Decorate your home in nostalgic colorful holiday decor this season. Retro Christmas decorations bring a cheerful and festive feel to your home for the holidays! Our girls bedroom is bright and cheery for the holiday season.
This post is sponsored by Walmart.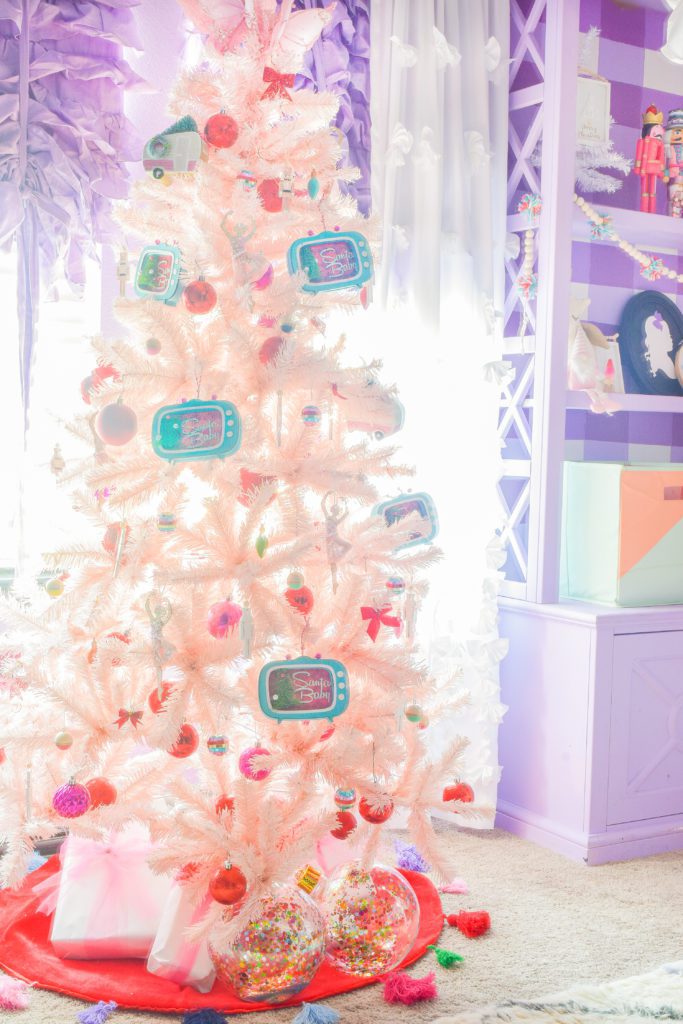 Nostalgic Colorful Holiday Decor
I am excited to start decorating for Christmas this season! The girls' bedroom is the first room to get some added holiday magic.
Kids rooms are my favorite to decorate for the holidays. Genevieve and Georgia's bedroom is such a bright and cheery backdrop for fun Christmas decorations.
The girls are performing in their first Nutcracker dance performance this year, so I thought I'd decorate with nostalgic Nutcracker ballet holiday decor. I found all of their bedroom Christmas decorations at Walmart.
There was so many colorful and cheerful holiday decor from Walmart Home, in store and online. You can click the icons below to shop a few of the Genevieve and Georgia's Christmas bedroom decor.


Decorating the Girls Room for Christmas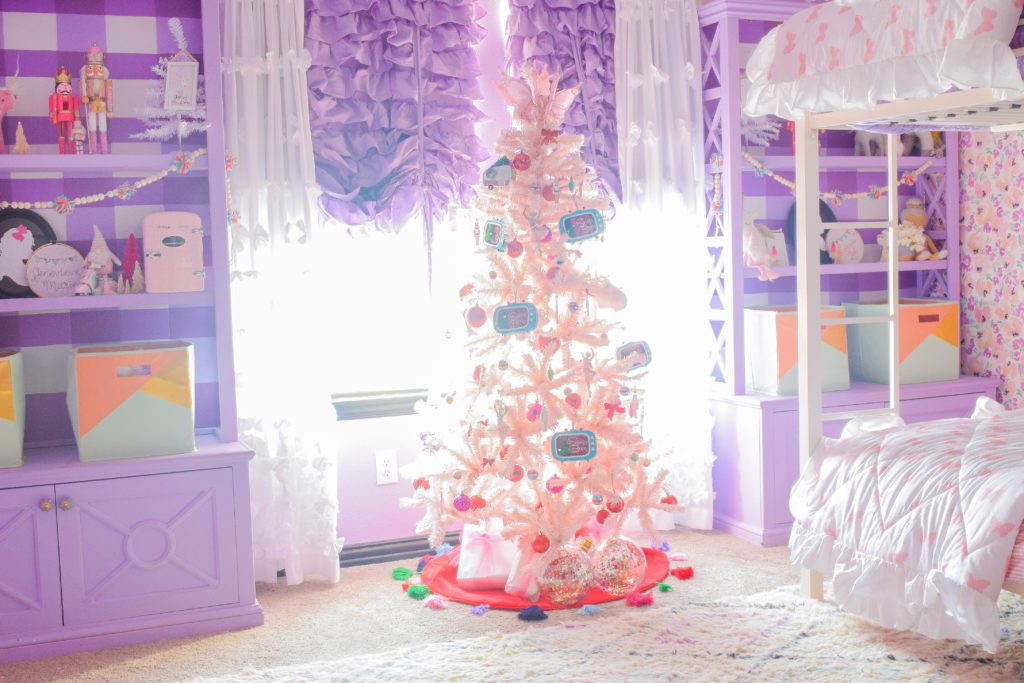 The first Christmas item I picked out for the girls' bedroom is this blush pink Christmas tree. It is the perfect color for their room!
I paired the pink tree with a bright red with colorful tassels tree skirt. I love the contrast of blush pink and red! The red Christmas ornaments and tree skirt up against the pink tree bring a cheerful holiday feel to their bedroom.
The girls' painted gingham bookshelves are a fun backdrop for colorful holiday decorations. I added a few pink nutcrackers (you can find here, here, and here), along with mini bristle trees to the purple lilac shelves.
A wood beaded garland brings a festive spirit with the bright pom poms. Wood beads also adorn this white wood tassel tree ornament.



Adorable Christmas bedroom decor ideas
One of my favorite Walmart Christmas decor finds are the jumbo confetti ornaments! And how fun is the light pink Frigidaire mini refrigerator? It's currently on sale right now at Walmart and it's so adorable!
Genevieve and Georgia said they were going to stock the mini fridge with milk for Santa and carrots for Santa's reindeer. We're going to keep the mini fridge in their room during the holiday season, but I might steal it for my room afterwards, it's so cute!

I can't wait to start decorating the rest of my home for Christmas. What colors do you plan to decorate with this season? Would you ever decorate with pinks and reds together? It's becoming one of my favorite holiday color combinations!
Happy holiday decorating!