Disclosure: This post contains affiliate links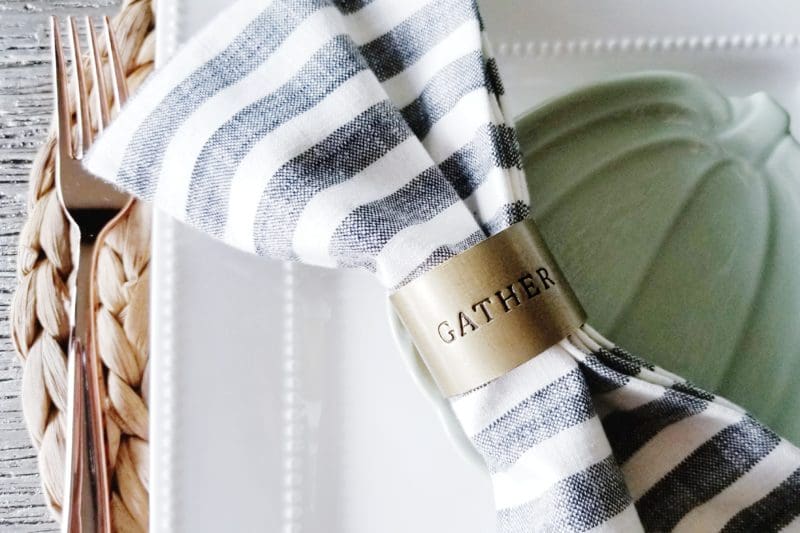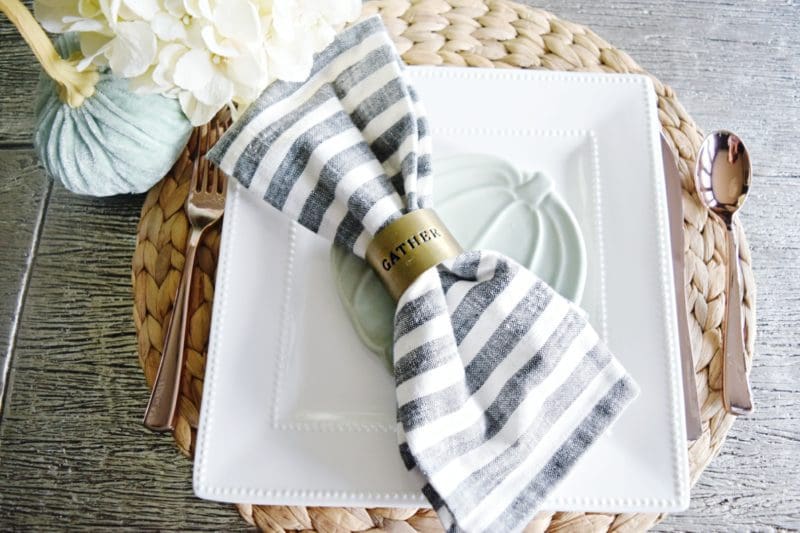 Hey y'all and welcome to our Friendsgiving Blog Hop! If you're coming from Lindsay, Aratari At Home, hi there & happy to have you! A big thank you to Jacqueline, Welcoming Home for coordinating this hop! I'm so excited to be joining six talented ladies and sharing with you our homes for Thanksgiving. Come on in and make yourself at home, grab a cup of coffee, and enjoy the tour!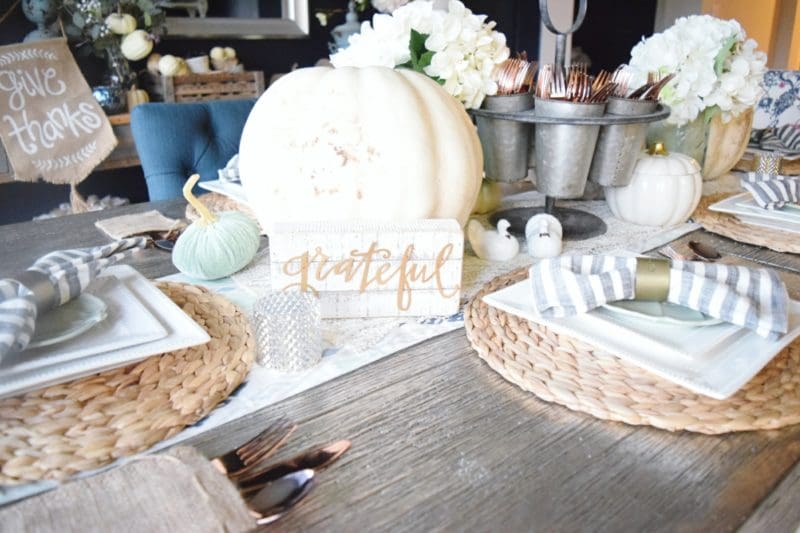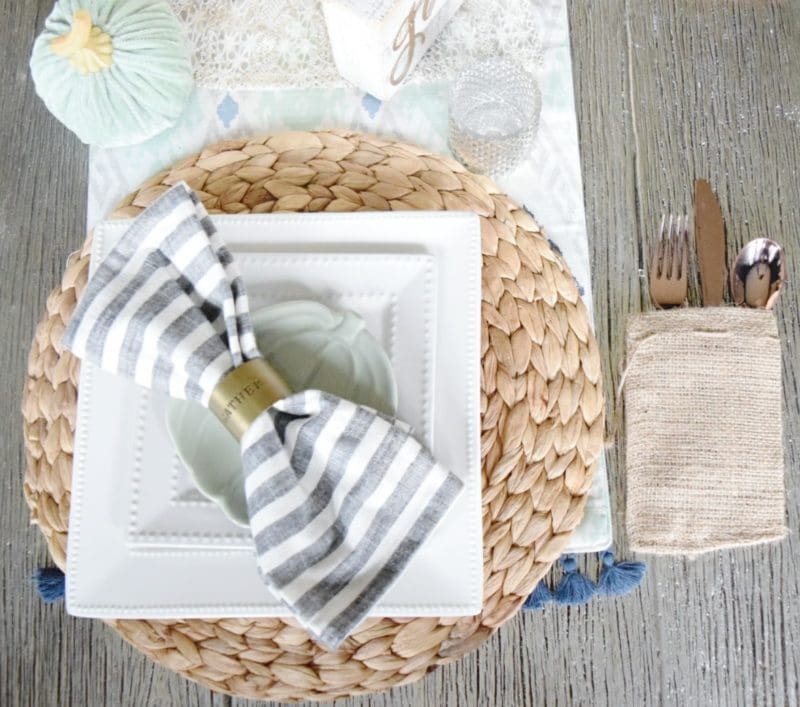 For my Thanksgiving table this year, I was inspired by muted and soft color palettes. I love the lighter sage pumpkins I found at my local nursery, and also the mini pumpkin plates I found at the Target dollar spot in the same sage green color.
I also found these napkins and napkin rings at Target in the Hearth and Home line. I love the gather writing on the napkin rings,  and the napkins are so versatile they can be used for upcoming holidays and seasons too!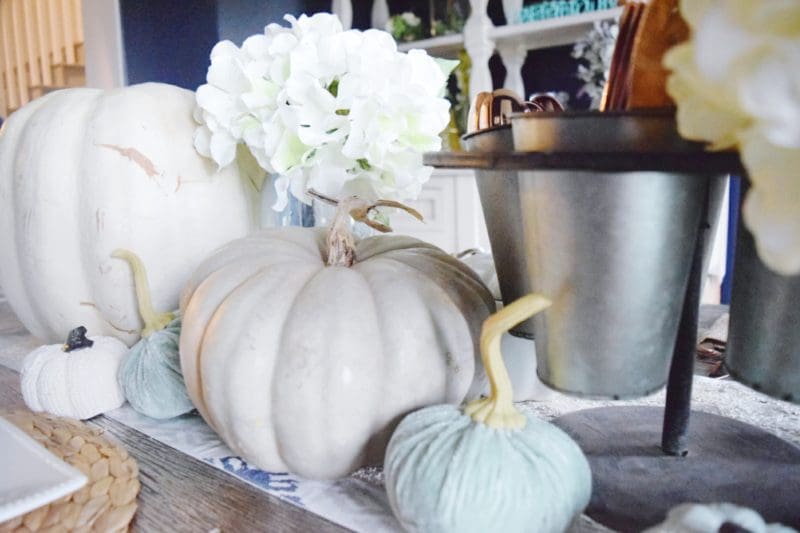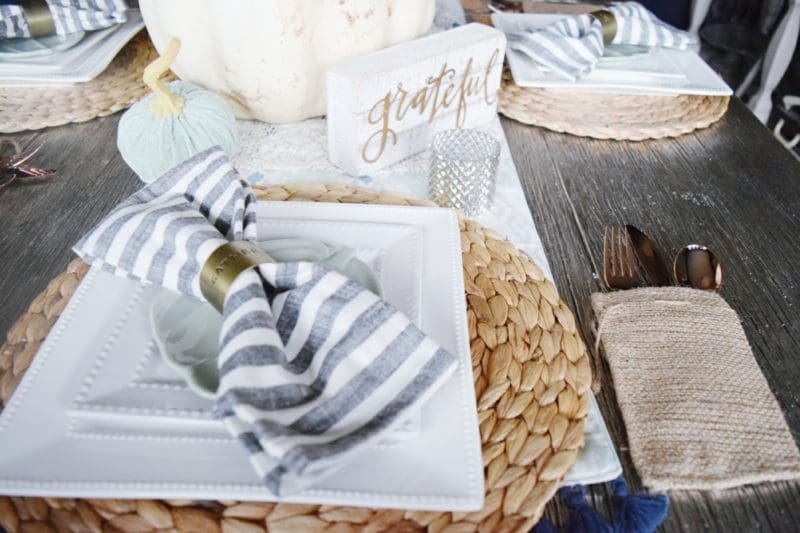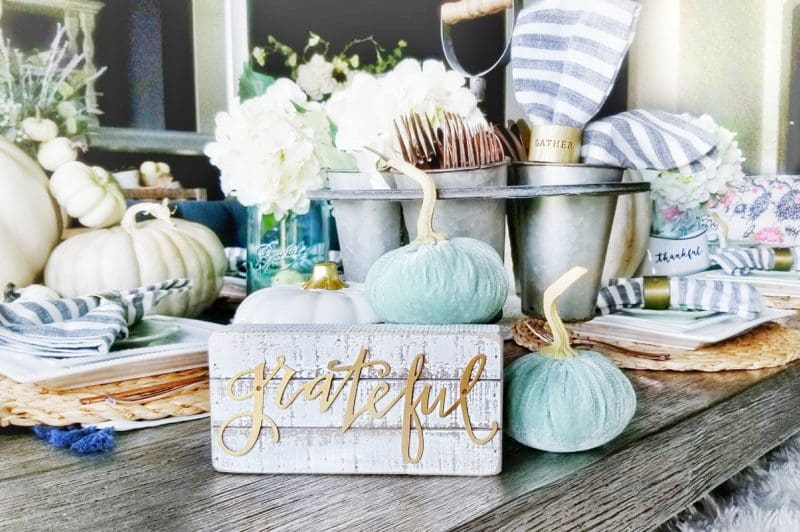 I normally use regular plates for Thanksgiving, but I try to save time on some dish washing, and so I use plasticware and plastic plates for dessert. These rose gold plasticware are so pretty, you'd never know they were plastic until you touch them! And they're another Target steal at only $5 for 60 count. They're the best of both worlds, as you can get that glam gold look, without all the hand washing!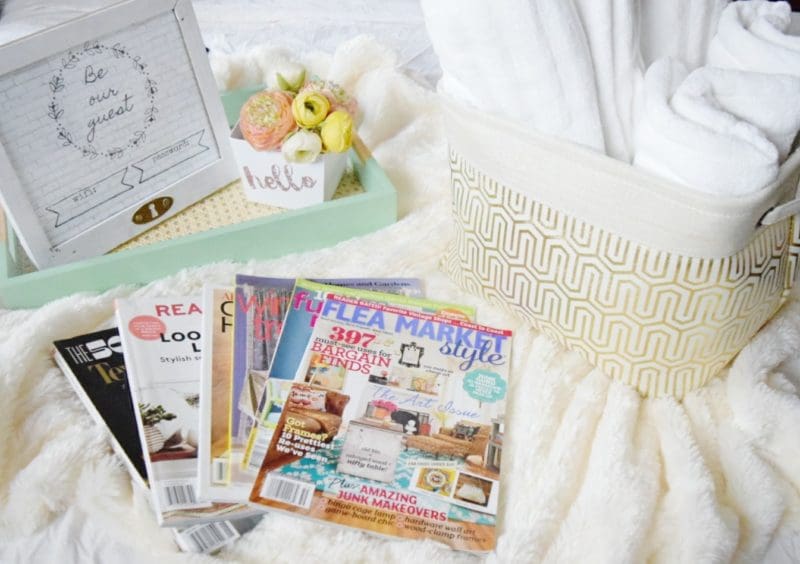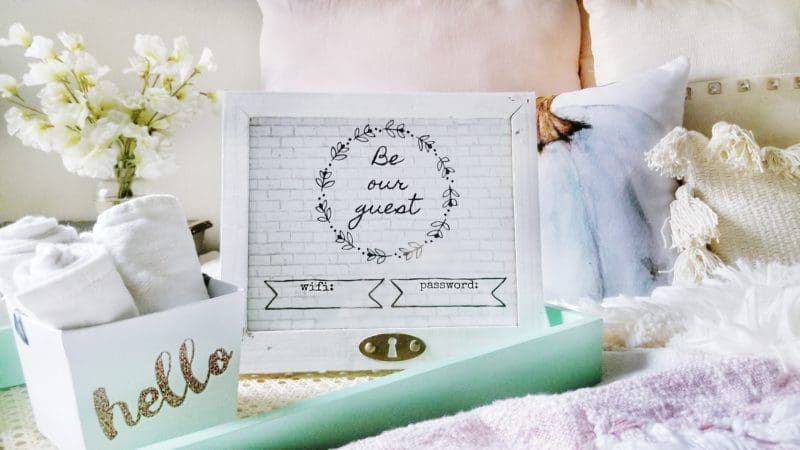 Another area of our home I like to get ready for guests during the holidays is our Guest Room. We don't have anyone staying over for Thanksgiving, but we will have my brother in law's family during Christmas. I like having a welcome basket or tray on the bed with useful and handy items like bath towels and magazines, and also a picture frame that includes our Wifi password. I wrote all about my DIY tutorial on this easy Wifi frame here!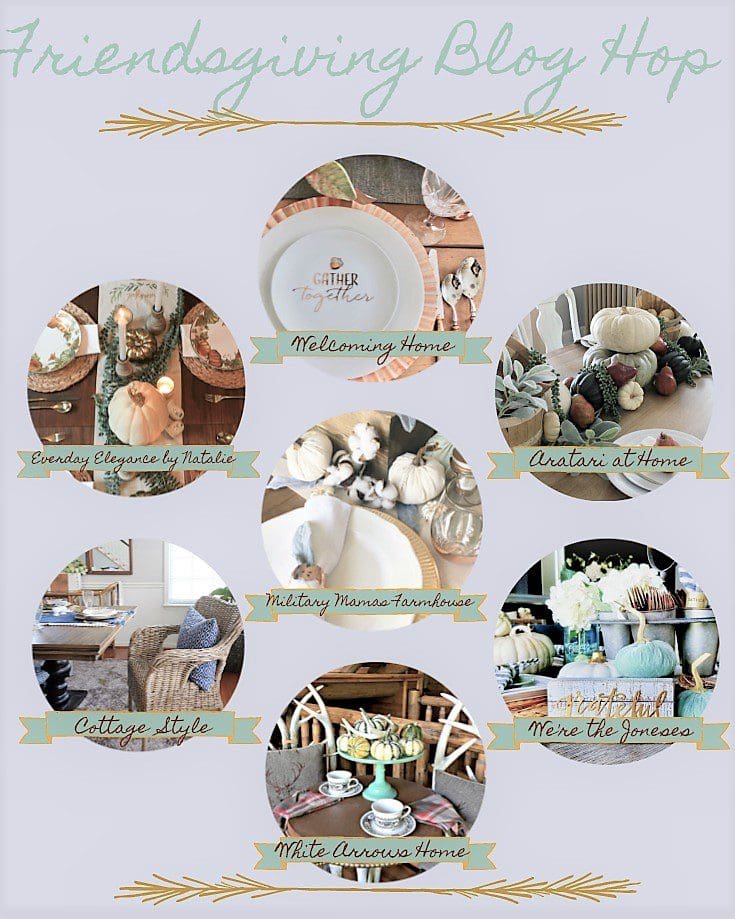 Thanks so much for coming along a tour of my home! I hope you found some inspiration along the way. Next up on the tour is Gabrielle's gorgeous home located at Military Mamas Farmhouse. Follow along the tour to admire all the creative and inspiring Thanksgiving tables and decor!
Monday:
Welcoming Home
Every Day Elegance by Natalie
White Arrows Home
Aratari At Home
Tuesday:
We're the Joneses
Military Mamas Farmhouse
Cottage Style
Thankful for all of you that have joined us! Have a wonderful and blessed Thanksgiving!