Disclosure: This shop has been compensated by Collective Bias, Inc. and its advertiser. All opinions are mine alone. #PersilLaundry #CollectiveBias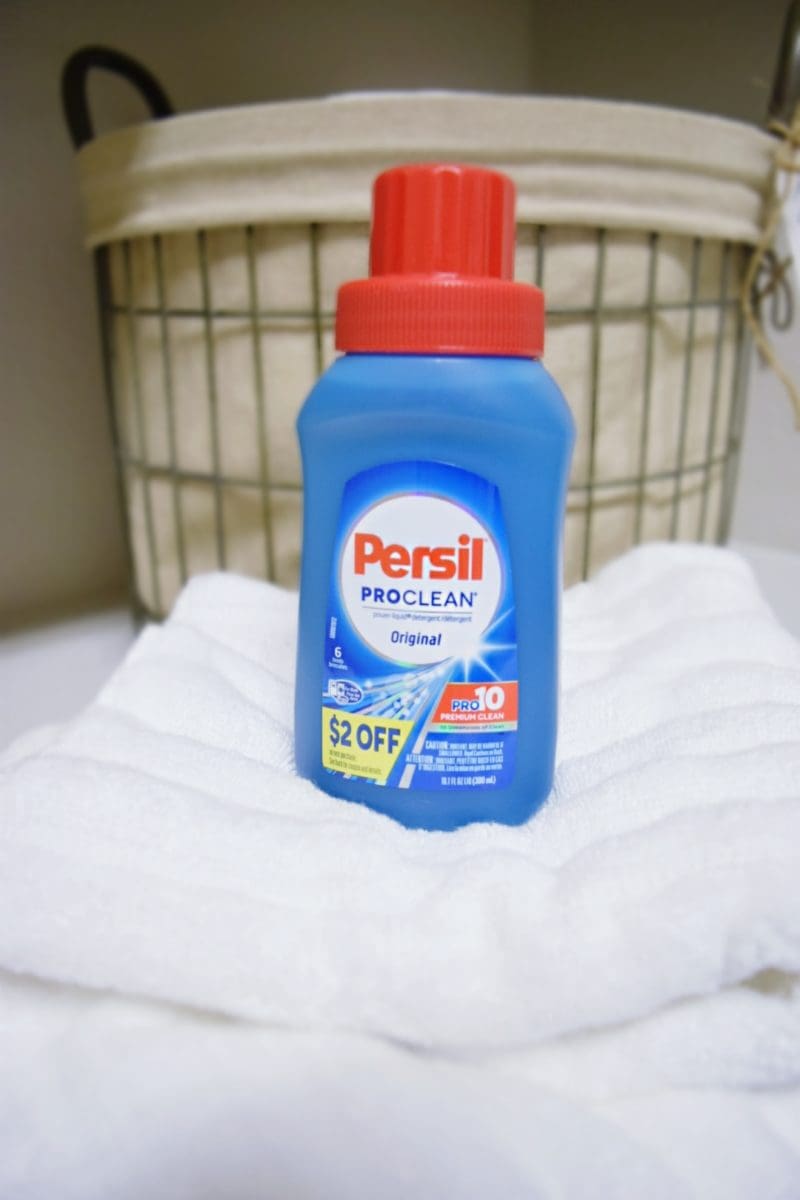 Who loves Laundry Day??
It's no secret in my family that laundry is one of my least favorite chores, but I have a couple of tricks to help get me through it! As a family of five, we have to come up with creative ways to stay on top of laundry so it doesn't turn into a never-ending laundry mound. Here are some simple tips that help our family get through laundry day a little easier, and hopefully will for you too!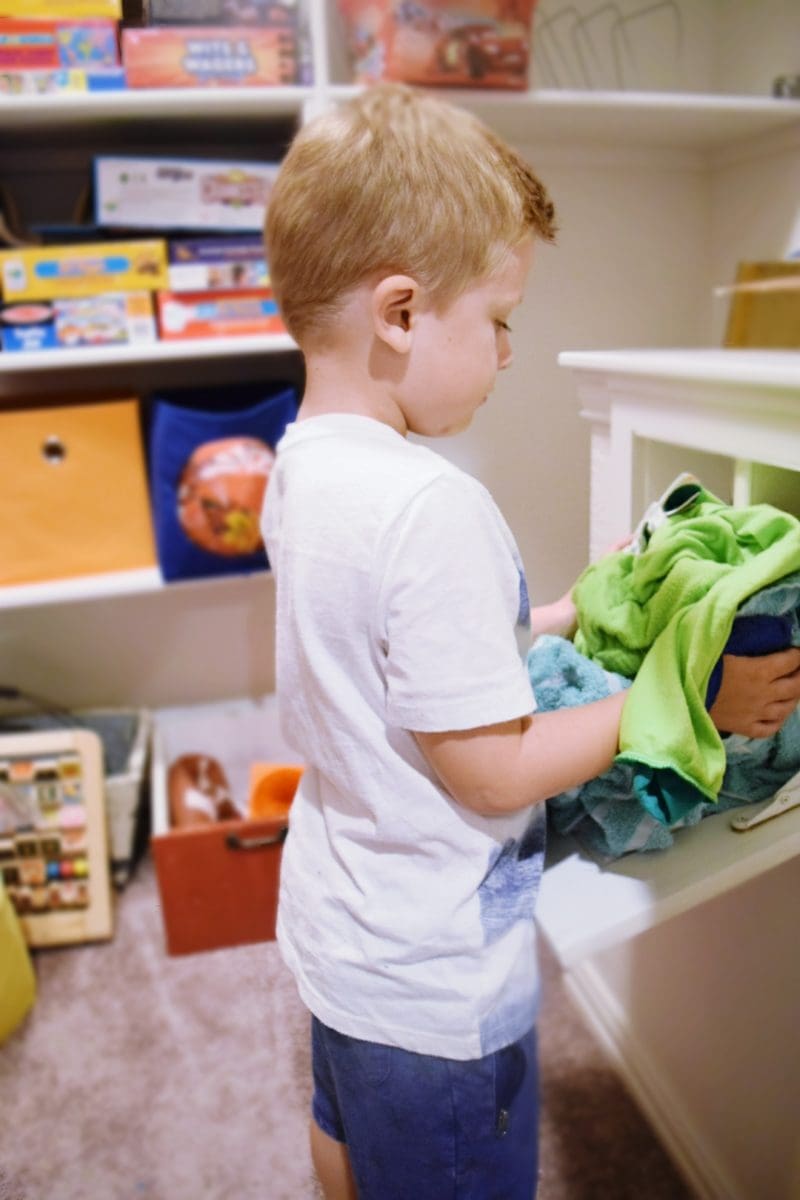 Have your kid/kids be your laundry helper.

We try to make it fun, and my oldest loves being mommy's special helper! Our house has a laundry shoot and it's my son's job to round up all the dirty laundry from the upstairs and dump it down the shoot, which makes laundry time pretty much his favorite activity!

He'll also count how many clothing items he can pile up and carry, and makes it a game to challenge himself to carry more each time.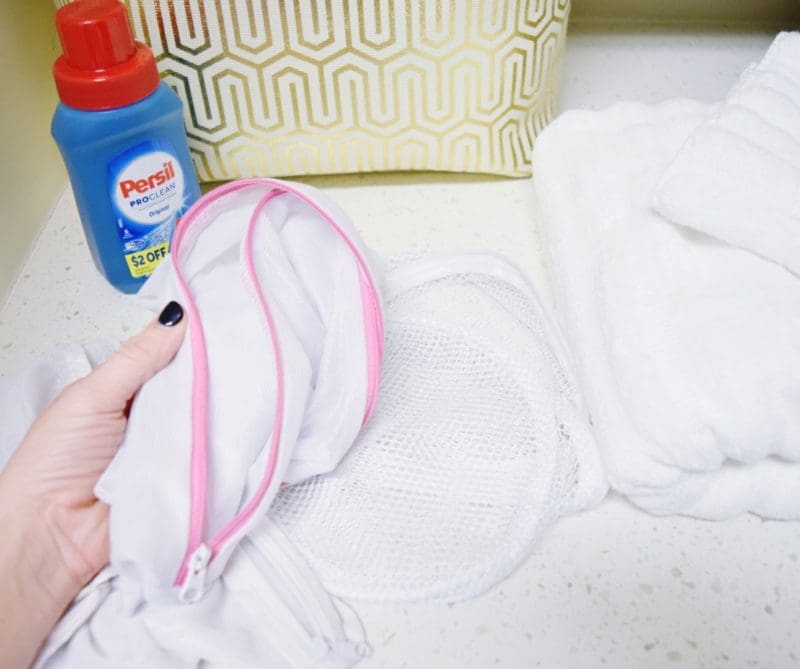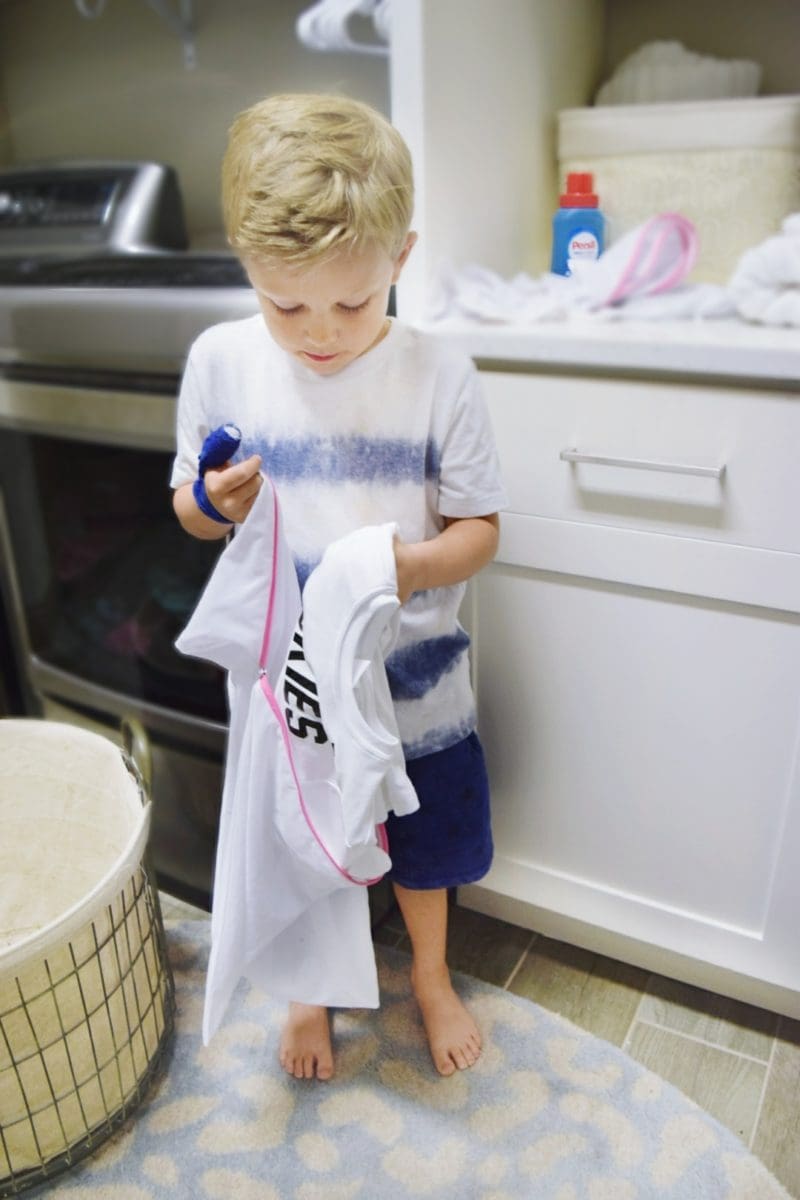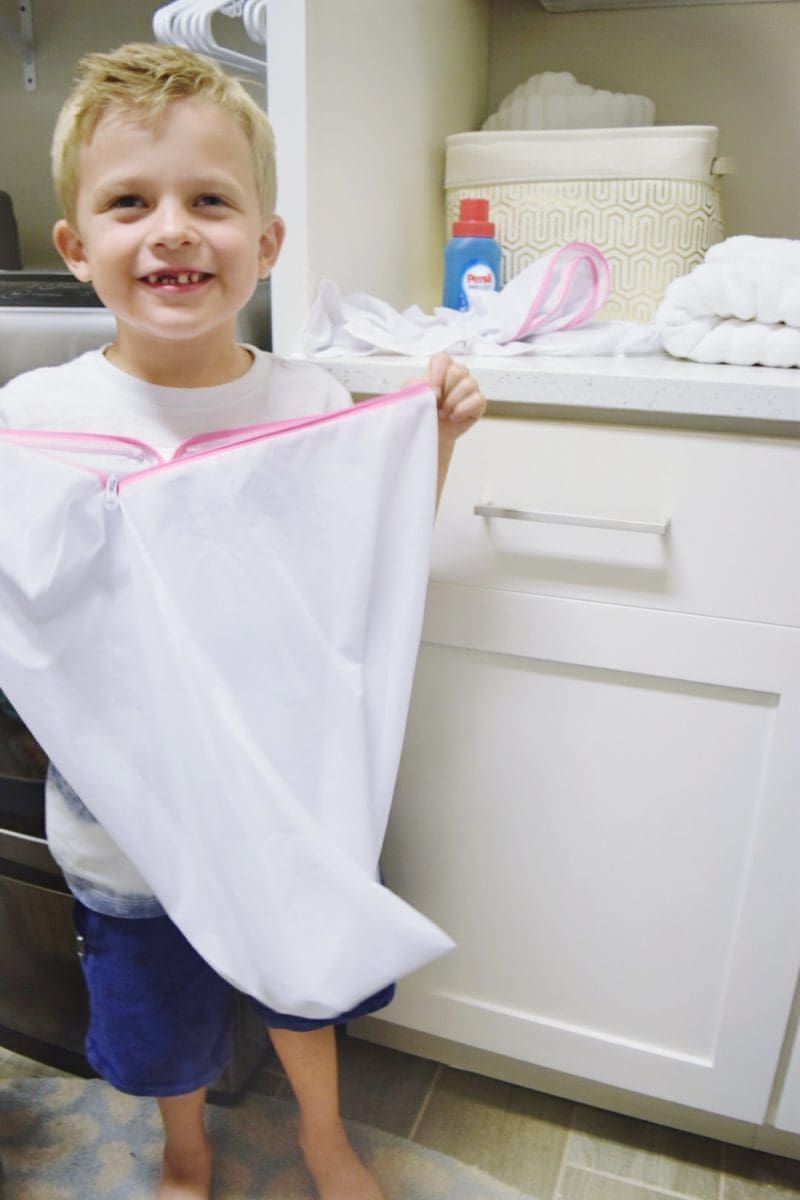 Use mesh laundry bags for important and delicate laundry items.

Sort out your important items, or things we say our washer and dryer "eats" and put them in mesh laundry bags. (soccer uniform, socks, school uniform) This helps us be able to find the essential items when we're in a morning rush and

so they never get lost in the mound of laundry again!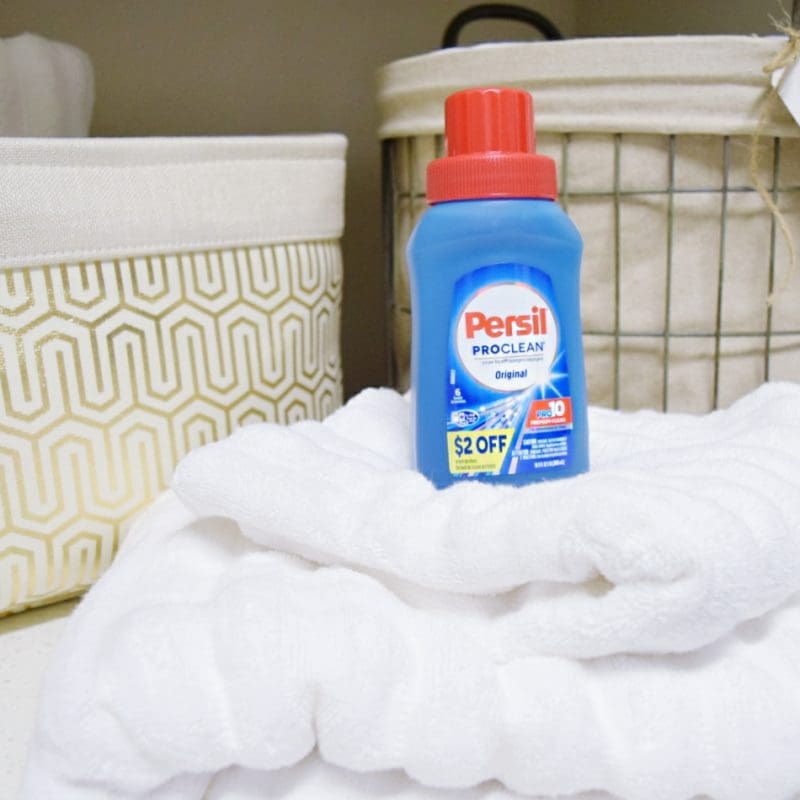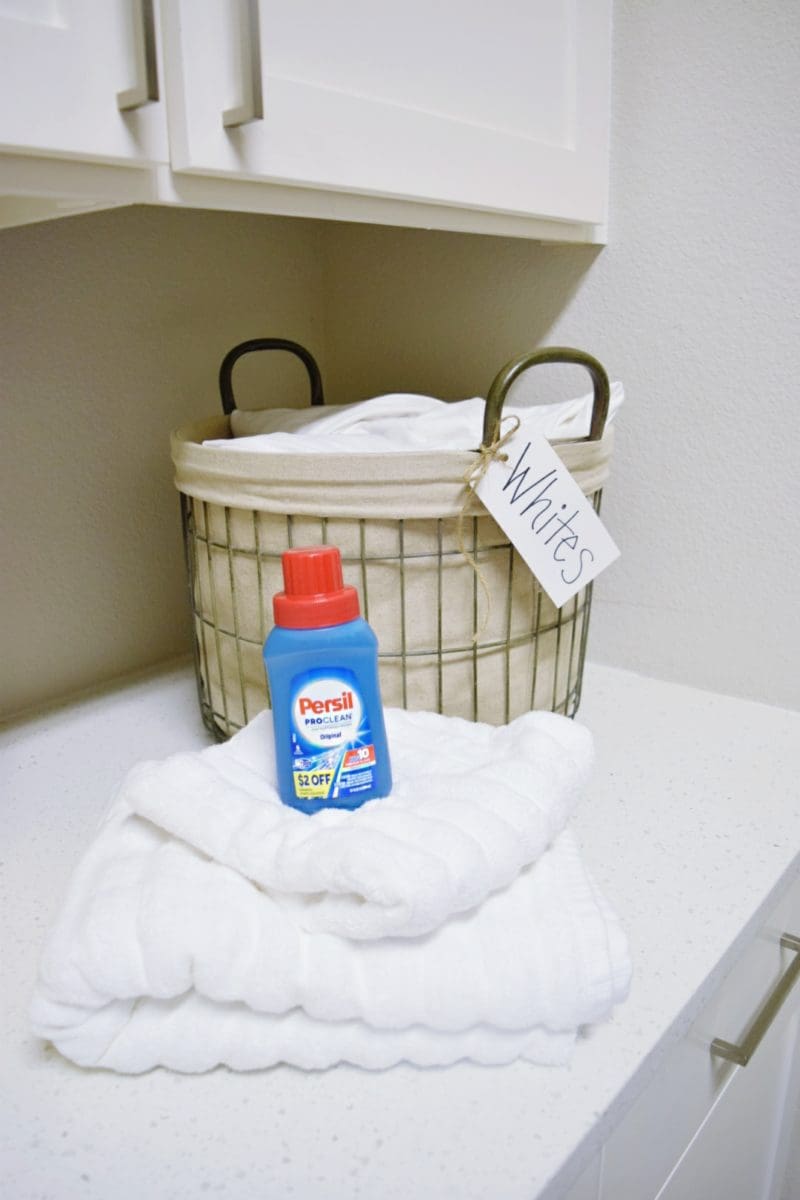 3. Use a laundry detergent that's known for its stain fighting, whitening, and brightening power.
I recently tried out the Persil® ProClean® laundry detergent because of the rave reviews I kept hearing from family members. Target® carries the 10.1-ounce trial size, which is a great option if you're on the fence and want to test it out. The Persil laundry detergent trial size bottle can be found in the laundry detergent aisle next to the other Persil laundry detergent items. The 10.1 ounce bottle can do up to 6 loads and retails for $1.99.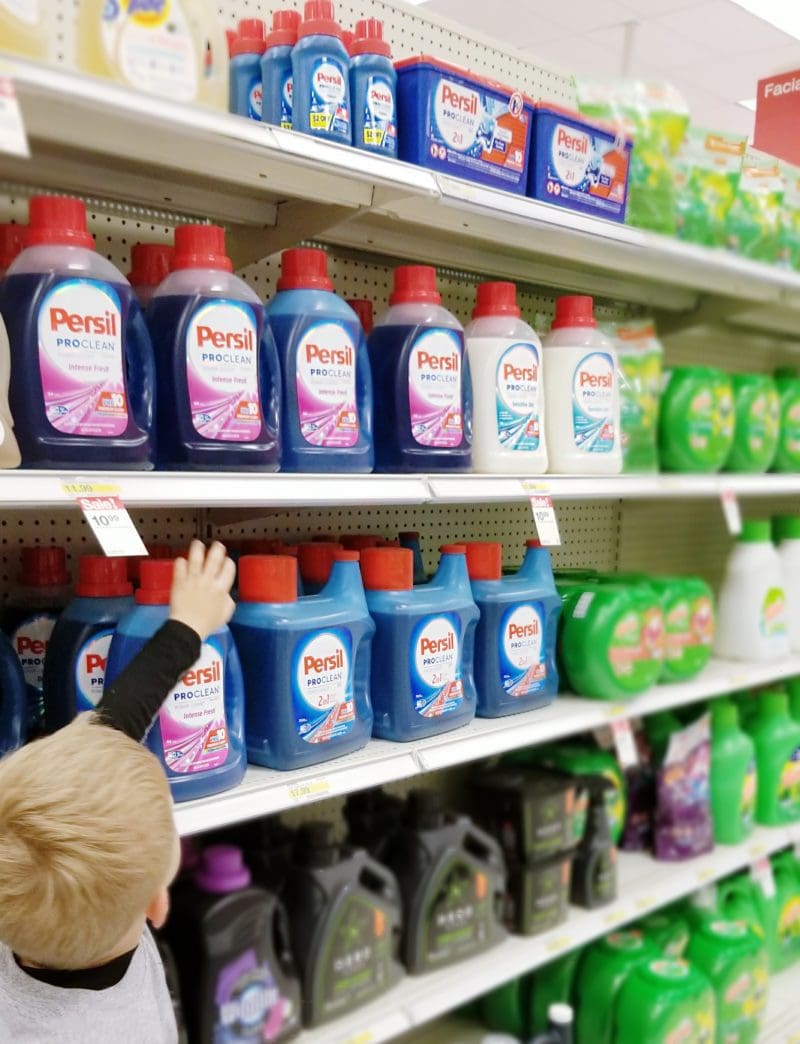 After testing out the Persil trial size laundry detergent, I was so impressed with the stain fighting power it had on my kids' clothes and the smell is amazing!! No more wasting time re-washing loads to get smells and stains out of soccer and school uniforms. Persil laundry detergent also has a super helpful laundry tips page on their website, which gives detailed instructions on how to care for the various everyday stains you may get on your clothes.
If you are wanting to test out the Persil laundry detergent, I highly suggest picking up the 10.1-ounce trial size on your next Target® run. You even get a $2 coupon on the back of the bottle to use on future purchases. Believe me, your washer and never-ending laundry pile will thank you for it!
Happy Laundry Day!