A Preppy Pretty Pancakes and Pajamas Birthday Party
This post contains affiliate links
We through a Pancakes and Pajamas Birthday Party for our twin girls 2nd birthday party! We had a pancake bar with every pancake topping imaginable – all the kids loved it!! I had so much fun decorating for our pancakes and pajamas theme – and Georgia and Genevieve had a blast with all their family and friends!
Want to read more about kid parties? You might be interested in Genevieve And Georgia Turn One! A Pretty Pastel Unicorn First Birthday Party.
Never miss DIY home decor, design inspiration, party ideas, and seasonal decorating tips – sign up for the WTJ newsletter here!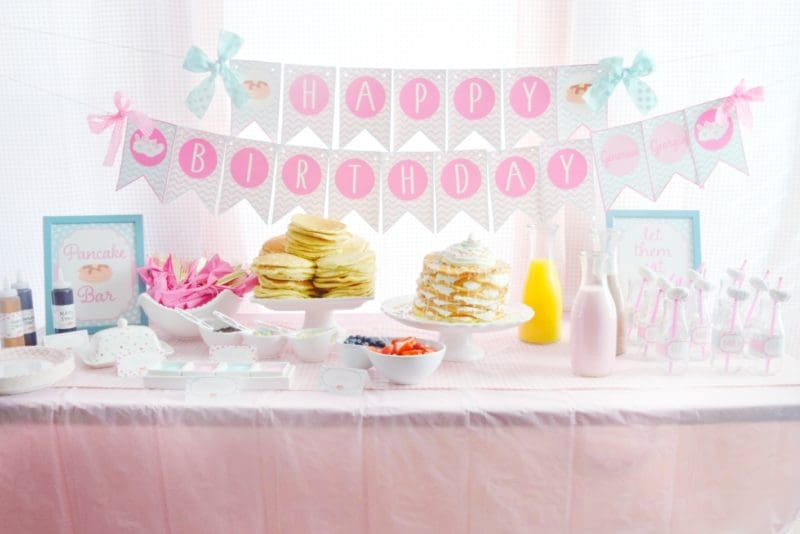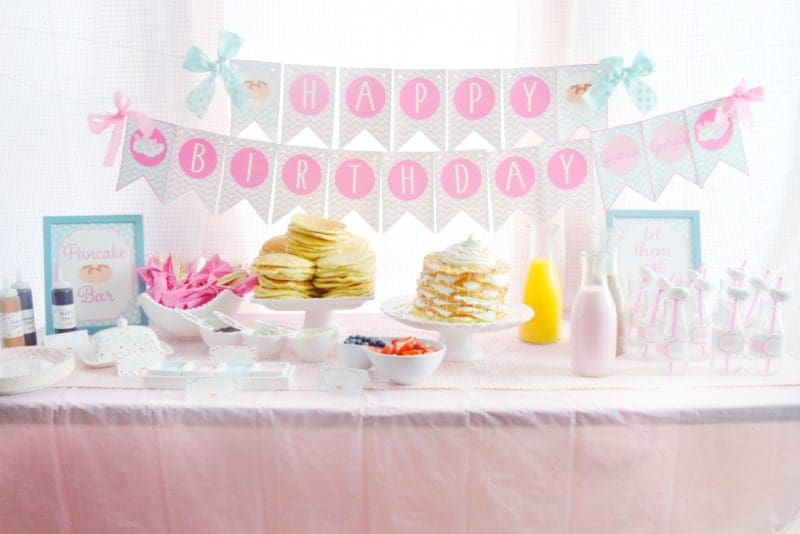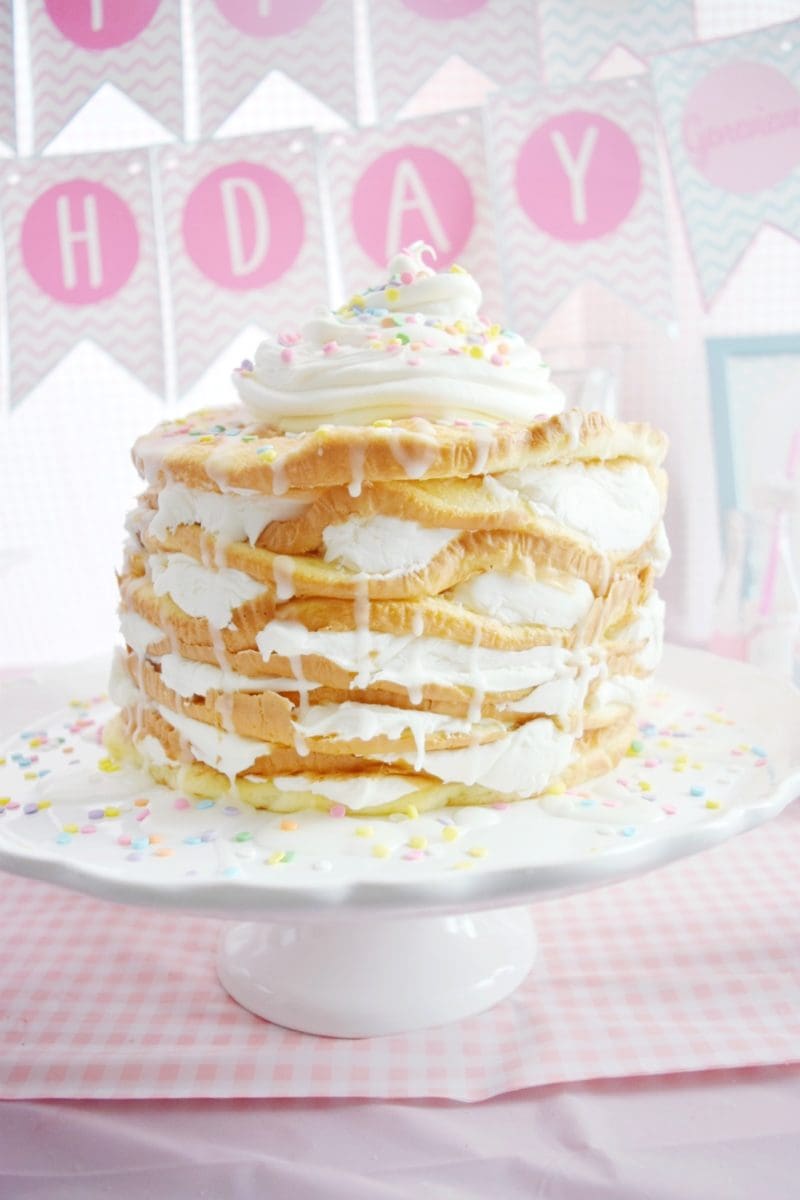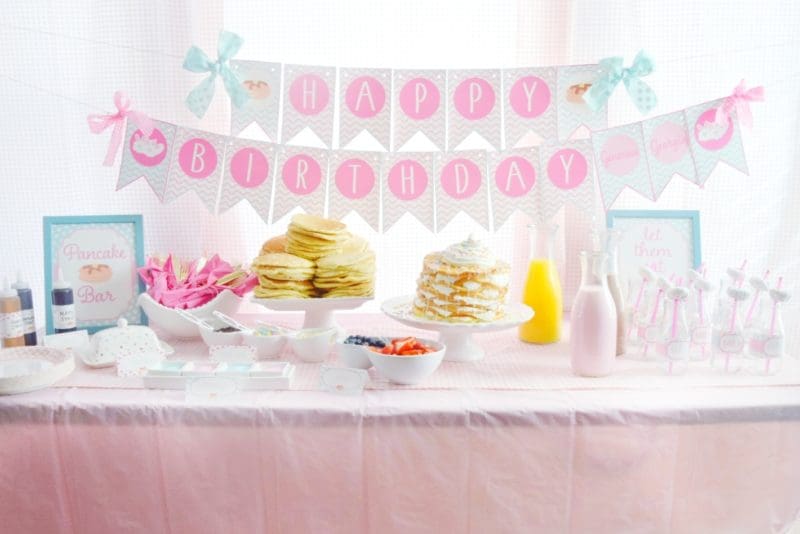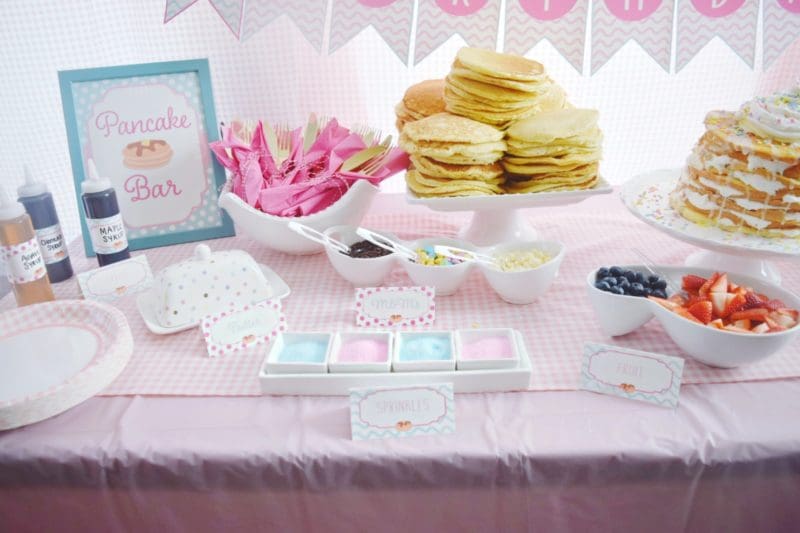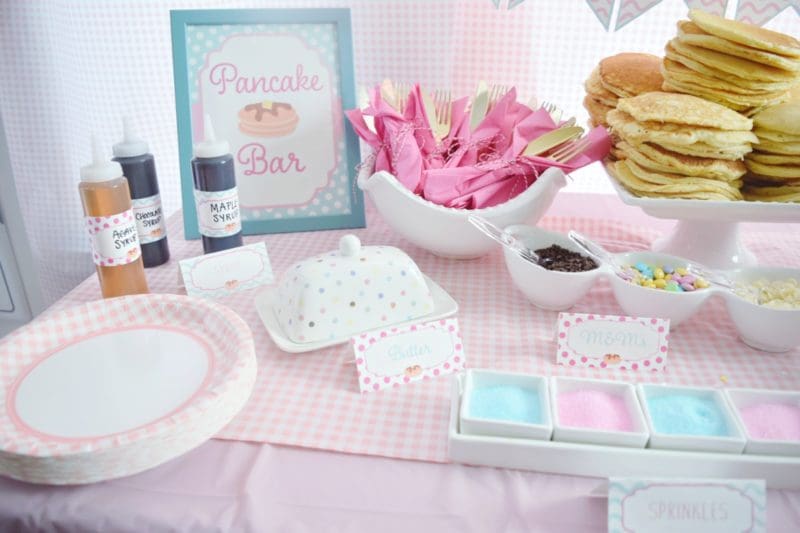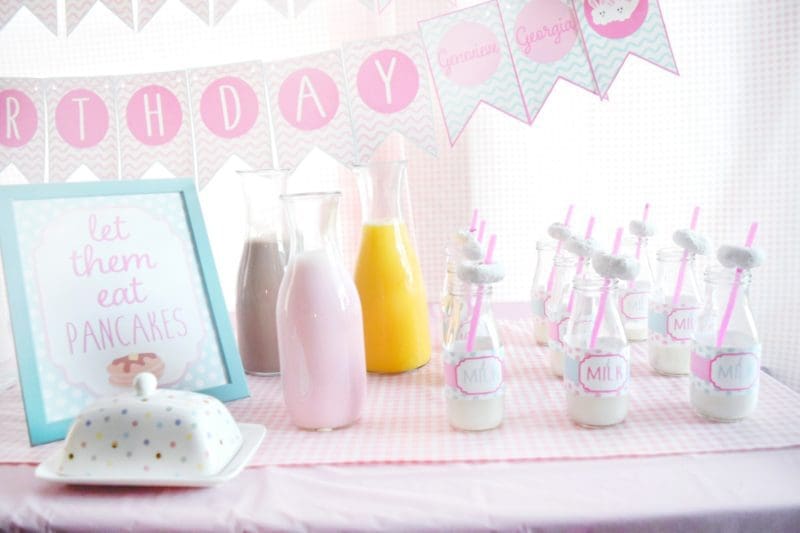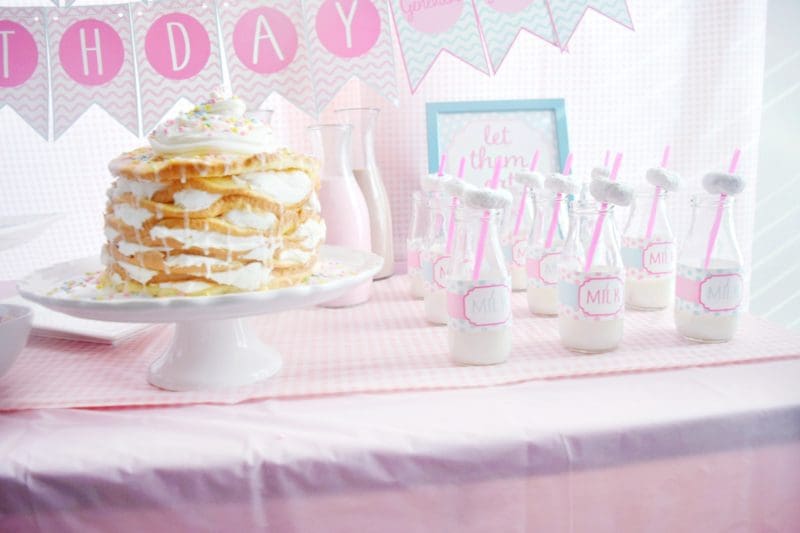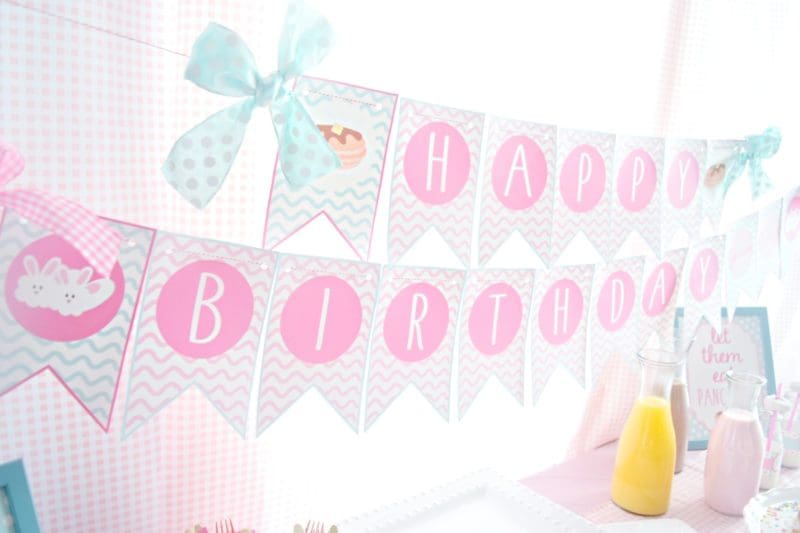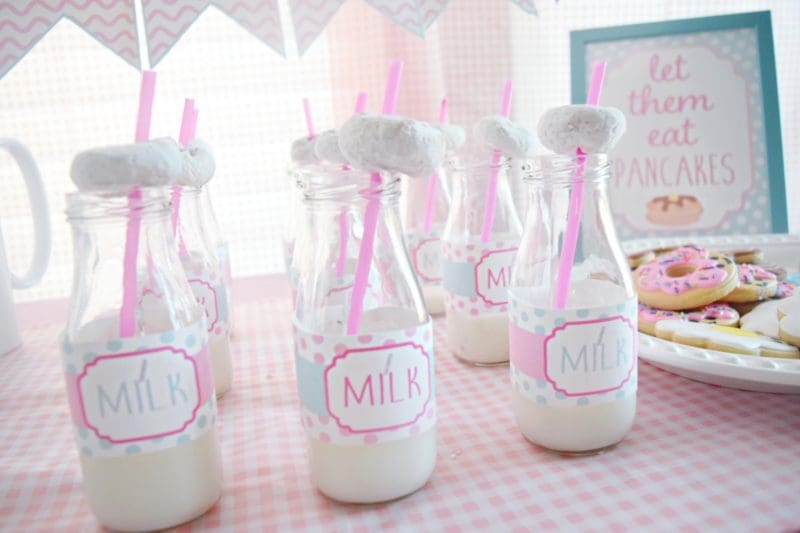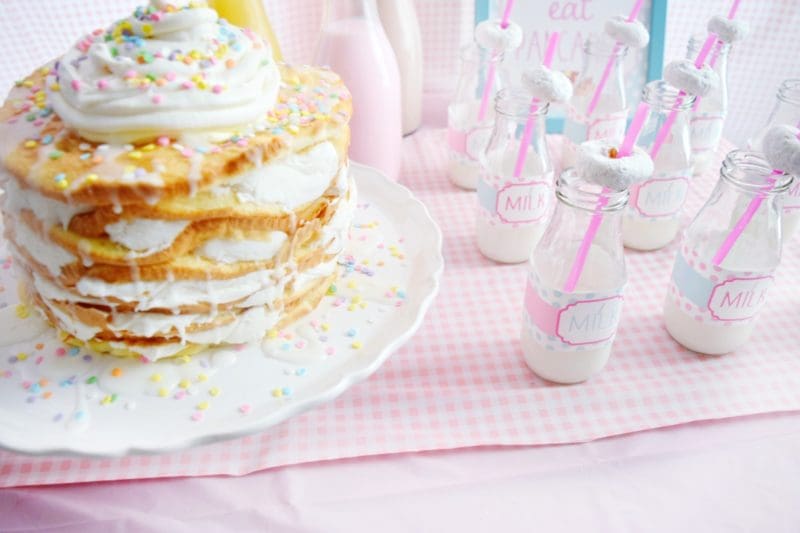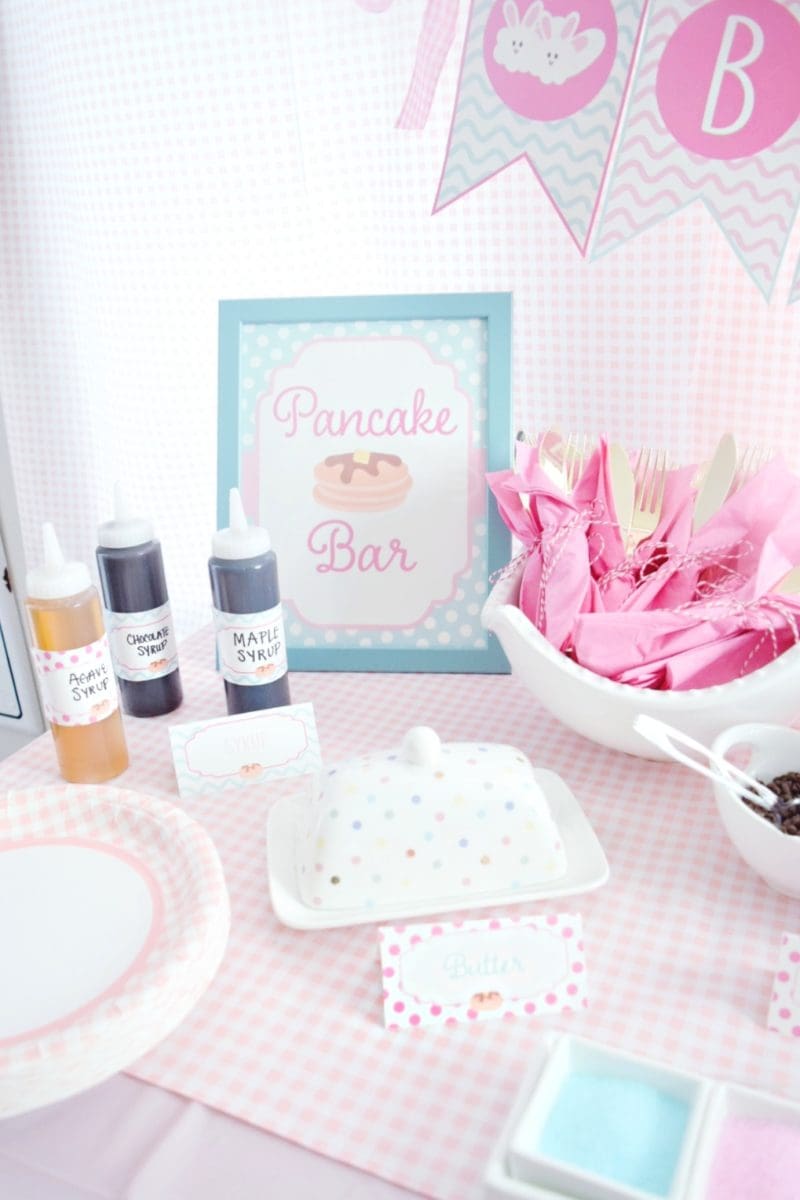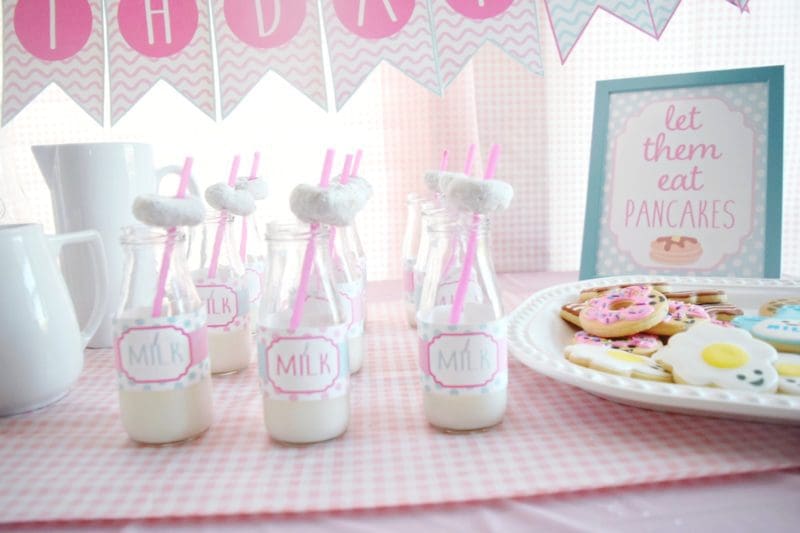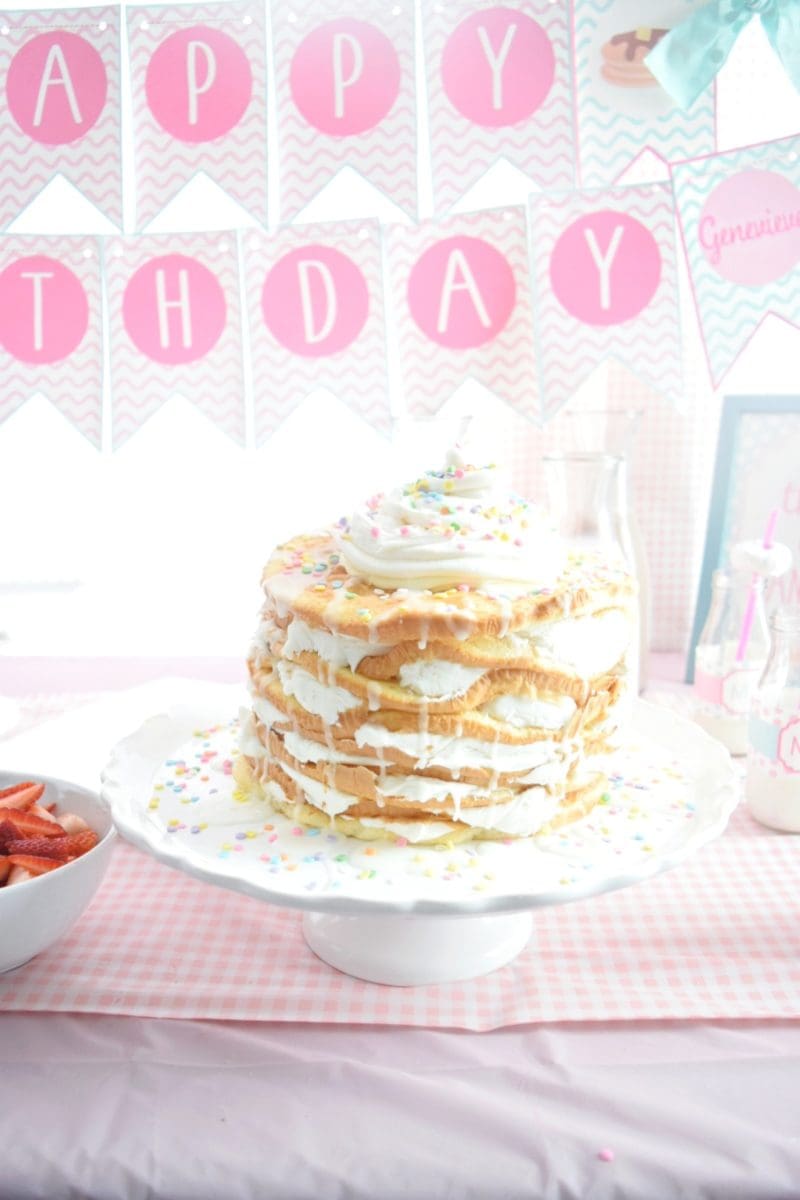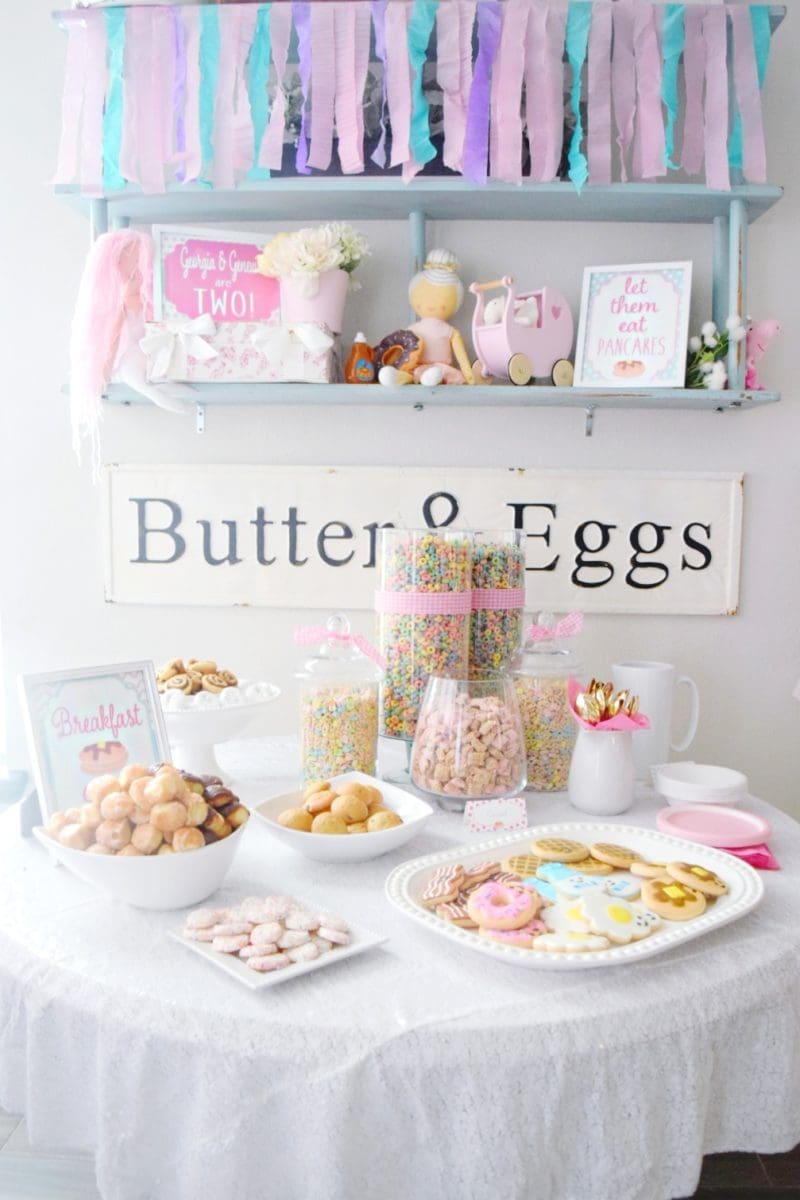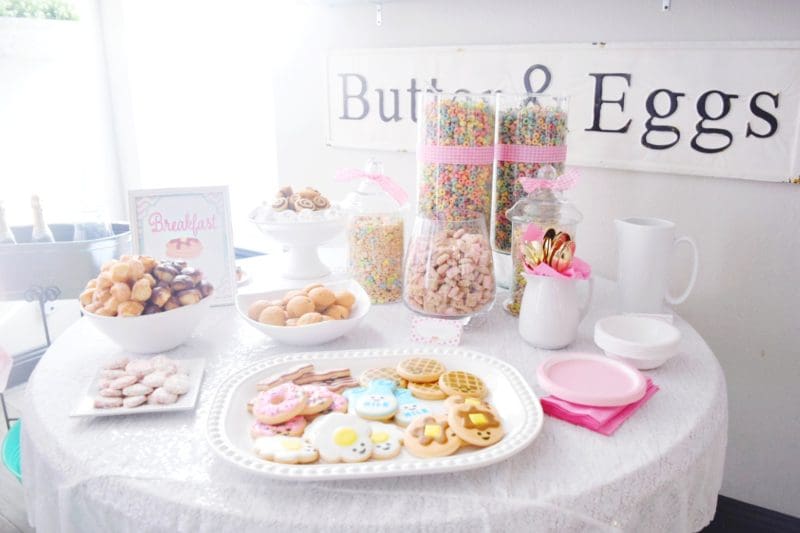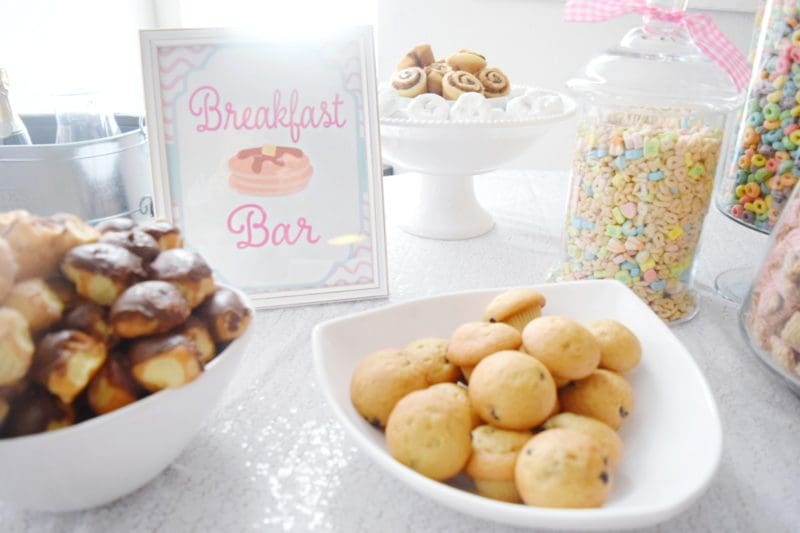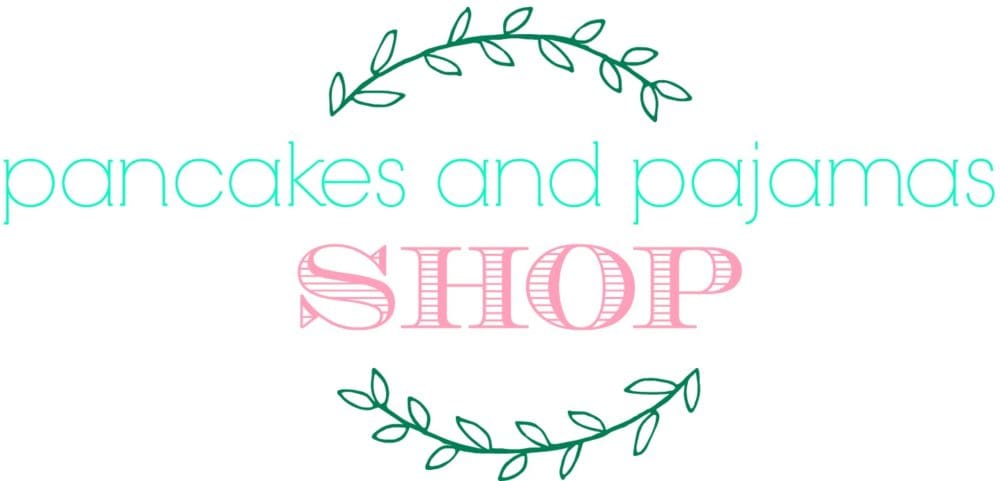 Genevieve and Georgia are two!!
My twin girlies are babies no more, and are talking, active, independent toddlers (eek!)
I've said this before…those first few months with newborn twins was pretty brutal and felt like the days were dragging at a snail's pace.  After they started sleeping through the night and became more independent with sleeping and eating, etc. I feel like the last year or so has flown by!
We're now tackling potty training, expressing wants and needs with words, and biggest of them all SHARING and being nice sisters to each other, lol.
I love throwing my kids fun birthday parties (check out Genevieve and Georgia's Unicorn Themed 1st Birthday Party – my most popular blog post!), and when looking for ideas for the girls' birthday this year, I wanted something simple but still cutesy and fun to decorate! My first find was this amazing birthday cake how-to on Pinterest, and is what hooked me on the Pancakes and Pajamas theme!
I used this Pancake Cake recipe, but after some trial and error on my mom's part (thanks mom for taking this on!) we made a couple changes. We realized that baking in the disposable aluminum pans worked the best as it gave the "pancakes" a true pancake coloring. I also used store-bought vanilla frosting, as the vanilla flavor is more of a true white color, and looks the most like "whipped cream" to mimic the pancake topping.
My next to-do was to find Genevieve and Georgia some cute pajamas for the party. I came across Cozy Kids Embroidery and fell in love with all her adorable PJs! She has multiple Pancakes and Pajamas themed outfits, but even if you are throwing a different themed party, check out her Etsy page because she has hundreds of super cute monogram birthday outfits! I also found this cute Pancake and Pajamas shirt for me to wear at the party. I wanted something that was casual and lounge/pajama wear and it was perfect!
While looking on Etsy, I also came across these Pancake and Pajamas invitations. Not only are they invites, but there's also a Party Decorations Pack with tons and tons of digital printables to use for party decor.
When we throw parties at our house I like to have a designated area that's styled for photo ops, and I found these cute photo booth props that are pancake and pajama themed! I sometimes forget to take pictures with the photo booth area during the party, but we got a lot of cute photos of the photo booth area towards the end of the party with all three kiddos, which is always a win/win!
Now let's talk food!
We had SO much breakfast food…way too much in fact, but it's better to have too much than too little right??
The kids really loved the pancake bar where they could make their own pancakes with fun toppings and syrups. Bryan made so many pancakes, but honestly the most popular with the kids were the miniature frozen pancakes! So if you're planning a pancake party, make it easy on yourself and buy a whole bunch of the mini frozen variety pancakes and you'll be set!
We also did other breakfast items like mini cinnamon rolls, mini muffins and doughnut holes. We had a cereal bar too with different types of cereal and milk, which were more for decoration because I don't think they got eaten!
A super affordable party decoration, filling up a glass jar with fruit loops, tie a pretty pink gingham ribbon and you're done!
I also fell in love with these beautifully decorated breakfast themed cookies (that were super delicious too!)
They were a favorite with the kids and got eaten super fast! They were also an Etsy find, and are shipped directly to your house so no worries on meeting with a local baker or having to go pick them up the day of the party.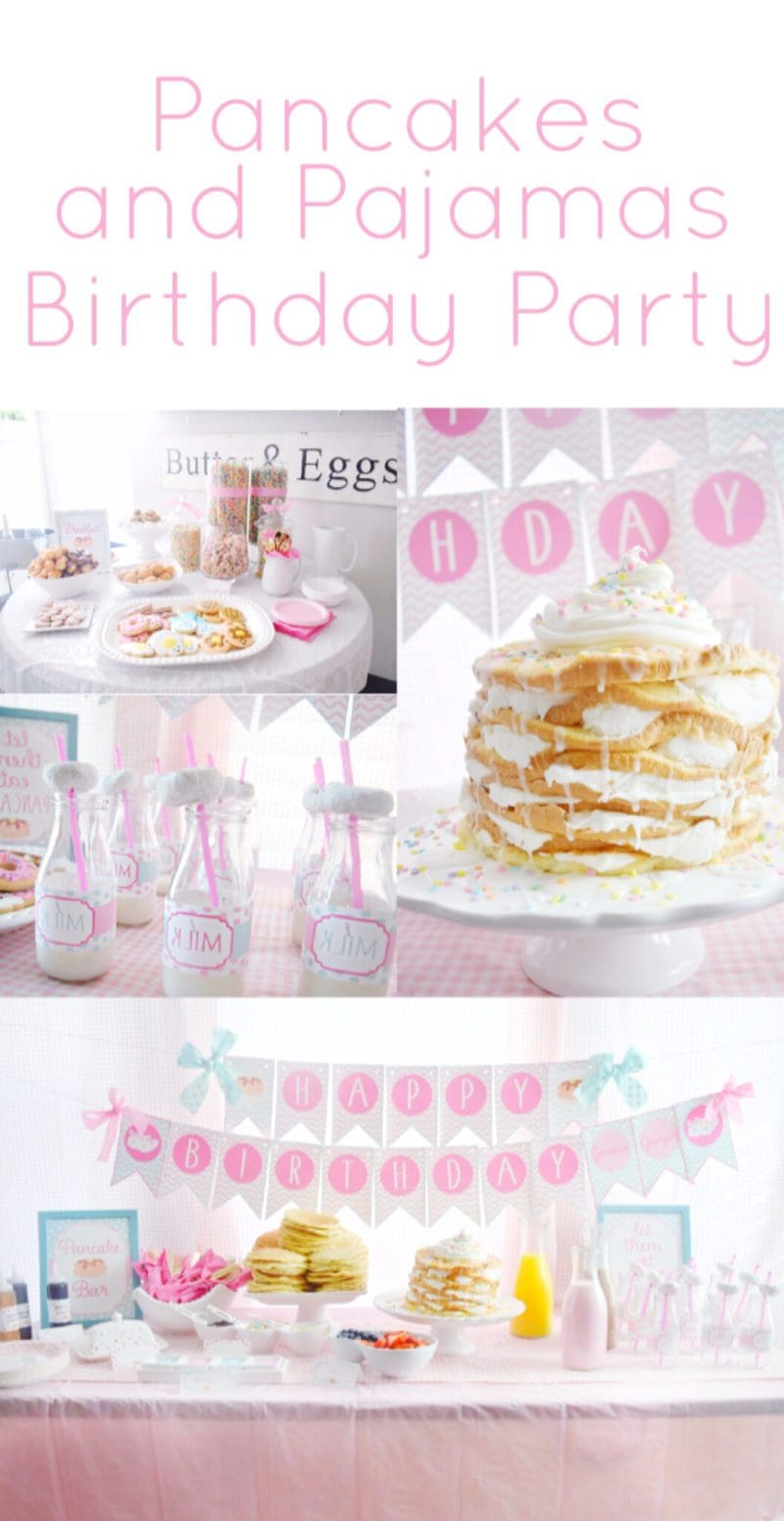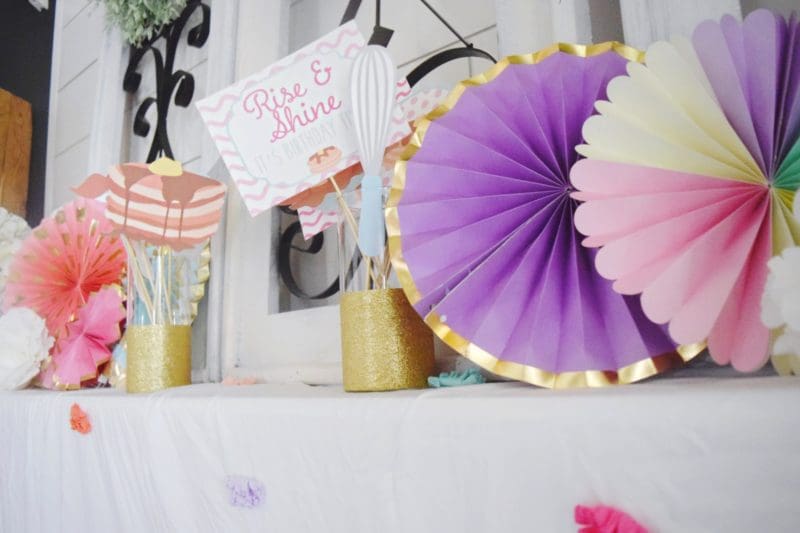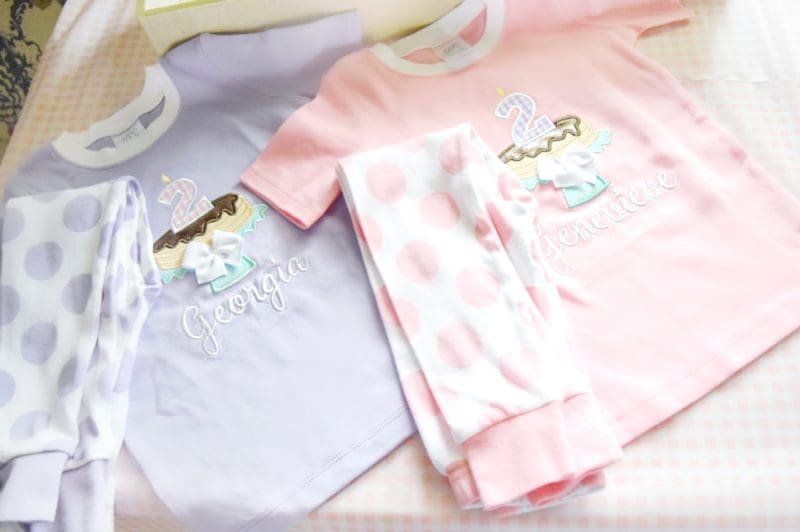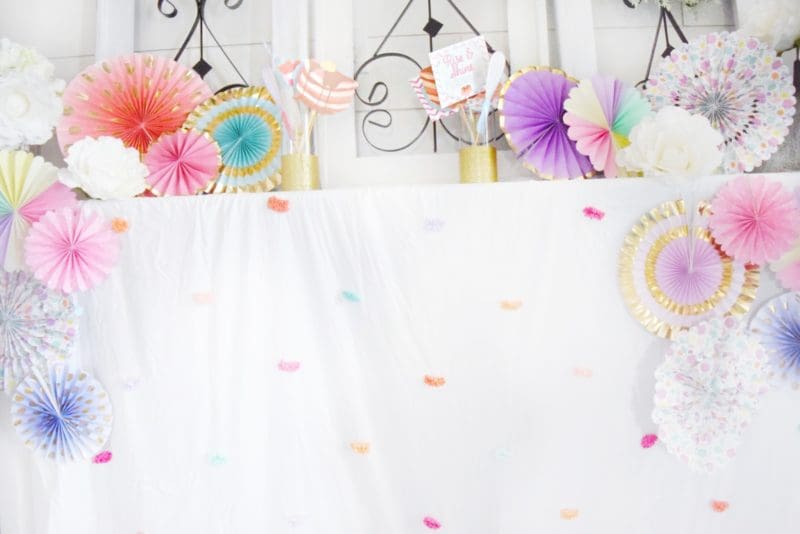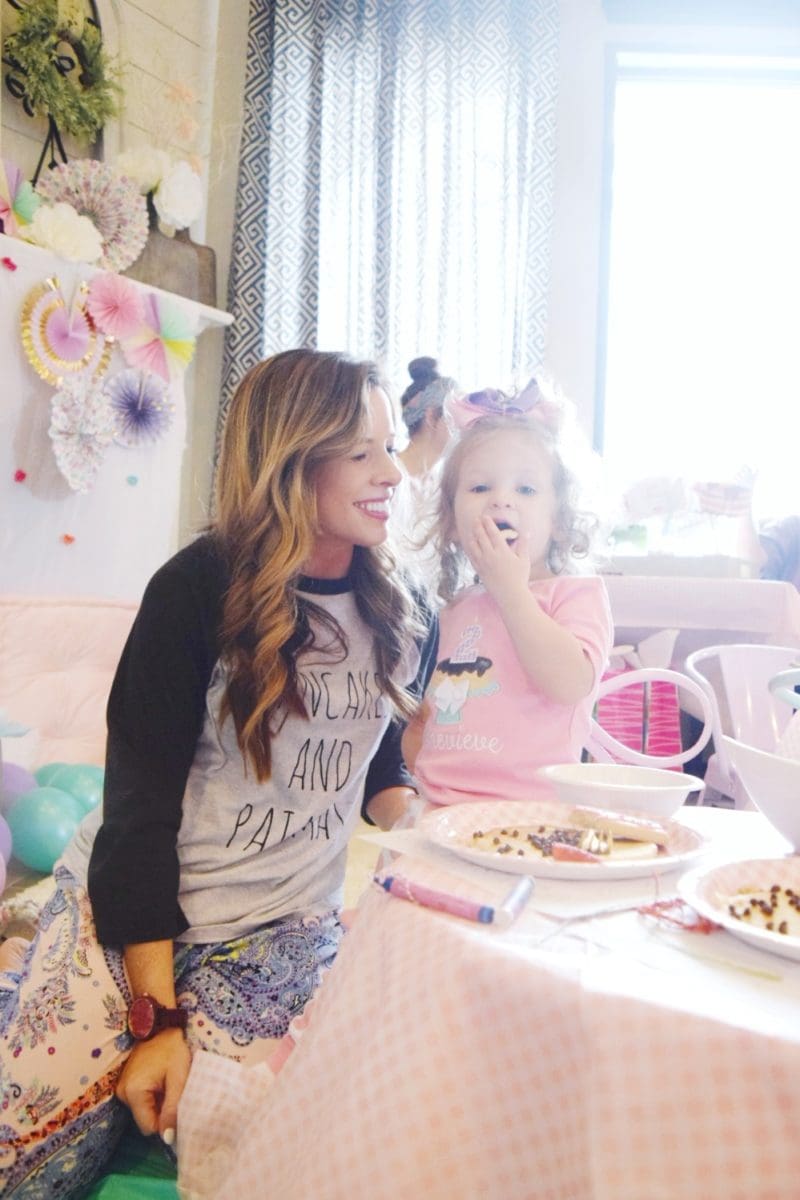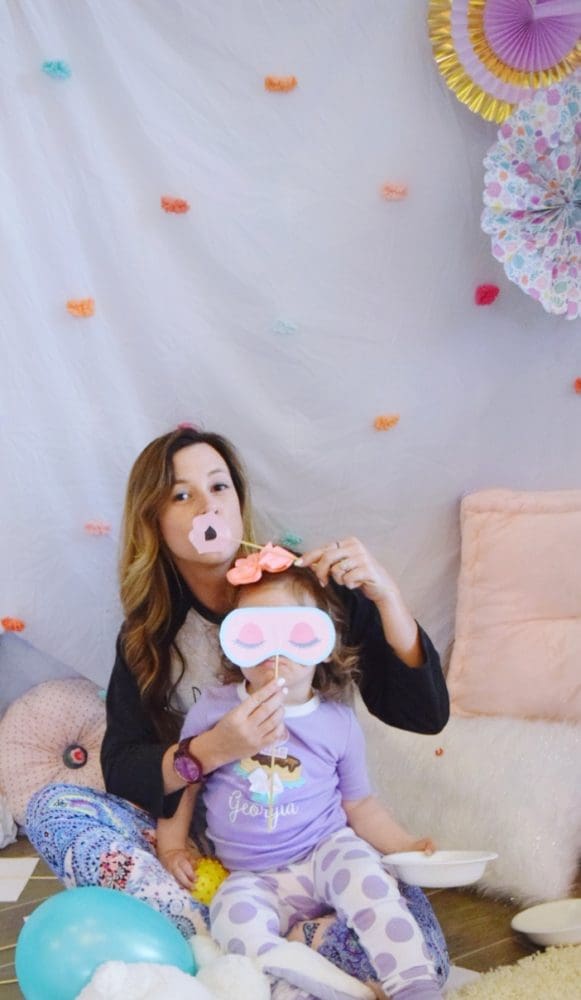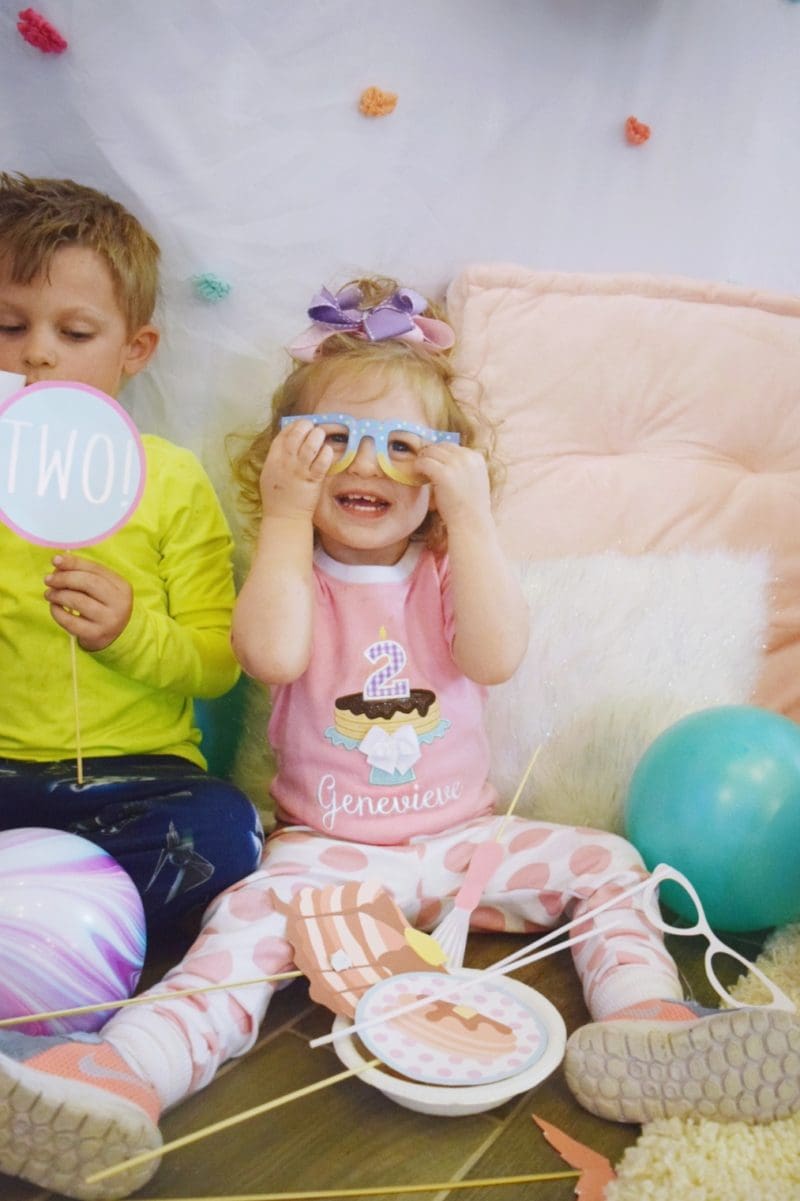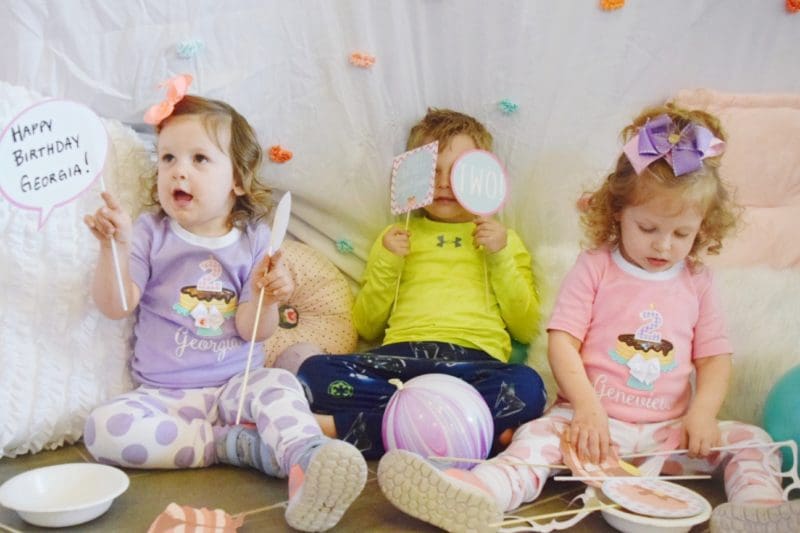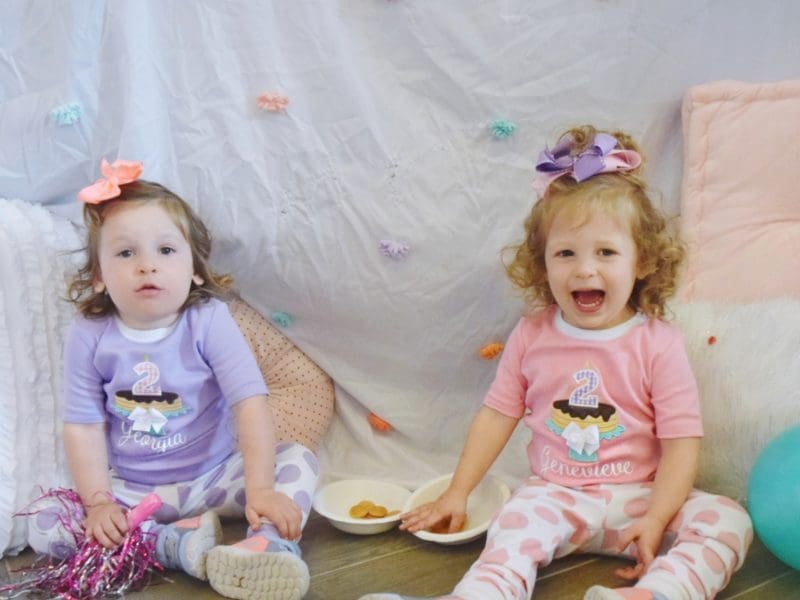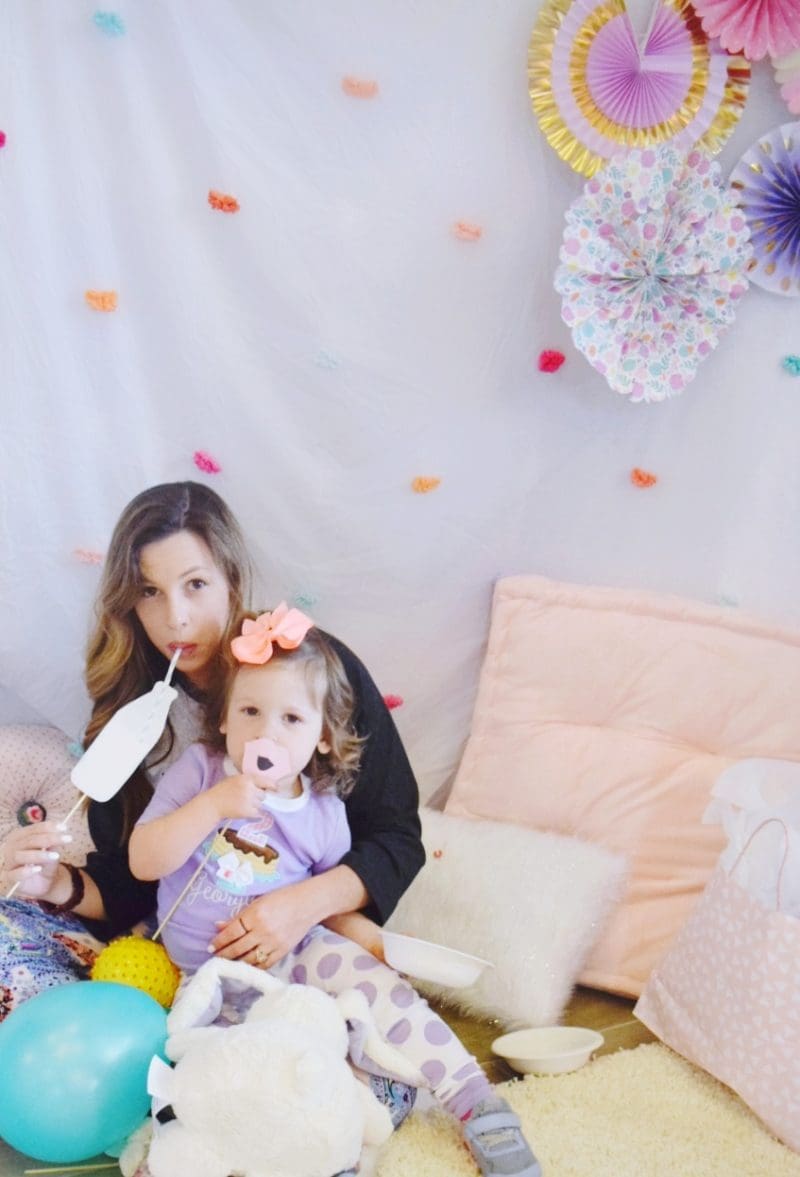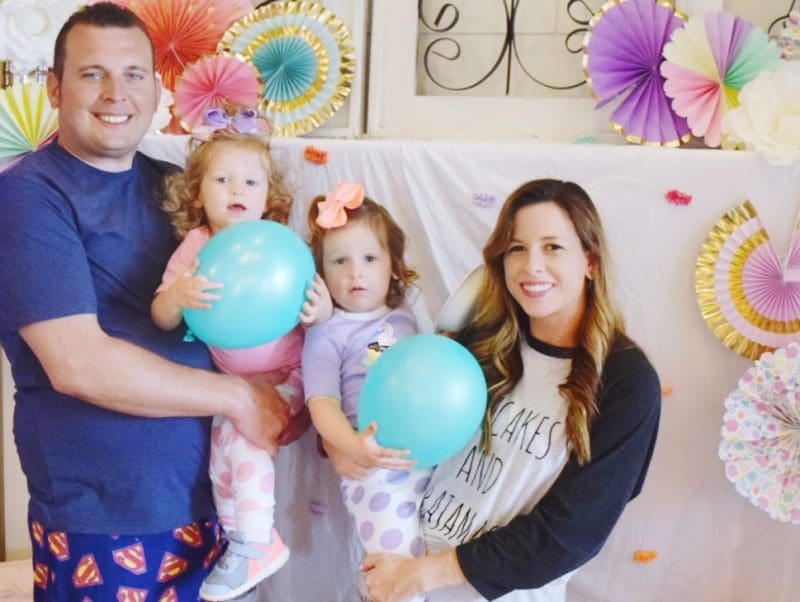 Genevieve and Georgia had a blast playing with their friends and family at the party and it was so fun celebrating their second birthday with all of our loved ones.
Hope y'all got lots of Pancake and Pajamas party inspiration, and don't forget to Pin for later for future party throwing ideas!
Happy party planning!