How To Transform Your Home With Black Trim and Black Doors!
Go Bold or Go Home! We took our home from drab to fab by painting the trim and interior doors black and it made a huge statement! Check out our trim and door before and after pictures plus I share my favorite black paint color you'll love!
How did we decide to paint black trim and black doors?
I was craving a little drama in our home!
I fell in love with this floral wallpaper, but I felt it needed a dark border or backdrop around it to really pop. I mentioned to my husband about painting the trim black just around the stairs and foyer, but in a open-concept design home where do you stop? It seemed that if we did the foyer area, we needed to carry it through the entire downstairs open areas. Once we wrapped our minds around painting black trim throughout the WHOLE house, we were super excited about the dramatic change it would make! We were a little nervous about making such a bold statement but we decided to go for it!!
And y'all know how I feel about navy…so when we started looking at paint colors I tried to find swatches that had a navy undertone, not a traditional stark black. I tested out several colors and decided on Behr Night Club. Scroll down for a short video clip to see the color up close!
Here are a few of my favorite before and after pictures!
BEFORE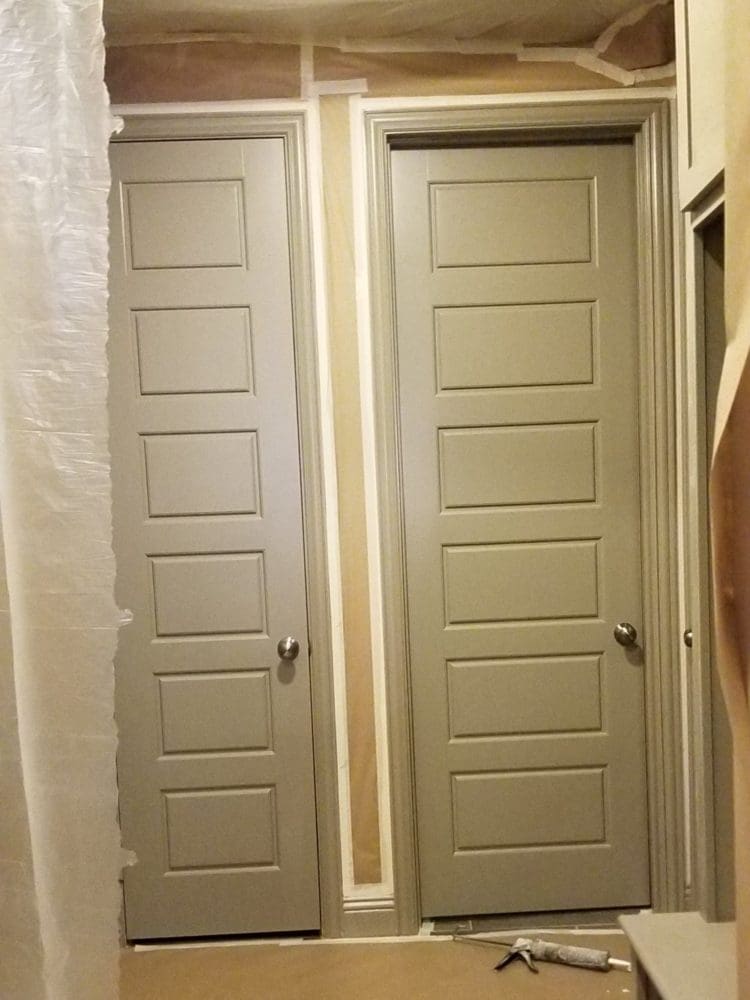 AFTER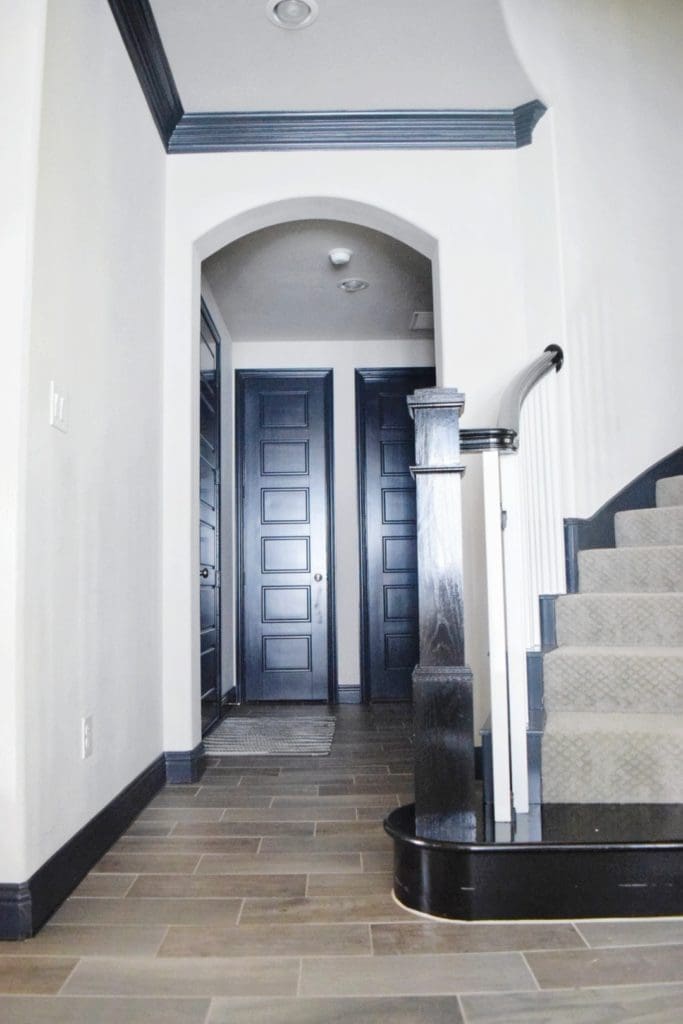 BEFORE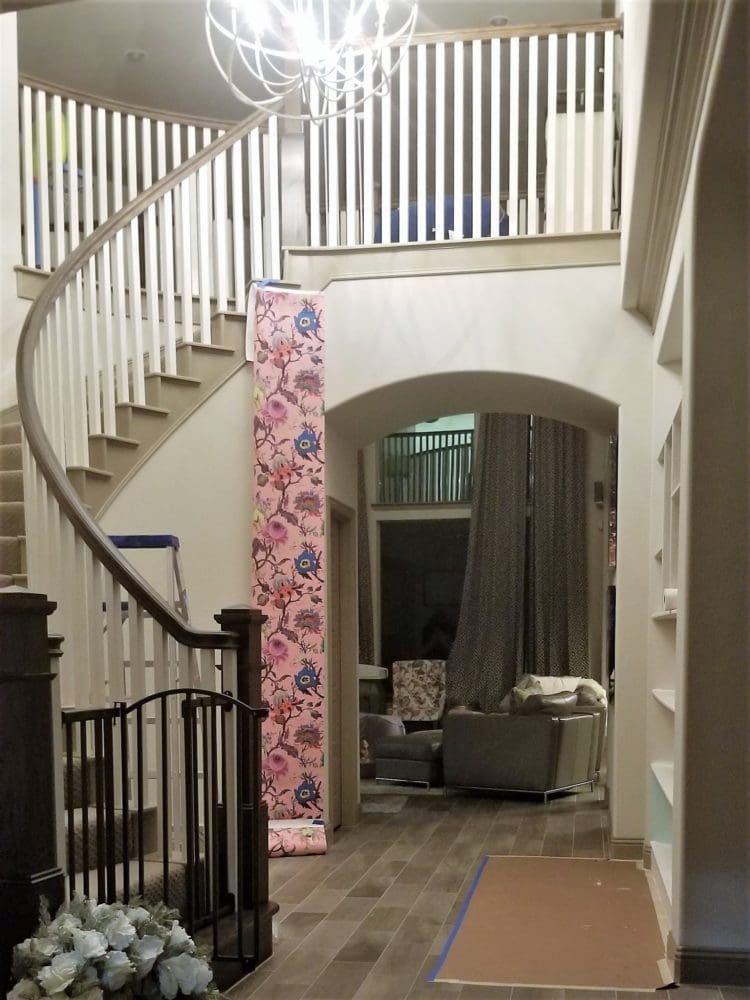 AFTER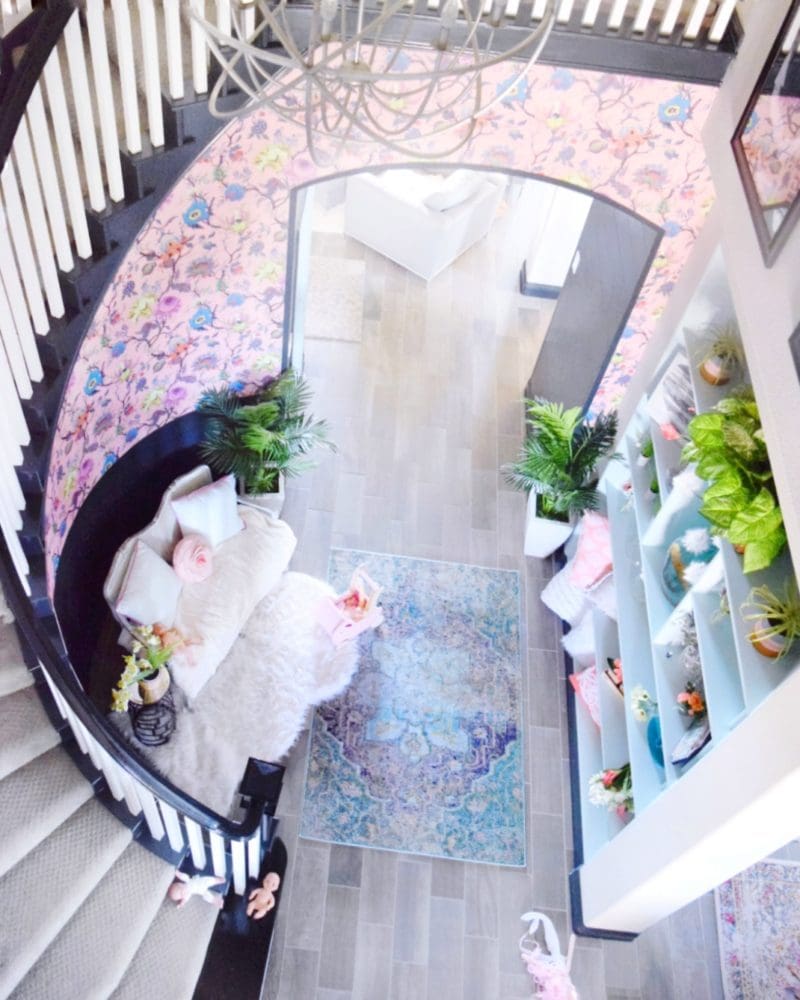 AFTER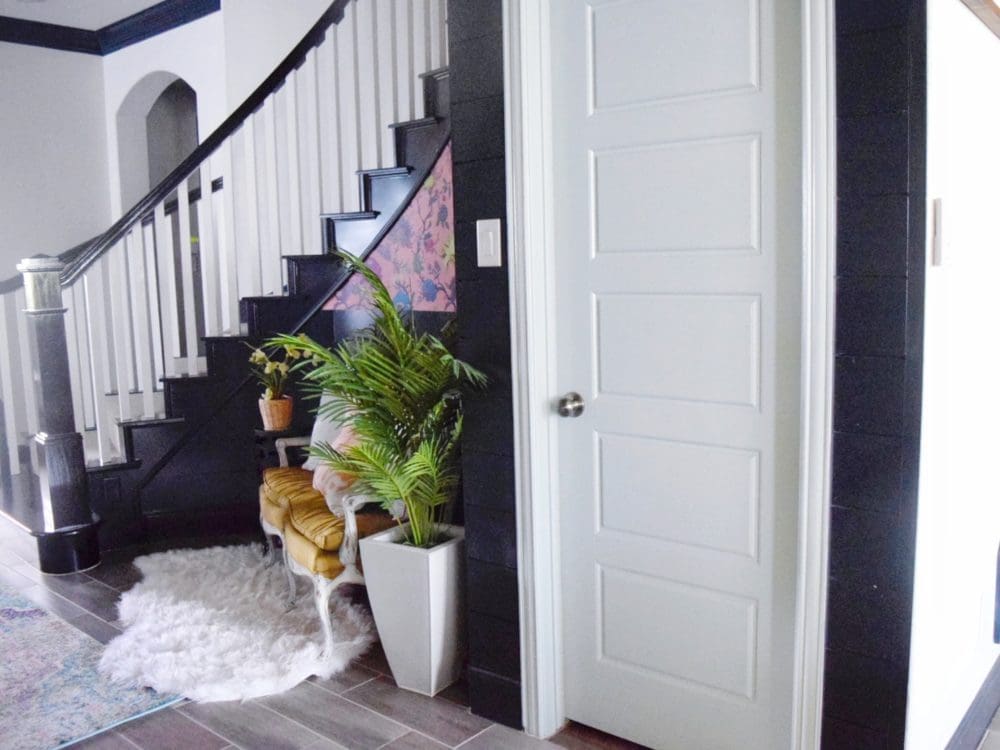 BEFORE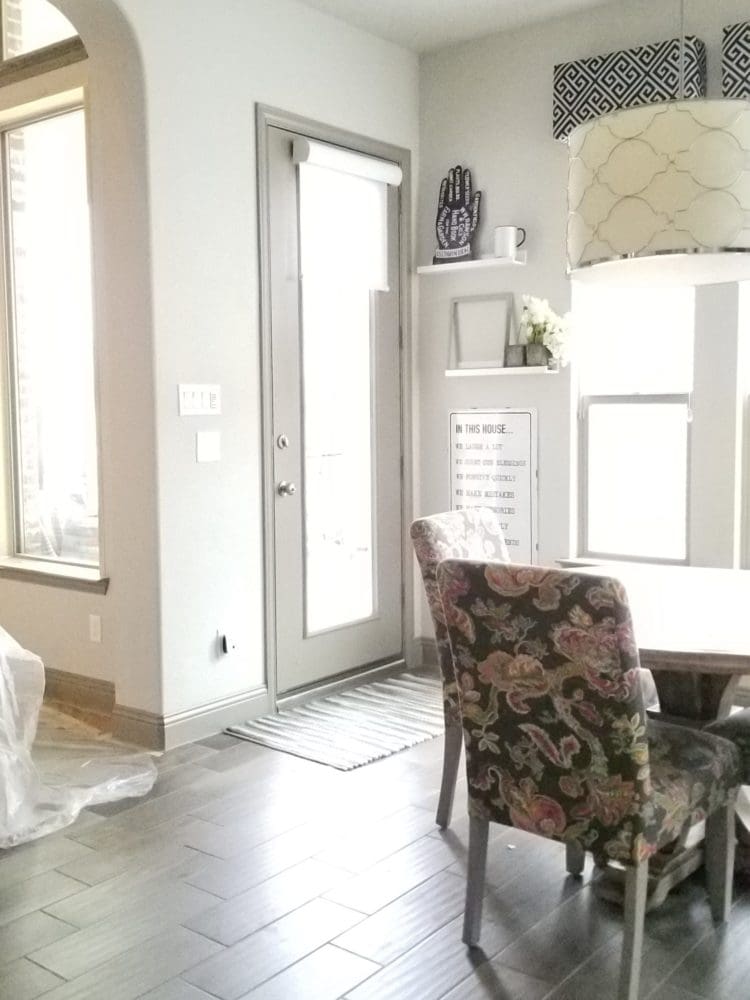 AFTER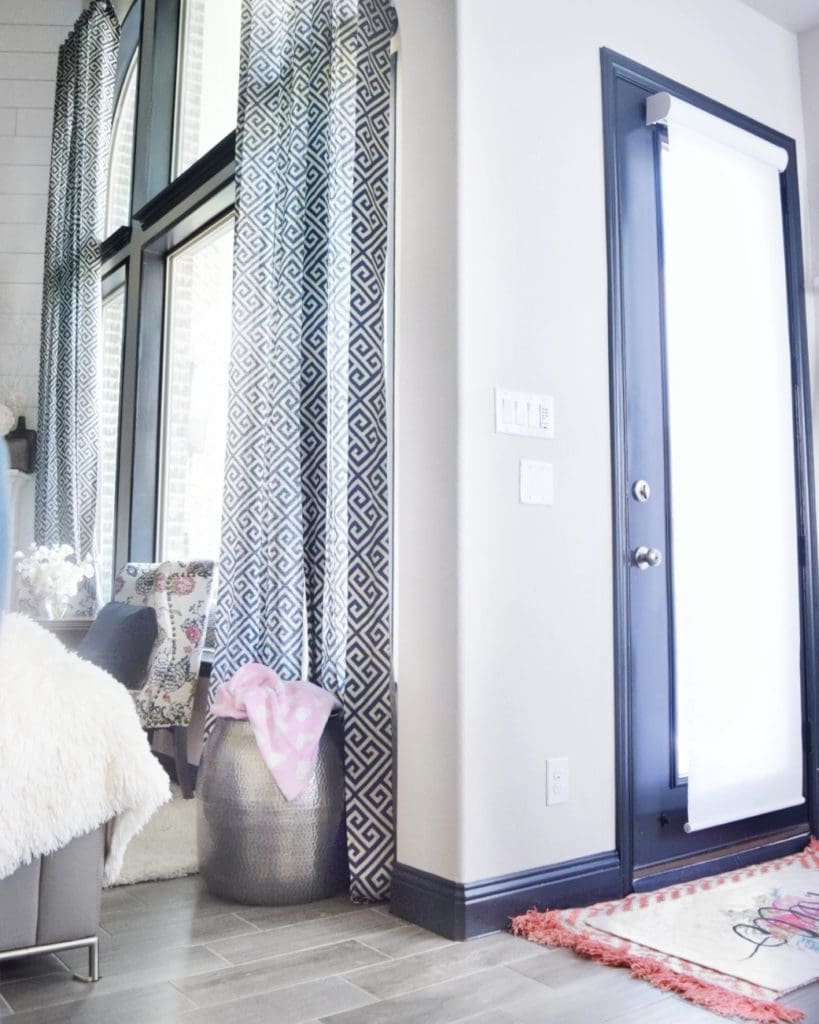 BEFORE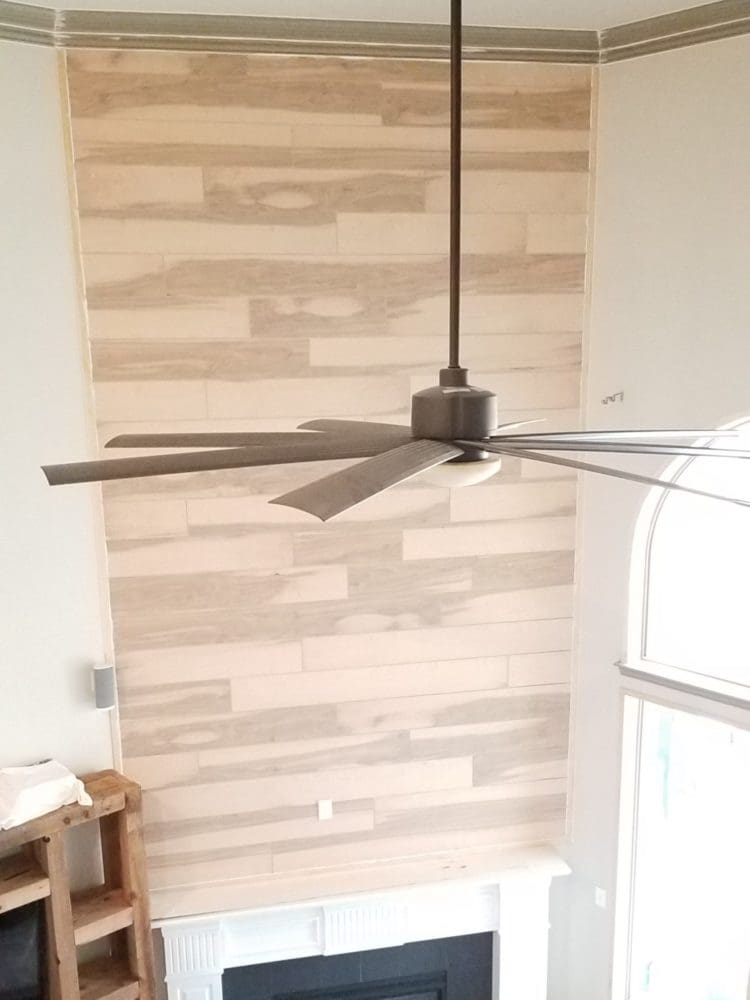 AFTER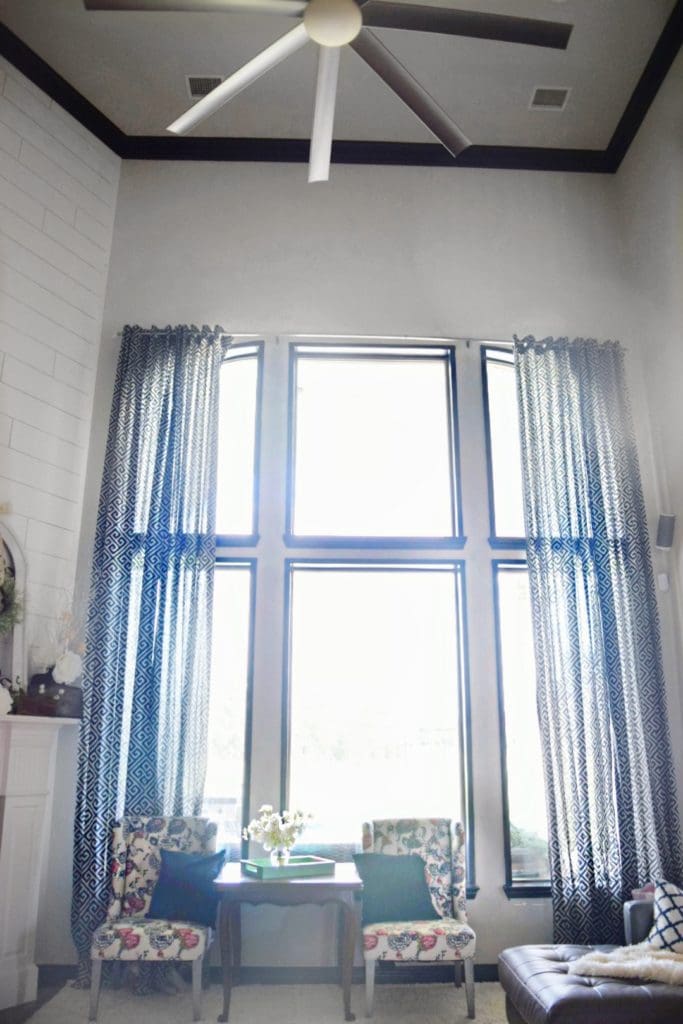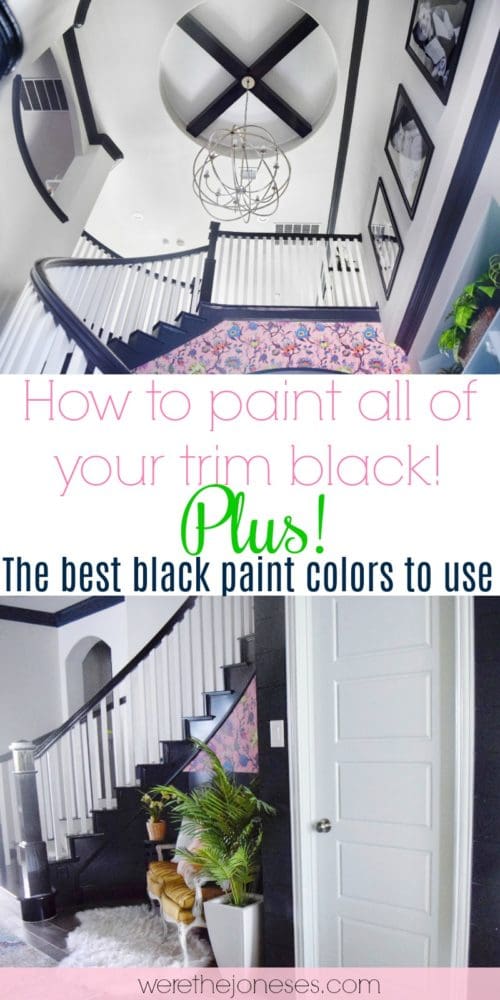 Helpful Tips on Painting Black Doors and Black Trim
Painting interior doors black gloss or satin?
I went with a hi-gloss sheen for all of my black trim and doors, and I am so glad I did! It makes the crown molding and trim really pop against the white walls and adds a dramatic glam effect too.
When painting interior doors black do you paint both sides?
For cost saving purposes, most of the doors that we painted we only painted one side. I tried to look at each space individually, and if it made sense to paint both sides or not. Some doors that stay open or flow into another room with the dark trim (laundry, office, Bryan's garage doors) we painted both sides. But others that were closet doors or bedroom doors we painted just the side of the door that faces the open areas of the house.
Black vs white interior door trim?
I've seen lots of black interior doors where the trim is left white. We decided to paint both the door and the door trim for a more cohesive look. I think it helps the black doors really pop against the white walls!
Best black paint for interior doors and trim?
I spent many weeks testing out my favorite black/dark navy paint colors to find the perfect trim and door paint. I finally decided on BEHR Night Club! It's a rich black paint color with hints of navy and gray in it. A lot of my decor is navy, so I wanted the black color I chose to have a little bit of midnight blue/navy tones. The BEHR Night Club color was exactly what I was looking for! And, the name is fun too! Do y'all gravitate towards paint colors with fun names, or is that just me?
Most popular black paint colors?
Here are a few other black trim paint colors that I tested out before I decided on BEHR Night Club. All of these paint colors have a little bit of dark blue and/or gray in them, which I love, and are perfect for bold black doors and trim!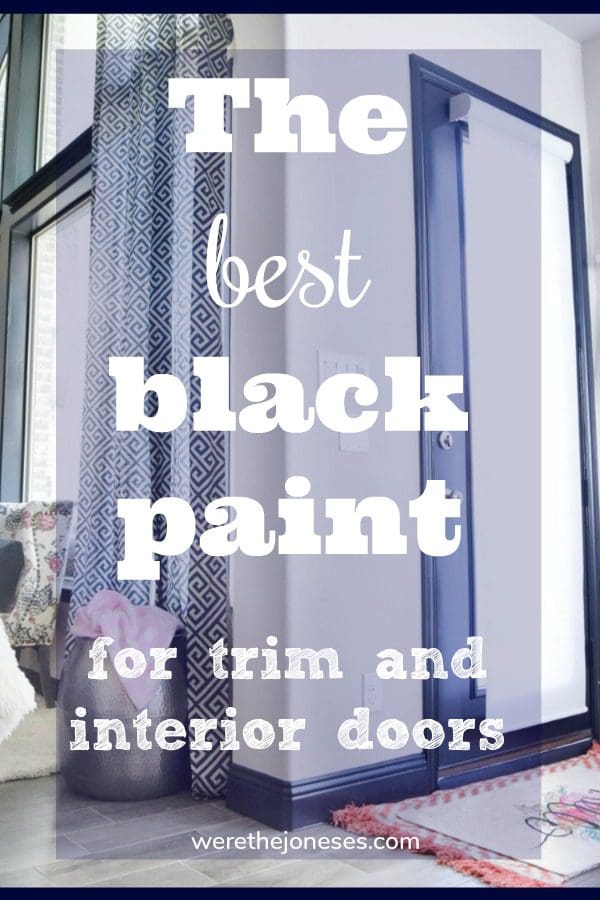 Have you painted any black trim or black doors in your home? What are your favorite dark, dramatic paint colors to go bold?
Let me know if you have any questions about painting black trim and doors in the comments!
Happy painting!