Let's make a super easy and tasty Christmas treat tray! Are you hosting guests for Christmas this season? Or having a family holiday get together at your home? Today I'm sharing how to display holiday treats for your Christmas guests.
This post is sponsored by Walmart.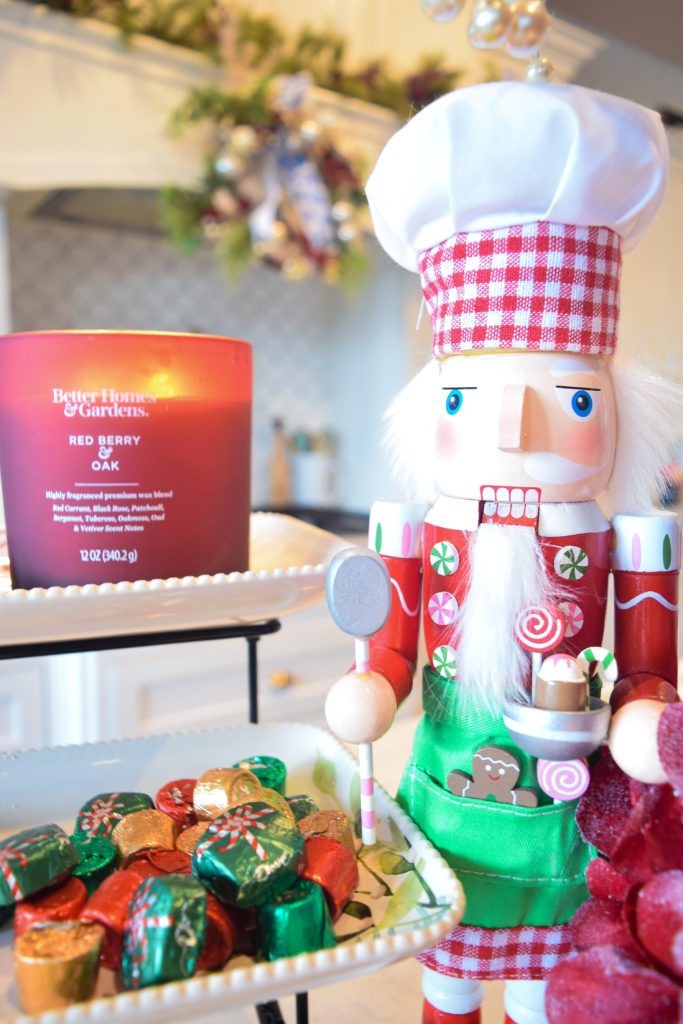 Christmas Sweet Treats Ideas for Holiday Guests



Are you prepping your home for holiday guests this year? I have a simple way to show you how to display holiday treats for your Christmas guests.
It's nothing too fancy, and can be put together in less than 5 minutes! A sweet treat tray will bring a lot of holiday cheer to your kitchen table or kitchen island and is the perfect way to greet your holiday guests you are hosting!
How to Set Up Christmas Treats for Your Holiday Guests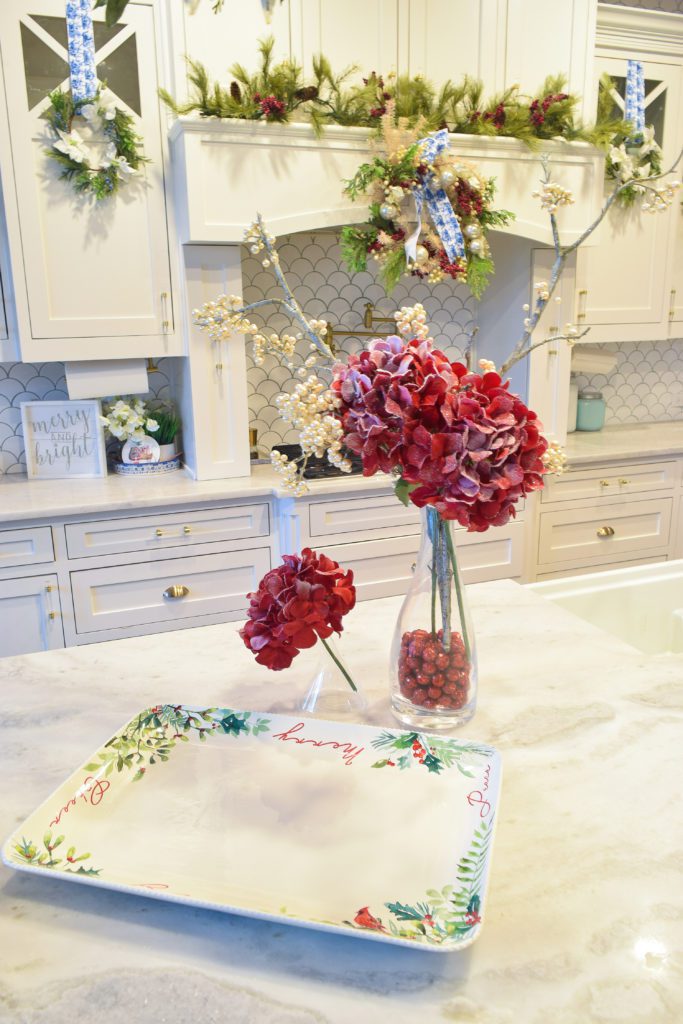 Start your sweet treat display with a large holiday tray. I found these Better Homes & Gardens Winter Botanicals serving trays from Walmart. I love the whimsical holiday design!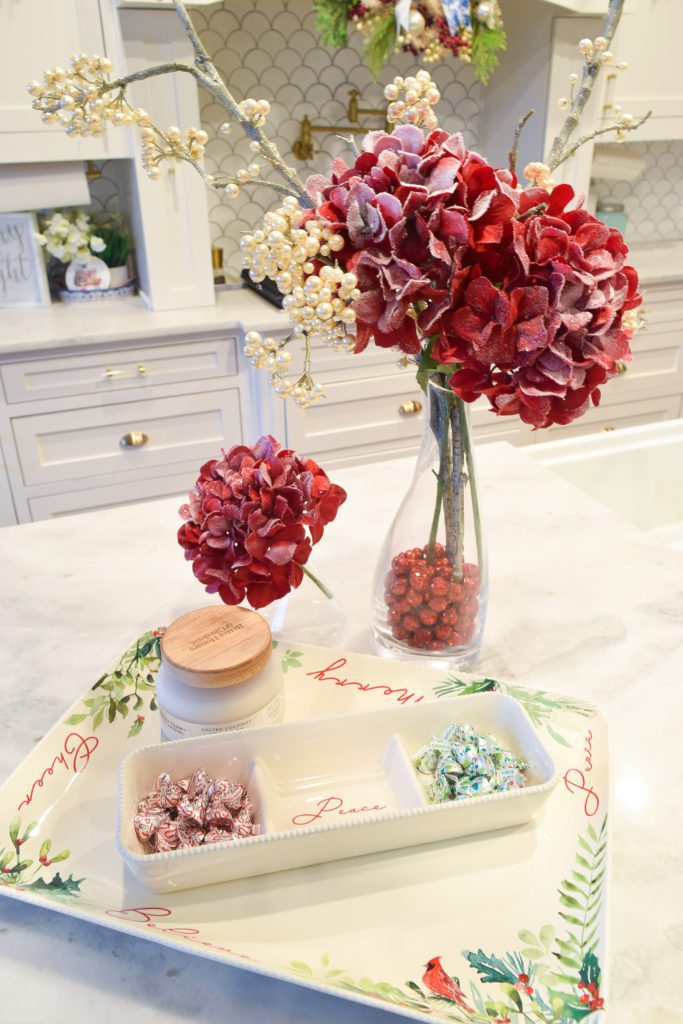 Add another layer with a holiday tray or dish on top of the serving platter. This serving dish is also from the Better Homes and Gardens Winter Botanicals line from Walmart.
Fill the dish with festive candies. I love the peppermint and sugar cookie Hershey Kisses!
I also like to bring in a couple of holiday candles to my treat trays. This Better Homes & Gardens White Salted Coconut & Mahogany candle smells amazing and is under $15! I also love the Better Homes & Gardens Red Berry & Oak candle too, they compliment each other perfectly!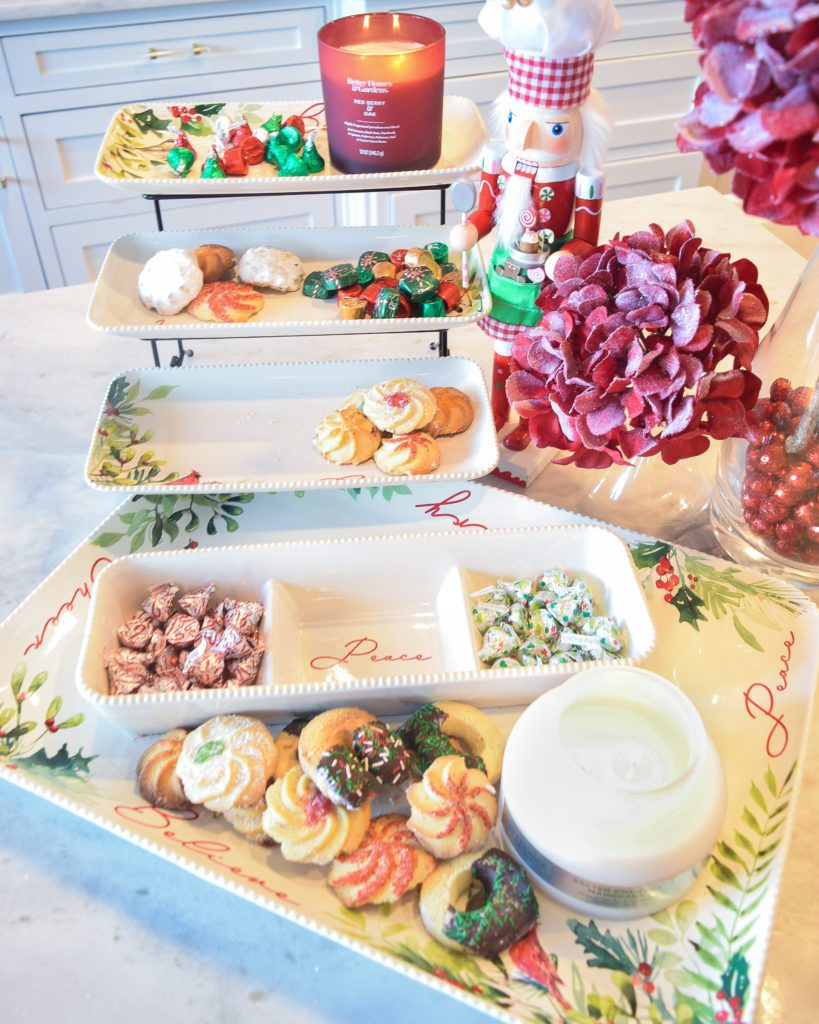 Next, add a tall layered serving dish to compliment the serving platter tray. This adds some height and variation to your sweet treat display. This 3-Tier White Stoneware Serving Tray is also from Walmart and I love the simple holiday script on each tray.
Fill the layered trays with more festive candies and holiday themed cookies.
Christmas Treats Tray Ideas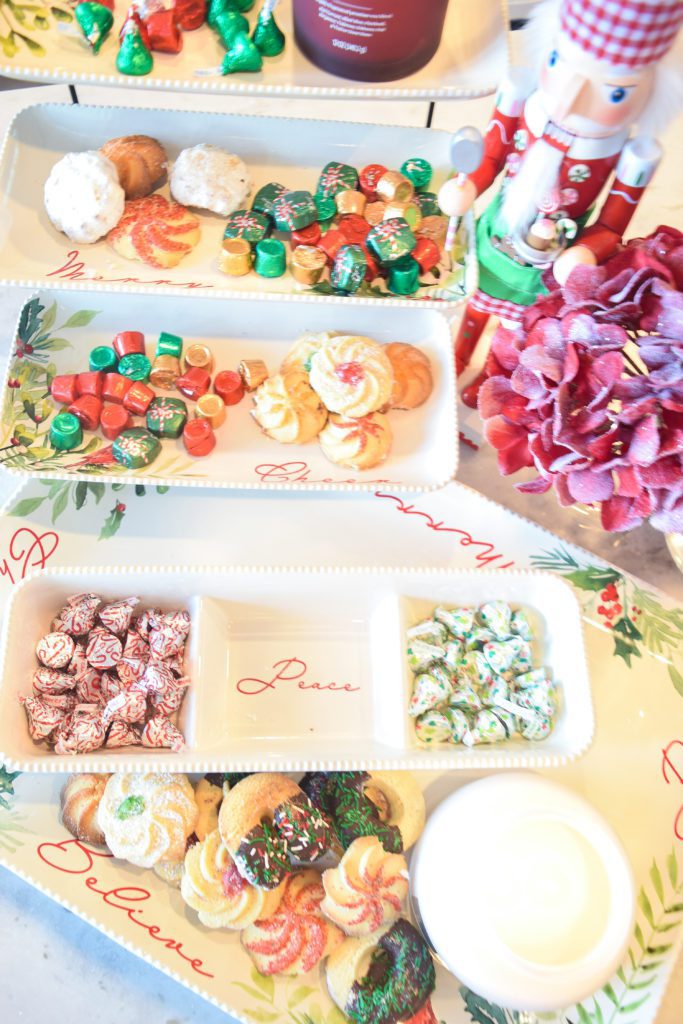 I found a sweet treat bakery holiday nutcracker and knew he needed to be added to my treat display! How cute is he?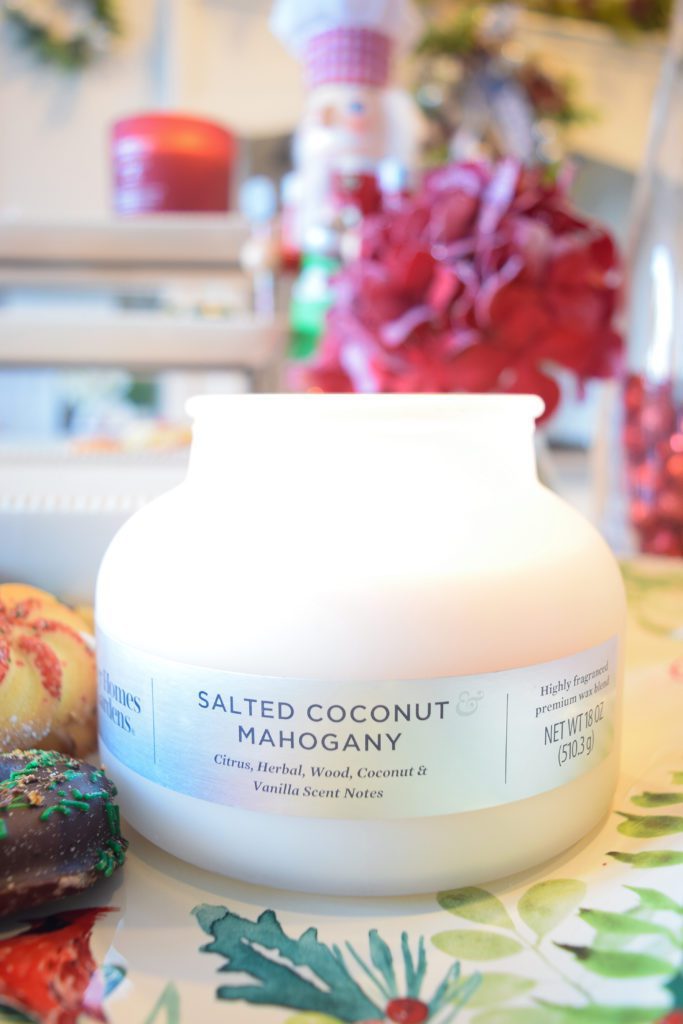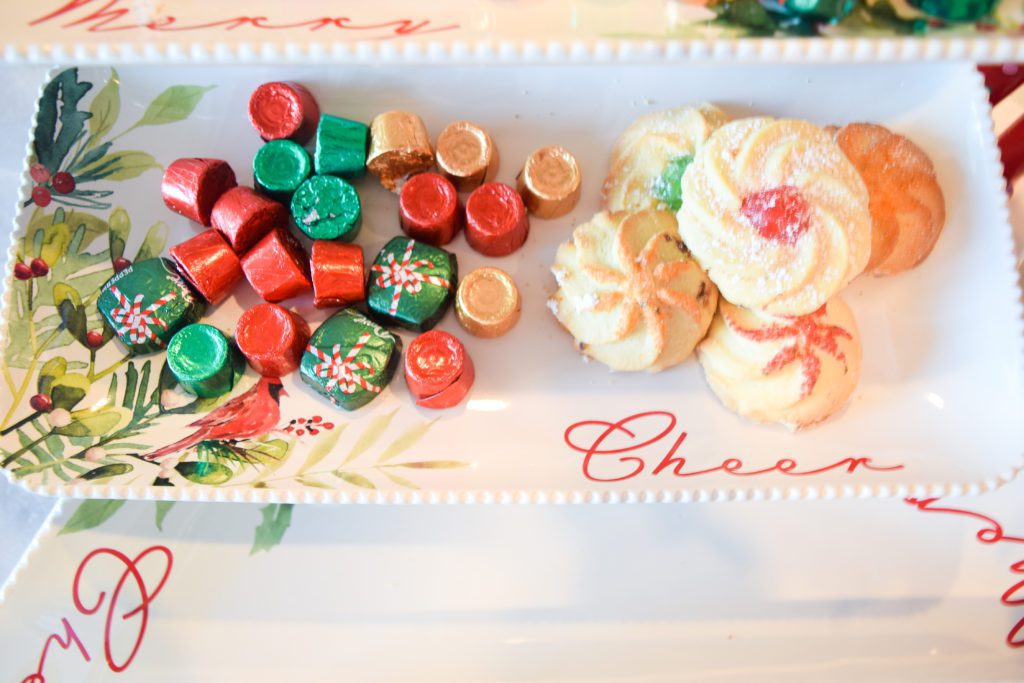 A sweet treat tray of Christmas goodies brings an added festive feel to your home. All of the kids we've been hosting for the holidays love to be welcomed with a display of sweet treats in the kitchen!
Do you have a favorite way you like to display holiday treats when you are hosting? A few Christmas themed trays, festive candles and yummy cookies and candies is fun and simple way to greet your holiday guests.
Happy Holiday Hosting!