Looking for affordable home gift ideas? I've got the perfect gift for all the home decor lovers on your list! These modern kitchen home gift ideas are sure to please every design enthusiast you're shopping for this holiday season.
This post is sponsored by Walmart.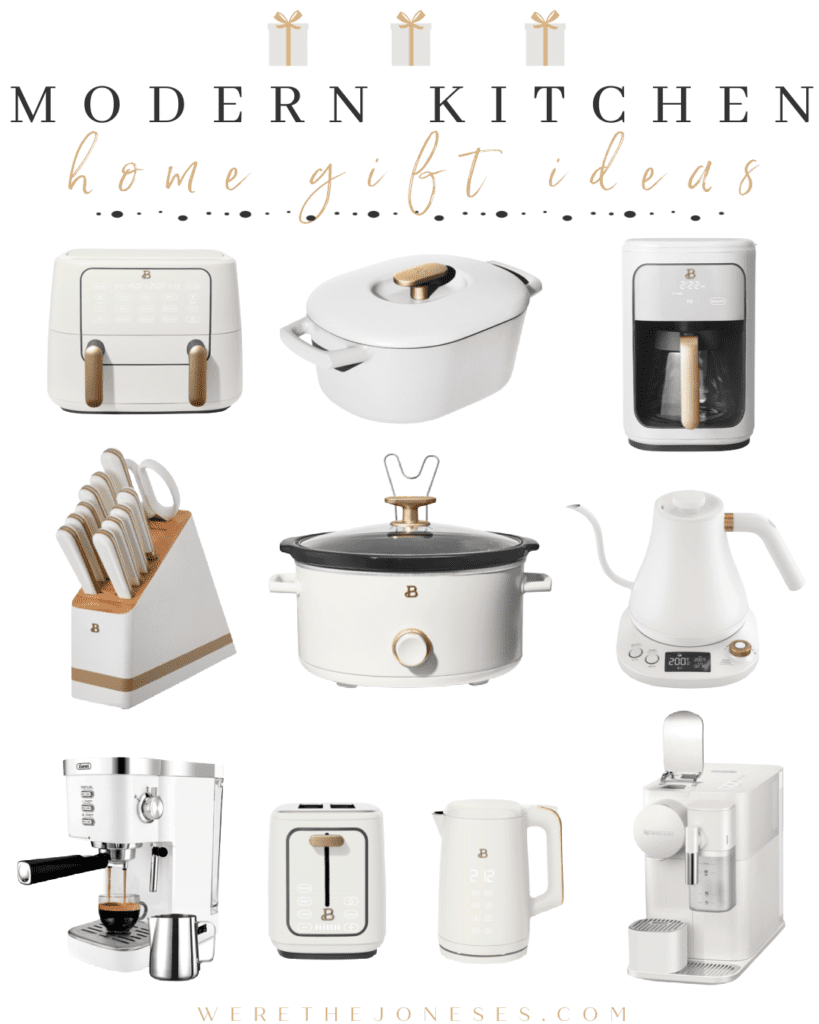 Modern Kitchen Home Gift Ideas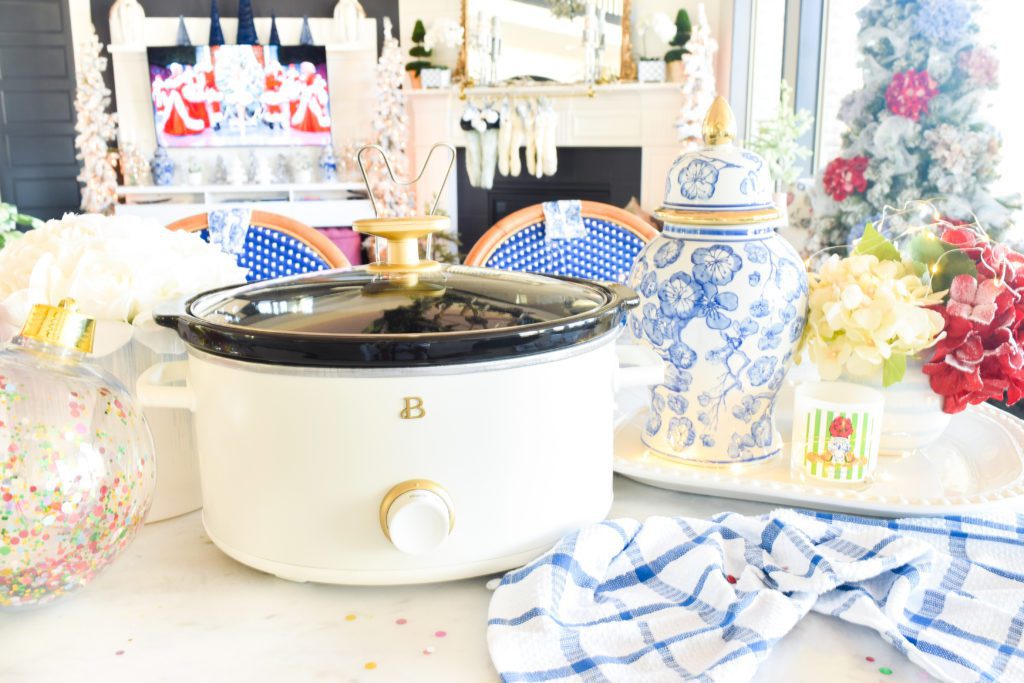 How's your holiday shopping going?? Are you finished early or still have a mile long list to get through?
I think I am almost finished with my Christmas list shopping, YAY! It's always a great feeling, right?
If you are still on the hunt for gift ideas this season, I've got the perfect gifts for all of the home design lovers on your list! I've collected 10 affordable + stylish home gift ideas from Walmart Home, including this beautiful white and gold slow cooker and modern electric coffee and tea kettle.
Whether you are shopping for friends, family, gifts for hostesses, or a unique housewarming gift – I've got your covered for stylish home gift ideas.
Coffee drinkers will love the sleek modern design of this contemporary espresso machine or the modern white Nespresso coffee maker. This white block knife set is a beautiful cutlery set that's stylish enough to be on display.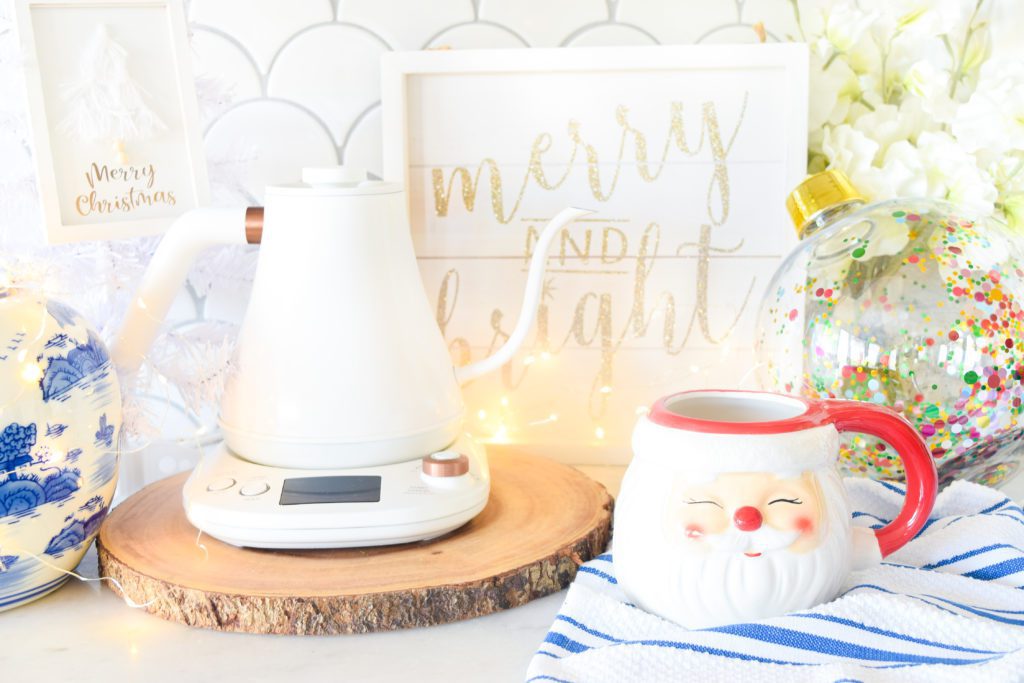 Cook enthusiasts will love the modern modern and gold air fryer and toaster that are sleek enough for your modern kitchen countertops.
Check out my 10 modern Christmas gifts for the home, and find the perfect gift for every design lover on your list!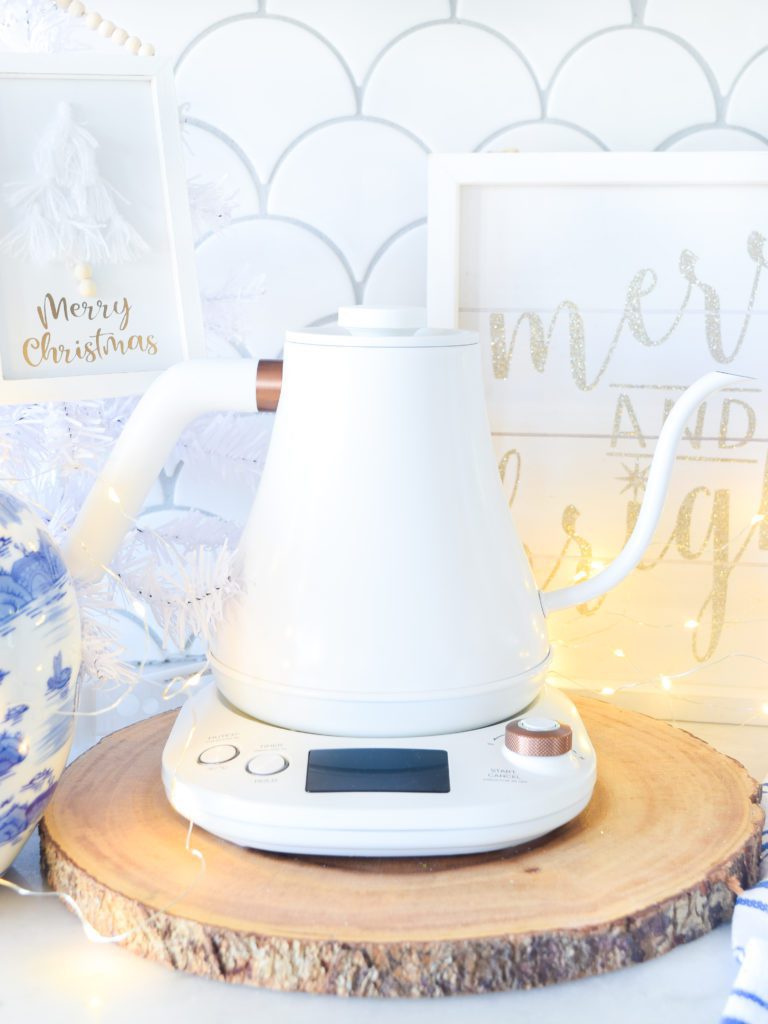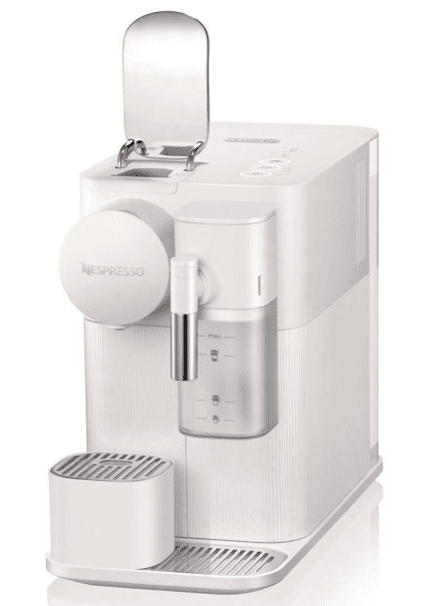 Which gifts for the home + kitchen are your favorite? I love how stylish the slow cooker and tea kettle look on display in my kitchen.
Happy home decor gift shopping!