Modern coastal chandelier ideas under $250! Affordable beach house lighting for your modern coastal living room, bedroom, and kitchen. Coastal style lighting fixtures are the hot new trend in home design – and can be budget friendly too!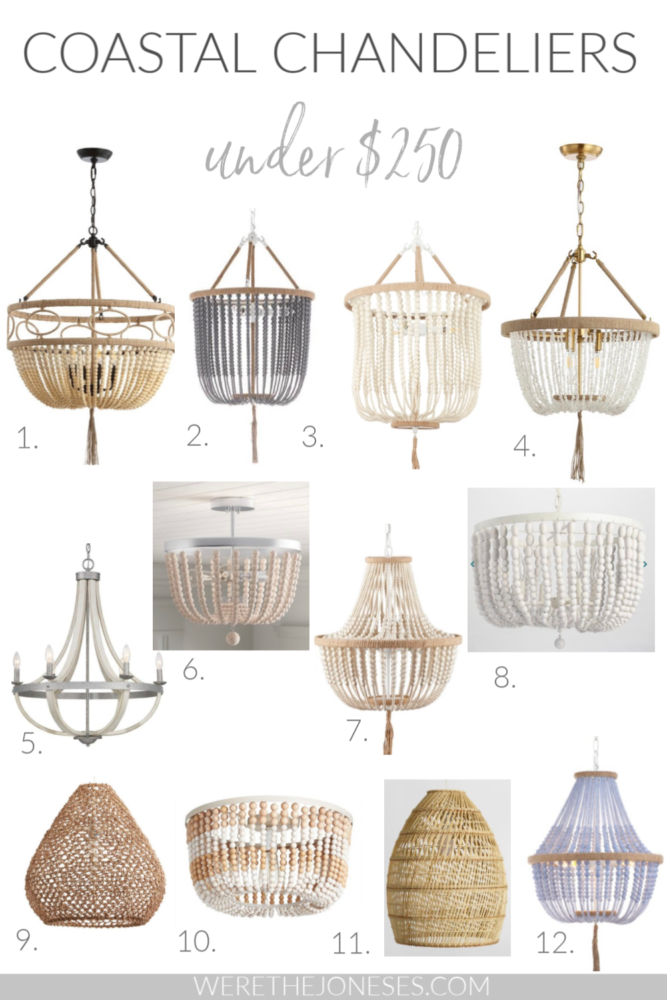 12 Coastal Chandeliers Under $250
I am in the market for a couple pendant lights and chandeliers with a few refresh rooms right now – we are combining our master closet and laundry room into one room! (Someone called it a claundry room – I think I'm going with it!)
I want to add a few modern coastal style light fixtures in this new space – and I have been eyeing getting a couple Basketweave Bamboo Pendant Shades! During my search, I was noticing a wide price range of coastal light fixtures – with some being very expensive. With a little bit of time searching, I was able to find lots of beautiful coastal pendant lights and chandeliers that fit our budget (I'm also looking at adding this Drum Chandelier with Rope Accents to our master bathroom!)
Coastal style lighting fixtures are the hot new trend in home decor – and I've rounded up my favorite cost friendly lighting options for you if you are in the market too!
1. Modern Coastal Drum Chandelier with Beads and Rope Accents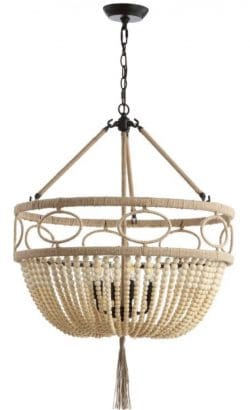 2. Coastal Beaded Pendant - Light Gray
3. Coastal Beaded Pendant - Cream
4. Coastal Chandelier with Bead and Rope Accents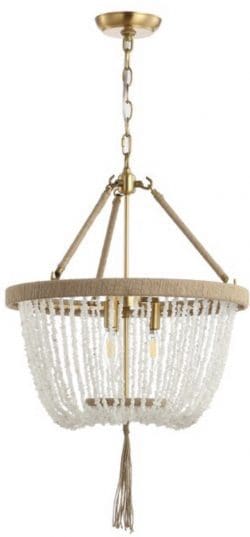 5. Coastal Farmhouse Style Chandelier with Antique White Wood Accents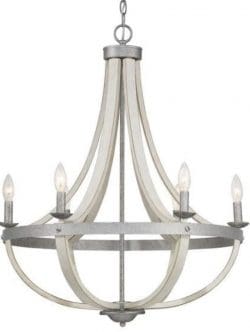 6. Modern Coastal Beaded Bowl Semi Flush Mount Seaside Style Lighting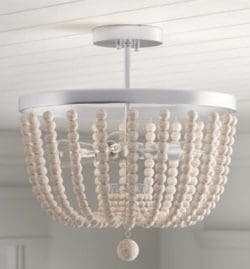 7. Coastal Cream Adjustable Beaded Chandelier - Beach House Lighting
8. Coastal Style Antique Whitewash Wood Bead Chandelier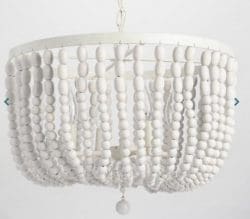 9. Boho Coastal Natural Seagrass Teardrop Vicente Pendant Shade
10. Coastal Whitewash and Natural Wood Bead Flush Mount Ceiling Light
11. Boho Coastal Basketweave Bamboo Pendant Shade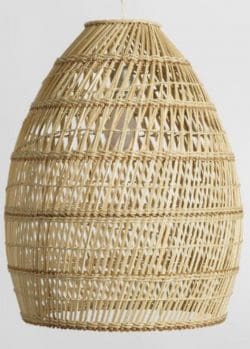 12. Coastal Empire Chandelier with Tassel and Beaded Accents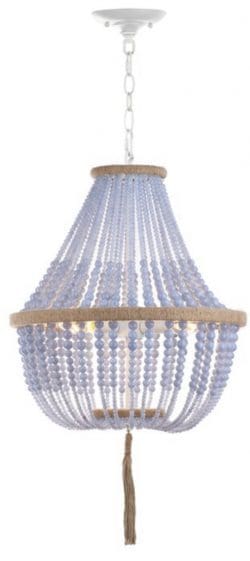 I hope these modern coastal chandelier ideas are helpful for your lighting search! Which ones are your favorites? Do you have a go-to place you look for pendant lights, chandeliers, and light fixtures? Let me know below!
Happy decorating + lighting searching!


Looking for more Modern Coastal Design inspiration? Check out these posts below!
Modern Coastal Chairs Under $300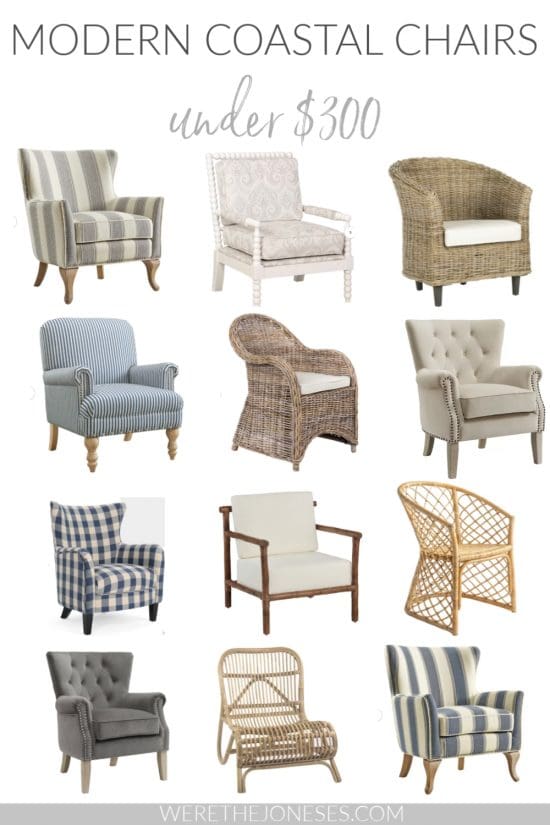 Modern Coastal Whimsy Kitchen Makeover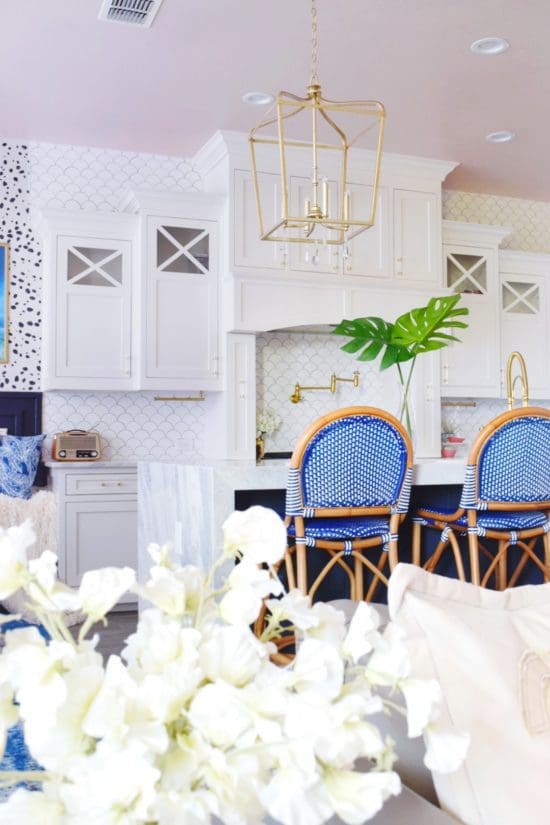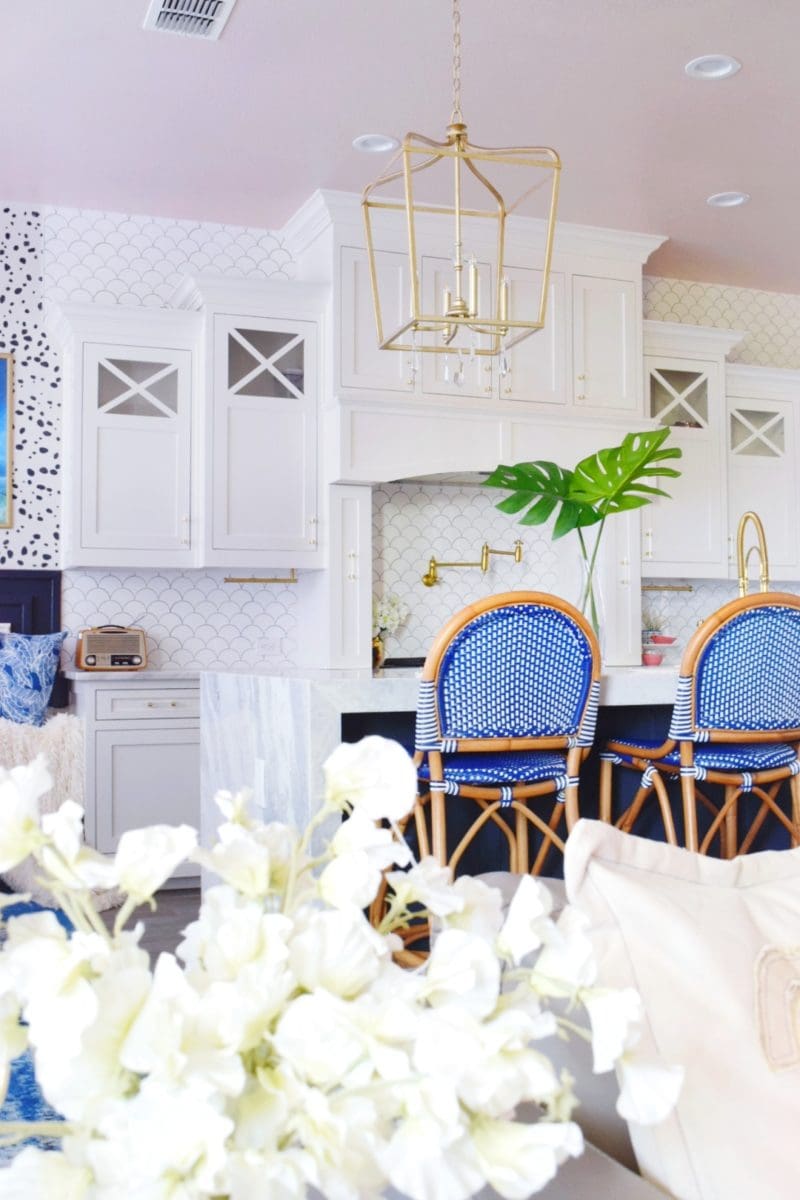 Neutral Rugs Under $250