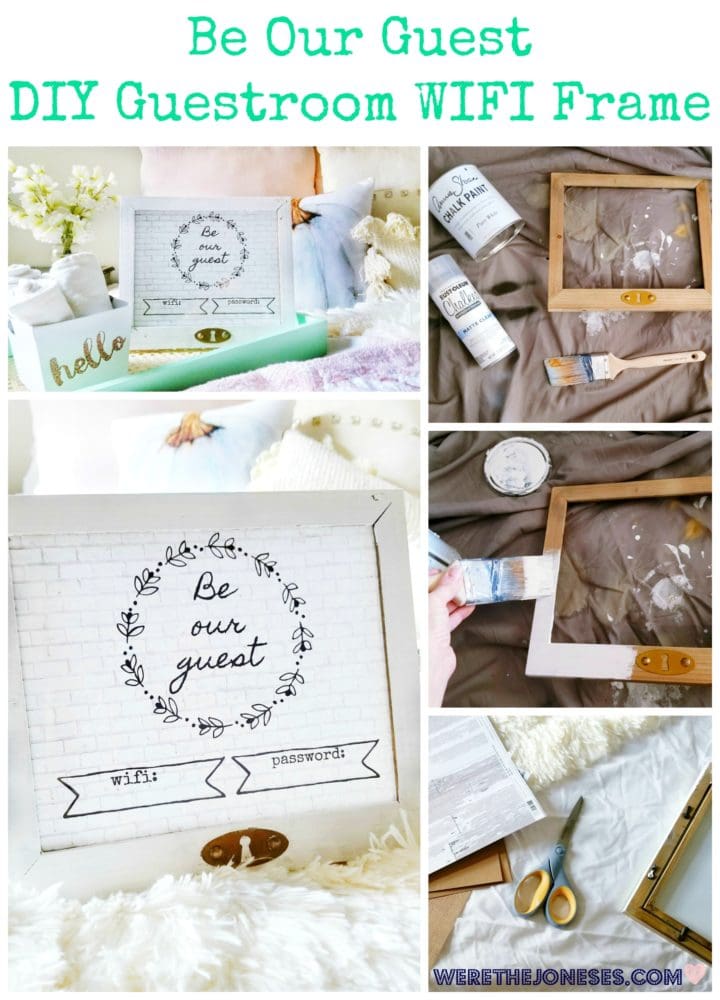 I'm so excited to host at our home for the holidays this year, so I've been working on a few fun creative touches to spruce up the guest room the last few days!
It's important to have my guests feel welcome and relaxed while staying in my house, and what better way to feel at home than having a seamless WIFI setup for their phone and computer?
(cause let's face it: the #1 question guests ask is, what's your WIFI password?)????
Here's a quick and easy tutorial for a DIY WIFI frame to help get your guestroom ready for your holiday guests!
Supplies:
????Picture frame
????White chalk paint
????Clear coat enamel spray paint
????Paint Brush
????Scrapbook Paper
????Computer and Printer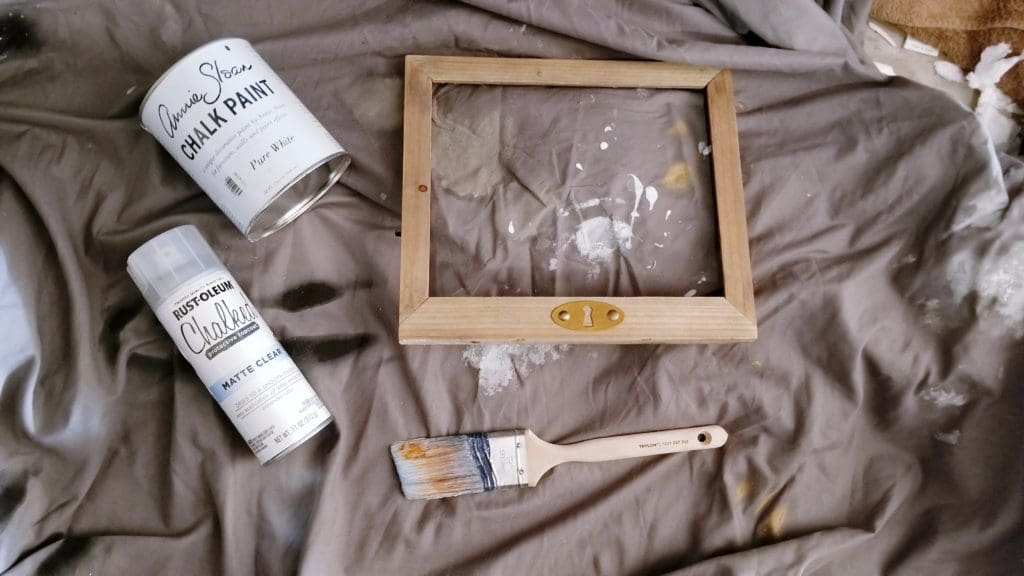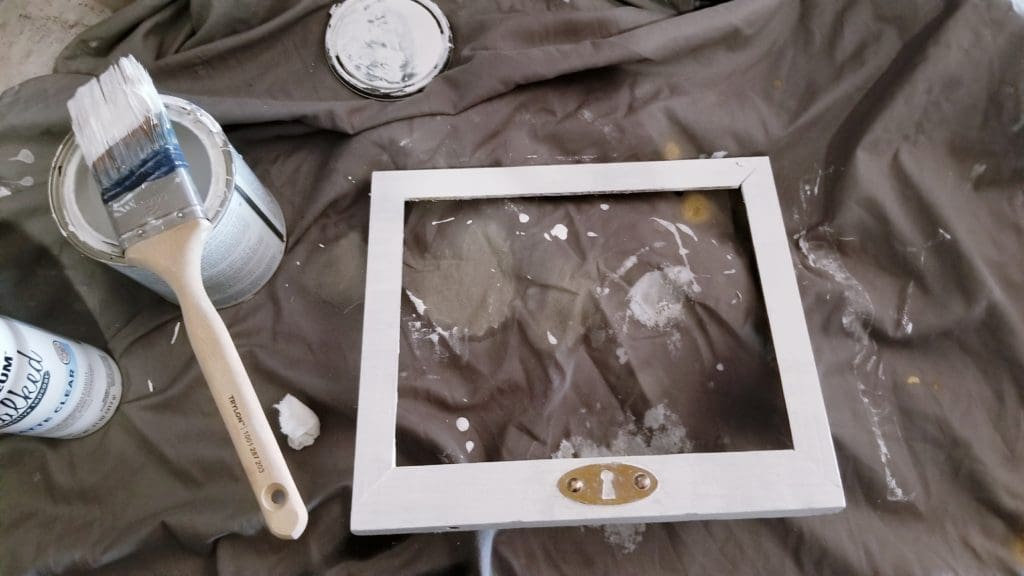 Find an old frame (mine was found in the attic with a picture of Bryan and I at a high school dance, ha! #oldschool)
Wipe it down with a lent-free cloth, and paint all sides of frame with chalk paint,  (I used Annie Sloan, but I also love Renaissance!) making sure the brush strokes are going in the same horizontal direction.
Come back in an hour to do another coat. Once the second coat is dry, spray the entire frame with a clear coat sealer, which helps the chalk paint stay intact and decreases flaking.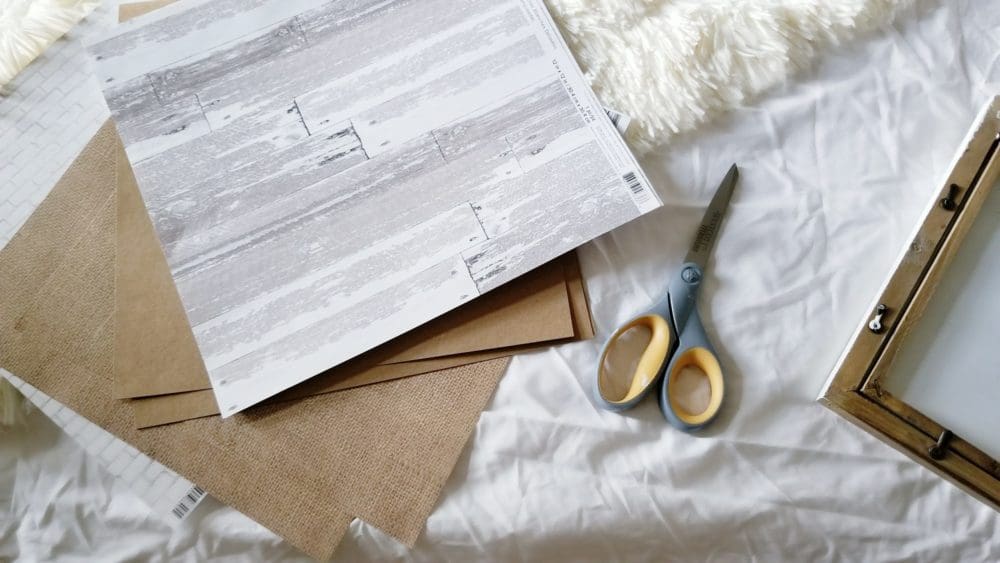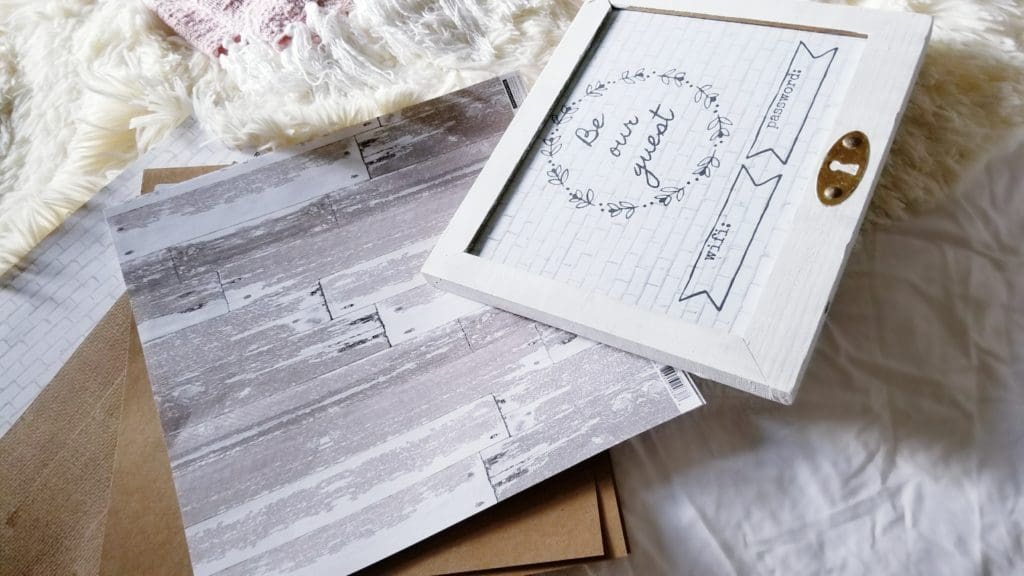 Next, if you have any scrapbook pages, find a sheet that is a solid color or a busy-free pattern.
I wanted something that had a vintage/farmhouse feel and fell in love with this white brick paper!
You can create the design on your computer (I use PicMonkey, but Word is great too!) and print directly to your scrapbook paper.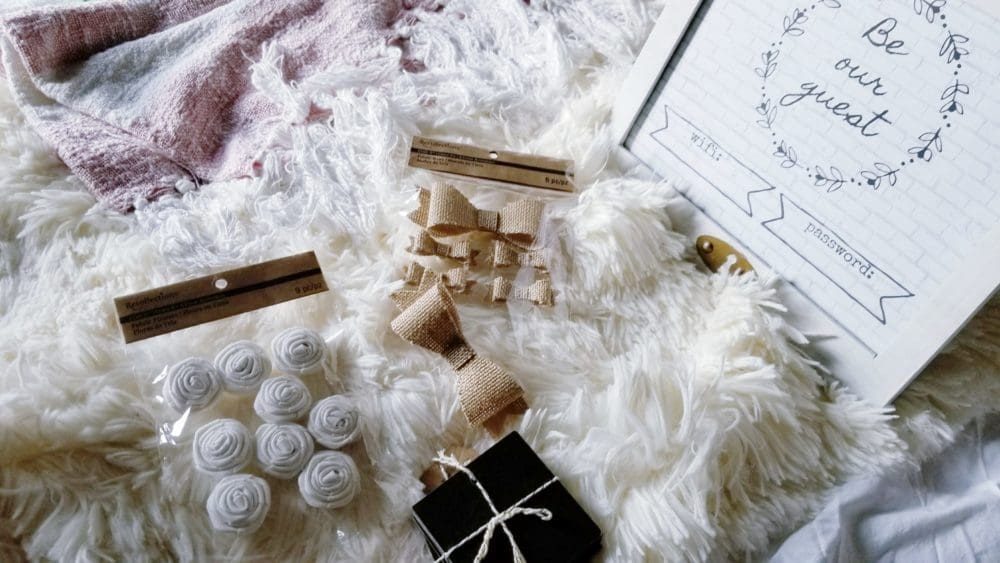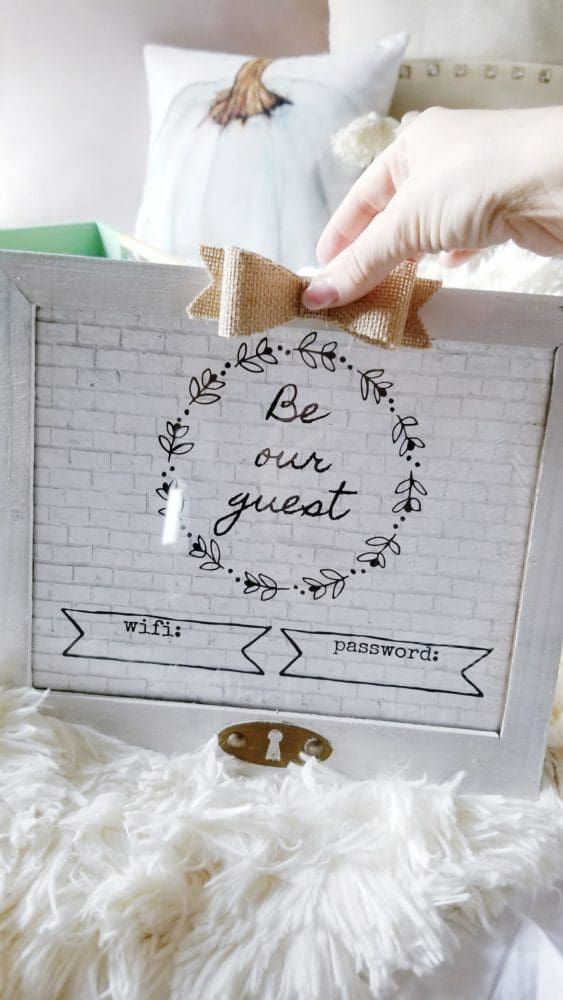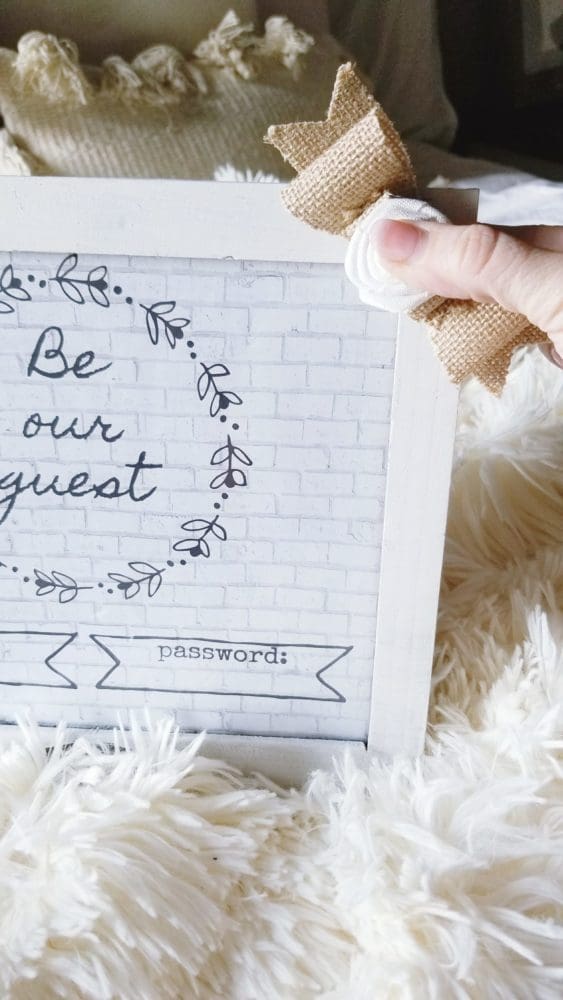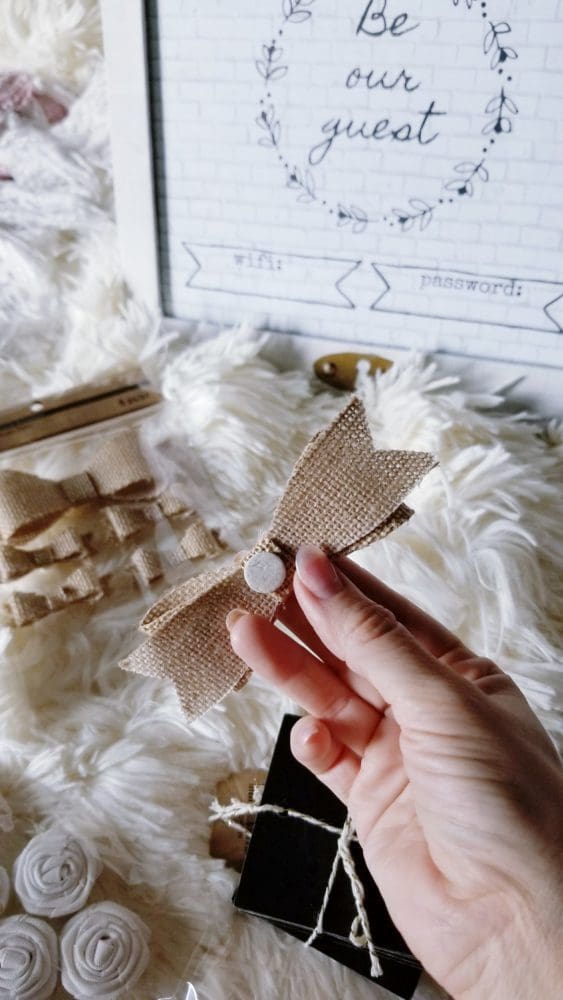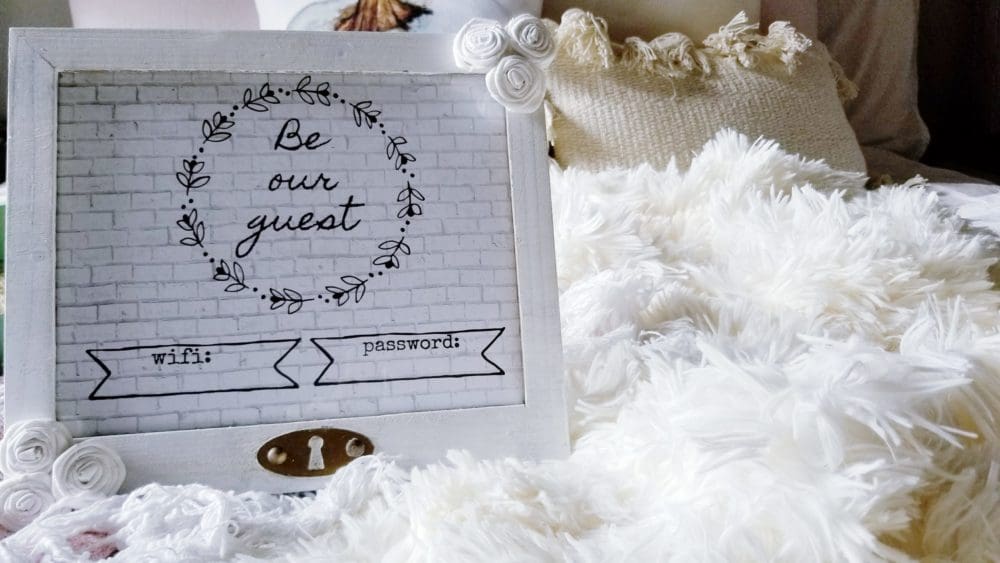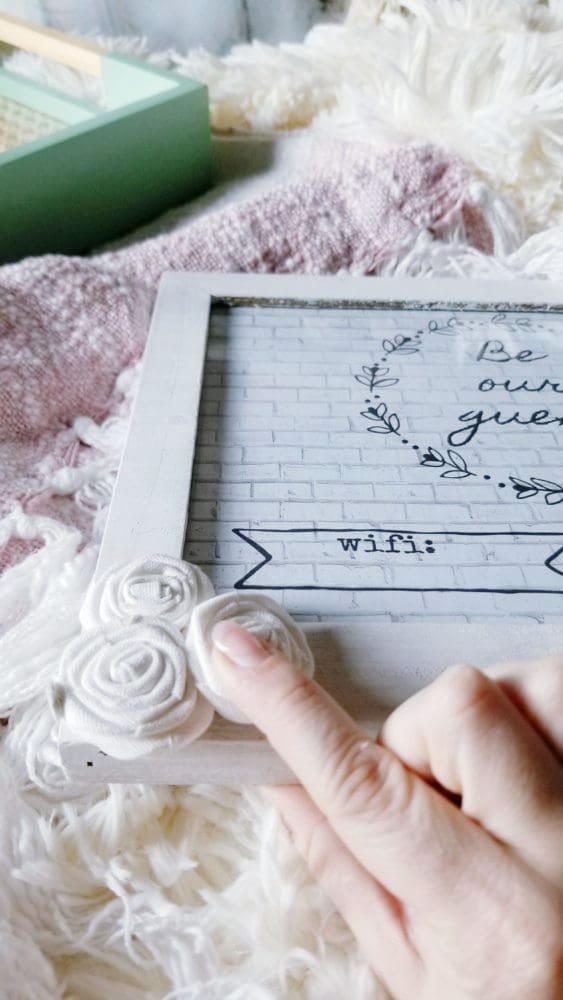 You can then add any embellishments you want (ie, burlap ribbon, bow, rosette flowers, etc)
I had a few self adhesive burlap bows and flowers in my craft area, so I tried a few different looks with them on the frame.  After doing a few rounds of trial and error, I decided I wanted a more simple farmhouse look so I left mine bare.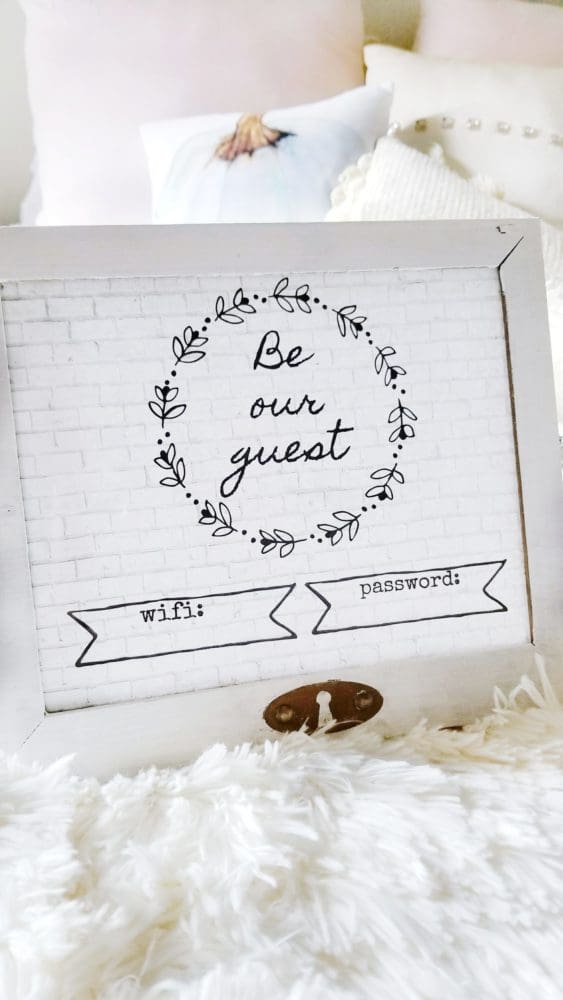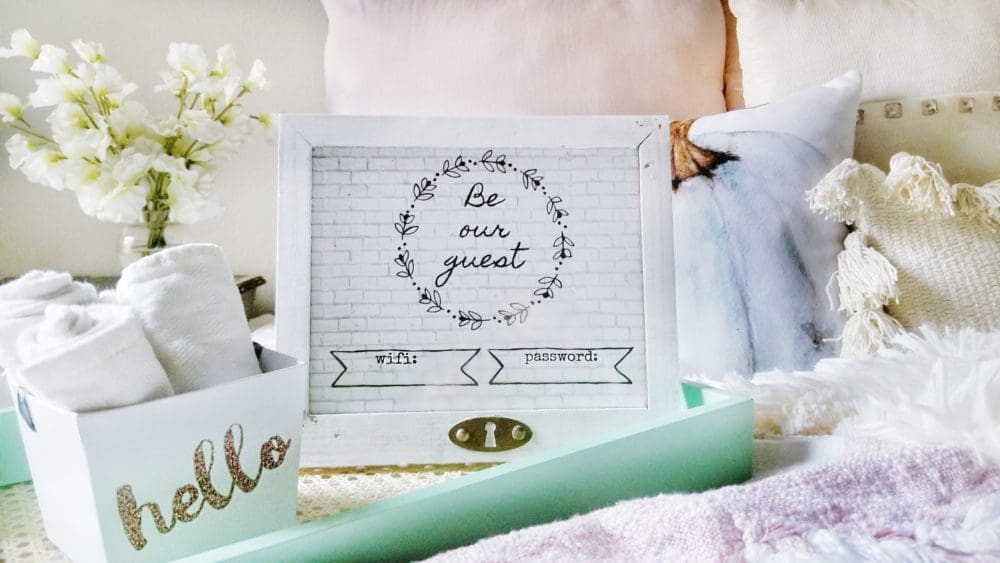 And walaa! You've got a personalized WIFI frame to greet all your upcoming guests!
I'm still doing little updates throughout the guestroom, and hope to get it painted in the next few months.
Are you hosting for the upcoming holidays? What simple tricks and DIYs are you doing to get your home and guestroom ready?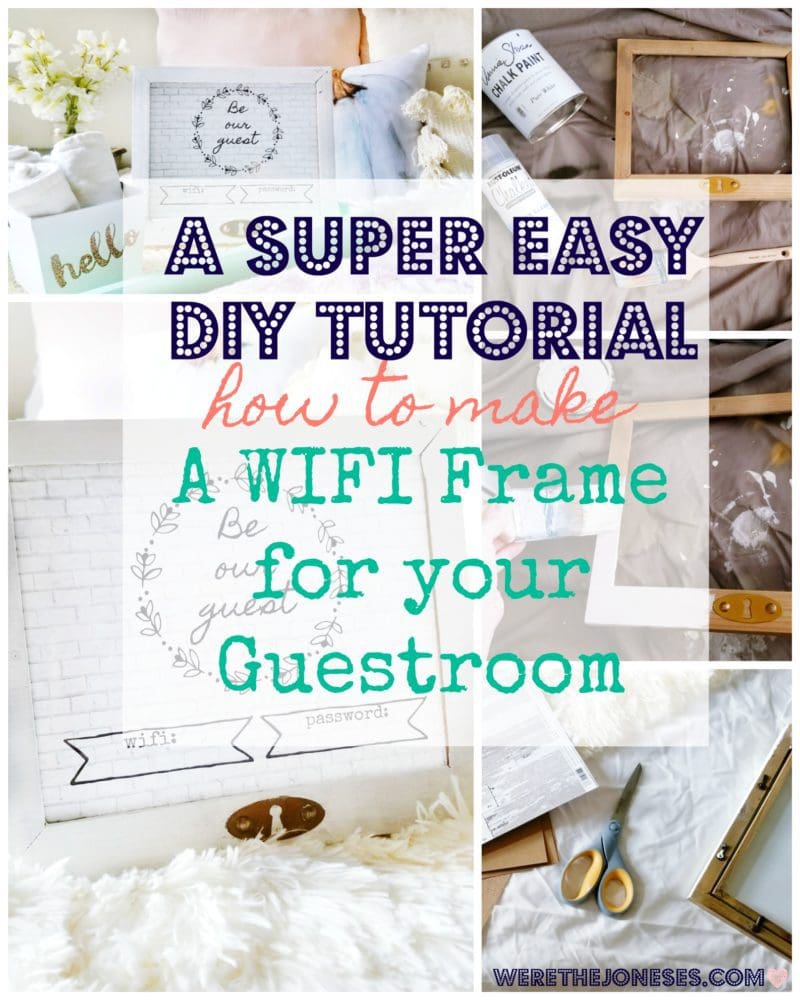 Post contains affiliate links, which means if you click on a link I may make a small percentage of your sale. Thanks for supporting my creative outlet through my home + style blog????