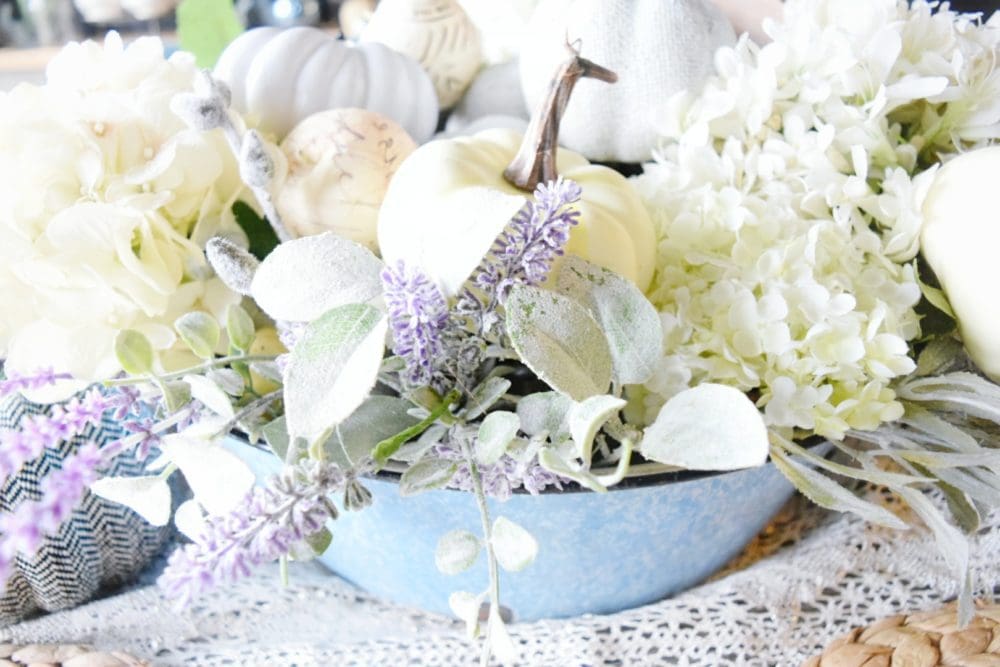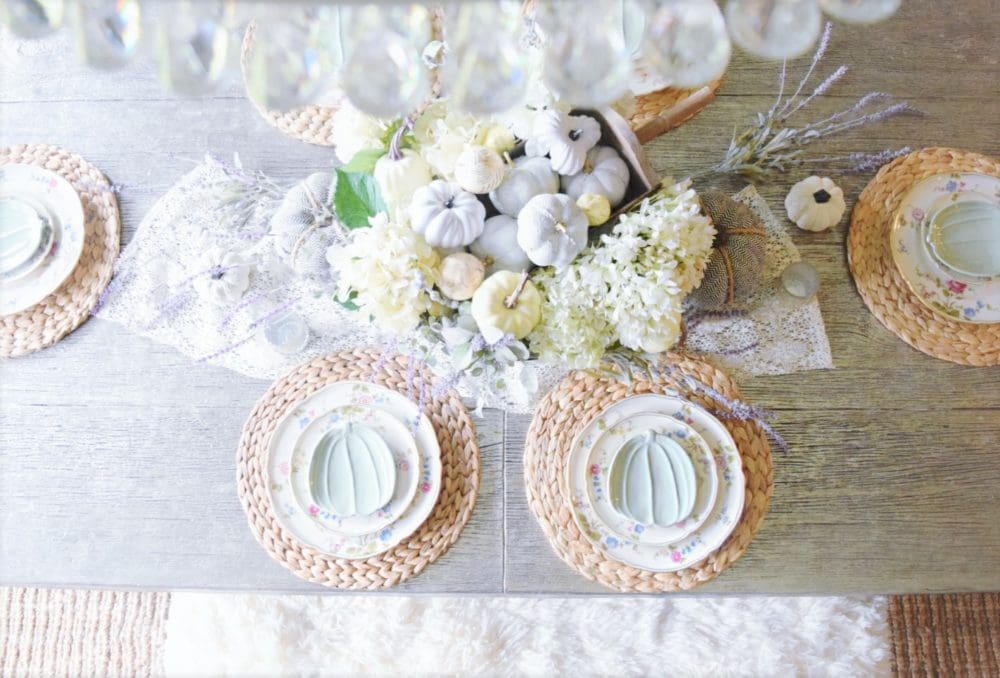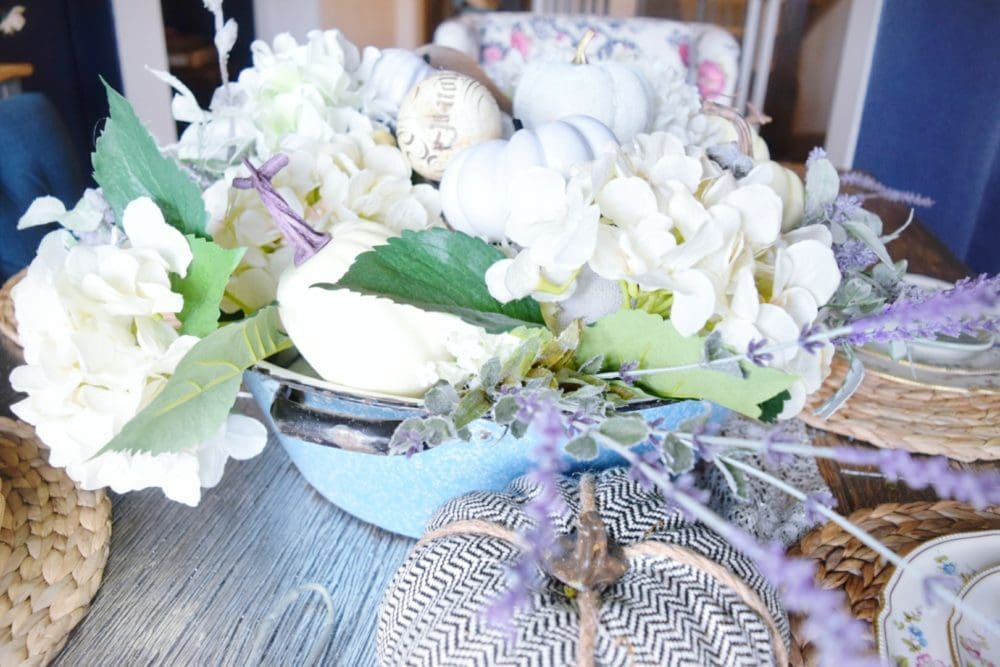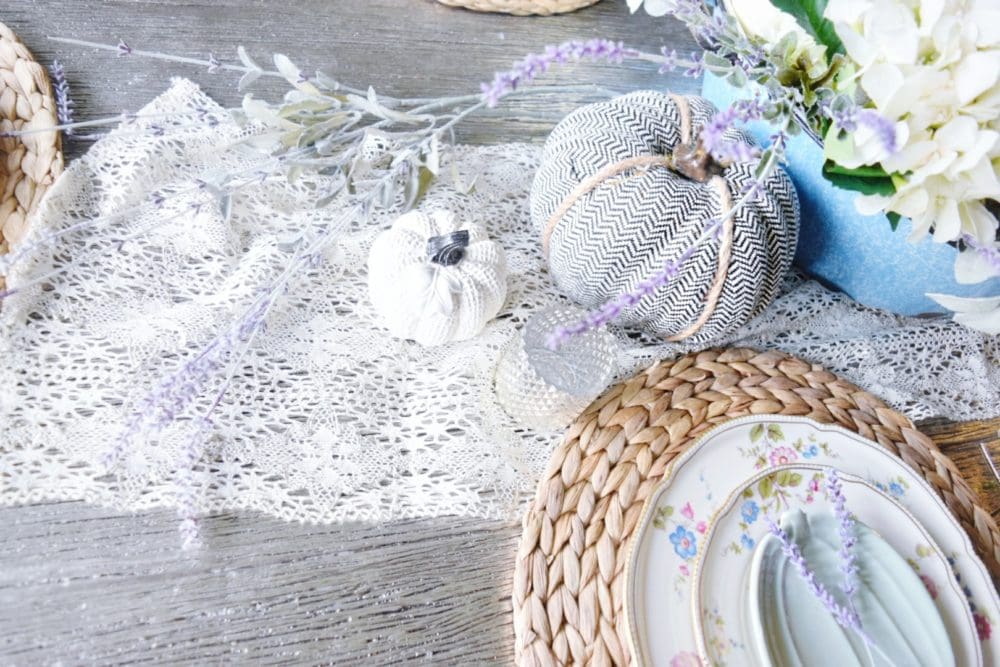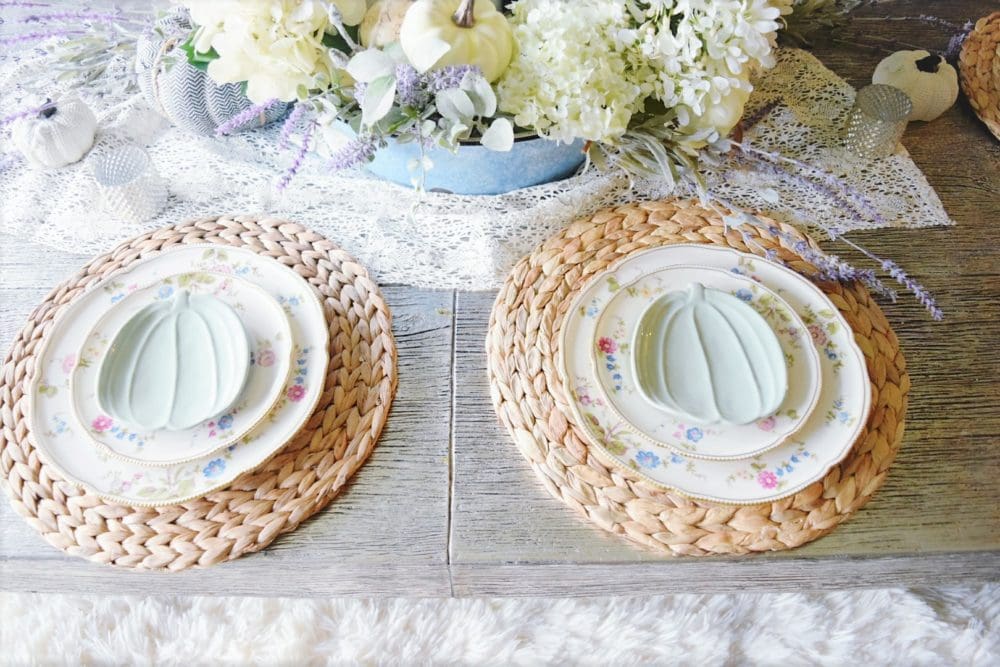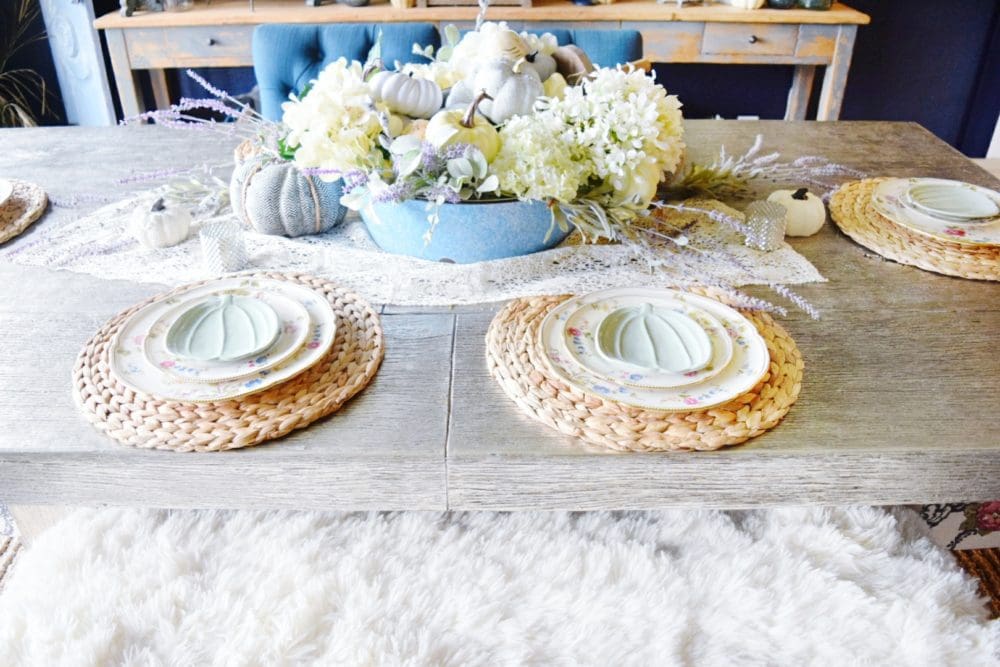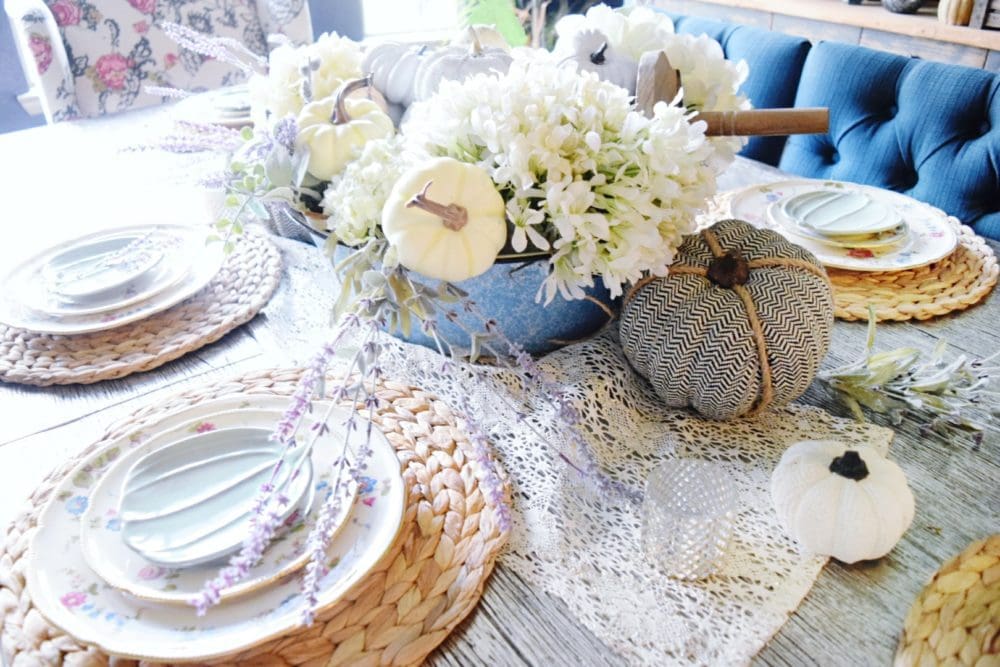 Feminine and romantic Fall table anyone? 🙂
It seems to be the trend this year to ditch the bright orange pumpkins and go for any colors that are against the normal oranges, reds and yellows for Fall.
While I'm all for decorating the way you want and not going with the trends all the time, really wanted to do something different and give my dining room a soft cottage romantic feel this year, instead of the bright and warm tones I normally use.
I recently bought these
circle place mats
and I just love them! I love how thick and sturdy they are and that they are so versatile to use for any season.
I've have this
white lace runner
last Christmas, and love the delicate touch it adds and not covering too much so my silver timber table still shows through.
 What completed the feminine look I was going for was adding in the
lavender stems
. The little hints of light purple help soften  the tablescape and add a romantic cottage feel.
 I hope you are inspired to try something new with seasonal decorating, even if it's for another holiday, or other colors that you are drawn to. In years past I've not wanted to decorate much for Fall because the standard Fall colors are not my favorites. But after feeling inspired from other blogging friends that decorated this year with lighter and softer tones, I wanted to take the leap too with decorating for Fall in colors that I love.
Sometimes it takes that little extra push or just seeing it in other places to give you that "Ah Ha" moment of, Oh okay yes! I can do something a little different and more my style. By stepping outside the box with what is normal  and typical with decorating also makes it that much more fun!
Happy Fall and Happy Decorating,