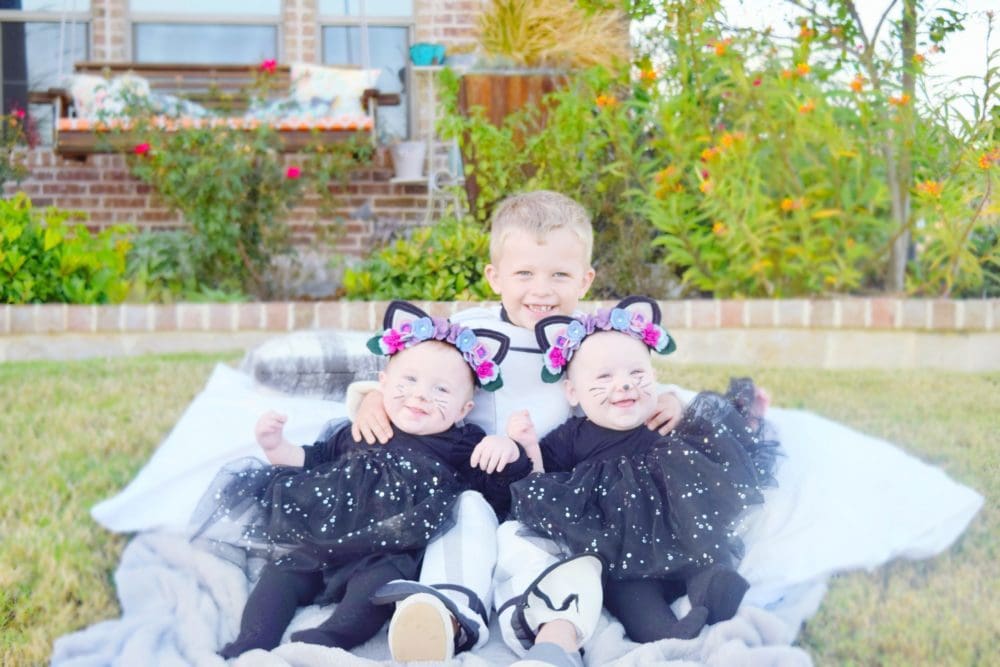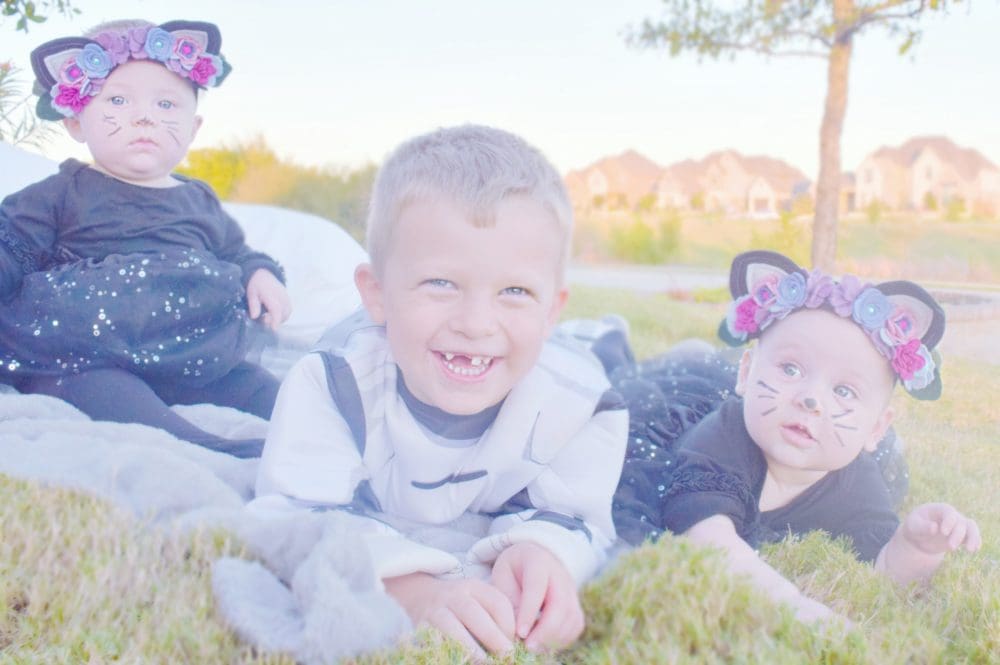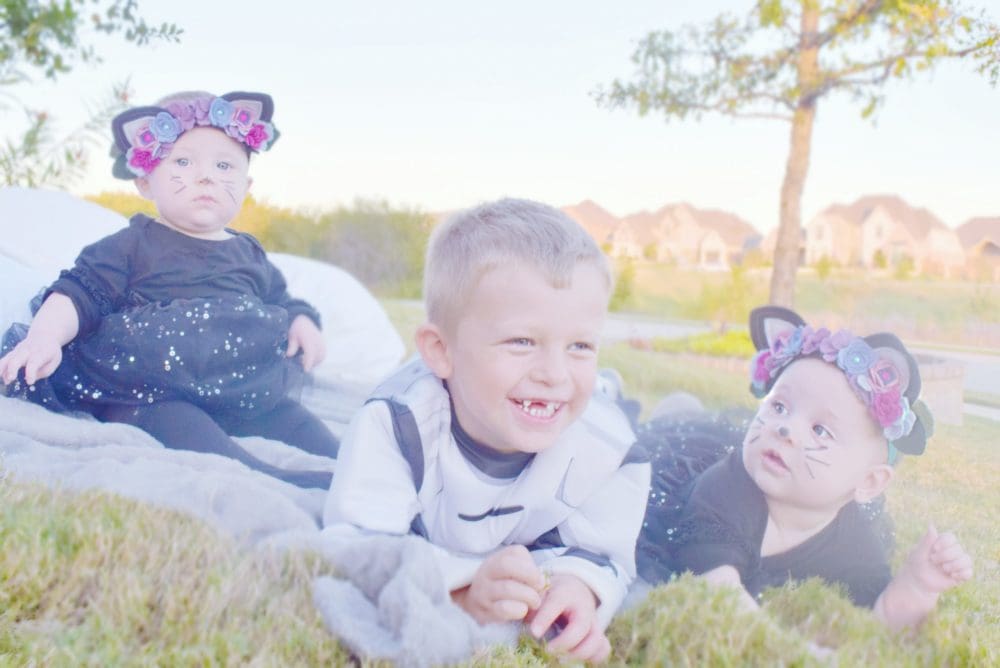 [soliloquy id="1820″]
Happy Halloween from two kitties and a storm trooper!
Halloween has become SO.MUCH.FUN in our house now that Cade is getting older.
He loved helping me decorate the house in all our spooky decor, he's been asking to take walks every night around the neighborhood to look at all the houses who really go all out with their Halloween decorations, and I can't tell you how many times he asked me to take him to a haunted house, and that he "promises he wouldn't be scared!"
Having kids makes every holiday that much more fun because you get to relive your own childhood through them, witnessing the spirit and magic through their eyes, and it ends up bringing out the kid in all of us!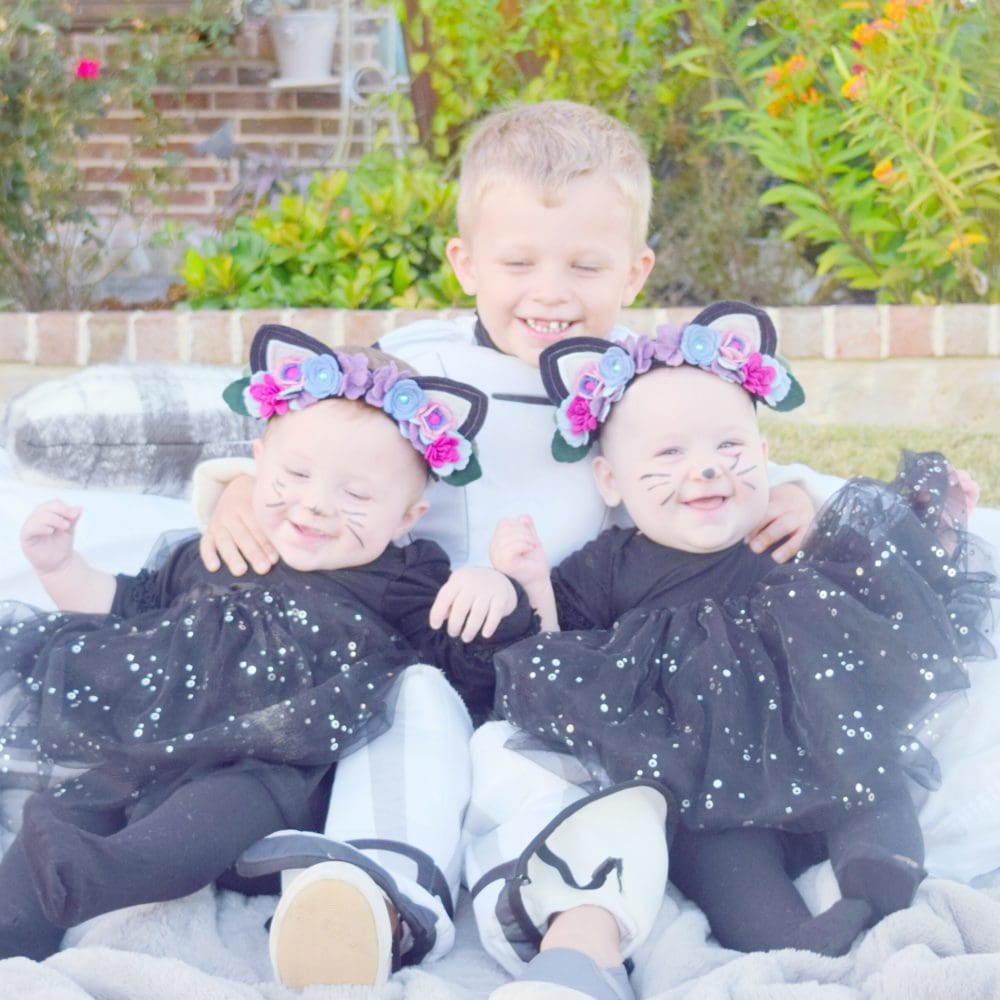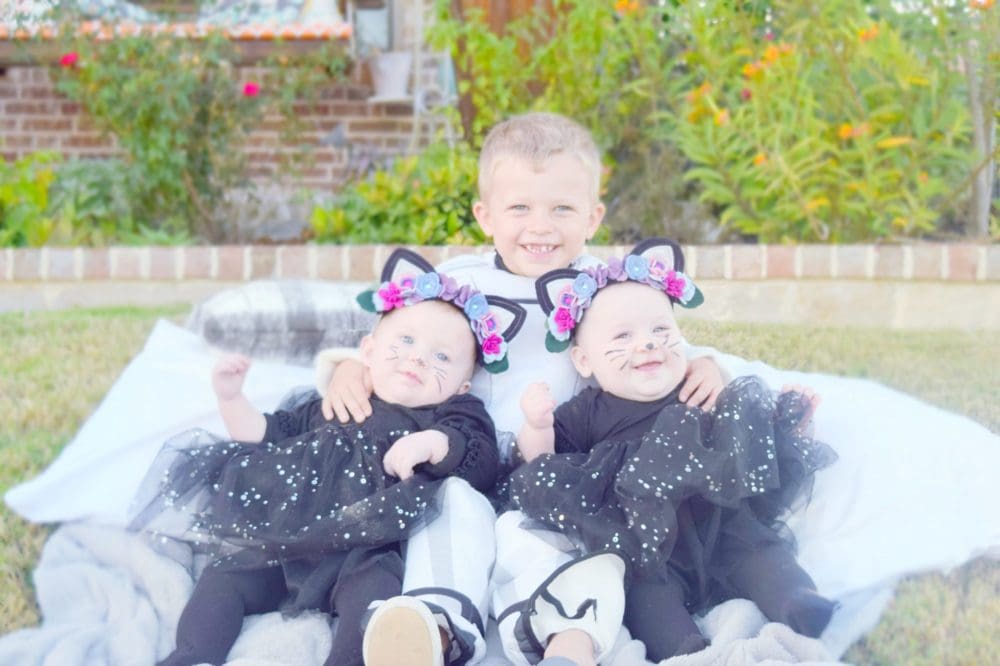 Being their first Halloween, I wasn't really sure what to dress the girls up as…I feel like there's so much pressure to be original and super creative with costumes these days that it was starting to stress me out! I thought I should do something classic, nothing that was too fussy or too much work!
I came across Lisa at Kiki & Bee on Instagram a few weeks ago and saw her ADORABLE flower felt ears and I knew I had to get some for my girlies! I fell in love with the kitty ears and with that, Genevieve and Georgia's costume was picked!!!
With Christmas coming up, Lisa just released her new reindeer ears headband that are equally as adorable! You can also shop her gorgeous Christmas Collection felt flower headbands on her Etsy or Instagram page.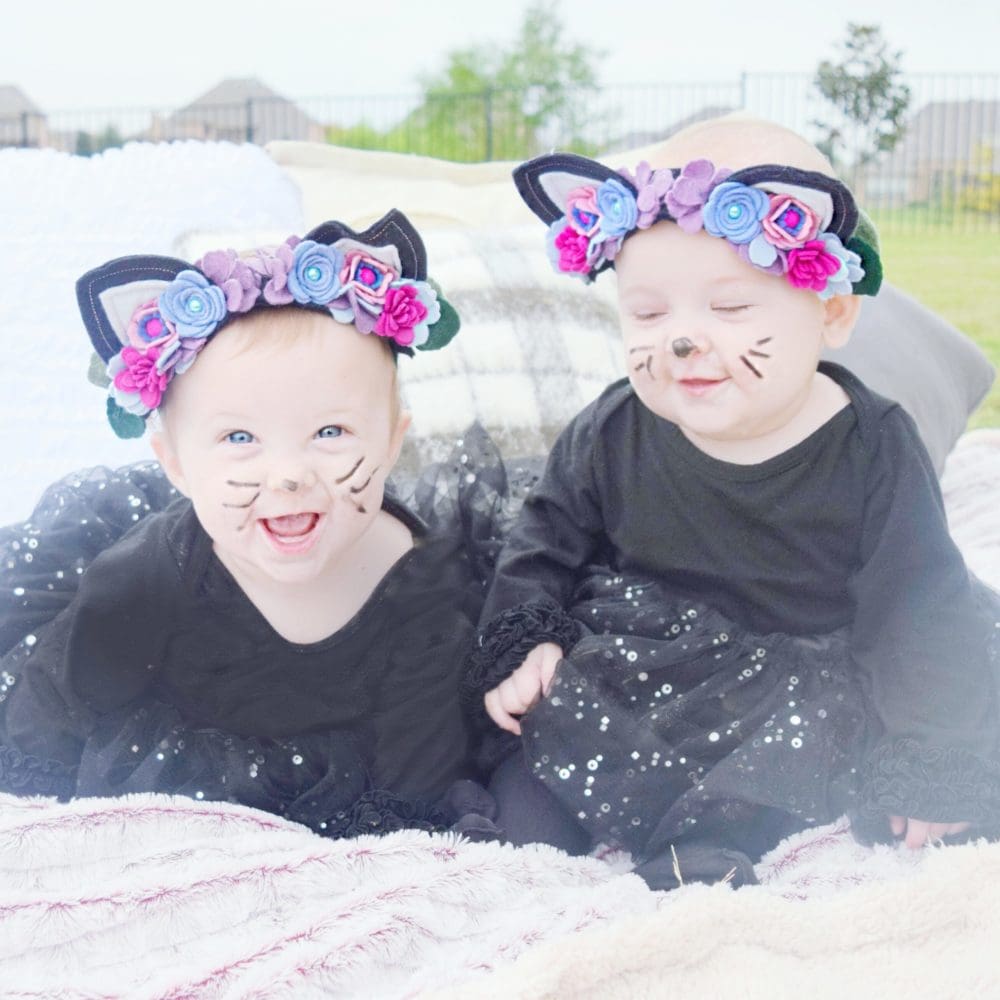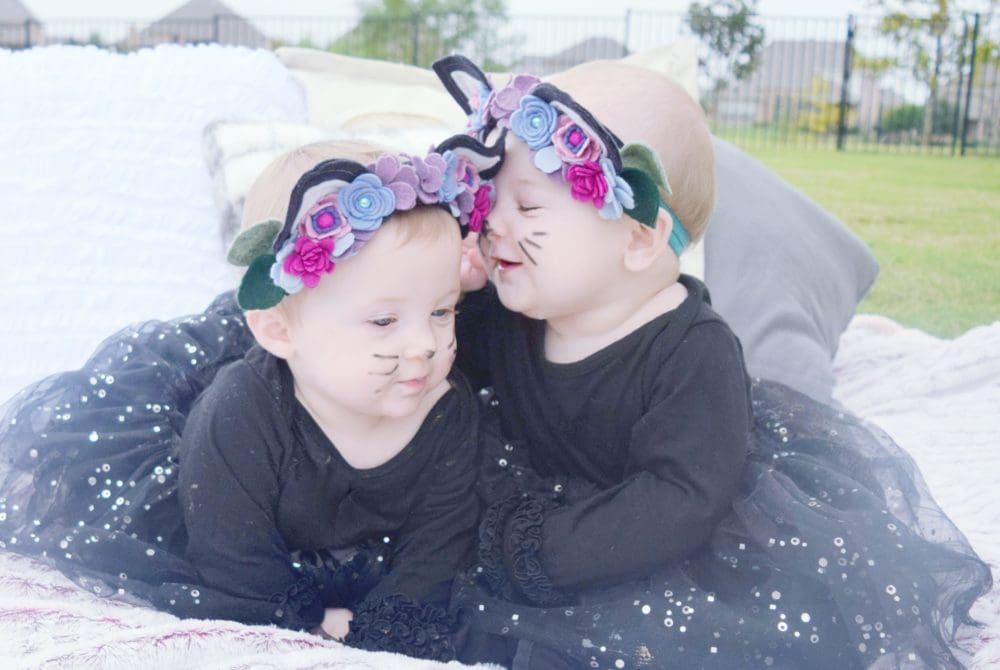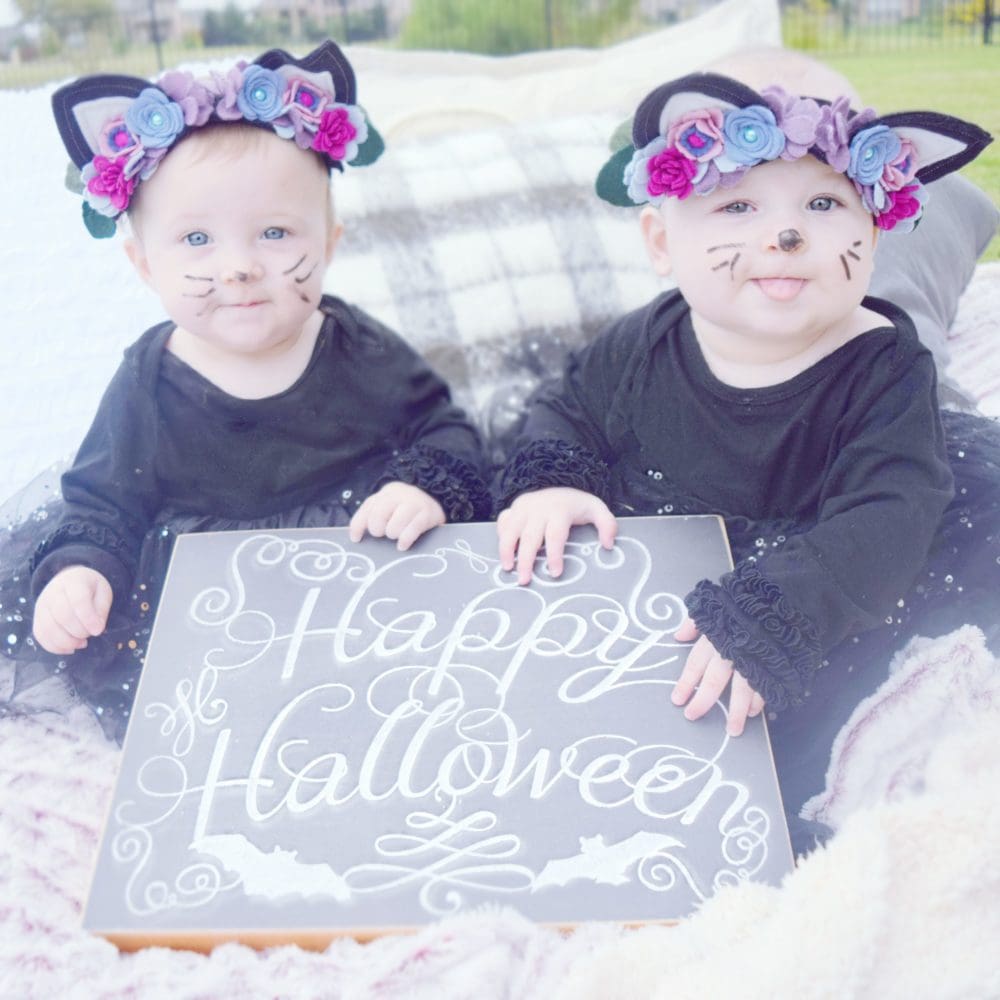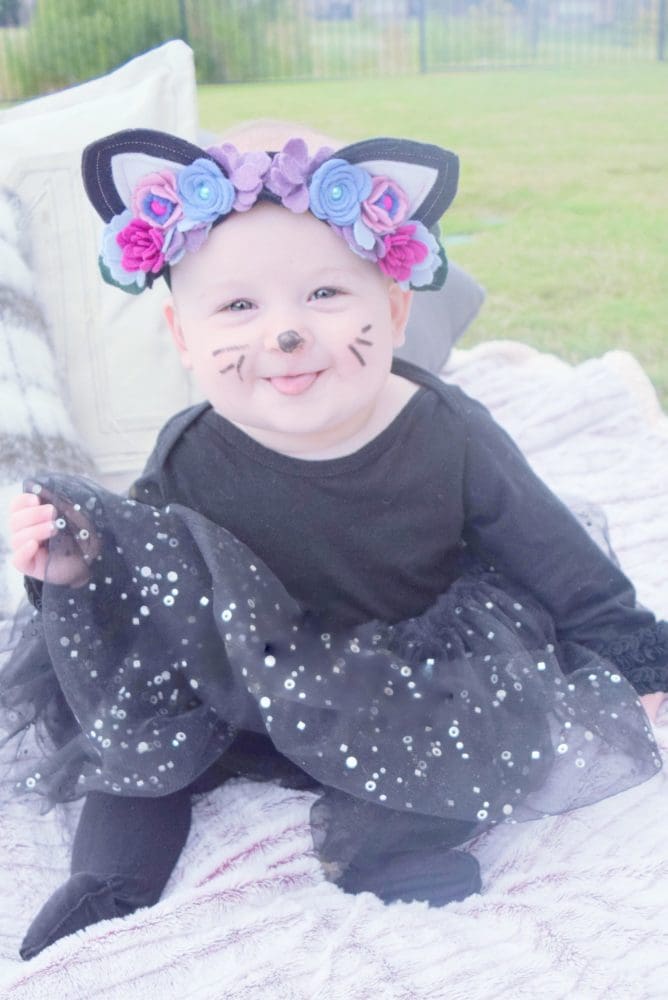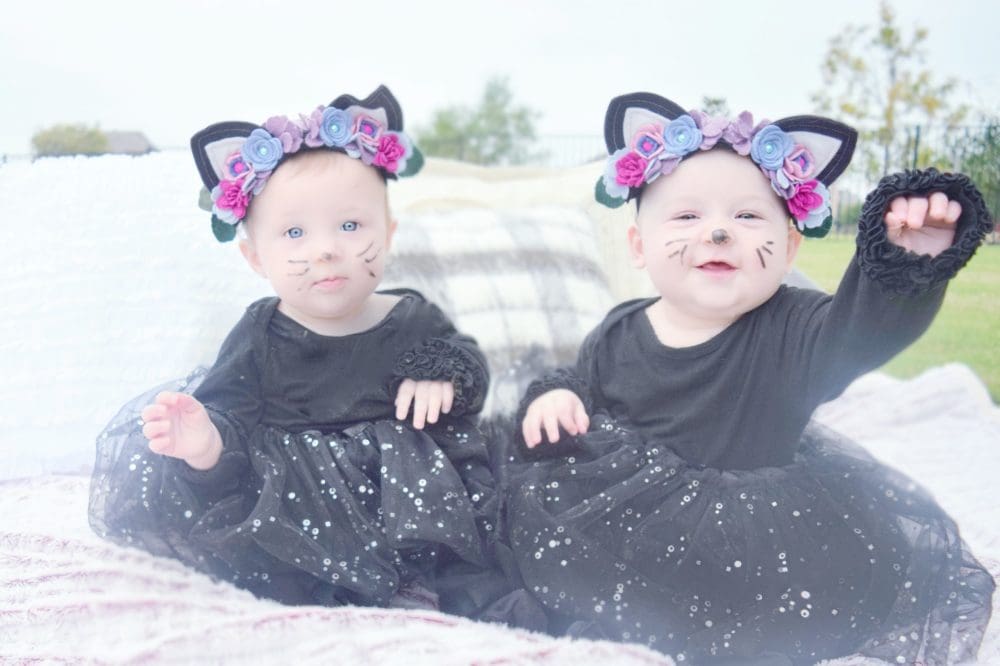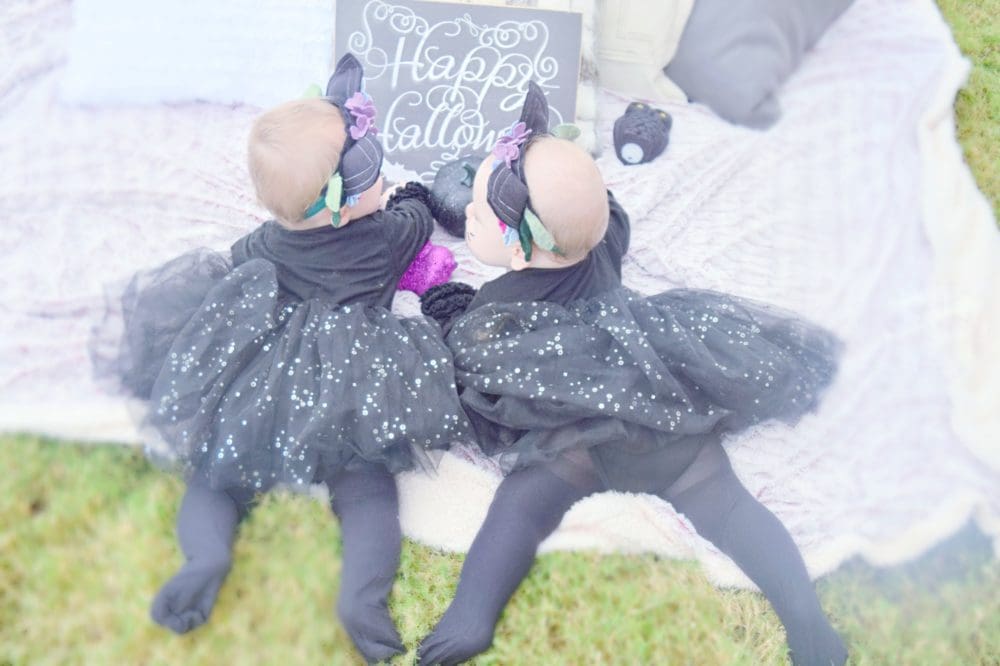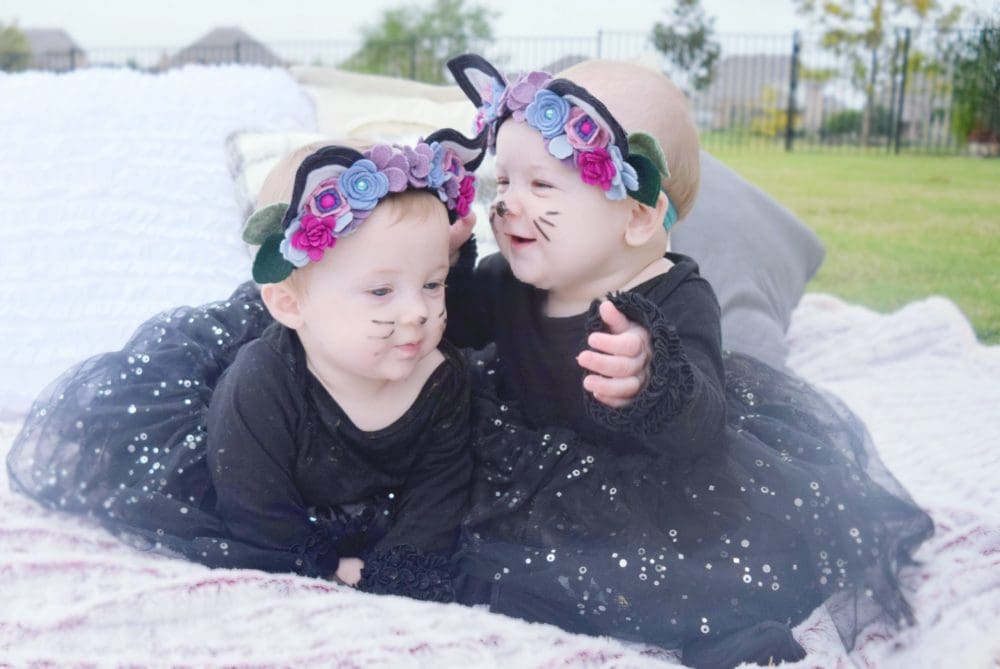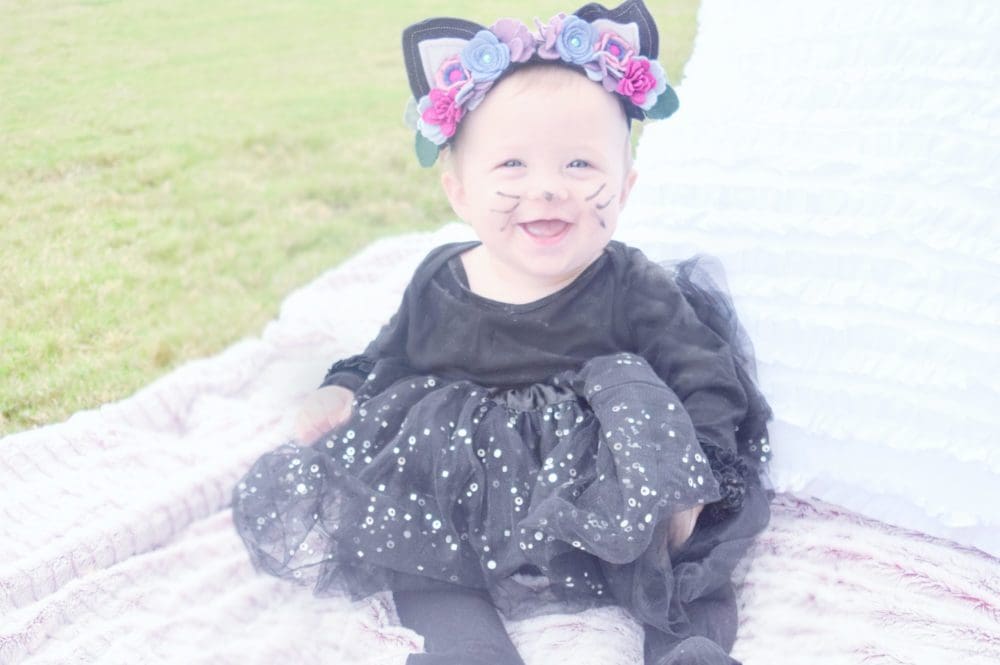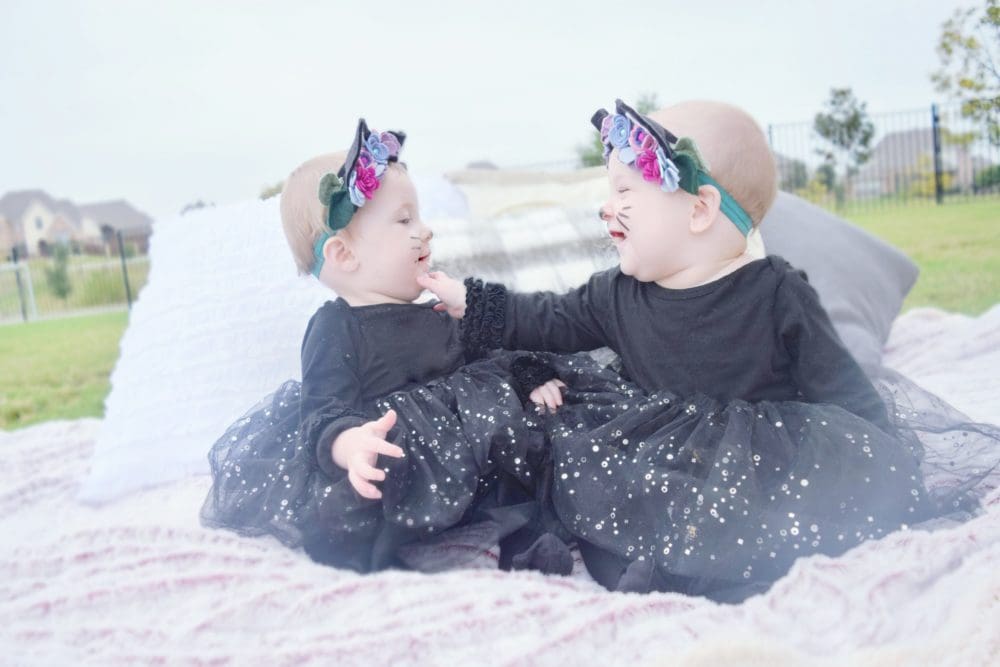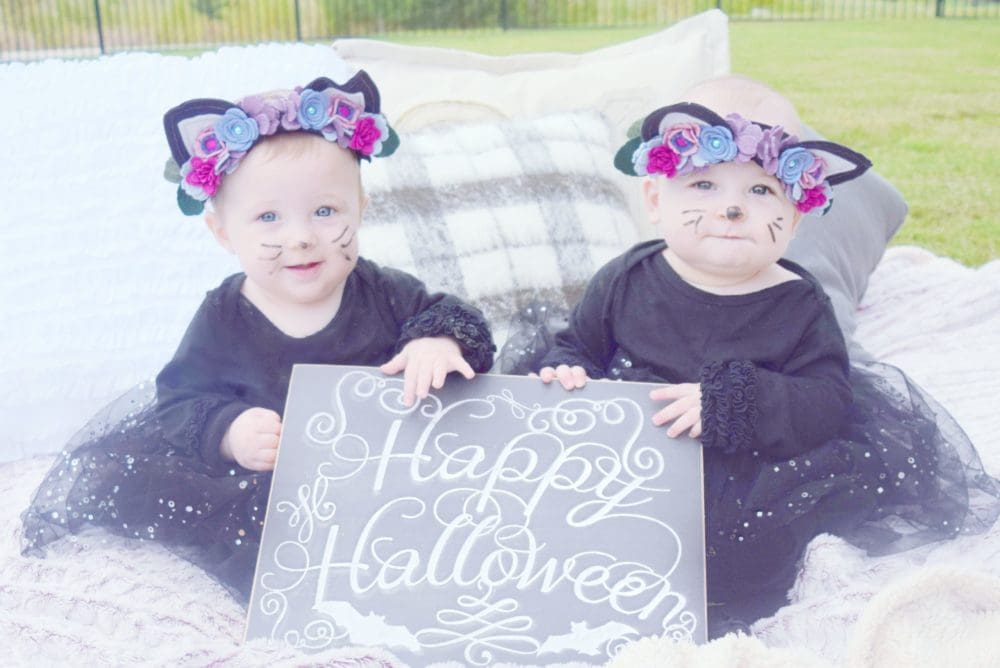 Cade loved trick or treating with all his neighborhood friends, but after about an hour, he looked up at Bryan and said, "I have enough candy now. I'd like to go back home and give out candy to other kids!"
Poor kid sat on the front porch for 30 minutes and only 3 groups of kids came by, but each time he got SO excited to hand out candy to them! After we told him it was time to come in and go to bed, he says "Next year I just want to stay home and pass out candy! I don't want to miss anyone I want to stay home the whole time."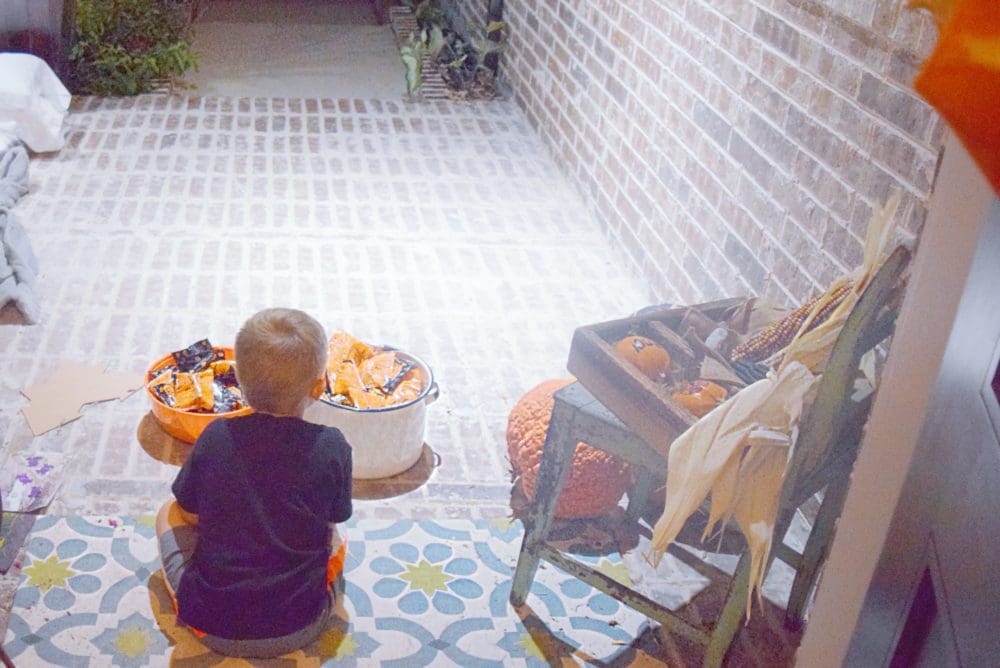 The girls were doing pretty well in their strollers until Genevieve spit up her mashed squash all over her costume…ha. Other than that it was a successful night!
Hope everyone had a fun filled Halloween!! What did your kiddos dress up as?? Let me know in the comments, I always love hearing others costume ideas!!