Christmas and Playroom Recap and What's Ahead for We're the Joneses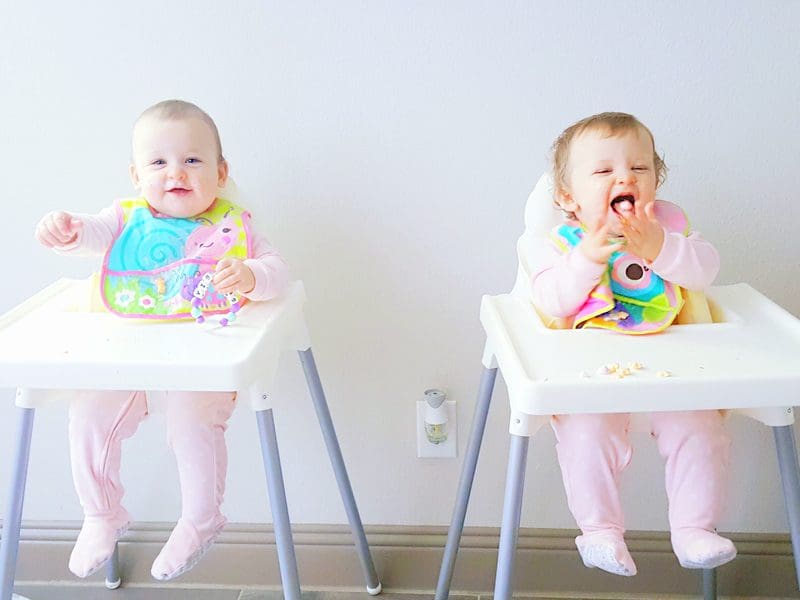 Lately with the The Joneses
It's 2017!
I can't believe it's almost February and I can't believe Georgia and Genevieve are already 10 months! Eeeeek their one year birthday is coming up fast!
I had someone ask me the other day about what their birthday theme was going to be…and I honestly haven't started planning it! I guess that's the difference between the first born and the second (and third…lol) born.
Even though I would have thought since they are girls I'd be alllll over this months ago, I still really have no clue on what I'm going to do for their theme. I'm really loving all things mermaid lately…and unicorn and rainbow…so maybe a rainbow/unicorn/mermaid theme? Ha, stay tuned!!
Christmas and Playroom Recap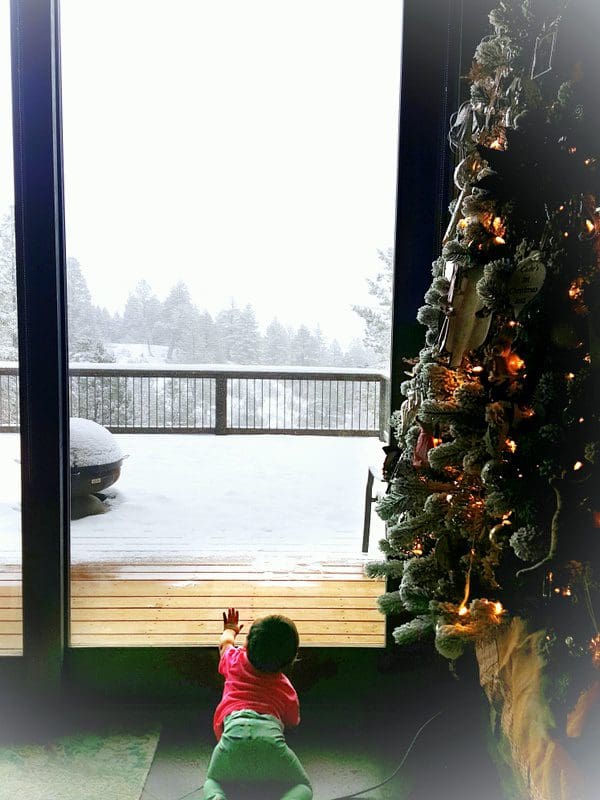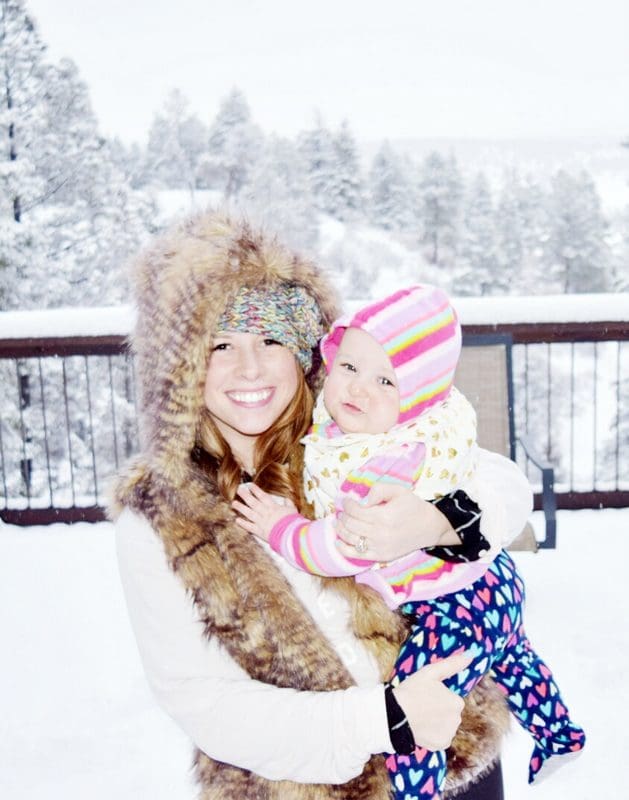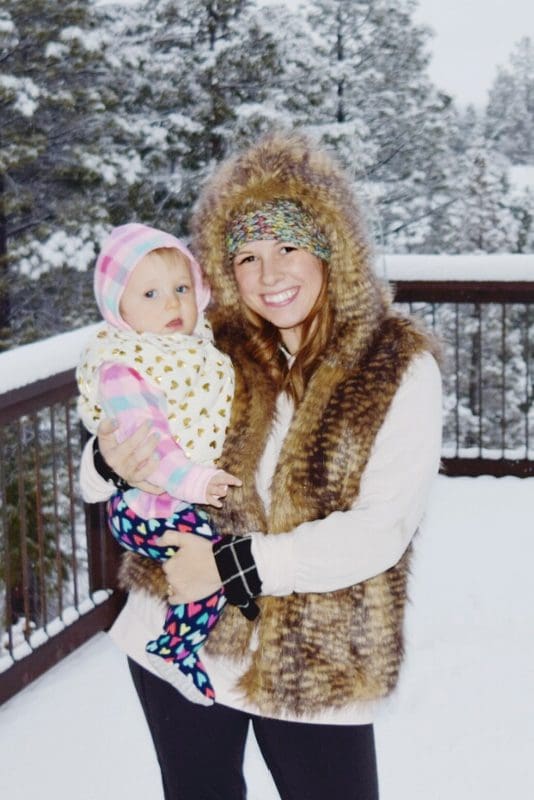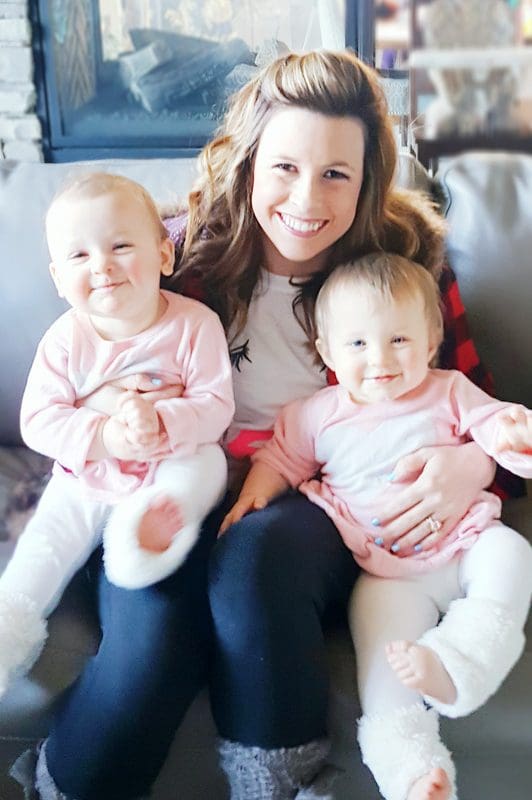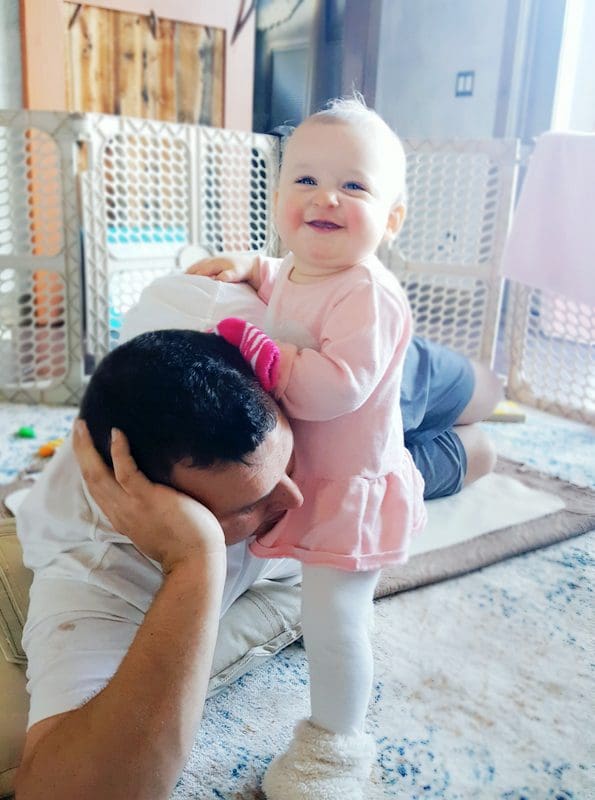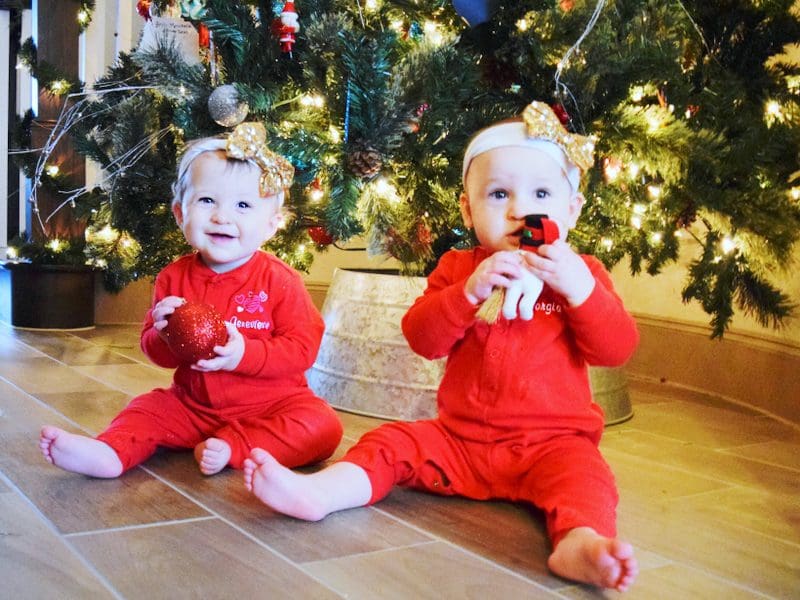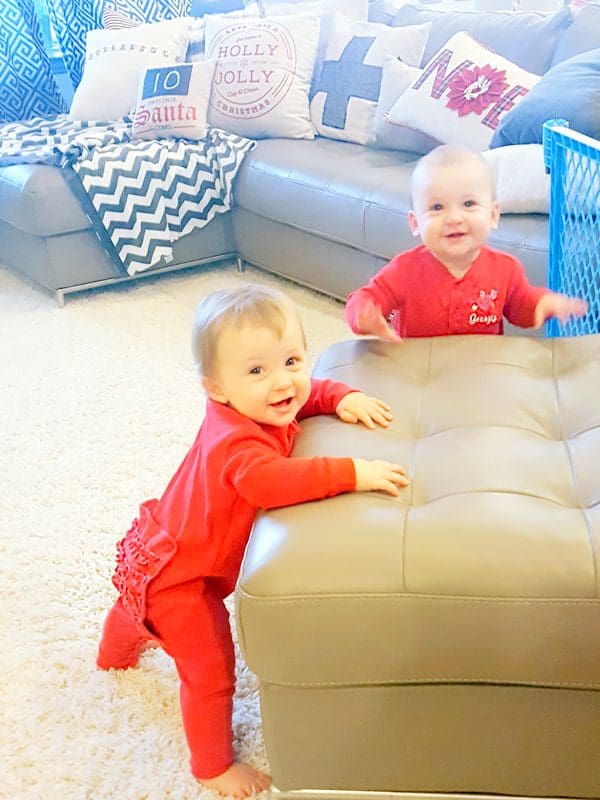 If you follow us on Instagram, you know that we went to visit my parents in Colorado over the Christmas break. [pullquote width="300″ float="left"]This is the second time we've driven to Colorado since the girls were born, and I'm still in shock at how well the girls did on the drive![/pullquote]
We drive overnight, which really stinks for Bryan and me (mostly Bryan!) but it's THE BEST solution when driving far distances with little ones. It's a 12 ½ hour drive if you make little to no stops, and weather conditions are good. We drove through a snow storm on the way there and back and we still made it in less than 14 hours!
We're pretty stingy with our stops, we literally ONLY stop if one of us has to use the restroom or for gas. Georgia and Genevieve slept almost the entire time, with bottle feedings around midnight and 7AM. I also have them in the very rear of our SUV so they can't get distracted by Cade, who sits in the middle row, plus I cover their car seats with a blanket, and perhaps adding other accessories like a window cover, so when the sun comes up it doesn't wake them up. Cade does really well in the car, probably from all the road trips we've taken in the past. He'll sleep for a few hours, then wake up and play on his iPad or watch movies. And eats lots and lots of snacks!
My brother and his fiancé, who live in California, were staying at my parents during our trip also so it was great being able to see them and spend so great quality time with them too.
Cade also got to go skiing for the first time and he had so much fun! But I think he had the MOST fun sledding down the course my brother, dad, and Bryan made in my parent's backyard.
[pullquote width="300″ float="left"]
It's crazy to me how old he's getting and how he's able to do all these "big kid" things!
[/pullquote]
I remember when my parents moved to Colorado 3 years ago and we visited at Christmas and thinking how one day Cade would be old enough to go skiing at the local ski resort and how faaaaar away that seemed. SIGH…My little boy isn't so little anymore.. How time flies!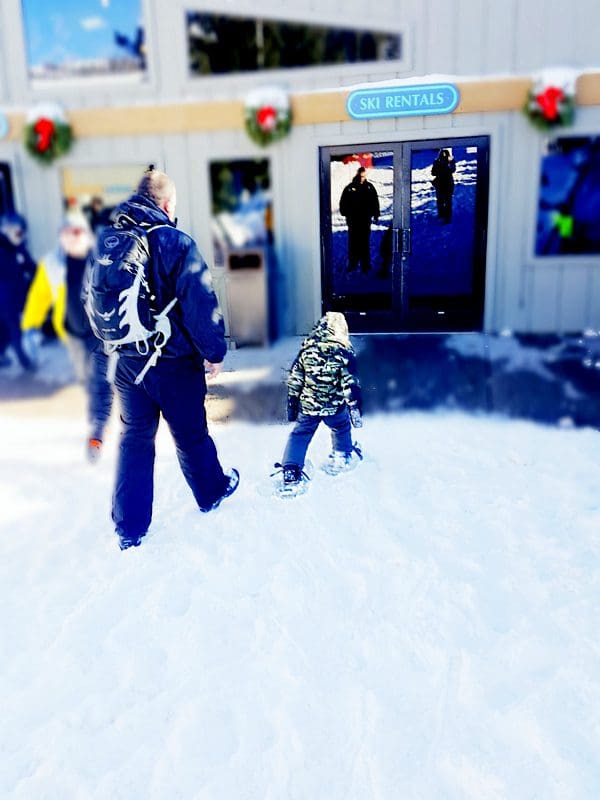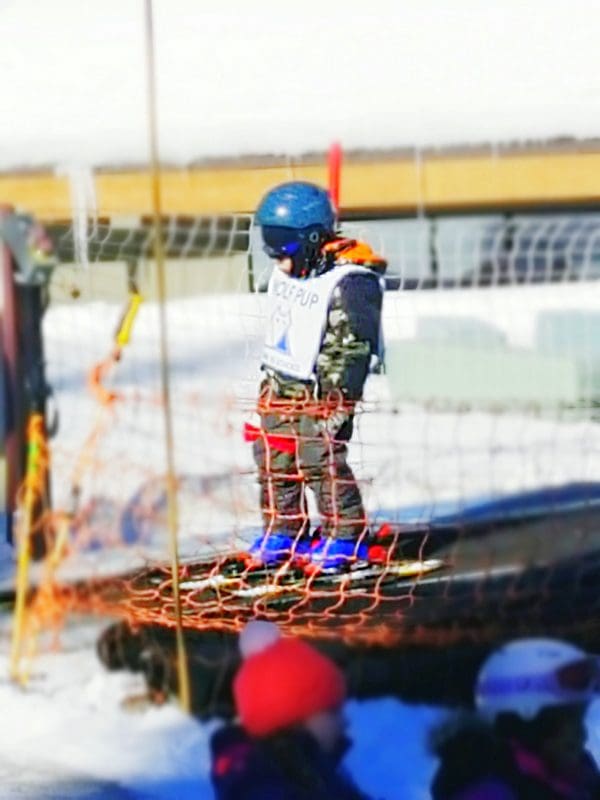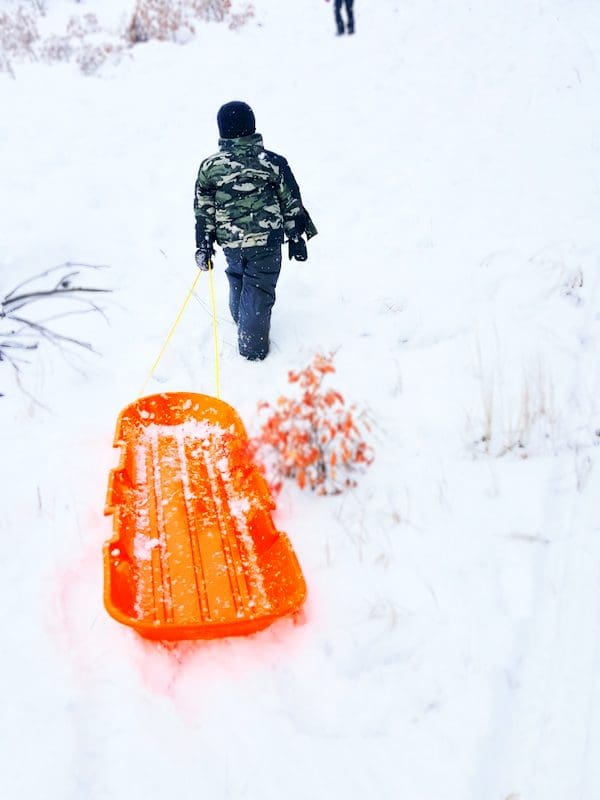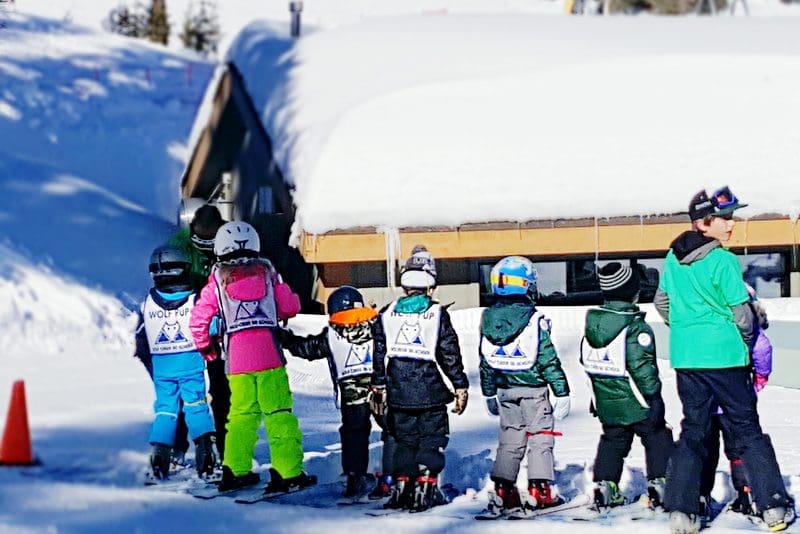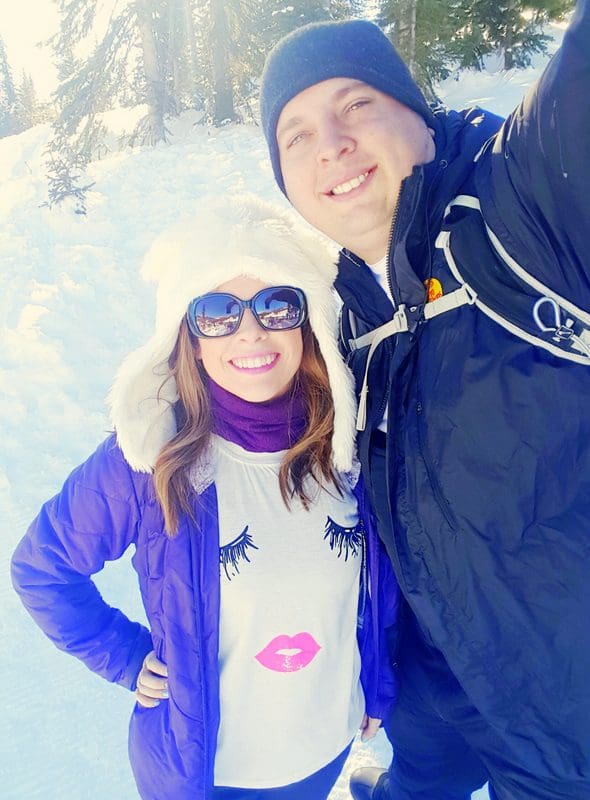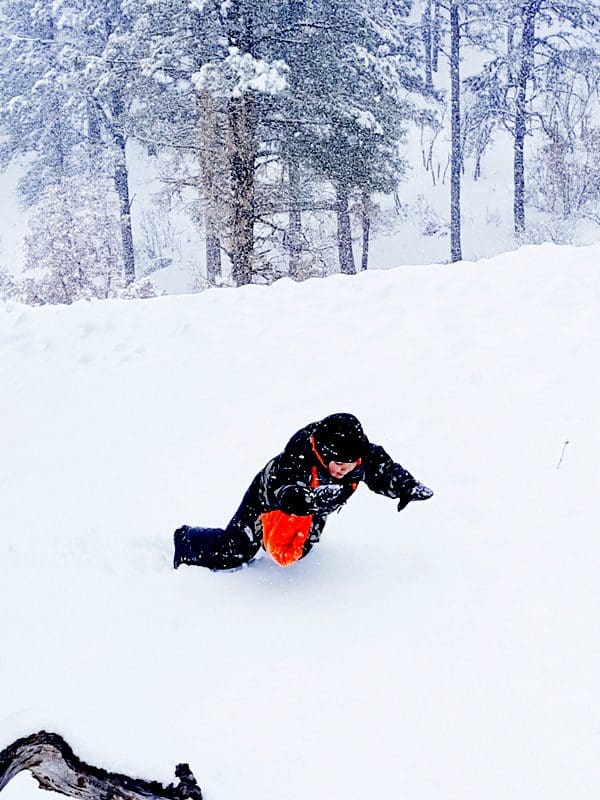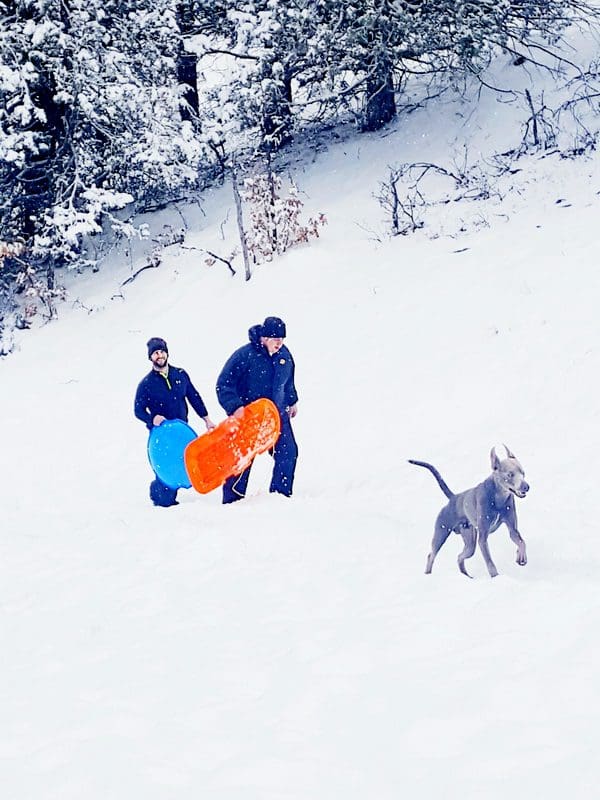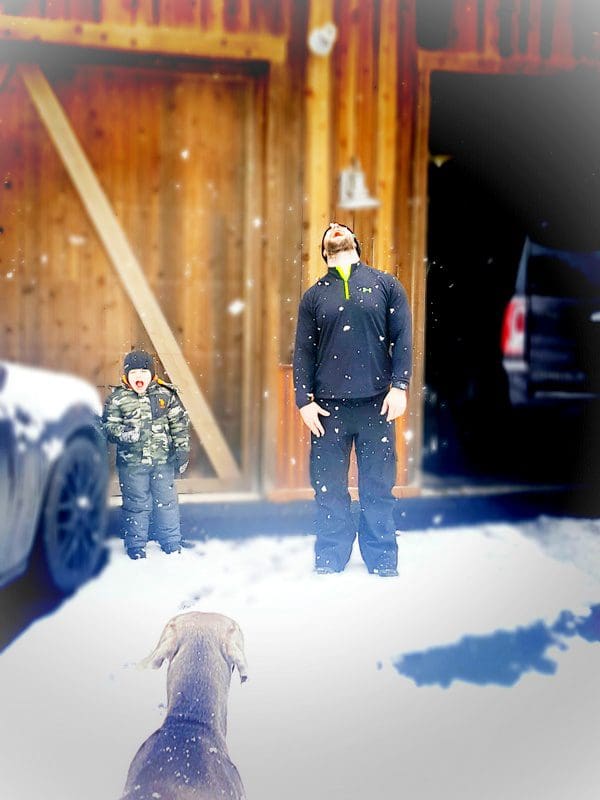 Also, if you were watching my Instagram Stories, you saw we did a "Playroom Makeover" that we finished just in time for Christmas! I was so determined to get it all done for Christmas morning, Bryan and I stayed up into the wee hours of the morning those last few nights before trying to get it complete.
It was so fun making it a big reveal, we even hung up sheets in the hallway entrance so Cade couldn't see in while it was getting finished those last few days. I'll be doing a full blog post on the new playroom, but here's a few Christmas morning pictures in the room!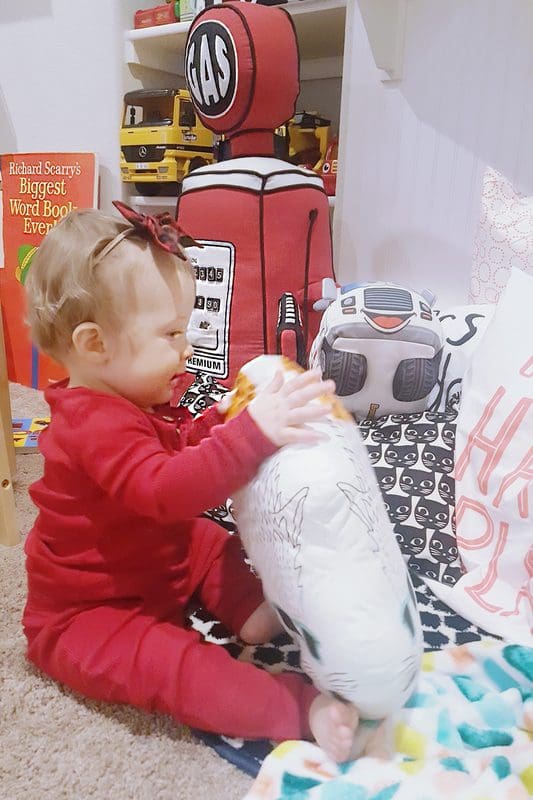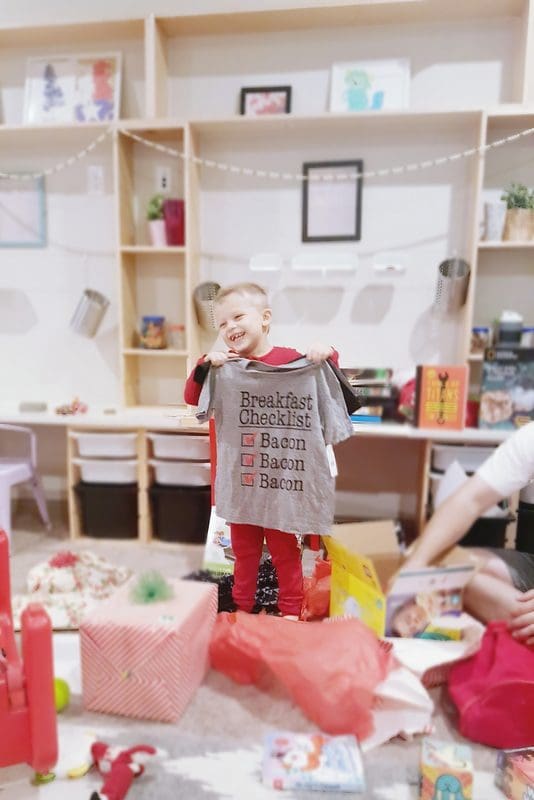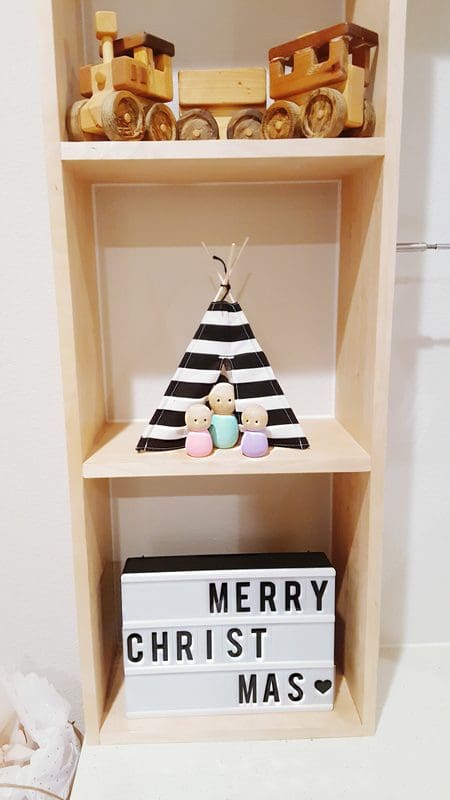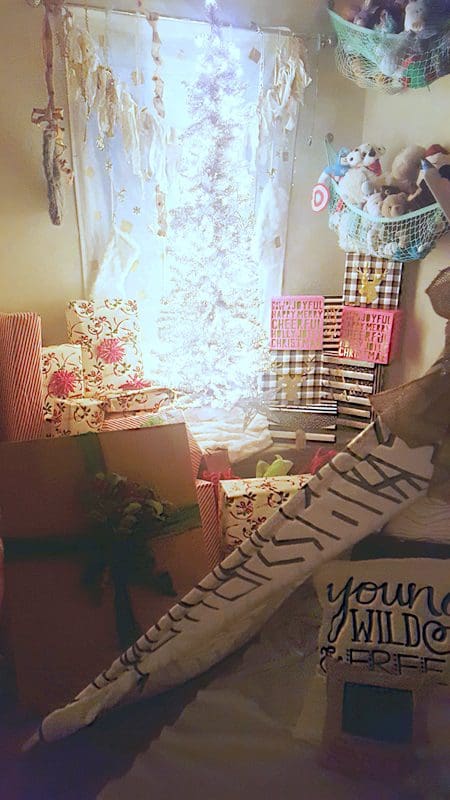 The Girls are on the move
Georgia and Genevieve are getting so mobile and it's amazing to watch but also super scary at the same time! I have the living room setup with a baby fence, but they always find ways to get out. They are loving that they can now crawl around and explore, plus they both are standing and cruising and I think we're days away from Georgia taking her first steps by herself!
I've spent the last few days doing more baby proofing around the house and we put up baby gates on the top and bottom of the stairs. [pullquote width="300″ float="left"]I know there's all these rules and guidelines on things to do with baby proofing, but honestly, what I find the most helpful is to just to let them loose and let my girlies show me what they can find! [/pullquote]
I did that the other day and let the Genevieve and Georgia crawl around all downstairs and it was really eye-opening to see what things they go after and what I need to focus on baby-proofing wise. I want them to be able to be loose around the house, especially once they start walking I can't really keep them contained in the living room forever! (Can I?? Ha…)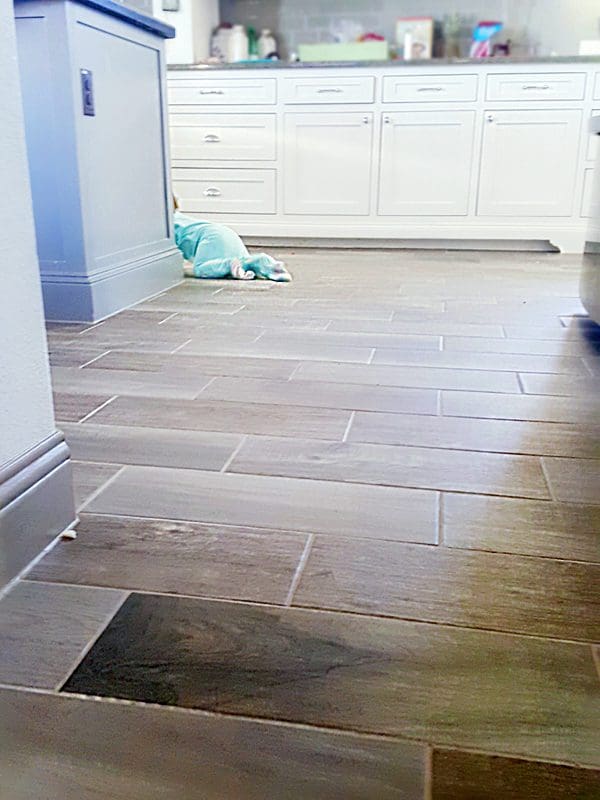 We're the Joneses Blog
I took a break from social media a couple weeks ago to focus more on my blog and blog content. I launched a whole new WordPress theme and I've been spending more time planning and scheduling out my posts.
[pullquote width="300″ float="left"]Sometimes it's hard not to get caught up in just the social media aspect of blogging, and I wanted to get back to making my website my main focus.[/pullquote]
I'm really really excited about the future for We're the Joneses and the upcoming posts I'm working on! I'll be focusing on a lot more home décor posts, and I can't wait to share with you the latest projects I've been working on!
Here's a sneak peek of the home décor blog posts that are currently in the works.
Is it bad that I've moved on to numerous other home decorating projects but have still YET to take down Christmas?? LOL Anyone else find taking down Christmas decorations so depressing?
The only thing that seems to get me through it is decorating for the next holiday! Bring on all things hearts, Xs and Os and cupids!
I'll post my Simple Valentine's Decor posts later this week! (IF I have Christmas decor put away by that time… :))
What's been going on with yall lately? I'd love to hear from you!