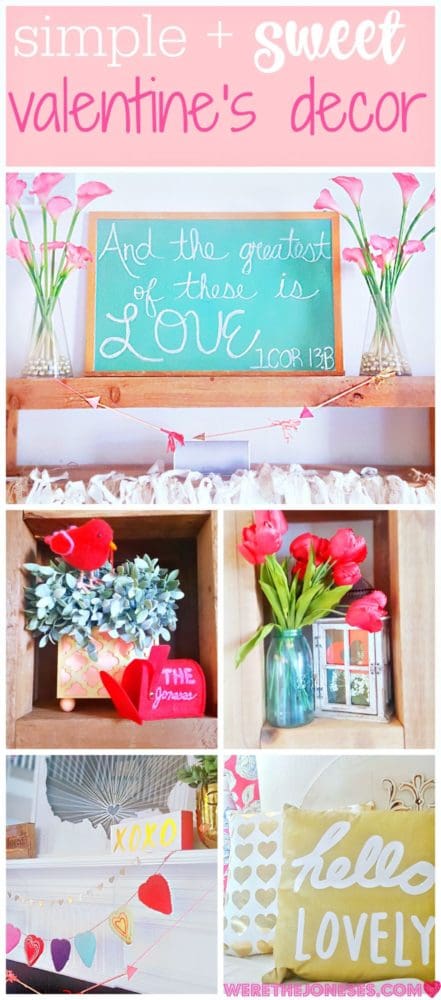 [soliloquy id="2518″]

Last weekend I FINALLY got all my Christmas décor down and put away in the attic. WHEW!
Taking down Christmas decorations is such a beating…am I right?!
But we had a Super Bowl party to get ready for, and nothing like people coming over to your house to get the house all cleaned up! Ha!
I like when I take down one season of décor, to simultaneously get down the next season decorations to get it all done at once.
I was feeling so exhausted after getting all the Christmas stuff cleaned up and away that I was not so much in the decorating mood…luckily I just have a little bit of Valentine's décor and it's not really a holiday I go décor-crazy over. For me, less is more for Valentine's décor!
I just like to add a few cute pink and red and heart touches here and there and BOOM! Be done.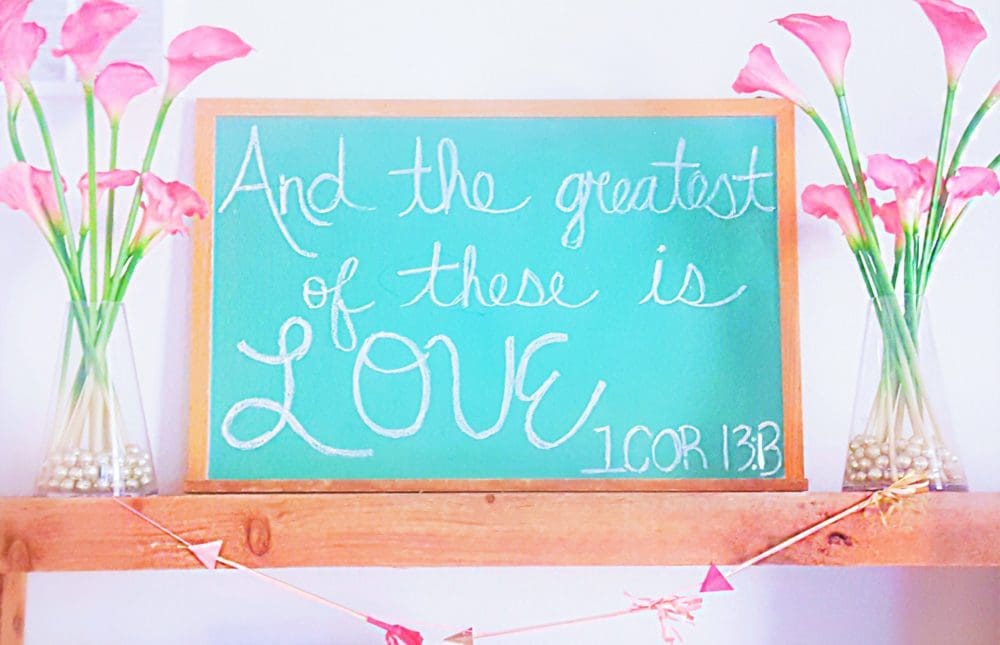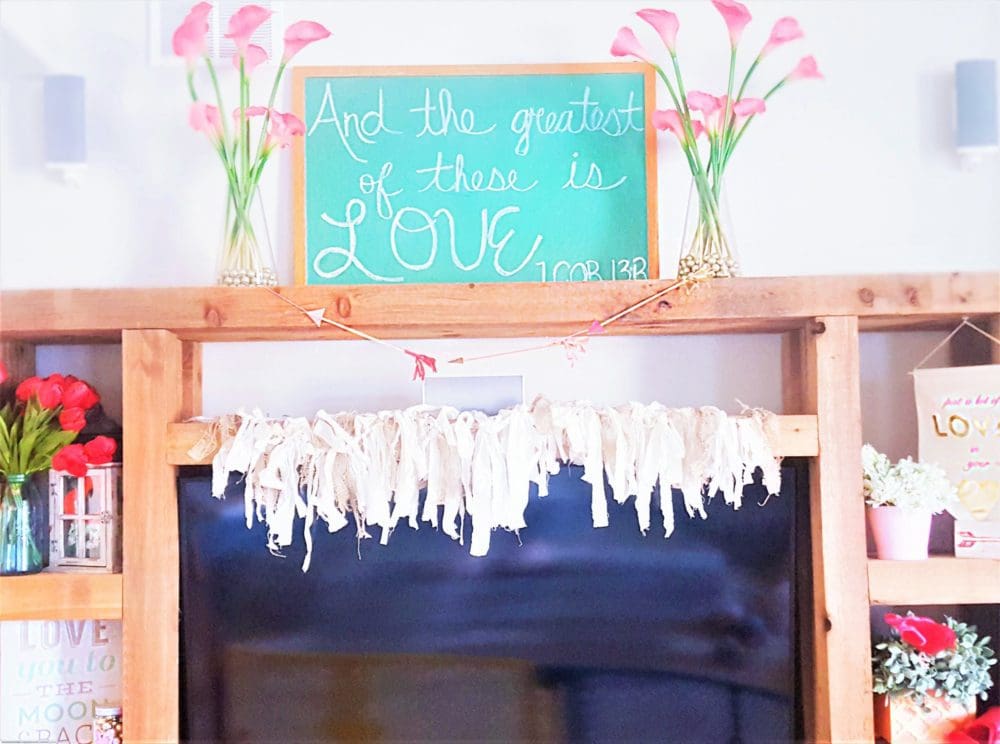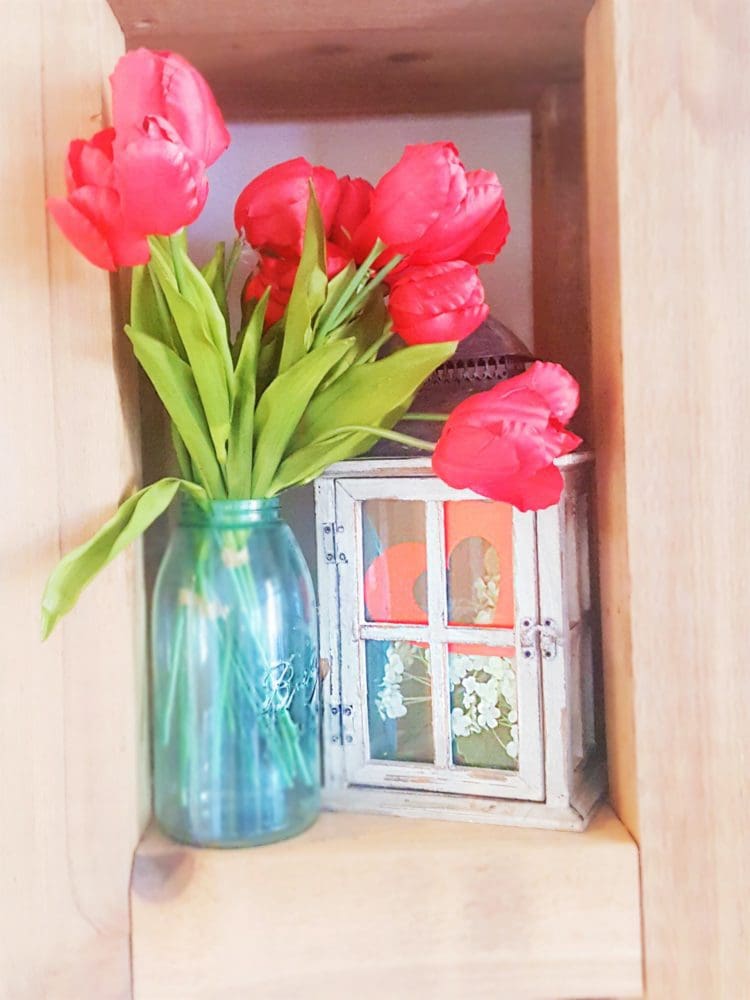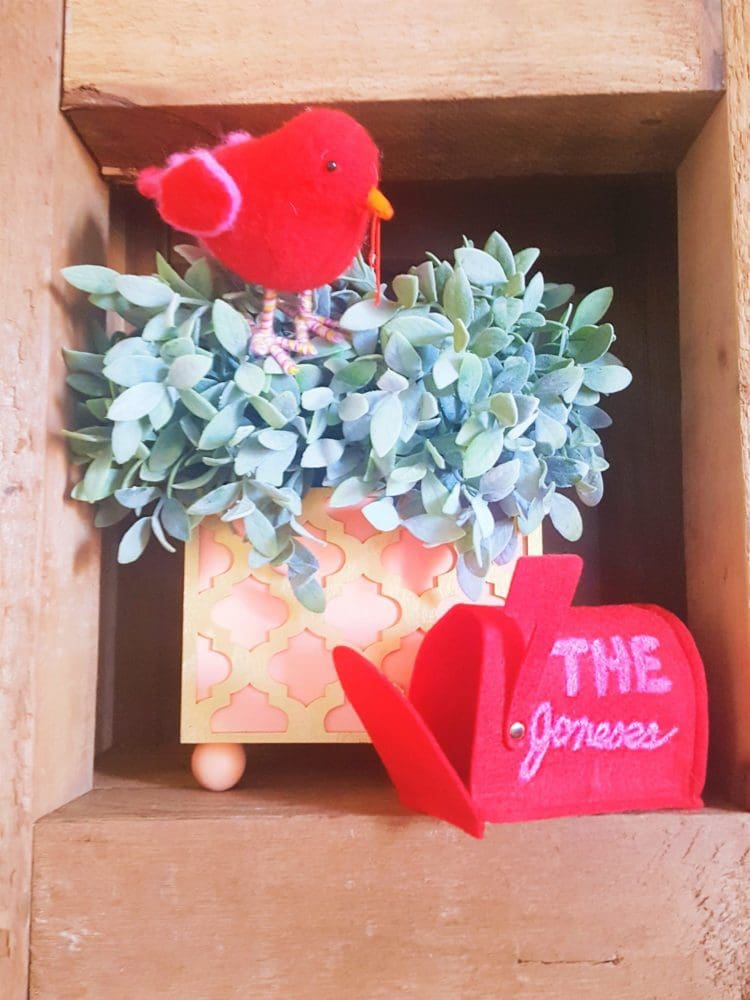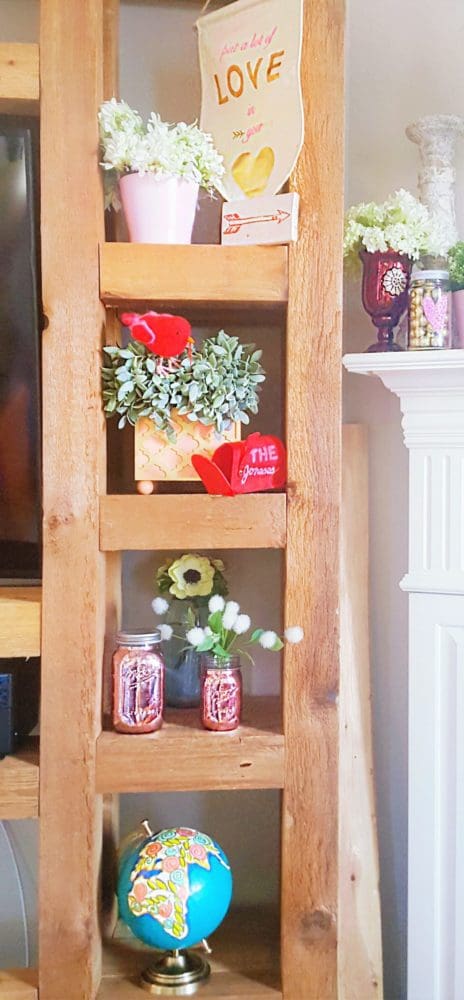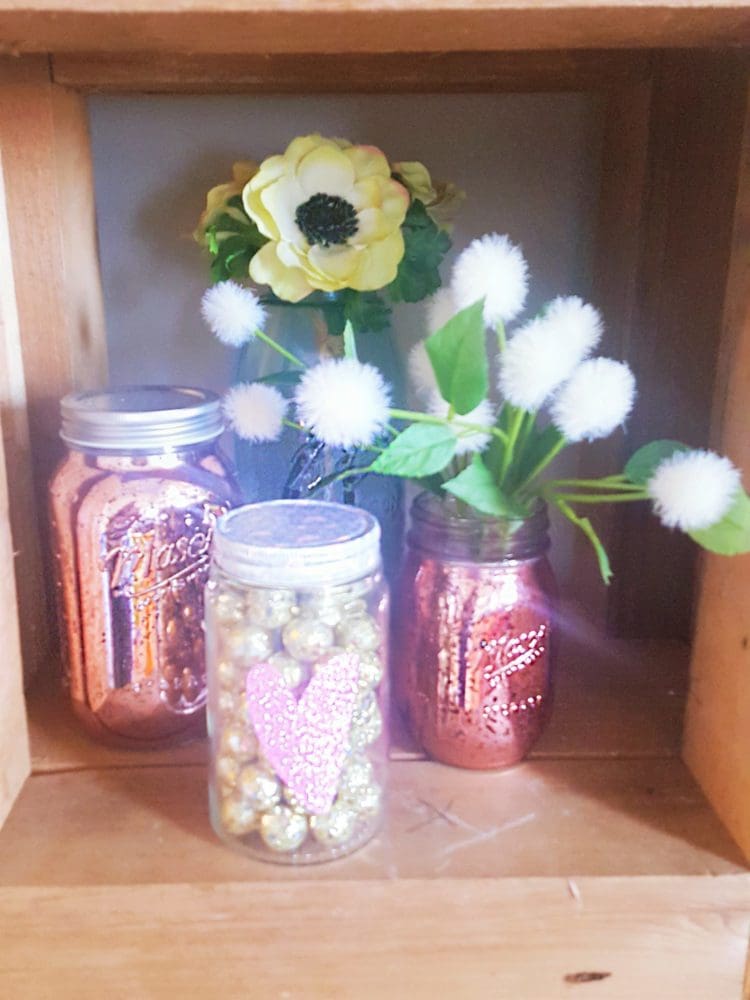 One thing that I try to do with each season is leave most of my décor in its same place, but just embellish and create themed-vignettes by adding the seasonal items.
Over time, I like to invest in what I call "fundamental" décor. These are my wooden crates, antique lanterns, mason and ball jar vases, planters, candle holders, etc.
Then, with each season, I'll get out all my "embellishments" and seasonal decorations.
For the spring time these would be my spring-type faux flowers and plants, birds nests, birds, pastels etc. With Valentine's décor, I get out my heart garlands, pink and red vases, and anything that compliments the Valentine color scheme.
I leave all my fundamentals out, and with each season, switch out the seasonal embellishments.
I'll switch around the fundamental décor to what see what looks best for the look I'm going for, but it's helpful to already have this type of décor in place and just add pretty embellishment touches!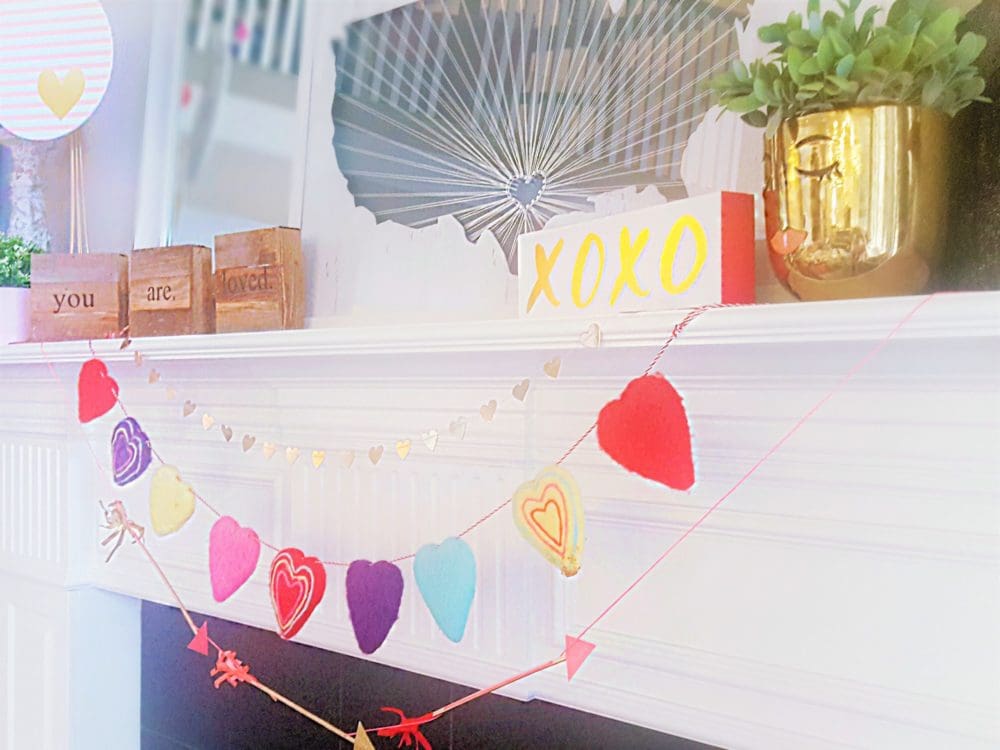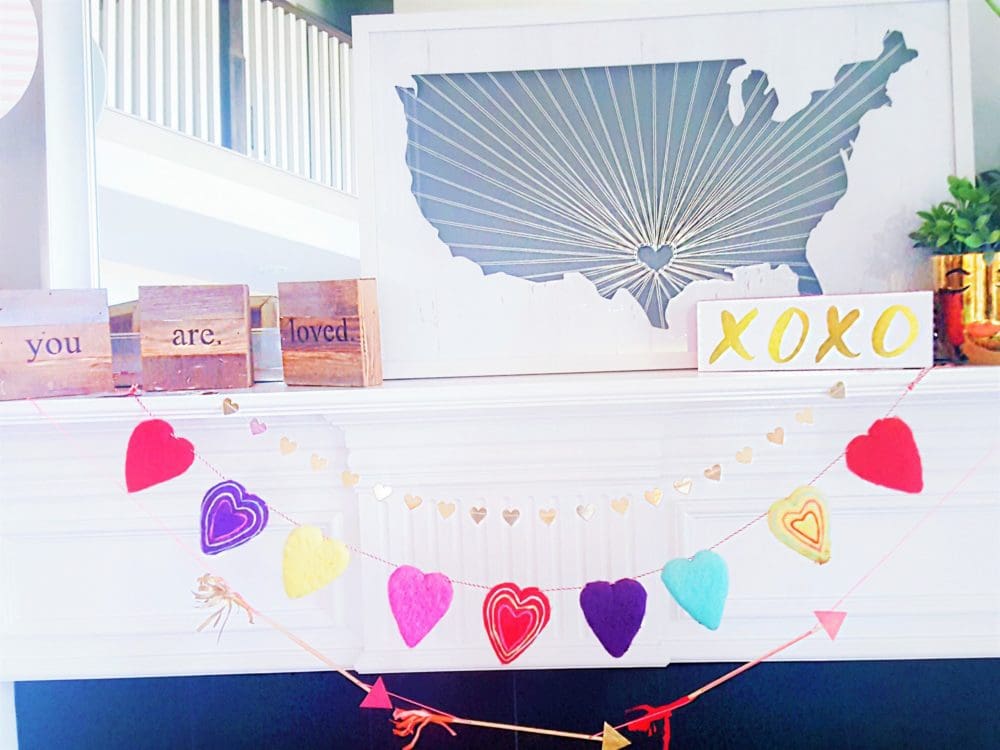 Lately, I've been leaving this vintage school chalkboard up in our living room, and I just switch up the saying with each season.
I decorate with a lot of coral, and I just leave the coral decor out and work it in to whichever season we're in. Luckily, I seem to think coral just goes with anything 😉 But I think especially the seasons coming up it'll fit right in!
An easy way to add simple seasonal decor is with garlands. I've used five different garlands in just one room! It's a simple and cost-effective way to add colors and textures without taking up any space!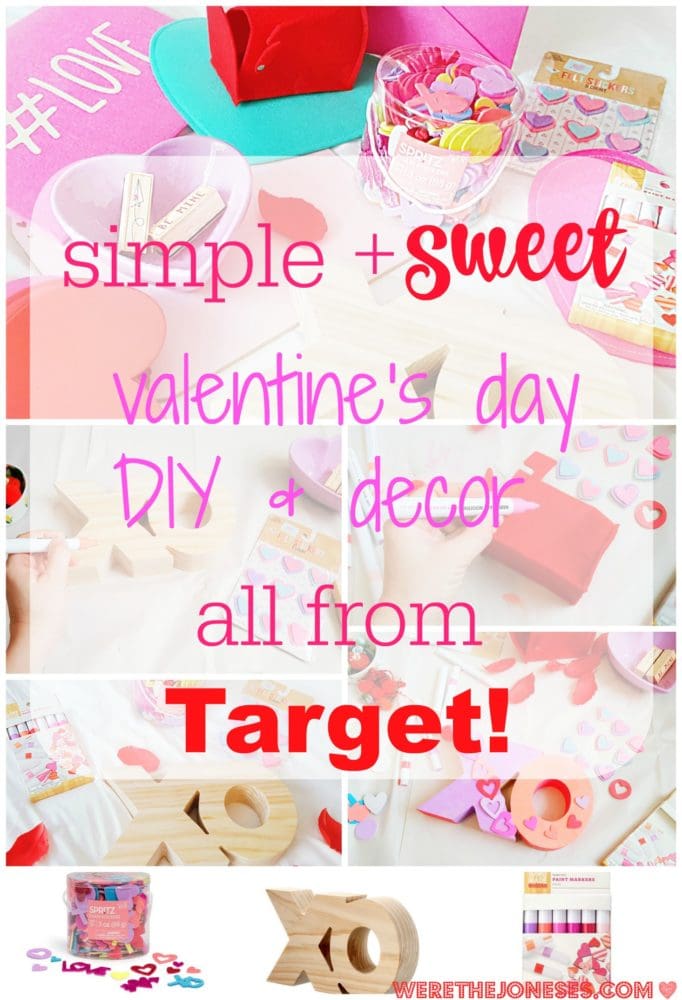 [soliloquy id="2558″]
The party and craft aisles in Target just get me every time! How is all there stuff just so stinkin cute??
I always have to grab a couple of things from these aisles each season (and pretty much  every visit to Target I make!) and their Valentine's decor reeled me in!
They have a cute section with cute wood decor items, and then pretty pieces to decorate and embellish them. I bought one of the XO signs and thought I could make a quick DIY with their paint markers and felt and foam stickers.
I was planning on getting all intricate and doing stripes and dots and triangle designs…but I realized I'm not the best at making these things look uniform so I decided to just go with block coloring instead 🙂
I also bought these cute felt mailboxes in the dollar spot that I thought would look cute to personalize with the felt pens too!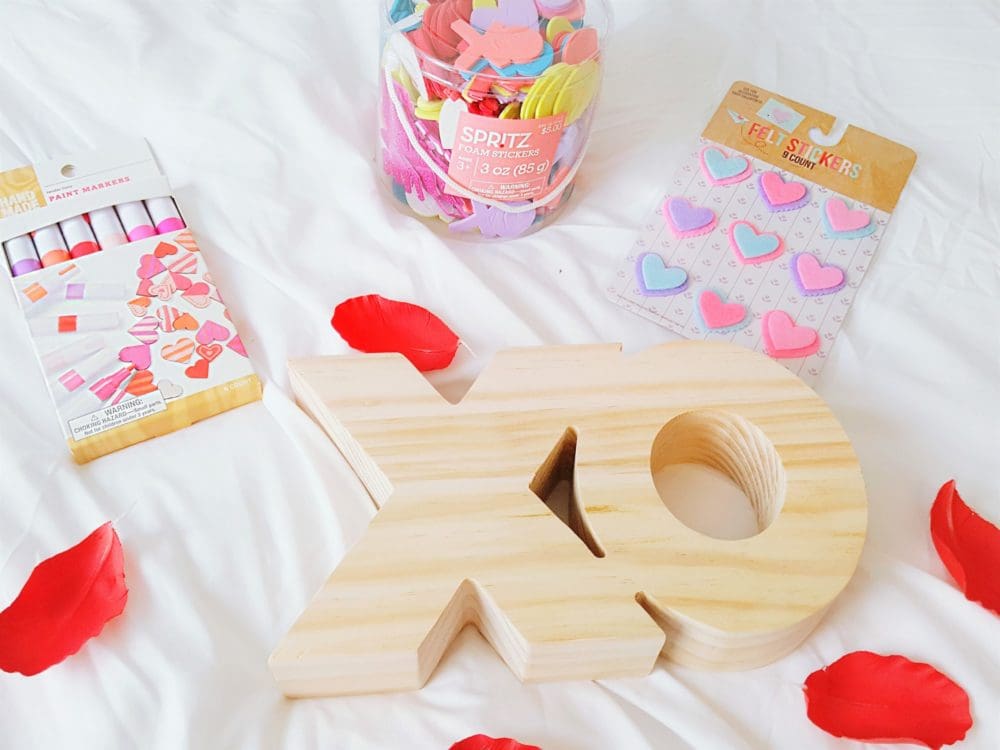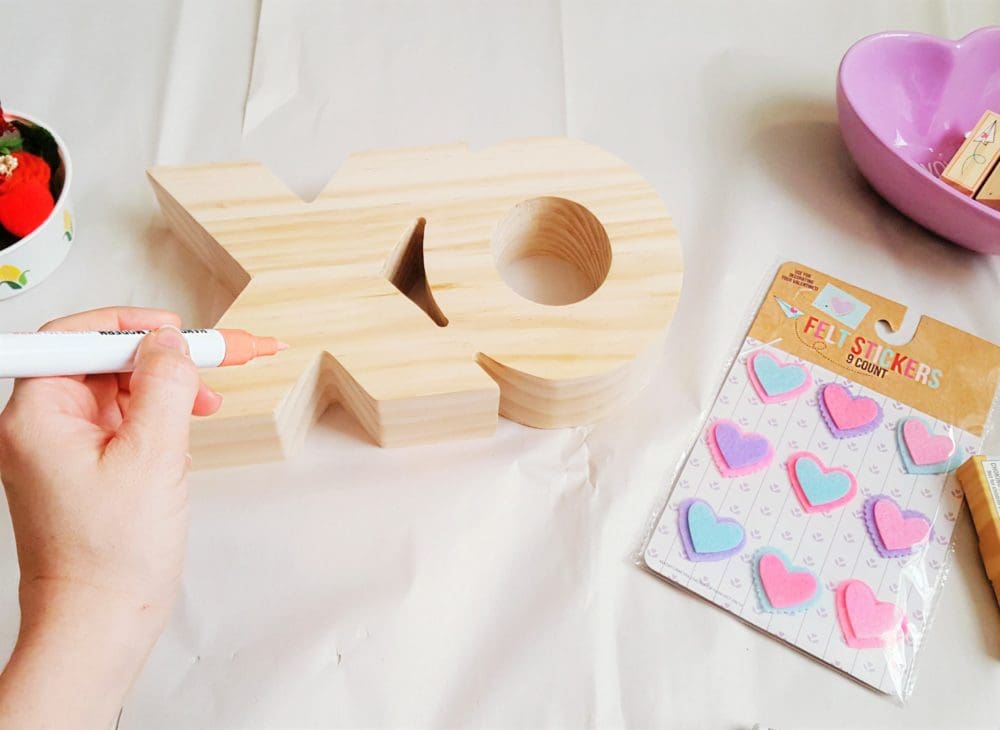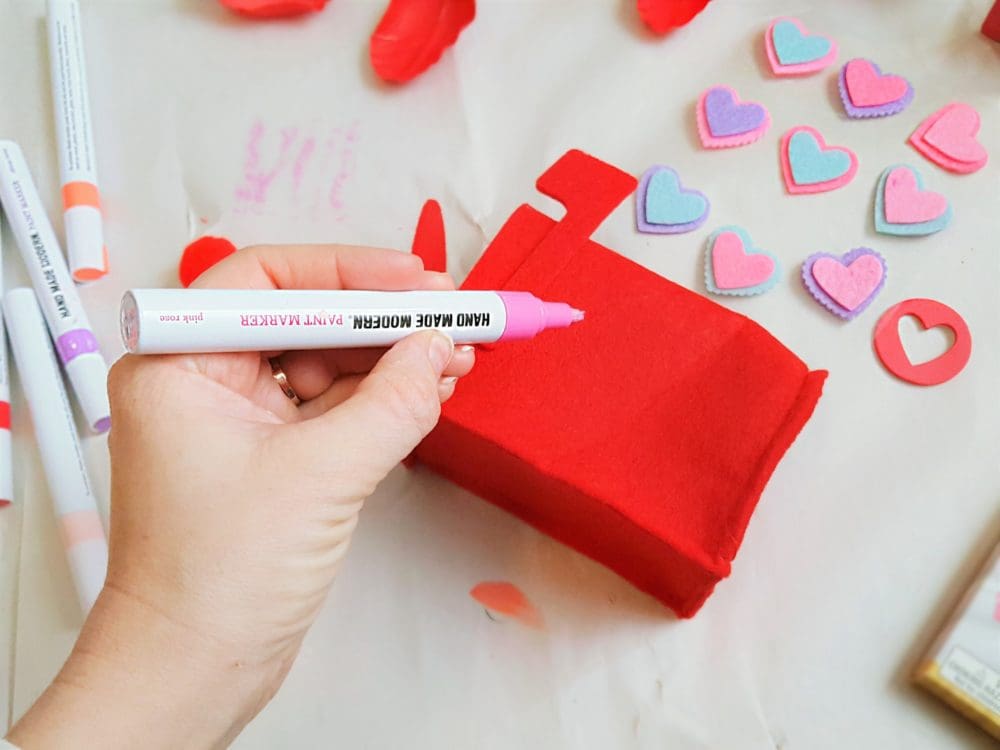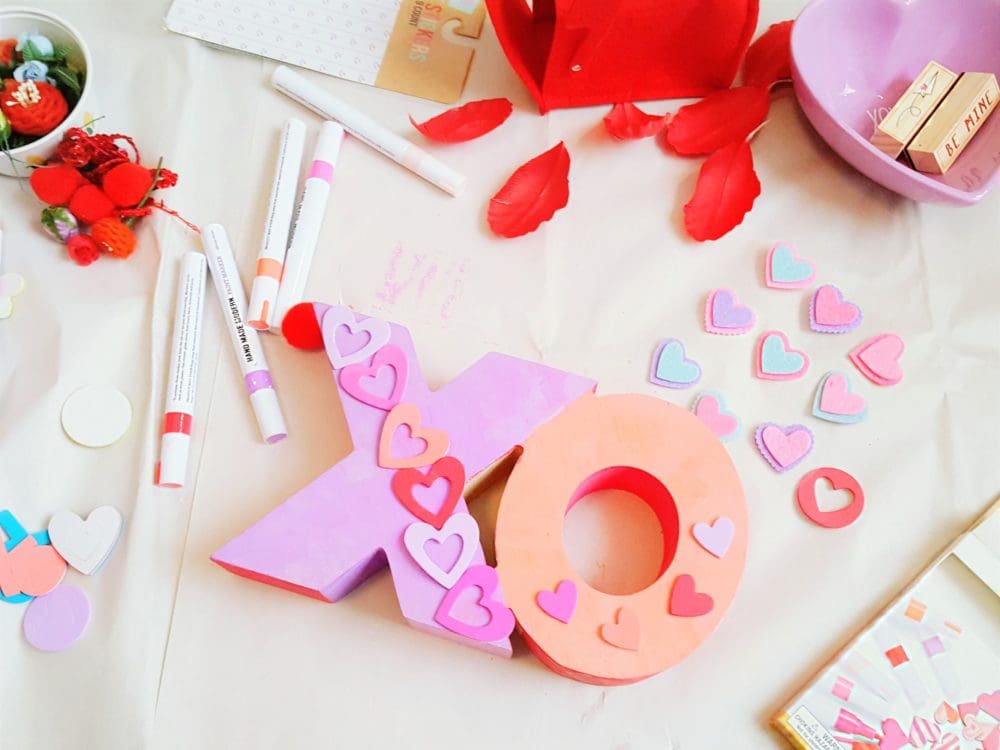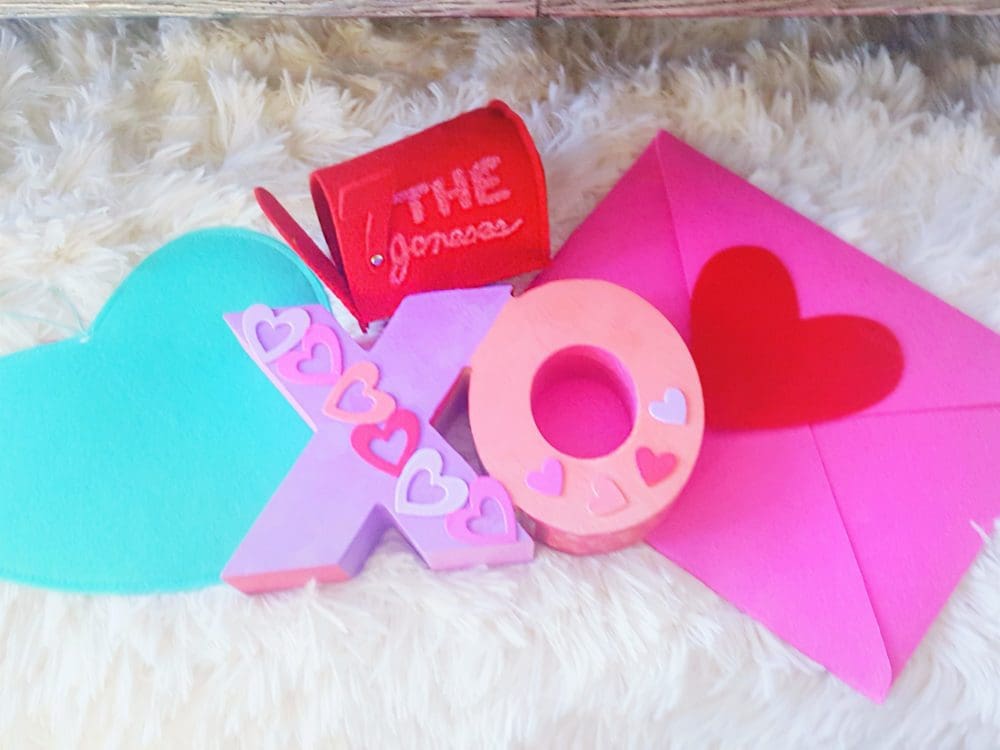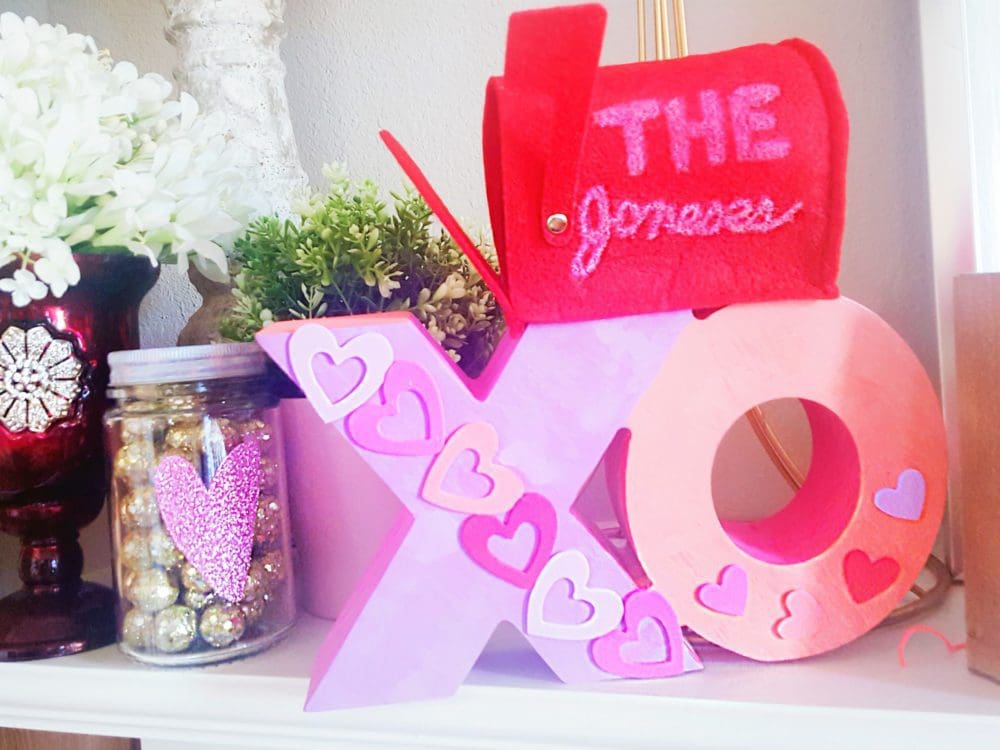 And waalaa! Simple and sweet (and super fast!) Valentine's decor is complete!
How do yall like to decorate for the seasons? Do yall go all out or just get a few things here and there? Would love to hear your thoughts!
Share your seasonal decor tips in the comments! Happy Decorating! 🙂