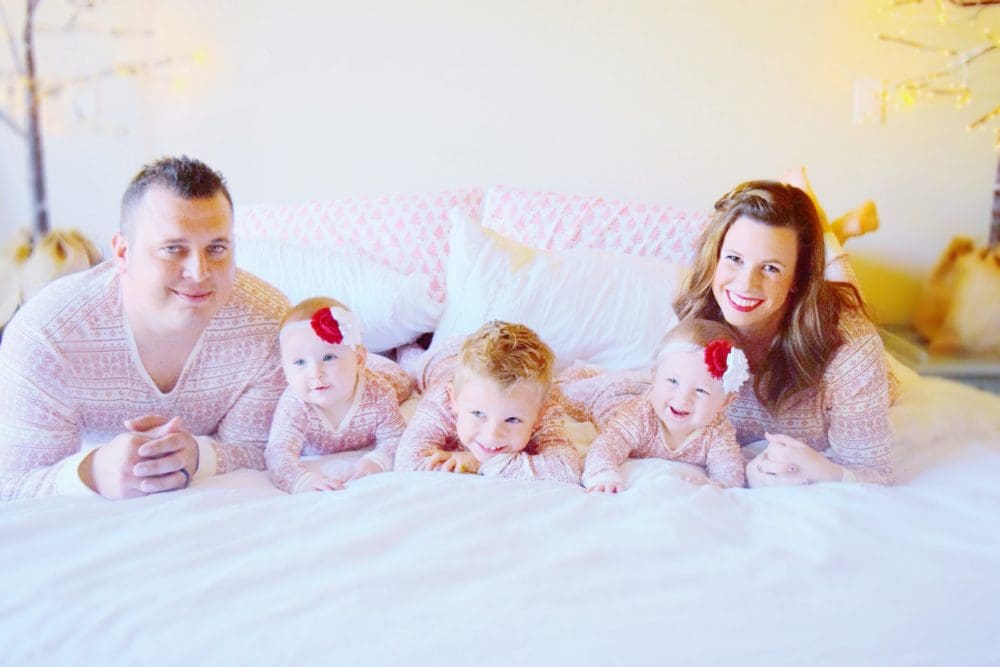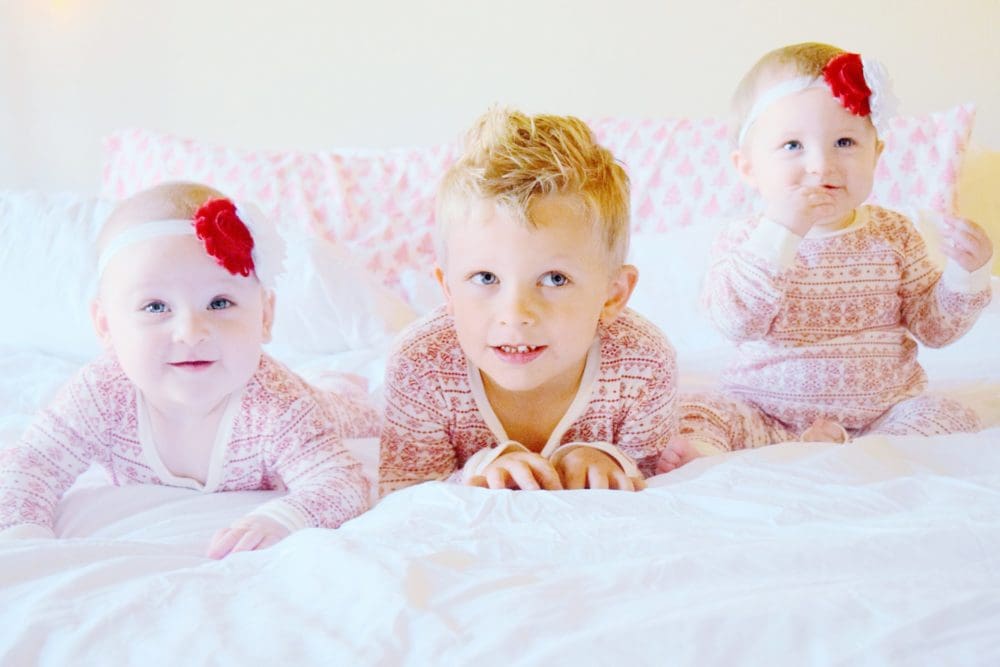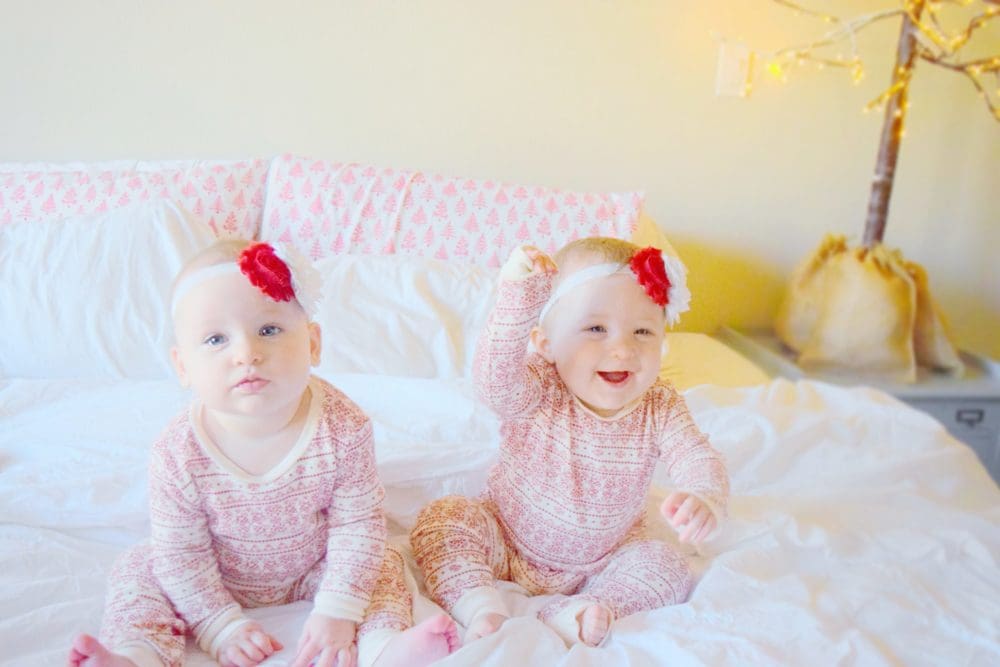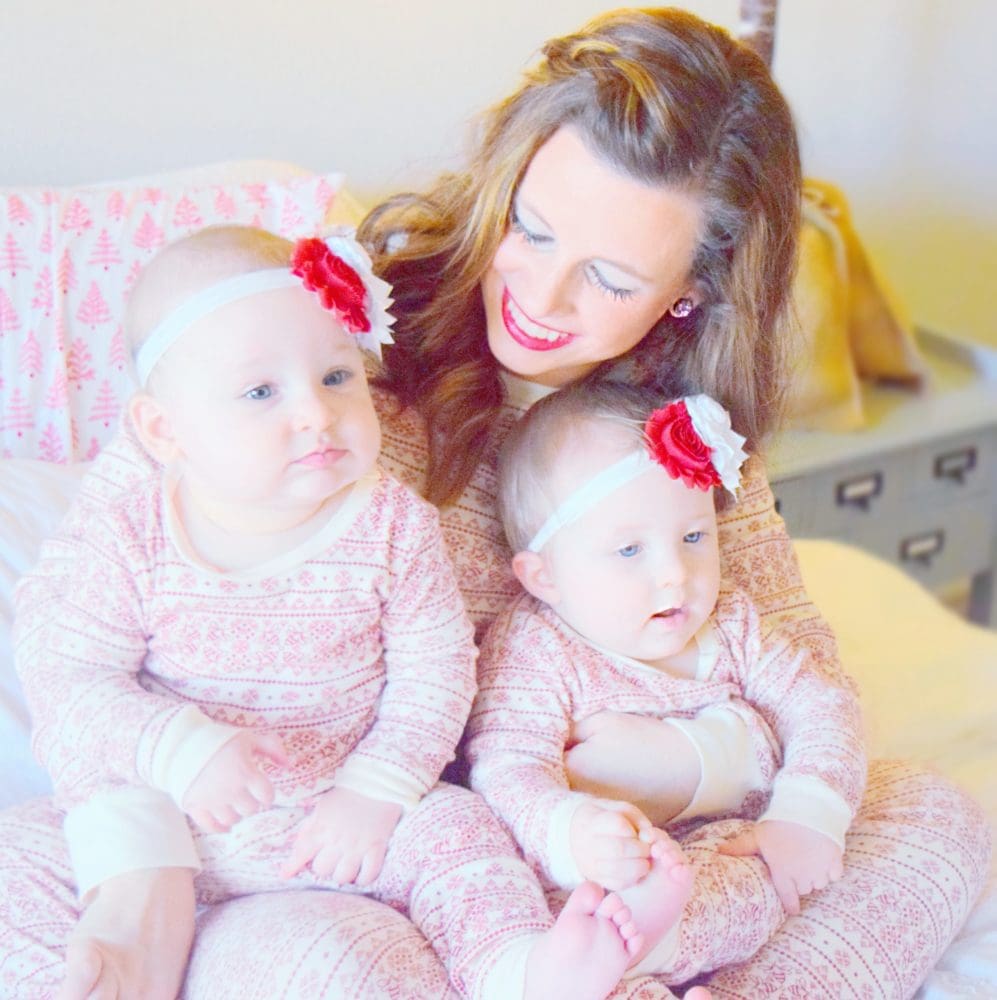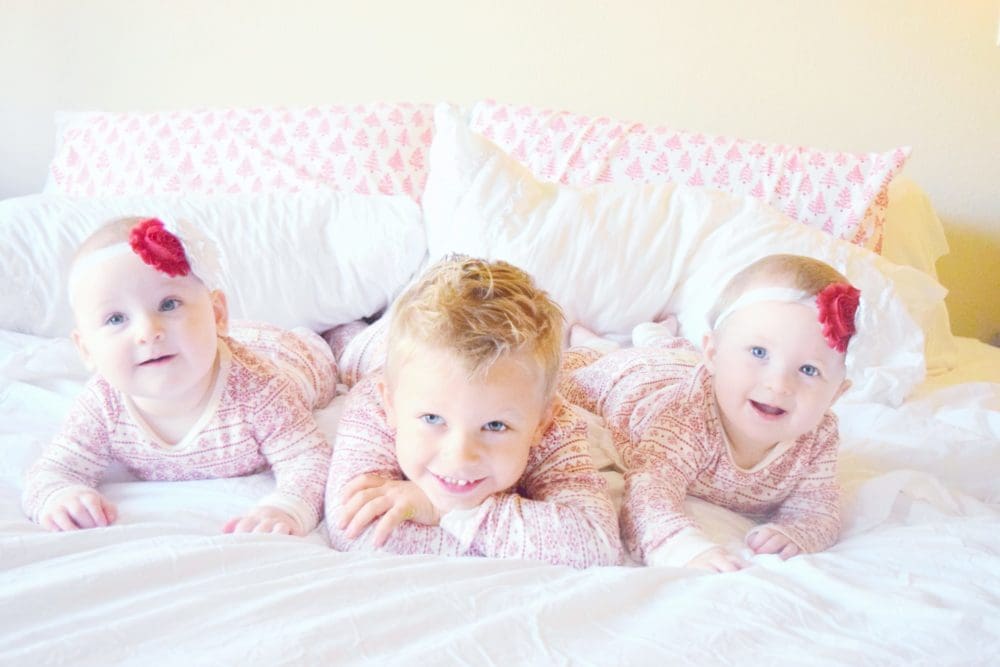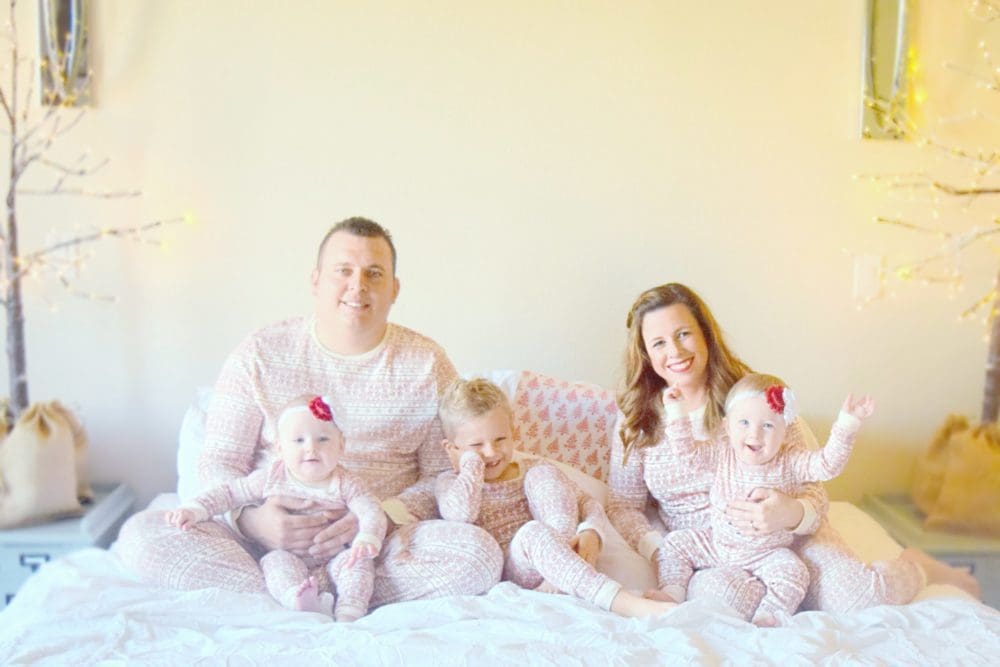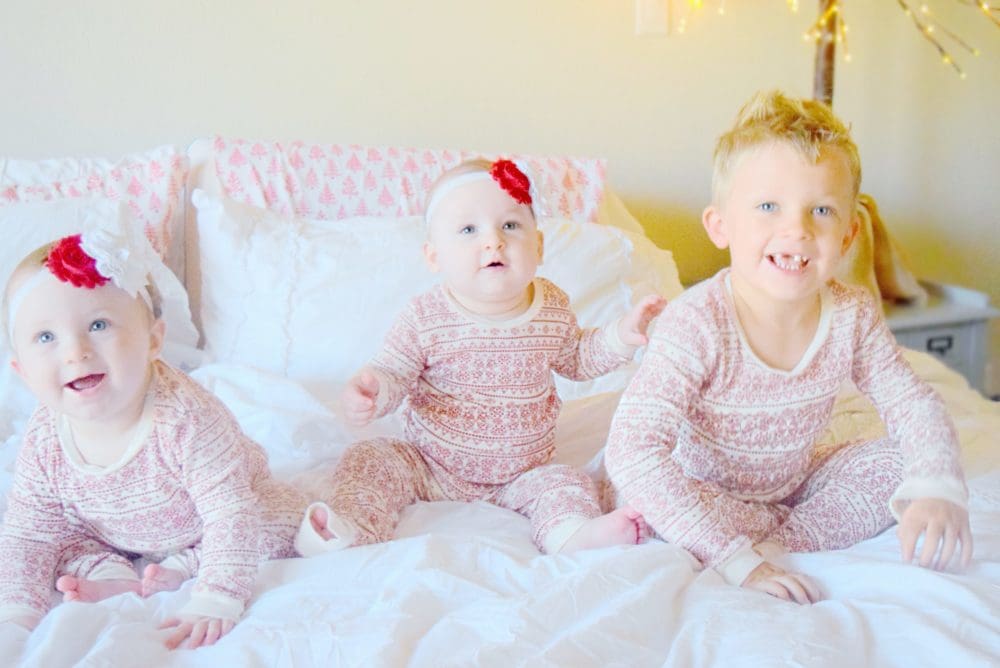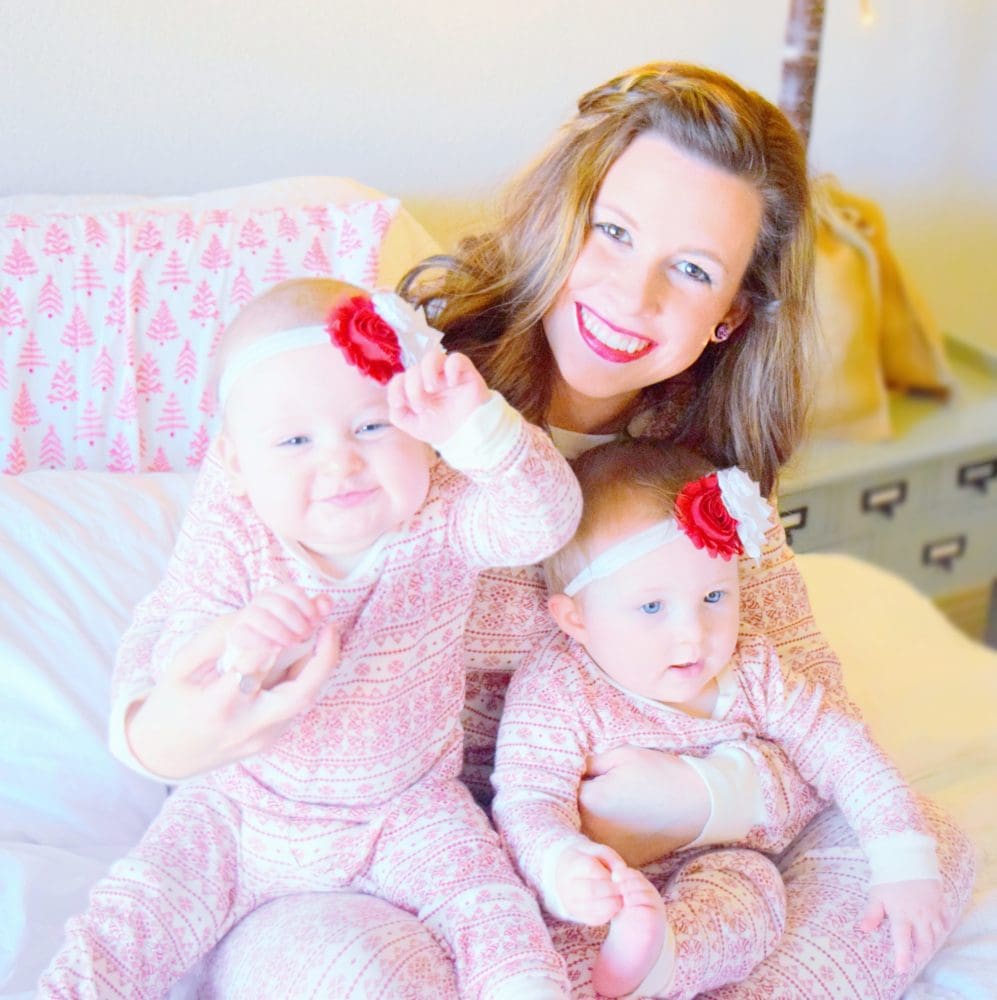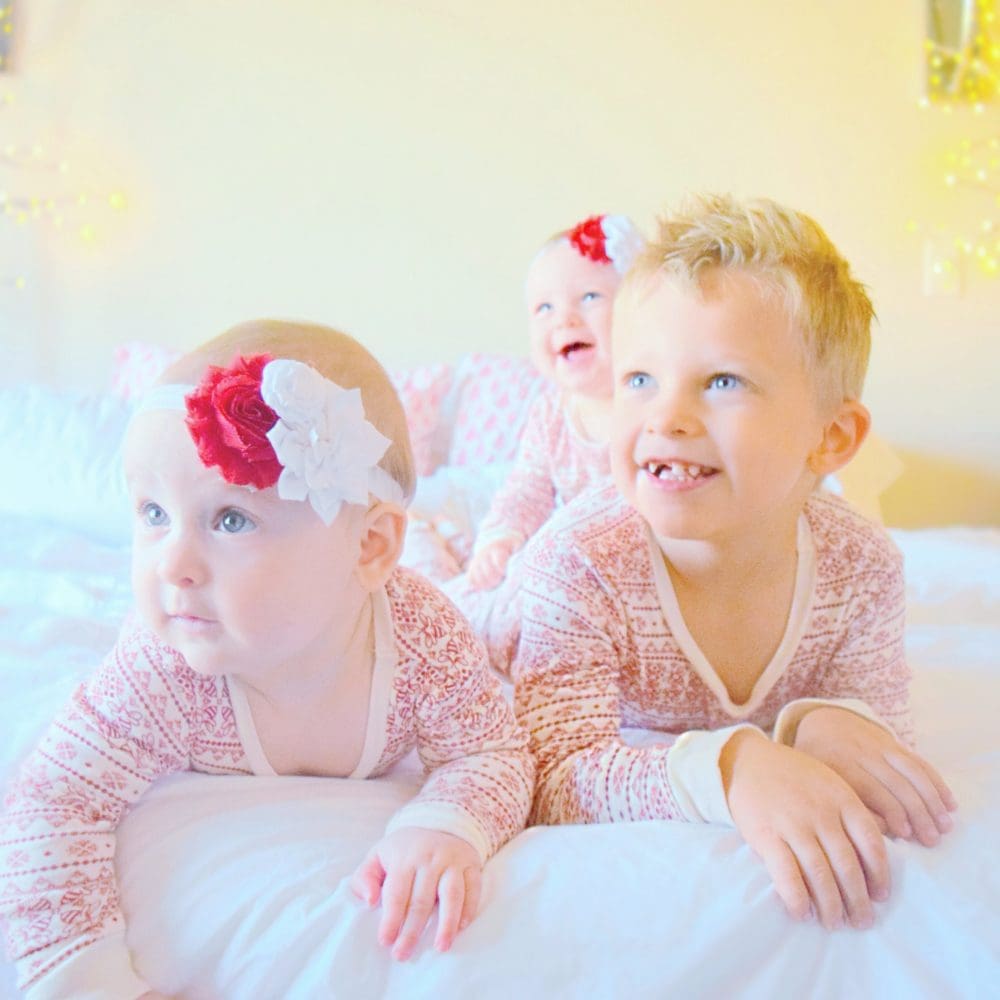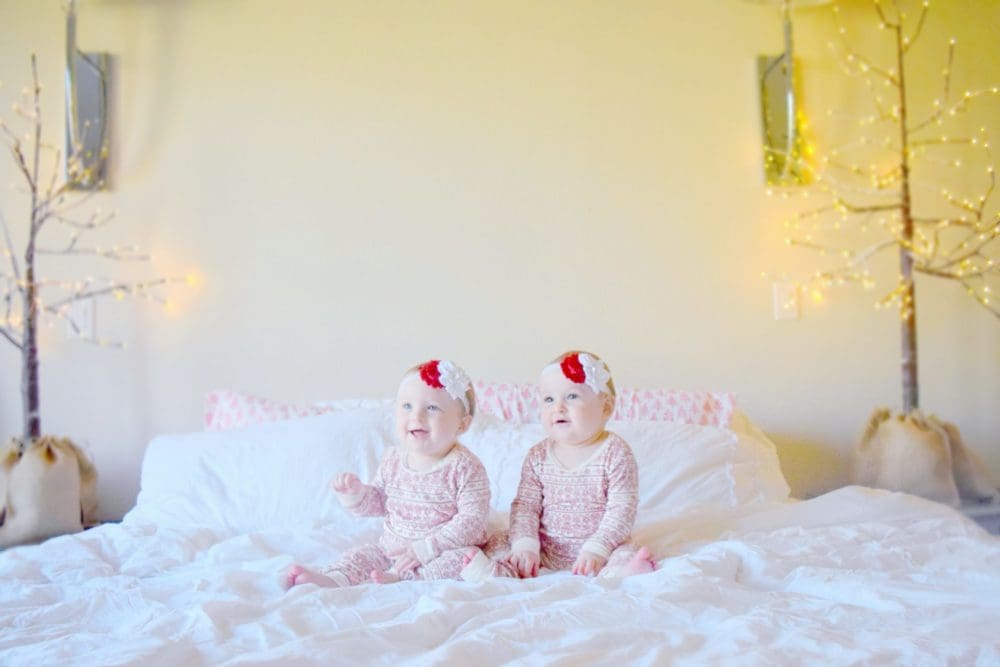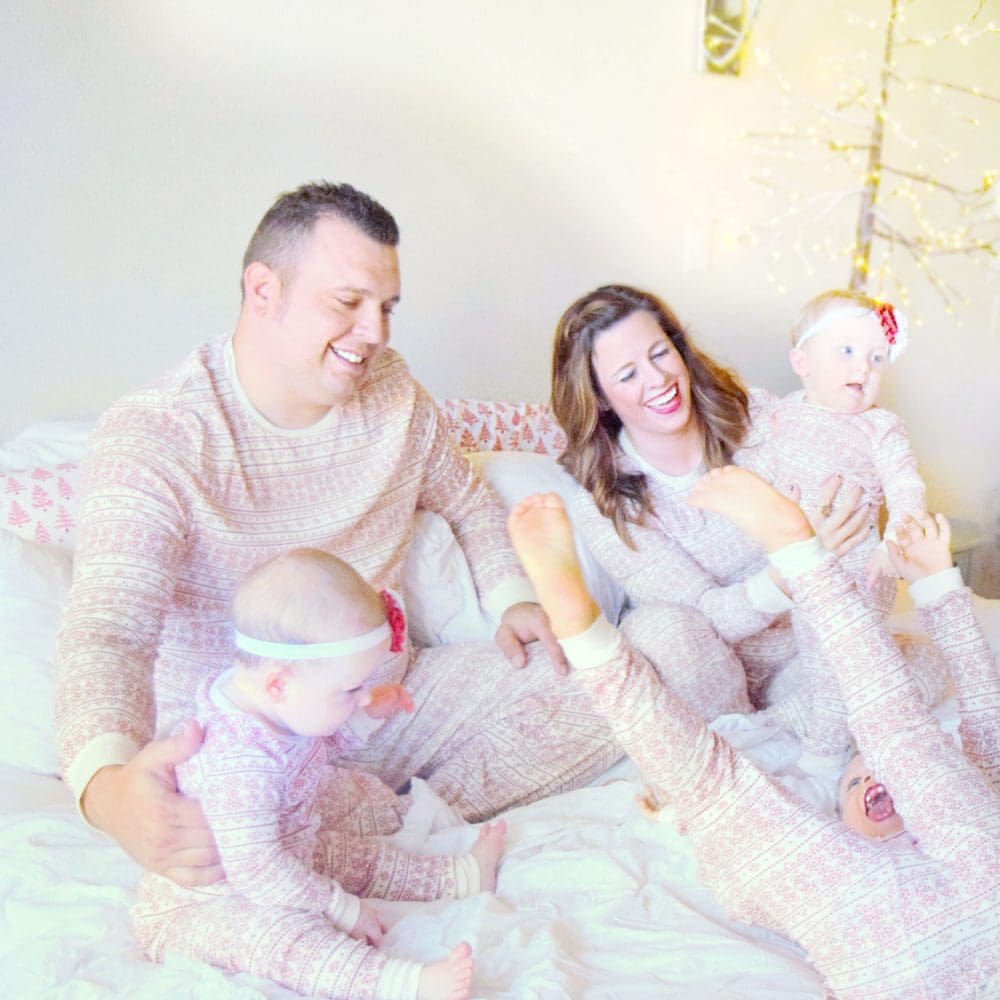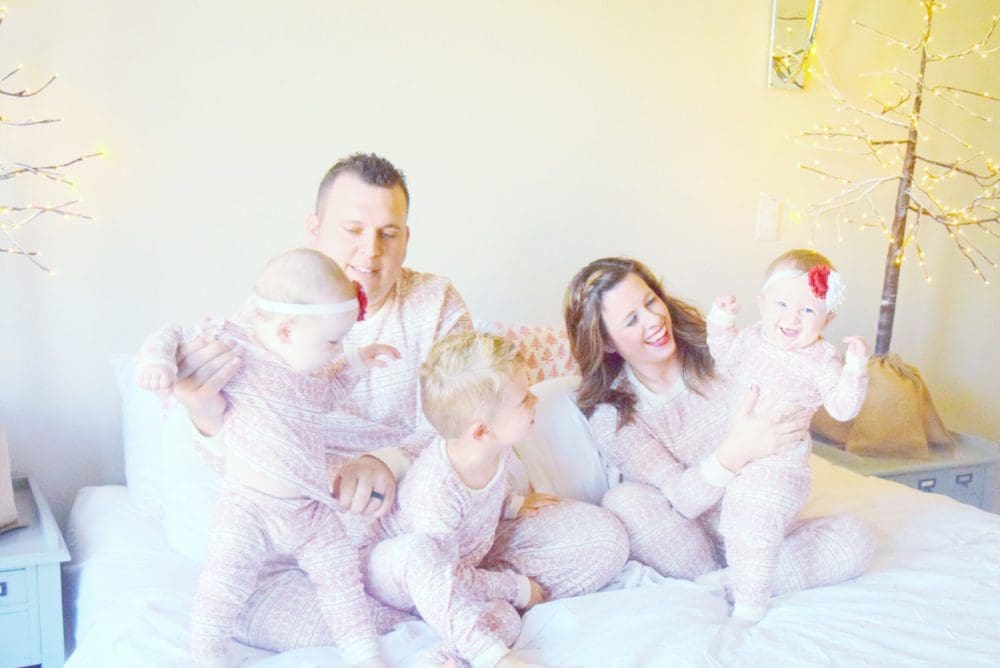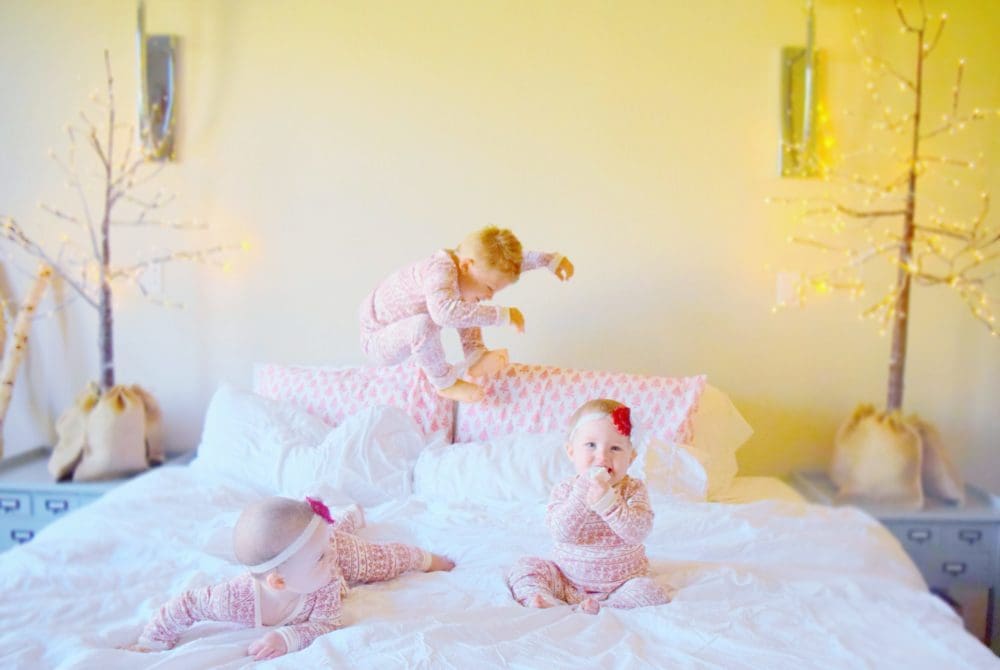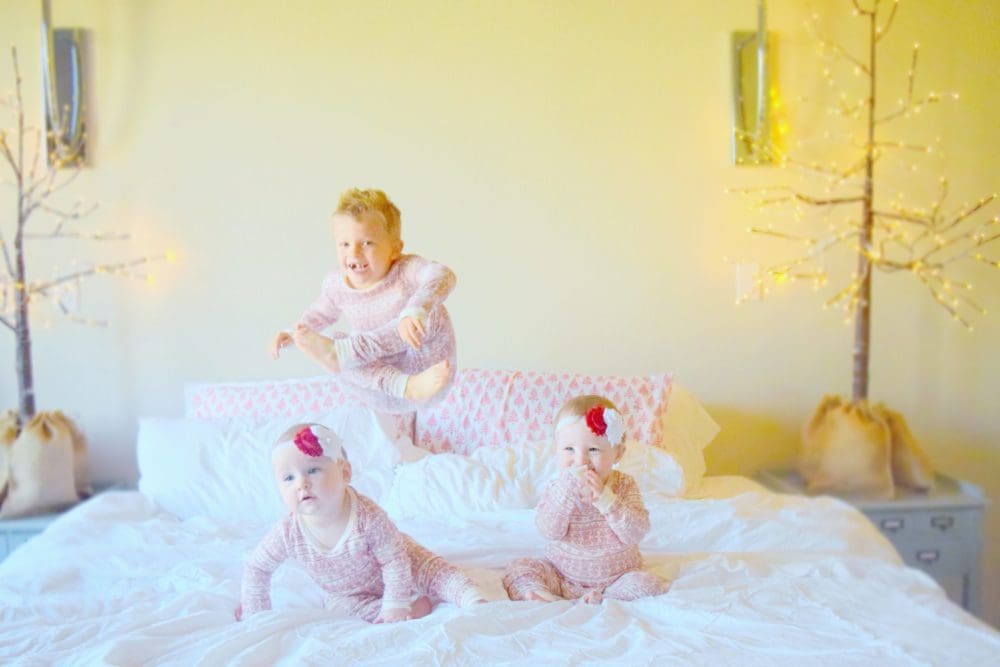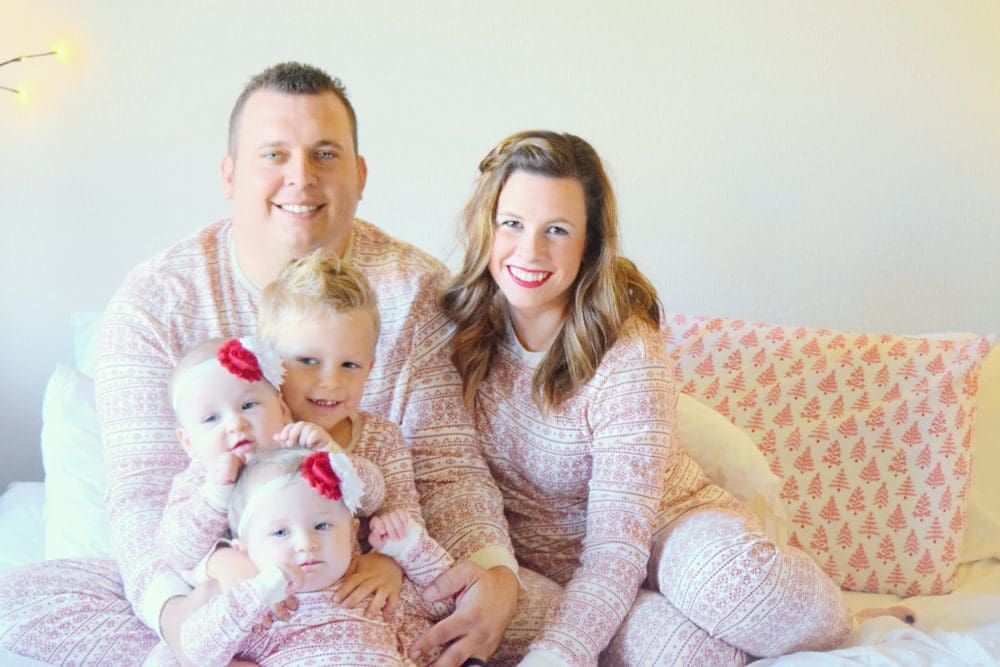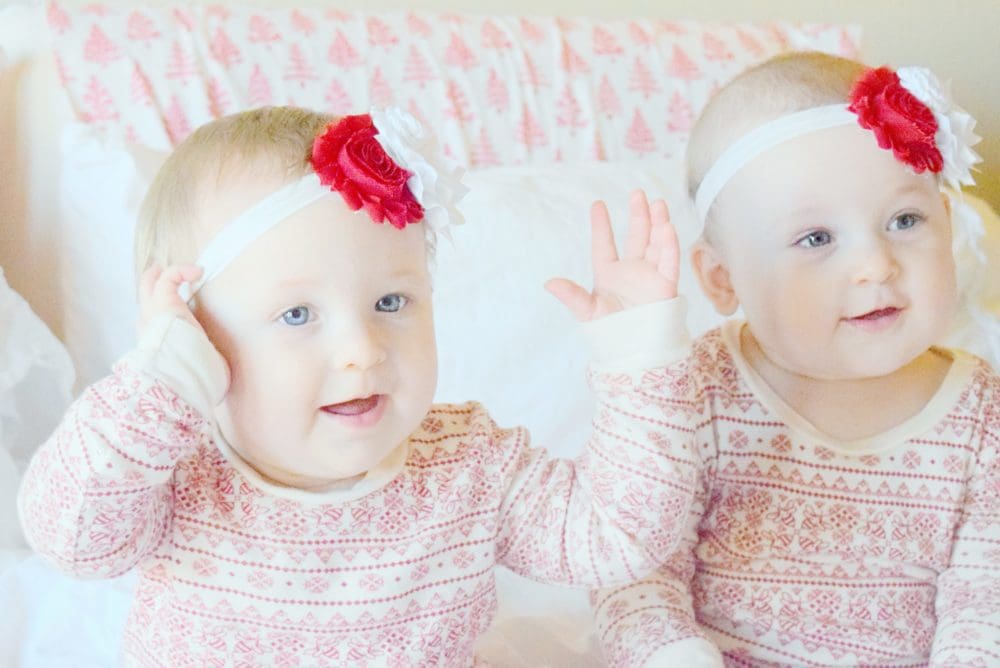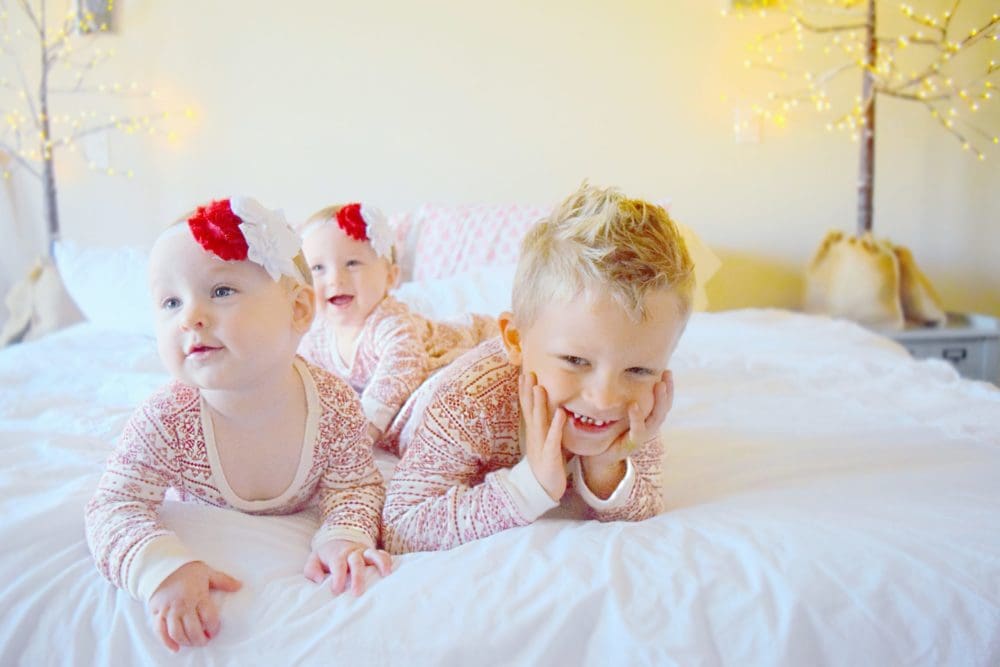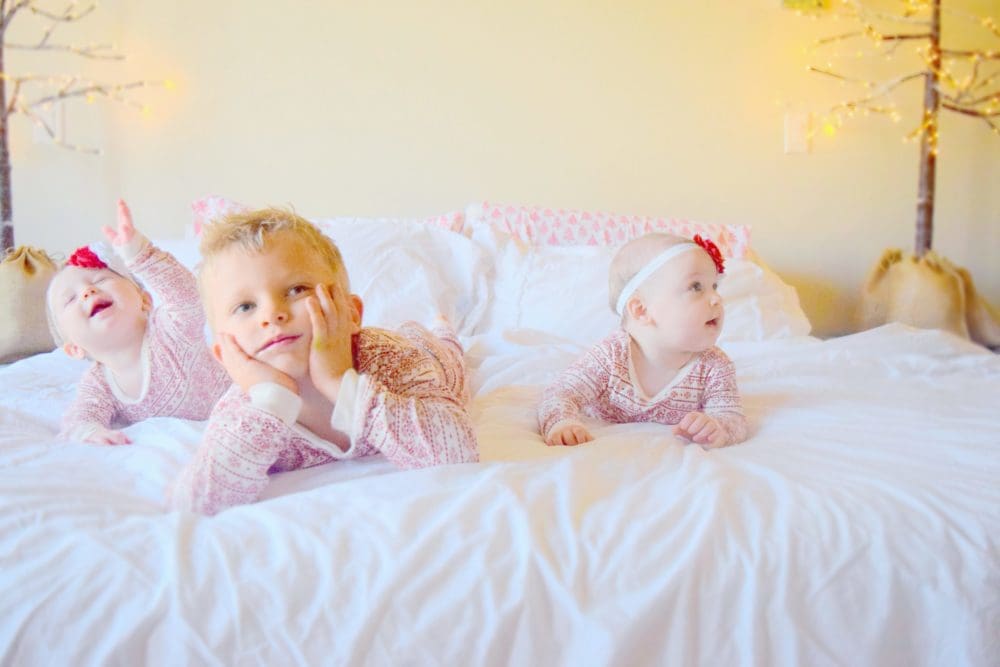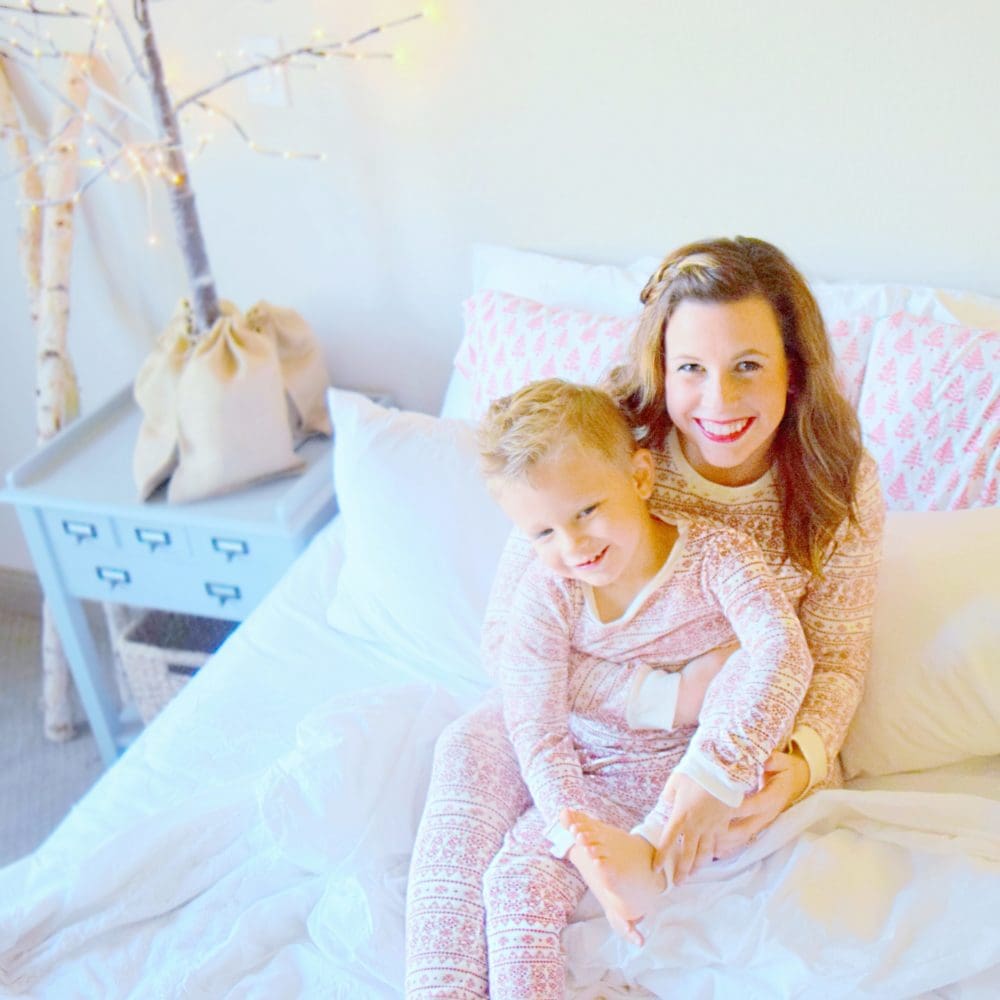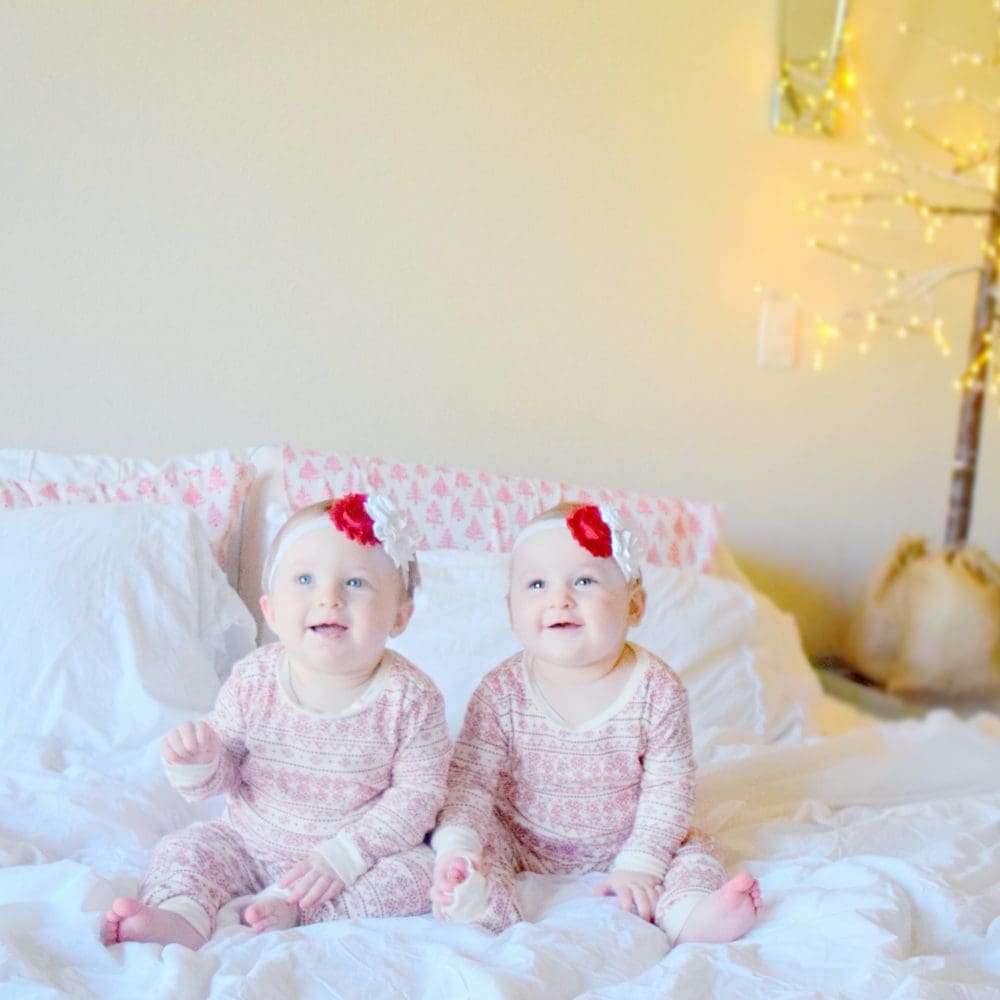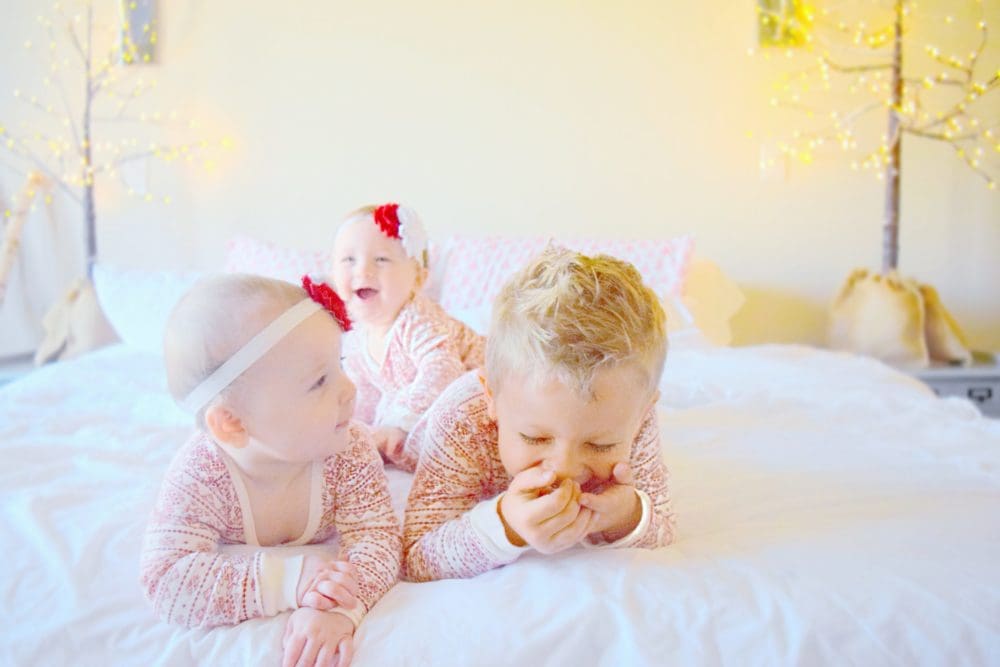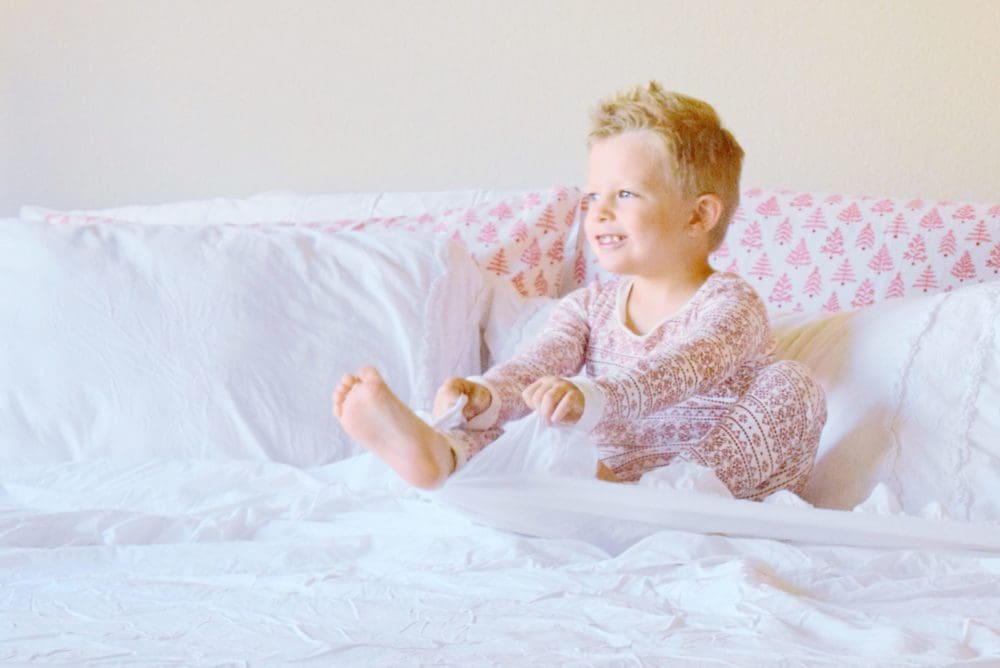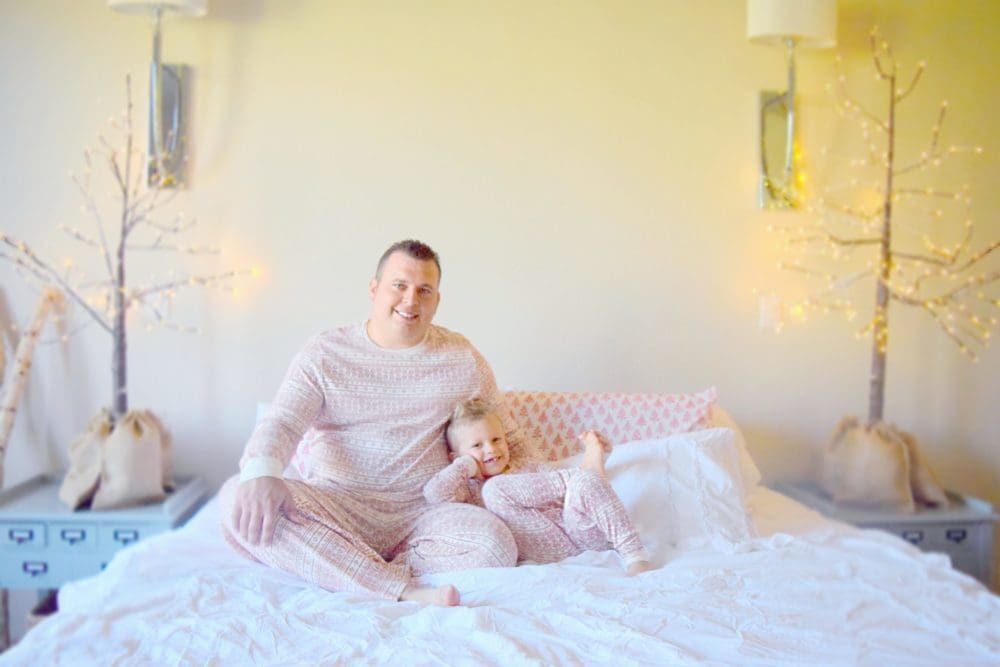 Ahhhhh it's December!
Wow I can't believe the year is almost over. These last few months have flown by and it's hard to even think that in 3 months my girlies will be ONE!
Georgia and Genevieve are 9 months now and before taking these pictures, we only had two or three pictures of our whole family of five! I wanted to get some good pictures of us as a family, but also knew that with two squirmy crawling babies, and a four year old that never sits still, taking family photos would be a challenge.
So I thought what could be easier than family pictures at home in bed in our PJs?? 🙂
When I first went on the search for matching family Christmas pajamas, all the ones that I found were super pricey! After searching for a little bit, I saw that Target had a HUGE collection of family Christmas pajamas! And they were all on sale!
All the pajamas below are super affordable and currently 25% off!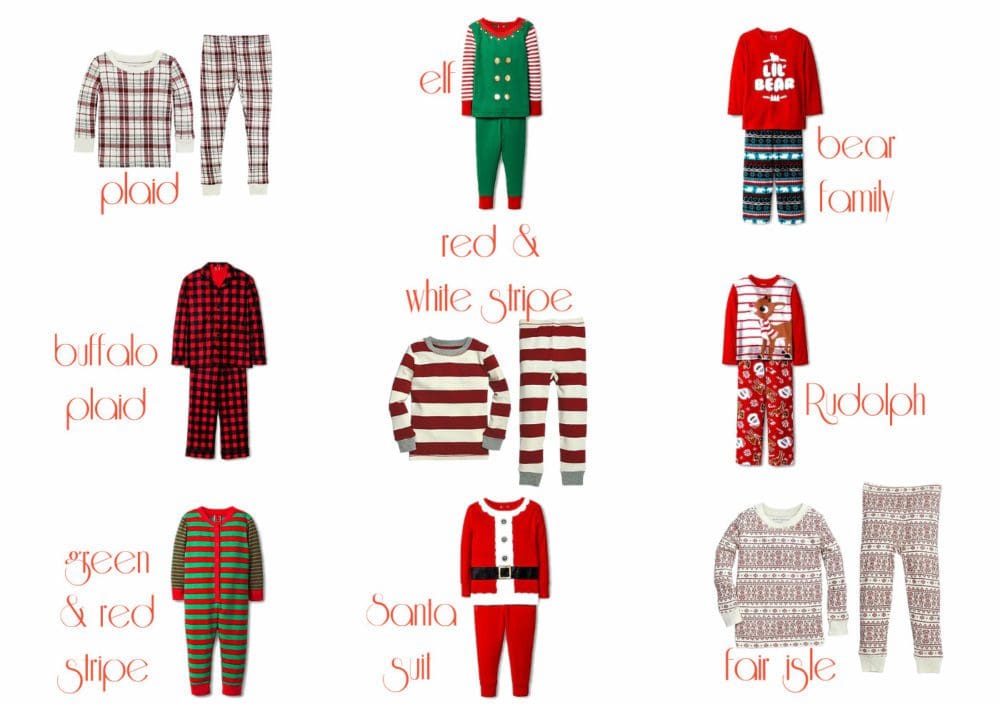 Burt's Bee Organic Cotton Plaid Family Pajamas Collection | Elf Family Pajamas Collection | Bear Family Pajamas Collection |
 Buffalo Plaid Family Pajamas Collection | Burt's Bees Organic Cotton Striped Family Pajamas Collection | Rudolph the Red-Nosed Reindeer Family Pajamas Collection |
 Striped Family Union Suit Pajamas Collection | Santa Family Pajamas Collection | Burt's Bees Organic Cotton Fair Isle Family Pajamas Collection |
I still can't believe I was able to talk Bryan into matching pajamas…not only does he dislike taking pictures, but I kinda didn't tell him about the pajamas until right before the picture (oops!)
Besides my hubby being slightly annoyed with me for keeping the pajamas a secret, (ha!) the pictures went really really well! My parents were in town from Colorado and while my dad took the photos my mom was jumping up and down in the background with noisy rattles getting the girls to laugh and smile.
I'm so happy that we were able to get some family photos of our whole family and can't wait to wear these again on Christmas morning! (if I can talk Bryan into it again…ha!)
 P.S. I noticed when I looked last night that these collections are selling out super fast! If you can't find your size at Target, check out Amazon, I was able to get Cade's size from there since his size wasn't available!