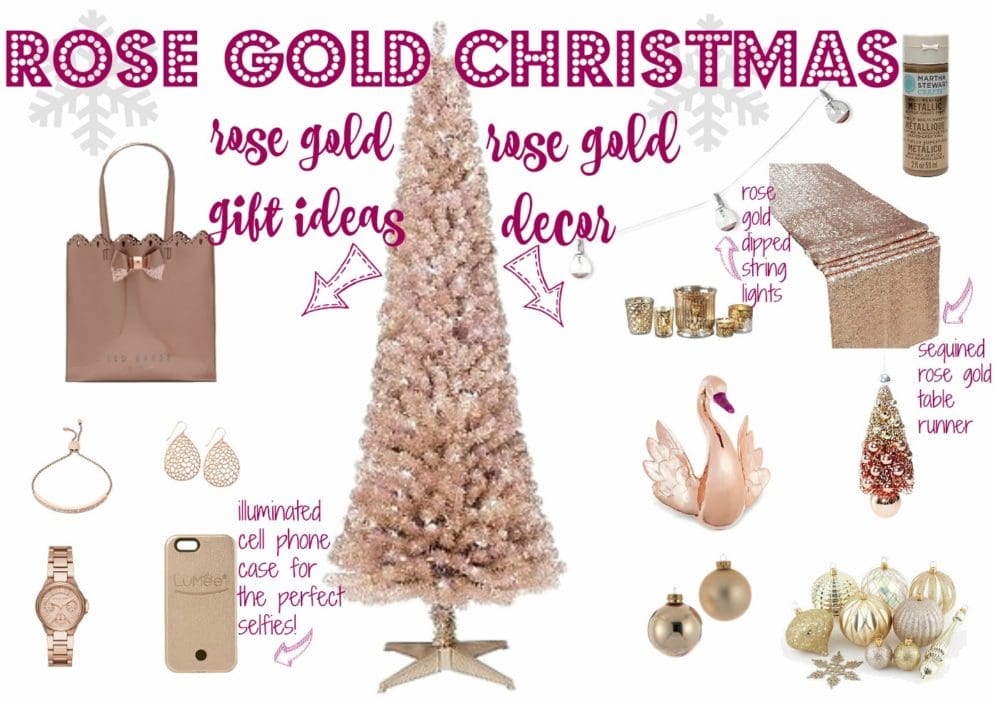 Rose Gold….Oh I'm such a lover of this beautiful glam color! A few years ago I discovered rose gold jewelry and have just become in love with rose gold ever since!
I think it all happened when my mom and I were picking out jewelry at Dallas Market for our boutique, and one of our favorite jewelry wholesale stores had a huge selection of rose gold necklaces, rings, and earrings. I'd never seen or noticed rose gold jewelry before, and I wanted to buy it all for our store because it was so pretty and unique!
When we were picking out Christmas decor for the store, we noticed a lot of the wholesalers were selling items that were called "tiffany gold". I think it was before the rose gold term had become popular for anything besides jewelry, and so the tiffany gold term was used. We bought so many tiffany gold Christmas ornaments and decor that year and our customers just loved this new and trendy Christmas shade.
I'm so glad the rose gold trend has expanded and now tons of retailers are making decor and fashion items in this glam and chic color!
So if you or someone you know is a crazy rose gold lover like me, I've rounded up my favorite rose gold Christmas decor and gift ideas for you! Scroll down to view each item and shop your rose gold-loving hearts out! <3