Guest Bedroom Decor Ideas and Inspiration – Easy Tips to Decorate Your Guest Bedroom! Here is a tour of our guestroom refresh with our new stylish bedding and modern decor accents including an upholstered navy headboard, vintage inspired rug and modern chic table lamps.
Want more guest bedroom inspiration? Check out our simple DIY Guestroom WiFi Frame Tutorial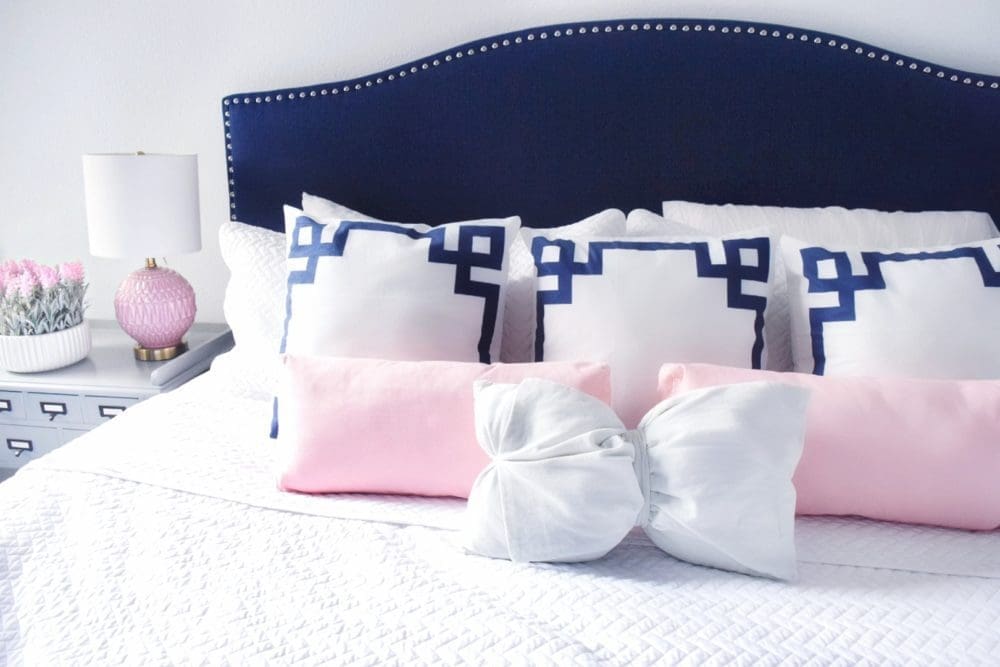 Guest Bedroom Decor Ideas - Modern Decor Accents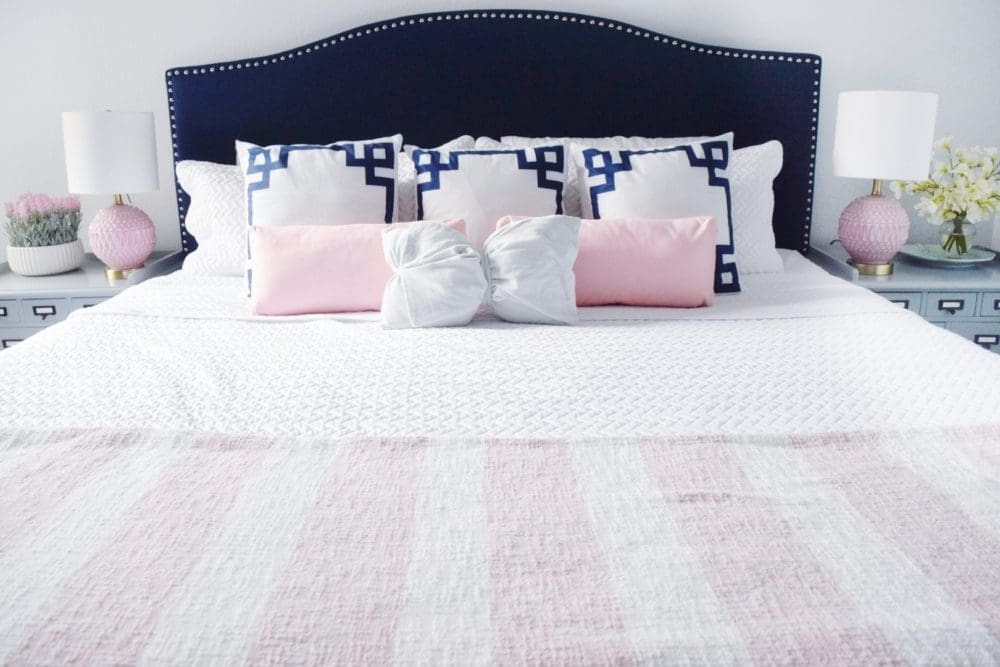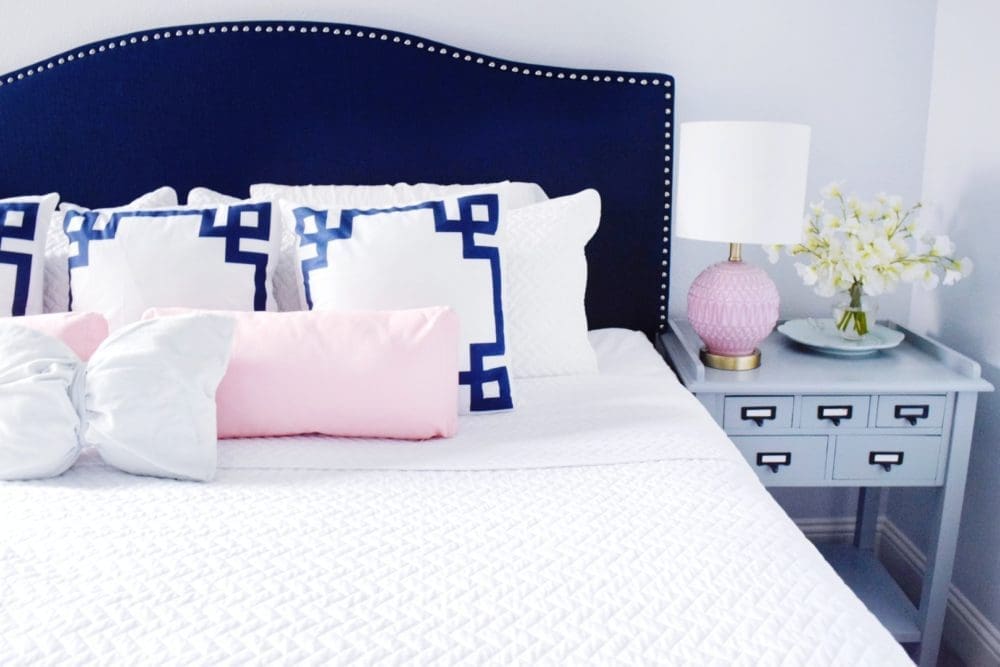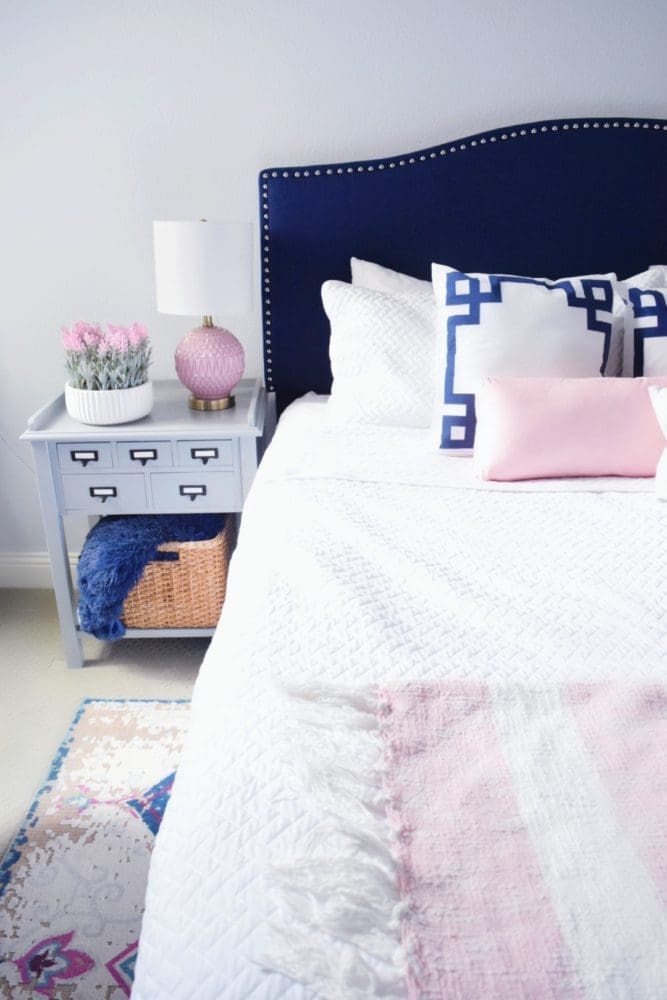 I wanted to add updated decor elements to our guestroom, and the first thing it needed was a modern statement rug. When I saw this rug I knew it would be perfect for the guestroom! It had all the colors I wanted for this space and was just the right touch of vintage to add sophisticated character and charm.
Another way to add modern decor to your guestroom is with a pair of stylish table lamps. It's great for guests to have two bedside tables and two lamps on each side of the bed for convenience and easy use. I found these cute lilac colored lamps at Home Goods, but I've linked several others in similar hues. Colorful ceramic table lamps are on major trend right now, and the brighter the color the better!
Fresh flowers are a lovely and welcoming decor item to greet your guests, but faux flowers can do the same thing! Faux florals have come such a long way and can look just as real as the real thing. I love finding flowers with the gel-like water in clear vases. These can sometimes be pricey, but I have a DIY to make your own that I'll be sharing in the next few weeks!
Guest Bedroom Decor Ideas - Modern Chic Bedding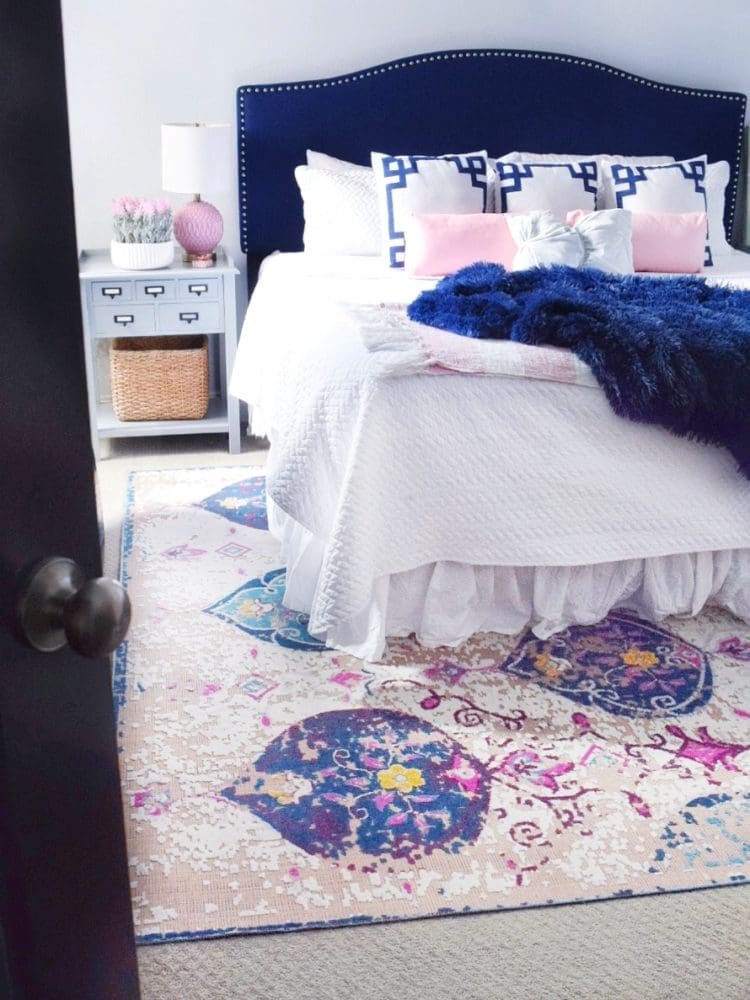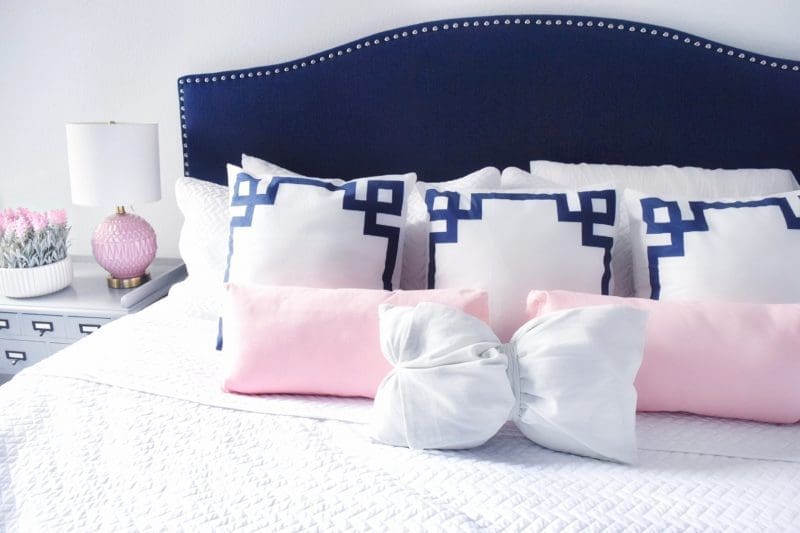 Having beautiful and inviting bedding for your guests in your guestroom is a must! And beautiful bedding doesn't always mean pricey – I found this stylish navy upholstered headboard for $129 and these chic greek key pillows for only $9.99!
Also, I love having white bedding for our guestroom, and our master bedroom as well. Most people are afraid of white linens, but honestly they are the easiest to clean! If any of our white bedding gets dirty, I run the washer on the bright whites cycle, add some bleach and oxy clean spray to the stain areas, and it comes out looking brand new. I will only buy white sheets and white quilts/comforters from now on for this reason!
Guest Room Decor Ideas - Be Our Guest DIY WiFi Frame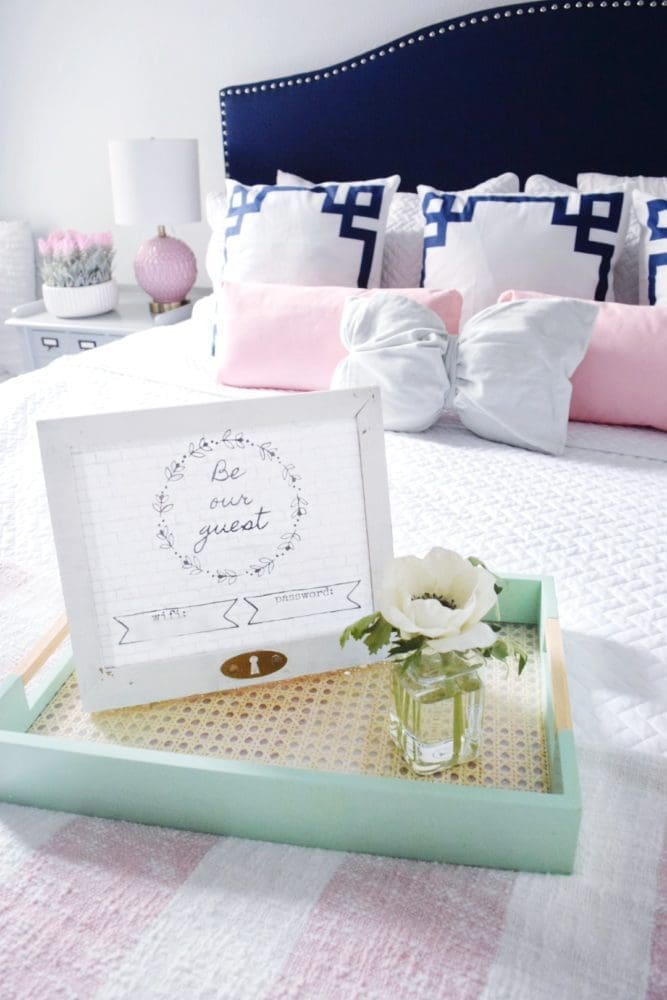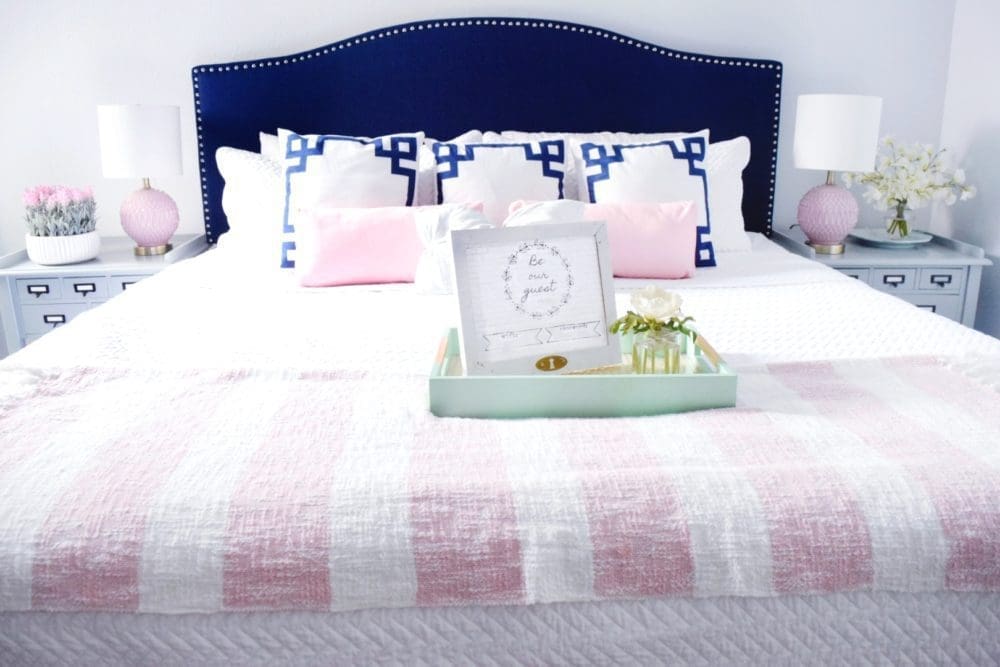 Other great items for your guestroom are adding thoughtful decor touches with your guests in mind. This may include a basket with toiletries, and a tray holding their favorite magazines or books.
Another idea is to create a cute frame with the wifi password for their convenience. (See my DIY wifi frame tutorial here!) The decor in the guest bedroom is all about making your guests for comfortable and relaxed during their stay – while also looking chic and stylish while it's not being used!
CLICK TO SHOP

PIN FOR LATER