Today's Designer Spotlight is on interior and product designer from my hometown in Dallas – Caitlin Wilson Designs. I first discovered Caitlin Wilson on Instagram a couple of years ago, and immediately fell in love! Her chic, southern & sophisticated style is seemingly stunning. Her mixing of patterns and soft color palettes of french blue and blush pinks makes my designer heart skip a beat! Scroll to the bottom to shop my favorites from the Caitlin Wilson collection.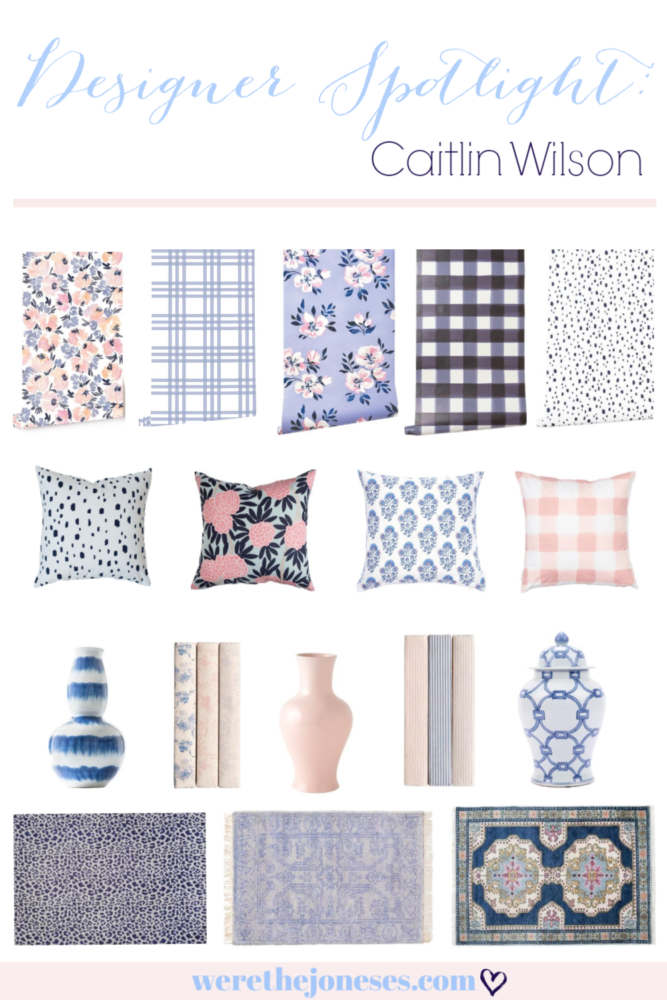 I first discovered Caitlin Wilson on Instagram when I was searching guest bathroom inspiration and ideas. I came across the picture below and was in awe! If you have been here awhile or follow me on Instagram, you know my love for navy decor runs deep. I was drawn to her use of pattern and  textures making it look effortlessly elegant and sophisticated.
Caitlin Wilson Guest Bath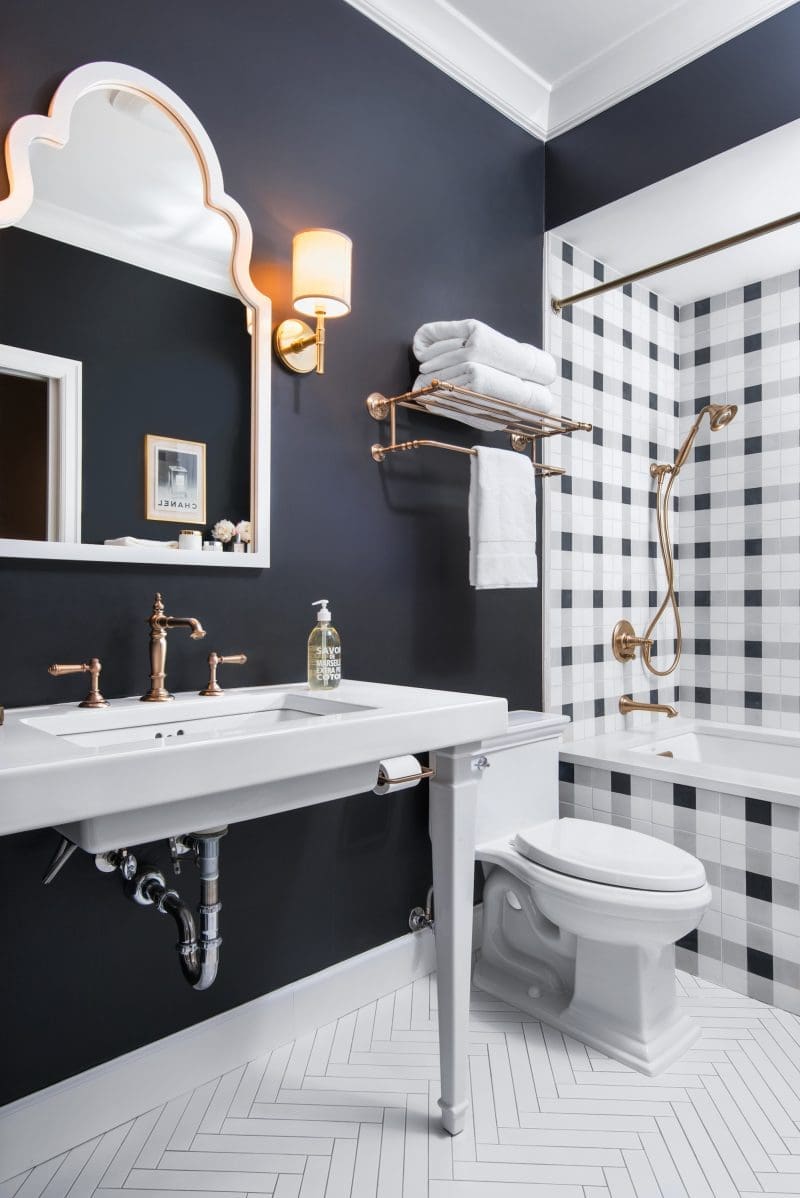 Caitlin Wilson | Photos by Elijah Hoffman
I then started to scroll through her Instagram photos, loving each of her designs more than the next. Her use of signature color palettes of french blues, navy, and blush pinks, mixed with buffalo check and floral patterns is pure perfection!
When I started looking for ideas for Genevieve and Georgia's big girl room, I instantly knew I wanted to use pillows and wallpaper from the Caitlin Wilson collection. I've already purchased a few pillows (Coral Bow Pillow, British Bouquet Pillow, Berry Windowpane Pillow) for their new big girl beds, and I'm currently trying to decide on wallpaper for one focal wall in their bedroom. (current favorites are the Peony Garden in Violet, Peony Garden in French Blue, Pastel Blooms Petite)
Caitlin Wilson Design Laundry Room
One of my favorite interior design projects from Caitlin Wilson is her laundry room in her own home. The periwinkle blue paint color on the cabinets and mud bench, mixed with the black and white floor tile is just draw dropping! Scroll through some of her laundry room photos below to get inspired from this flawless laundry room design.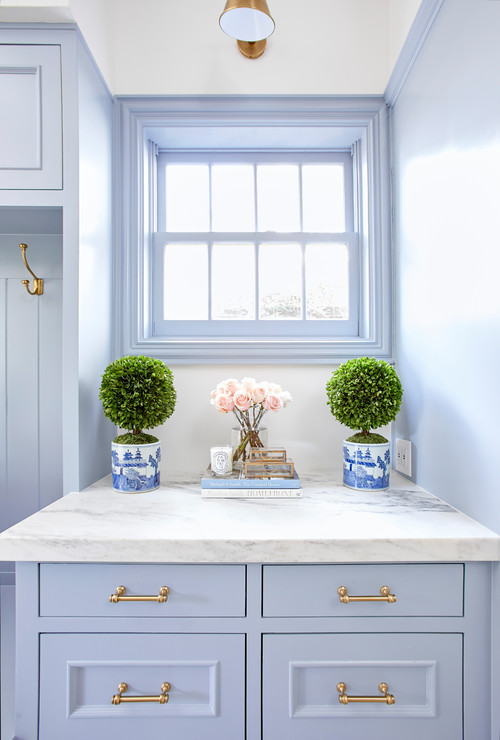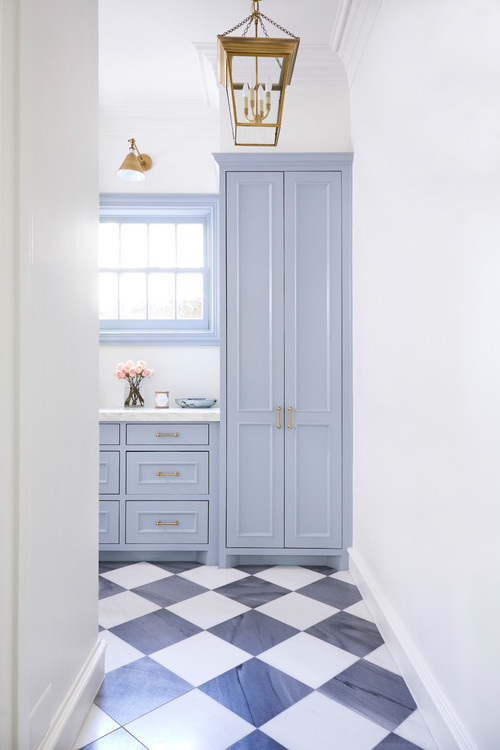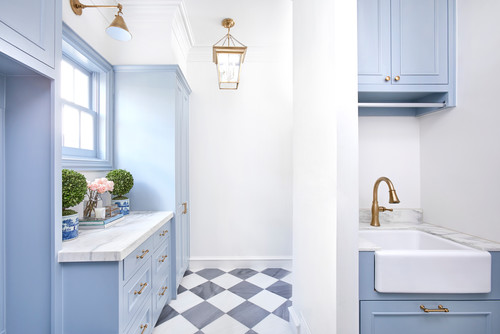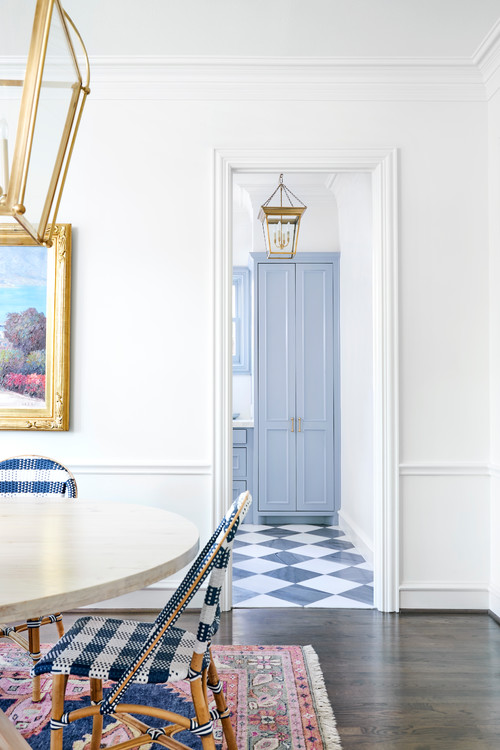 Caitlin Wilson Favorites
All of the products in Caitlin Wilson Designs collection are gorgeous, but I've collected a few of my favorites below! A few of these are items I am considering for my twin girls big girl room refresh project. Which are your favorites?
CLICK TO SHOP


PIN FOR LATER