I'm sharing how I've styled my guest room with a few modern decorating ideas for Valentine's Day, using unexpected valentines day color combos that aren't red + pink! These sweet and suble Valentine's day decorations are super simple to create in your own home and can easily transition to everyday decor items.
Want more Valentine's Day ideas and decorating inspiration? Read my 5 Tips to Surprise Your Loved One for Valentine's Day and  Sweet and Simple Valentine's Day Decor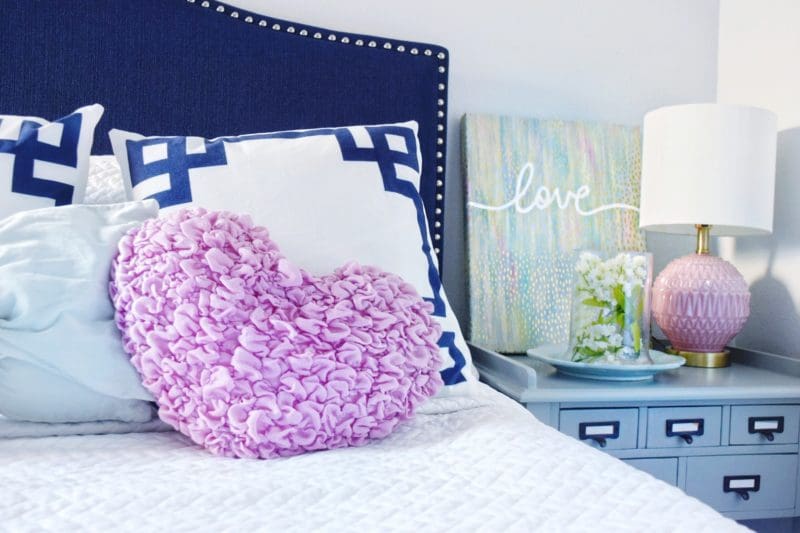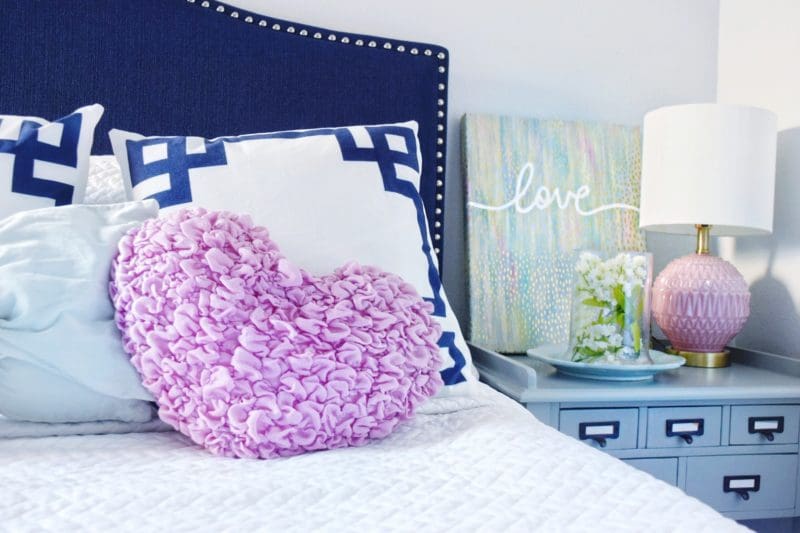 For my guestroom, I wanted to add subtle touches of modern Valentine's Day decor that would flow easily with the current room design. Valentine's Day decor doesn't have to be bright reds and pinks, you can use soft blush pinks and light lavender purples, or even modern black and whites for your Valentine's Day decor in your home.
Today I'm sharing my own modern and stylish Valentine's Day decorating ideas and tips to help you create your own elegant Valentin's Day decor. You can use these as a guide to style your bedrooms, kitchen, living room in a modern and simple way for Valentine's Day. And most of these items are decor pieces that you can style in your home year round!
There are many ways to add modern Valentine's decor in your home that are not too over the top, but add an elegant and festive feel. My three favorite ways to add stylish Valentine's Day decor in my home are textiles and pillows, artwork and wall prints, and trinkets and dishes.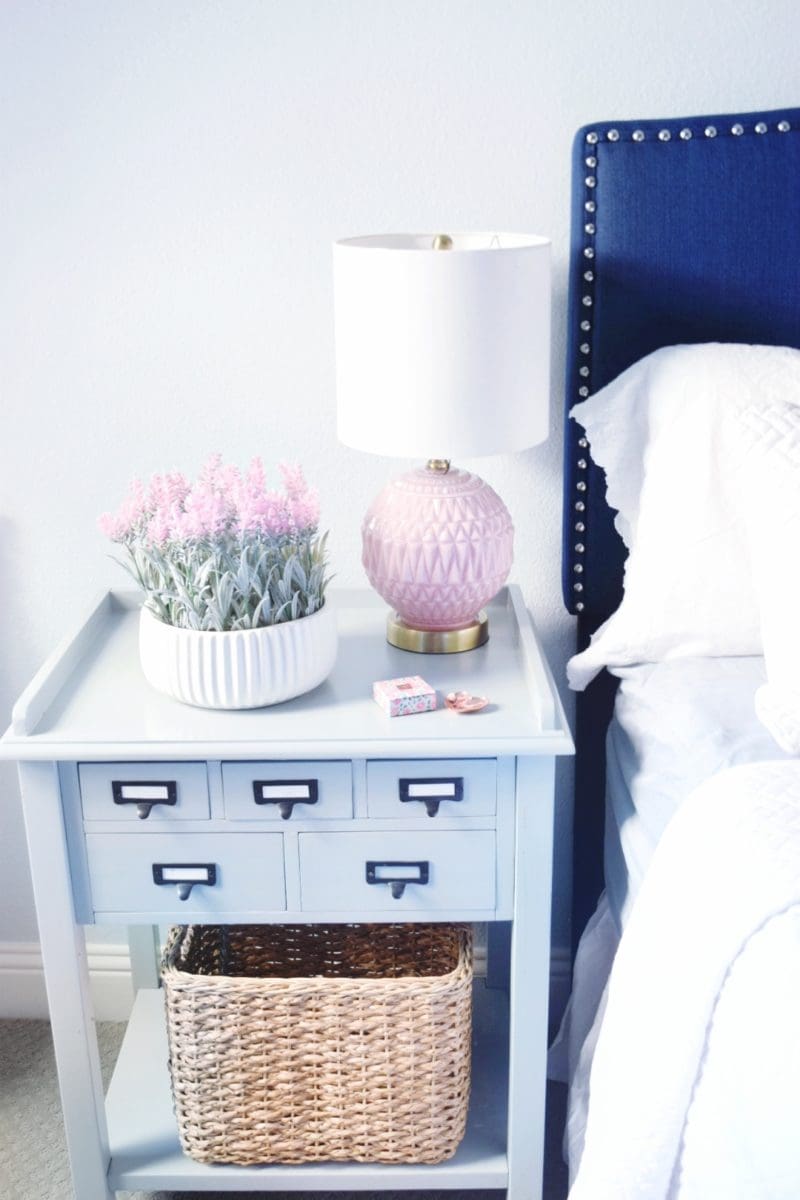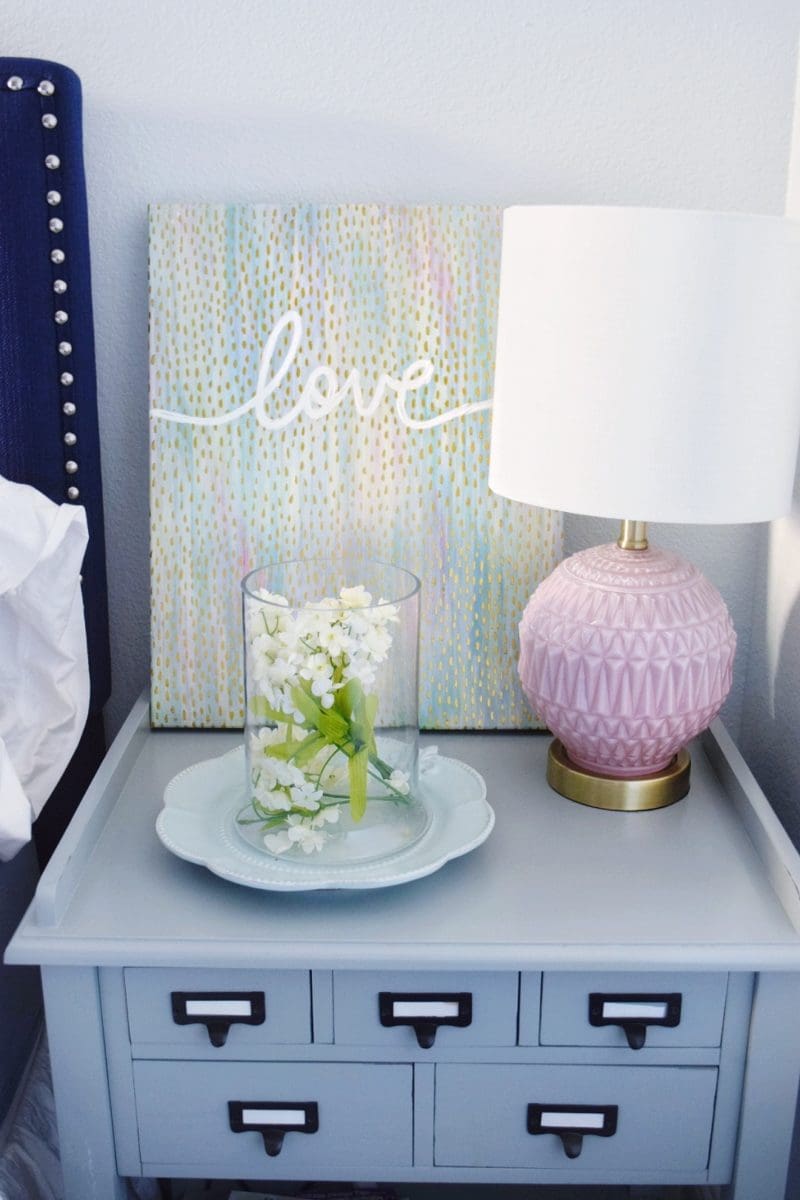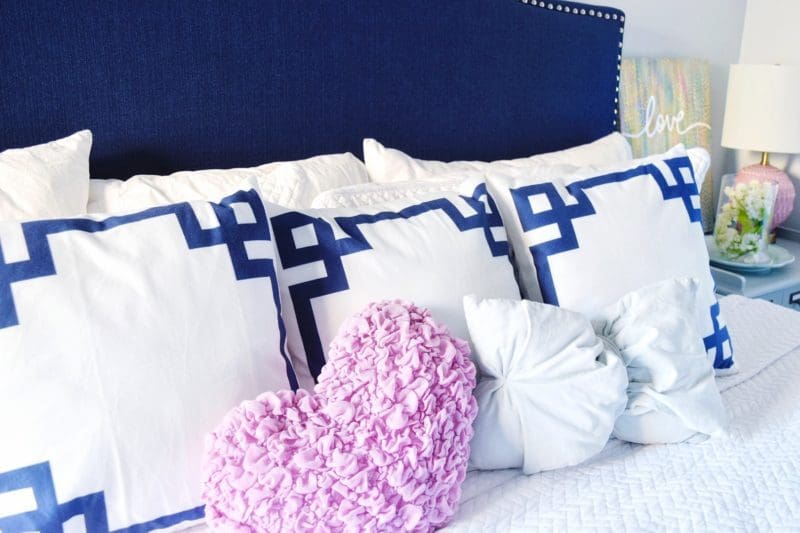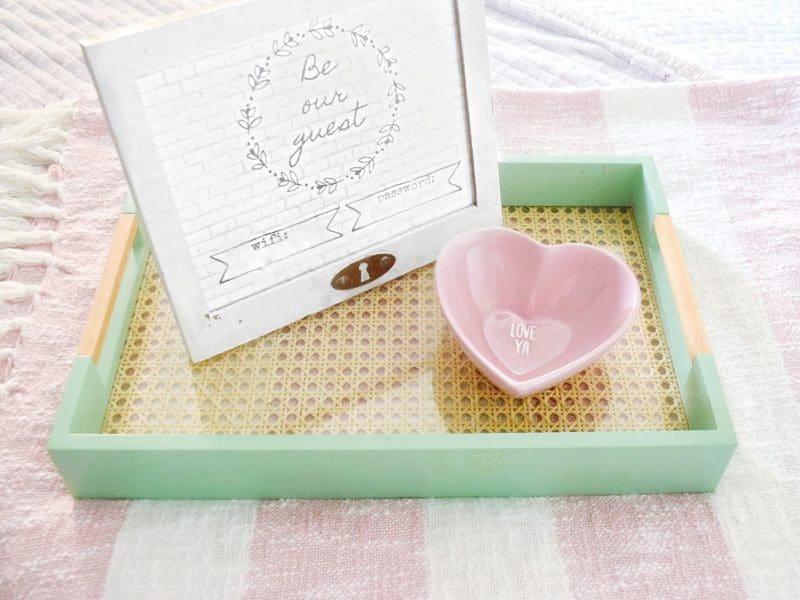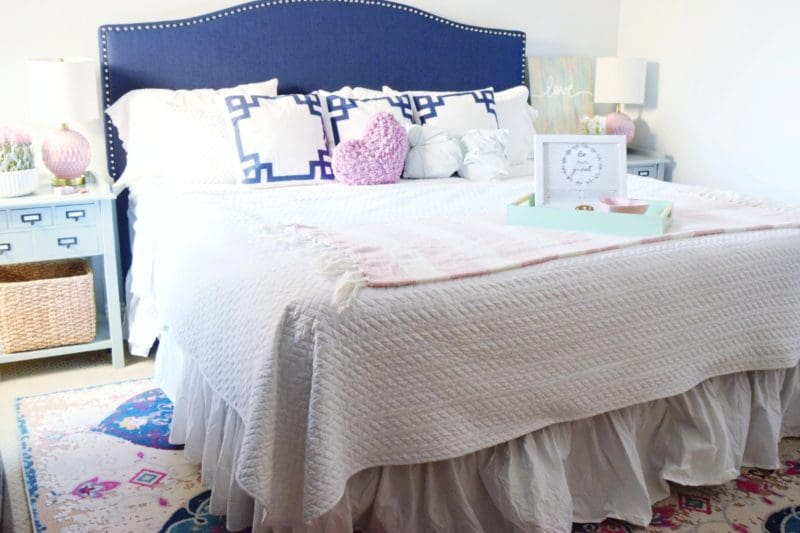 Stylish Valentine's Day Decor Ideas: Textiles and Pillows
One of the easiest ways to bring in Valentine's decor in your home is with textiles, linens and pillows. It can be as simple as a striped pink and white throw blanket draped across the bed or couch, a scripted "love" pillow, or heart shaped shag rug. These items don't scream out "Valentine's Day" and could even be decorated around your home throughout the year.

Stylish Valentine's Day Decor Ideas: Art Prints and Wall Art
Another simple and stylish way to add subtle Valentine's decor is with modern art prints or wall art. It can be a canvas print with the word "love" or a collage of colorful heart shaped art prints. You can choose the style and color that already matches the design of your room to give it more of a cohesive look and feel.

Stylish Valentine's Day Decor Ideas: Trinkets and Dishes
Heart shaped trinket dishes are another stylish way to add simple Valentine's day decorations in your home. I like to put a heart shaped tray on the nightstands in our master bedroom and guestroom, and a heart shaped dish filled with Valentine's candy on my kitchen counter.

These are my favorite simple ways to decorate for Valentine's day, without breaking the bank or going too over the top with seasonal decorations. These subtle decor items are a great way to get in the Valentine's spirit in a modern and stylish way! I hope I've inspired you with my Valentine's decor tips and ideas, share with me in the comments ways you like to decorate for Valentine's day!