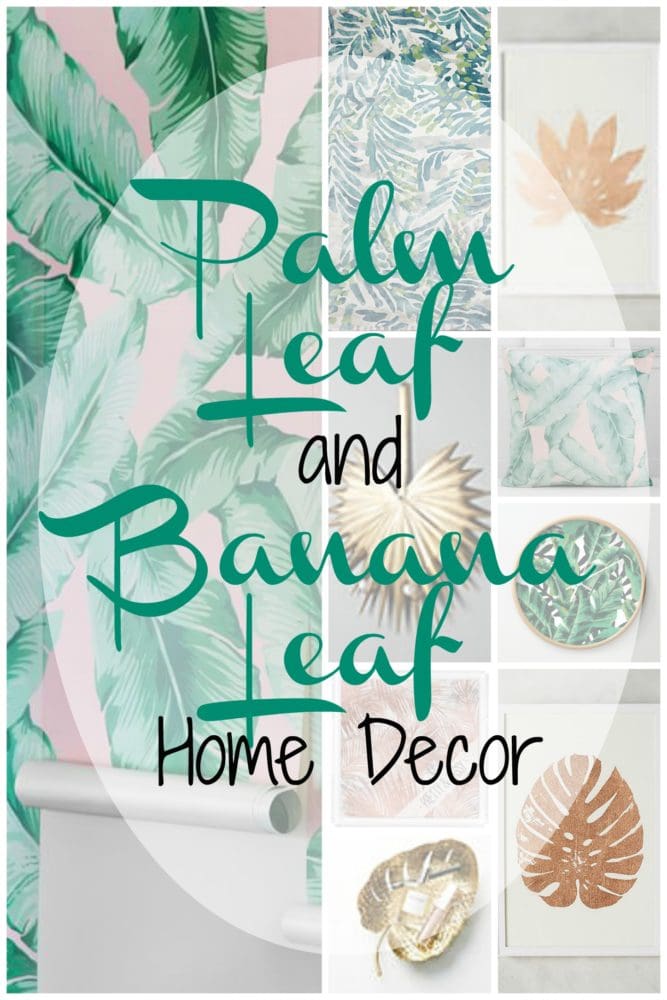 Happy Monday Yall!
I'm excited about these mood boards I created over the weekend – my love for palm leaf and banana leaf prints and decor!
I've seen banana leaf and palm leaf prints pop up a lot lately in the fashion world, especially on bathing suits which I just love for Spring and Summer!
And normally what is trending for fashion makes it's way to trending in home decor too!
(Speaking of, Did yall catch my Spring Tassels Trend post?)
Have yall seen all the cute home decor items that are out right now with these pretty and feminine tropical leaves?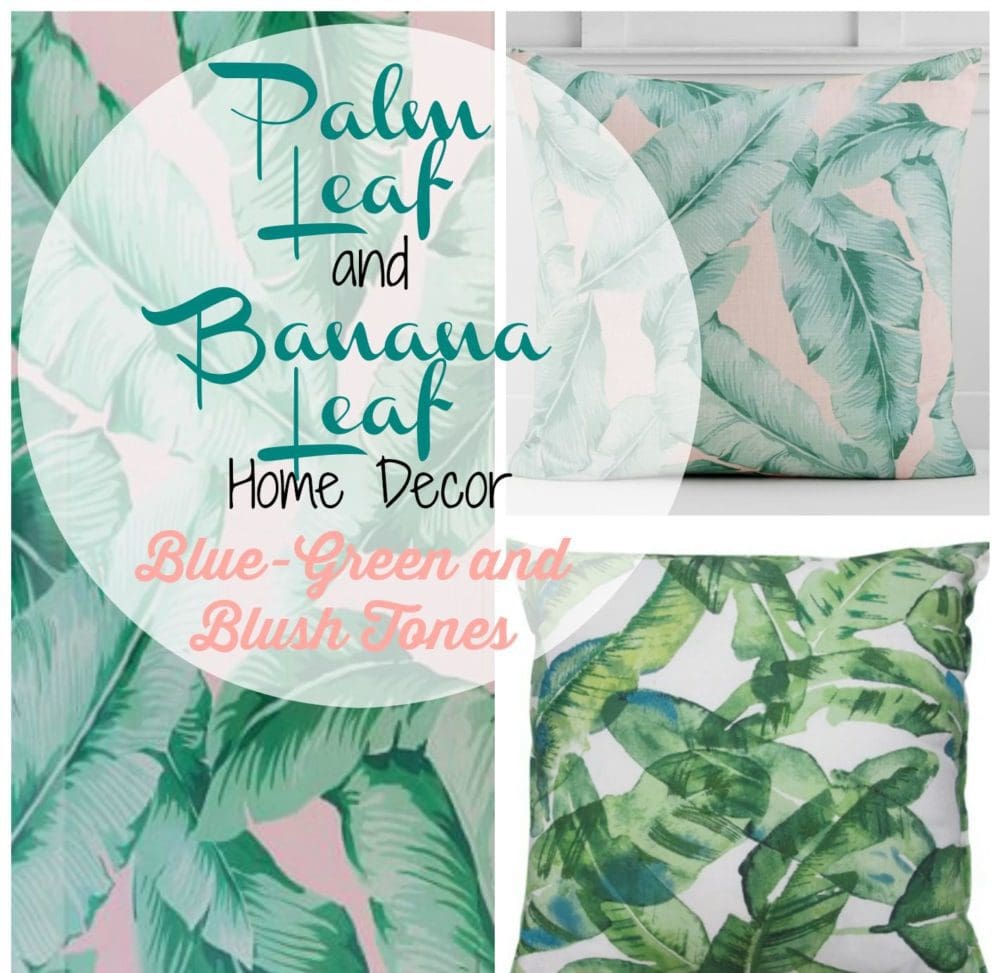 I usually am not drawn to bright and true greens for home decor, and usually if I decorate with green tones I get things that are a little more muted.
But I'm gushing over all the things I've seen lately with leaf prints that have these gorgeous blue-green tones in them! I think it makes it much more feminine, which is more my style!
I was flipping through a Pottery Barn Teen catalog the other day and I stopped in my tracks at the CUTEST banana leaf wallpaper.
I tore it out to keep in one of my many future decorating inspiration folders, and starting thinking immediately where could I use this wallpaper in my house??
I searched around the internet to see what else was out there and even found a few more feminine palm and banana leaf wall papers that I love! Here are a few of my favorites:
PALM AND BANANA LEAF WALL PAPER
THE EMILY & MERITT PALM LEAF SURESTRIP WALLPAPER
Banana Leaf Removable Wallpaper
Watercolor Tropical Palm Leaves Removable Wall Mural
Tropical Palm Tree Pattern Peel and Stick Wallpaper
I started brainstorming ideas for where I could use this wallpaper and I started thinking it would be perfect for a tropical themed bathroom!
Maybe on just one wall, to be a backdrop behind the bath tub…What a pretty view to look at while relaxing in the tub after a long day.
Now, all I gotta do is convince the hubby we need this in our master bath…lol…we'll see if I can convince him to get on board!
Until then, I'll keep day-dreaming up a tropical-chic oasis for my master bathroom!
[bctt tweet="A tropical oasis for any room with palm leaf and banana leaf home decor trends!" username="werethejoneses"]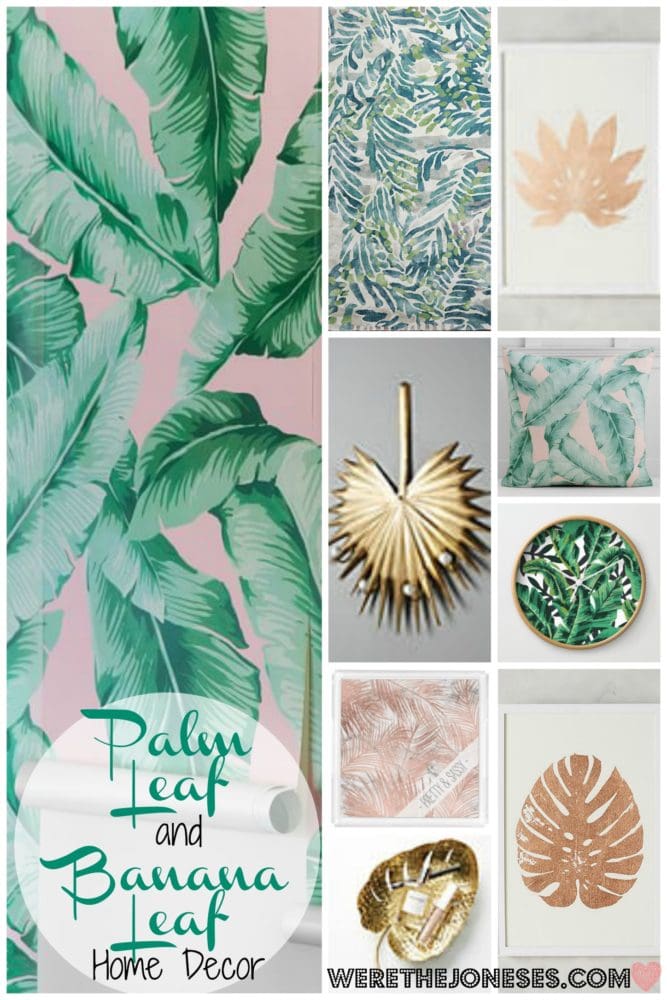 Are yall loving the palm and banana leaf prints and wallpapers?
Where would you decorate with these prints in your home?
Happy home decor day dreaming friends!