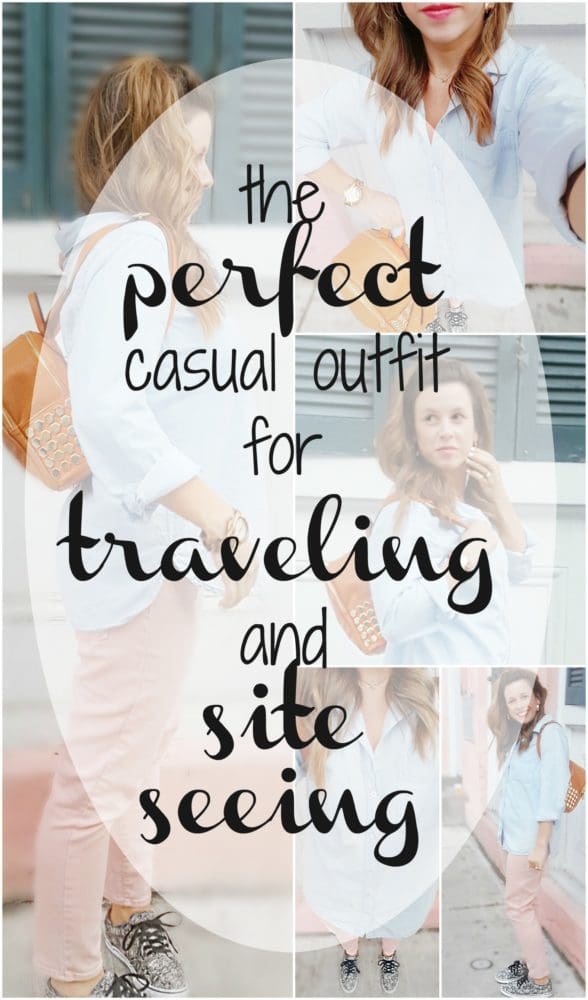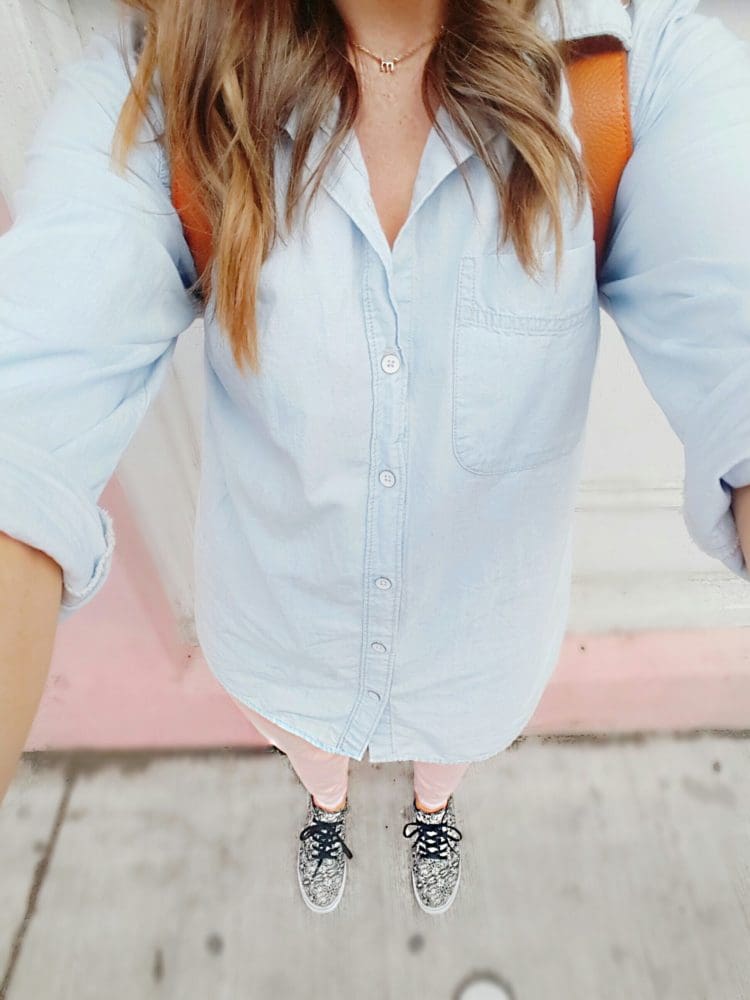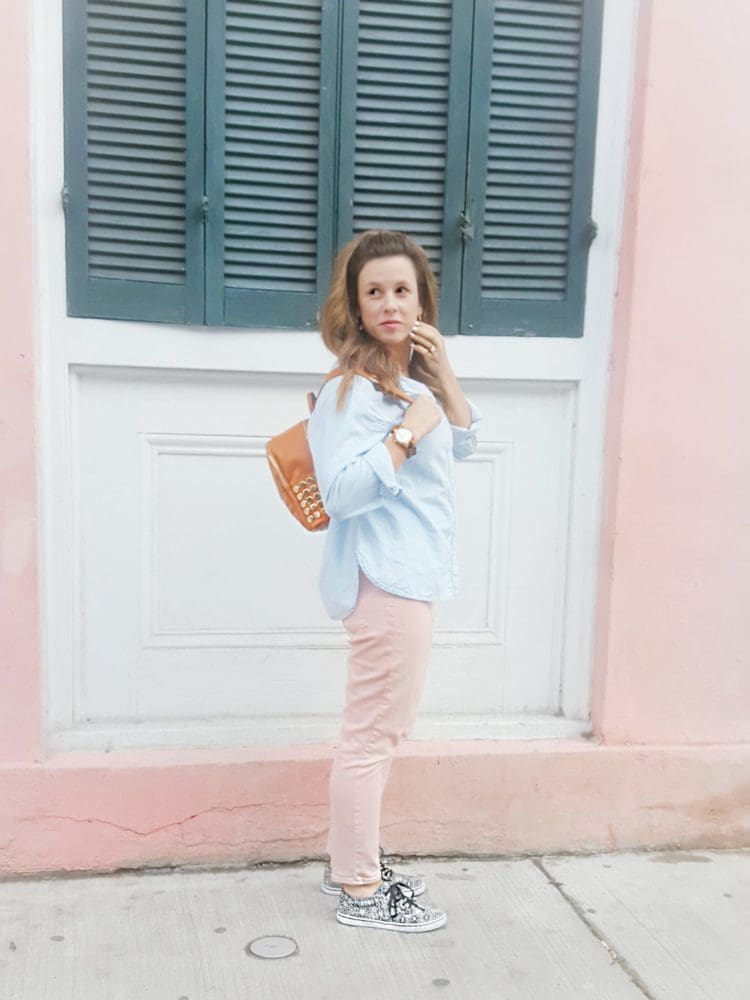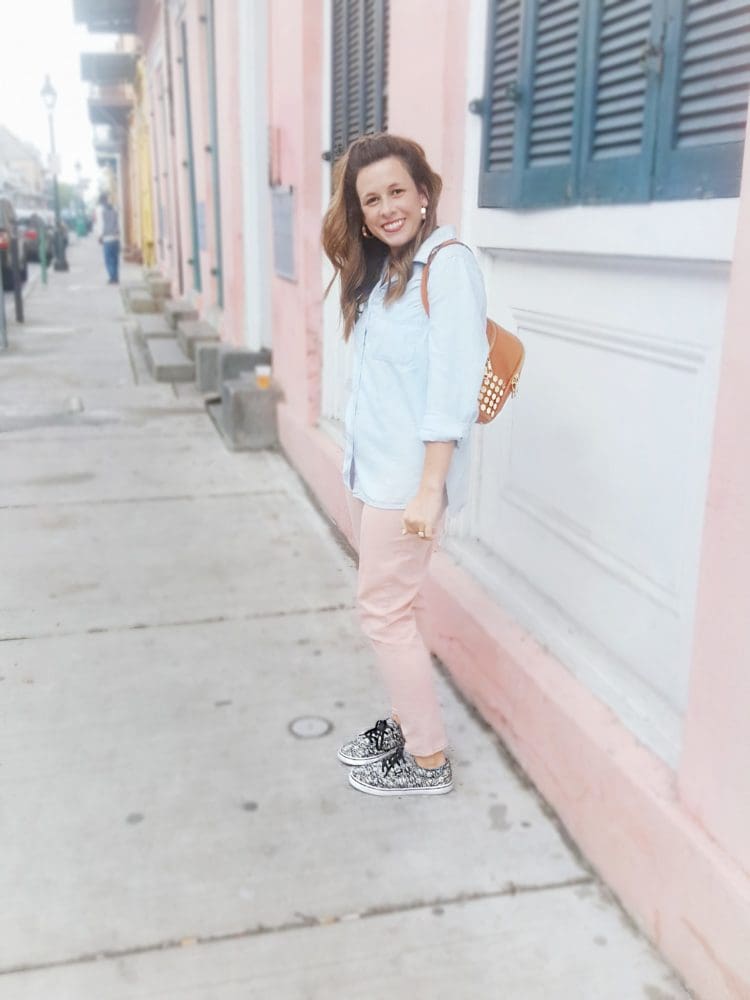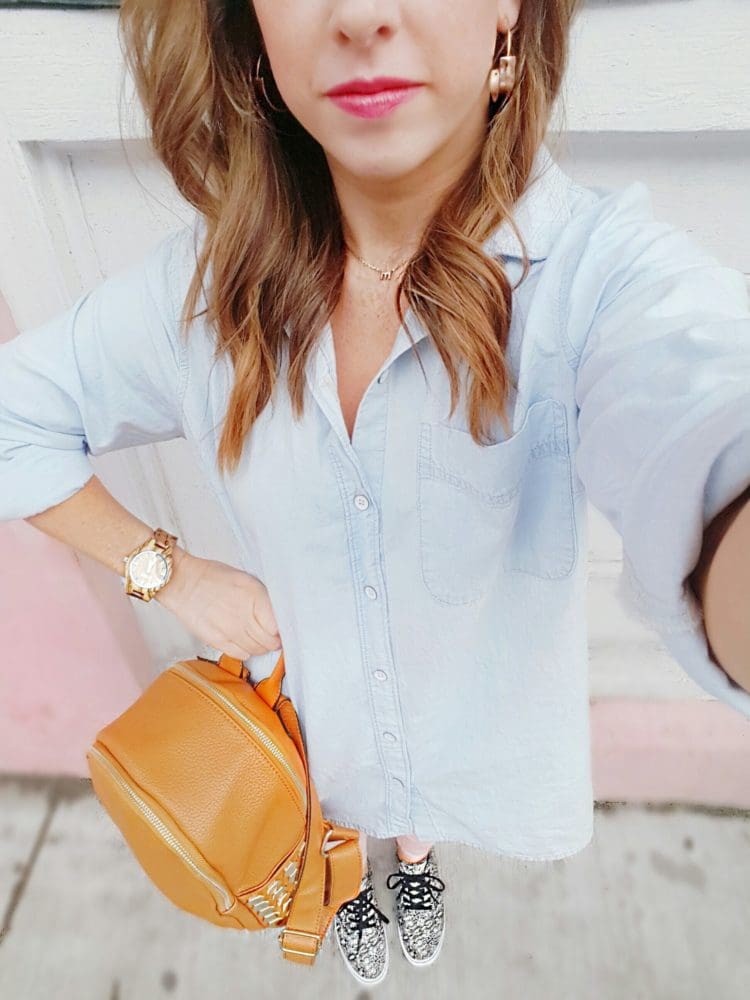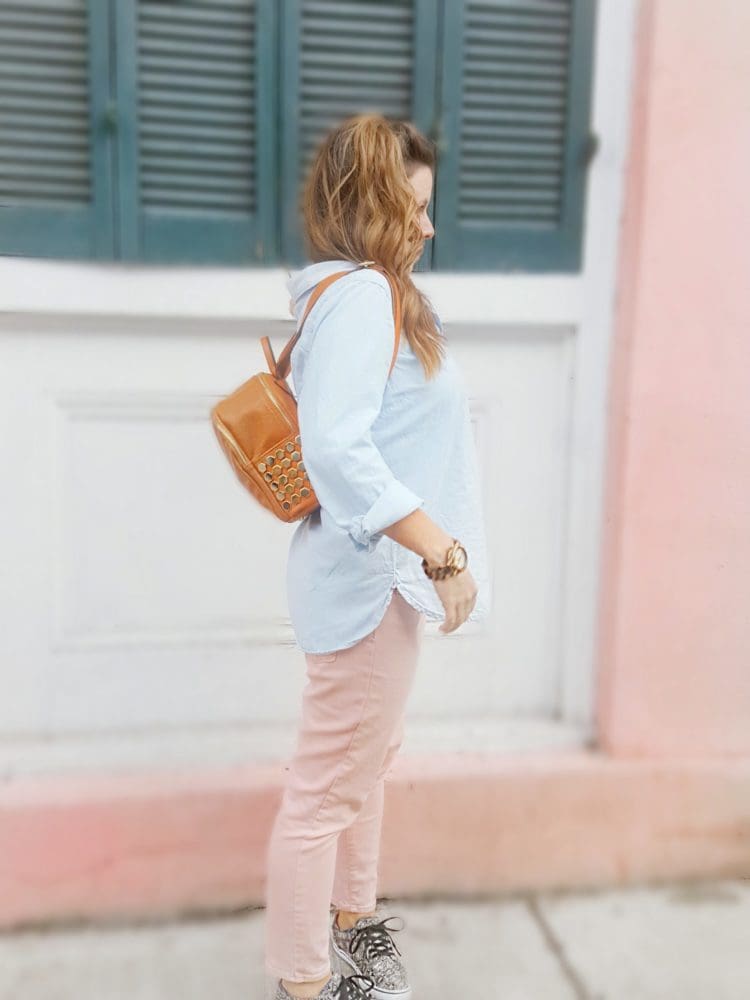 Happy LATE Night Friday-Eve!
So I meant to share this outfit from NOLA right when we got back from our trip, but ya know…mom life.
I am slowly getting better at posting on the blog more regularly, but man is it hard to stick to a schedule! If you are a fellow blogger with kiddos pretty please teach me your ways…lol.
In all honesty, it wasn't just my favorite site seeing outfit, I've literally been LIVING in this chambray denim button-up for the past month! I think it is the softest shirt I own!
I'm pretty sure the moms at school probably think I don't own another shirt, because I'm wearing it everyday, lol.
But seriously, I love to wear it by itself, and also as a second layer over a casual tee, or even tied around the waist.
Can we say, hello 90s trends!
And it was my favorite clothing item I took with me on our trip to New Orleans. I brought it on the plane to wear over my t-shirt when it got cold, and I wore it site-seeing on one of the days a cold front came through.
I'm also pretty obsessed with these blush colored jeggings – they are so comfy and are high-waisted, which is now a must in my denim search. I also LOVE this cute mini backpack my best friend Elise bought me for my birthday!
Can we say, more 90s trends…And I'm loving them!
It was the perfect bag to carry around while walking around the city. This one is from TJ Maxx, but there are SO many cute mini backpacks out right now, while searching for a few similar ones online I found this adorable one with the sweetest floral design that I think I just might have to get!
One can never have too many bags, am I right??
I also have been wearing these shoes around the clock, they're so comfy and I love how they have a cute design to make them pop!
[bctt tweet="My favorite clothing purchase this Spring! The PERFECT Chambray Denim Shirt! " username="werethejoneses"]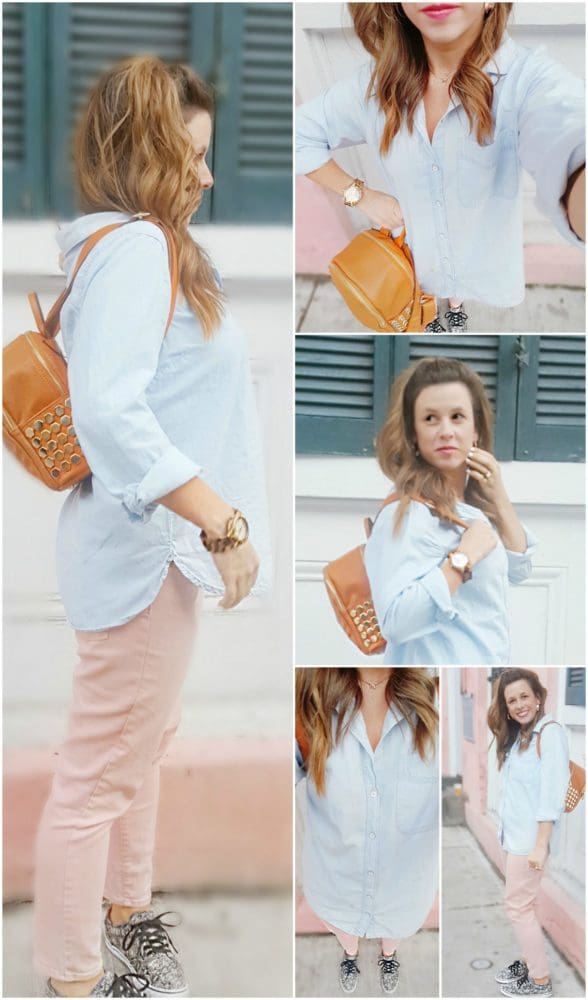 So if you see me at my kids' schools or out running errands, or even in the airport I'm probably wearing some variation of this outfit, ha.
What are yalls favorite errand-running, school drop-off, casual traveling outfits right now?