This post is sponsored by Simple Human but all opinions are my own.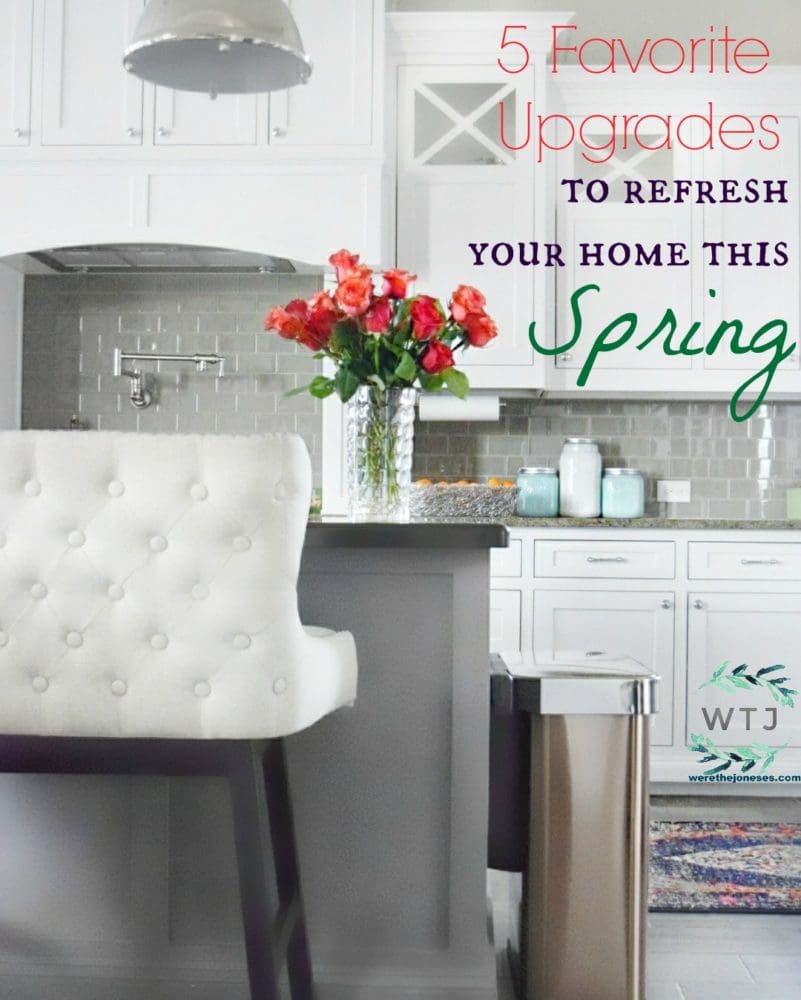 It's officially Spring!
There's something about Spring time that brings a sense of new beginnings and fresh starts.
I find myself drawn to the outdoors wanting to plant in our gardens and soak up some much needed Vitamin D.
I also get an urge to freshen up our space inside, brighten up and refresh our decor, and adding flowers and plants to bring nature indoors.
Part of this freshening up also brings the Spring cleaning phase of clearing off countertops, re-organize cabinets, and decluttering the items that have accumulated and still lingering around since the holidays.
I usually focus on my kitchen when I'm in a refresh and declutter mode. If my kitchen is neat and tidy then my house feels at peace. Anyone else feel that way??
One of the ways I like to freshen up a space is to clear off counterspace and only leave essential items on the counter, to help make the area look more clean and streamlined.
Another way is to bring in new colors and textures through pillows, curtains, or rugs.
I've gathered up my 5 favorite upgrades I've added to our space to help refresh our home this Spring.
Simple Human Trash Can
When in Spring-cleaning and decluttering mode, the most essential item is something to hold all the trash in right??
And there's not a more sleek or stylish option than the Simple Human trash cans.
Not only are they super stylish (hello rose gold trash can!) their functionality is what won me over.
Simple Human has a wide variety of sleek and modern trash cans, but my favorite is the motion and voice censored can. If your hands are full or dirty all you have to do is wave in front of the top of the can, or you say "Open Can" and it opens!
Genevieve and Georgia are pretty fascinated by this new item in the kitchen, and are even excited to throw their trash away after meals! Pretty much a win/win in my book!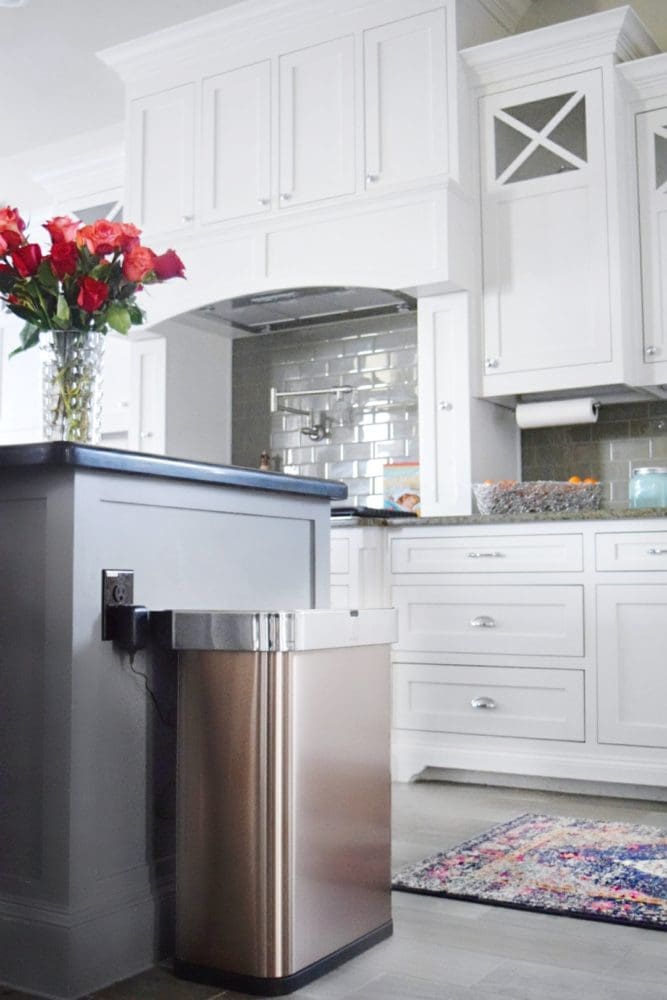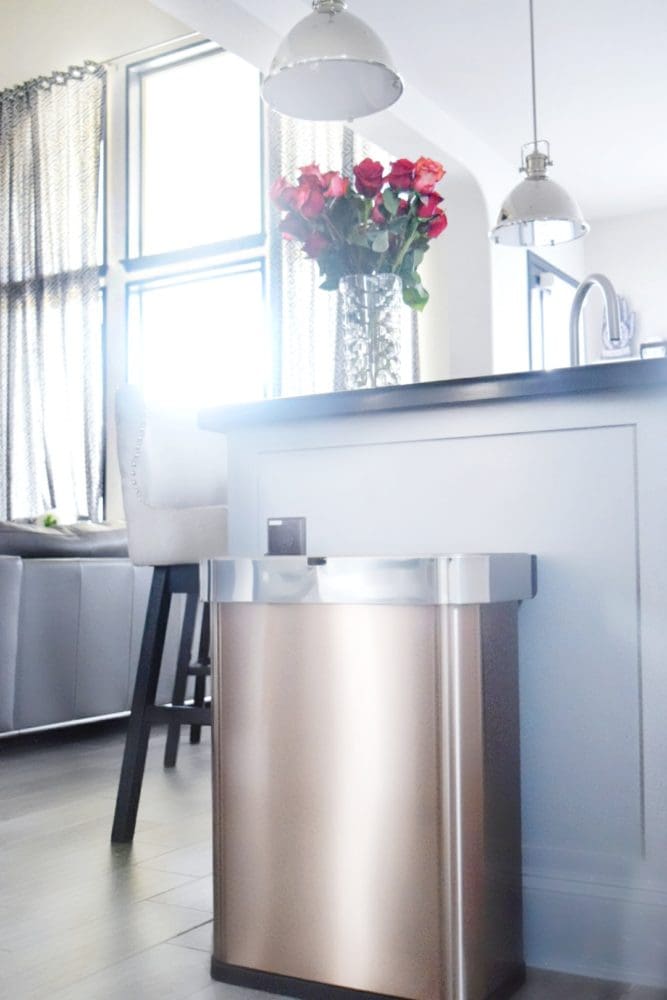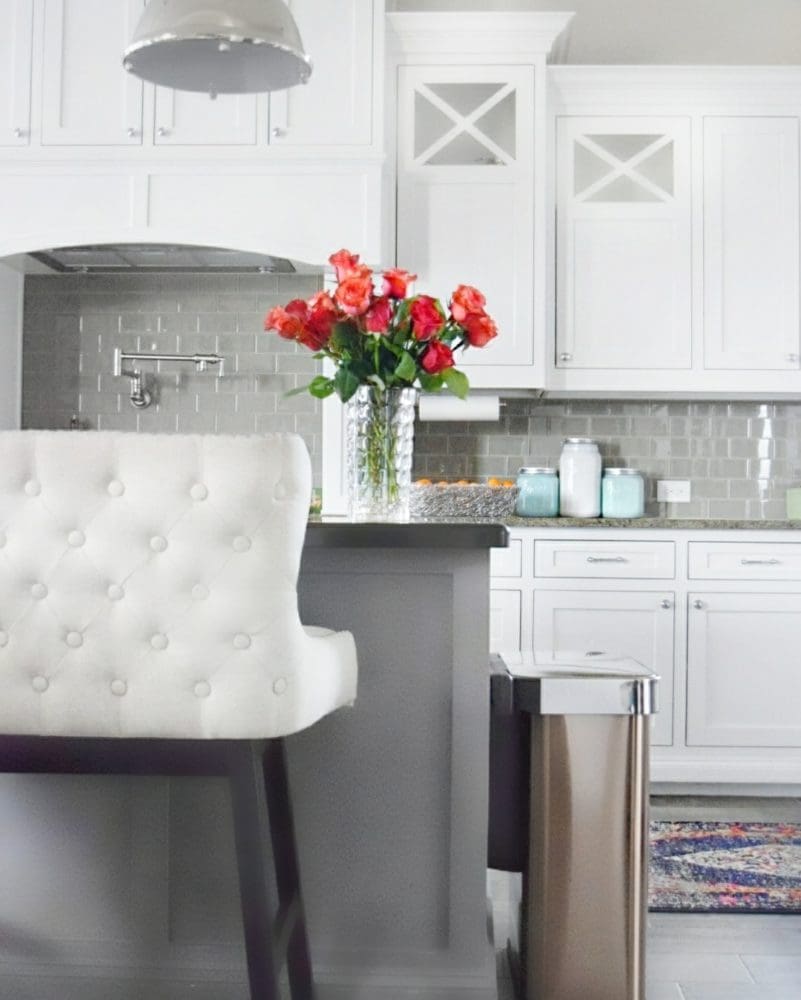 Simple Human Soap Pumps
The Simple Human soap pumps are also sleek and modern in their looks, but again it's their functionality that won me over.
We have the foam sensor pump which is motion censored so you don't have to touch the pump. They also have the rose gold option to match our trash can.
I love that the kids can easily wash their hands with this soap dispenser and I don't have to worry about them getting enough soap or not being able to work the pump. They simply put their hands under the dispenser and it automatically puts soap in their hand. They think it's pretty magical!
I also love that I can have my countertops clear of various kid hand soaps, regular soaps and just have the one stylish soap pump that the whole family can use. Our kitchen island counter is now neat and tidy and decluttered. Another win/win!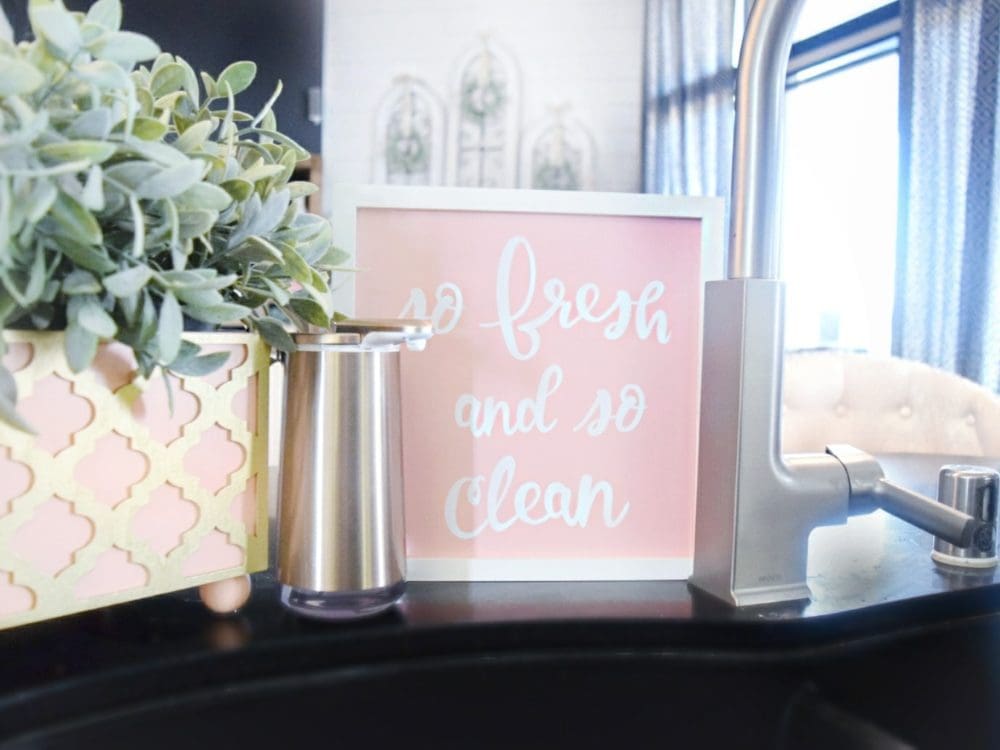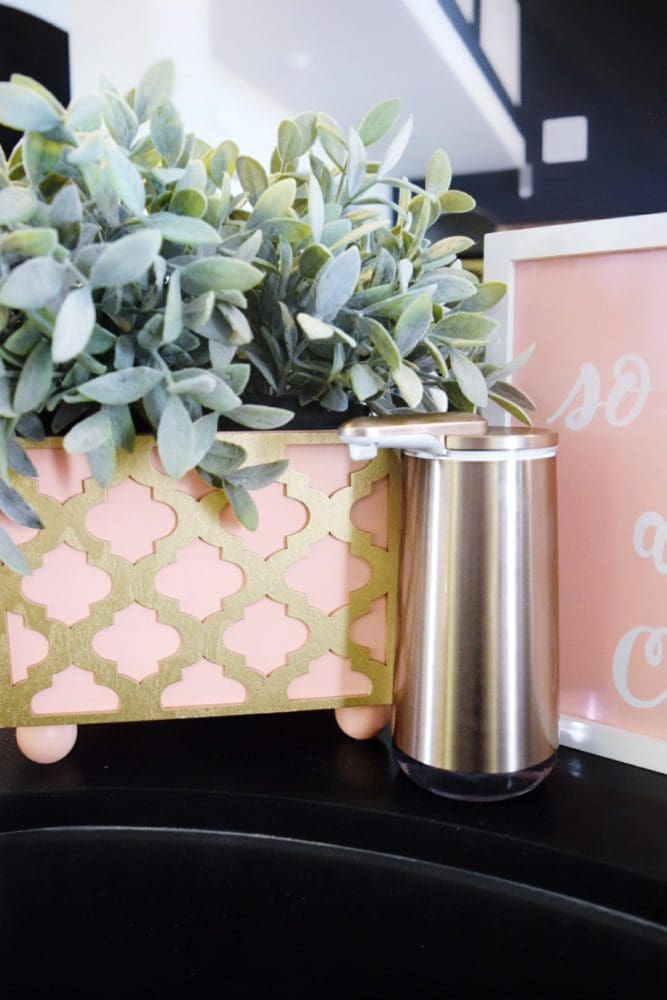 Kitchen Stove Pot Filler
This kitchen item we added when we built our house, but if you have the capibility to put one in, I highly recommend it!
Not only is a pot filler convenient when your cooking on the stove (no more carrying super heavy pots to and from the sink) it's one of my favorite decorative items in our kitchen. It's like a kitchen appliance statement piece! It's the centerpiece of our kitchen, and even though it's a small item it automatically takes the room up a notch from builder-grade kitchen to chefs kitchen!
You can find pot fillers at lots of online retailers, I've gathered up some of my favorites below.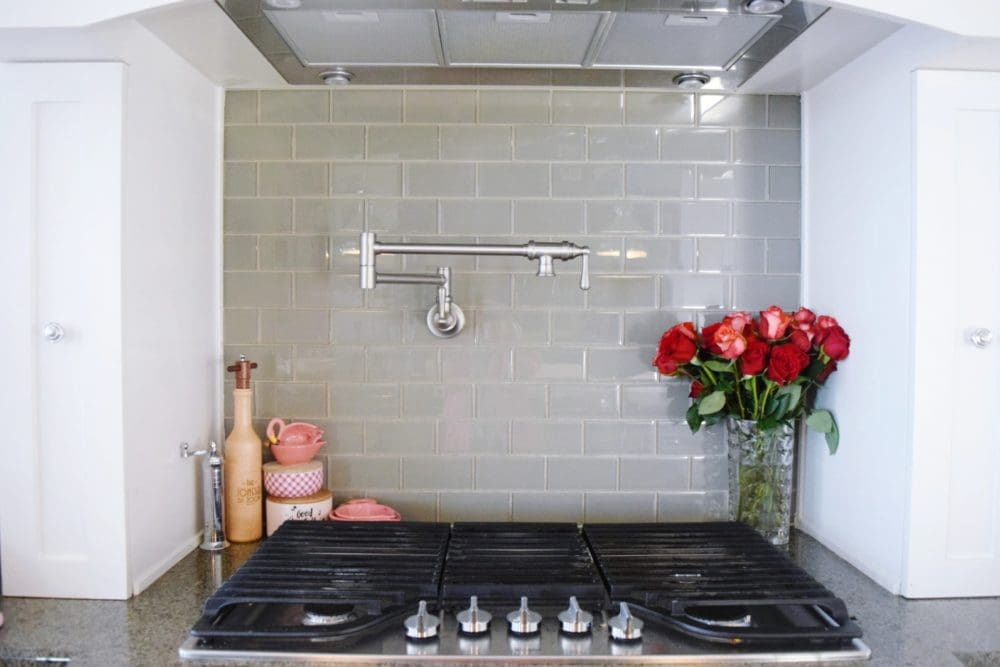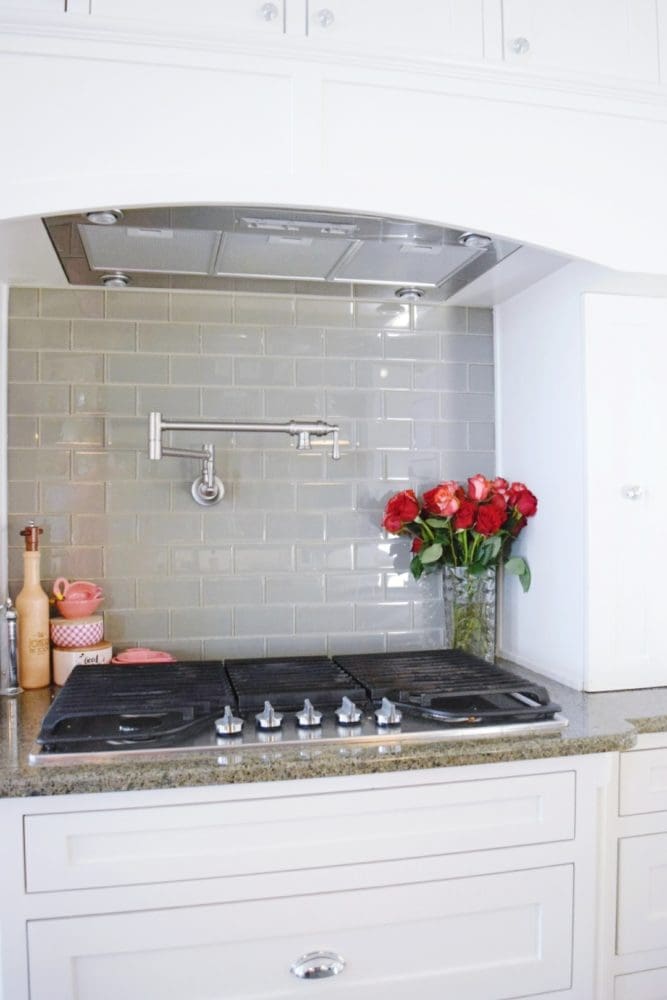 Wall Mount Paper Towel Holders
Now this may not seem like the most luxurious upgrade, but it has cleared up so much counterspace since we got them.
We bought two hanging wall mount paper towel holders and it has made such a difference with  keeping our counters clear.
We have three messy kids, and there is always a spill or a marinara-stained face to wipe off. We would have 3 or 4 rolls of paper towels spread across the kitchen at any given time, and then someone would steal all the rolls for another room, and then another one would get opened.
Now that we have designated spots for the paper towels there's less clutter on the counters and we have two areas where they can easily be reached.
They are easy to hang and are simple and modern in design so they're not an eyesore.
I've gathered some stylish hanging paper towel holder options below!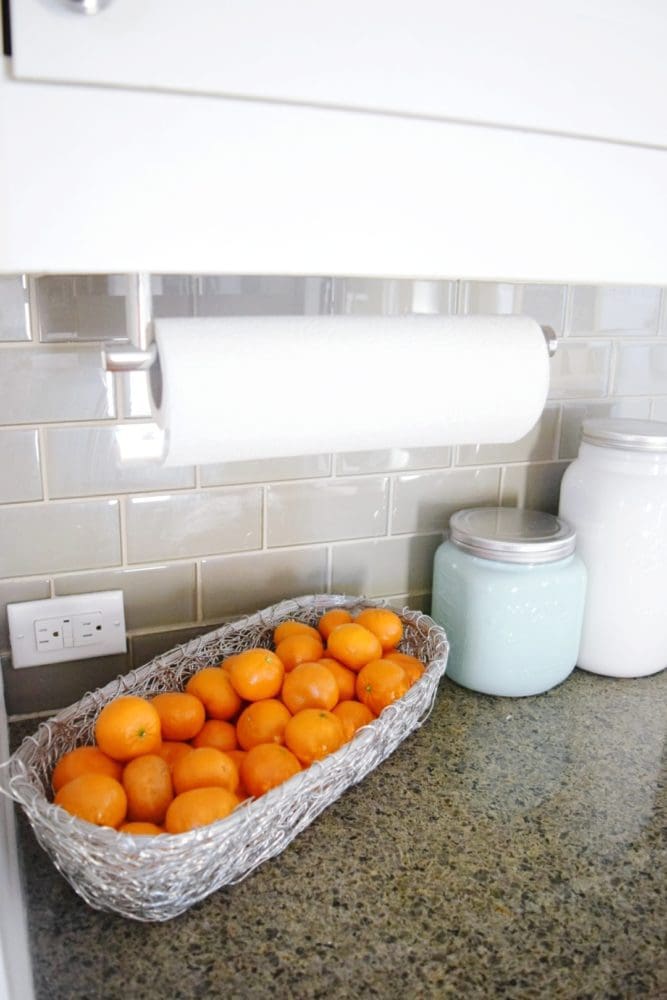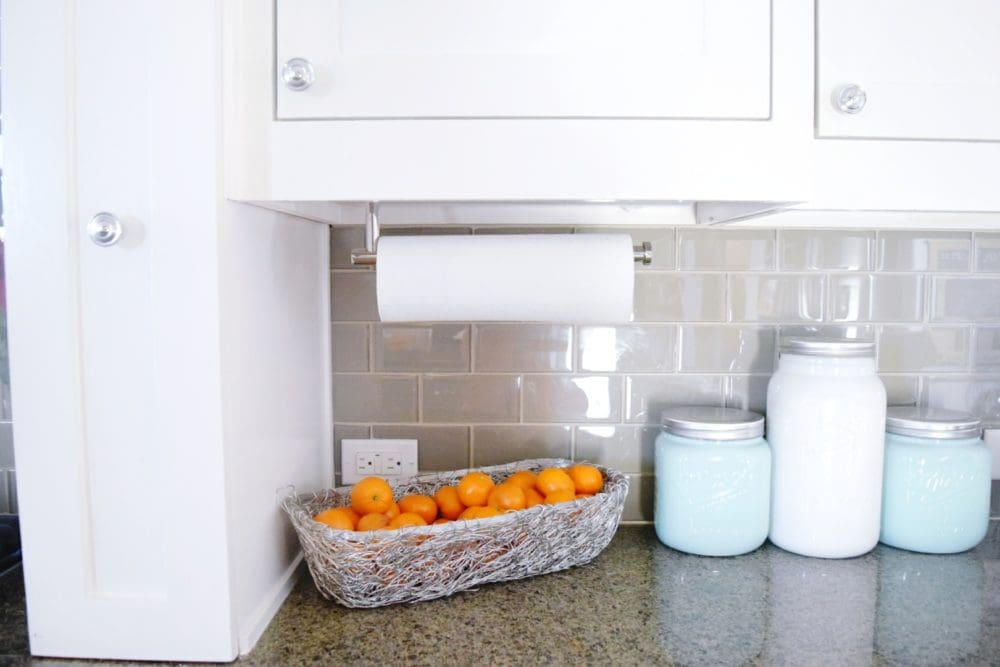 Rugs
To refresh and brighten up a space I love to add new patterns and textures. In our kitchen I added three new rugs  to give the room some much needed color and pattern. Our kitchen is really long and adding the three rugs helps break it up and not look so stark. By choosing the same pattern on each rug it keeps the space streamlined and not too busy.
Below are a few of my favorite rugs we've added over the last year to help brighten up rooms in our home!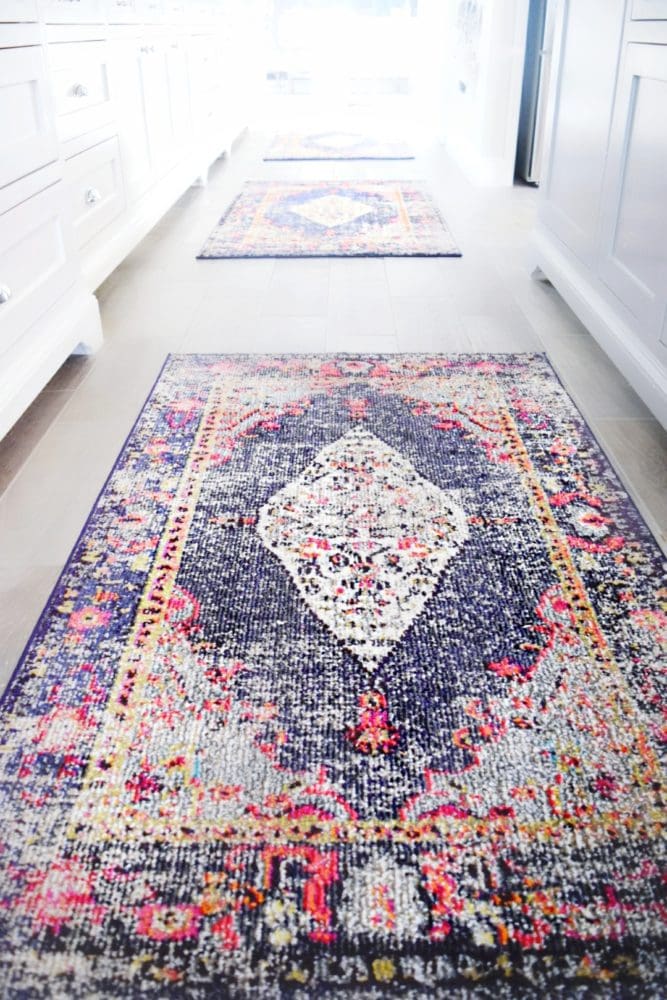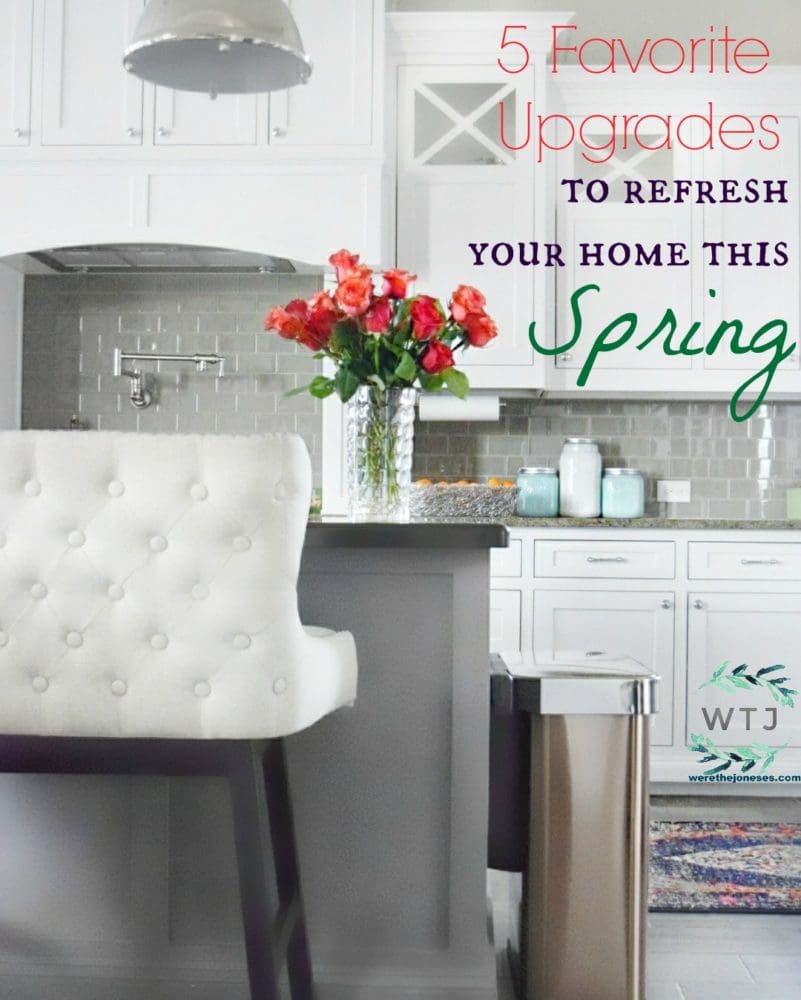 What are your favorite was to spruce up your space for Spring? Do you have some favorite home upgrades that you just added to your house? Let me know what they are below!
Happy Spring refreshing!