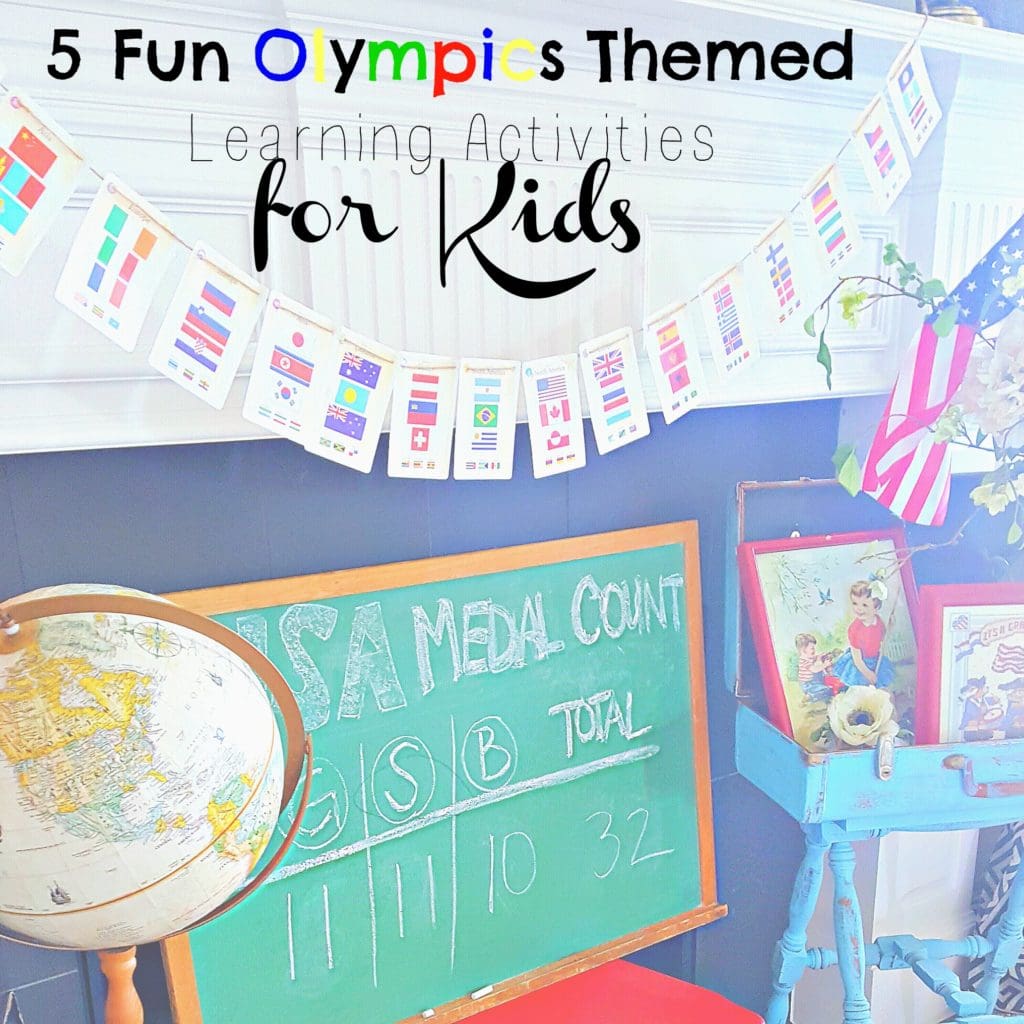 When my sister and I were little we LOVED watching the USA gymnastics. My favorite memory was watching the 1996 team, I wanted to be Dominique Moceanu so bad! We were SO into being like the USA gymnastics team, my dad built us a wooden "balance beam" that we put in my room and made up our own routines on and choreographed them to music! (There's even VHS home movies that show off our big performances…in neon leotards and all!)
If ya'll were anything like me and loved the "Magnificent Seven" from the 1996 Olympics, this article was fun to read to reminisce and also compare with this years' team.
Cade has been SO into watching the Olympics, it's like a late night treat for him to get to stay up late and watch the Primetime Olympics every night! It's been a great motivator the last few days! (Cade eat all your dinner and you can watch swimming tonight, Cade go brush your teeth and get your PJs on and you can watch the beach volleyball tonight, Cade go clean the ENTIRE upstairs and put away ALL of your toys in the gameroom and you can watch the Olympics tonight!) Ha that last one was a joke…
Side Note: Anybody have advice for teaching 4 year olds to clean-up their toys??? Because we've tried about EVERYTHING and nothing seems to stick!
We've been just Olympic obsessed in the Jones house and I think it's such a great opportunity to teach kids about the world, diversity, geography, healthy competition, and patriotism to your country! We've started doing lots of fun activities while we watch (to keep Cade entertained! 4 hour long soccer matches is a LONG time for a pre-schooler to sit and watch!)  He's had so much fun interacting with the sports we're watching, spotting the USA flag and searching for other countries flags, and finding all the competing countries on the map!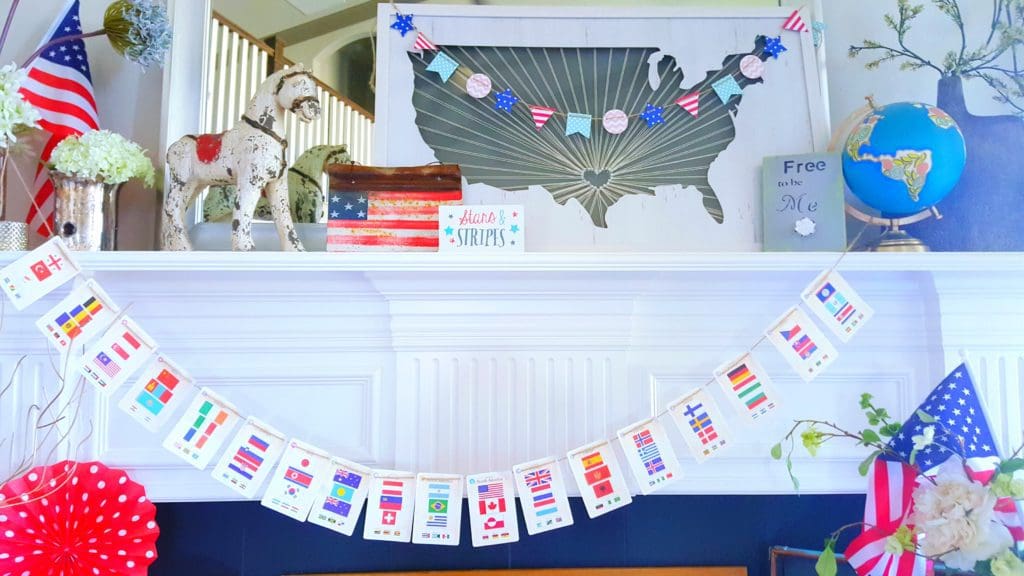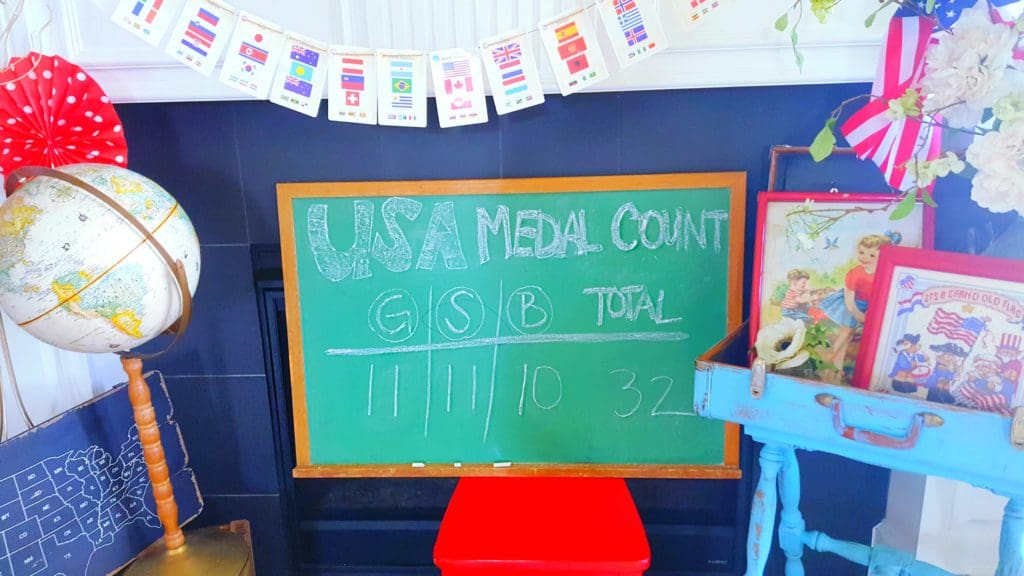 Here are some of the fun activities we've been doing at home to help make watching the Olympics with your kiddos a super FUN learning experience!
Countries on the Globe
I got this antique globe  a while ago from a vendor's booth in our store. It's not the most kid-friendly globe, but Cade has loved playing with it! I first showed him where Brazil is and then Rio de Janeiro so he could see where the Olympics are being held. Then we found Texas so he could reference how far away the Olympics are from us. He also loves finding the countries on the globe that the USA is competing against. When we watch swimming, we'll pause the TV right before the swimmers are about to race when the show all the flags in each swimmer's lane. He'll then go over to the globe and I'll show him where those countries are.
When I was little, my parents got me a globe that teaches you about all the states, the capitols, countries, etc. I loved it and I learned so much from that globe! I remember I used to play teacher all the time and I would "teach" my glass about geography using that globe. I think I learned more about world geography from that interactive globe than any class I ever took! Since Cade's been into learning about other countries, I was wondering if they still sell interactive globes like the one I had. I went on Amazon and found this one, this one and this one for kids!
Flags of the World Flash Cards Banner
I bought these flash cards the other day to help Cade learn about all the other countries and their flags. While watching any of the sports in the Olympics, Cade will see the flags of the country on the TV on who's competing in that sport, and then he goes to find that flag on the flashcard. We started making it a race on who can find a countries flag the fastest! Well with my typical 4 year old mess-maker, all those flashcards were getting thrown around all over the living room, getting torn and we started losing some of the cards. So I decided I'd make a banner with all the flashcards so they don't make a mess and get lost! Plus it's makes for a pretty cute mantle display! Win/win! Now, Cade goes up to the banner and can see all the flags displayed and can find the countries he's looking for. It was also pretty simple to make, all you need are some flag flash cards, jute twine and a whole punch!
World and USA Map Puzzles
I'll sometime buy puzzles at the dollar store that I know are going to get ruined the day I bought them, but mostly I like to buy puzzles that are good quality and that my destructive boy can't break! One of my favorite brands is Crocodile Creek and they make great map of the world and map of the states puzzles for kids.
Chalkboard with metal counts
Another activity we've been doing with Cade is updating the medal count. He's been real into adding and subtracting lately (I don't think a day goes by without him asking Bryan and I random math questions, like "What's 5+13?" "What's 9-3?" "What's 129232094-2?") He's had fun writing the numbers on the board and then we'll help him add them all up for the total medal count. This is an old chalkboard I bought a long time ago at an estate sale and it has pen marks and other stains that I can't seem to remove but I love that it has a vintage school house type feel!
Swimming Pool Games
He's so into the Olympic swimming right now, whenever we get into the pool it's all he can talk about! We've even been trying to teach him about the other types of swimming like backstroke which he's still too young to do right now, but he'll go to steps in the pool and try and practice doing the backstroke on his own. He also loves jumping in the pool from the edge, and he'll say, "This is my special Olympics dive!" (Which is just a crazy belly flop, ha!)
We've really enjoyed getting together at night and watching the Olympics together as a family. It's been such a fun learning experience for Cade and he's had such a fun time doing it, without it feeling like learning at all!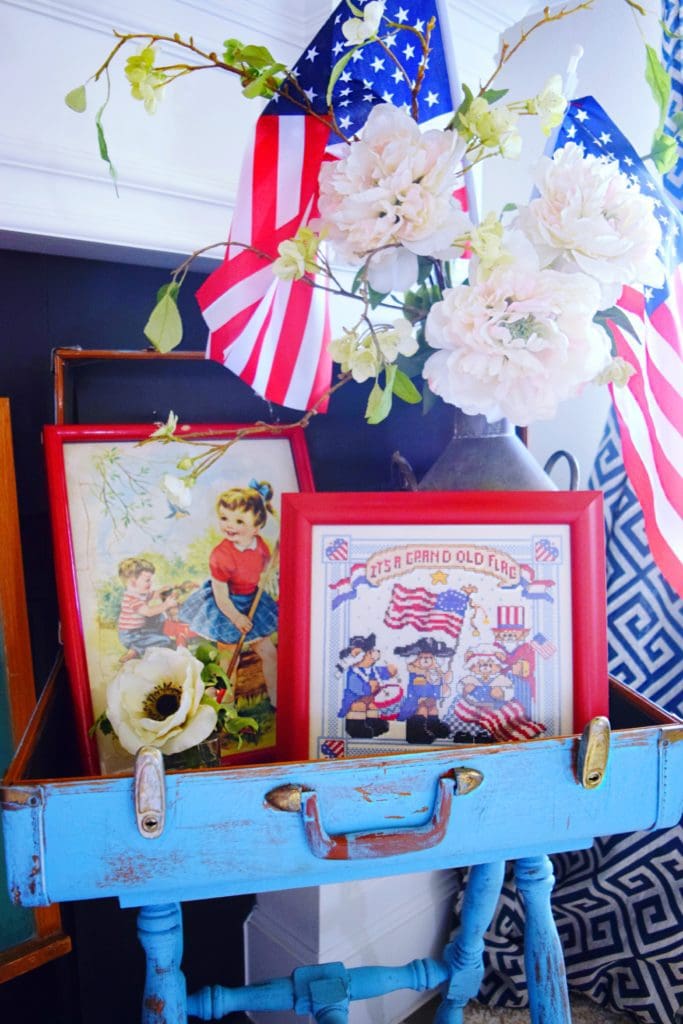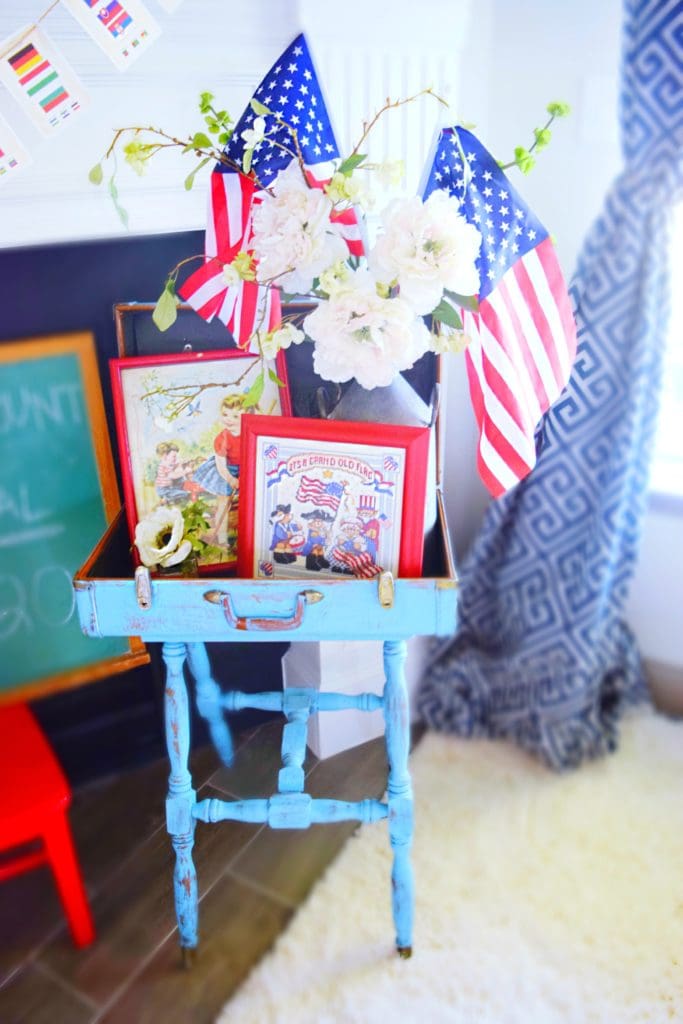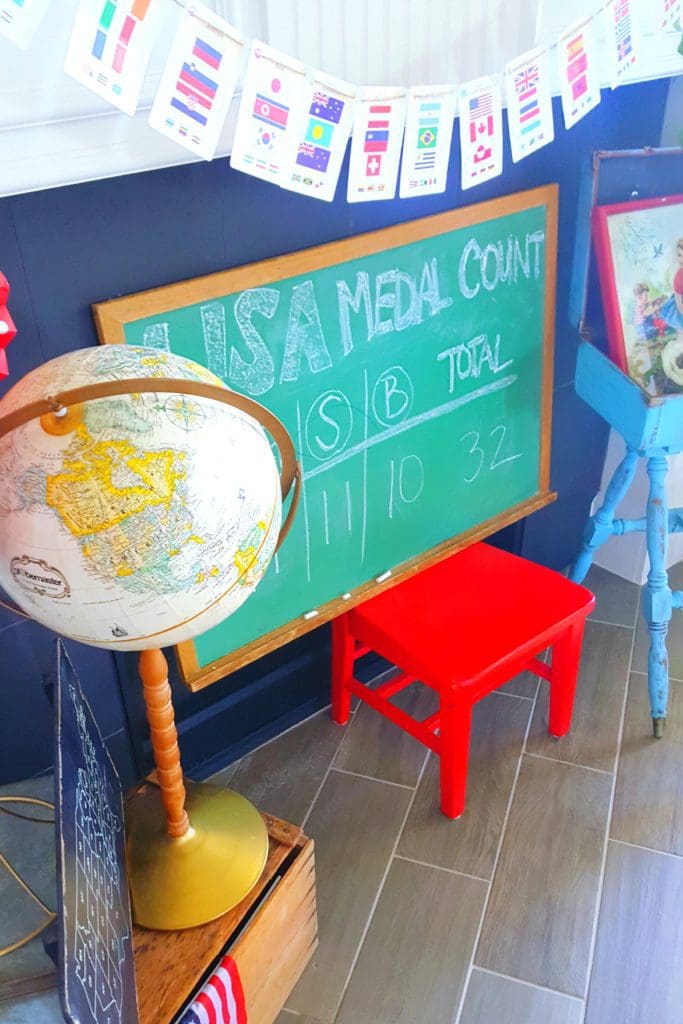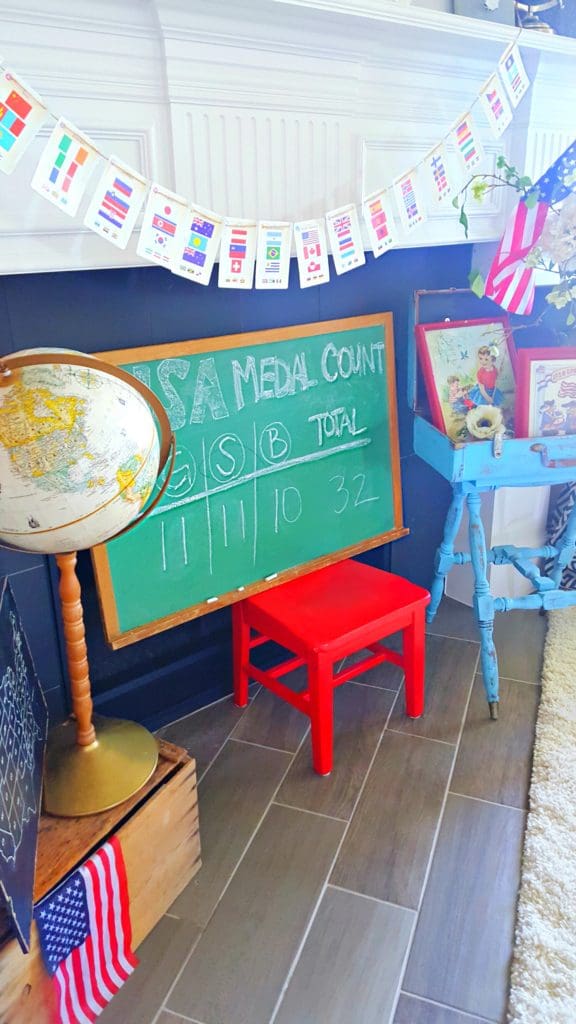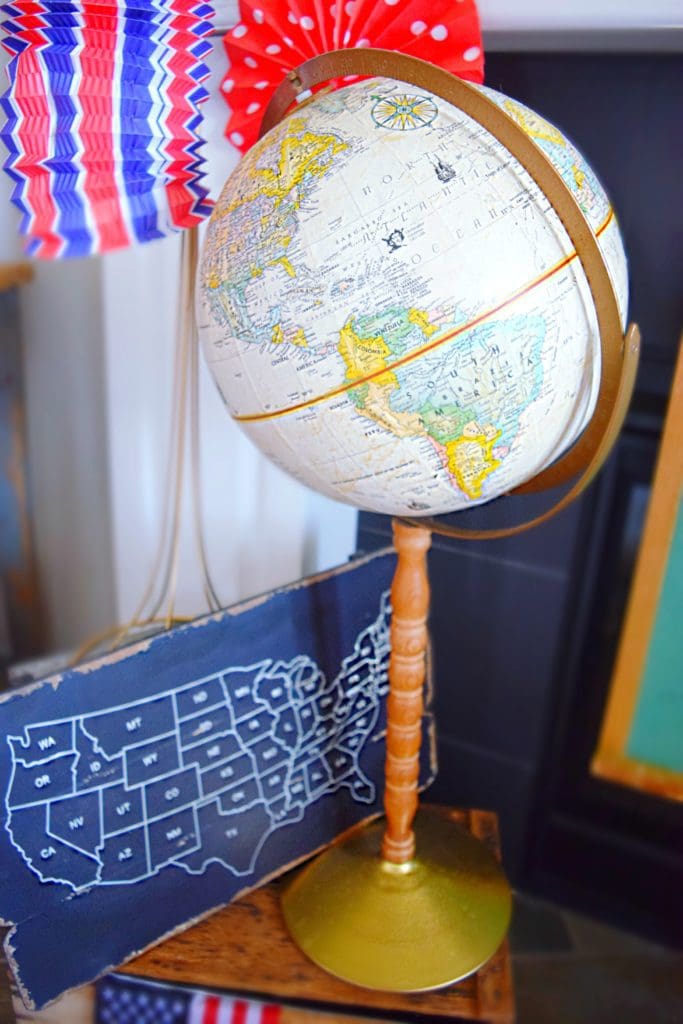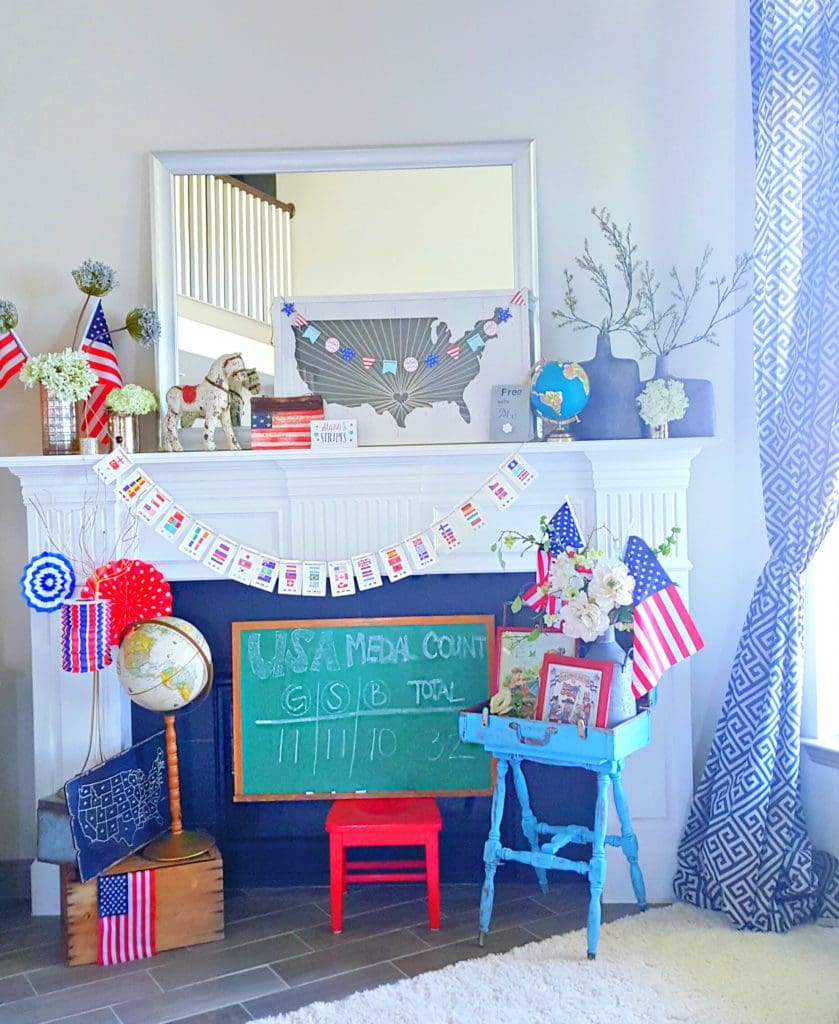 You can also check out Activity Village for lots more Olympic-themed activities for kids, including Olympic recipes, Olympic crafts,  Olympic coloring pages and much more!
Go Team USA!!!

Related articles