Looking for easy ways to transition your home from winter to spring? I've got 5 simple tips to bring in a fresh spring vibe to your home. Let's get our homes ready for Spring together!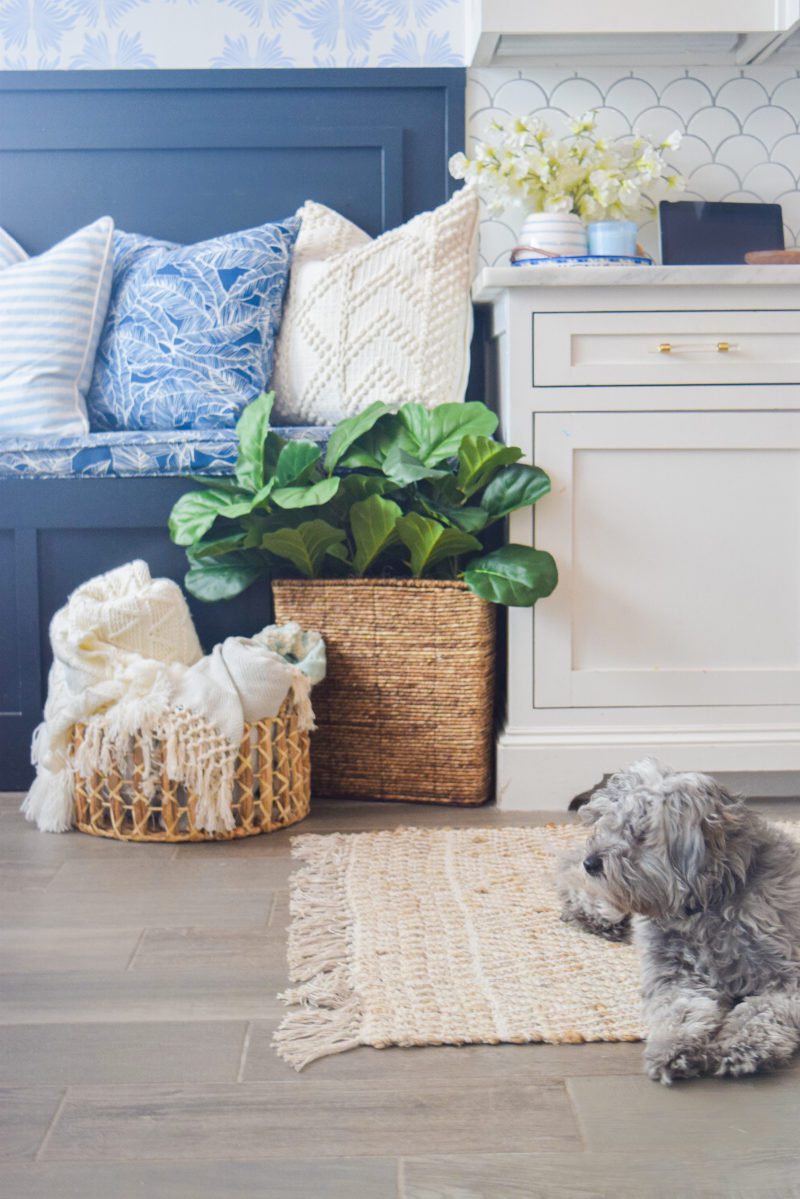 5 Tips to Transition Your Home From Winter To Spring
This post is sponsored by Home Centric. All opinions are my own.
I like to think adding spring decor to my home can willfully bring in warmer temperatures.
I realize living in Texas I probably have no right to complain about cold weather. But this winter we've seen some frigid temperatures! We haven't gotten above freezing in the last week – so I'm going to bring the spring feels indoors.
I like to start adding fresh spring home decor in February to give me hope for warmer temperatures and that sunny weather is on the horizon!
I found lots of affordable spring decor at my local Home Centric. You can also find budget friendly decor items online at their sister store Burke's Outlet.
I have 5 tips to transition your home from winter to spring. I do these simple changes every year to give my home a fresh start for the new season.
1. Declutter your home for a fresh start
2. Add in real or faux plants and flowers
3. Layer with lighter fabrics and linens
4. Add fresh spring scents
5. Bring in bright and cheery decor colors
1. Declutter Your Home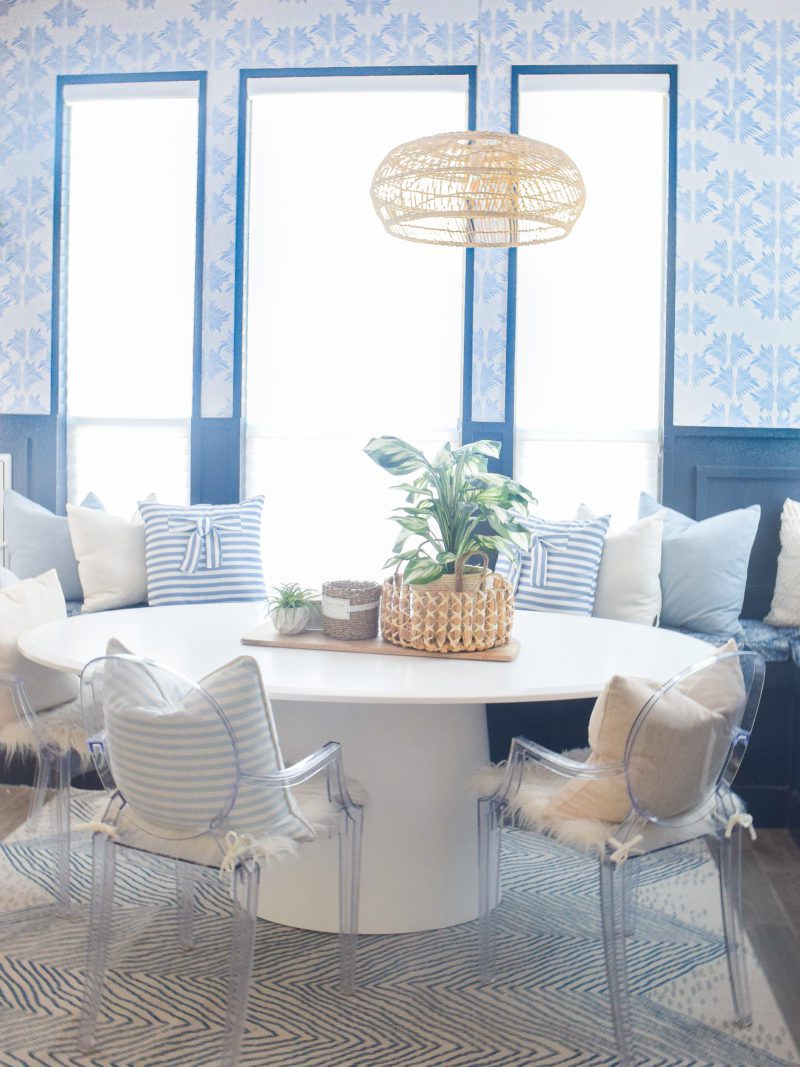 When decorating for spring I like to start with a fresh clean slate. This helps to visualize your space in a whole new way!
Clear your tables, countertops, shelves, couches etc. Having a blank slate can help visualize a fresh take on new spring decor.
2. Add Plants and Flowers
One of my favorite ways to decorate for spring is to add fresh and/or faux plants and flowers. Adding in greenery and florals helps breathe life into your room!
I found several faux plants at Home Centric including this faux fiddle leaf in a woven basket. I love how skinny it is – it fits perfectly in front of the breakfast nook bench.
3. Layer with Lighter Fabrics and Linens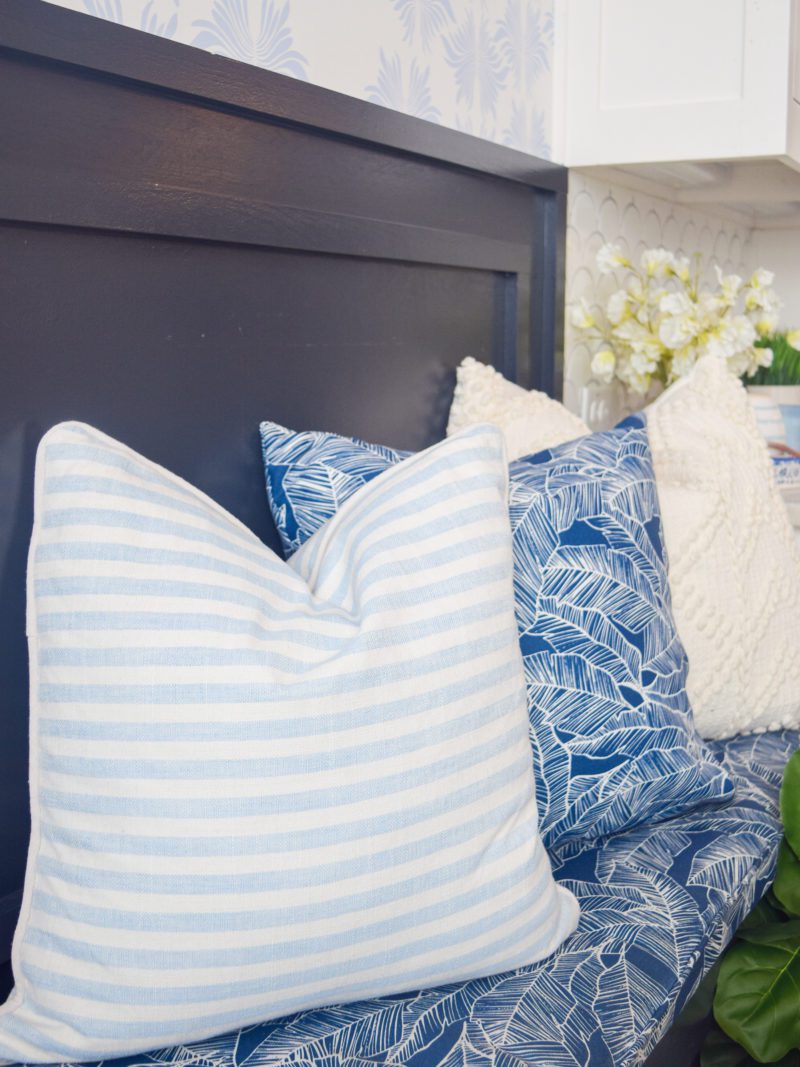 Another way to transition your decor from winter to spring is to freshen up your linens. Switch out your heavier fabrics for lighter fresh linens. Trade those velvet, faux fur, and sherpa blankets and pillows for lighter fabrics like linen and cotton.
I love these lightweight tassel blankets in soothing beachy colors! Also how cute are these blue and white striped pillows?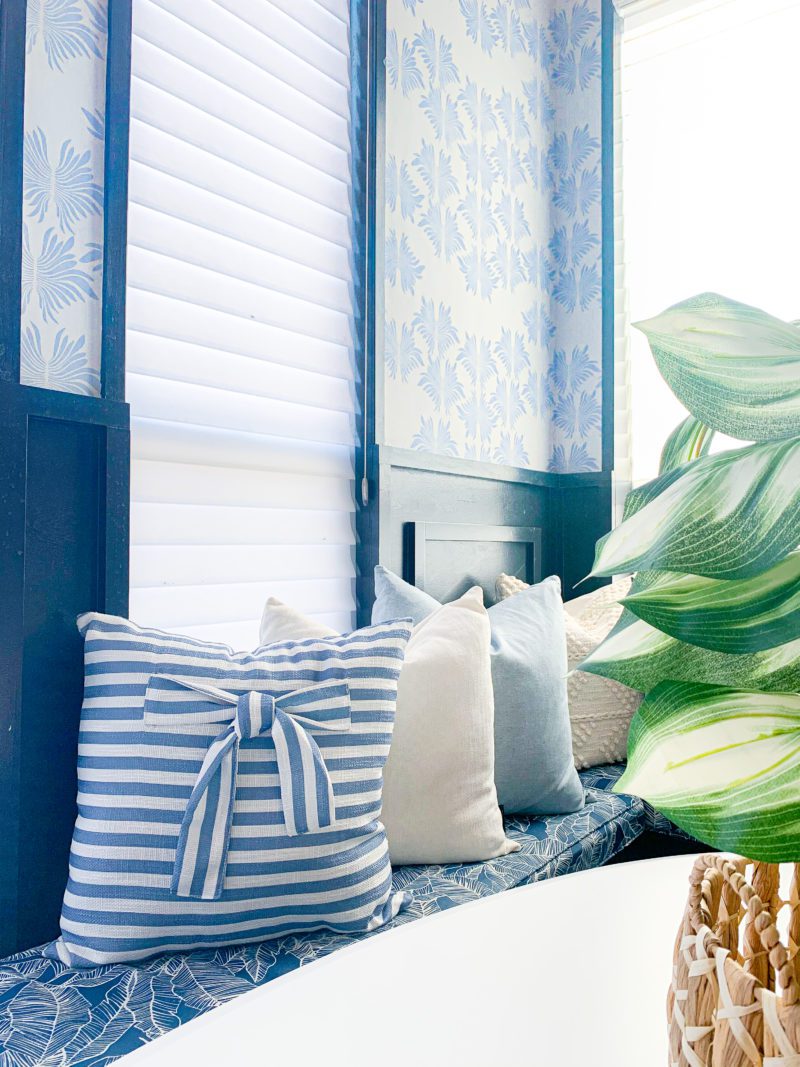 4. Add Fresh Spring Scents
Bringing in fresh spring + summer scents can make the inside of your home feel like warmer weather is here – even if the outside is still chilly and cold.
I love burning candles with beachy and citrus scents to make my home smell of sunny weather!
How cute are these coastal candles from Home Centric? I love the Citrus Sage candle in a beachy woven basket.
5. Decorate with Bright and Cheery Colors
I tend to gravitate towards bright colors in every season – but especially in springtime. Adding decor in bright and cheery colors brings a fresh look to your home.
I like to add decor in blues and greens – these colors remind me of fresh grass and leaves on the trees in spring, and the sun shining in a clear blue sky.
Which colors do you like to decorate with for spring? Do you have other tips to transition your home from winter to spring?
Counting the days to warmer weather!