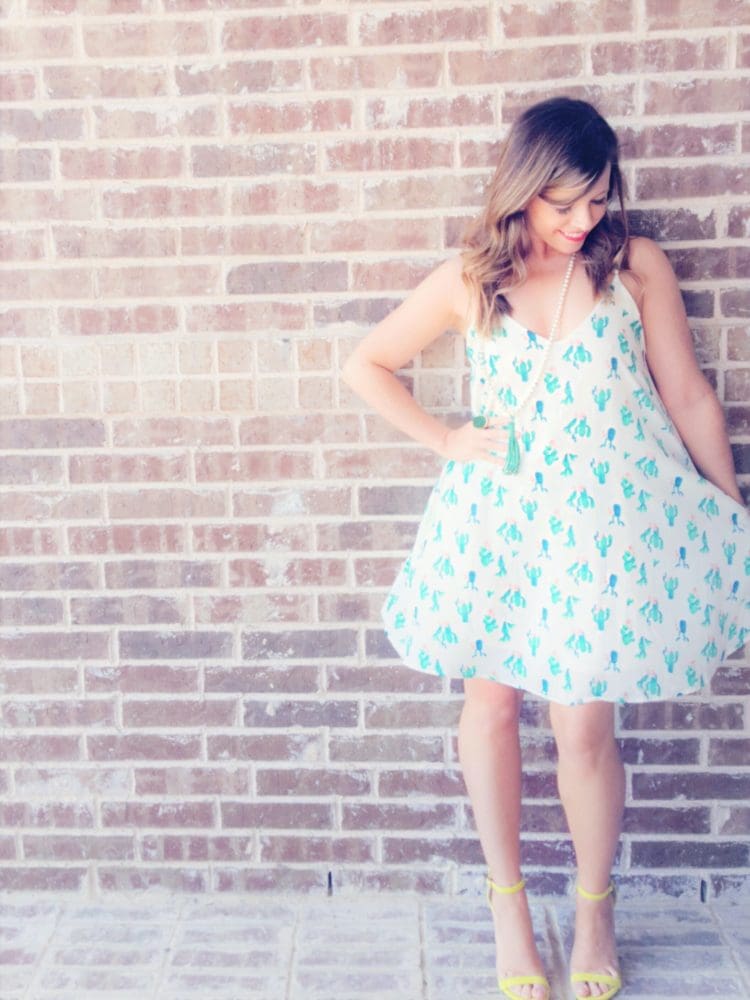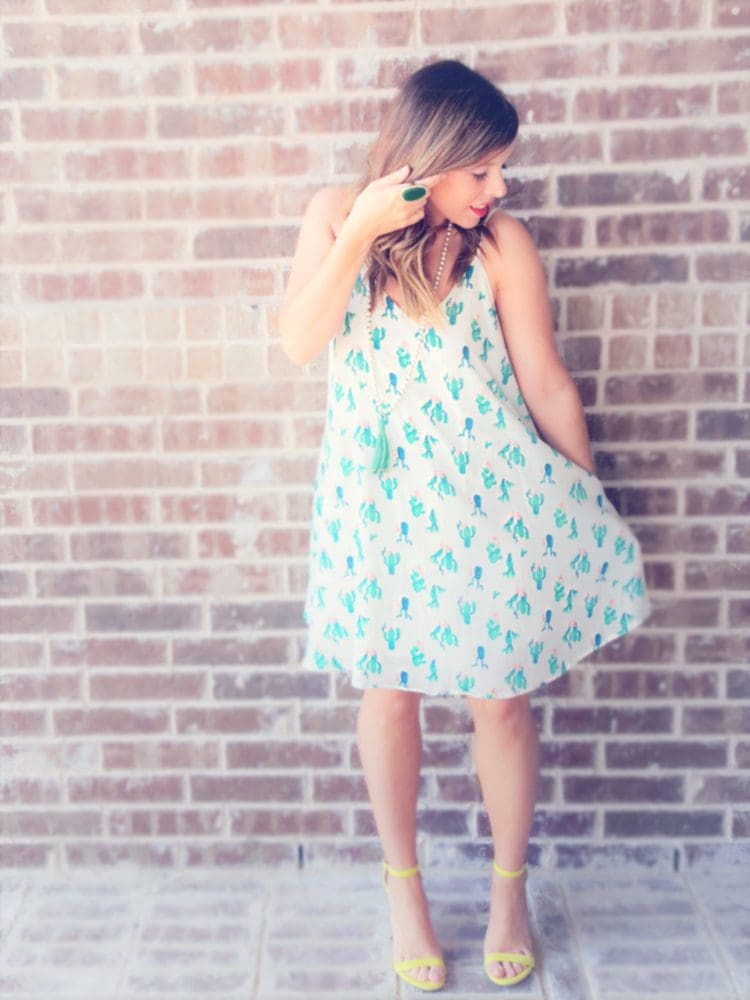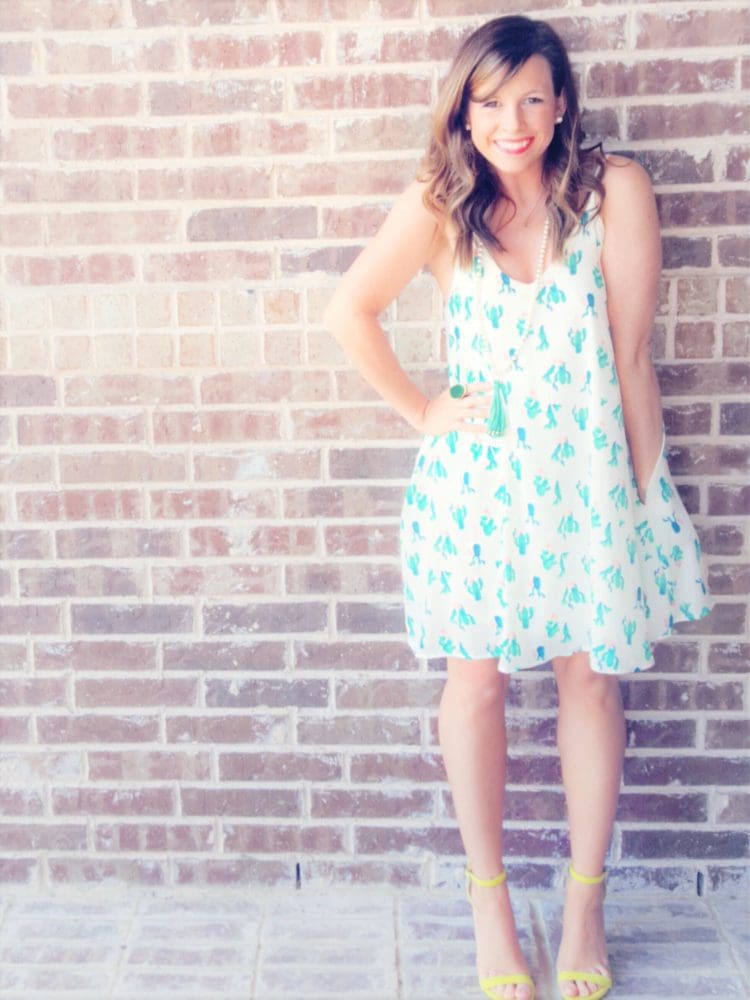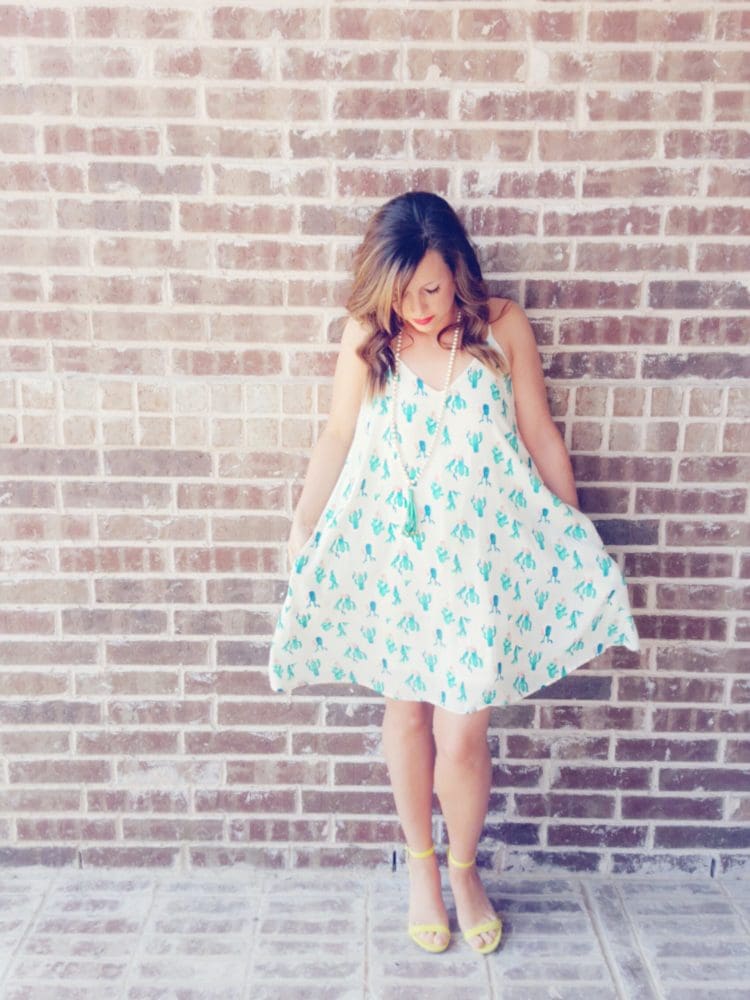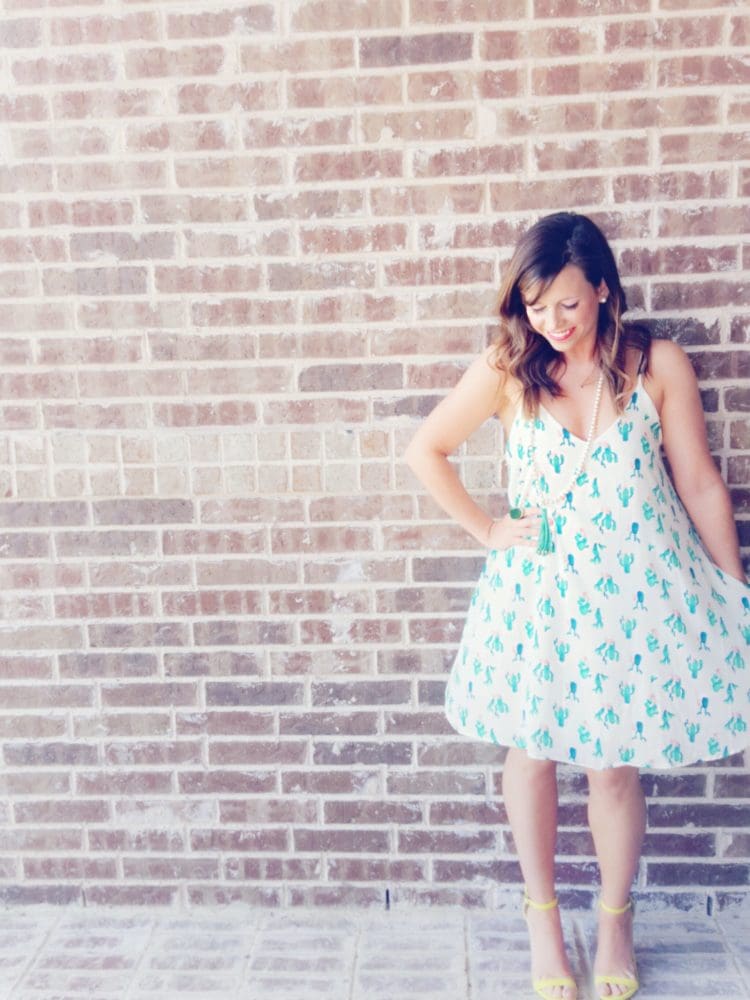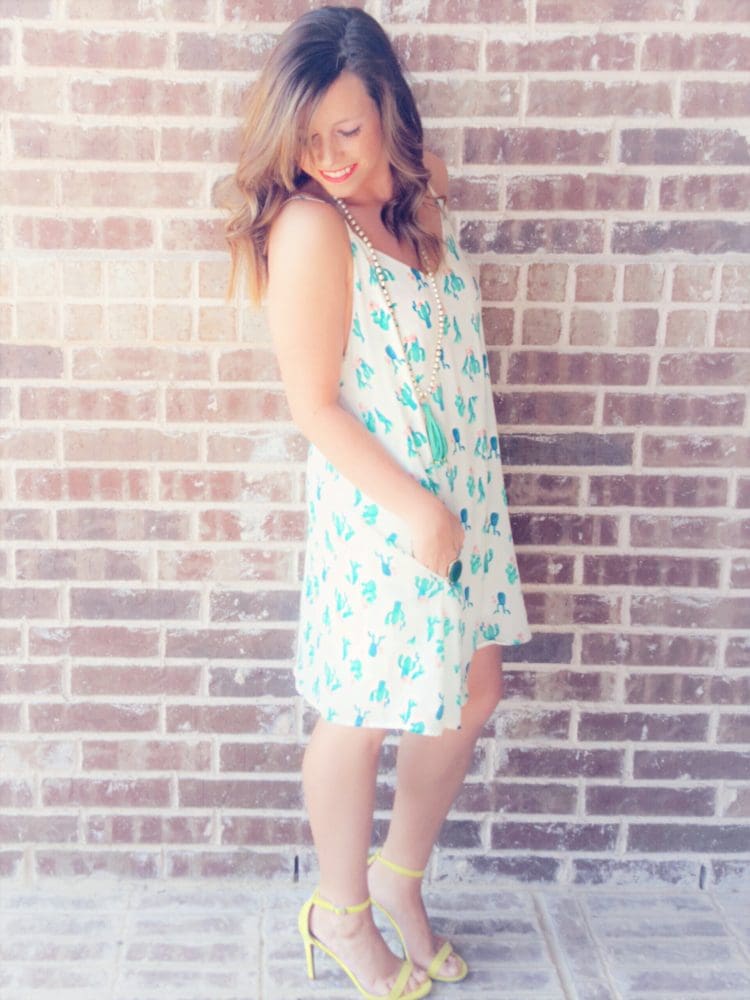 Happy Monday Yall!
Everybody have a great weekend??
It was sunny and hot for us in Texas and it actually started to feel like summer time!
I love these first few weeks of 85 degree weather, it's not too hot and I finally get to break out all the cute cut off shorts and summer dresses that have been packed away in the closest since last year.
And then, mid June comes around and those 100 degree days start to creep up and I start thinking, when is it going to cool down and be Fall?!?
For now though, I'm going to enjoy our 85 degrees + sunny weather, and start breaking out all my summer clothes and decor!
One of my favorite summer dresses is this adorable cactus print tent dress I purchased from a local Rockwall boutique last summer. I'm loving all the cactus prints for clothes, accessories and decor!
Can yall tell I have a slight obsession going on right now with nature prints? (banana leaf and palm leaf prints, anyone?!)
I just can't help it, all the cactus things out right now are just too darn cute!
I've searched high and low around the interwebs and below are some of my favorite cactus items I could find! Also, if you are looking for corset homecoming dresses online, you'll find a variety of corset dresses at Peaches Boutique!
My dress is from last season, but I've linked up a few other cactus print dresses that I found online that are just as cute!
Happy cactus-browsing!
cactus dress {similar} || tassel necklace || yellow heels {similar}