Disclosure: I was compensated by Collective Bias, Inc. and its advertiser for this post. All opinions are mine alone.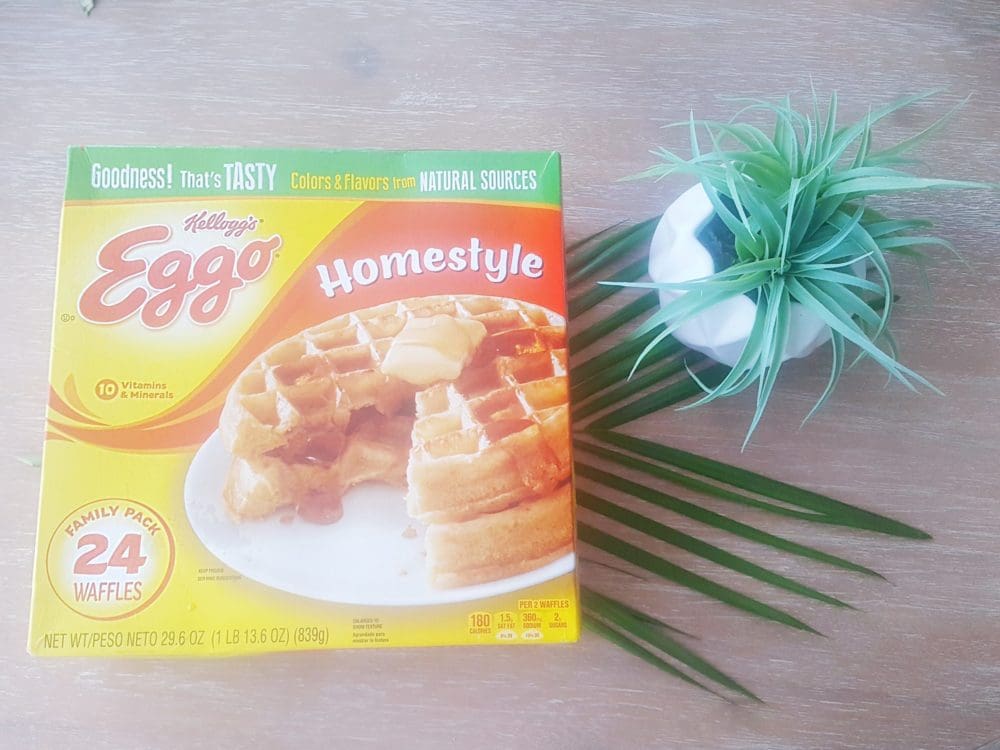 It's officially Summertime in the Jones House!
Call yall believe it?? It feels like it was just Springtime and starting to get warm out and now it's full on Summer weather in Texas.
One of the things I love about Summer is all the fun local outdoor events. There's so much fun activities to help pass the time during these long summer days and nights with the family.
A local event I went to recently was visiting the Eggo Waffle Bar Truck at Walmart! Food trucks are so fun and such a staple of Summer! At the Eggo Waffle Bar Truck, I had the choice of a variety of delicious toppings for my Eggo Waffle, I added some berries and chocolate and it was such a tasty yummy treat! And did I mention completely free? #winwin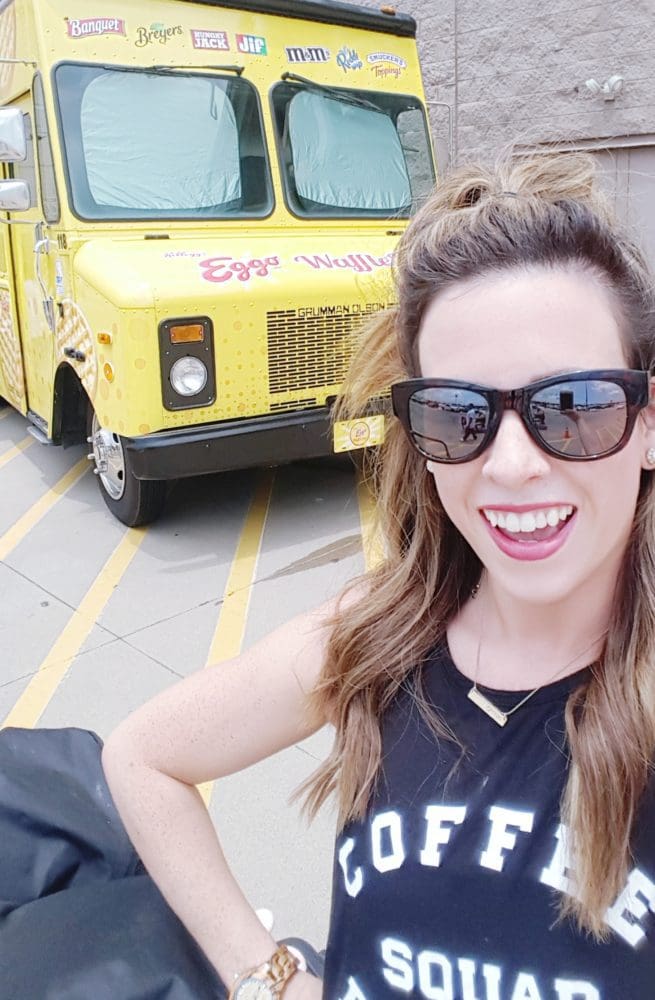 Eggo is traveling around the country making 200 stops over 100 days from April through September. Check the locator here to see where the Eggo Waffle Truck is headed to next!
After seeing the Eggo Waffle Bar demonstration in person, I decided to recreate my own Eggo Waffle Bar at home! Our 8th wedding anniversary was coming up, so I thought it would be the perfect occasion to celebrate with a fun waffle bar breakfast the morning of our anniversary. It fell on a weekday so we were planning on having a regular day with our normal routine but I wanted to do a little something different before Bryan went to work to celebrate the day. And y'all know me, I love dressing up any occasion or meal, so I had fun creating our own special waffle bar that morning!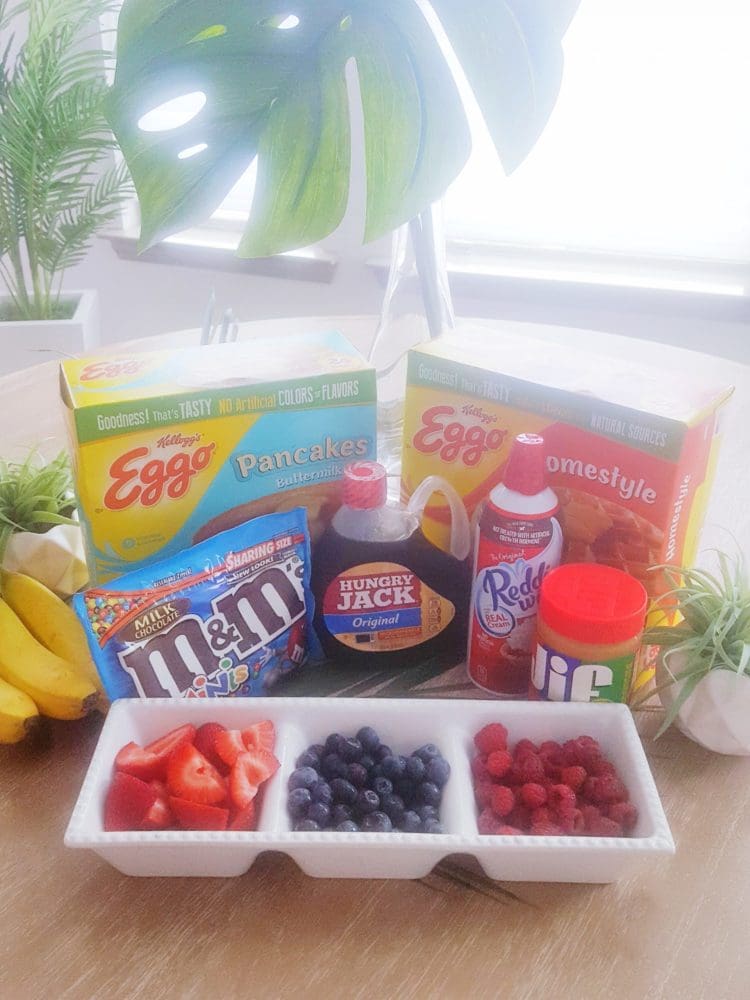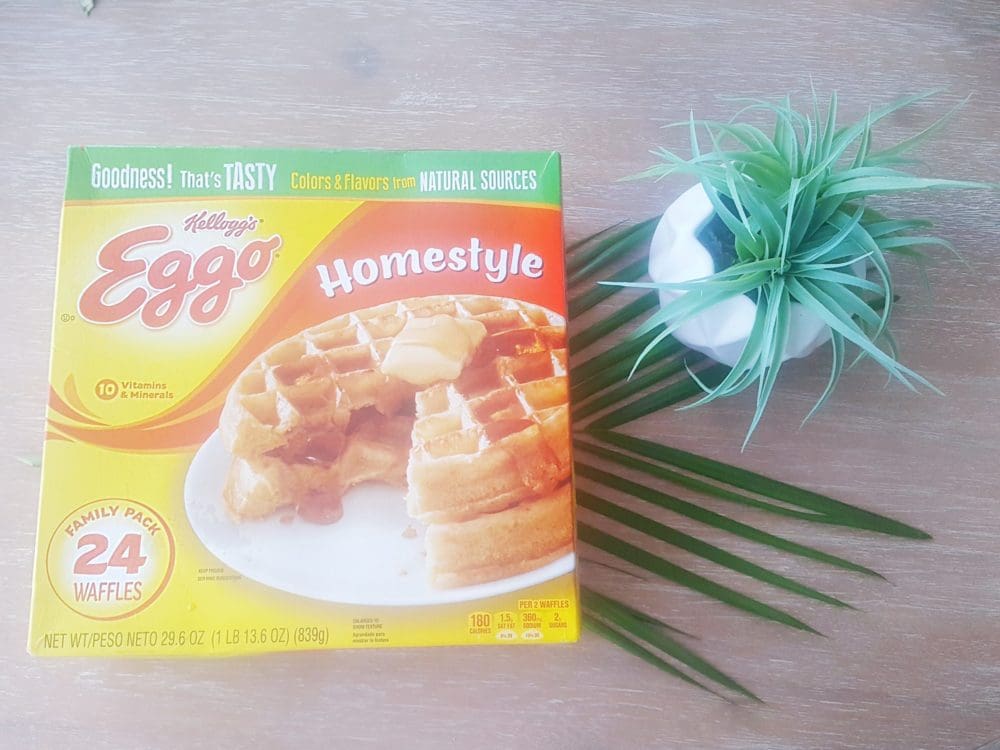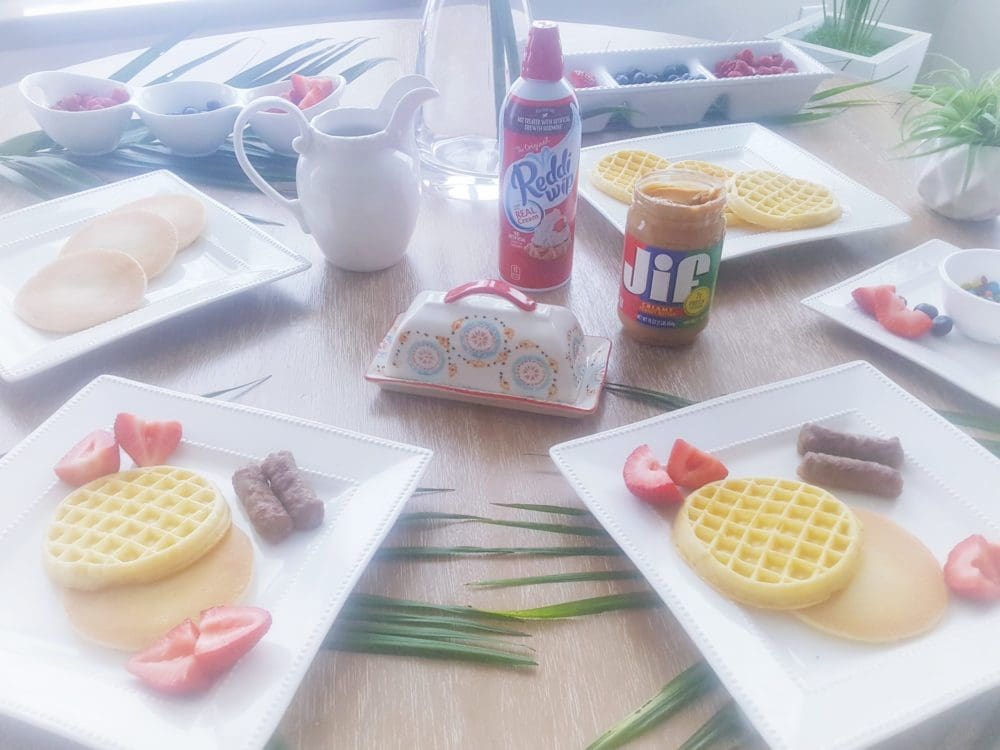 Waffle Bars are so versatile and are perfect for any type of get-together or occasion including baby showers, play-dates, girls nights, or a special Father's Day breakfast spread. They don't have to be just for breakfast either, you could make them for a special afternoon treat or an after-dinner dessert bar! And Delicious News! Eggo waffles now have no artificial flavors and colors from natural sources.
You can use a variety of toppings and ingredients to include in your waffle bar, the possibilities are endless! Below is the recipe I created for our own special anniversary breakfast.
Tasty & Sweet Waffle Bar Anniversary Breakfast
A Waffle Bar Breakfast with everything tasty and sweet! Think: Bananas Foster meets an Elvis sandwich, meets breakfast! The possibilities with a Waffle Bar are endless! In this specific recipe I've included a tasty layering combination of sweet and salty all on top of a toasty Kellog's Eggo Homestyle Waffle or buttery flaky Eggo Buttermilk Pancake! Add some Banquet Brown'N Serve Original Sausage Links and your breakfast is complete!
Ingredients
2

Kellog's Eggo Homestyle Waffles and/or Eggo Buttermilk Pancakes

1/4

cup

Jif Creamy Peanut Butter

2

Tbsp

Hungry Jack Original Syrup

1

cup

Reddi-wip Original Dairy Whipped Topping

2

Bananas

4

Banquet Brown'N Serve Original Sausage Links
Optional Toppings
1/4

cup

M&M's® Minis Milk Chocolate Candies

1/2

cup

Seasonal Berries
Instructions
Follow the heating instructions for the Kellog's Eggo Homestyle Waffles and/or Eggo Buttermilk Pancakes

While your Eggo Homestyle Waffles and/or Eggo Buttermilk Pancakes are warming up, cut your bananas into 1/4 inch slices.

I also like my maple syrup a little warm, so you can warm the Hungry Jack Original Syrup in the microwave for about 10-15 seconds

Once Eggo Homestyle Waffles and/or Eggo Buttermilk Pancakes are toasted, start your layering!

first layer:

spread

Jif Creamy Peanut Butter

about 1/4 inch thick on each slice.

second layer:

then add about 6-10 banana slices on top of the peanut butter

third layer:

drizzle with warm

Hungry Jack Original Syrup

fourth layer:

add a dollup of

Reddi-wip

fifth layer:

sprinkle

M&M's®

and seasonal berries for extra toppings! (optional)
Serving Size: 2 Calories/Serving: 836 Sugars: 35.2g
Nutrition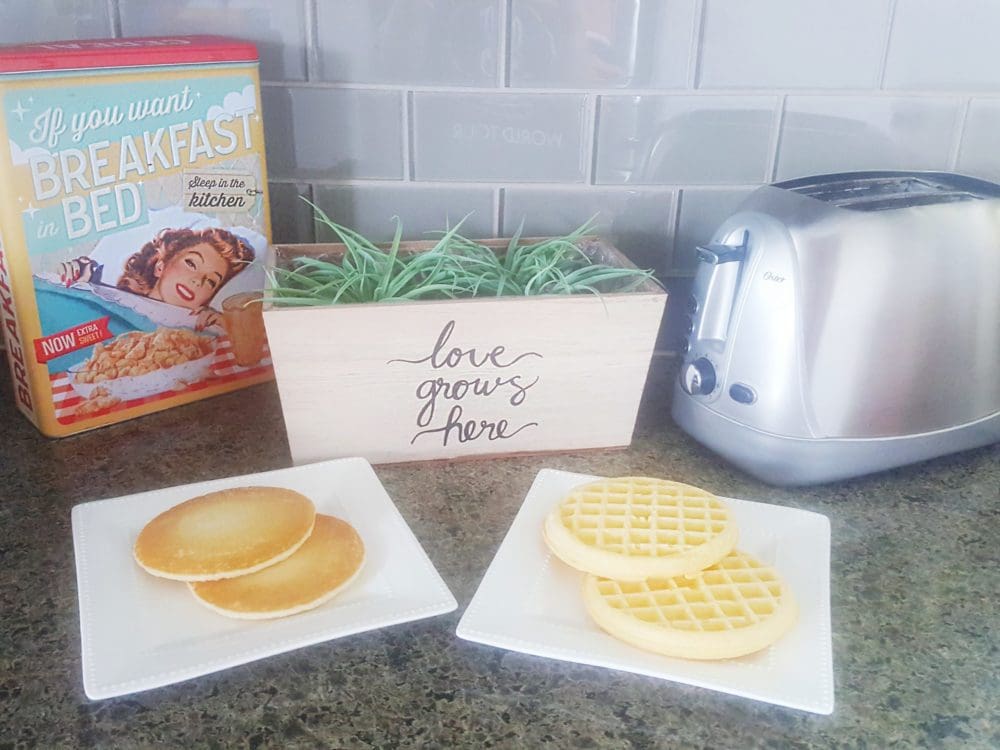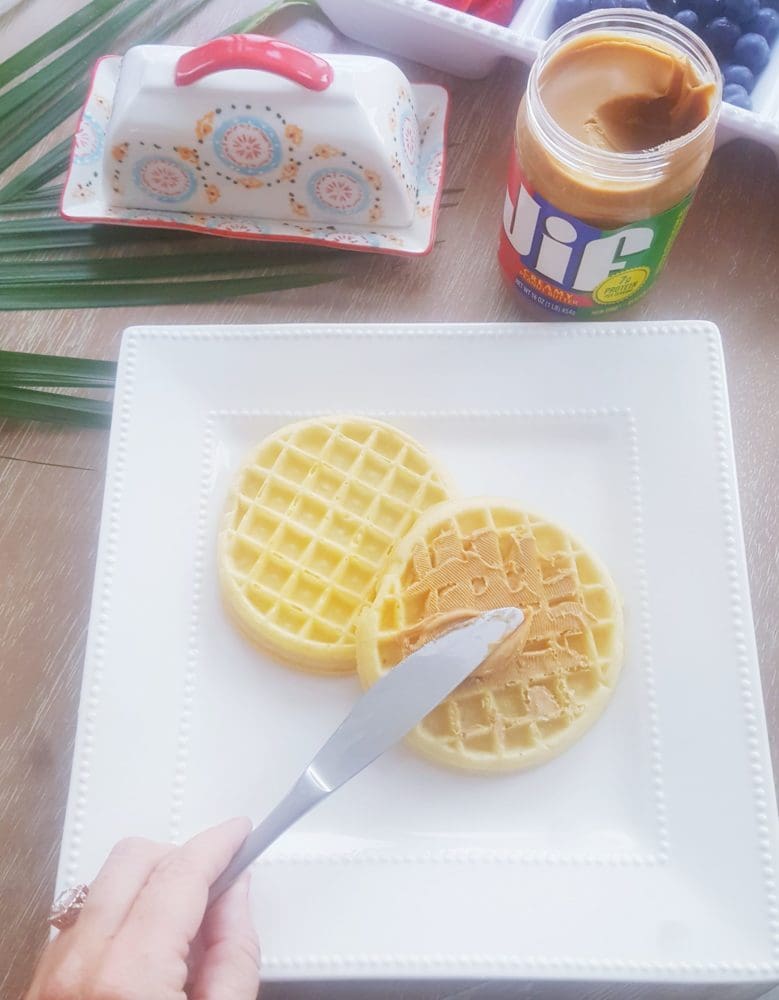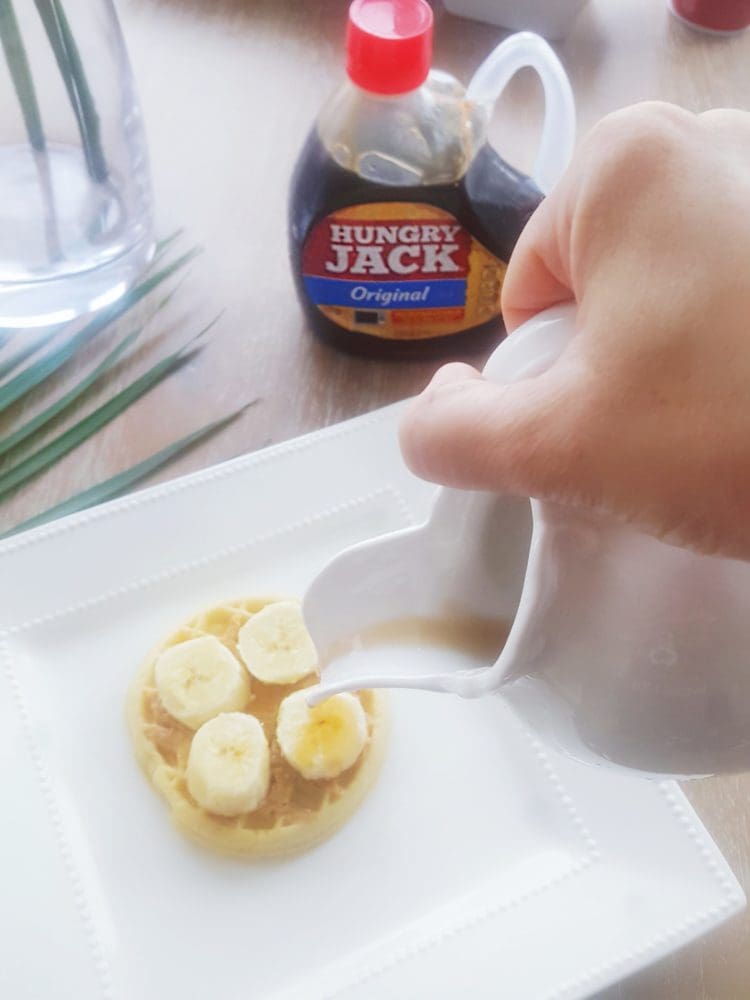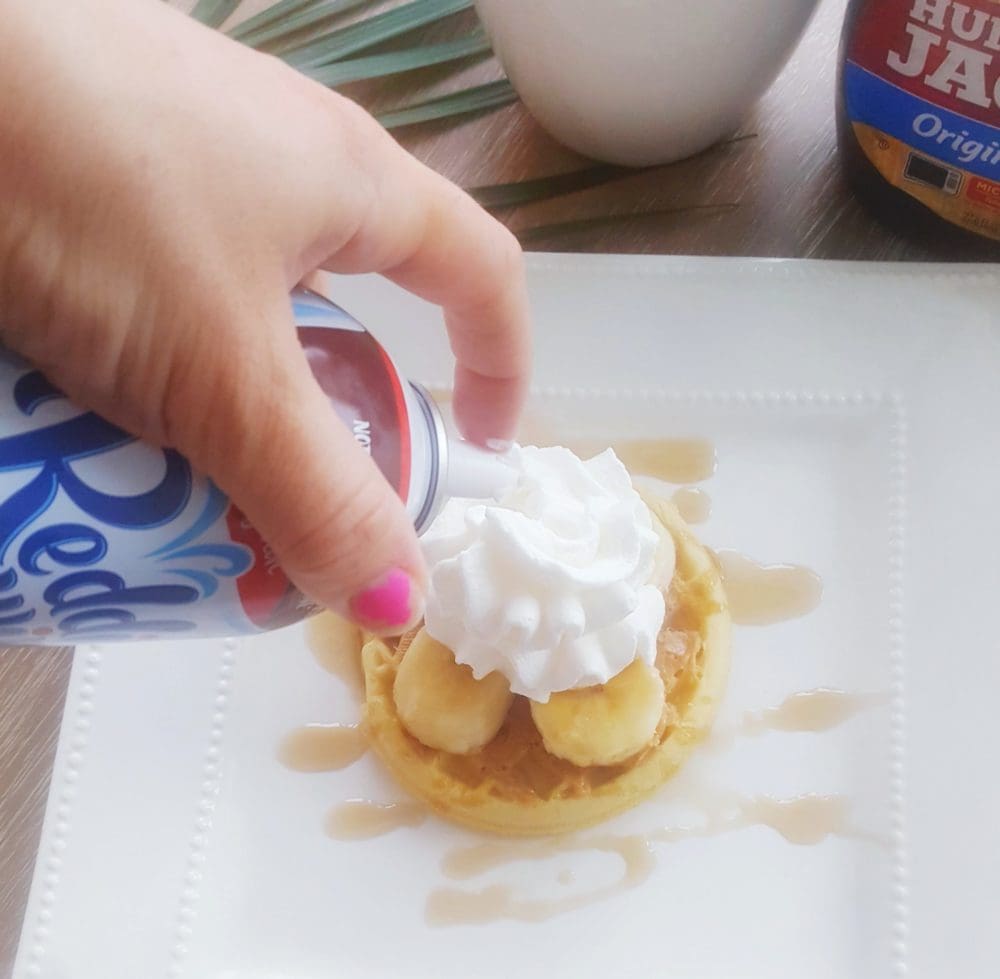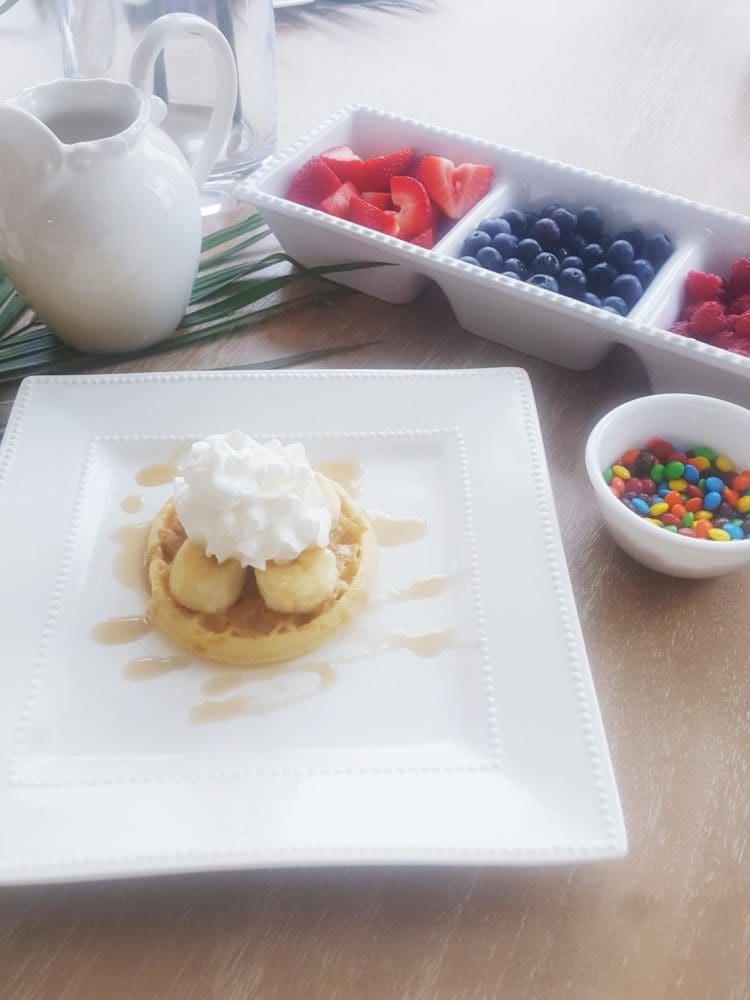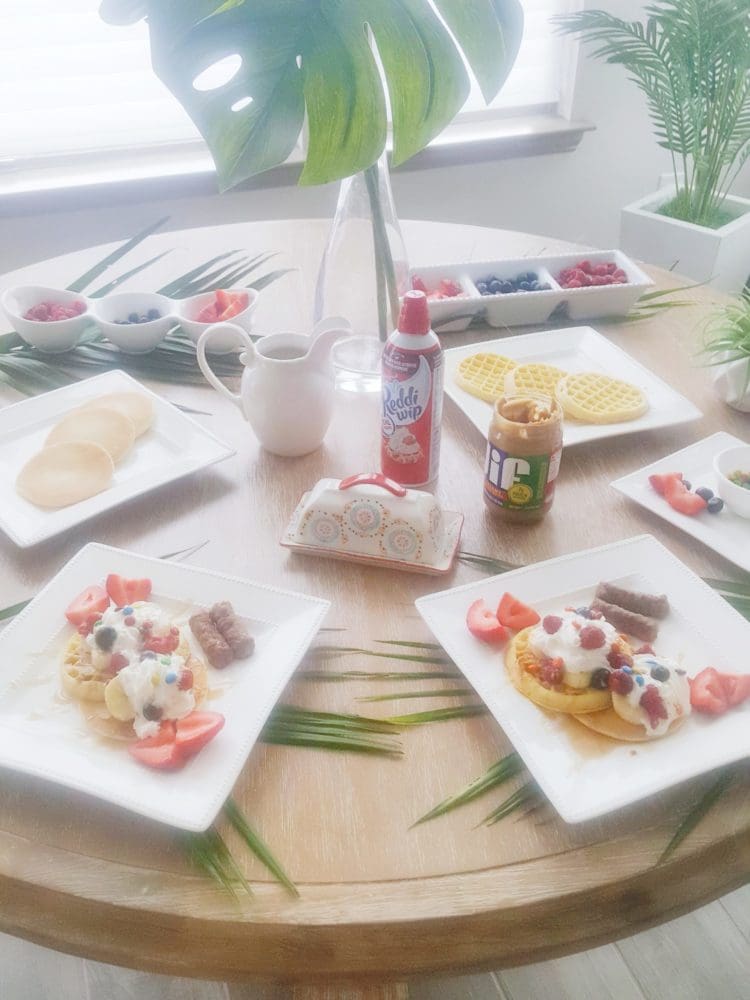 All of these ingredients you can find at your local Walmart!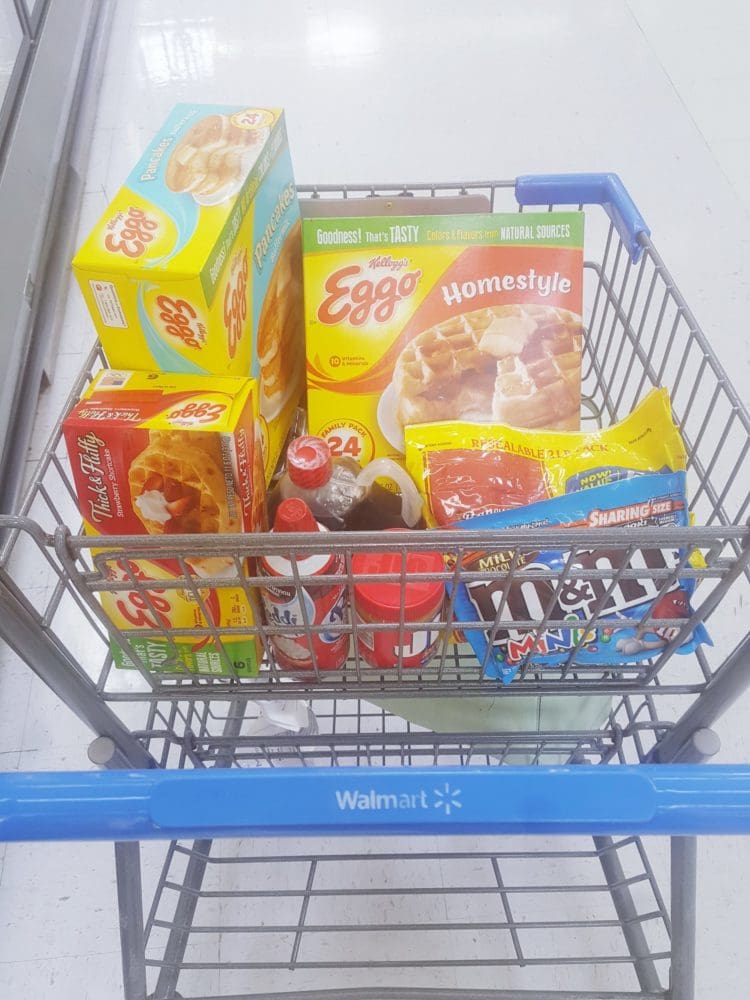 It was so fun setting up a pretty spread for our special morning. What would yall add to you Eggo Waffle Bar? Let me know if you try our recipe and what you think! Happy eating!