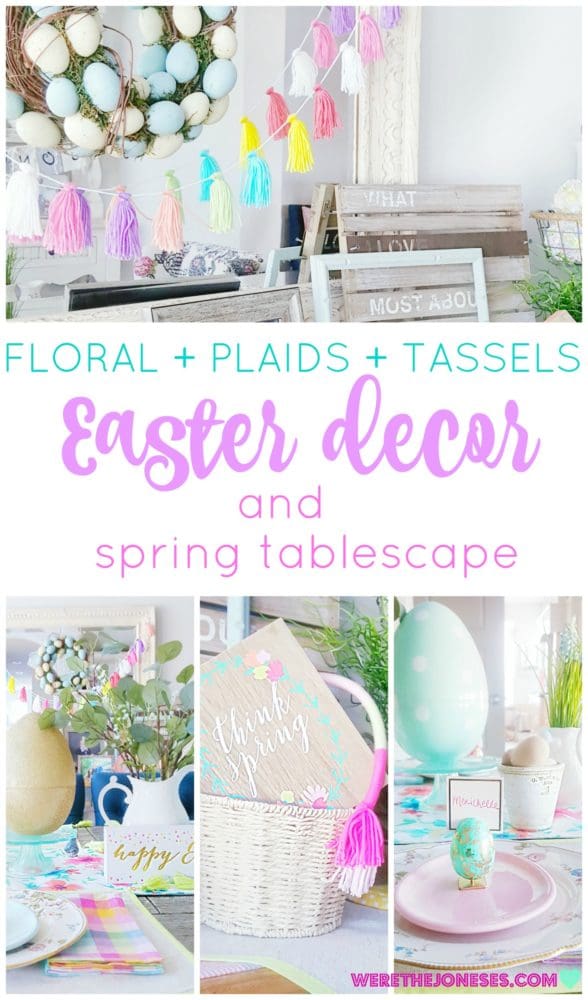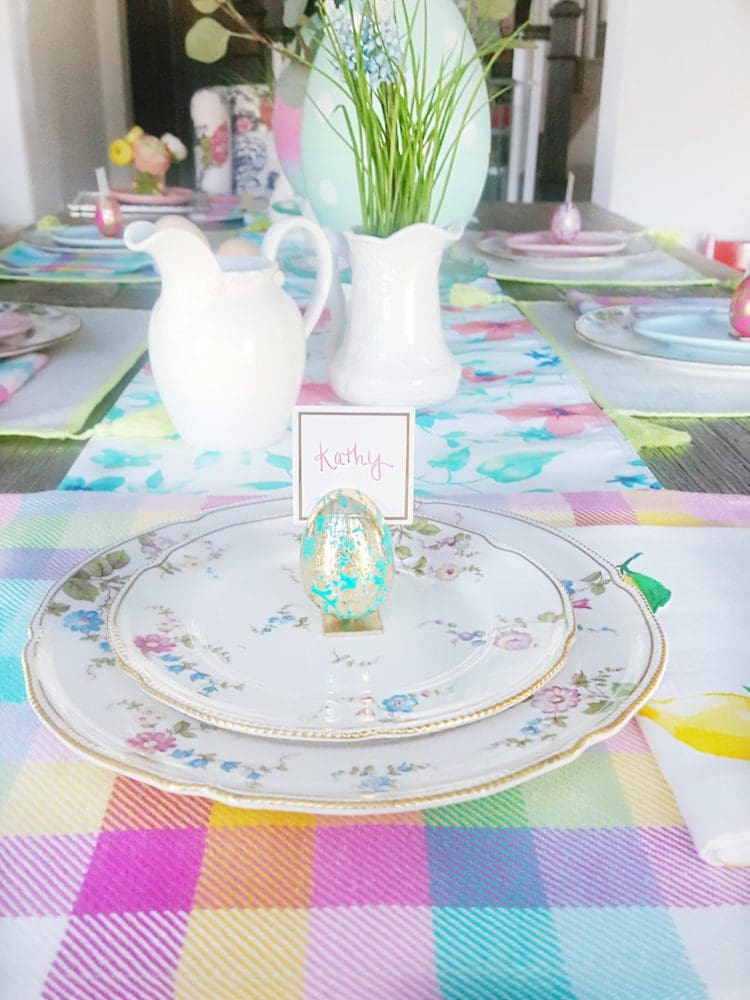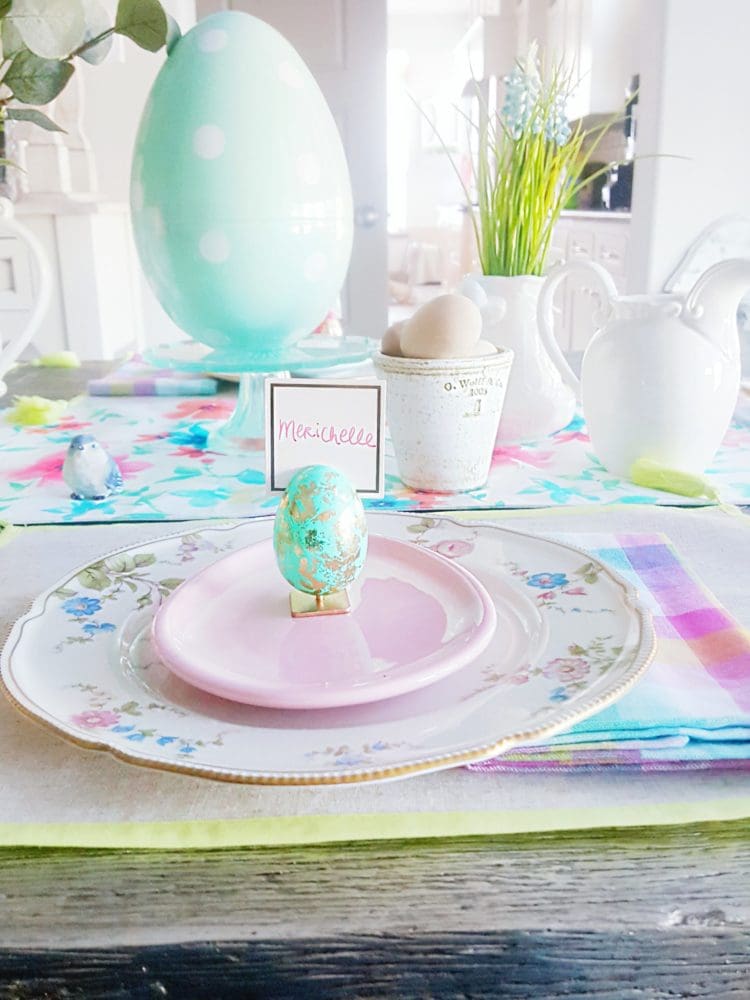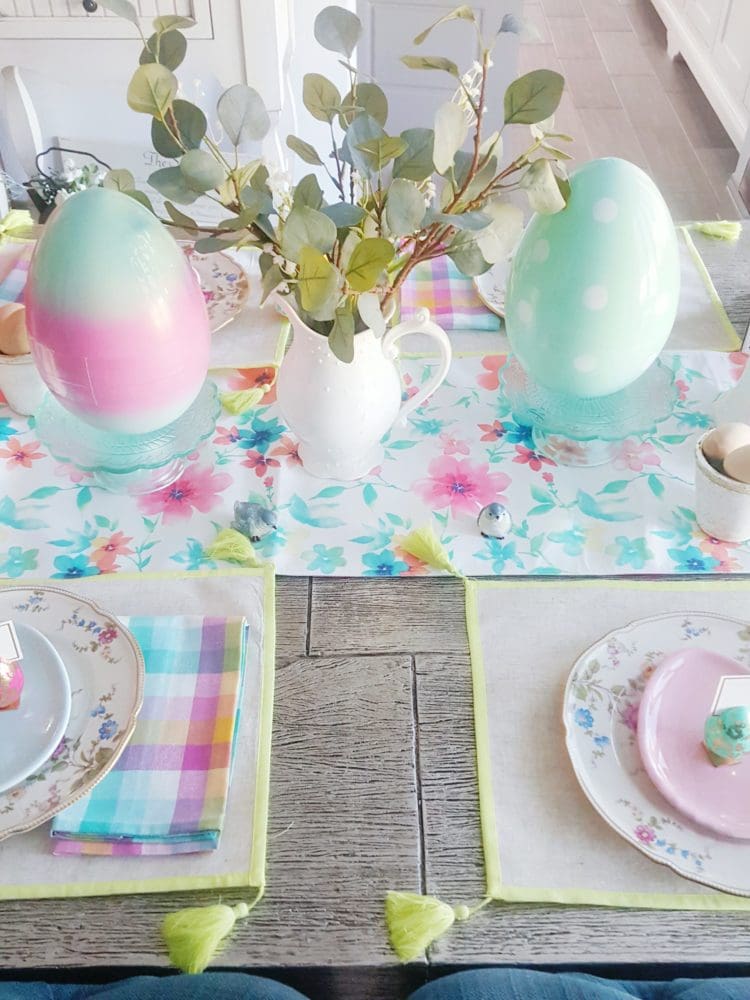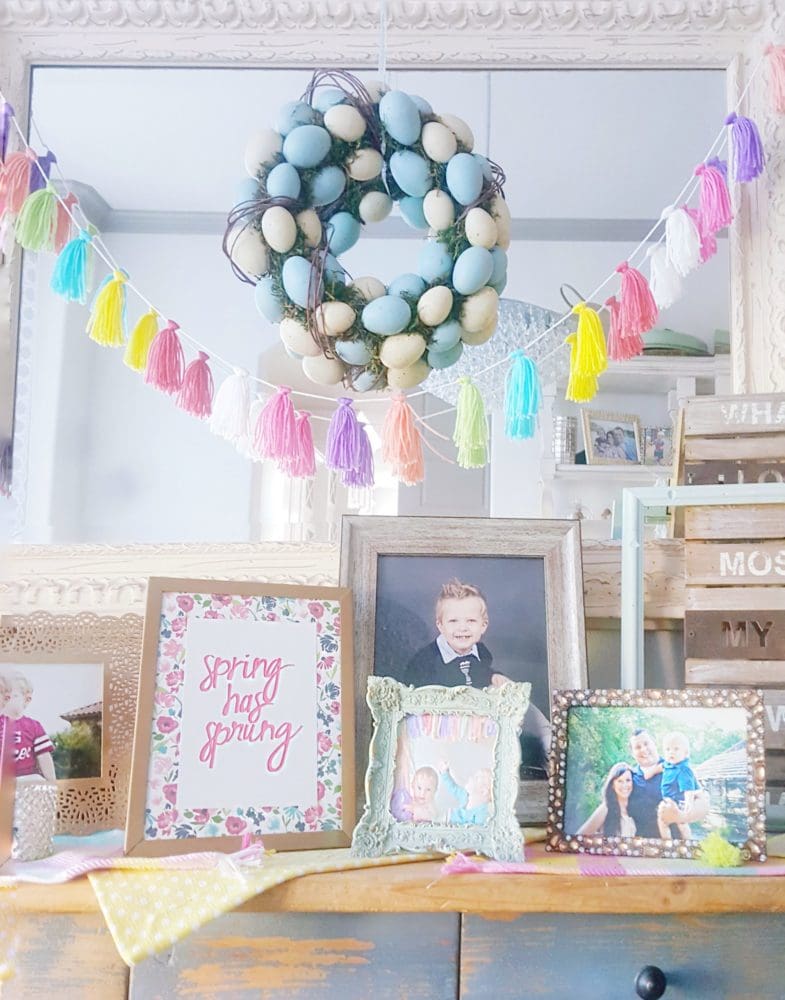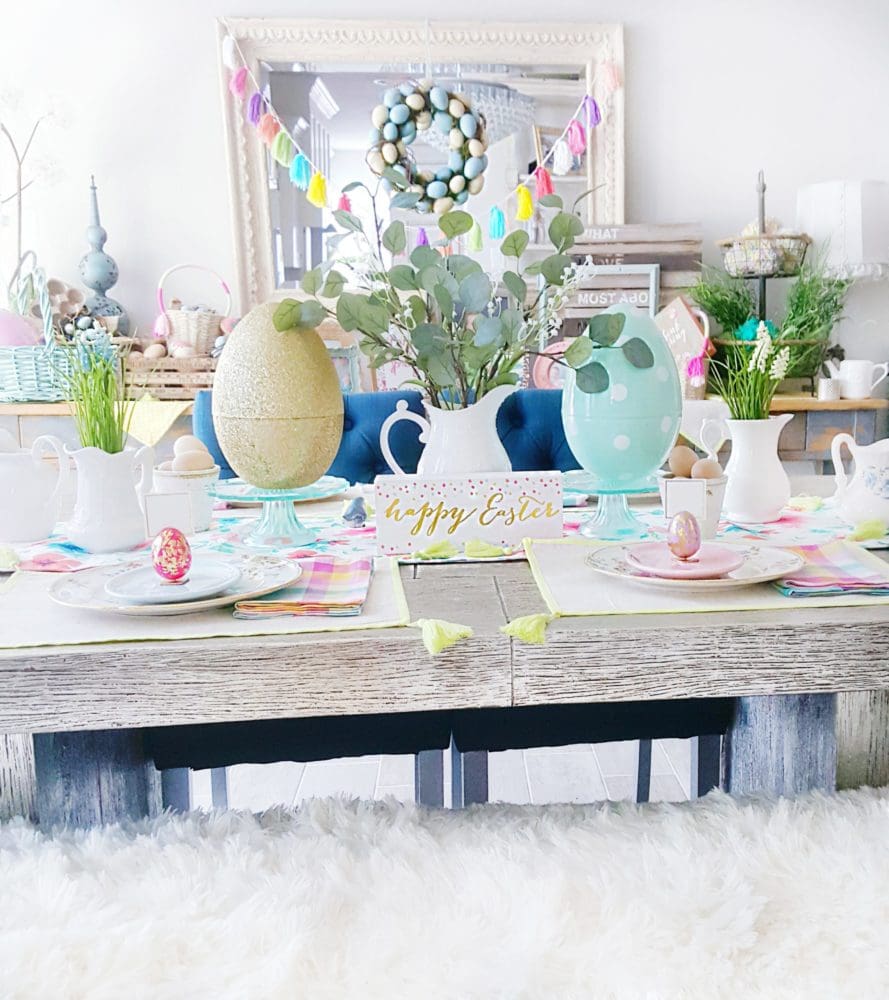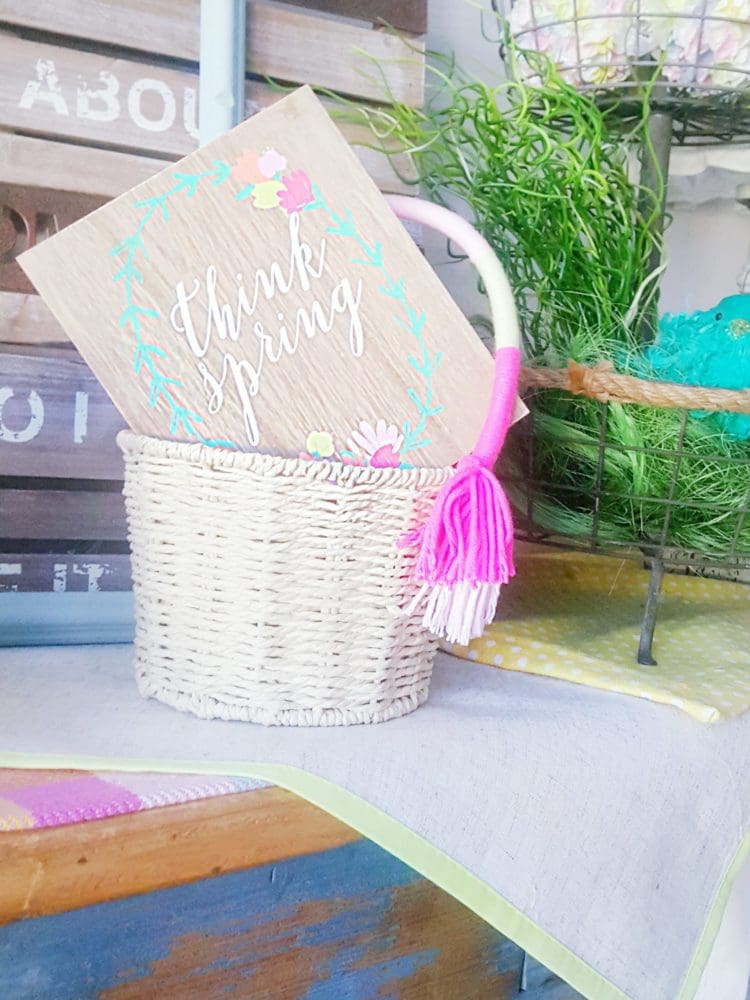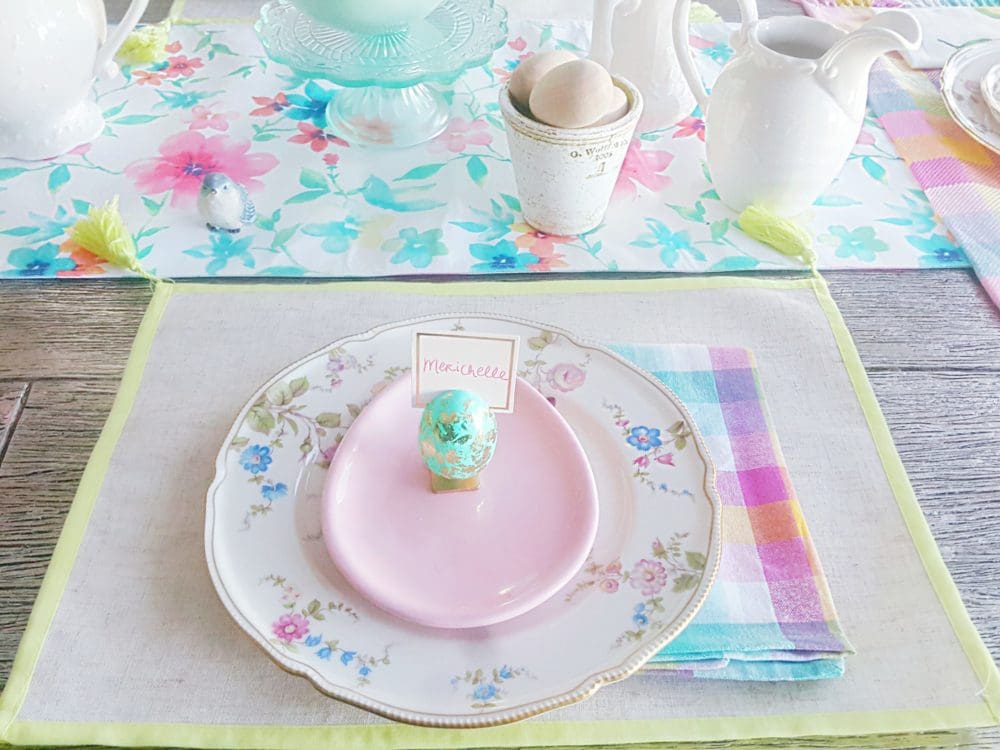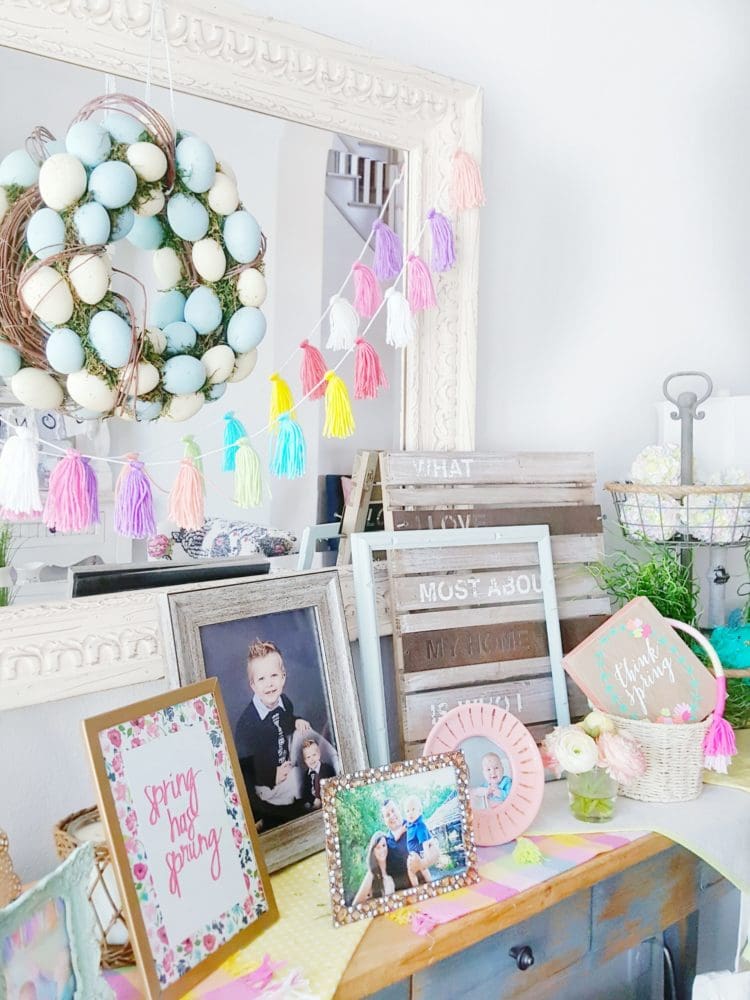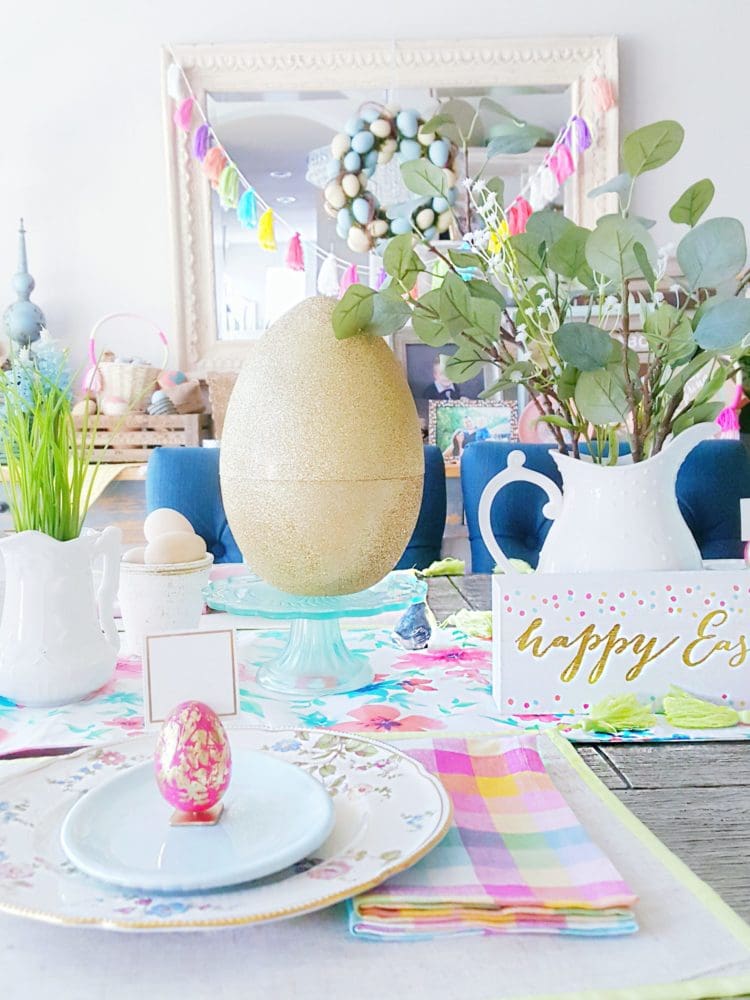 I just love love love Spring! How 'bout yall?
My absolute favorite thing is when you go to sleep one night and the trees are still bare and the grass is still dead, and then you wake up the next morning and all of the sudden everything is green outside!
It probably is more likely that this transition is over a few days, but I feel like I don't notice it until all of the sudden it seems that everything has turned green! And this usually happens sometime around my birthday, which also adds to this happy time of year for me, ha.
It also makes me happy because I love decorating for Spring. Everything is happy, and cheery, and bright colors. I'm not into lots of reds and jewel tones when it comes to decorating, so I love packing away all the fall and winter decor to get out all the bright Spring accessories!
I get pretty distracted these days when decorating my house for different seasons, and usually I never end up finishing until it's time to take it all down again… but it still never stops me from trying!
I decided I wanted to start decorating for Spring in the dining room and even if it was the only room I completed, that was good enough for me.
I had fun setting up a Spring Easter tablescape and mixing lots of my favorite textures and patterns. I love these plaid napkins mixed with my vintage floral china mixed with the whimsical tassel placemats.
Mixing old and new is one of my favorite things to do with decorating, and I love the overall look it gives!
I also had extra placemats that I still wanted to use and loved the variety of colors and textures on them so I criss-crossed the placemats on our long buffet table to add some interest.
I also am loving the tassel trend right now, and think the tassels on the placemats and Easter basket are so cute! My all things tassel home decor post I show you all the latest home decor tassel trends out right now, even a tassel chandelier that is pretty stinkin adorable.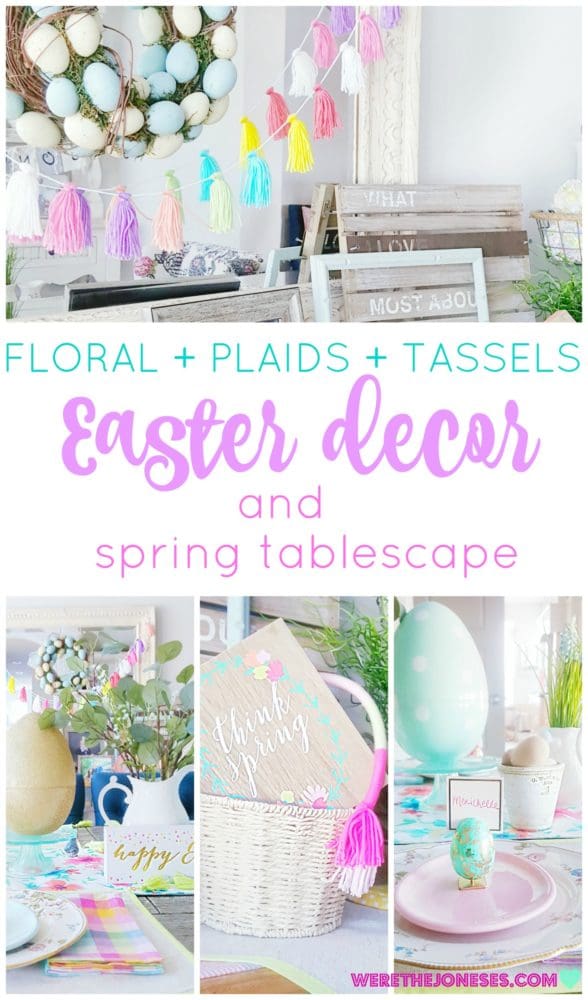 What are your favorite things about Spring?
Do yall love decorating for Easter and Springtime too?
Let me know your favorite Easter and Spring decor you love to get out or buy each year????
Happy Easter yall!