THE TASSEL TREND || DECORATING WITH TASSELS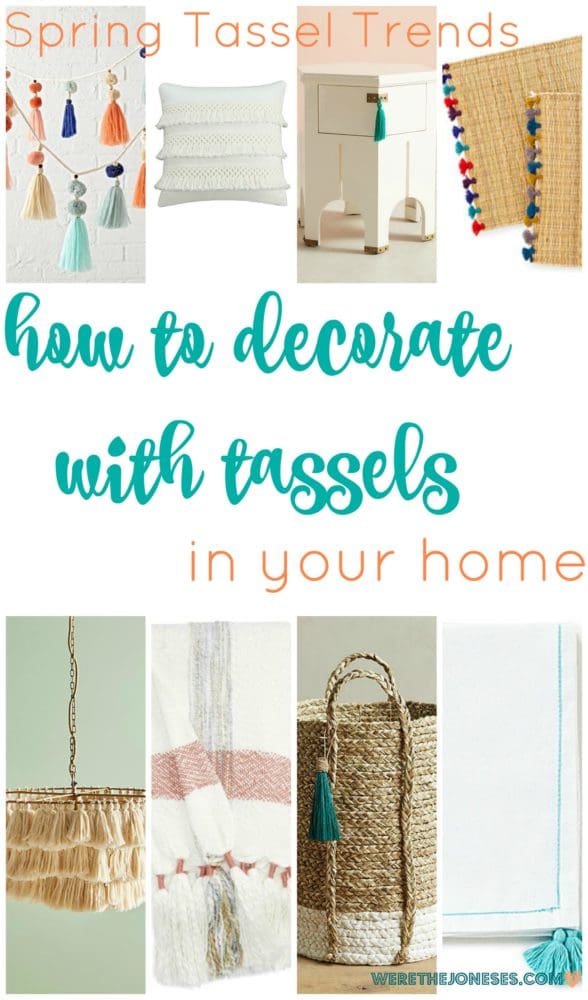 Tassels, tassels and more tassels!
Spring is in full swing and so is the tassel trend. And it's not just for fashion…tassels have made their way into the cutest home decor accessories!
And these aren't your Grandma's tassels that she has hanging on her curtain tie backs…
No siree… these are fun, whimsical, playful tassels that are too too cute and pretty much go with and look chic on everything!
Here are my favorite tassel home decor items out right now that are sure to add a touch of whimsy to your home!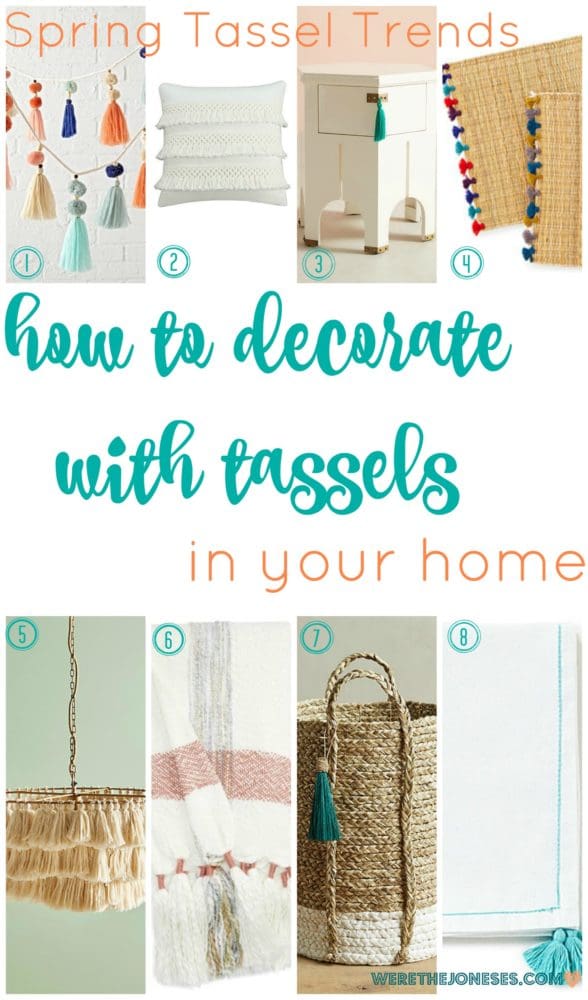 Now go get your tassel on! Don't mind if I do…this tassel garland has my name written all over it!