We threw a magical unicorn-themed birthday party for our twin girls first birthday! Genevieve and Georgia loved their pastel rainbow tutu and adorable matching unicorn headbands to wear on their special day. Unicorn cake pops, unicorn smash cakes, and a pastel rainbow punch and candy bar were the perfect sweets for the sweet pastel unicorn party. They even had two "unicorns" to ride in the backyard to help celebrate their magical day!
Want to read more about kid parties? You might be interested in A Preppy Pretty Pancakes And Pajamas Birthday Party for Georgia and Genevieve's 2nd birthday.
Never miss DIY home decor, design inspiration, party ideas, and seasonal decorating tips – sign up for the WTJ newsletter here!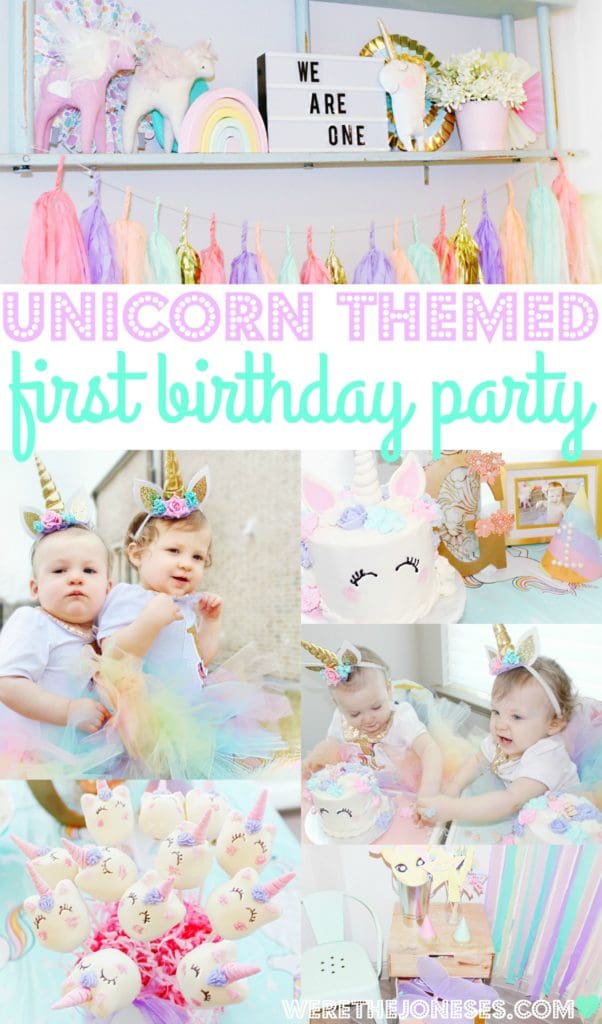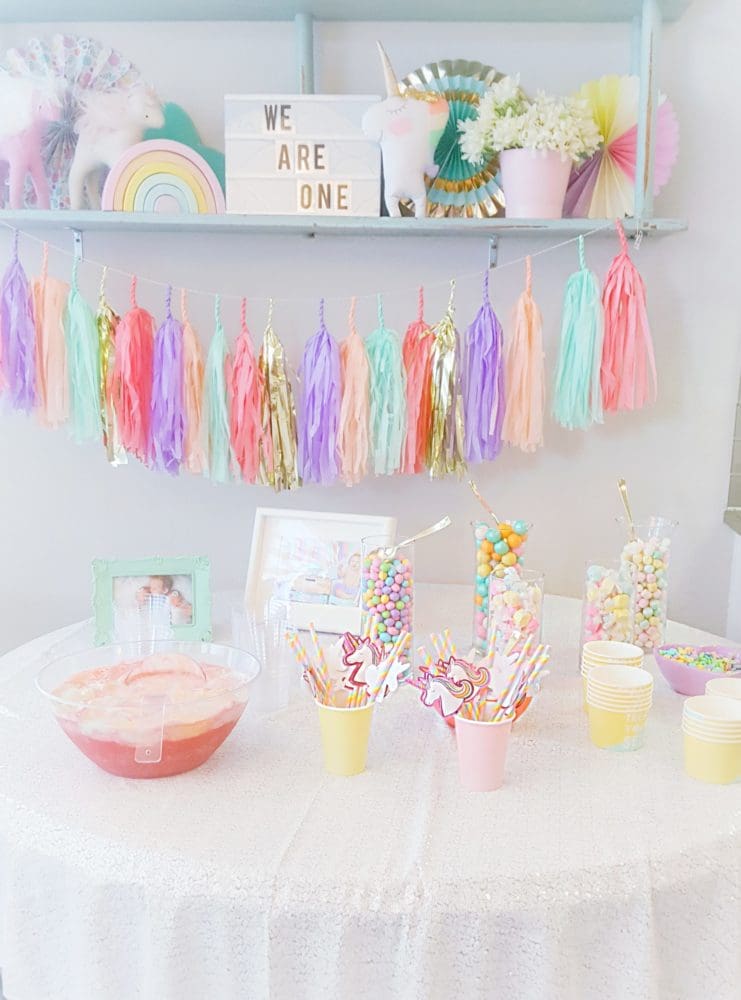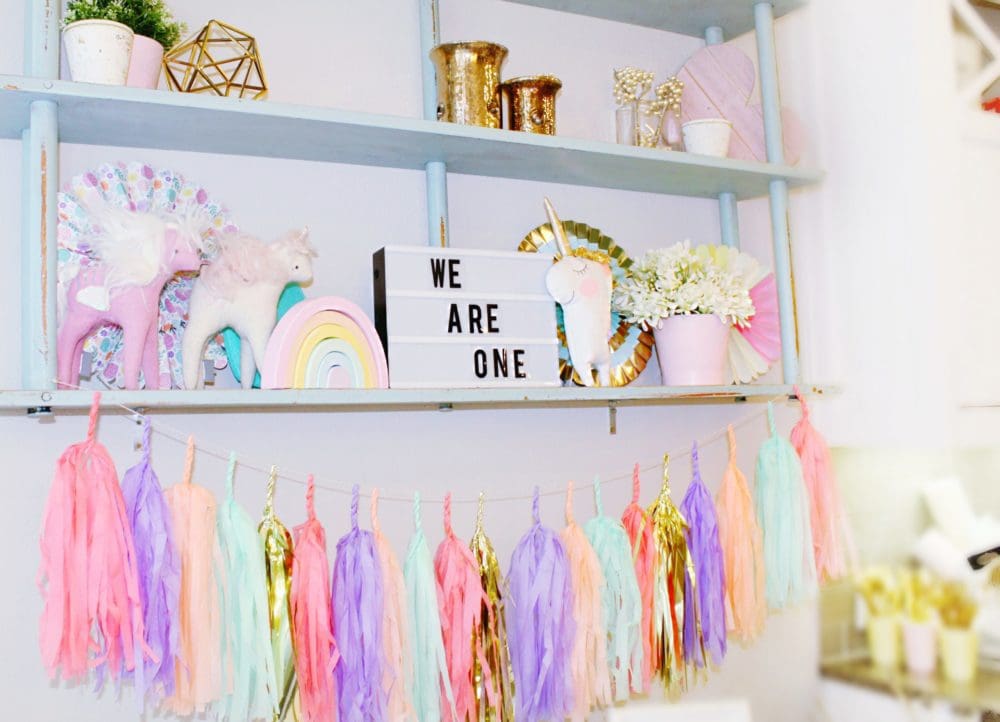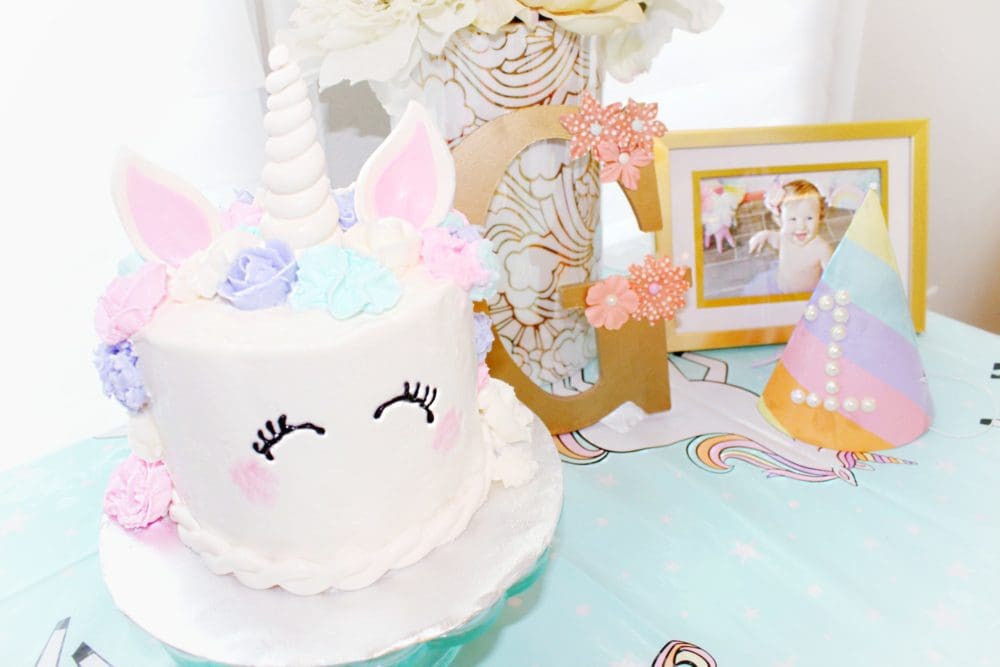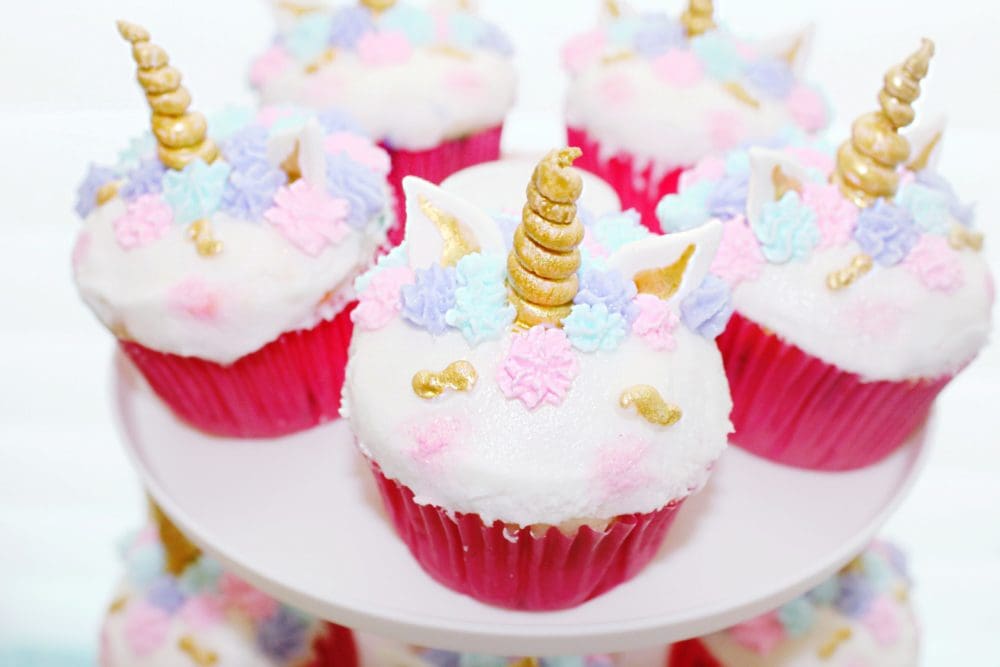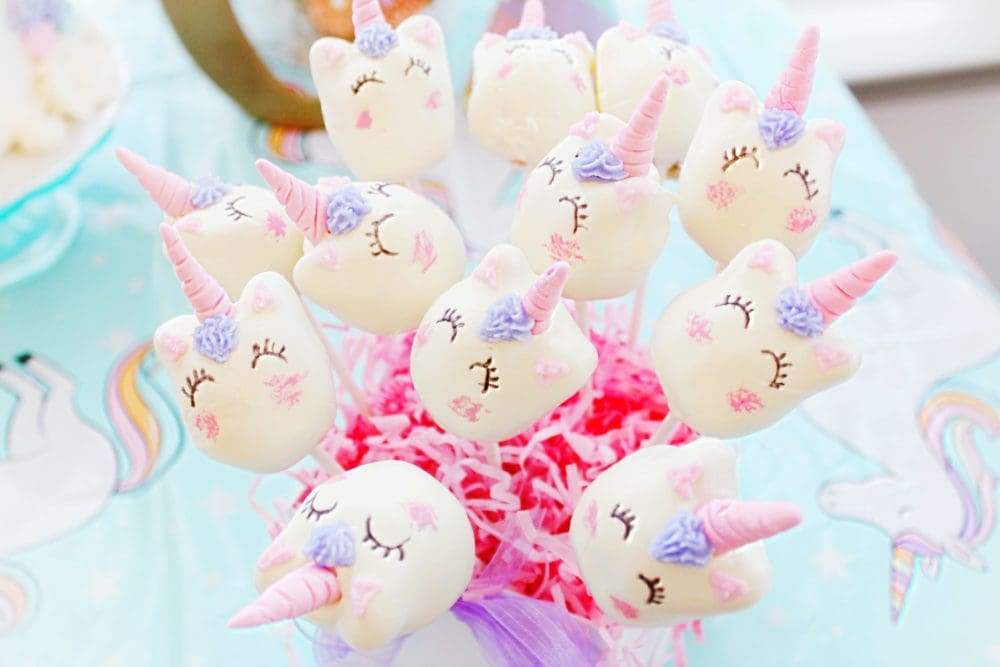 Picking a First Birthday Party Theme
One of my favorite things is to decorate for parties.
Kid parties mainly, because well #momlife
And I was SO excited to start decorating for the girls' unicorn birthday party!!
We already have a lot of pastel themed decor from their nursery and the playroom so it was easy to find items around the house to add to their party decor.
I also found lots of unicorn and pastel themed party supplies from from Amazon and Target! (pretty much my two trusty go-tos for everything!)
I think that's what pretty much sold me on the unicorn theme…a couple months ago I was strolling the aisles of Target (my absolute favorite hobby) and I spotted the cutest unicorn tablecloth and plates! And it just spiraled from there!
I researched a LOT on Pinterest for cake/cupcake/dessert inspiration and I was SO happy with how all the desserts turned out! Donna with Cakes and Cookies by Donna made the absolutely cutest unicorn treats for the party! Her strawberry cake is pretty much perfection!!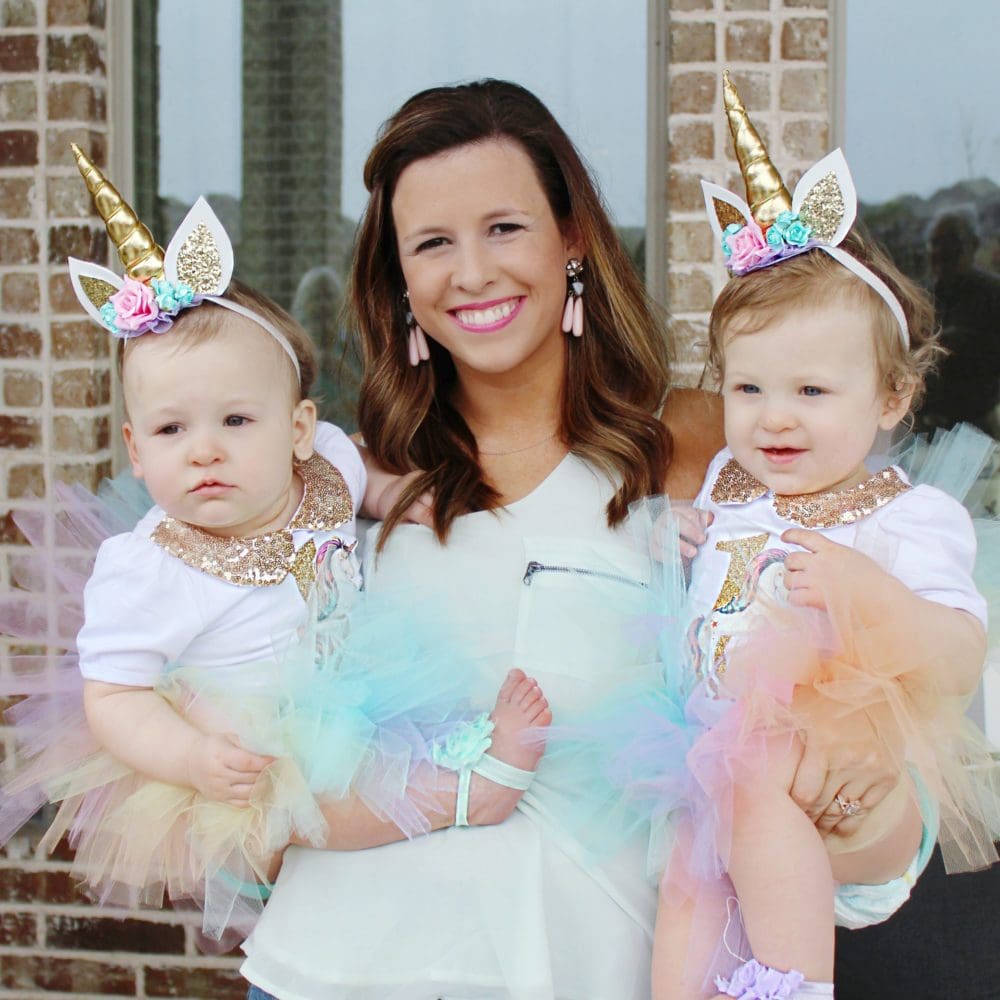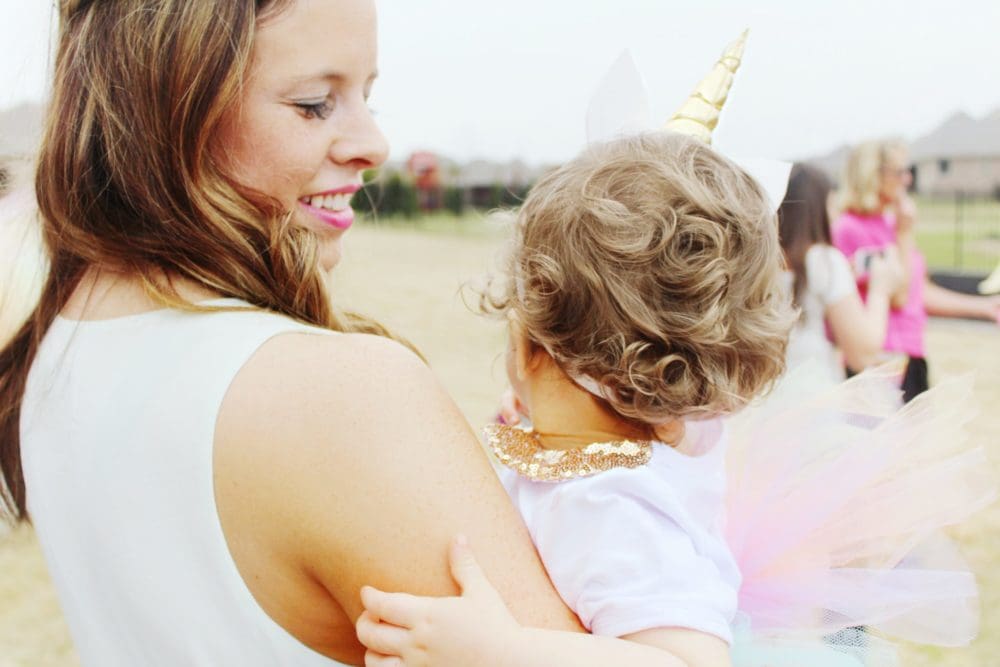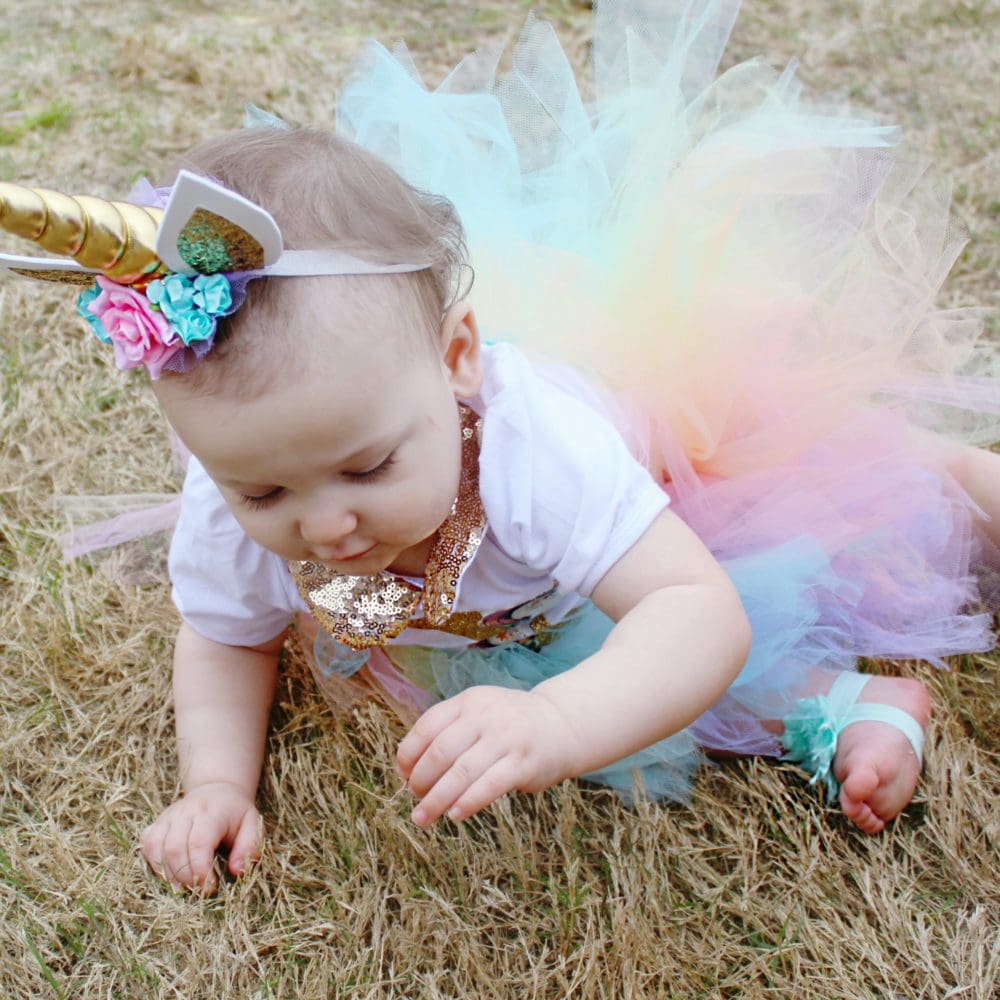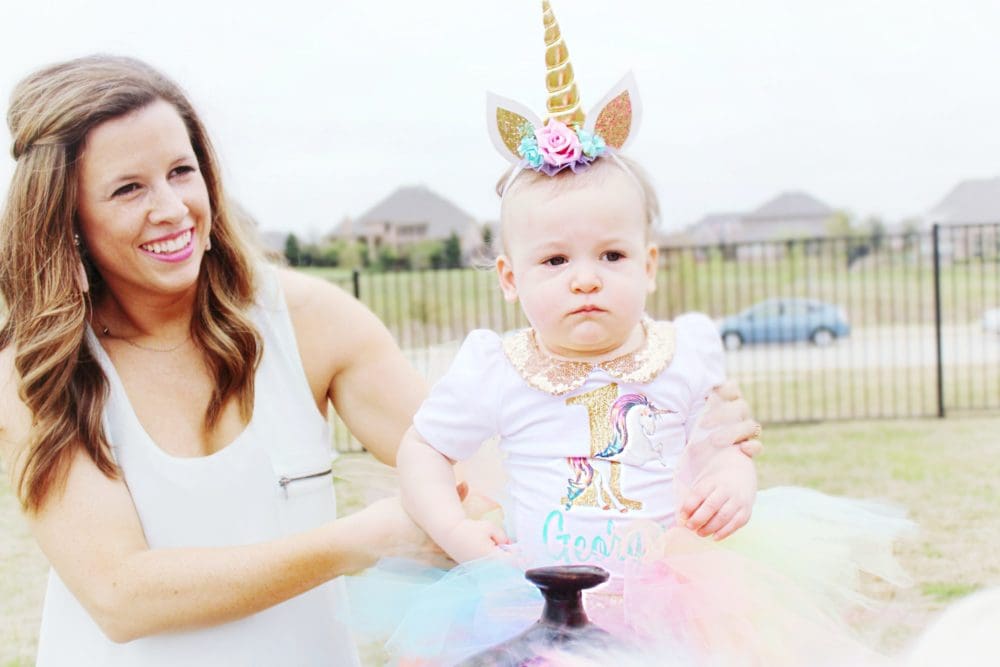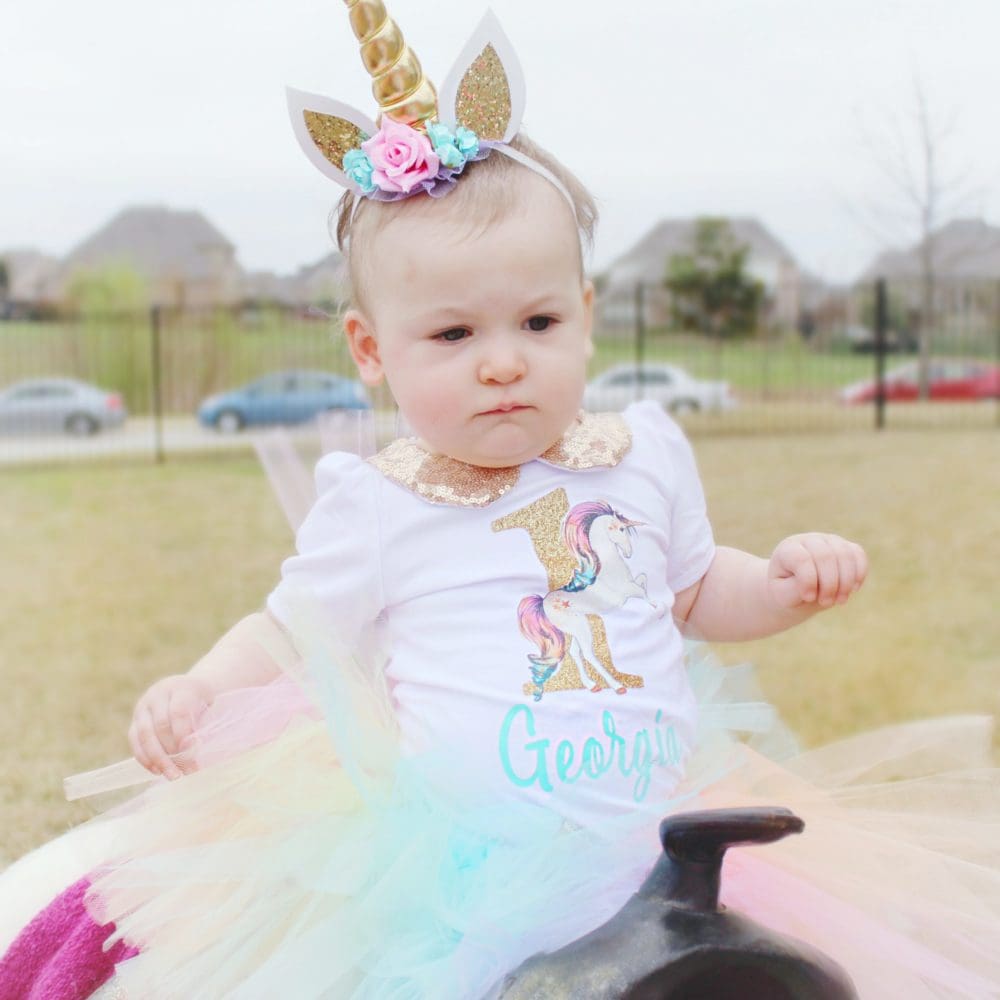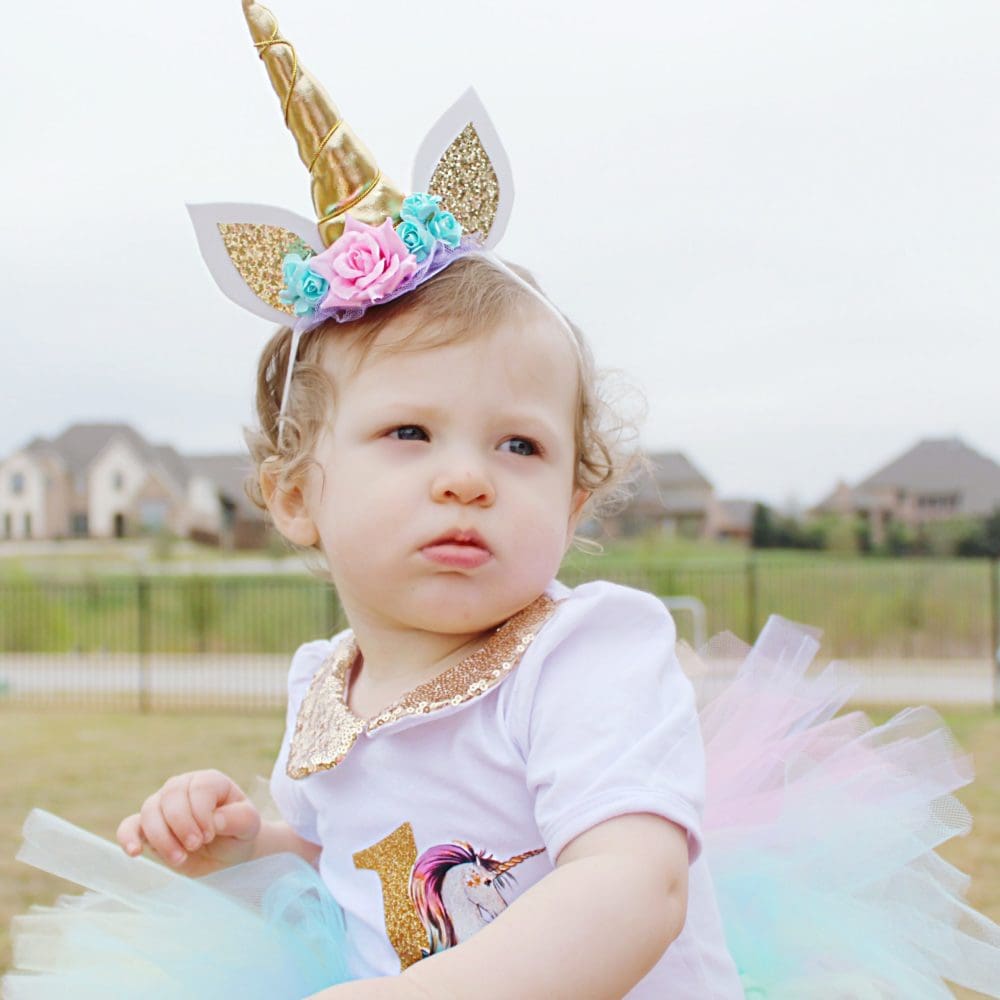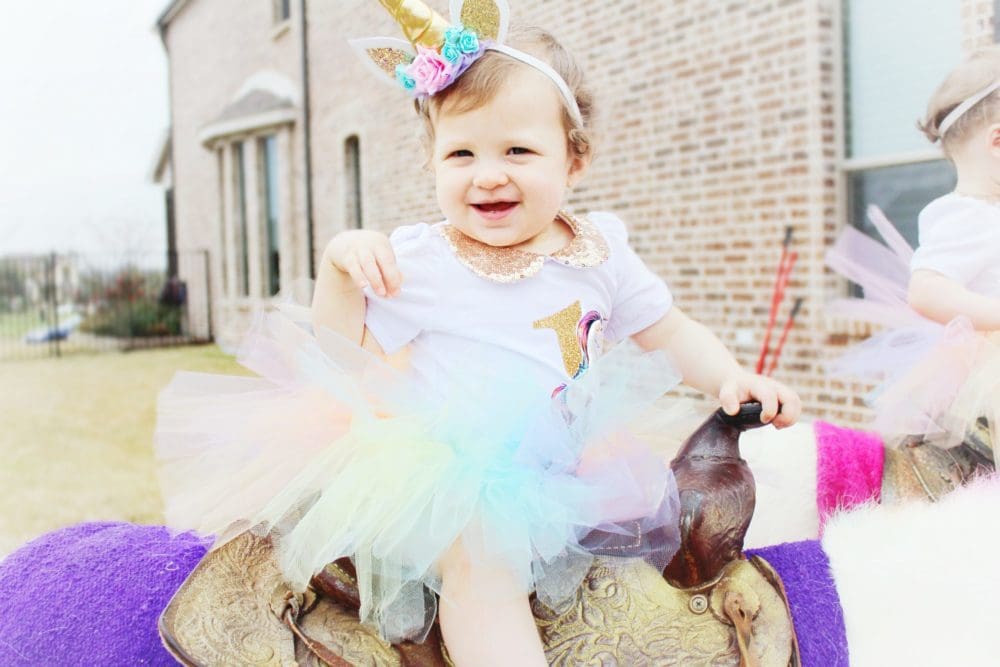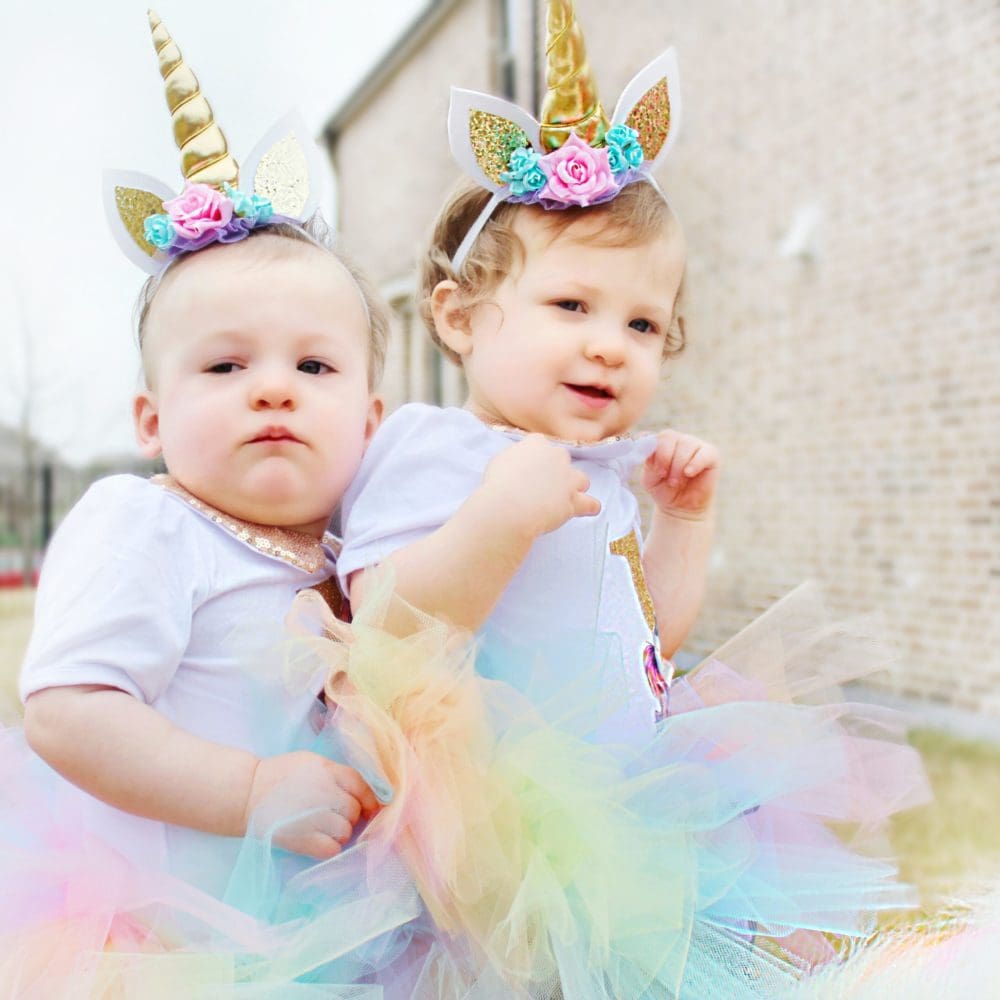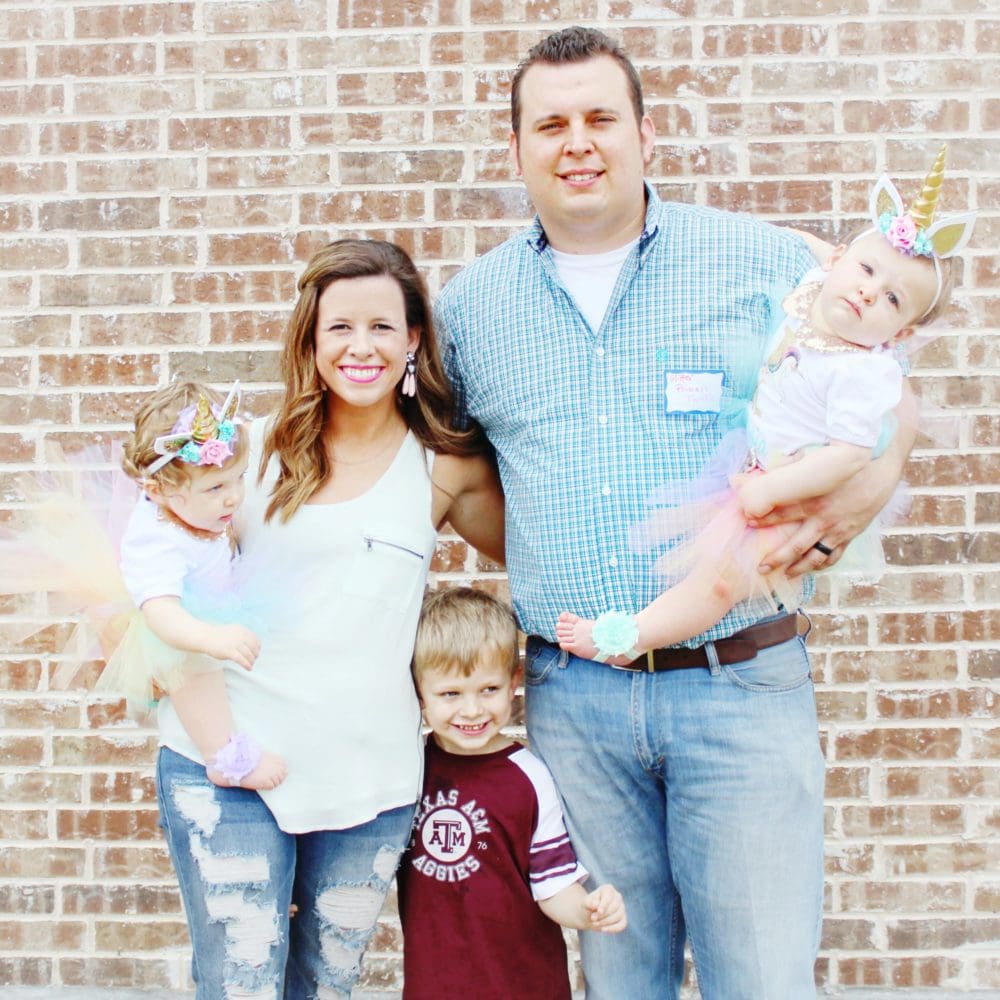 Unicorn Birthday Party Outfit
I was super excited to work with Lauren from BabySquishyCheeks on the girls birthday outfits! I mean, what little girl wouldn't love to have piggy petals and a unicorn horn headband to wear on their birthday??
We rented two "unicorns" (hehe) to come for the party and they were just the cutest! They had glitter on their hoofs and everything!
Genevieve seemed to like riding and petting the unicorns, but Georgia wasn't as amused, ha.
It was fun to have them experience riding their first little pony, and all the kids at the party loved being able to ride the pretty unicorns around the backyard!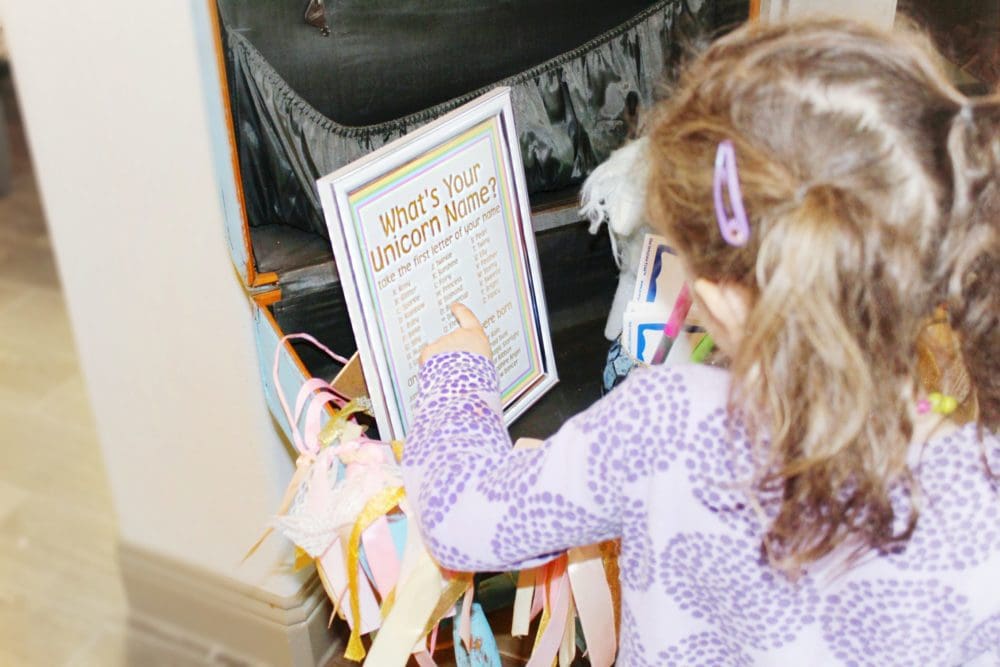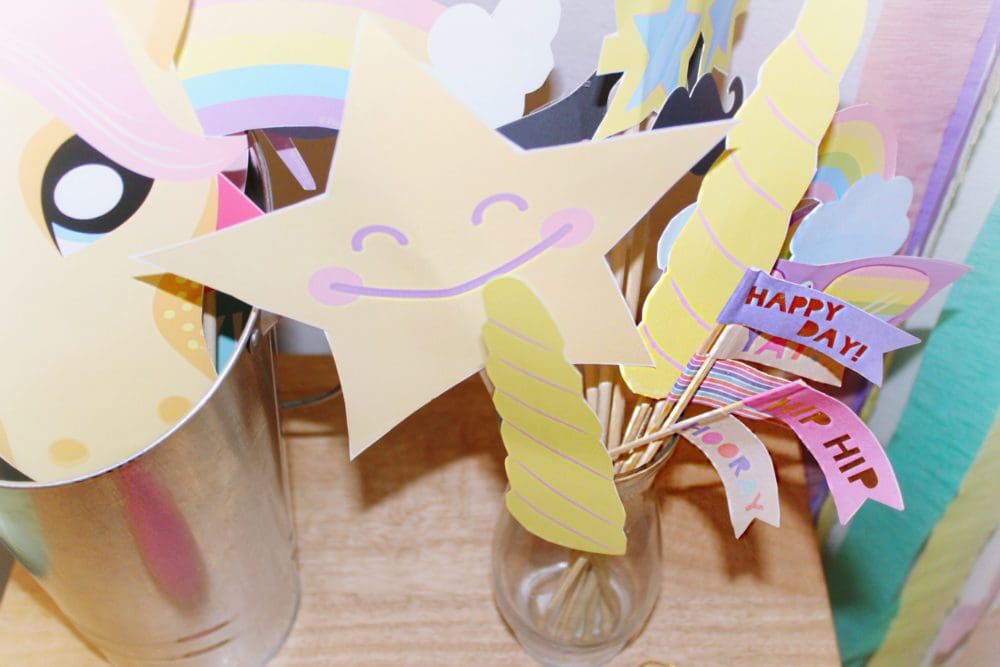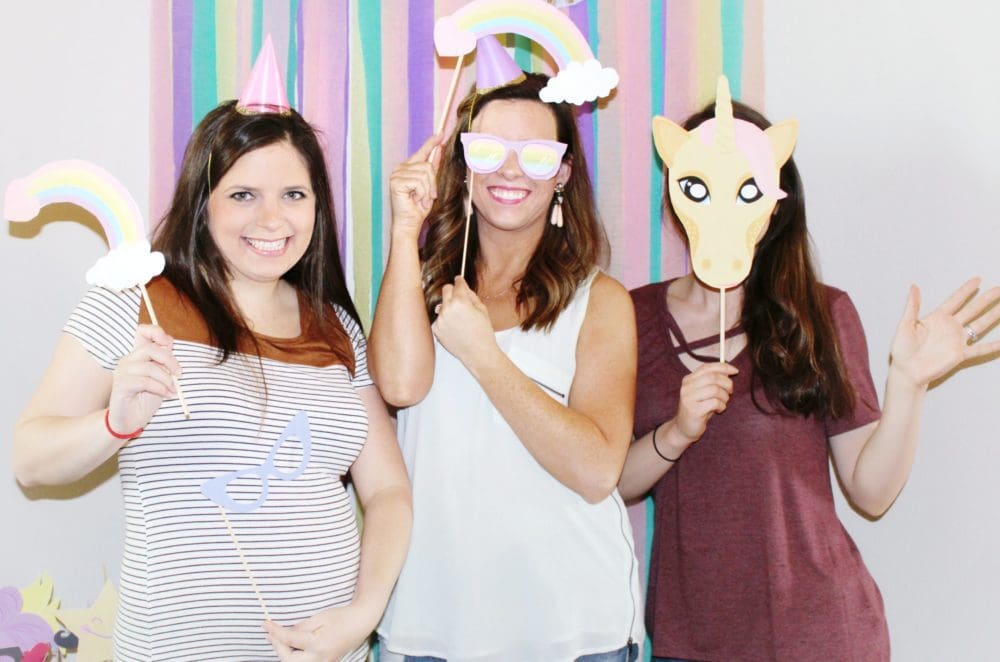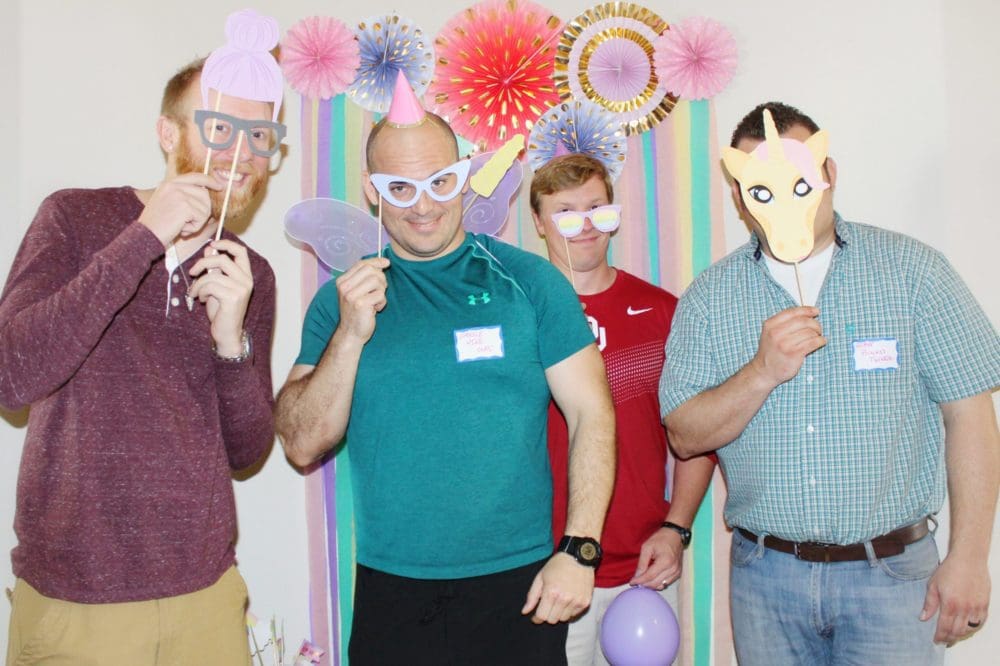 Unicorn Birthday Party Decorations
When you first walked into the party, I had a little area setup for all the kids (and adults too!) to fill out their "unicorn name".
Tara with Nothing Panda has the cutest prints and the unicorn name sign was the talk of the party! Even the dads/grandparents/uncles etc we're wearing their "Princess Sparkle Twinkle" name tags.
All the family pictures we took with Bryan, me and the kids you can see Bryan's hilarious unicorn name tag in all the pictures, lol. Definitely frame-worthy!
I also LOVE doing a fun photo booth at every party because they always turn out to be the BEST pictures! (exhibit A: this last one of some of the dads! Haha)
Sarah with Paperbuilt Shop is always my go-to for all my photo booth props! She literally has props for ANY party theme you can think of!
Tape a few streamers to the wall and some cute paper pinwheels on top, with a bucket of props next to it and your good to go!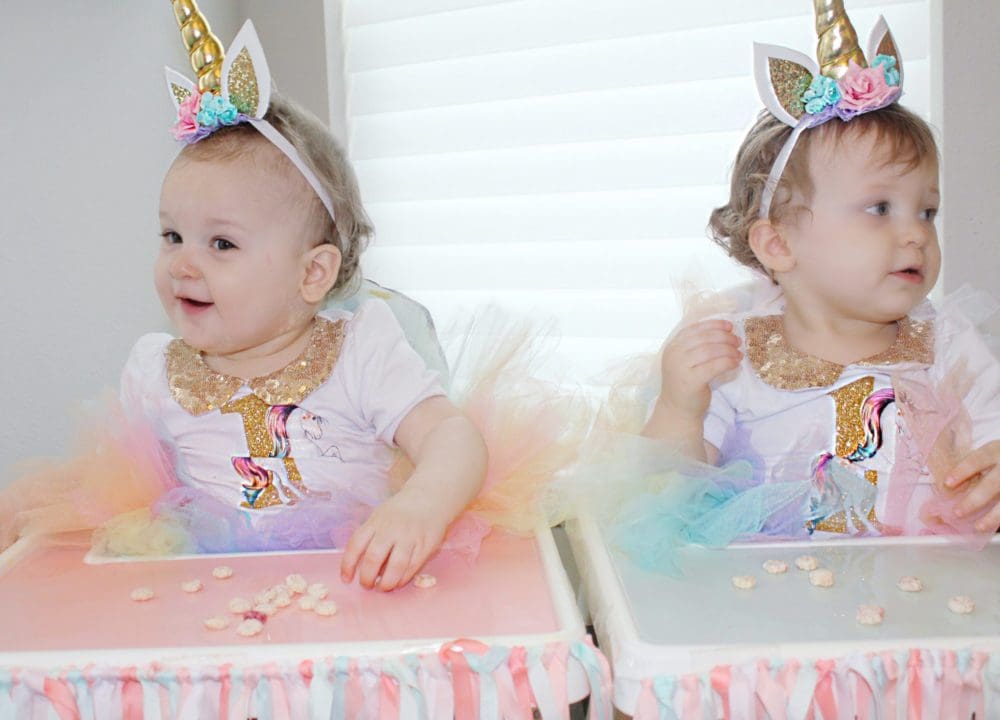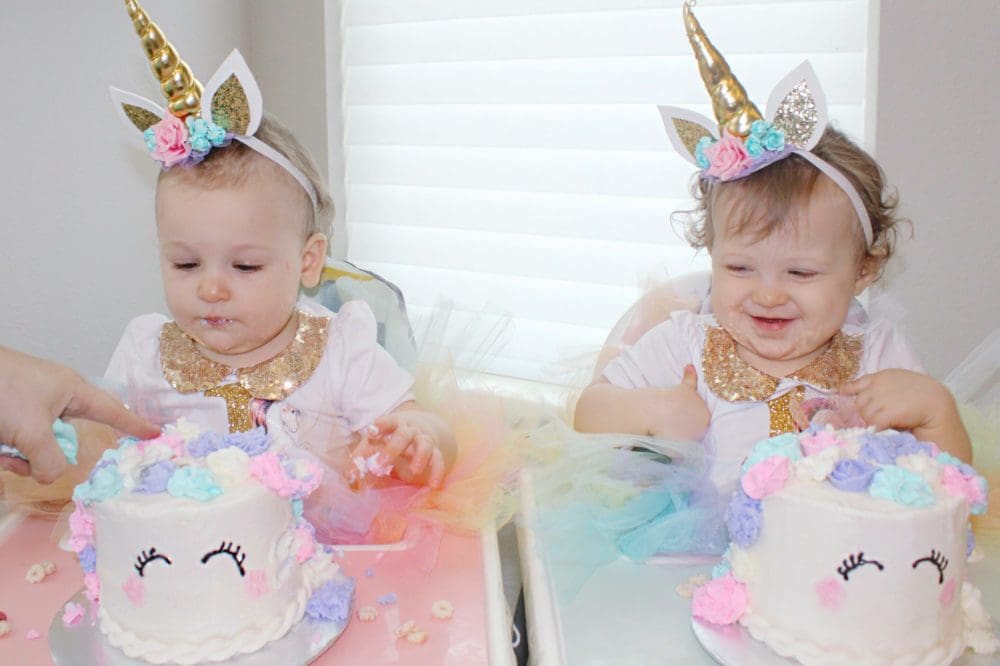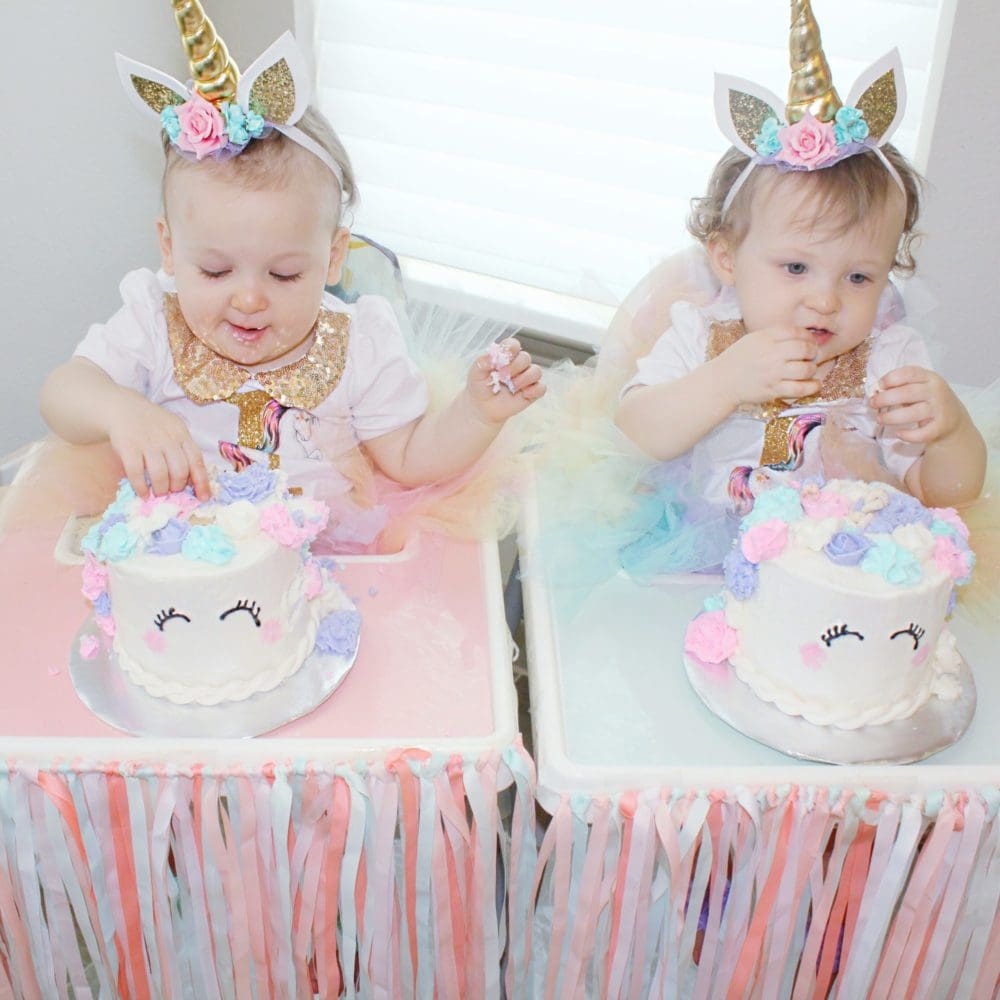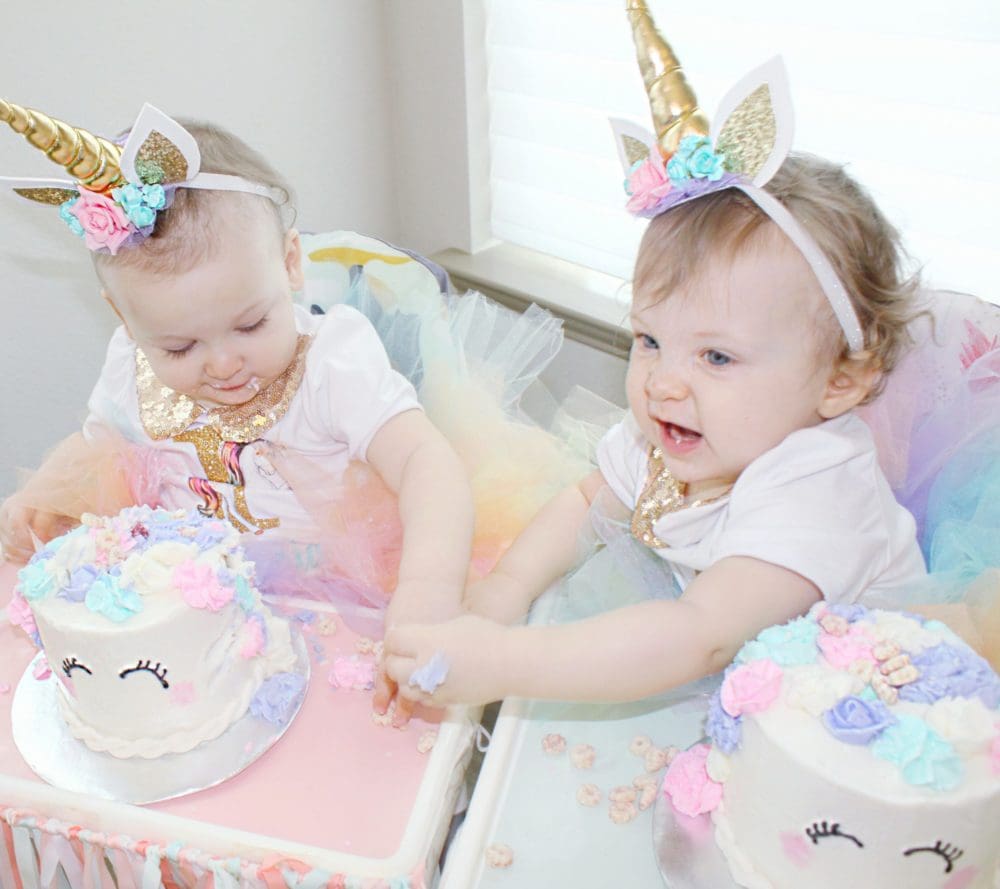 I still can't believe Genevieve and Georgia are already one!
I know it's a cliche saying, but it really does feel like it was yesterday when we brought them home from the hospital for the first time. Maybe because those first 6 months are just a complete blur to me now, ha!
They had such a fun-filled day spending time with all their family and friends. Thank you SO much to everyone who came and helped and celebrated Genevieve and Georgia!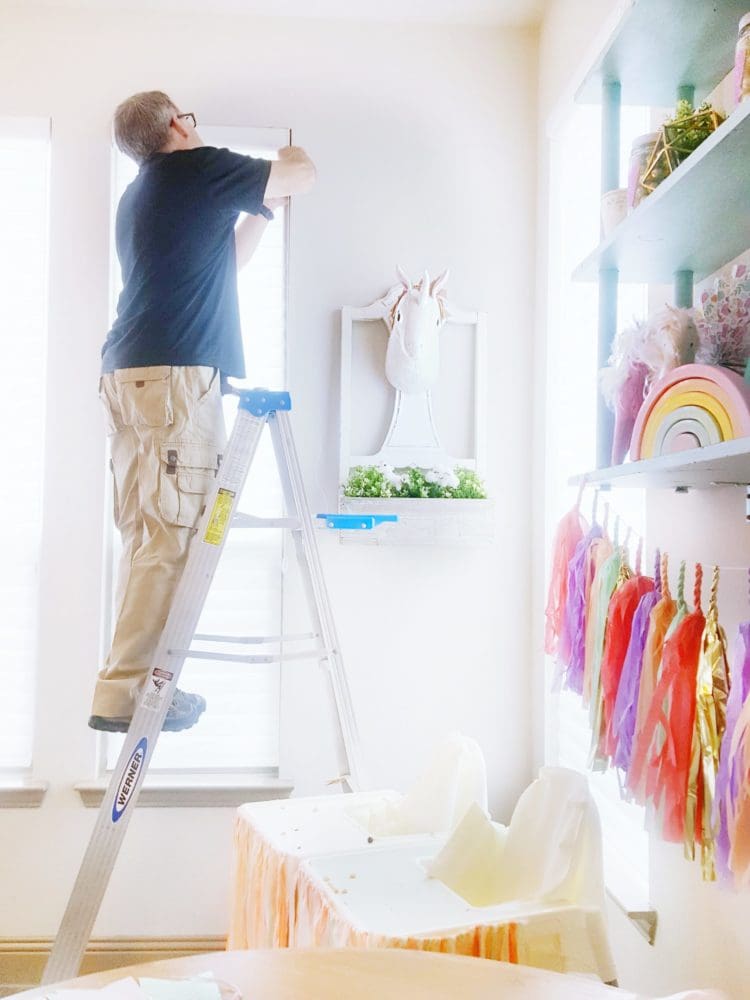 And a very special thank you, to my all-time biggest helper: my daddy. Who drove from Colorado to Dallas a few days before the party and spent those days and nights assisting me with hanging streamers and string and all sorts of decorations, and helped me strategize the best and most effective way to do it! And being the best errand, cake, balloon, photo, rainbow sherbert errand runner there is. Love you Dad!