This post is sponsored by BabbleBoxx.com. All opinions are my own.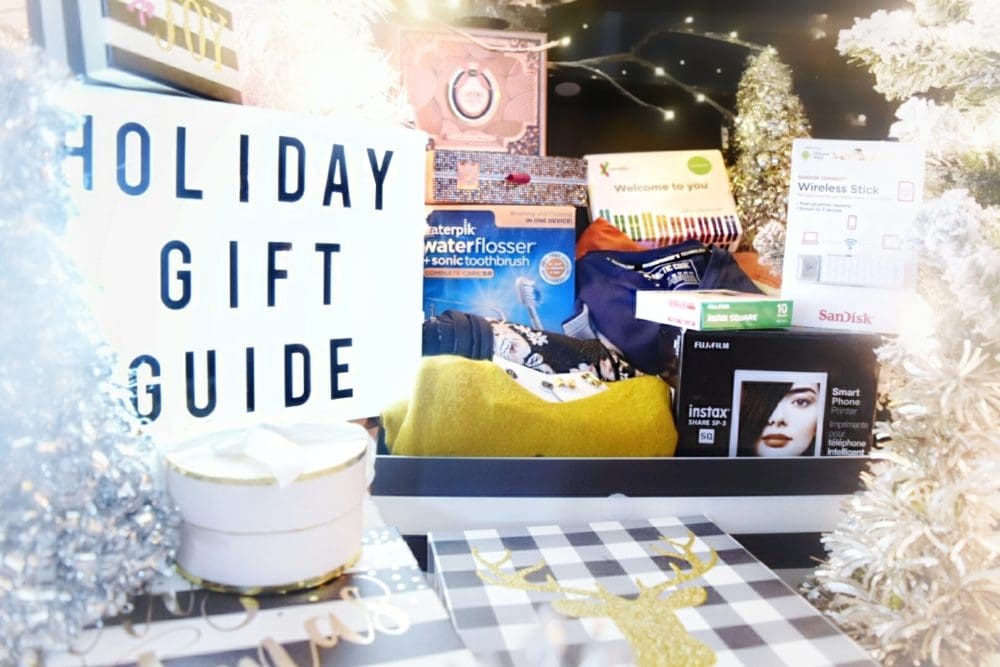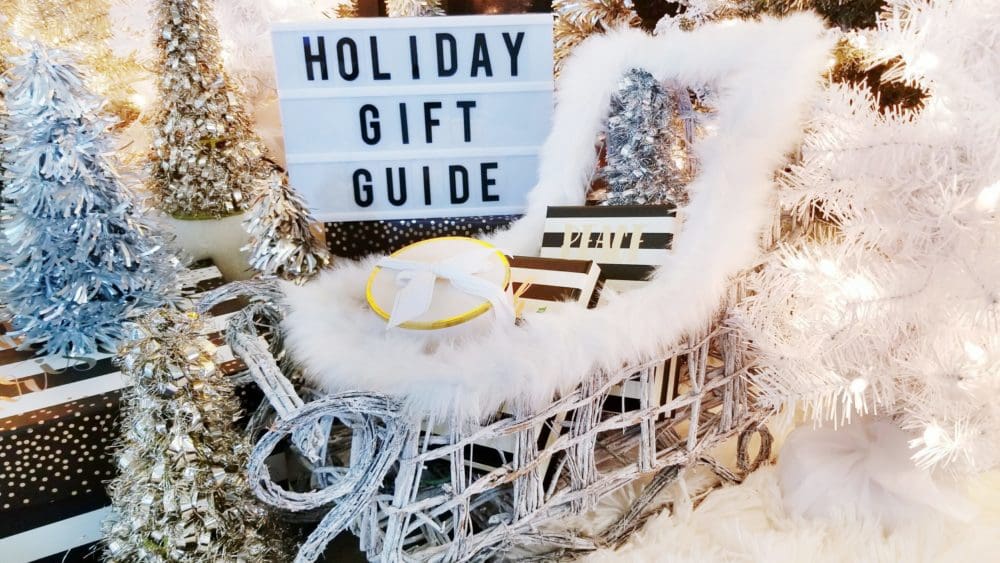 Who has a long list of friends and family to shop for but don't know where to start? Fashion, Tech, Sporty, Gadgets, gifts for him, gifts for her – I've got you covered!
I've rounded up a variety of great gifts for my Holiday Wish List Guide that includes amazing gift options for everyone on your list!
Have y'all ever used a water flosser before? I admittedly never remember to floss, and when I do it's normally the day of my dentist appointment because I don't want to be embarrassed at the dentist! It also hurts my gums, plus I can never find where I store the floss.
A hot gift item this year is the new Waterpik Complete Care 5.0 Water Flosser and Sonic Toothbrush. What's neat about the Waterpik Water Flosser is that it cleans your gums gently but effectively with the use of water. Plus, the Waterpik Complete Care includes the Water Flosser and the Sonic Toothbrush in a sleek countertop design, so it's not lost in a drawer like my floss usually is!
Bryan was super excited about the water flosser, and has been testing it out for the last few days. He said he can instantly feel the cleaning results along his gum line and loves the ease of cleaning his teeth without the task of traditional flossing.  A perfect husband gift for the guy who has everything!
Arctic Cool has an amazing line of Instant Cooling apparel for the active workout enthusiast on your list. Their Instant Cooling Shirt helps keeps you cool during your workout by using their Hydrofreeze technology to move moisture away from the skin and keep fabric temperatures lowered.
Activewear is also a great gift to get those who need motivation for getting in a workout routine in the new year. (Me!) New workout clothes always lift my spirits and give me that extra boost to get me up and going! Arctic Cool  is also running a coupon code right now (JOLLY20) for 20% off your purchase.
Give the gift of fashion with a Le Tote Fashion Subscription Box!
Le Tote is a fun way to wear the latest fashion finds without the commitment of purchasing items that may soon go out of style. You shop from their apparel and accessories selections online, and can keep your items for as little or long as you like. You can choose to purchase the items you love, or you can send the tote back for new items when your ready.
My first tote I picked out a variety of items I knew I would use this winter season. I chose a flap pocket bomber jacket, a cozy v-neck sweater, floral sheer-sided leggings, and two studded earrings, one with gold bows and the other with druzy black crystals. It was a breeze to pick and choose the items I wanted and I'm so excited to wear them all over the holidays.
You can gift a tote with their monthly gifting options for your fashion-loving friends and loved ones, or pick out items for your own gifted tote!
Have a friend or loved one who's interested in learning more about their family and where they come from? Gift them the chance to find out with a 23andMe DNA Ancestry Kit! 
There's no better gift than giving someone the chance to learn more about what makes them who they are and the 23andMe DNA Ancestry Kit is super simple to use. The instructions are easy to follow and it took me less than 5 minutes to complete the steps listed.
Funny story, my husband's family found out their great-great-great-great grandfather committed a crime, and to escape he changed his last name to one of the most common last names there is – Jones. When my in-laws discovered that "Jones" was a made-up last name, some members of Bryan's family changed their last name to what the family's real last name used to be! I think an Ancestry kit would be the perfect gift for his family to learn more about where they came from and the generations of family before them.
And right now you can get $20 off an Ancestry Kit plus free gift wrap. Hurry and order by December 18th to receive in time for Christmas!
Spa and beauty gifts are always my go-to girly gifts for relatives and friends, because everyone loves a gift that smells good! And the Sabon Rose Tea scent is heavenly! It is the perfect balance of fresh and floral, and right now Sabon has a limited time Cheers to Rose Tea Holiday Gift Set that includes the body lotion and the body scrub. Perfect for gift giving!
Sabon is having an online-only 25% sale just in time for stocking up on their holiday bath and beauty gift sets.
I don't know if y'all run into this at your family gatherings, but with everyone taking pictures on their own individual phones, it's always a struggle to figure out who got that adorable picture of all the cousins on the stairs? Who snapped that impossible to get photo of my kids actually smiling at the camera? Can someone send me that funny video of Great-Grandma trying to use snapchat filters??
Now all of this can be done in an instant using the SanDisk Connect Wireless Stick. You are able to access and transfer media files from any phone, tablet or computer nearby all wirelessly! It's also the perfect solution to keeping phone storage low, without deleting your favorite holiday memories.
My son Cade has been really into picture taking the last year, he knows more about phone camera and filters than I do! The FUJIFILM instax® SHARE SP-3 SQ printer is a fun option for the picture taker and digital creative in your life! You can take any picture from your smartphone (and pictures from social media like Instagram and Facebook)and print directly to a FUJIFILM instax® SQUARE film via the instax SHARE app.
It's super simple to use and prints in seconds! It's the perfect way to create unique photo keepsakes to remember all the magical memories made over the holiday season.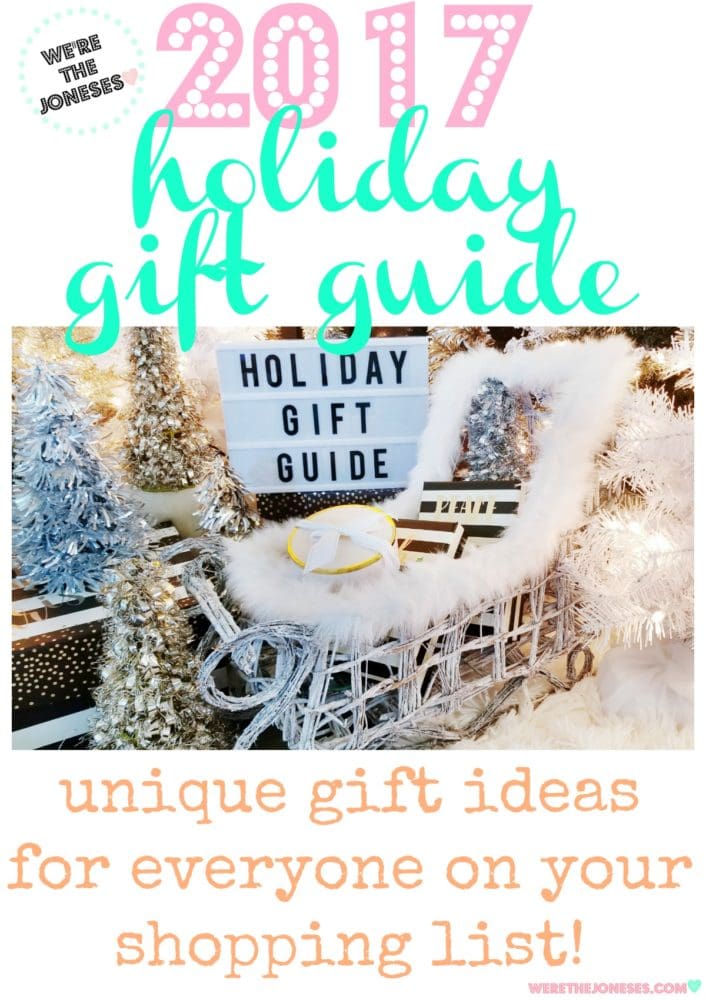 Which gift is your favorite? I hope I helped you cross off a few hard-to-buy-for loved ones on your shopping list!
Happy gift giving!