It's week two of the One Room Challenge! Can you "spot" my changes?? It's been a busy and productive week – the walls are painted, the carpet is ripped up, and lots of decisions have been made and changed! Let's get into our week two ORC weekly update!
Home Office Design Board
*This post contains some affiliate links for your convenience. Click here to read my full disclosure policy.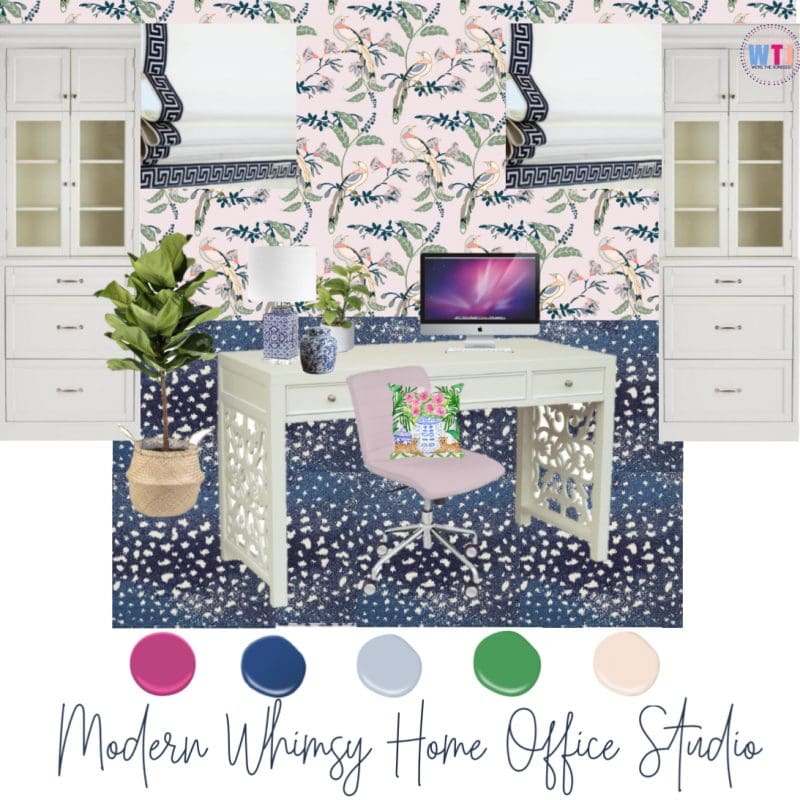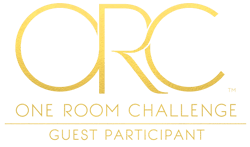 We've made it to week two!
I've spent this last week going back and forth on a few design elements for the office. I'm excited to say I've made some decisions and changes to the original mood board. One of the main changes is the wallpaper. I ordered several wallpaper samples and completely fell in love with this Milton & King Birds of Paradise wallpaper. I love all the colors in the design – it's beautifully feminine and whimsical! Another change that I'm thinking about is the rug. In my week one post I originally had a bright pink rug, but I now am leaning towards a navy blue antelope print. How pretty is this design?! I'm still up in the air with this one – what do yall think??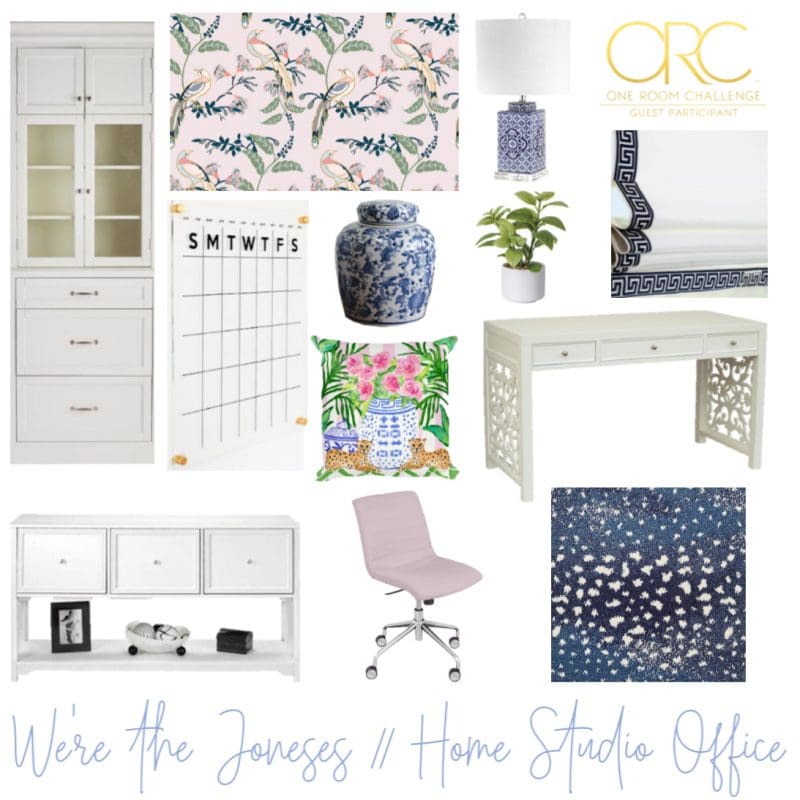 Visit all the The One Room Challenge™ posts from week two HERE!
One Room Challenge - Week Two Updates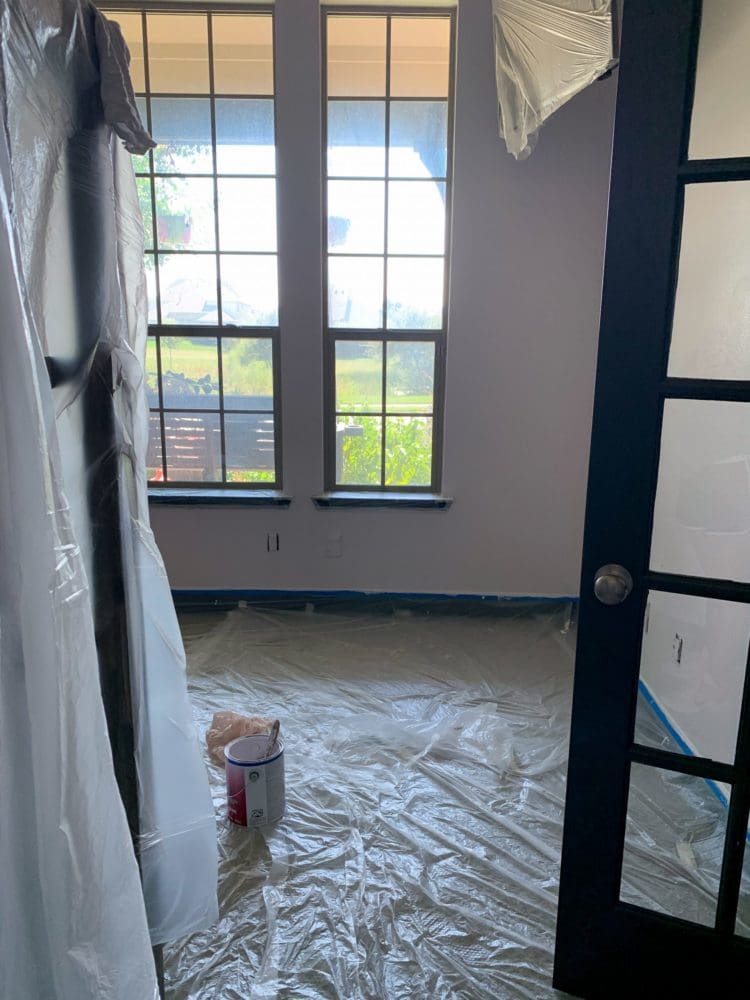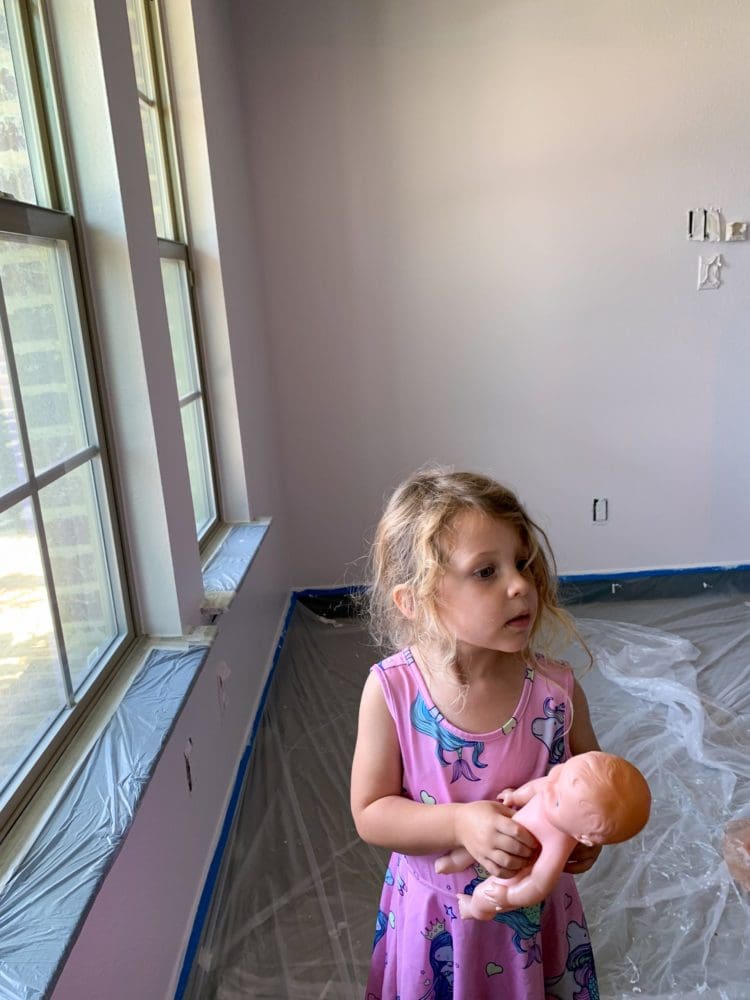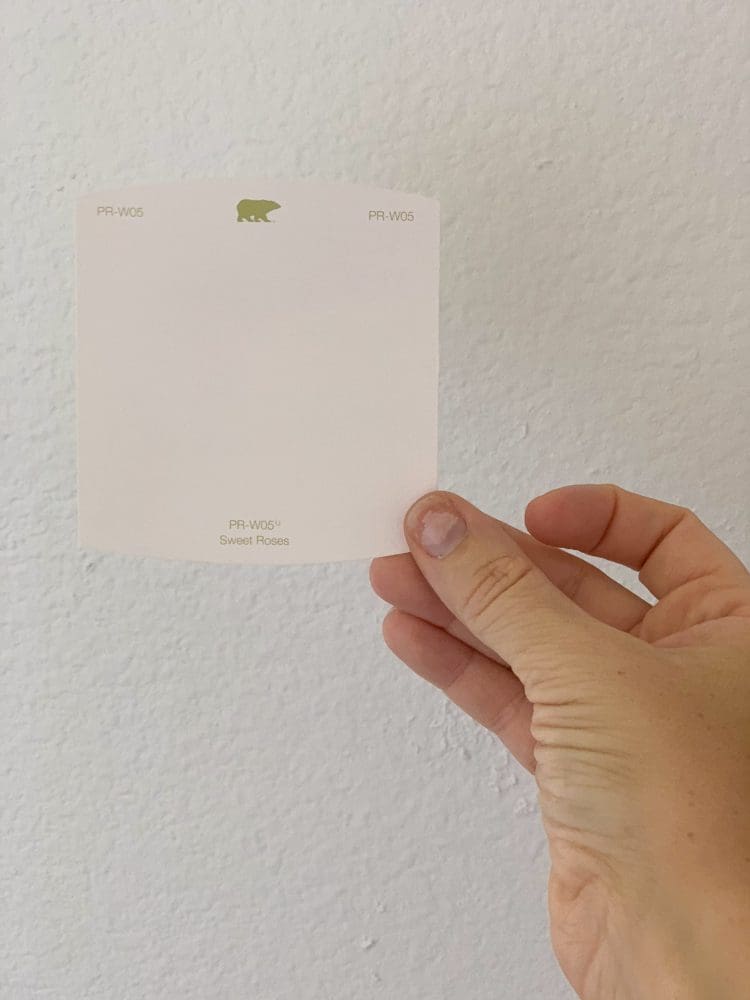 New Paint
One major decision that was made this week was the paint for the walls! If you follow my Instagram stories, you know I painted LOTS of paint samples on all the walls last week.
I wanted to find a "barely there" blush pink – and I found it with Behr Sweet Roses! It's very light and almost looks white in some light. But you can see the slightest hint of soft pink, which I love! I love the contrast of the light blush pink against the dark navy trim and doors.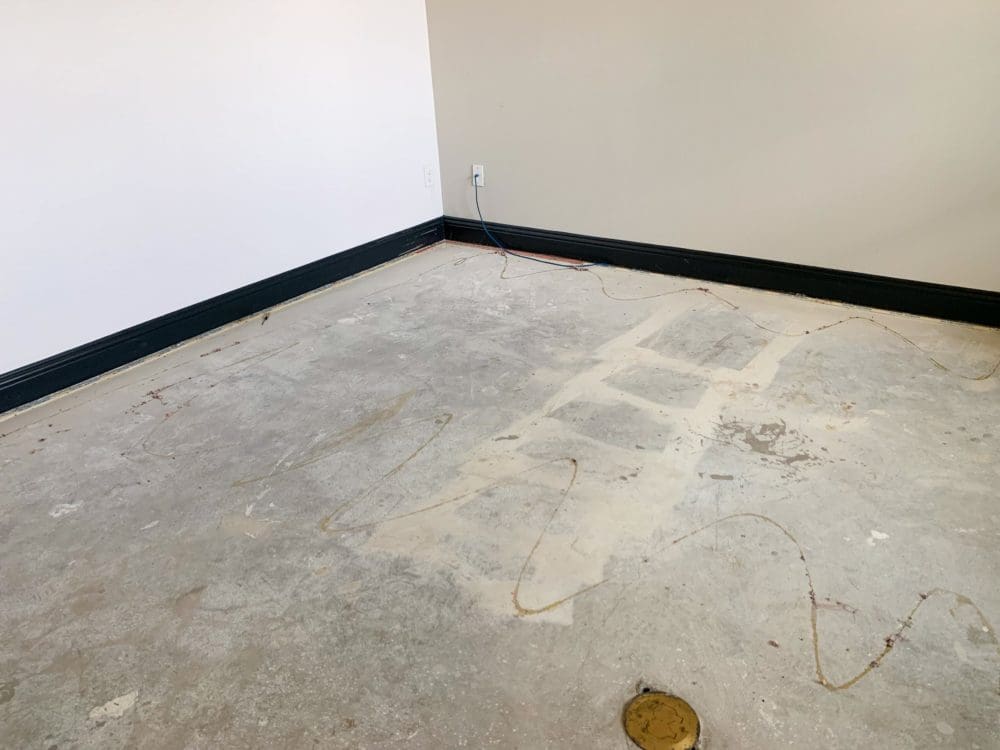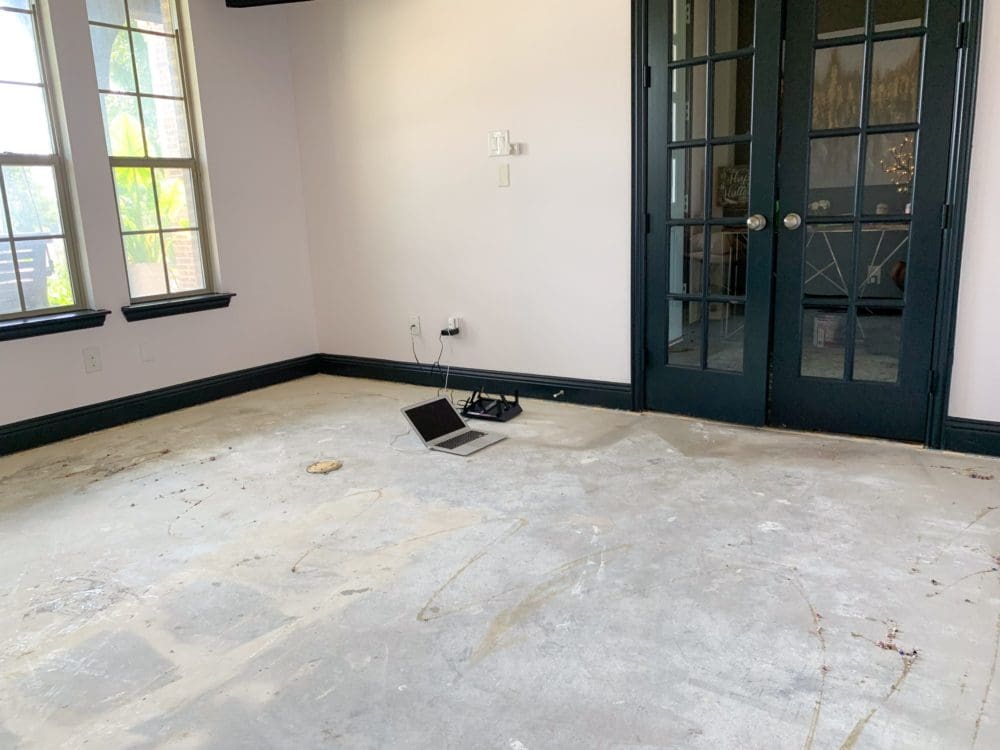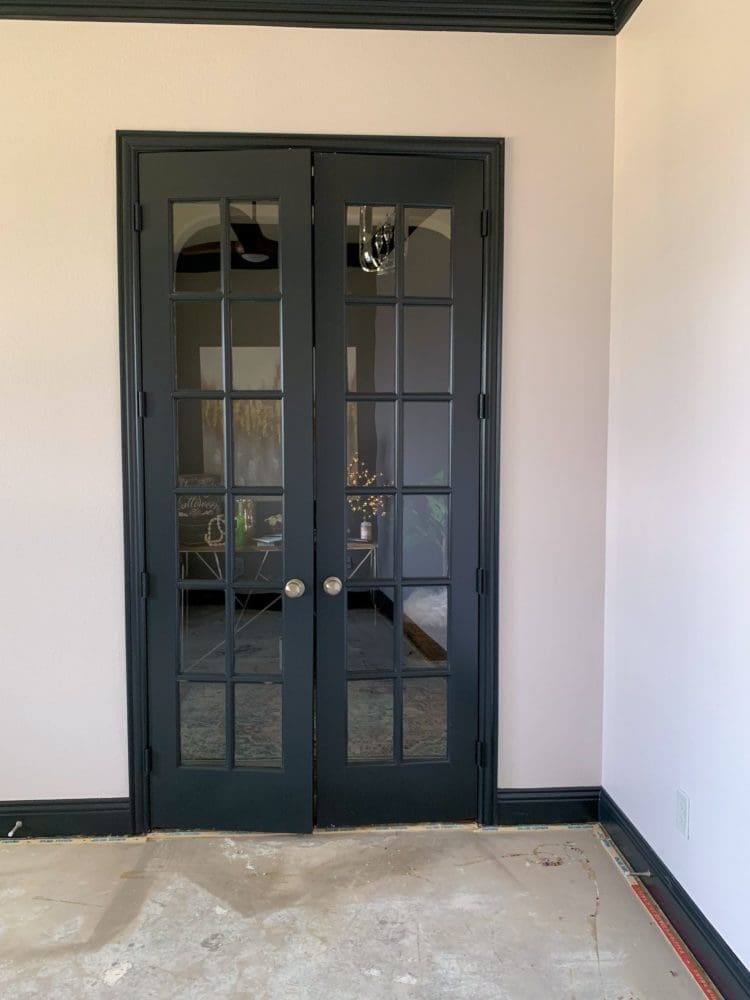 No More Carpet
We no longer have carpet in the office! Hallelujah! Bryan and I had originally talked about leaving the concrete floors and painting them a bright white. One thing we didn't realize was how loud a room is after you rip up the carpet. The echoing and sound in here is CRAZY loud! Seriously – I can barely get through talking on video – it was so weird to me!
I think adding a large rug, window shades, and furniture should help but I'm still concerned it will be really loud in there. Might be going back to the drawing board on the floor situation – stay tuned!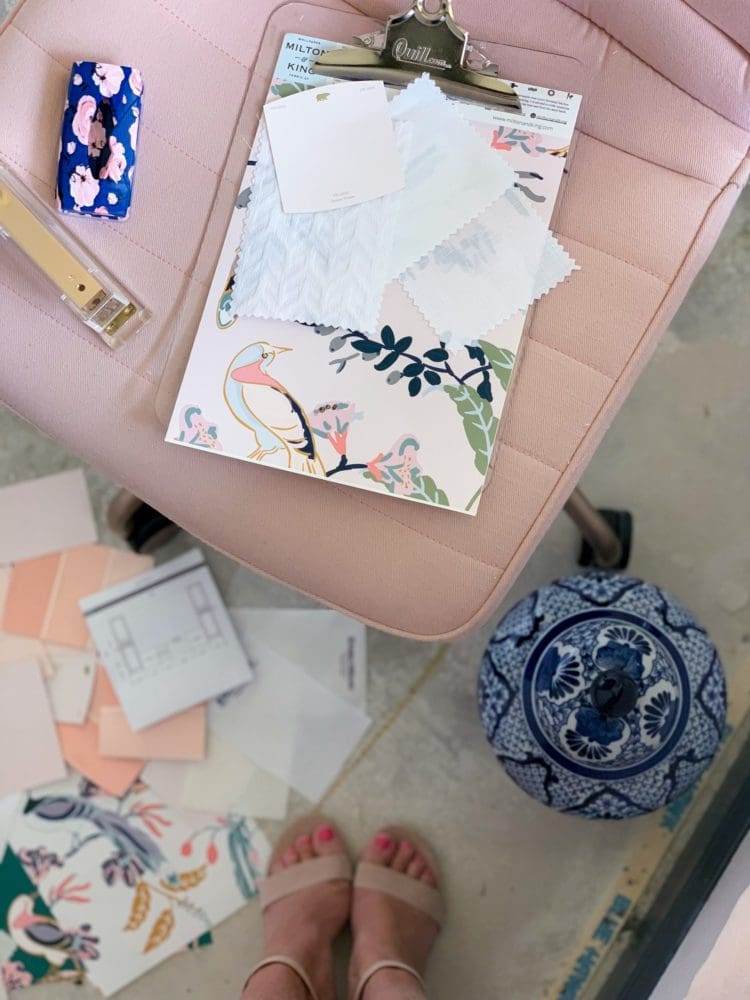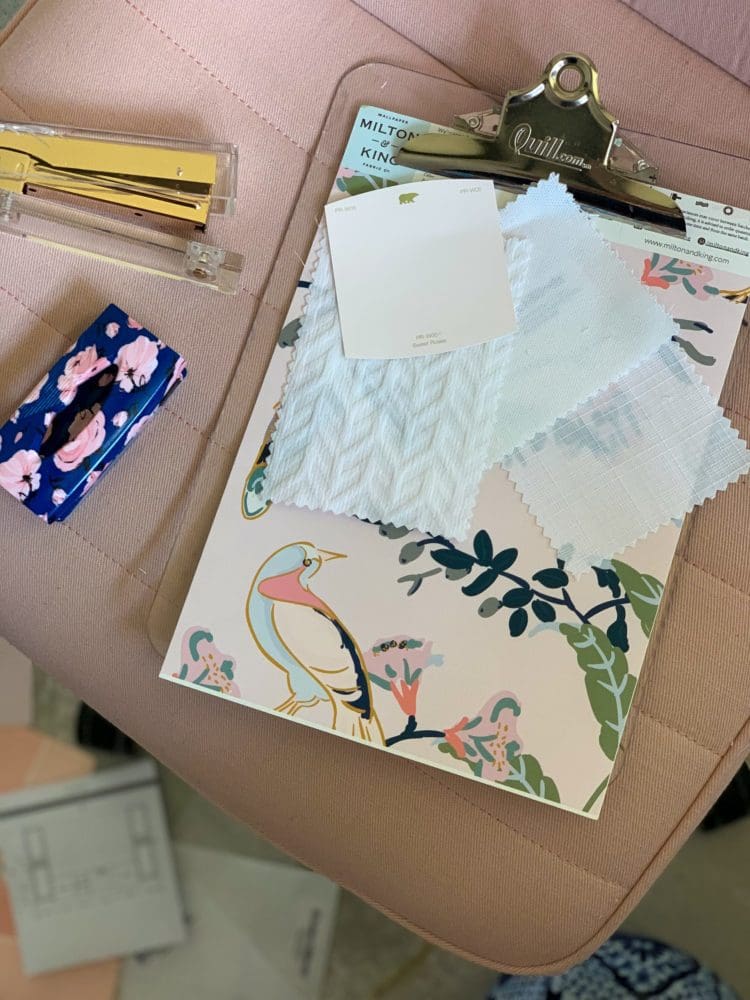 Upcoming for next week:
I am hoping to make a decision on the roman shades next week! Bryan is also going to put in our order for the custom built-ins that are going along the back wall. We've been drawing up many versions of these cabinets and I'll be so excited once this is check off the list!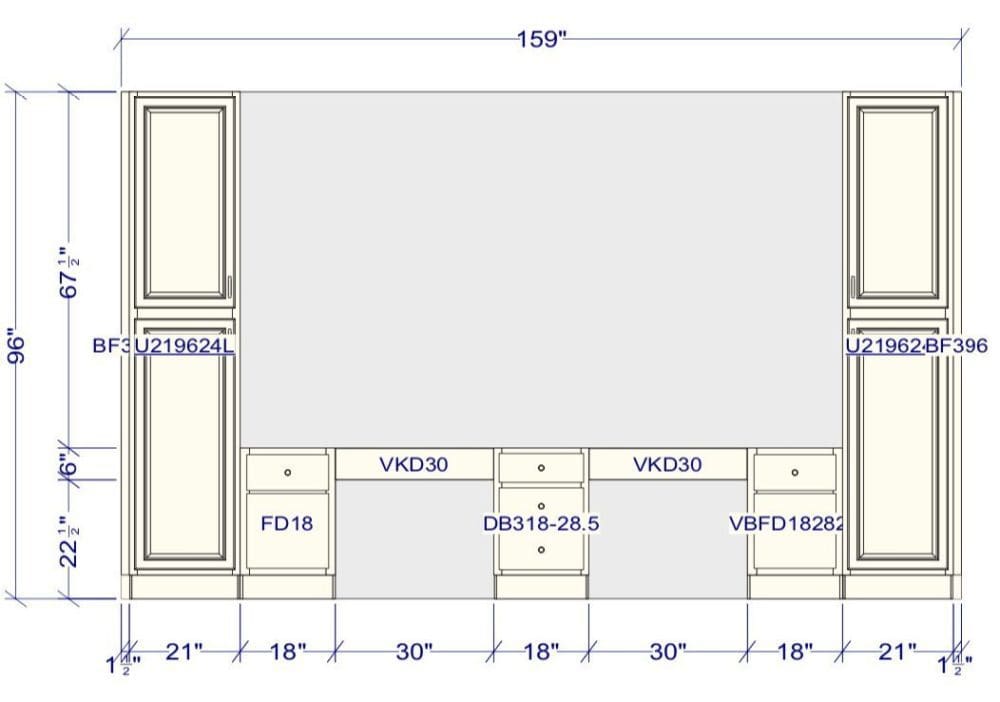 I'm feeling a lot better about where I'm at after week two than week one. Hopefully I can keep this up and stay on track! I'm excited to see everyone's updates this week – make sure you check out all the featured designers and guest participants. There's so many creative room makeovers happening! Thanks for stopping by!