It's week one of the One Room Challenge! Come check out my home office design ideas for turning my traditional masculine office into a bright feminine modern studio! I've included my home office mood board with my design selections, plus I'm also sharing the messy + unorganized before photos!
*This post contains some affiliate links for your convenience. Click here to read my full disclosure policy.
Home Office Design Board
Modern Whimsy Home Office Studio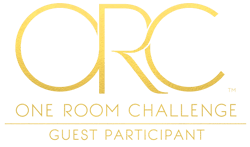 What is the One Room Challenge?
Welcome to week one of my first ever The One Room Challenge™! What is the The One Room Challenge™ you ask? The ORC team along with with it's official media partner Better Homes and Gardens host a 6 week challenge for 20 featured design influencers to makeover one room in their home. They also invite all design enthusiasts with a blog or Instagram page to participate as a guest participant in the 6 week challenge as well. This is my first year participating in the ORC and I'm so excited!
I made the last minute decision to join in as a guest participant and makeover our home office. I've been wanting to redo this space for quite some time and being a little bit of a design procrastinator, I felt this ORC 6 week challenge can help keep me focused. Let me show you a few before pictures of our current home office and walk you through my design ideas for my new home design studio.
Visit all the The One Room Challenge™ posts from week one HERE!
Home Office Before Photos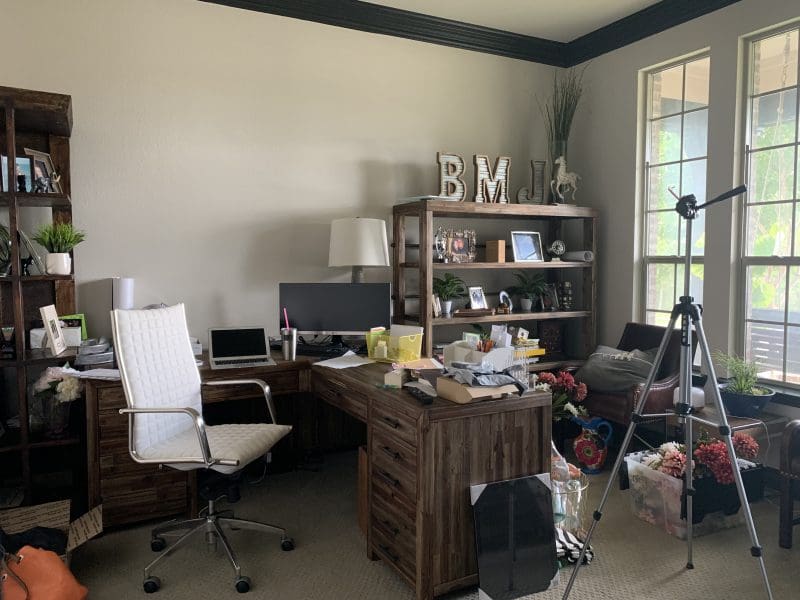 Here is the current view of our home office. Eek! If you follow me on Instagram, I give a little back story on my IG Stories about this current home office situation.
When we first moved into our home 4 years ago, I had just found out I was pregnant with our twin girls. I had a pretty rough pregnancy with our first born, and now I was pregnant with twins – our doctors thought this pregnancy would be even worse!
So the idea was that my husband Bryan would work from home more during the pregnancy and for several months after the twins were born. So we decided to decorate the office with Bryan's manly office decor, buy masculine office furniture, and setup the office with all of Bryan's work items.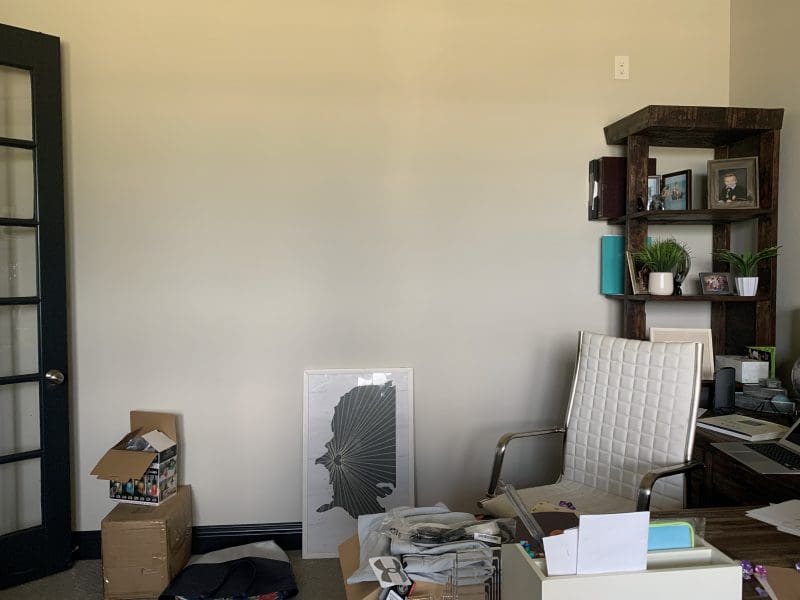 Miraculously, my twin pregnancy was very uneventful and I went on to deliver my girls on schedule at 37 weeks. Bryan worked from home a couple days a week those first few months and then went back to his normal work schedule after that. Now fast forward three years – this office space rarely ever gets used except as an Amazon boxes drop off zone + my seasonal decorating/styling storage area.
I am the one who actually works from home and yet this office space still is packed with all of Bryan's stuff (plus a lot of other junk)! Bryan actually came to me a couple months ago and said, hey why don't we make the home office into your office now?
I think he might have regretted that sentence the moment he said it…he could see as soon as he said it that I was already visualizing all the changes I was going to make to this space!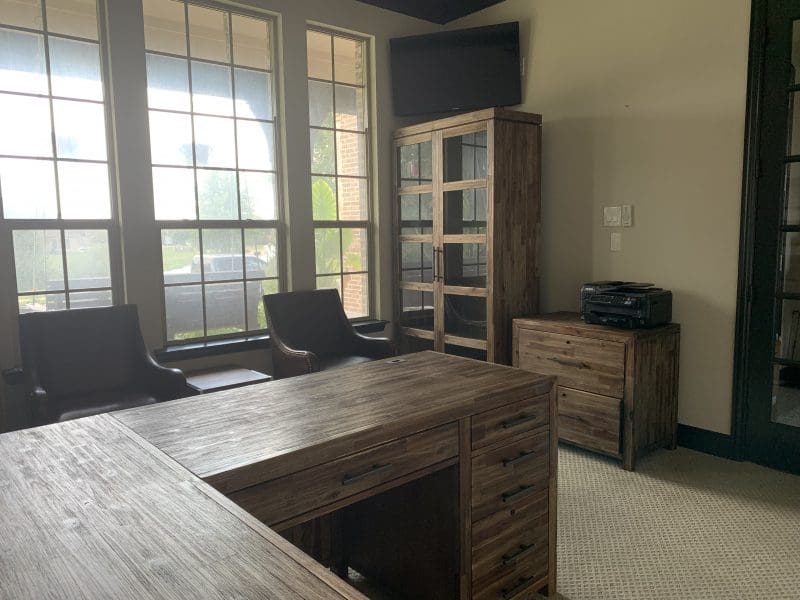 The truth is, I really do need a home office and studio space to call my own to help me run my business smoothly. I spend my working hours shooting photos + videos for my blog and you tube channel, and would love a studio space to do my product styling and store all of my props, equipment and supplies.
I also have another work-from-home gig that I use a clunky old desktop computer that I also need an organized area to work from.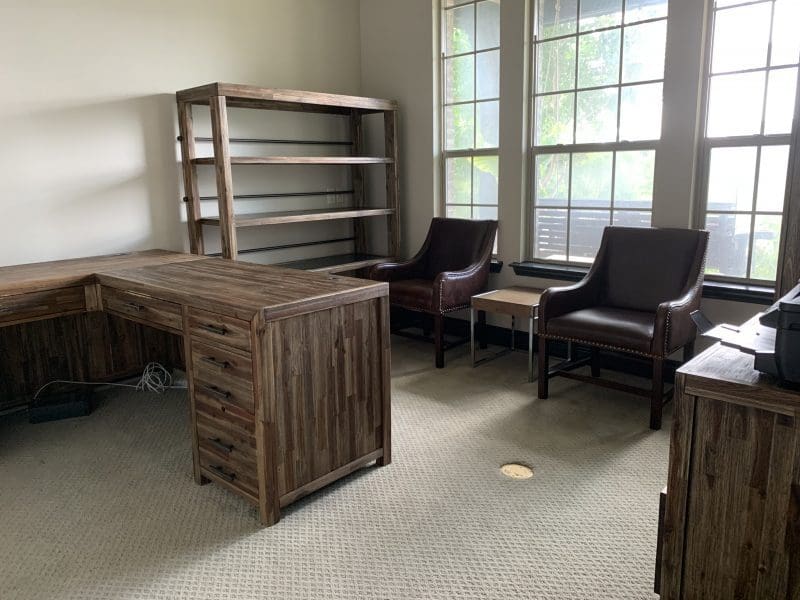 But…this current home office situation needs a little facelift. It's the most bland room in our home and I'd love to splash it with bright colors to match the rest of our house and freshen it up! I also want to design office builtins to store all of my equipment and files to help keep me sane and organized!
Home Office Design Ideas
Above is my inspiration board for my Modern Whimsy Home Office!
I can't wait to get started on designing this colorful + functional space for my business. I am so glad you are here to follow along this One Room Challenge journey with me.
For the next five weeks, I will be updating you each week with our home office design progress – stay tuned for next week, and make sure to check out all of my fellow ORC guests participants projects as well!


Check out all the The One Room Challenge™ guest participants week one posts HERE!
Check out all the The One Room Challenge™ featured designers week one posts HERE!
Recent Home Makeovers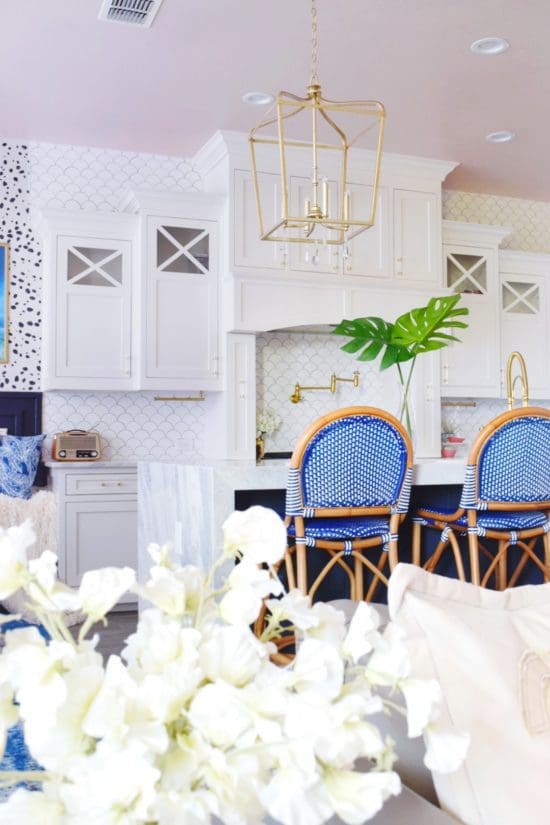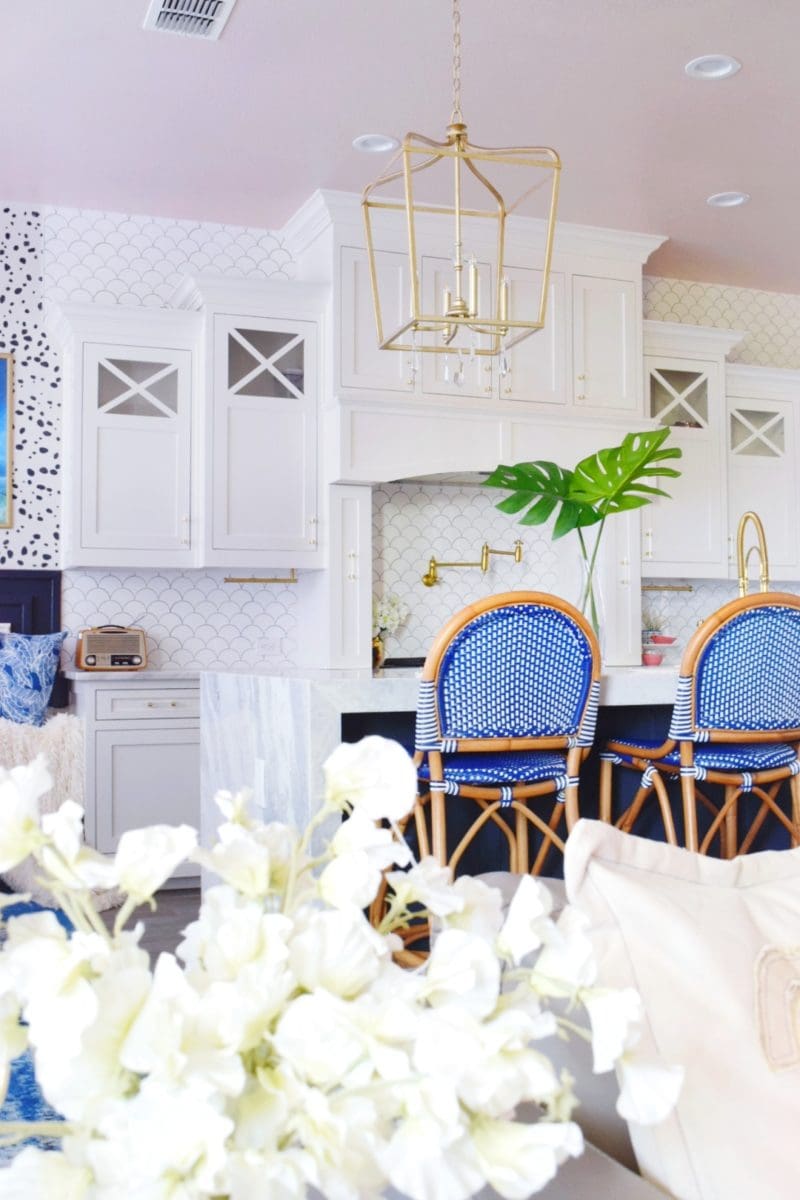 Modern Coastal Kitchen Makeover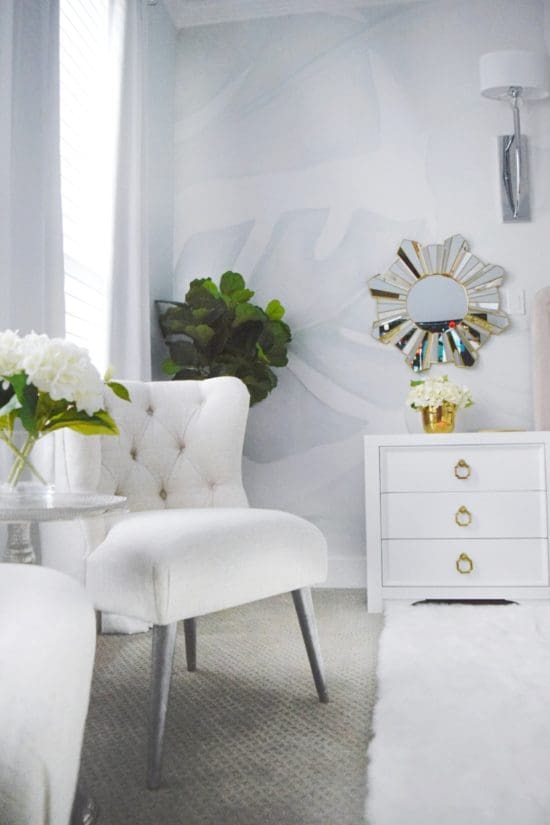 Coastal Master Bedroom Makeover