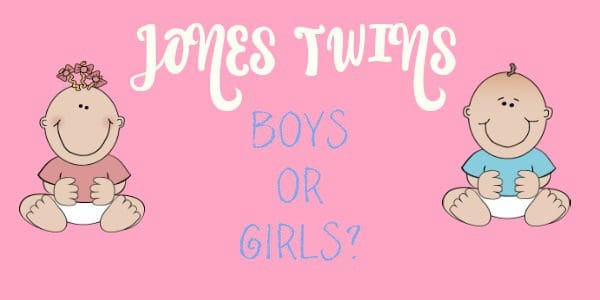 I thought long and hard about how to reveal the twins genders…After all, we found out their genders over a month ago and I'm just now posting this!
(This could be due to my favorite personality trait, procrastination. Or my second favorite, forgetfulness. Which pregnancy is only magnifying!)
Pinterest was scoured, Google was searched and searched. There are SO many cute, unique ways to do gender reveals these days!!!
When it came down to it, I felt the most important person that I should focus on is our son, Cade. He's the one that might just be more excited about the new additions in the family than anyone else!
I got this idea from Teaching Mama to make a volcano that would spew out the color of the baby's gender (blue=boy pink=girl) And since there's two, we did two separate volcanoes. Cade had a blast making the volcanoes with me, and it was so fun watching him find out the twins genders.
Watch the video below to see Cade's big volcano reveal!!!
[huge_it_video_player id="5″]
We are SO SO excited to bring big bows and dress up and dolls and girliness to the Jones household!!!
Ok ok, maybe some of us are a little more nervous than excited (ahem, Bryan) Ha.
Seriously though, we feel incredibly blessed and can't wait to welcome these two girls to the world!
And a BIG thank you to Nicki over at NicPix Photography  for taking these gorgeous family photos of us! She's been taking our family photos ever since our family was just Bryan, me and our two labs! You're awesome Nicki, we love you!!!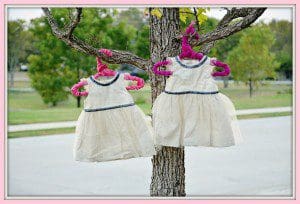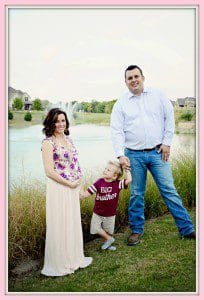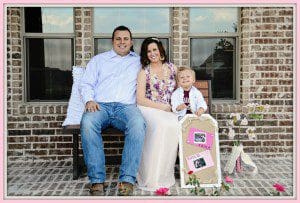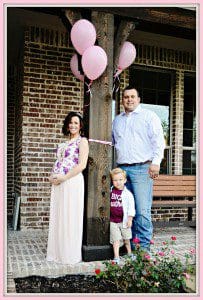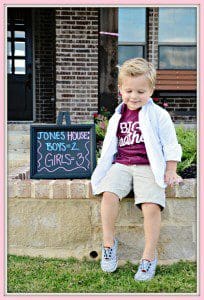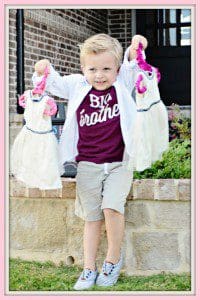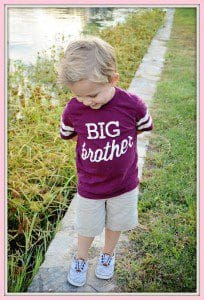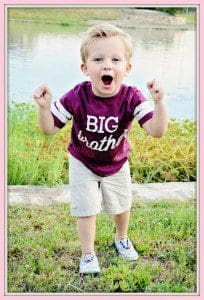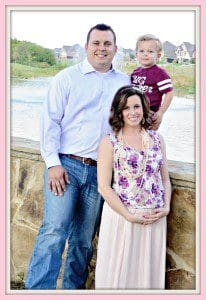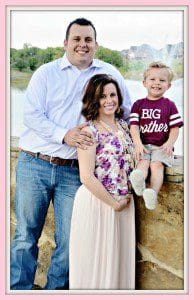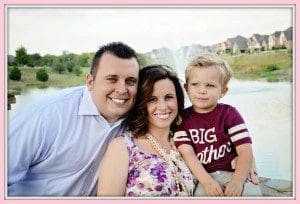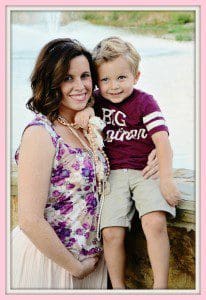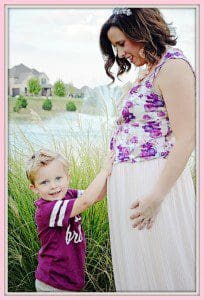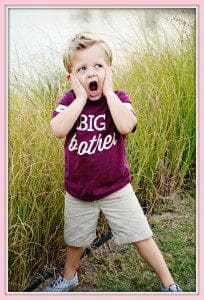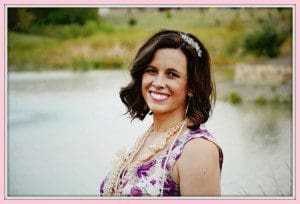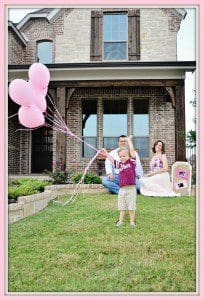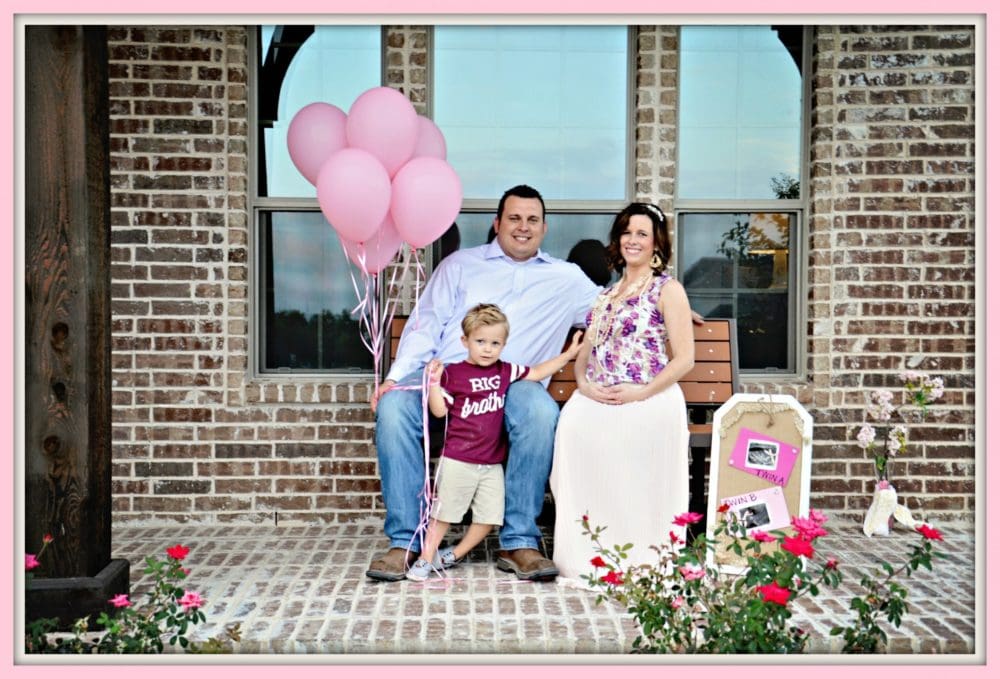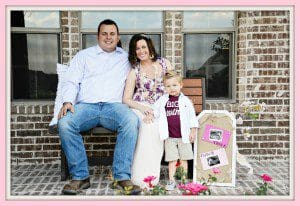 Already obsessing over matching twin girl outfits (and nursery designs, and girl names, and all things girl related!!!)