Color My Home Happy! The Importance of Color in Design
I try to never shy away from color in my home and part of the reason why is I love the feeling that colors in design gives me! Color can make a room come alive and can make us feel a range of emotions too. Whether the colors are vibrant or subtle, soft or bright, filling my home with color is one of my passions. Today I'm sharing some of my favorite colorful spaces in my home and how to best highlight these areas of color!
This post is sponsored by Babbleboxx on behalf of Soraa.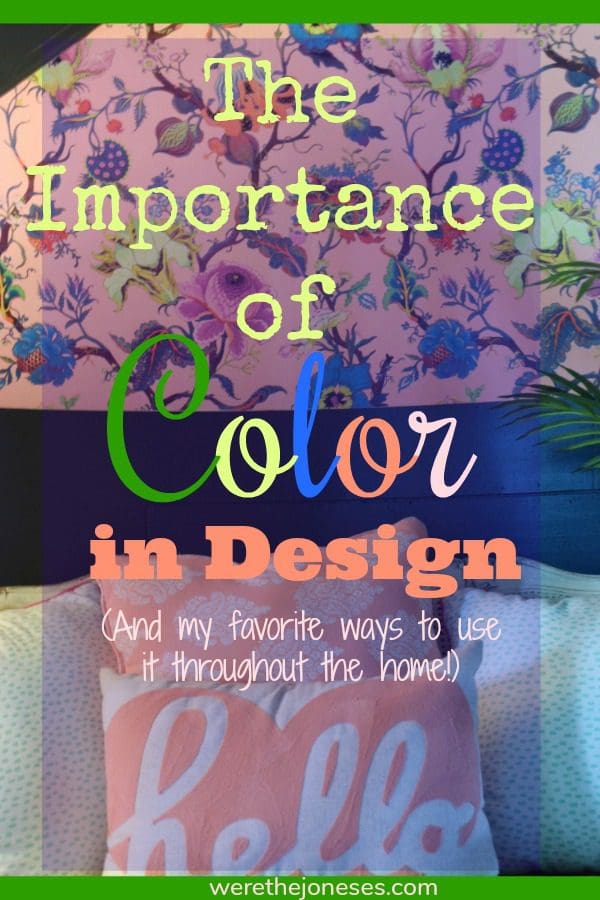 One of my biggest design risks was hanging floral wallpaper in my foyer.
It was a risk not so much because of the design, but because my husband said he would tear it down if I hung it up. I think the pink and floral pattern was a little too much for him, lol.
It's almost been a year and it's still hanging up, by the way!
Some of us shy away from color. But not all color has to be as bright and vibrant as my colorful floral wallpaper. Color can mean soft blues, light greens, subtle reds and pinks. Color adds dimensions and depth in a space and helps make our rooms come alive!
If designing with color scares you, I have a few tips to help you embrace color into your home, and how to highlight the colors in your design the best!
Using Soft Subtle Colors in Design: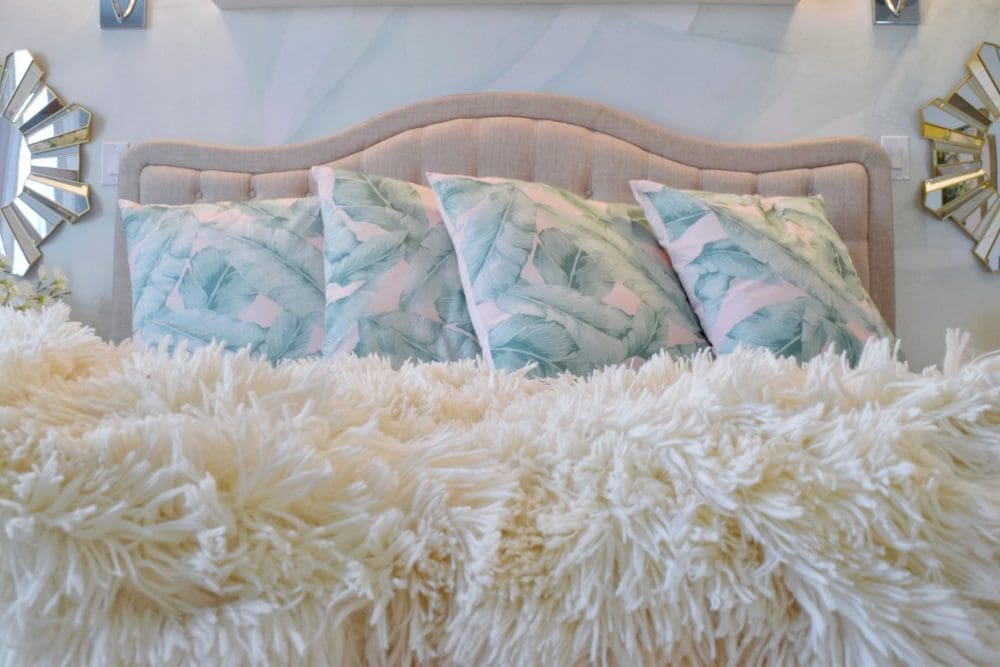 I love to use soft subtle colors in bedrooms. Soft colors give you a calming feel (think light blues, greys, and greens) Since bedrooms are mainly for sleeping, soothing colors work best and can help us feel relaxed.
Wallpaper is one of my favorite ways to bring in colors, textures and patterns in design. Sometimes when we think of wallpaper, our minds go back to the houses growing up or our grandparents' houses with outdated floral patterns or country themed borders. But wallpaper has come a long way! It can be subtle, like this wallpaper mural I have in our master bedroom. I wanted to add just a touch of a tropical vibe and I loved this pattern of flowy tropical leaves.
When colors and patterns are a lighter softer shade, they can sometimes get lost in a space. This is where the importance of lighting in design comes in! Having lighting with full spectrum color helps all the colors in design be seen to their full ability!
Using Bright Vibrant Colors in Design: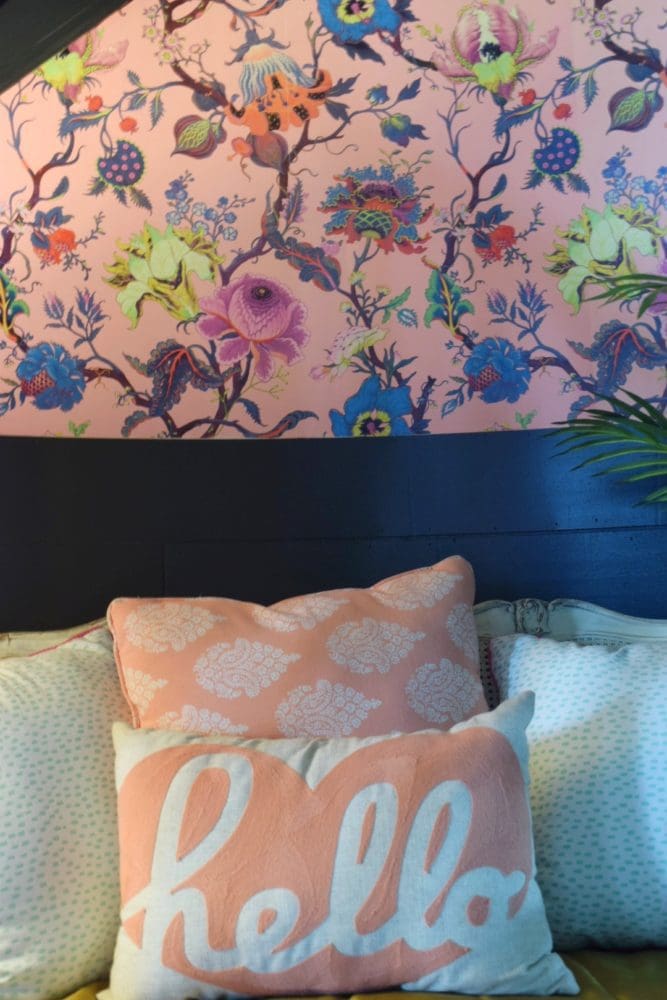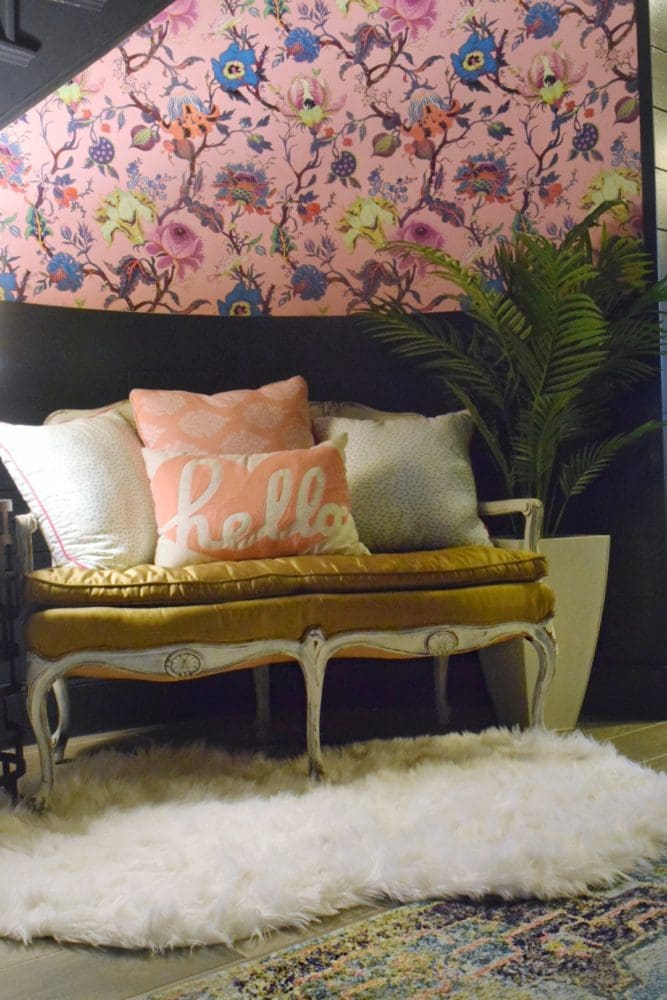 If you want to add vibrant colors in your home design, a good place to start are areas that are accent walls or smaller nooks of your home.
I didn't want to go too over the top with my colorful floral wallpaper, so I chose the curved wall of my foyer. It is a small space but leaves a high impact!
One downside about this space is that it gets pretty dark and hidden, especially at night. A way to help highlight this area and the colors in the design is to have full spectrum lighting which helps make my decor look as good at night as is does during the day!
How to Highlight Color in Design: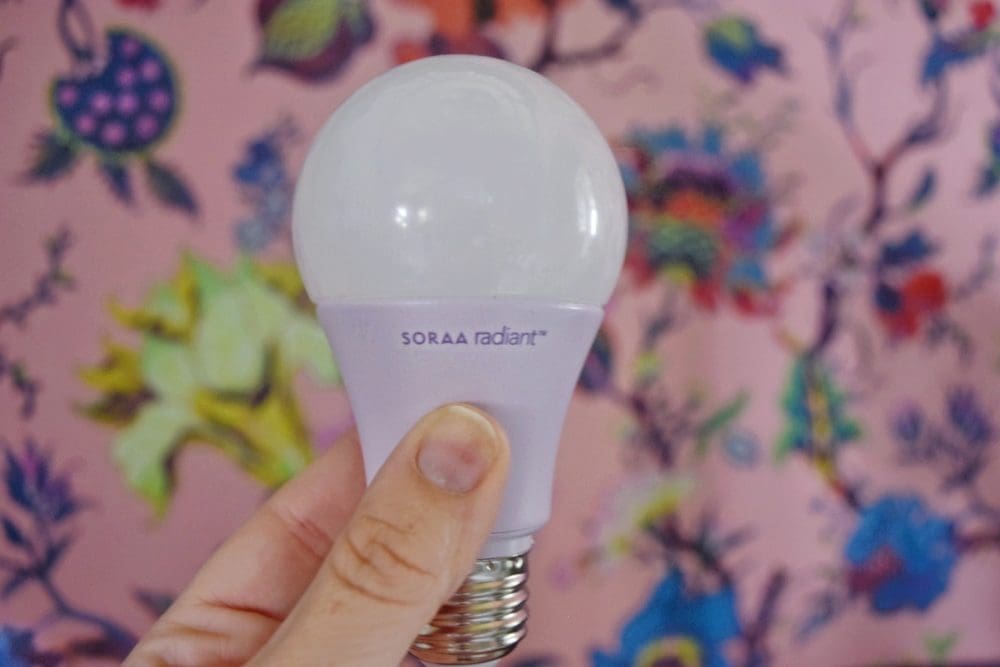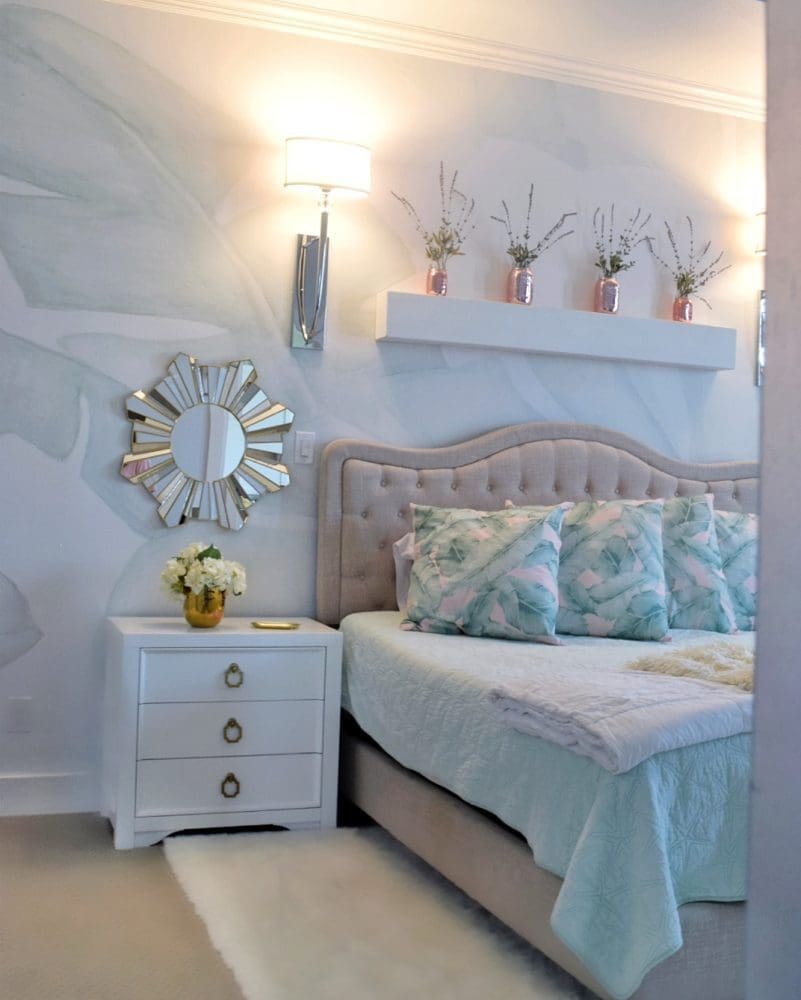 To help highlight all the colors in my home, I use lighting that has full spectrum color technology.
The Soraa Radiant LED bulbs help you see every color as nature intended and makes the color from our wallpaper, decor, and furniture come alive! Lighting plays a big role in overall design, and without full spectrum lighting homes can feel a little sunken and dull. With Soraa Radiant LED the colors in my designs and decor are shown to their full range and ability and help our spaces feel bright and vibrant!
Do you shy away from color or are you a color lover? Hopefully these tips help you embrace color in your home designs and decor!
Happy (colorful) designing!