Budget friendly patio furniture ideas for your backyard oasis! Affordable outdoor furniture and decor to decorate your patio in style all from Walmart! Patio furniture can be expensive – but I've rounded up stylish & cost effective outdoor furniture that won't break the bank.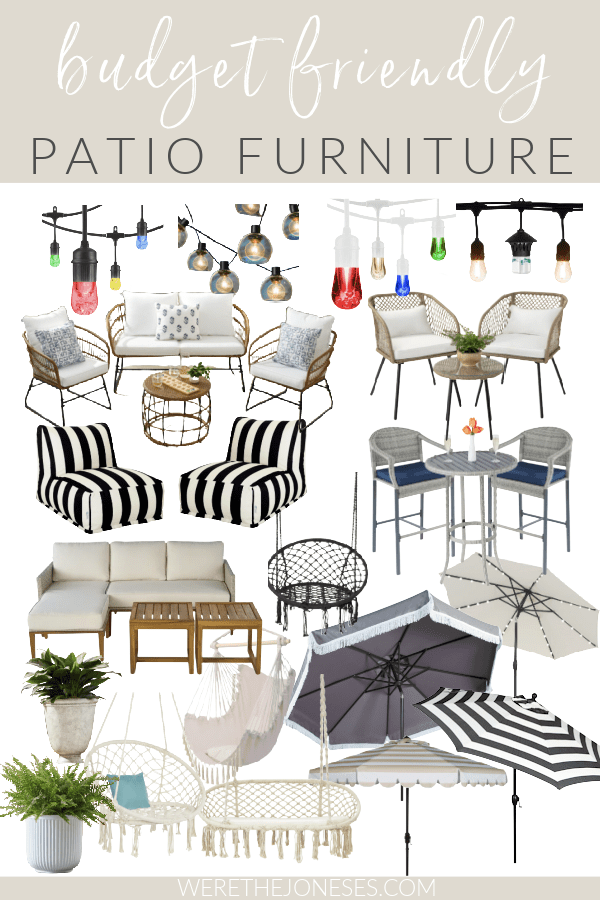 Budget Friendly Patio Furniture Ideas
*This post contains some affiliate links for your convenience. Click here to read my full disclosure policy.
I have been shopping for patio furniture for the second phase of our deck the past few months, and was getting a little discouraged with how expensive outdoor furniture can be.
After searching and searching for more cost effective patio options, I found an inexpensive patio table from Walmart that I loved! It was much cheaper than any other patio tables I could find and had the sleek modern look I was wanting.
And after even more online shopping, I found a lot more inexpensive patio decor options and wanted to share with you!! Patio furniture doesn't always have to be super expensive – you can decorate and furnish your backyard in style and not have to spend a fortune.
I've categorized several modern & affordable patio decor options into 6 categories:
Patio Umbrellas
Outdoor Chair Swings
Patio Seating
Outdoor Planters
Patio Lighting
Outdoor Chair Cushions
AFFORDABLE PATIO UMBRELLAS

These fringe umbrellas and scalloped edge umbrellas are so trendy and stylish! I love the stripe and bright colorful options too.
BUDGET FRIENDLY OUTDOOR CHAIR SWINGS

One of the most asked questions I get on my blog and Instagram is where we bought our hanging chair swings next to the stock tank pool. I love the look of these swinging chairs on our deck!
The chair swing that's flat with no back is a fun option too, almost makes me think of swinging in a tire swing when I was a kid..but a much prettier tire swing!
BUDGET FRIENDLY PATIO SEATING IDEAS

I'm already keeping my eye out on more patio seating for when we start working on the third stage of our outdoor deck. I like the modern coastal look that a lot of these have.
I also bought these inexpensive chairs for seating around our new patio table. There's also a white version too – how fun is the design on the chair back?
More Budget Friendly Summer Decor Ideas!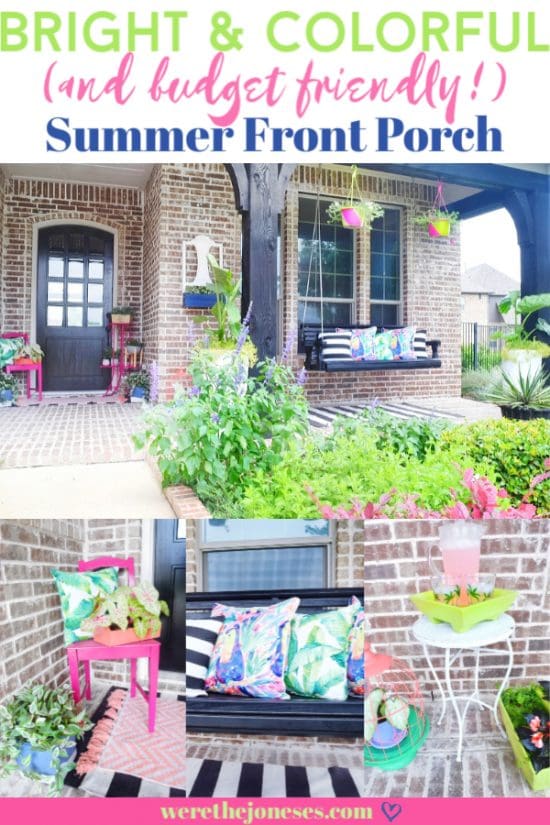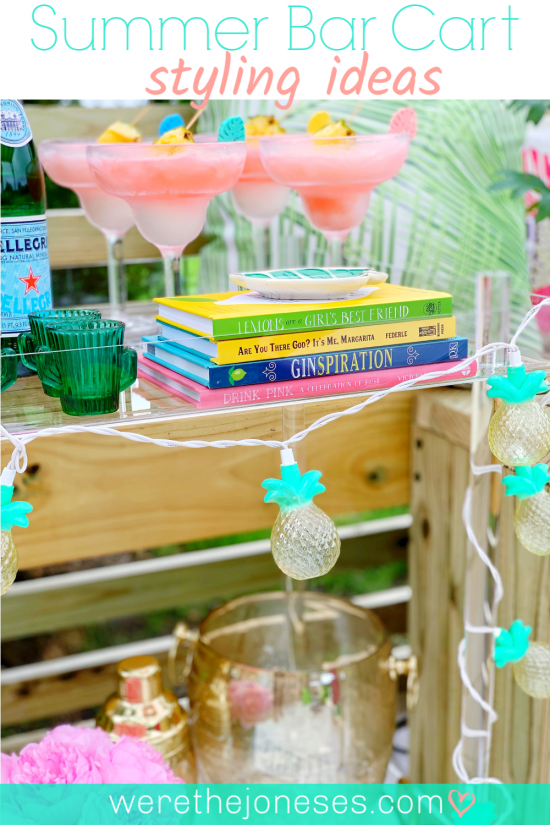 BUDGET FRIENDLY PATIO LIGHTING IDEAS

Bistro string lights and outdoor outlighting adds a warm glow and fun audience to your backyard. We love our color changing string lights we bought a couple years ago!
With the color changing string lights we can turn on seasonal colors for holidays, and our kids love picking their favorite colors to turn on during summer nights outside. Genevieve and Georgia will sometimes fight over who gets to pick the "light colors" so we have to switch off each night!
AFFORDABLE OUTDOOR PLANTERS

I love all of these white planter options! They look so crisp and fresh with bright flowers and greenery flowing out of them.
I'm not the best at keeping my potted plants alive – I actually mix faux plants and real plants when decorating my backyard planters…shhh don't tell!
Every spring I think it's going to be different and I buy several potted plants that I promise I'm going to take care of – and then come July and they are mostly gone 🙁 So now I try to mix in some faux plants with a few real ones and if they are good quality, you can rarely tell the difference!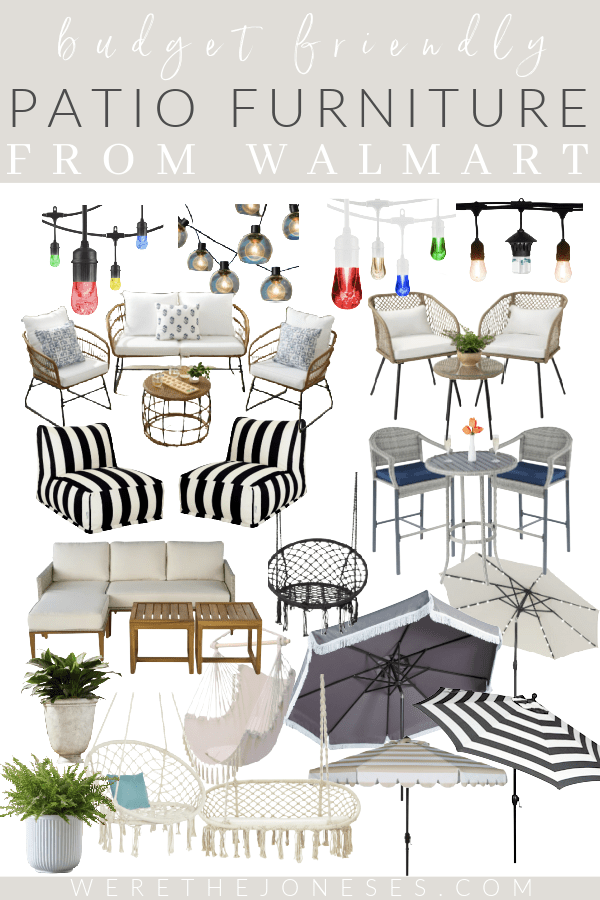 I hope you are able to find few budget-friendly patio furniture and decor items for your backyard! It sometimes takes some digging around and searching to find good deals on outdoor furniture. Do you have any places you love to buy affordable patio furniture? Share with me in the comments!
Happy outside decorating!


We think you'll love these other budget friendly decor posts!