Looking for affordable patio umbrellas for your backyard his summer? I've gathered up my favorite modern patio umbrellas all under $200!
ONE | TWO | THREE | FOUR |FIVE | SIX
SEVEN | EIGHT | NINE | TEN | ELEVEN | TWELVE
Modern Patio Umbrellas Under $200
I have been on a search for affordable outdoor umbrellas for around our new pool in our backyard. I've been looking online for months and months for the perfect inexpensive umbrellas that match our outdoor decor style.
After narrowing down a few umbrellas, I found the cutest tassel umbrella and scallop edge umbrella that are exactly what I was looking for!
I thought I would share with you some of my favorite budget friendly patio umbrellas that I found while doing my search. Sometimes it's hard to find stylish outdoor umbrellas that aren't overly pricey, or budget friendly umbrellas that aren't bland and outdated. I've listed below a few modern inexpensive patio umbrellas for your backyard!
1. Patio Umbrella with Fringe Outdoor Tassel Blue and White Stripe
This fringe blue and white stripe umbrella is one of the umbrellas that we chose for our backyard around the pool. I love it so much! The blue and white stripe and ivory fringe give it a modern coastal style that I was looking for.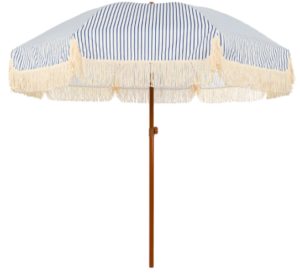 2. Palapa Canopy Beach Umbrella Hawaiian Style Straw Umbrella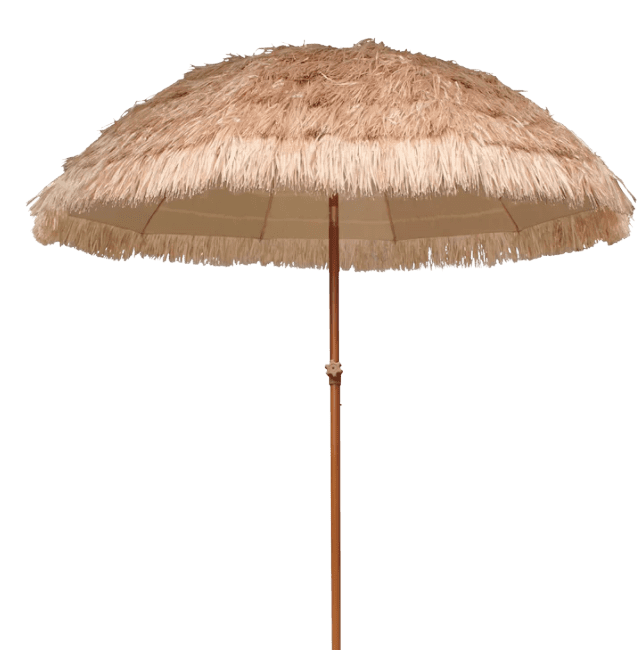 3. Natural Almond White Fringe Tilt Patio Umbrella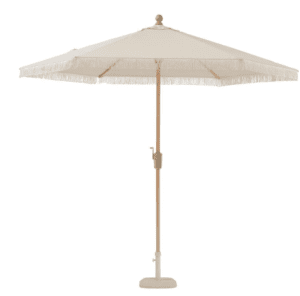 4. Outdoor Living Fringe Square Crank Umbrella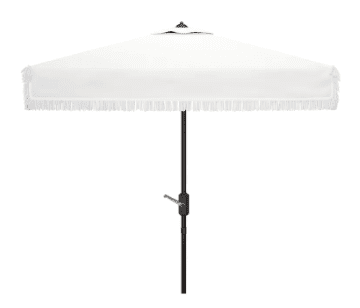 5. White Milan Market Crank Fringe Tilt Patio Umbrella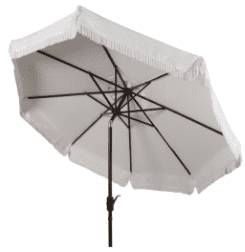 6. Beige Scallop Market Patio Umbrella
This beige scallop patio umbrella is another umbrella we chose for around out swimming pool. I love the modern bistro style of this umbrella!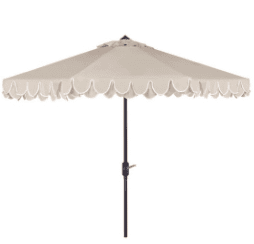 7. Cream Solar LED Lighted Outdoor Patio Umbrella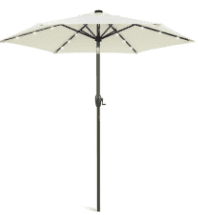 8. Stripe Solar LED Lighted Outdoor Patio Umbrella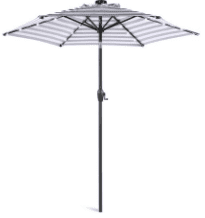 9. White European Bistro Market Umbrella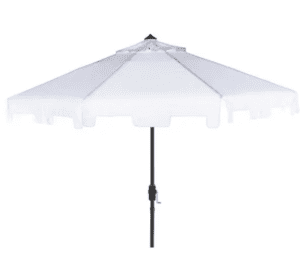 10. Stripe Outdoor Living Vienna Round Double Top Crank Umbrella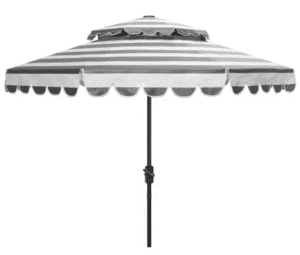 11. Stripe Outdoor Living Elsa Fashion Line Double Top Umbrella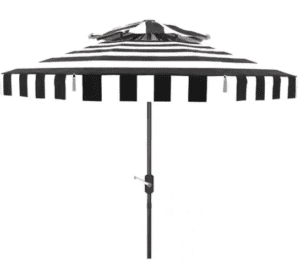 12. Venice Single-scallop Crank White/Black Outdoor Umbrella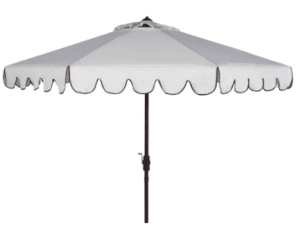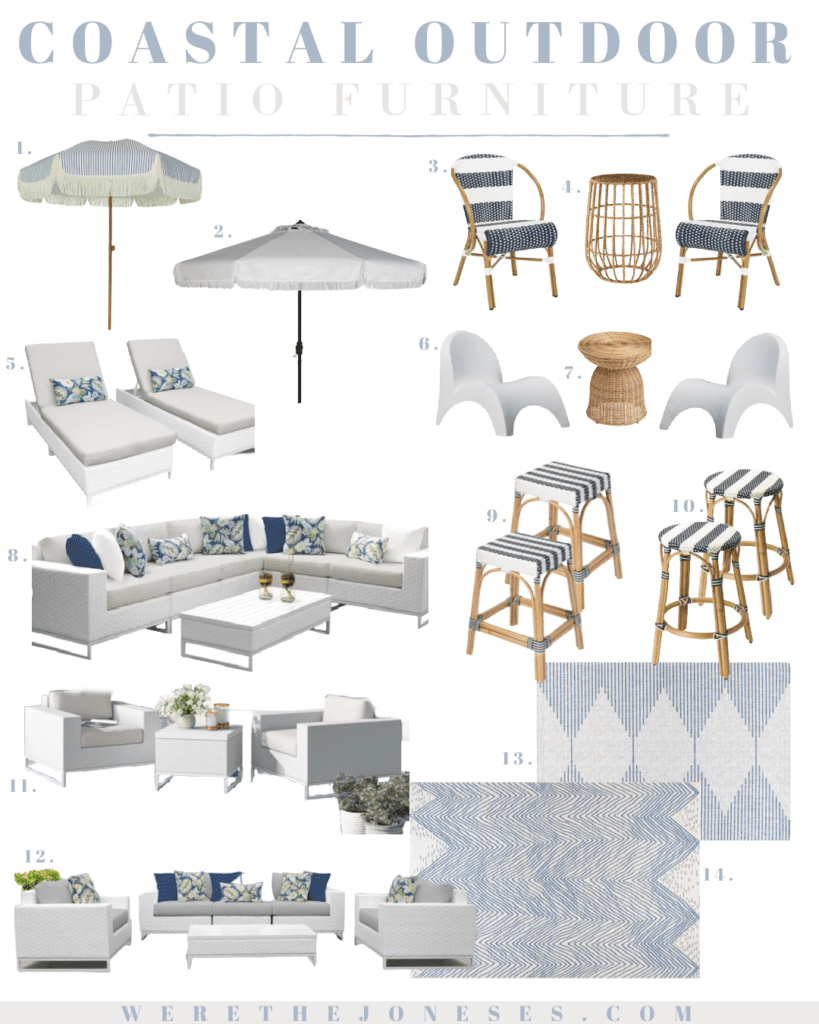 one | two | three | four | five | six | seven
eight | nine | ten | eleven | twelve | thirteen | fourteen
Are you searching for patio umbrellas and modern coastal outdoor decor too? What are your favorite outdoor furniture you've come across?
Happy backyard decorating!