Christmas mantel decor ideas in gold and white! Ideas for decorating your holiday mantel with white knit stockings, sparkly gold trees, pearl strands, and jingle bell and twinkle garlands.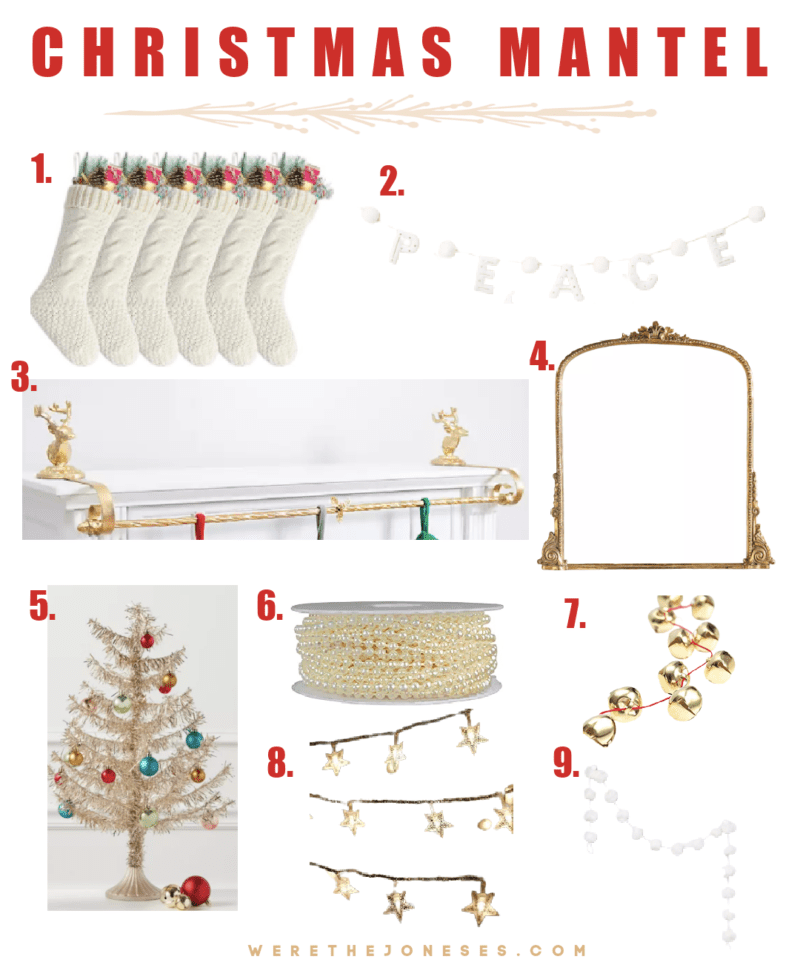 1. Ivory White Knit Christmas Stockings 2. White Peace Garland 3. Gold Deer Stocking Holder 4. Gleaming Primrose Mirror 5. Christmas Tinsel Tree 6. Pearl Strands 7. Jingle Bells 8. Star String Lights 9. Pom Pom Garland

Christmas Mantel Decor Ideas In Gold and White
This year I am decorating my holiday mantel in gold and white! I am envisioning a classic, sparkly Christmas mantel decorated with layered pearl garlands and twinkle light garlands, gold trees, neutral knit stockings hanging from a gold deer stocking holder.
Elegant gold and white holiday decor will go perfectly layered against our gilded gold Anthropologie mirror I got for Christmas last year. I hope these items inspire you for your own Christmas mantel decor!
1. Ivory White Knit Christmas Stockings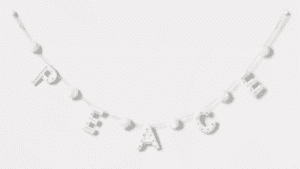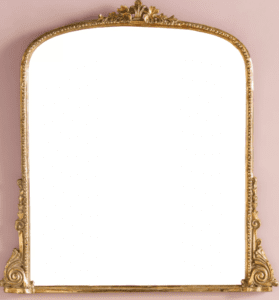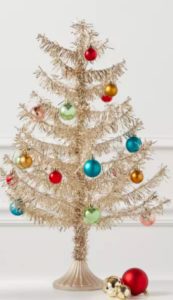 7. Jingle Bells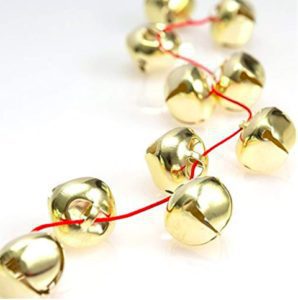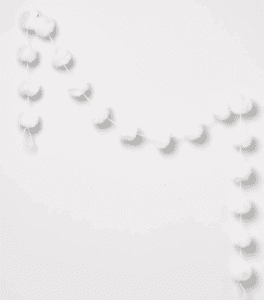 What color are you decorating your holiday mantel this year? I hope you are inspired by this classic gold and white Christmas mantel decor!
Happy holiday decorating!

Modern Christmas Decor You'll Love:
Blush Pink Christmas Kitchen Decor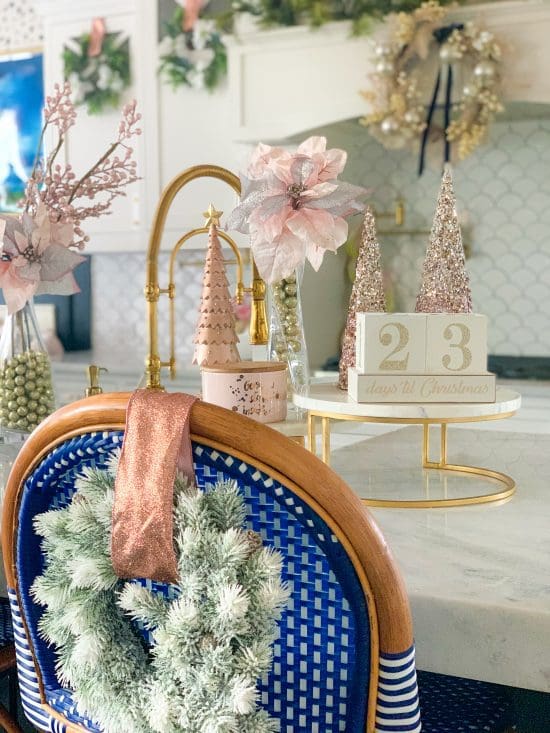 How to Decorate a Mantel for Christmas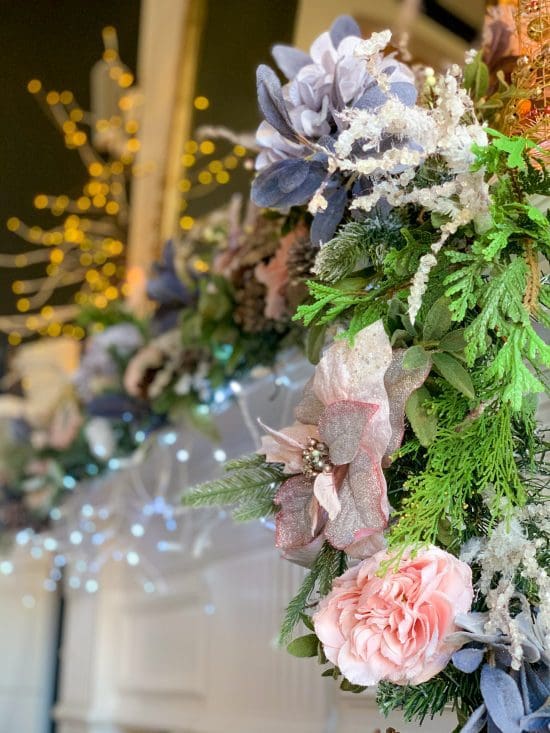 Preppy Pink Christmas Tree Design