I've rounded up some fun halloween party inspiration to share with you today! These easy Halloween table decorations are perfect to setup for a fun Halloween party at your home.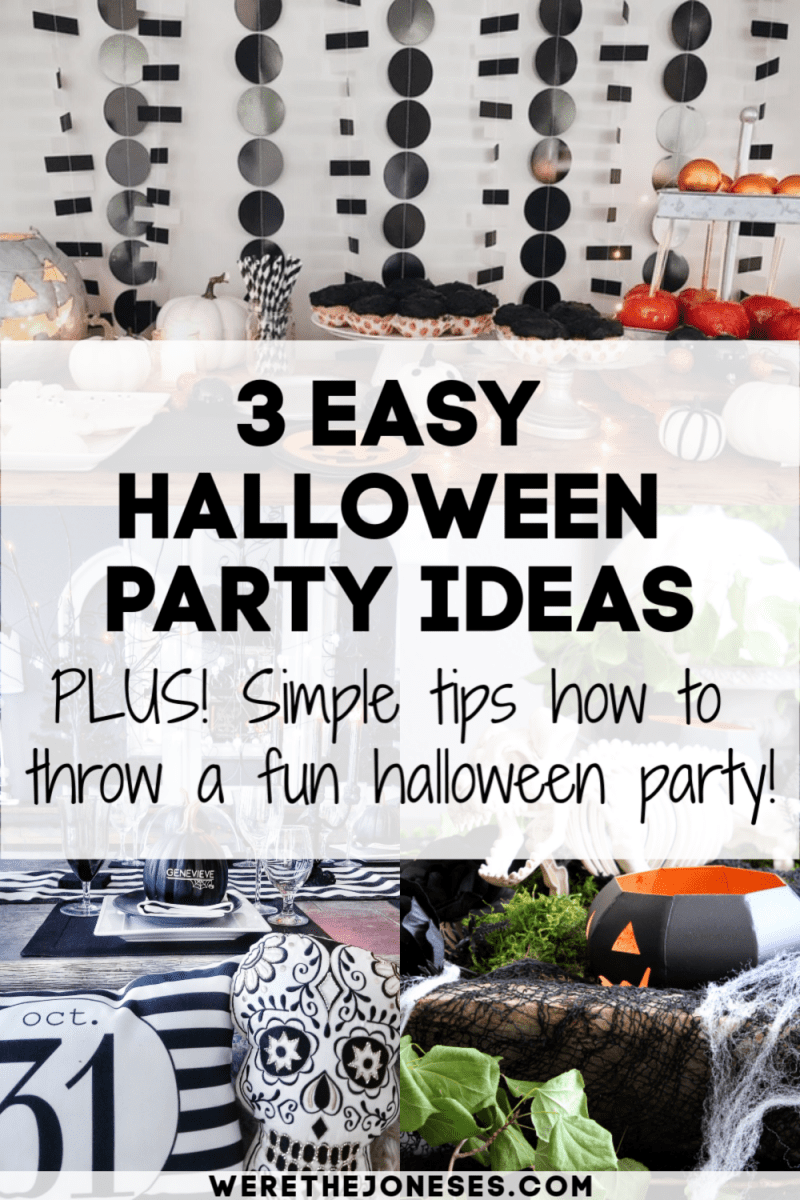 Halloween Party Inspiration
*This post contains some affiliate links for your convenience. Click here to read my full disclosure policy.
She Gave It A Go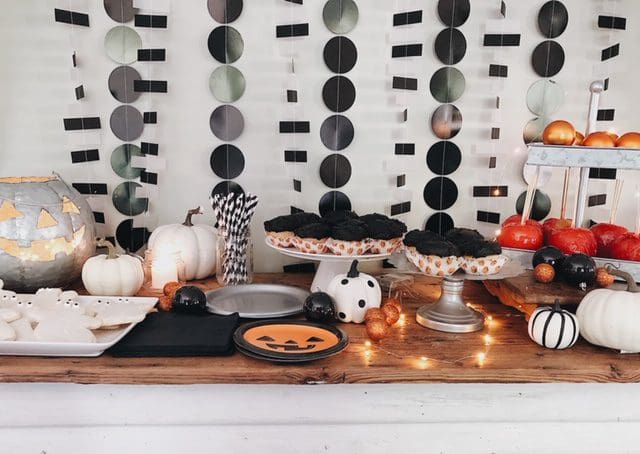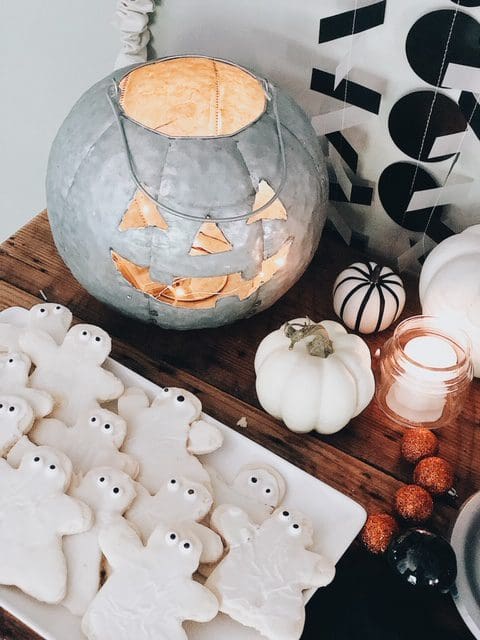 Brendt from She Gave It A Go shares fun and easy ideas for your Halloween party food table. She starts off with this cute black backdrop behind the table to help make this area a focal point in the room. She also suggests adding risers at various heights on your table so all your food items can be seen. She uses cake stands and a galvanized two tiered tray to hold her Halloween cupcakes and caramel dipped apples. And how cute are those ghost cookies! She also adds a strand of orange mini LED lights to give the table a fun spooky ambiance. I love all these simple ideas to make your Halloween party food table extra fun and festive!
The Tattered Pew
Simple Halloween Centerpiece DIY
Kelly from The Tattered Pew decorated her dining table with festive Halloween decor – all items she already had on hand from previous years. I love her added greenery to her Halloween decor to give it fresh outdoorsy feel. It helps soften the table and make it not-so-spooky. She layers her table and centerpiece with black and white spider webs – I think it's so fun how she brings it all the way to the ground too! She also brings in her iron chairs from outside to add more haunted eclectic look. Such a fun Halloween table centerpiece, all for free too!
We're the Joneses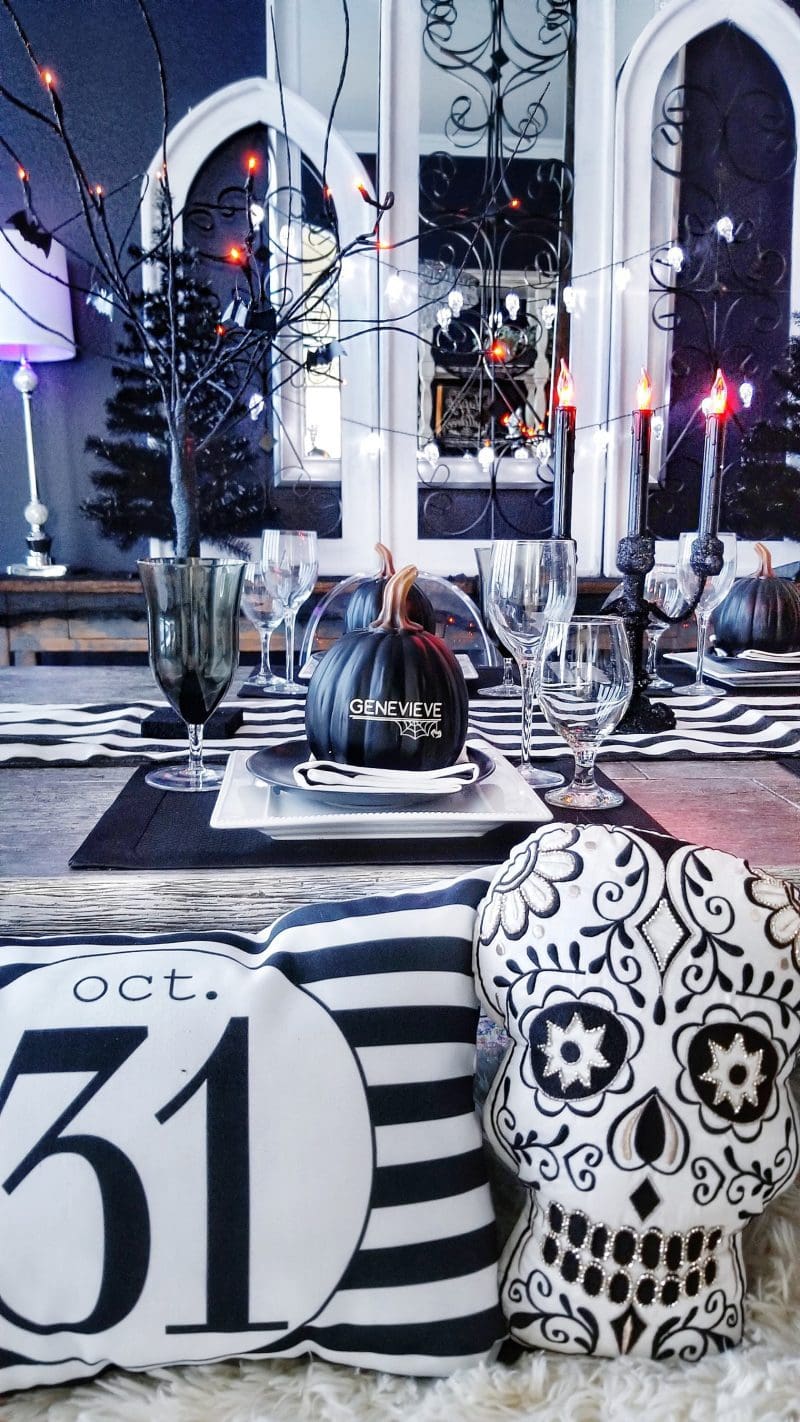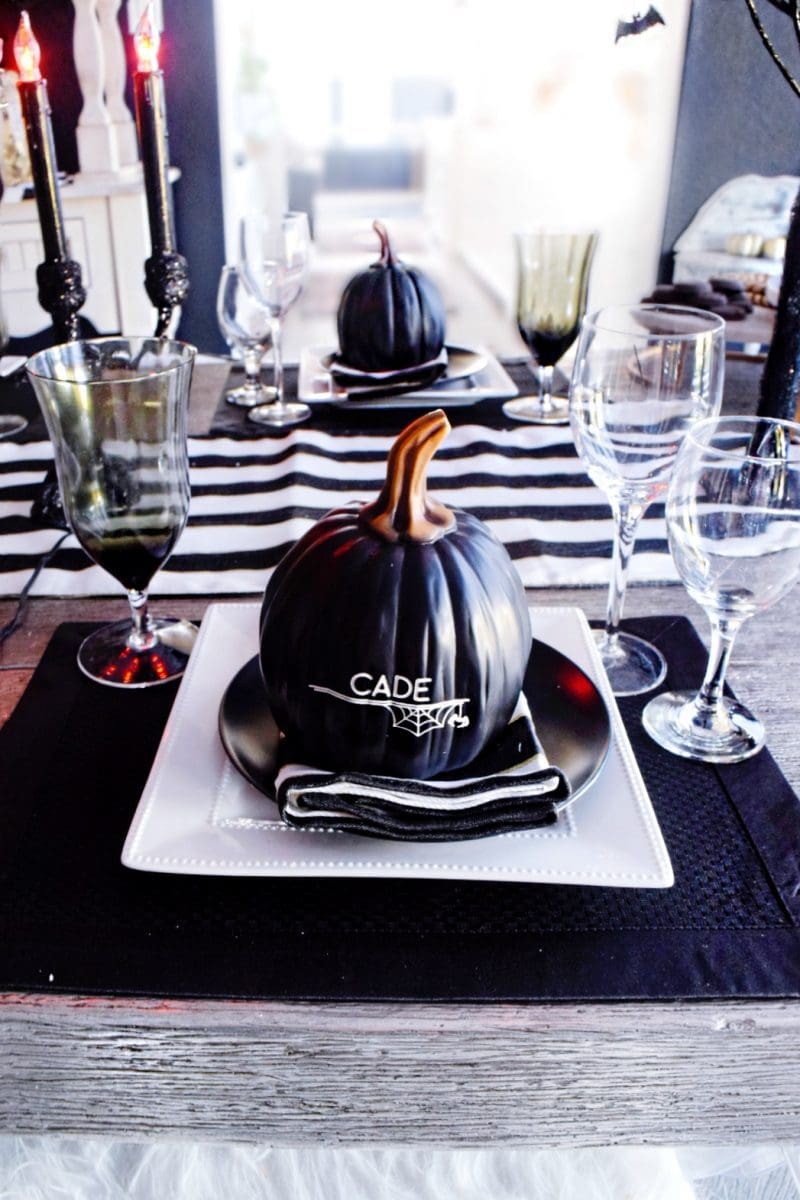 I love being able to add stylish design to my Halloween decor and still have the haunted spooky feel! Halloween decor can be fun for kids and also have a modern and chic look that matches well with other decor in your home. I decorated my dining room for a fun Halloween party I threw for me and my mom friends. I used personalized pumpkins as place settings paired with black and white napkins and tablecloth. I also love these black light up trees to give the room a haunted Halloween feel!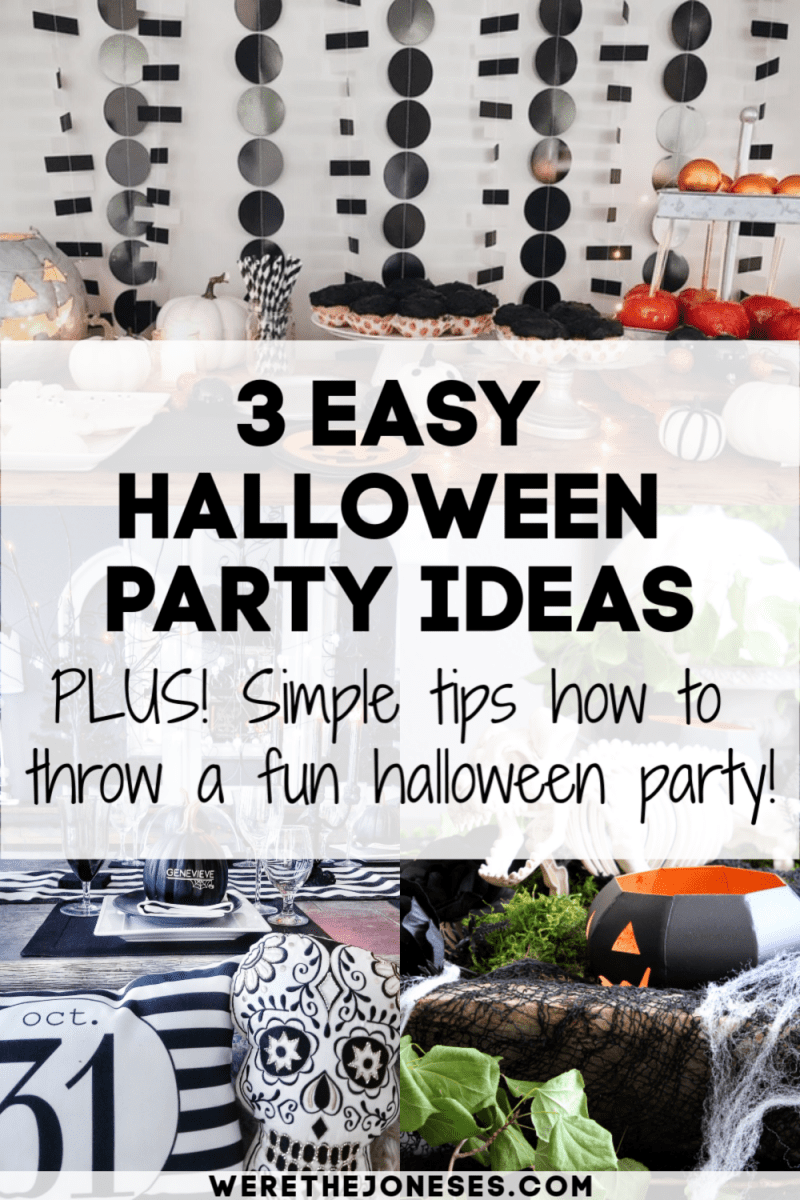 Check out my modern colorful fall home tour HERE
I hope you found some helpful tips to decorate for your Halloween party! There's lots of cute affordable options to create fun Halloween tablescapes. Halloween is SO fun to decorate and there's so many unique and creative decor options! Thanks for stopping by, and have fun at your Halloween party!


Want more Halloween decorating ideas? Check out this spooky decor ideas HERE.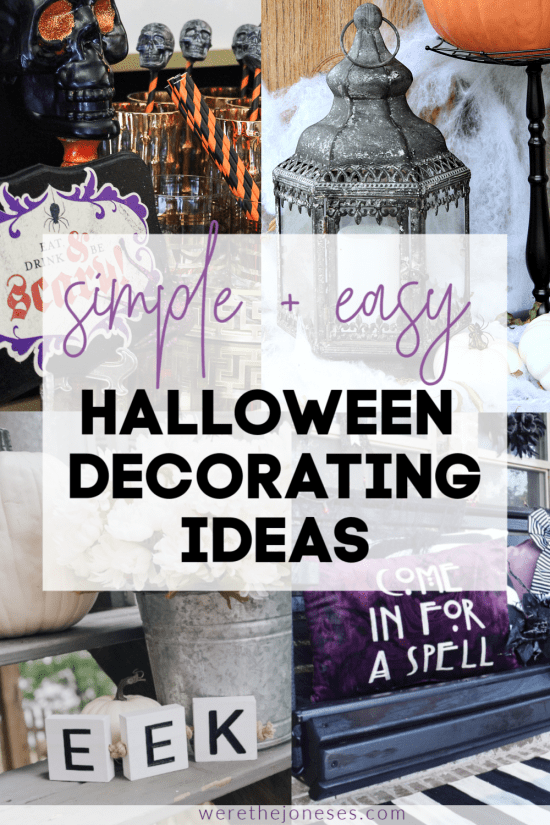 See all my fall decor ideas HERE.