Check out our laundry room farmhouse sink makeover! I love farmhouse sinks and was so excited to upgrade our builder sink area. We built a new custom laundry cabinet and added a white countertop, a white farmhouse sink and modern matte black faucet. Our laundry room master closet combo room is getting SO close to complete for the One Room Challenge!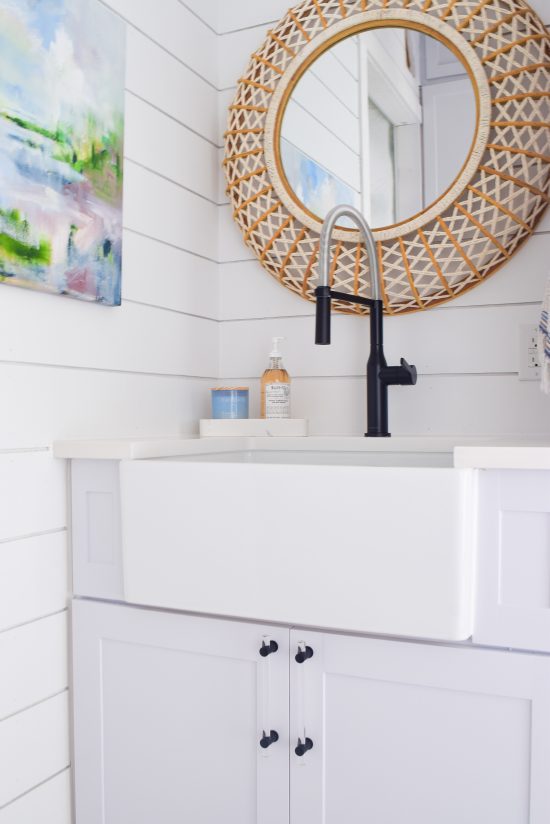 *This post is sponsored by Elkay. All opinions are my own.
Laundry Room Farmhouse Sink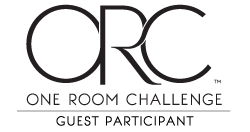 Did you catch our weekly One Room Challenge updates for the Master Closet & Laundry Room?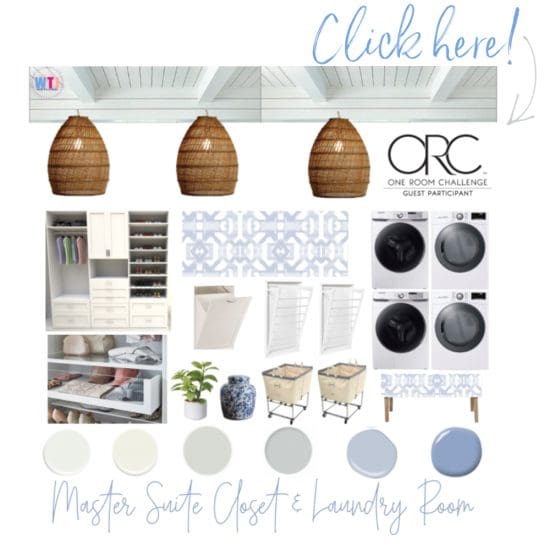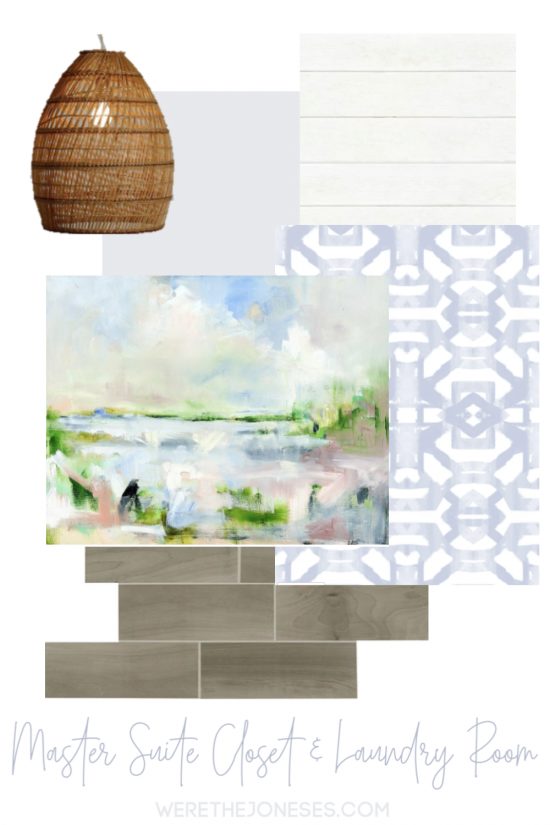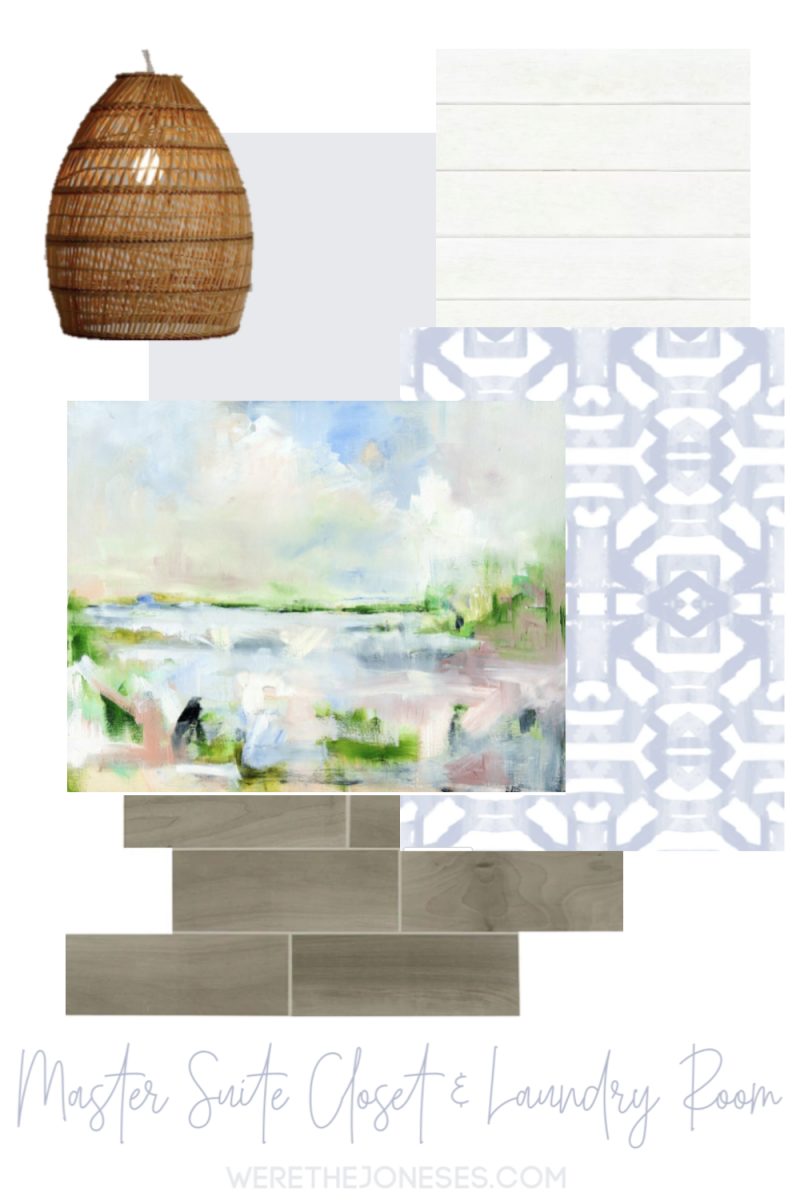 One Room Challenge – Week Three
One Room Challenge – Week Four
We are racing against the clock, and honestly I can't believe I even made this One Room Challenge – Week 7 deadline. (I submitted my post with 5 minutes to spare!)
A HUGE milestone has taken place in our renovation – the cabinets are painted!! (Almost)
The cabinets have one coat of paint on them as of 4pm this afternoon. They will get another coat of paint tomorrow, but I couldn't wait to show you a sneak peek.
Today I'm sharing a special corner in our laundry room renovation – our new farmhouse sink and faucet!
I upgraded our kitchen sink to a farmhouse sink when we underwent our kitchen renovation a couple years ago, and ever since I've been dreaming of getting a white farmhouse sink in our laundry room as well.
We also upgraded our laundry room builder grade faucet to a new modern matte black faucet. I love the modern coastal look it has with the white shiplap backdrop.
We're getting SO close to the end of the One Room Challenge and I can't wait!! Today I'm going to show you a small glimpse of this new renovated area in our master closet/laundry room space. We had to take back down all the decor and hardware for the painting tomorrow, but it was worth the getting to see what the room will look like in a few days!
Here is what our laundry room sink looked like before:
And here is the our new laundry room farmhouse sink!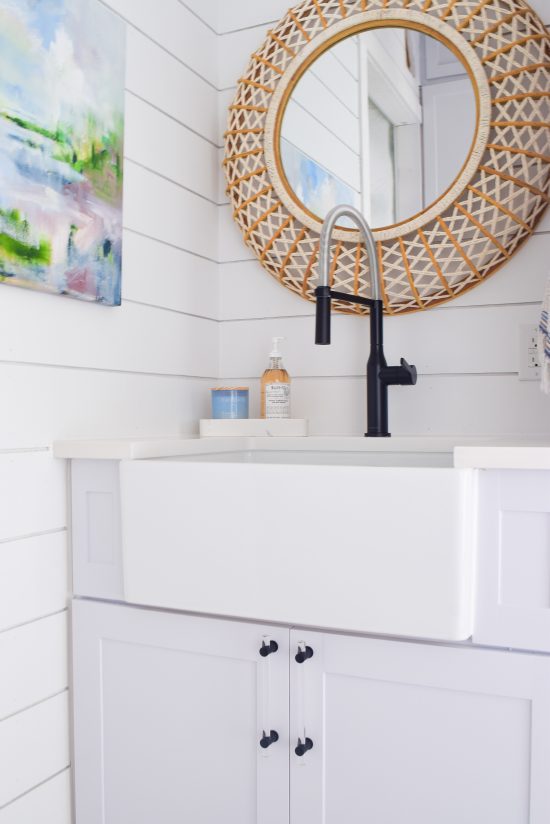 Adding a new countertop, sink, and faucet was actually an after thought for this renovation.
We were so laser-focused on the other sides of the room, and all the cabinets that were getting built around the washer and dryers, and in the master closet area. This corner spot was a little forgotten – until a few weeks ago!
We were deep in thought about the cabinets on the other side of the room, and Bryan turned to me and said, Hey, what about this sink? Are we replacing it?
This was my moment! I was going for gold! (i.e. – my dream farmhouse sink)
I always joke that if Bryan brings up a house upgrade or project, then I always say yes – because then it's "his" idea. Not mine. It becomes something he suggested, not something I had to ask him to do.
Call me crazy if this isn't how your relationship works too – I'm not alone in this thinking, right??
Ya'll know the saying.."The man may be the head of the household. But the woman is the neck…" Name this movie – it's one of the greatest!
White Farmhouse Sink and Matte Black Faucet
We love our Elkay farmhouse sink that is in our kitchen, so it was a no brainer to also get an Elkay farmhouse sink for the laundry room. This new farmhouse sink size is smaller than our kitchen sink and perfect for a laundry room cabinet.
We currently don't have any black hardware in our home, but I was itching for trying something different than brass or satin nickel. I saw this matte black/chrome faucet from Elkay and fell in love with this modern design! It's different than any faucet I've seen, but also timeless at the same time.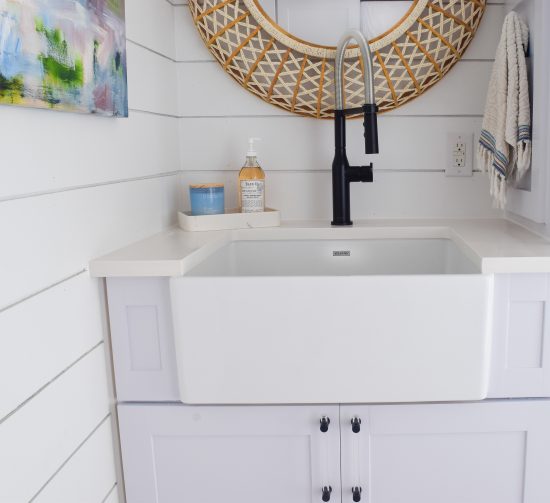 After picking out the matte black faucet, we decided to go with matte black hardware as well! We only installed these matte black and lucite hardware on the sink cabinet for this post, but have to take them down for more paint. I can't wait to see all of the hardware on all the cabinets in the room!
Laundry Room Sink Decor

We're all getting so close to the finish line, and there's so many gorgeous spaces beingtransformed in this One Room Challenge – make sure you check out all the featured designers and guest participants. There's so many creative room makeovers happening!
Thanks for stopping by!


Check Out Our Recent Home Makeovers!
Modern Whimsy Home Office - ORC Fall 2019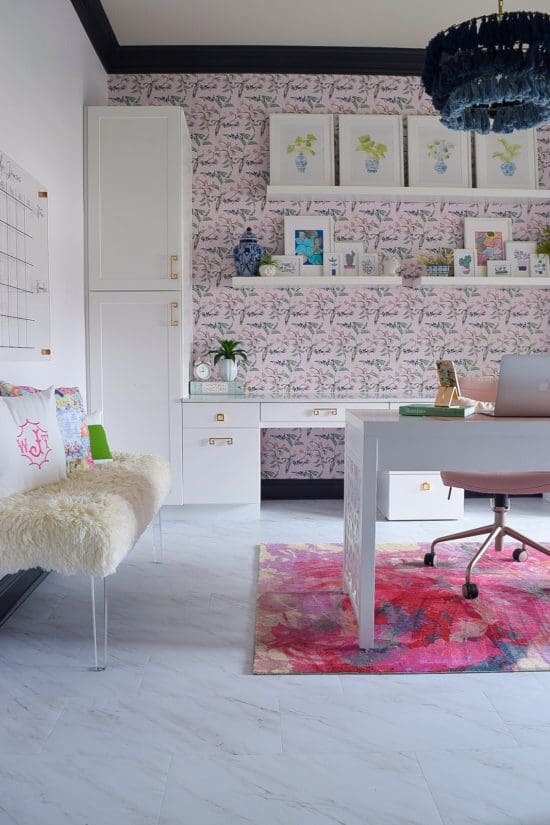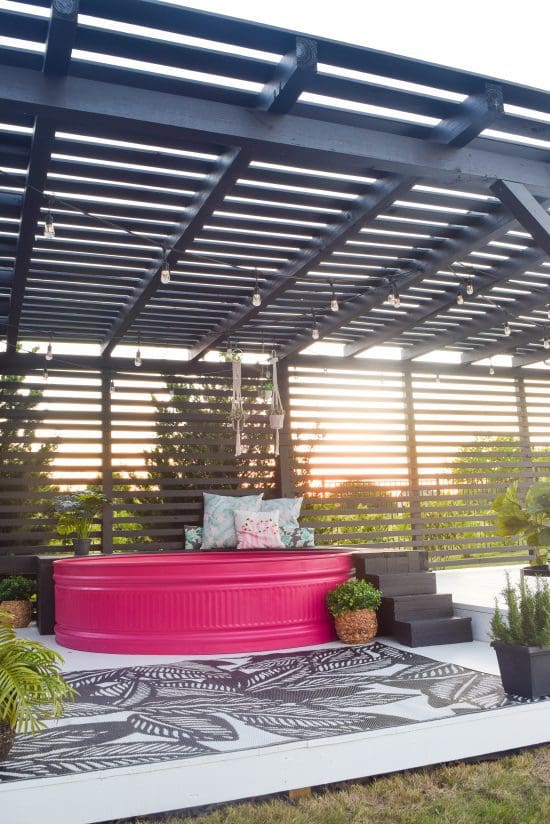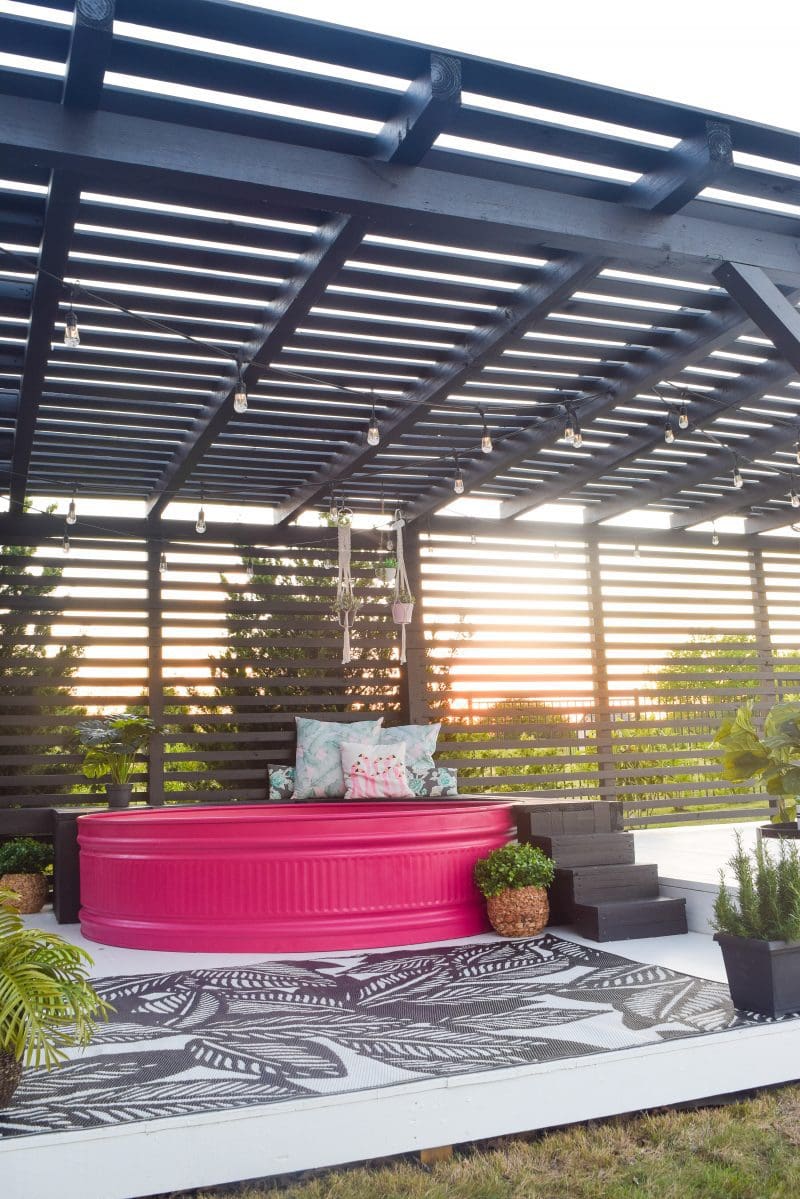 Modern Coastal Kitchen Makeover