The master suite closet and laundry room is finished! YAY! We are so excited with how this combo space turned out. Come check out our laundry room and master closet VIDEO TOUR we completed for the One Room Challenge!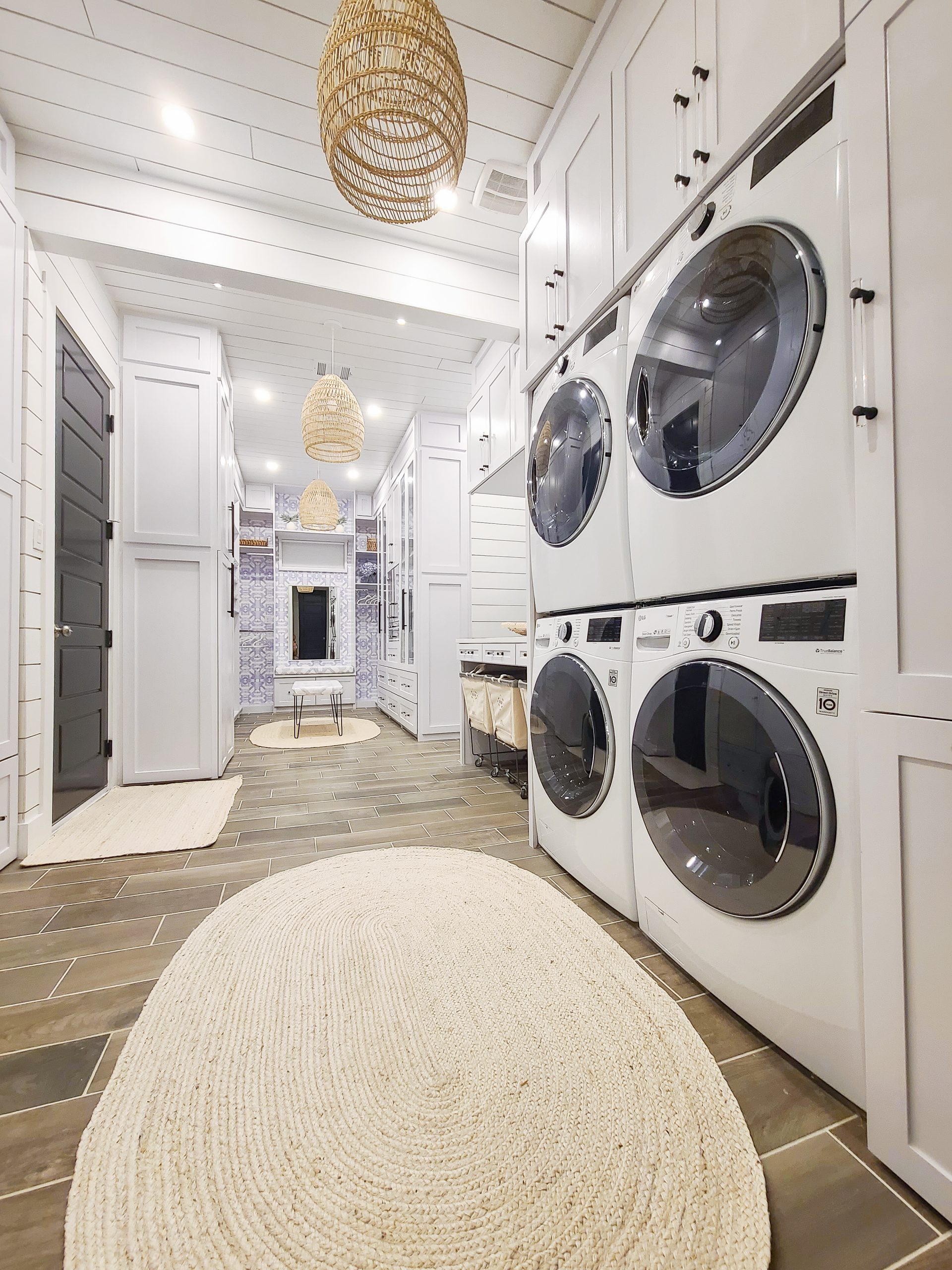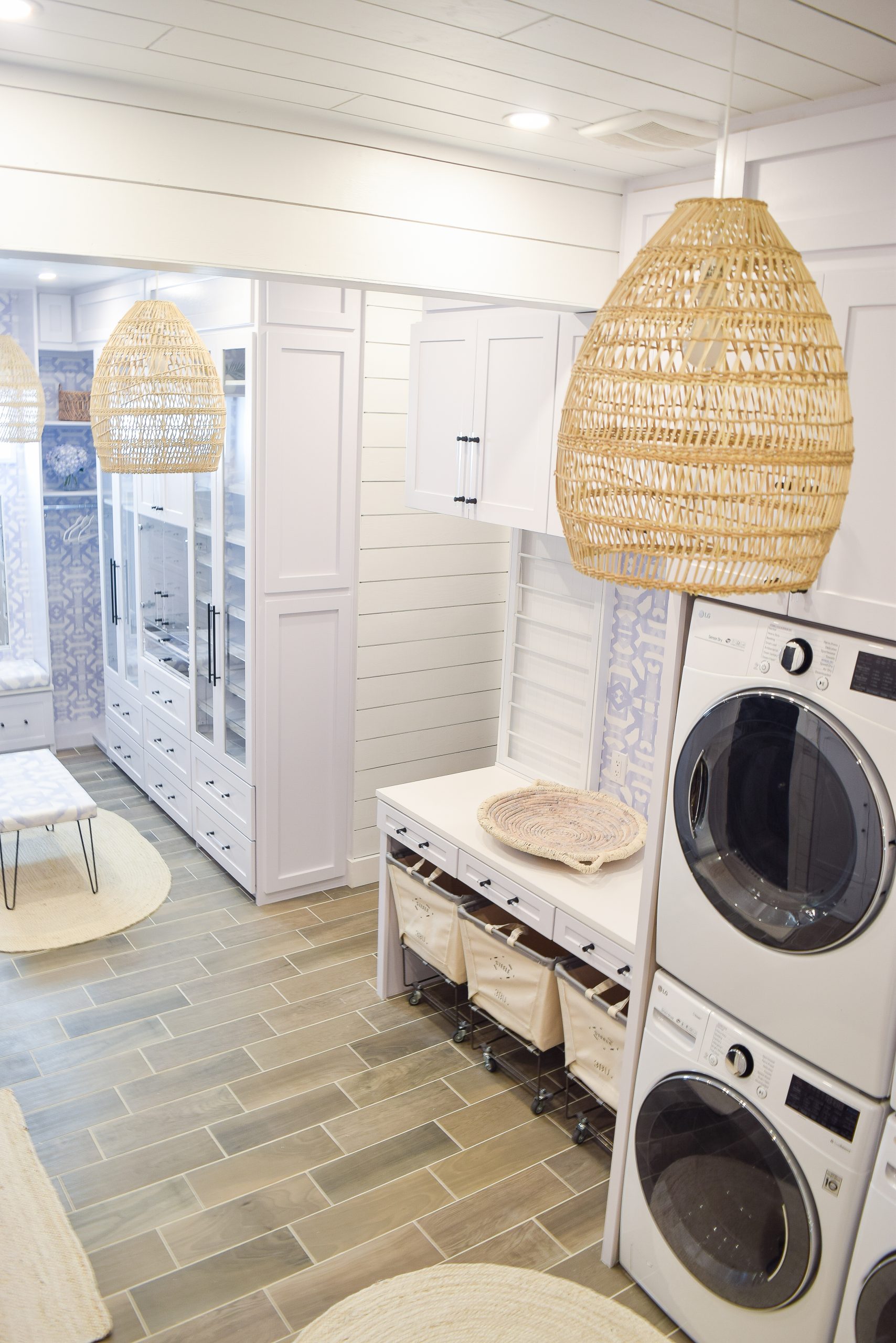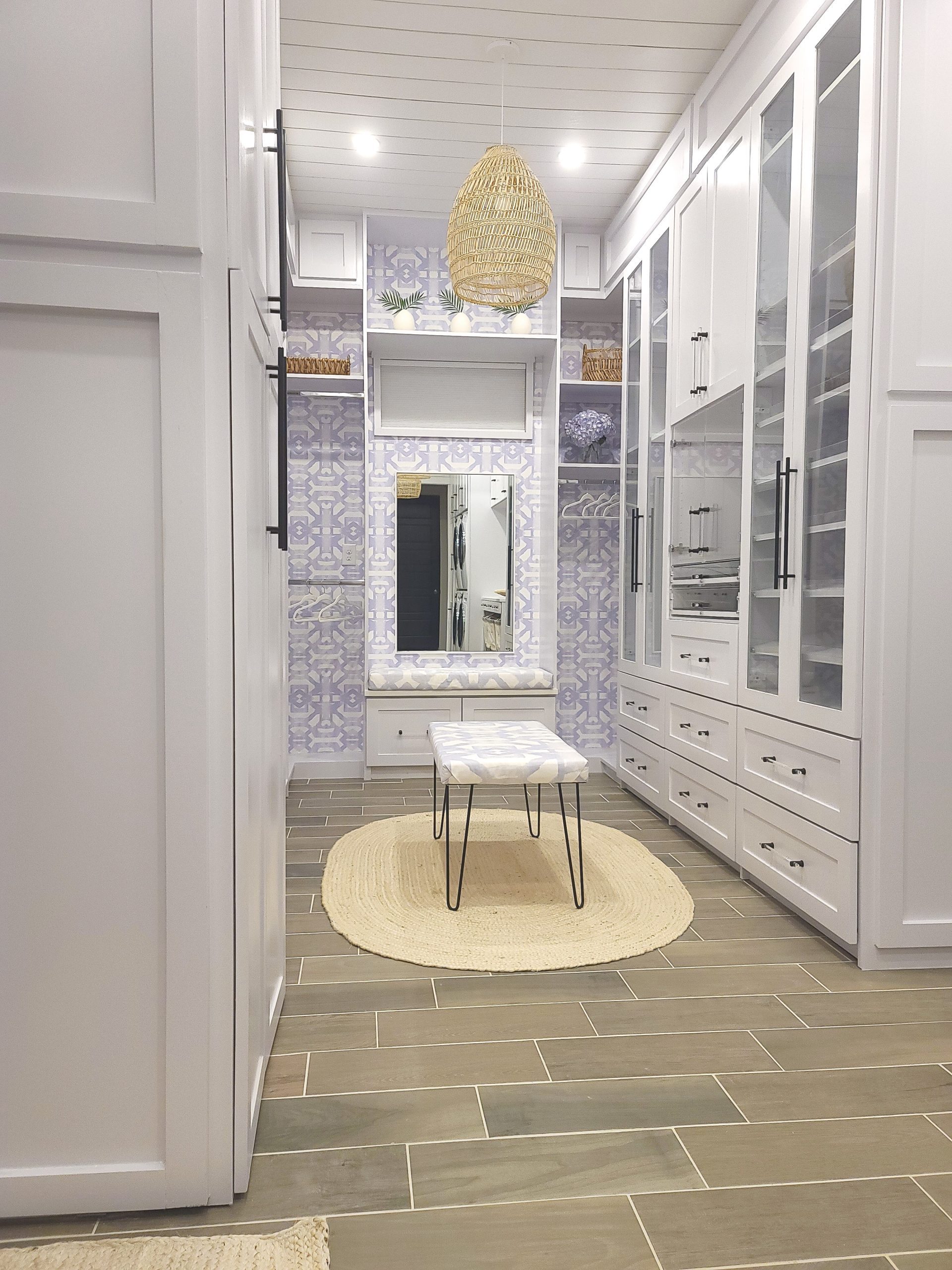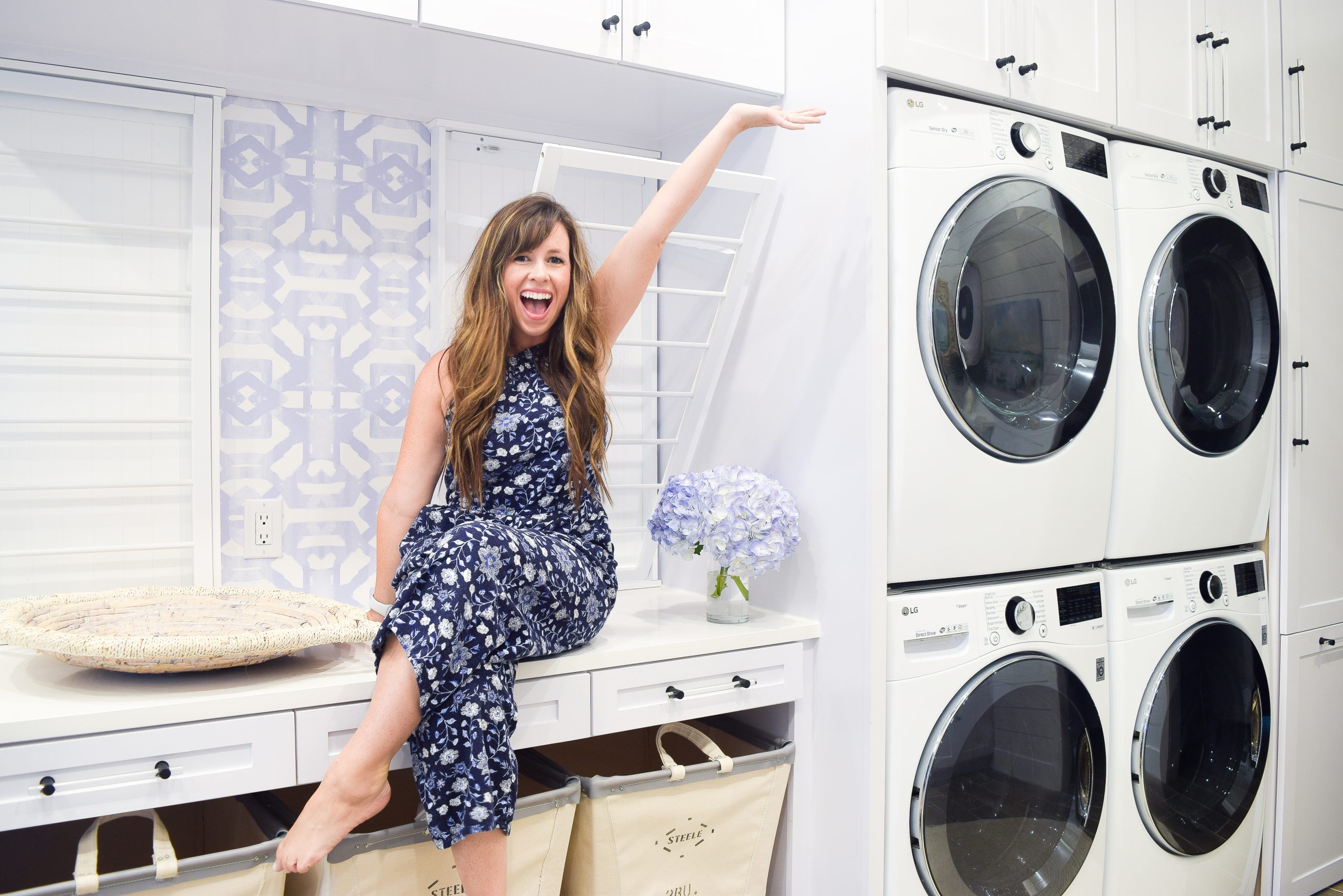 And…DONE!!!!
We finished our Master Suite Closet & Laundry Room for the One Room Challenge!!
You can watch a short room tour video below, and also a longer, more detailed room tour video on our IGTV channel here.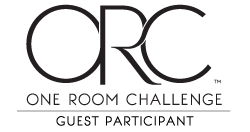 Did you catch our weekly One Room Challenge updates for the Master Closet & Laundry Room?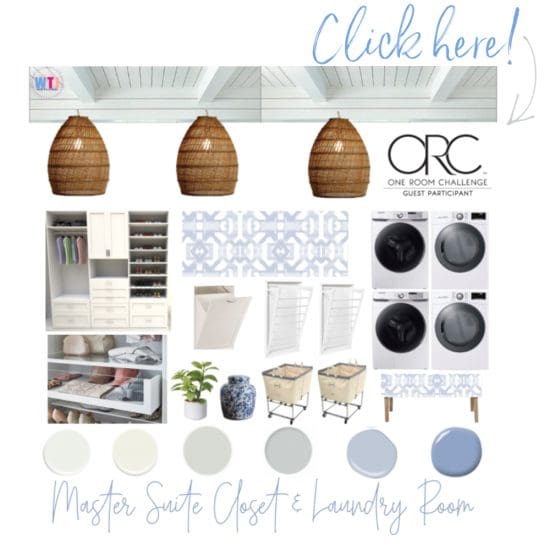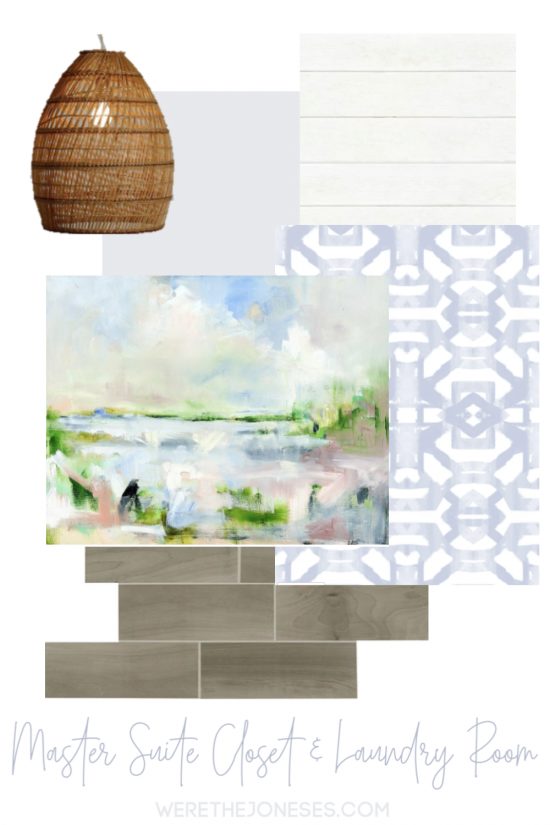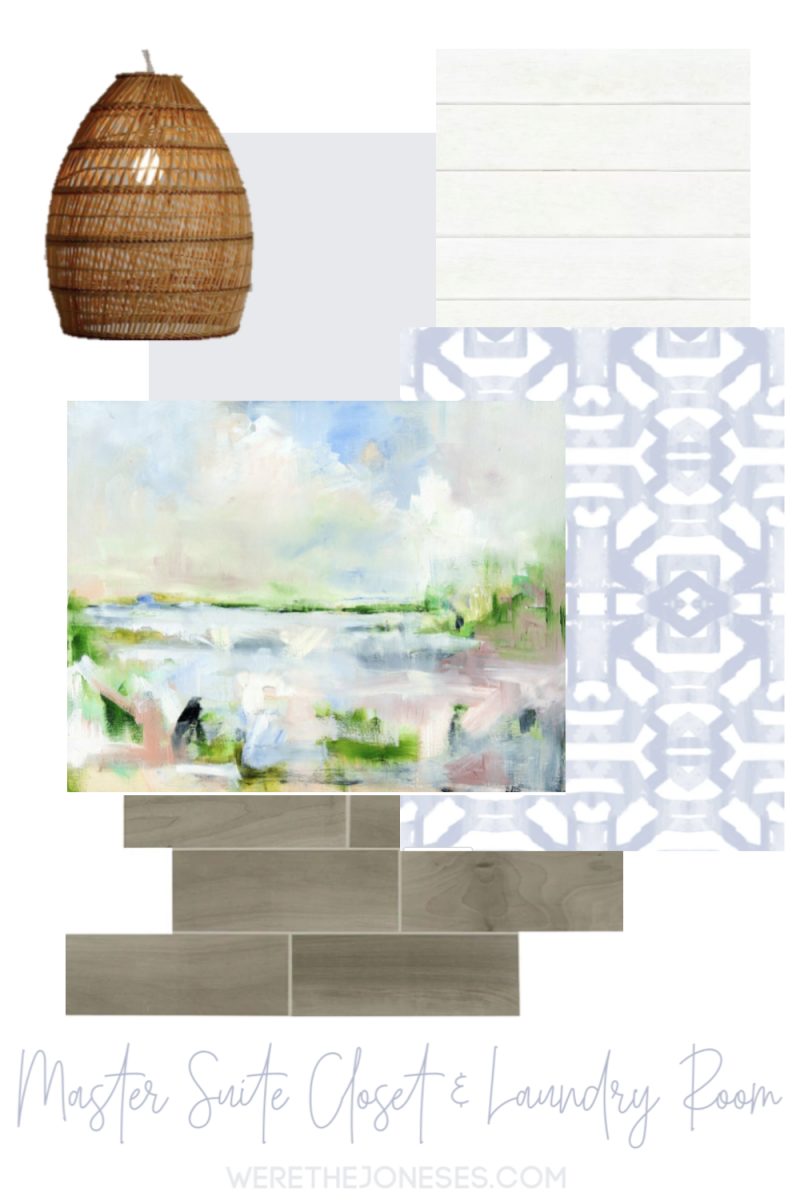 One Room Challenge – Week Three
One Room Challenge – Week Four
One Room Challenge – Week Seven
Master Closet and Laundry Room BEFORE & AFTER:
Do yall remember where we started with our master closet and laundry room??
Let's take a look back at how far our closet + laundry combo space has come!
BEFORE: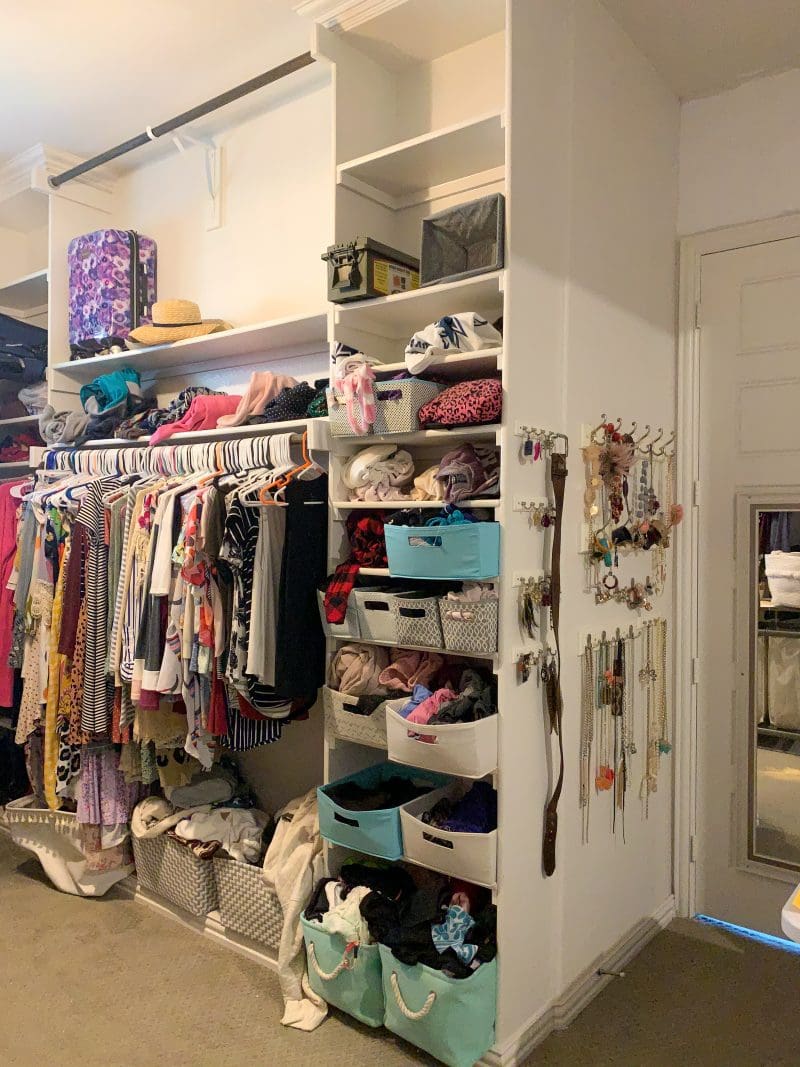 AFTER: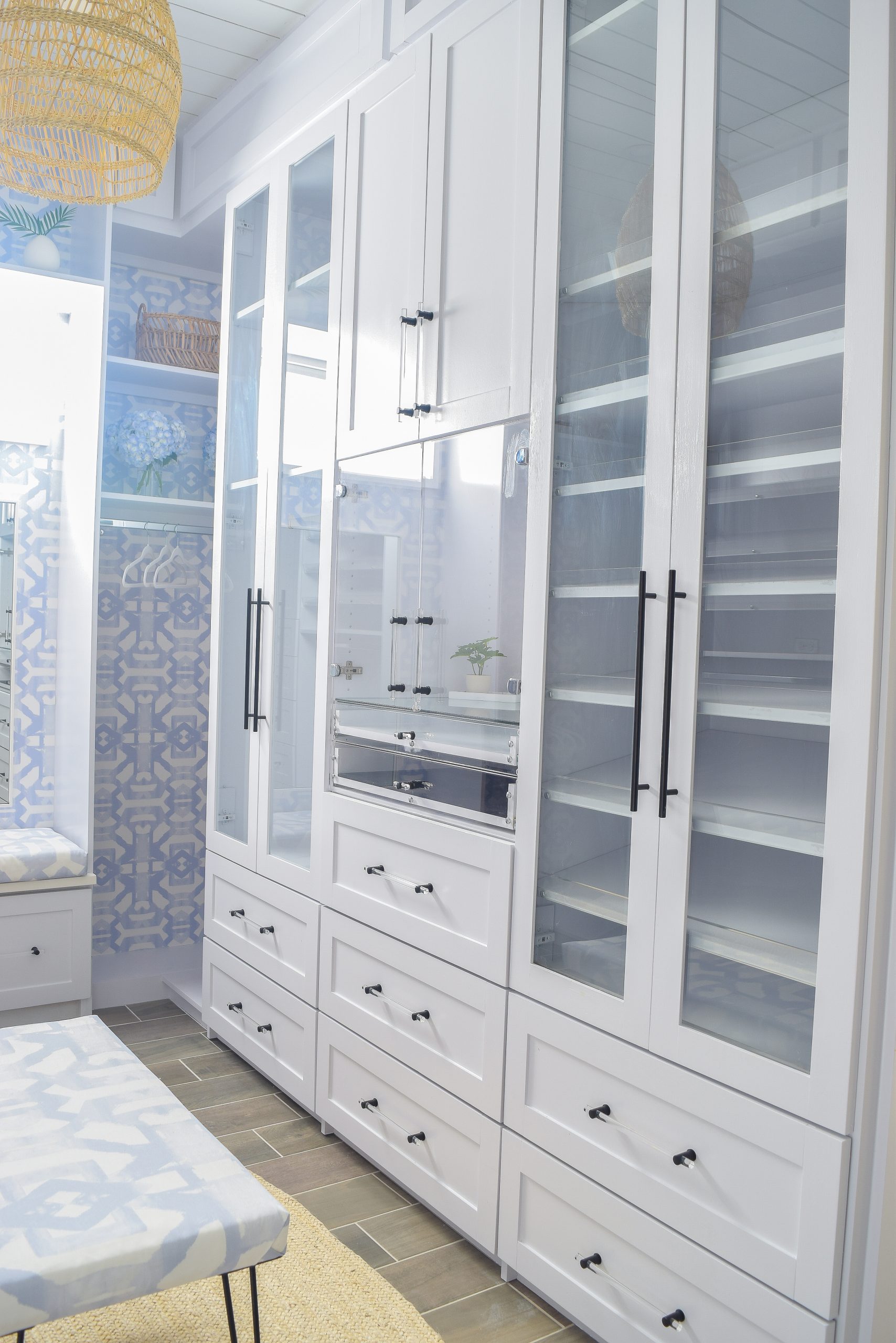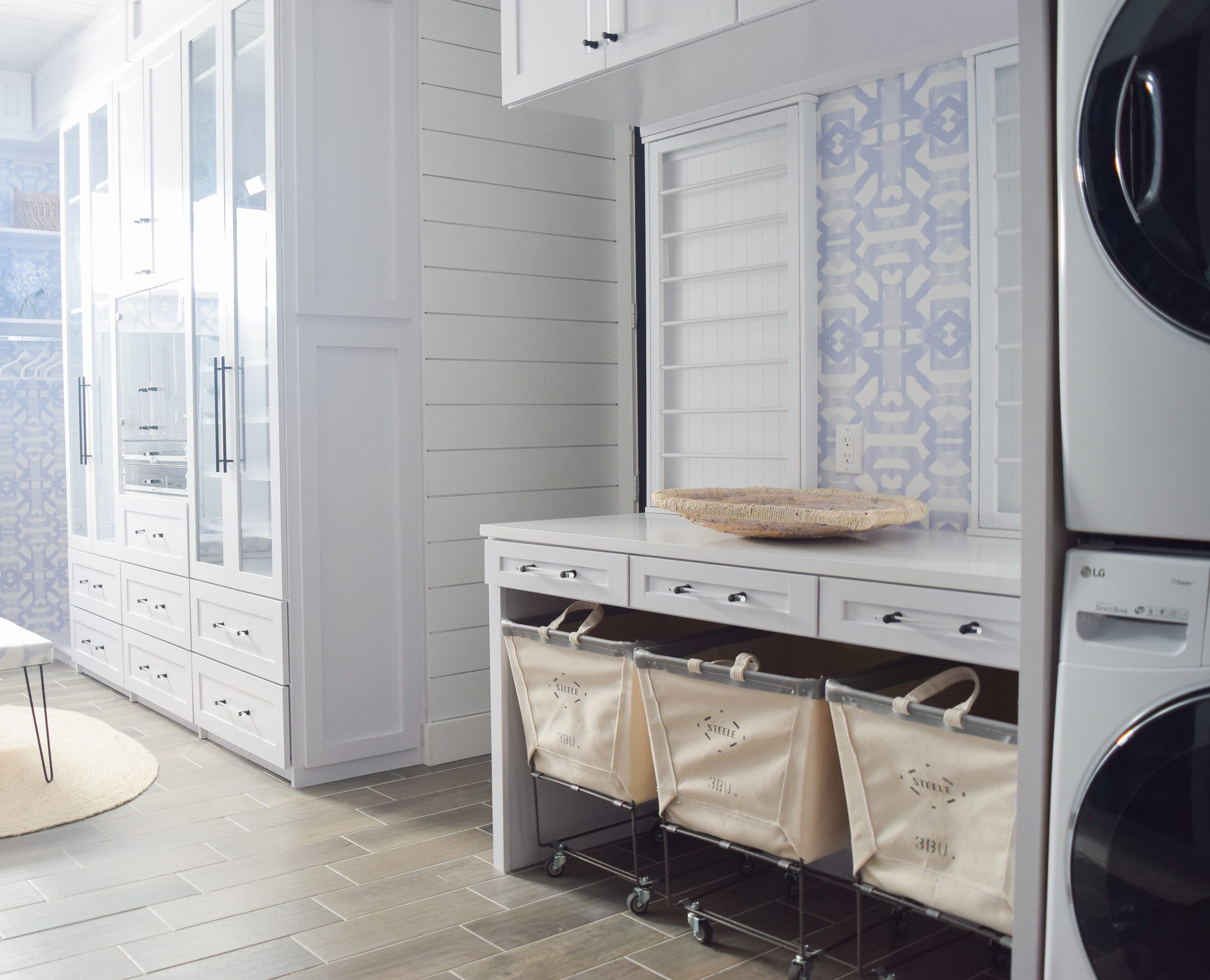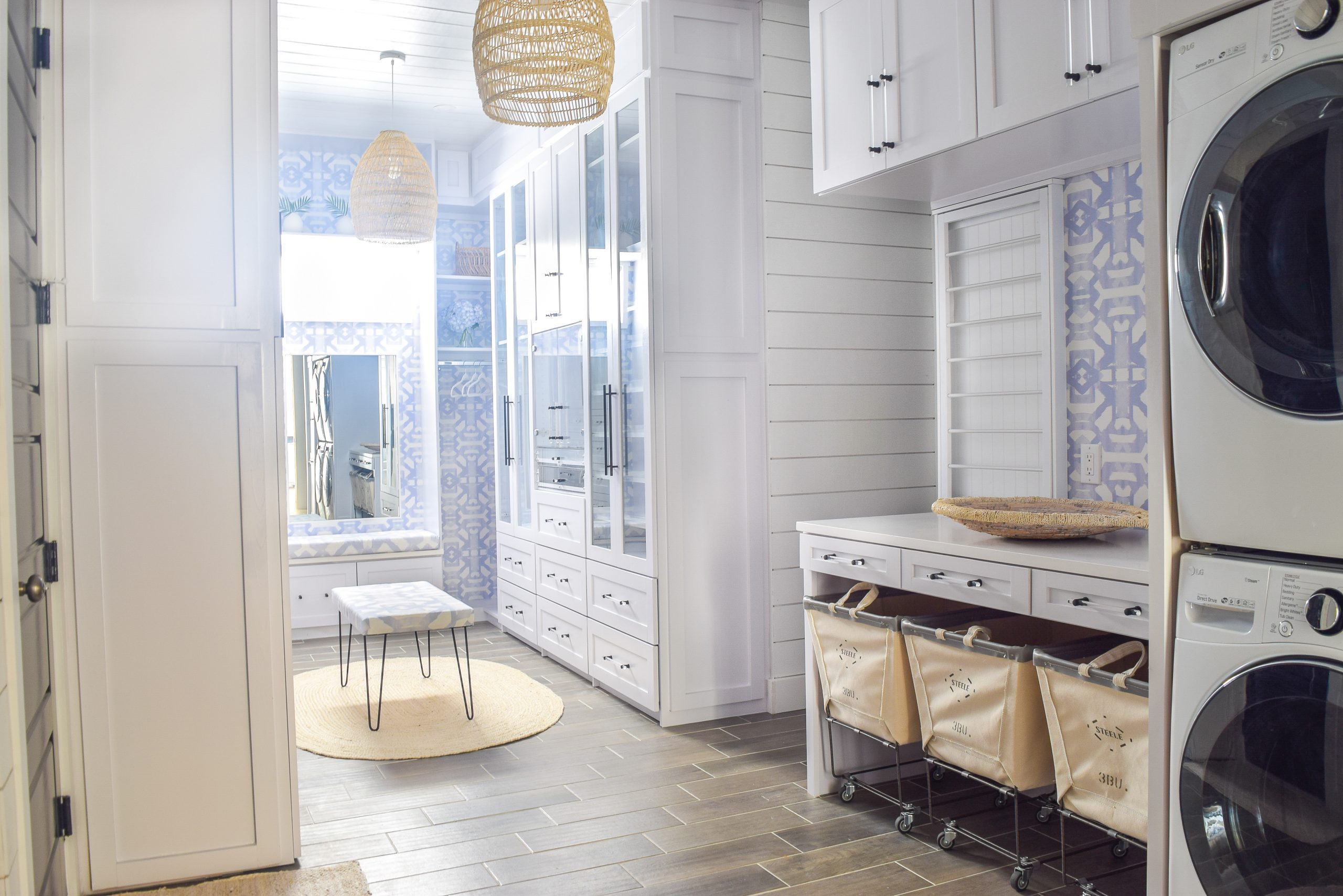 BEFORE: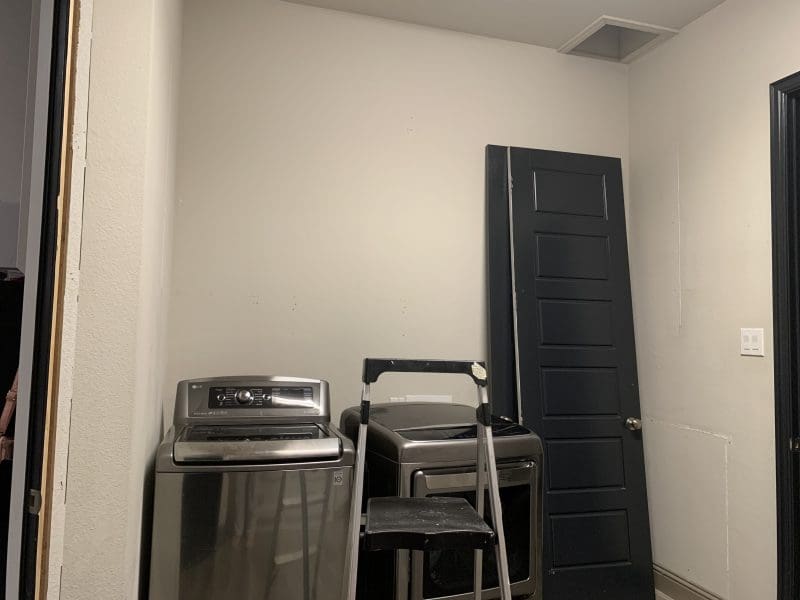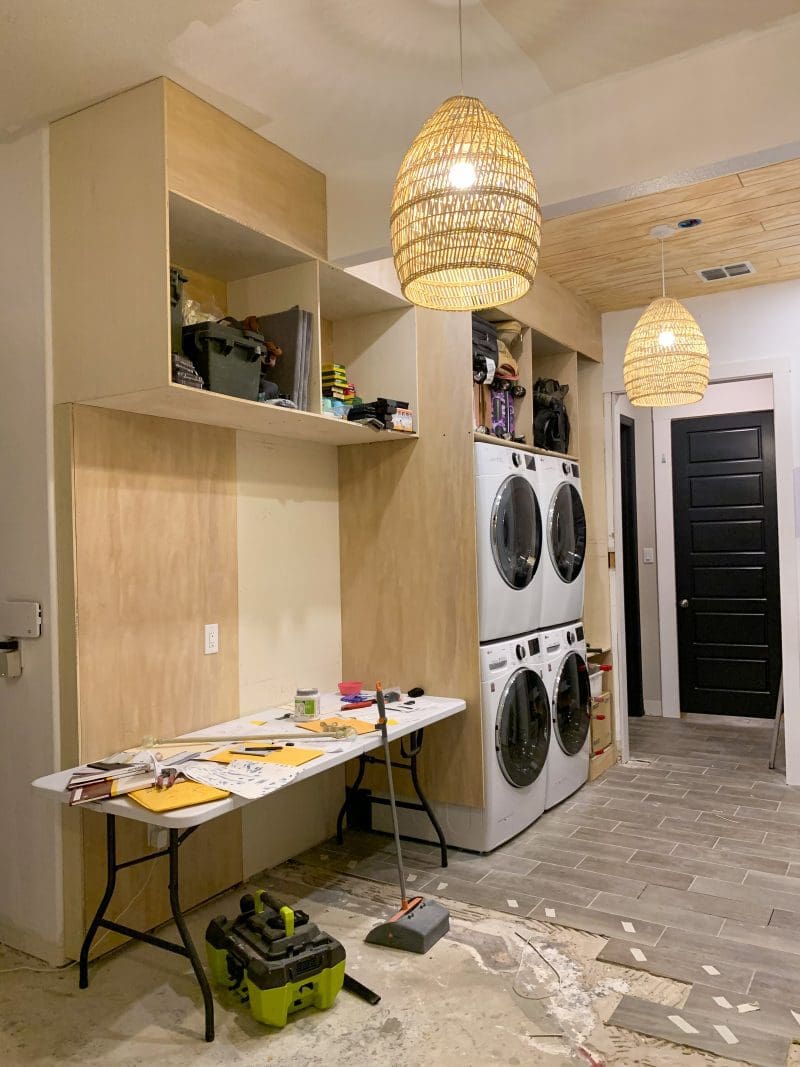 AFTER: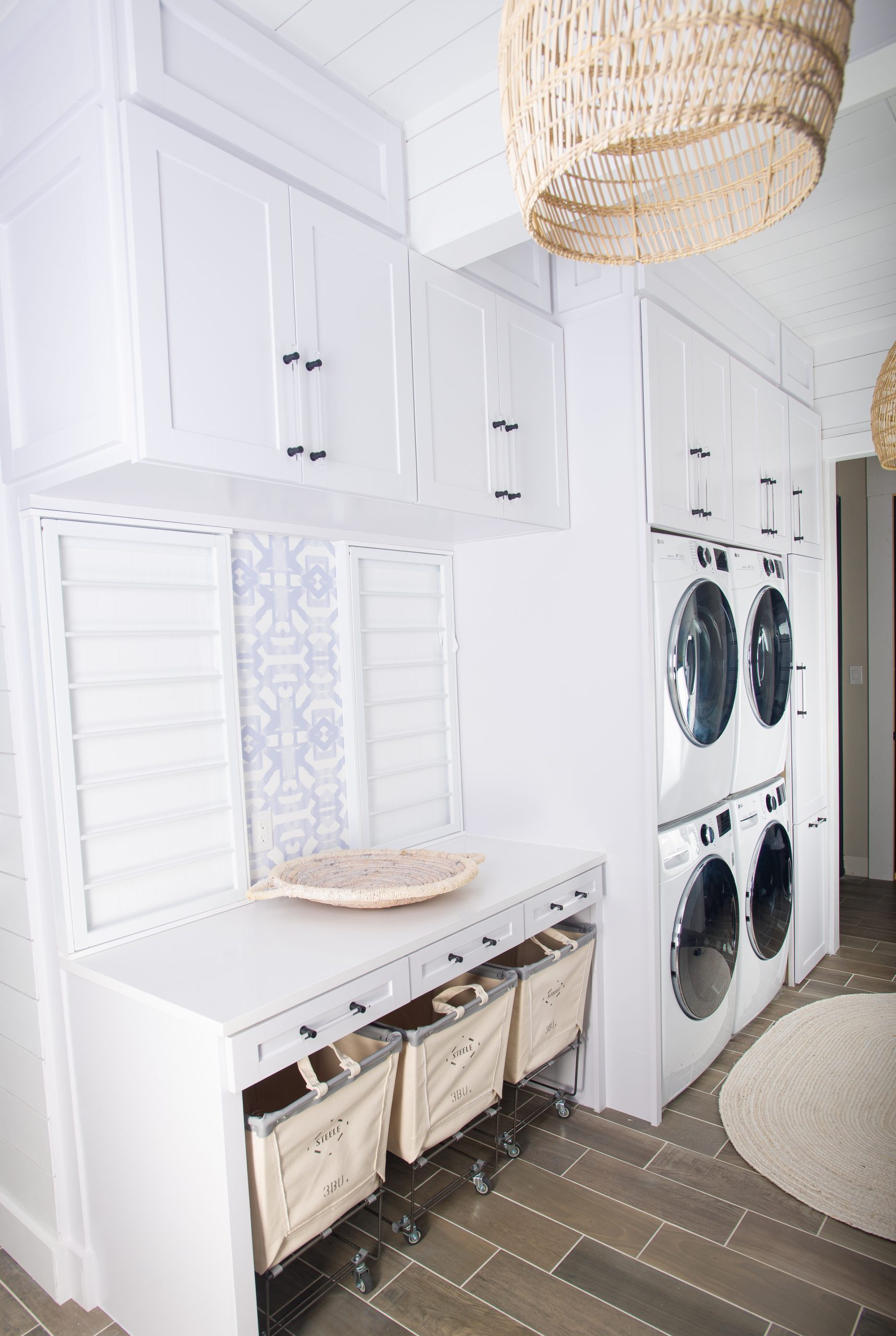 BEFORE: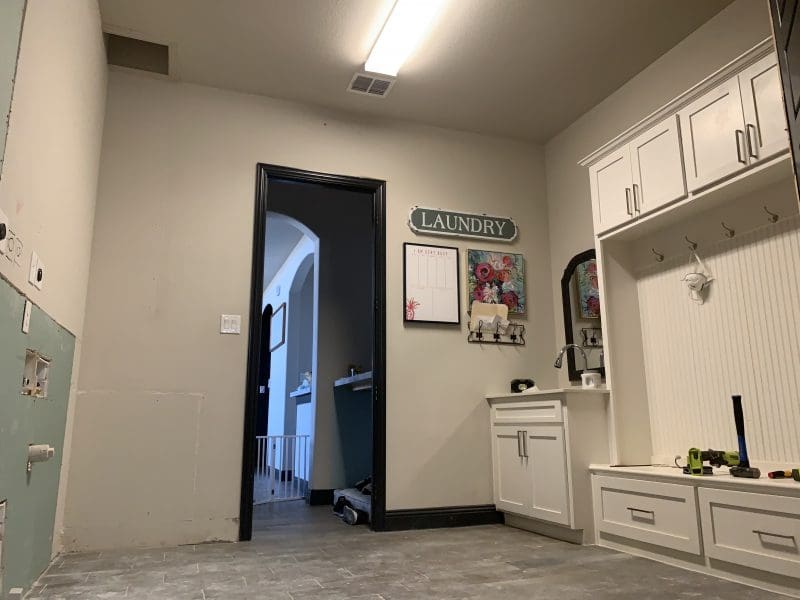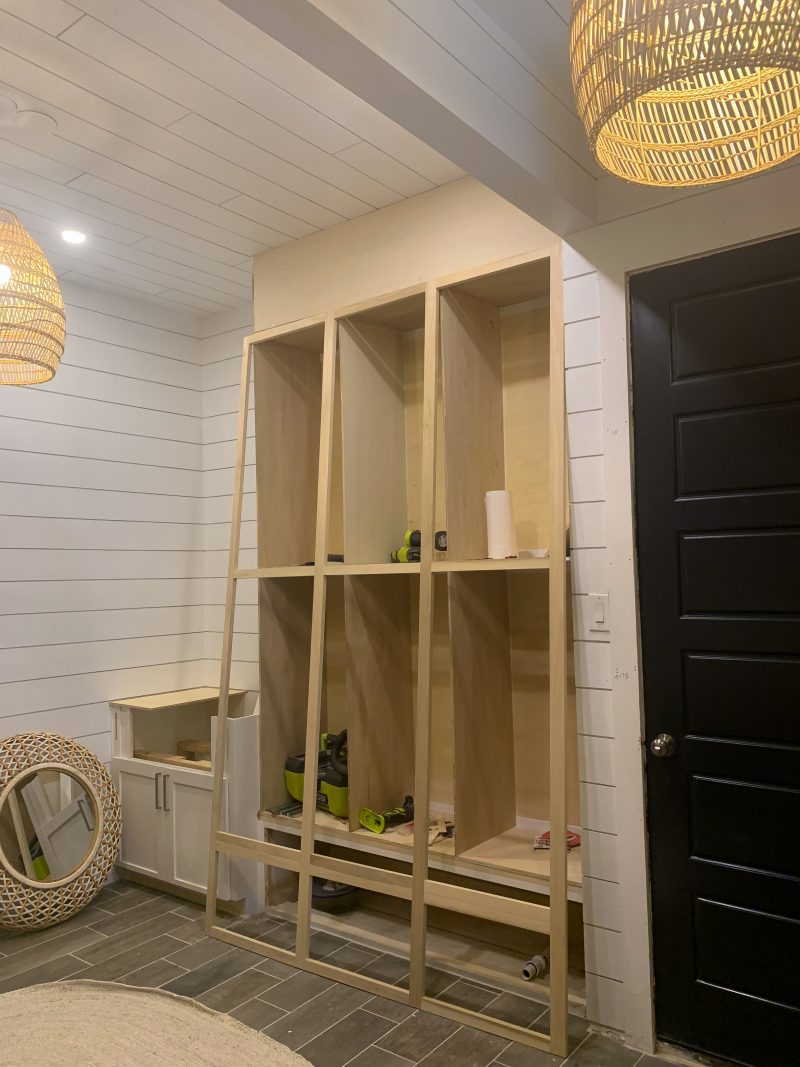 AFTER: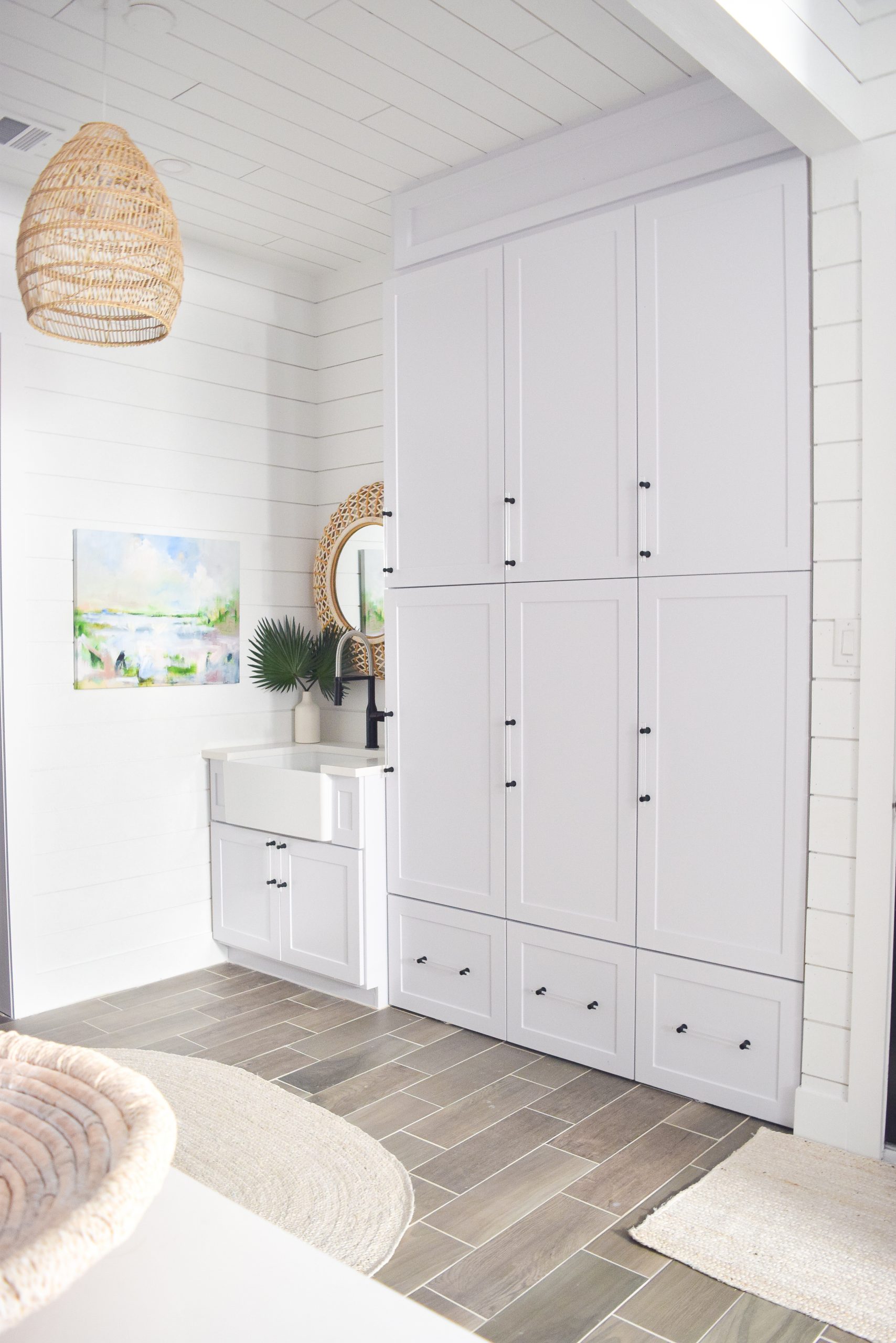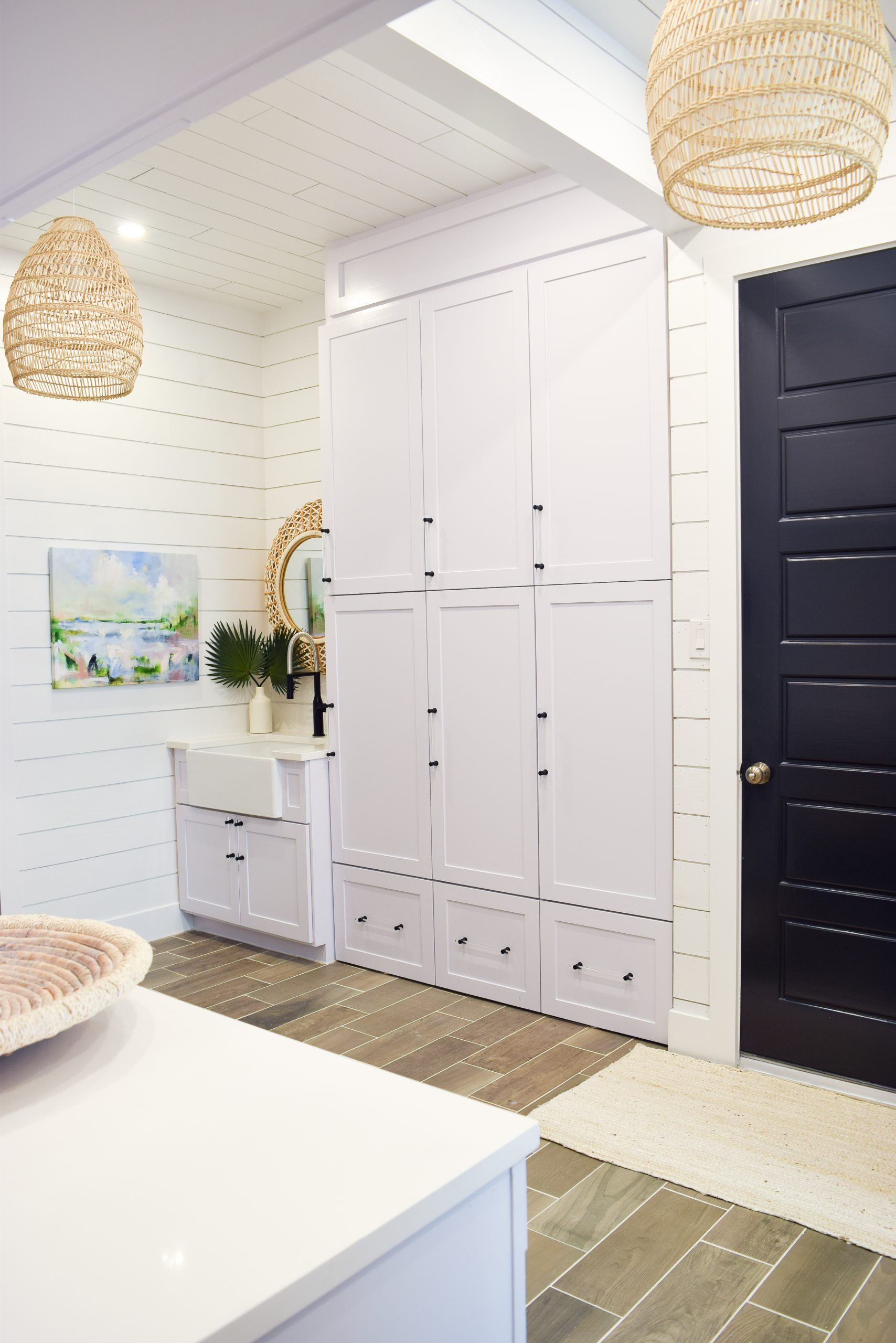 BEFORE: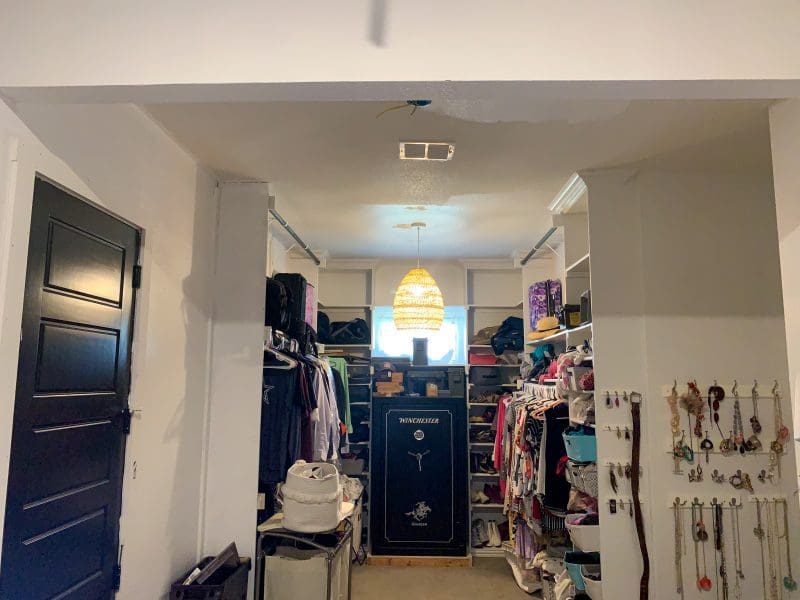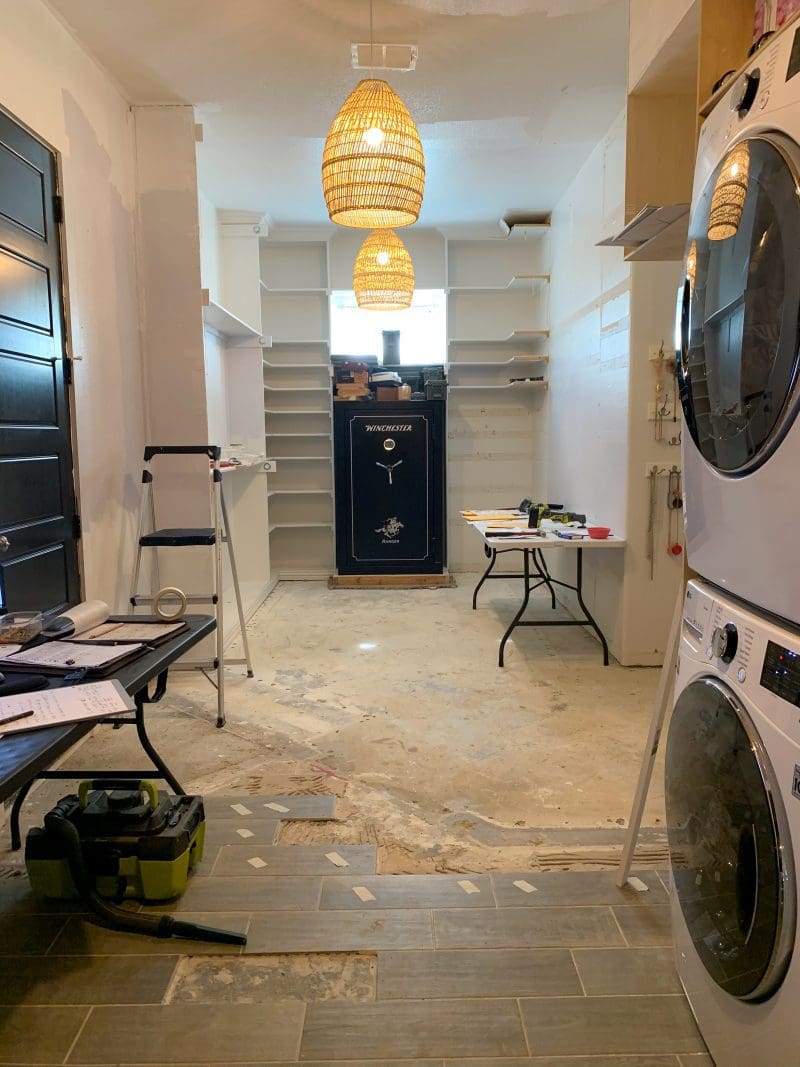 AFTER: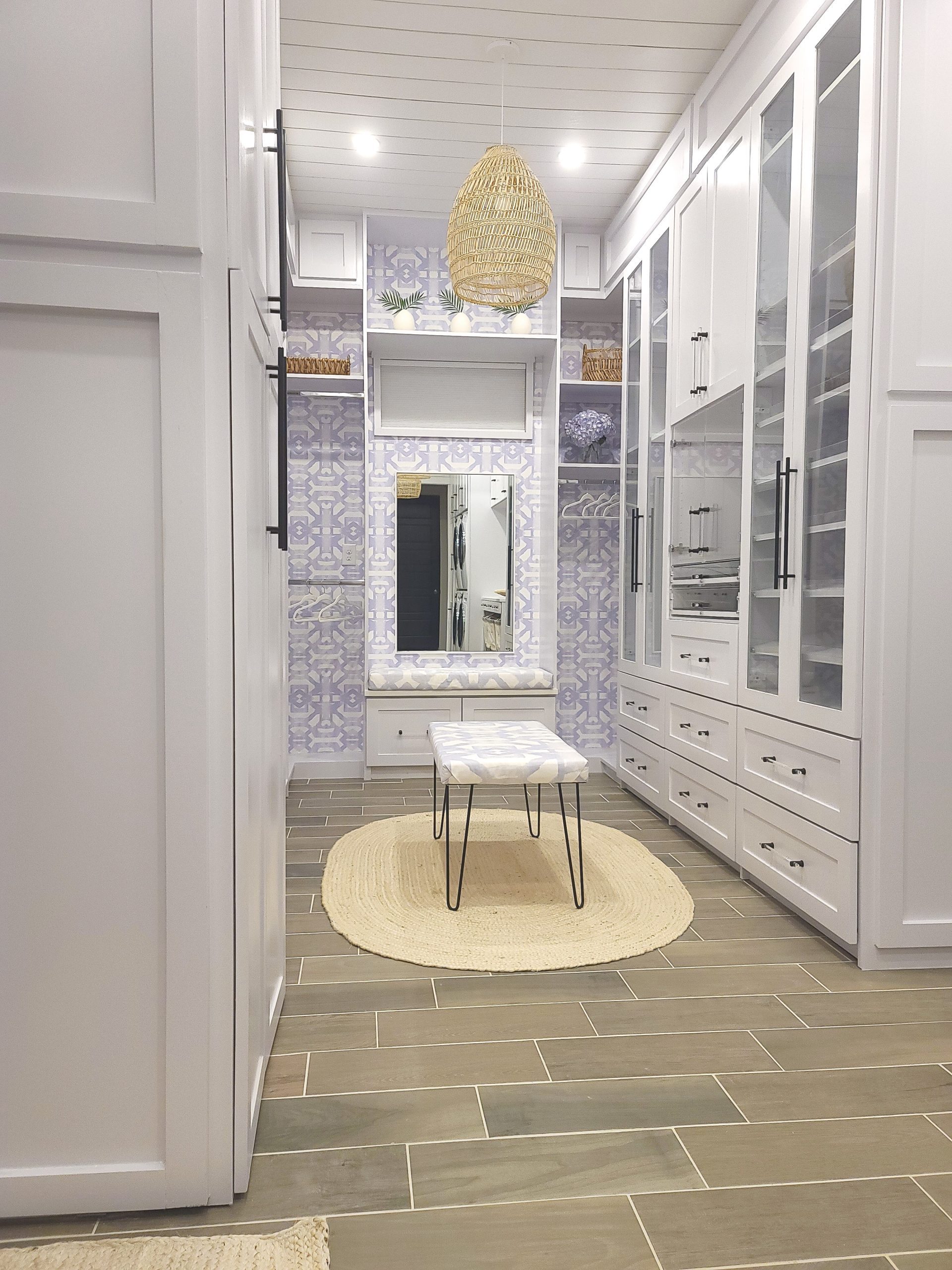 Looking back at these before photos of the laundry room and closet, I can't believe this is the same space!
Early this year, Bryan and I were relaxing on vacation with a clipboard in hand, dreaming up our next big renovation project. One of our favorite things to do when we get away is to dream of new business ventures, upcoming house projects and renovation ideas.
This is when the "combine the master closet and laundry room" idea was born! You can read more about how this idea came about here. We had no idea how or when, but we drew up a few wishlist design sketches to file away for the right time.
Who knew a stay at home order with way more time at home would be the ideal avenue to tackle this big project on our own!
From knocking down walls, installing new beams, moving exterior and interior doors, pouring concrete, hanging shiplap, installing custom cabinets, installing wallpaper, the list goes on and on…I think we tackled every trade imaginable to create our dream closet/laundry space!
And I couldn't have done any of it without Bryan's help. He's the real MVP of this One Room Challenge. I'm so thankful I married such a handy guy, lol. And If he doesn't know how to do it, he always knows all the right people to call that do 🙂 Shout out to YOU babe for making this room happen!
After watching me give my IGTV room tour, Georgia decided she wanted to give her own laundry room tour. She is so excited to get her own locker and shoe drawer ("so no one takes her shoes" lol)
Master Closet Design Details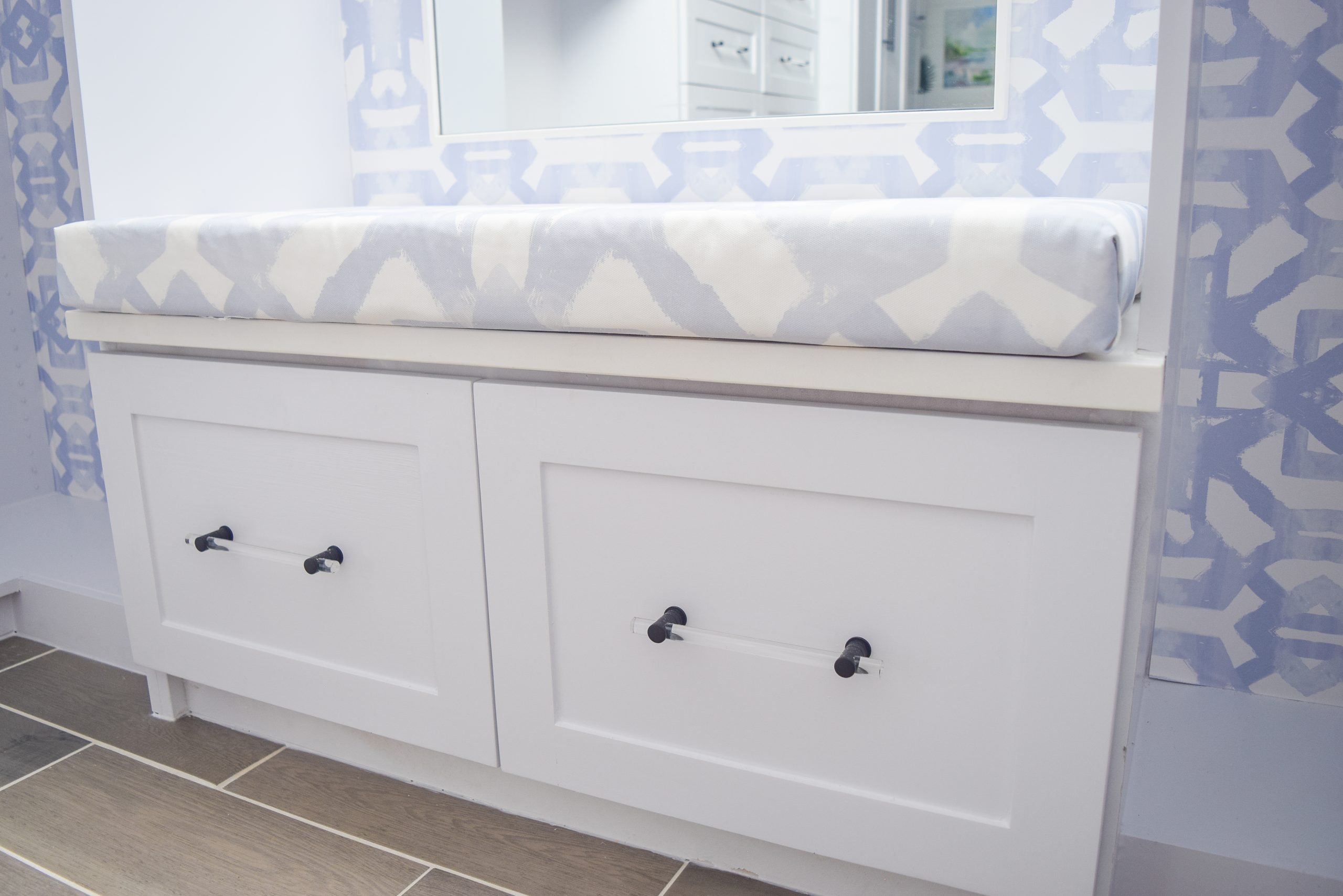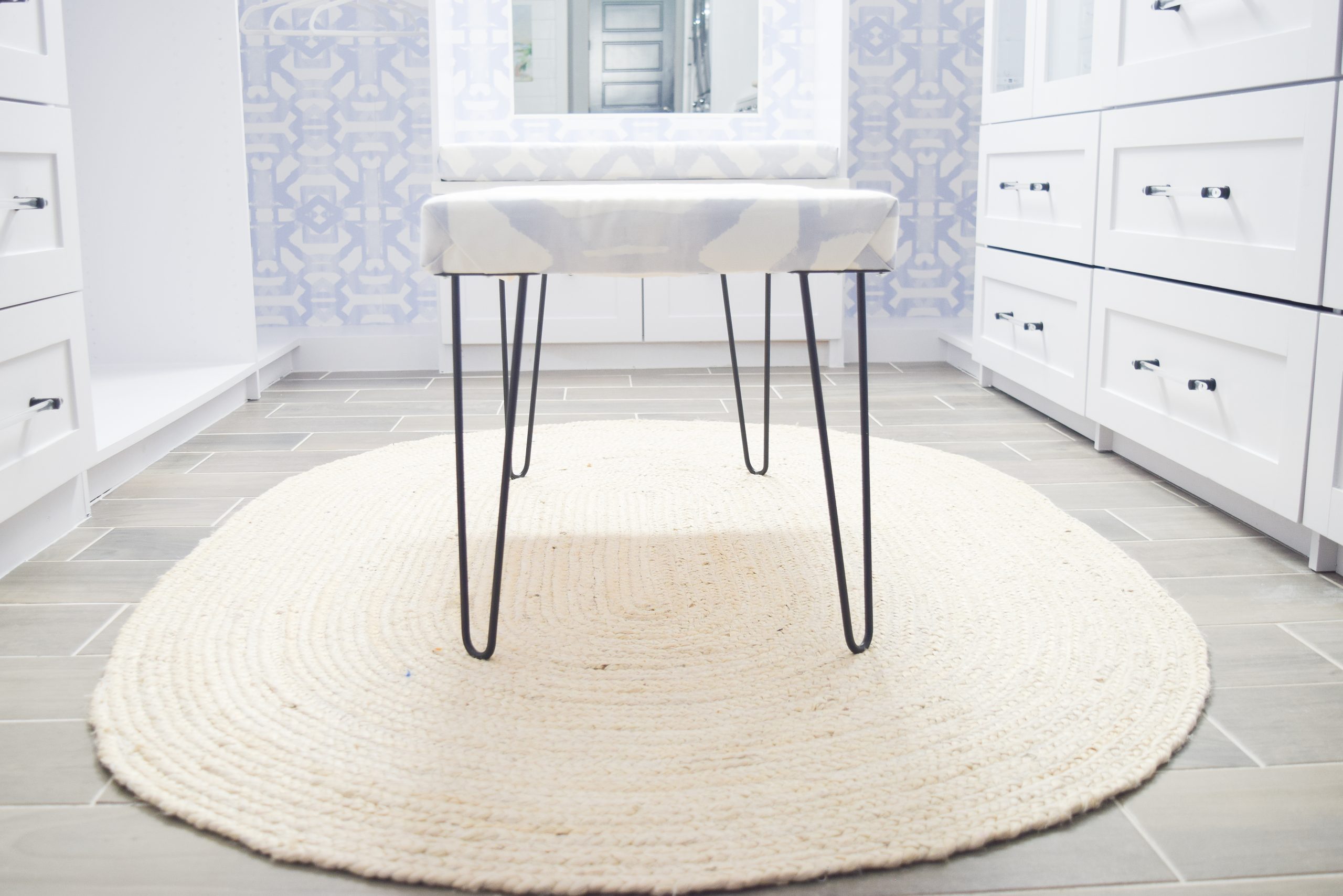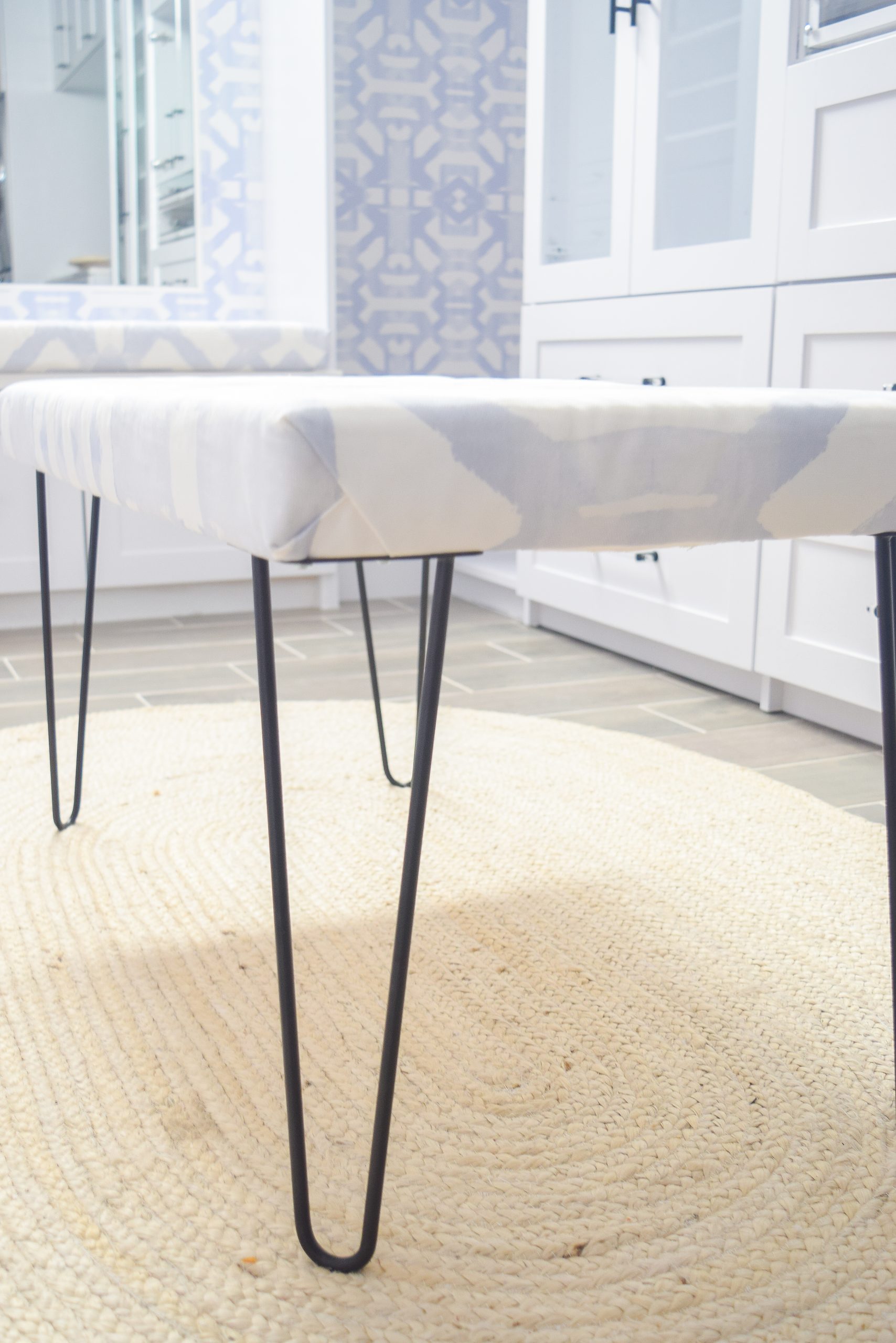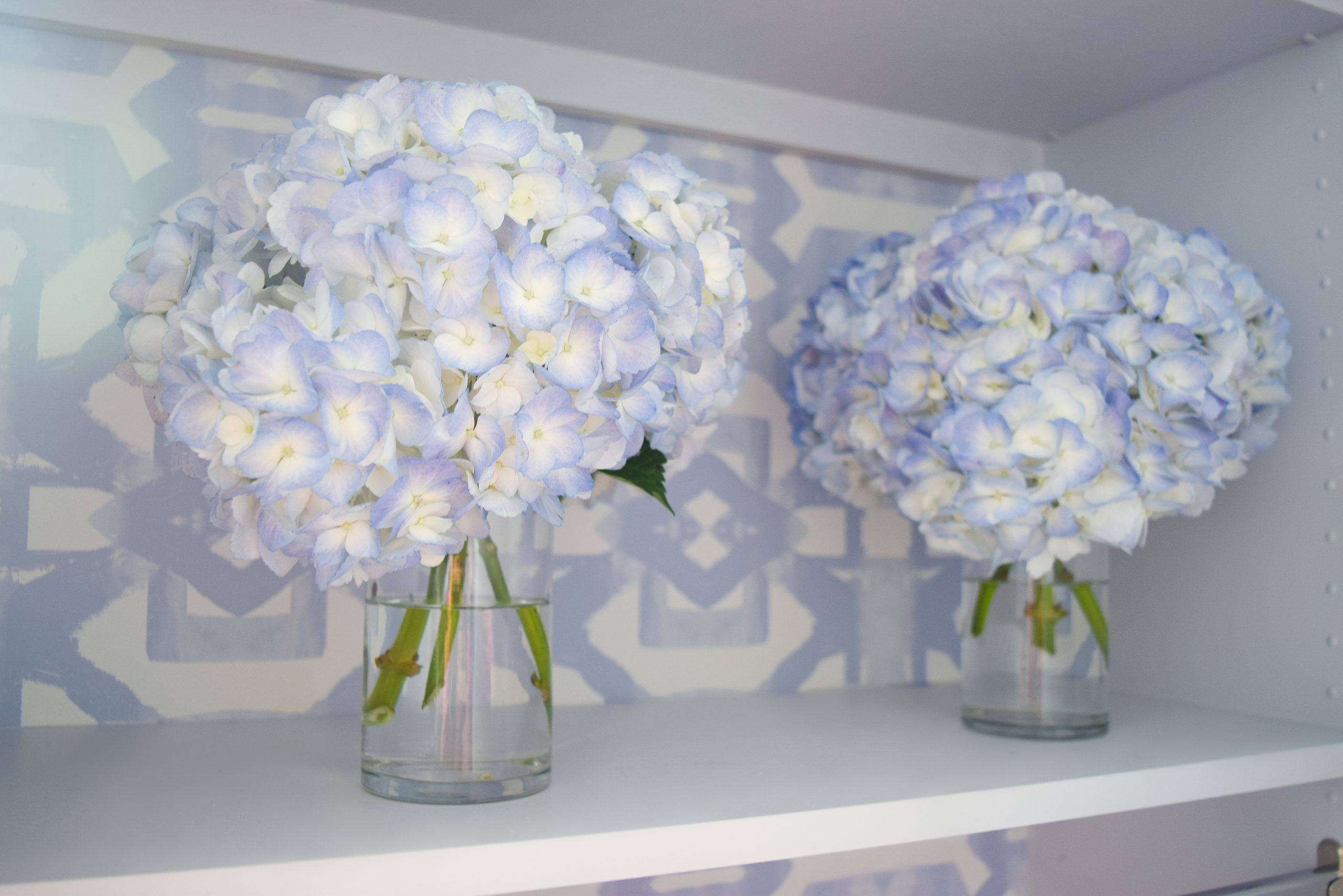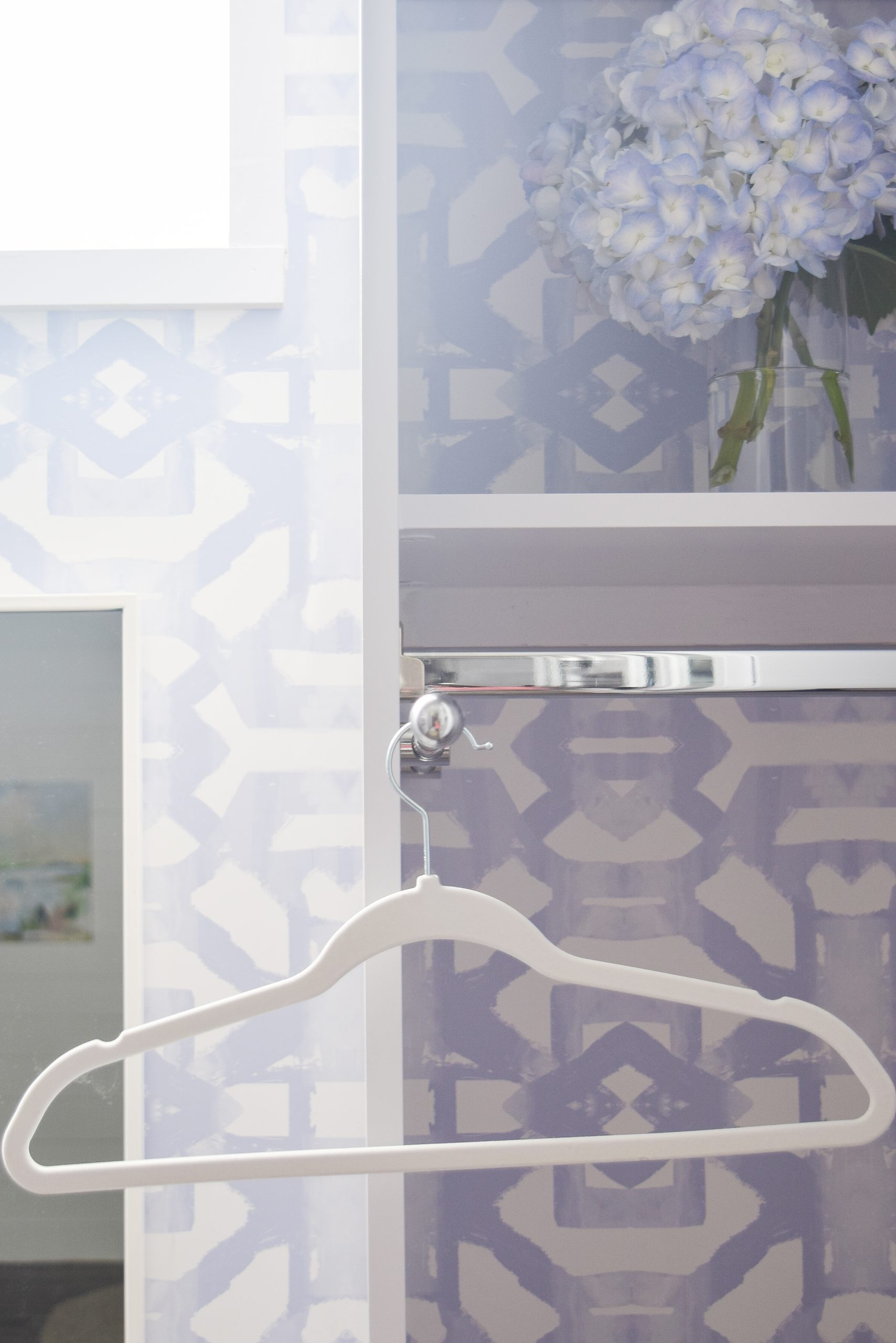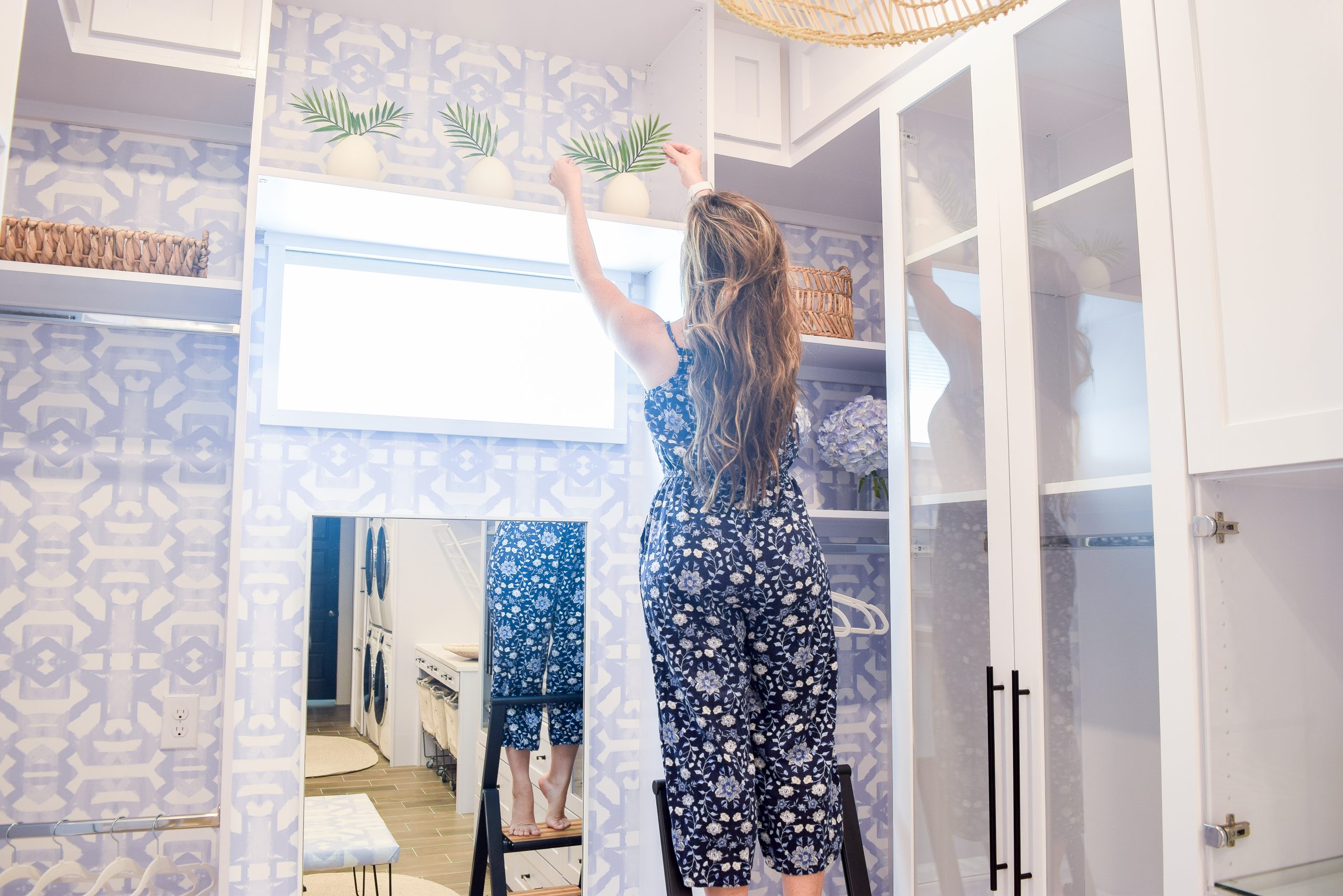 Walk-in Closet Ideas
I spent WAY too many hours than I'd like to admit researching closet design and closet decor ideas. I ordered so many samples of wallpaper, and saved many Pinterest pins with closet layouts I loved.
One of my favorite features of this space is the wallpaper! I fell in love with this modern coastal wallpaper design by Jennifer Latimer. I was also super excited she made matching fabric as well! I will be writing a blog post on how I made this DIY bench cushion and hairpin bench in a few weeks.
Master Closet Decor and Closet Organization Items:
Laundry Room Design Ideas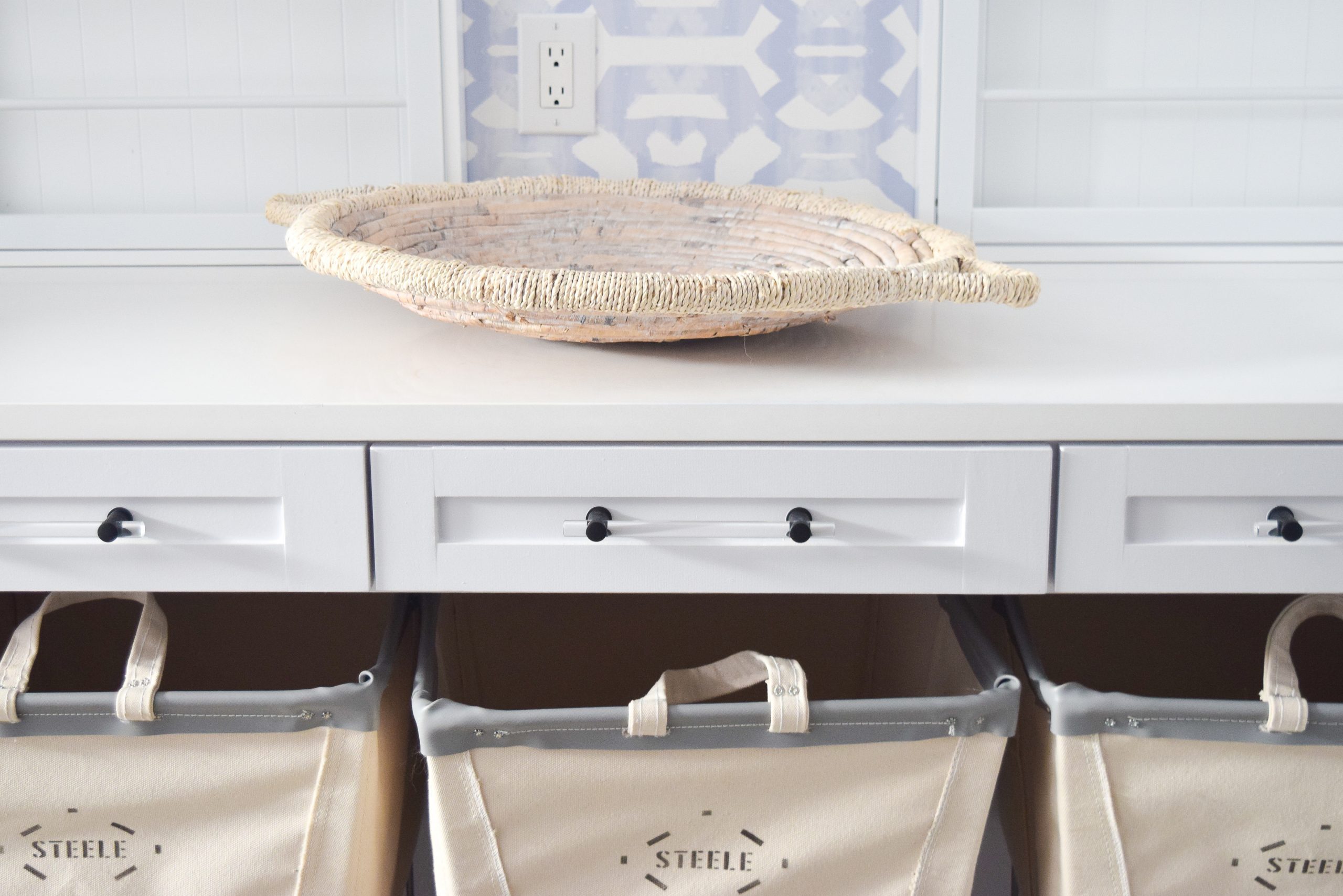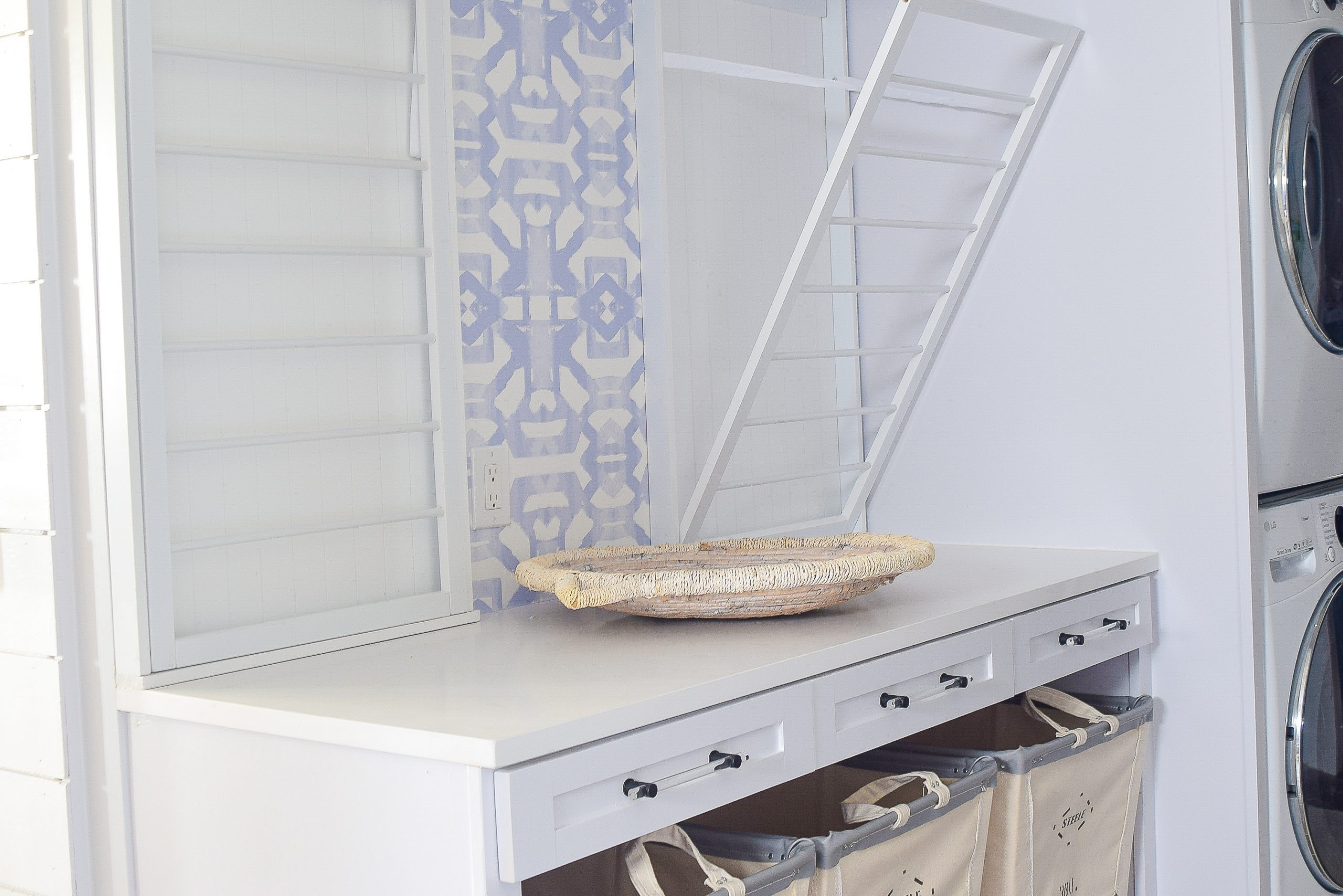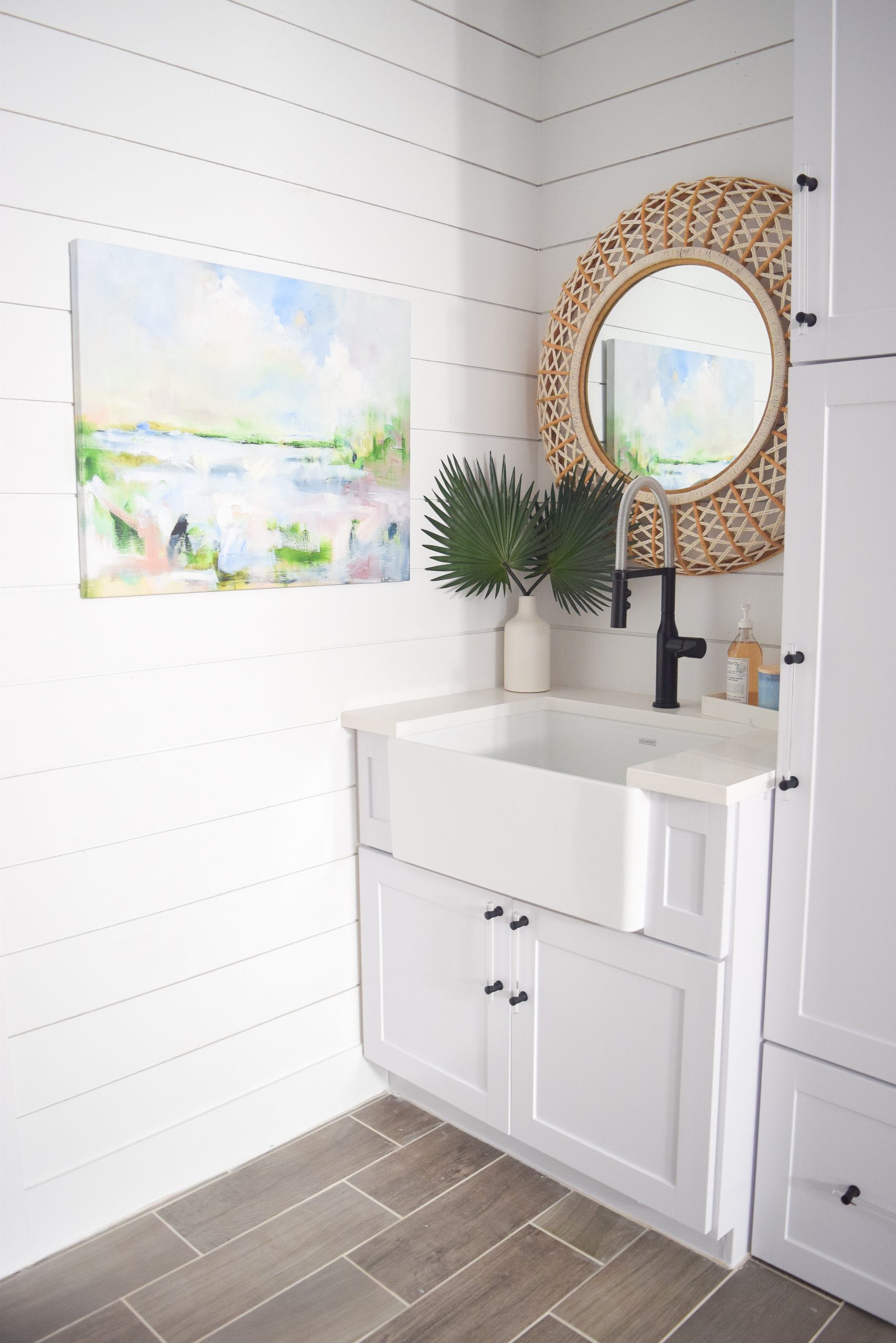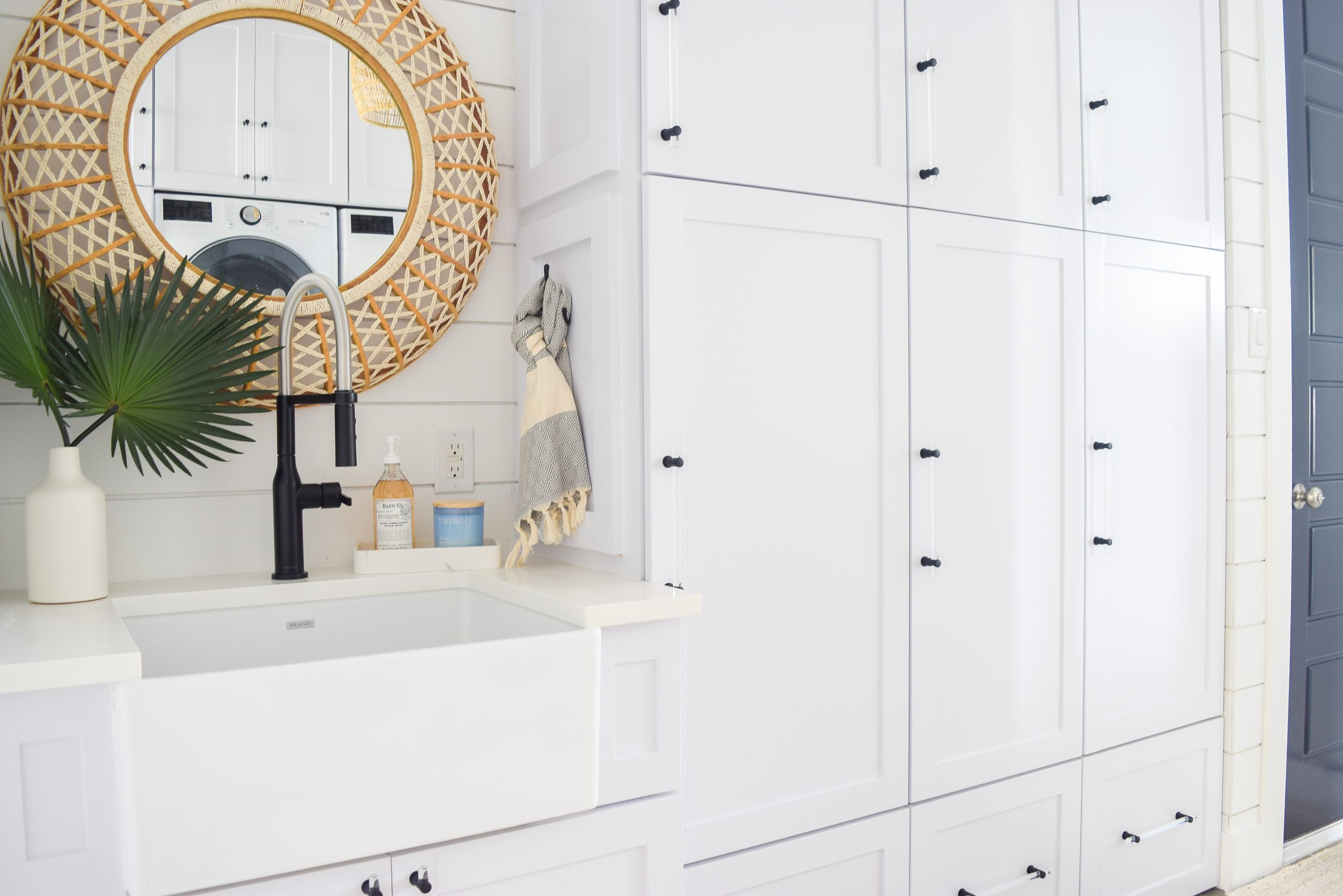 Two items I knew I wanted for our laundry room were drying racks and laundry carts.
These were the first items I purchased for this space.
And we actually drew up the laundry room design based on these rolling carts and drying racks, ha! They were a key component in deciding how the laundry room layout would be.
We are always overloaded with laundry in our house, and somehow I got in my head that multiple laundry carts and multiple drying racks will help. At least it makes the clothes piles and stacks look prettier 🙂
Seriously though, we've already been using these laundry carts for the last few months and they are really helpful with sorting out all our clothes. And the drying racks will be handy especially right now to dry off the multiple towels and bathing suits my kids go through each day.
Another favorite item in the laundry room is our new Elkay sink and faucet! I'm so in love with this sink and faucet combo! You can find more details on our farmhouse sink and matte black faucet from Elkay here.
Laundry Room Decor Items:
I'm so thankful for the One Room Challenge and Better Homes & Gardens for hosting this challenge. It helps keeps our booties in gear and get our home projects GOING and COMPLETED! If it wasn't for challenges like the ORC we would get to about 90% completion on renovations and then move on to something else, ha. I'm so glad we stuck with this project and created our dream laundry room and master closet!!
Don't forget to check out all the room reveals on the One Room Challenge website. I'm blown away with all the creative spaces!! So much design inspiration in one place.
Thank you so much for stopping by! Happy decorating!


Check Out Our Recent Home Makeovers!
Modern Whimsy Home Office - ORC Fall 2019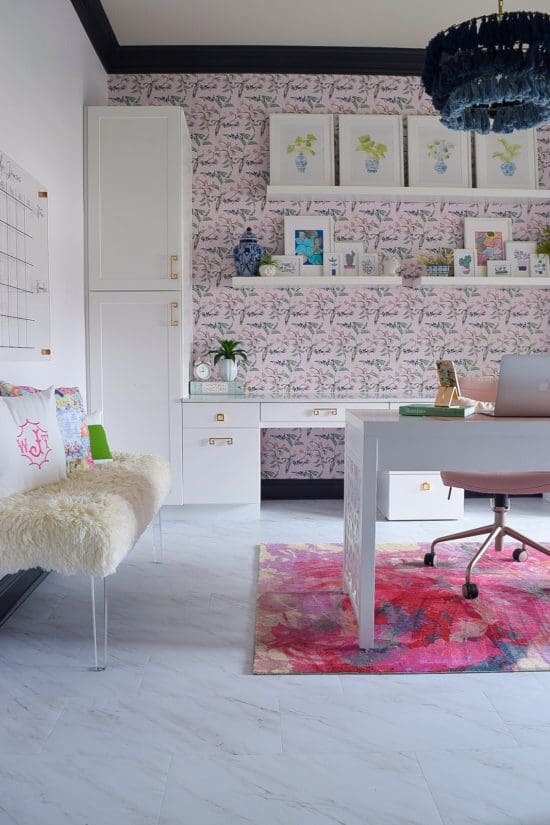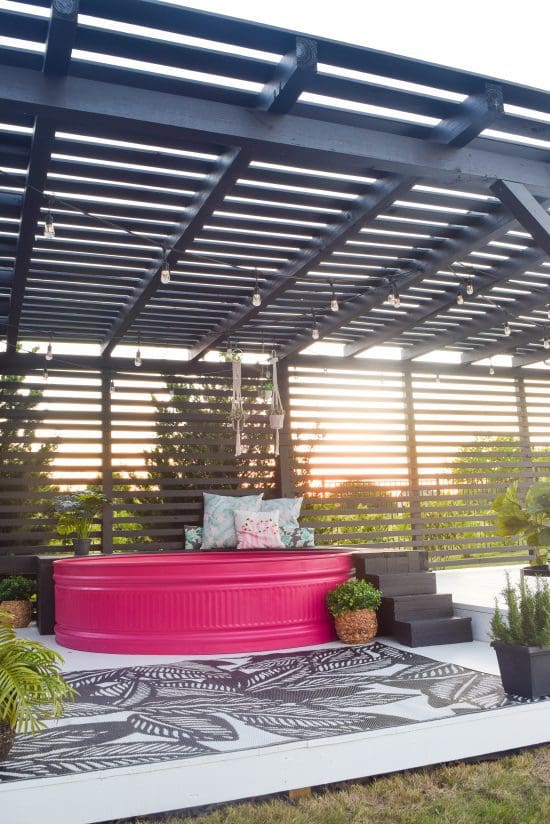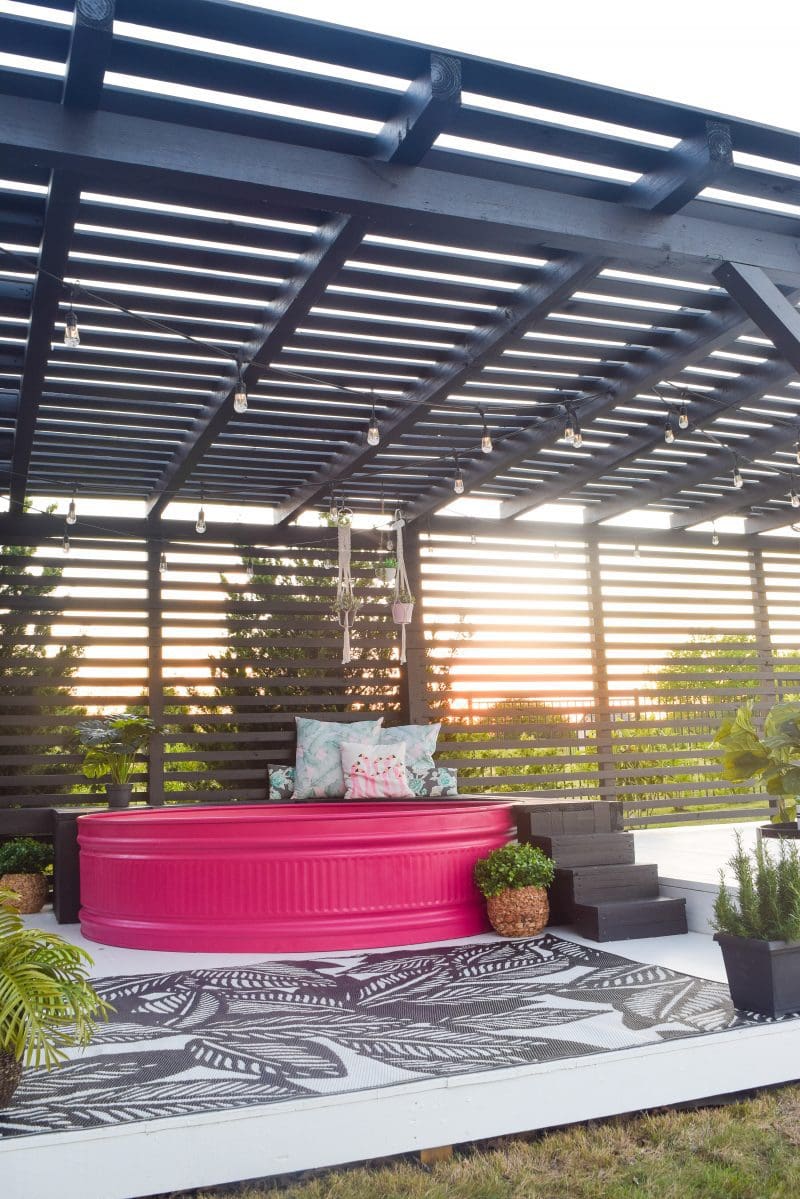 Modern Coastal Kitchen Makeover